In 2018, Carl F. Bucherer celebrated its 130th anniversary. For this occasion, CEO Sascha Moeri presented some special jubilee editions – and at the end of last year, he even revealed the release of a brand-new product family. There it is – the new 'Heritage' collection will from now on be enriched by the savoir-faire of the traditional Lucerne manufacture.

If you follow the watch market you will start to ask yourself why these models always have to be categorized into heritage, vintage or retro collections. They are much more: they are watches with innovative movements, that naturally have been added with valuable design codes that have shaped the brand over the decades. Do they always have to get the heritage stamp?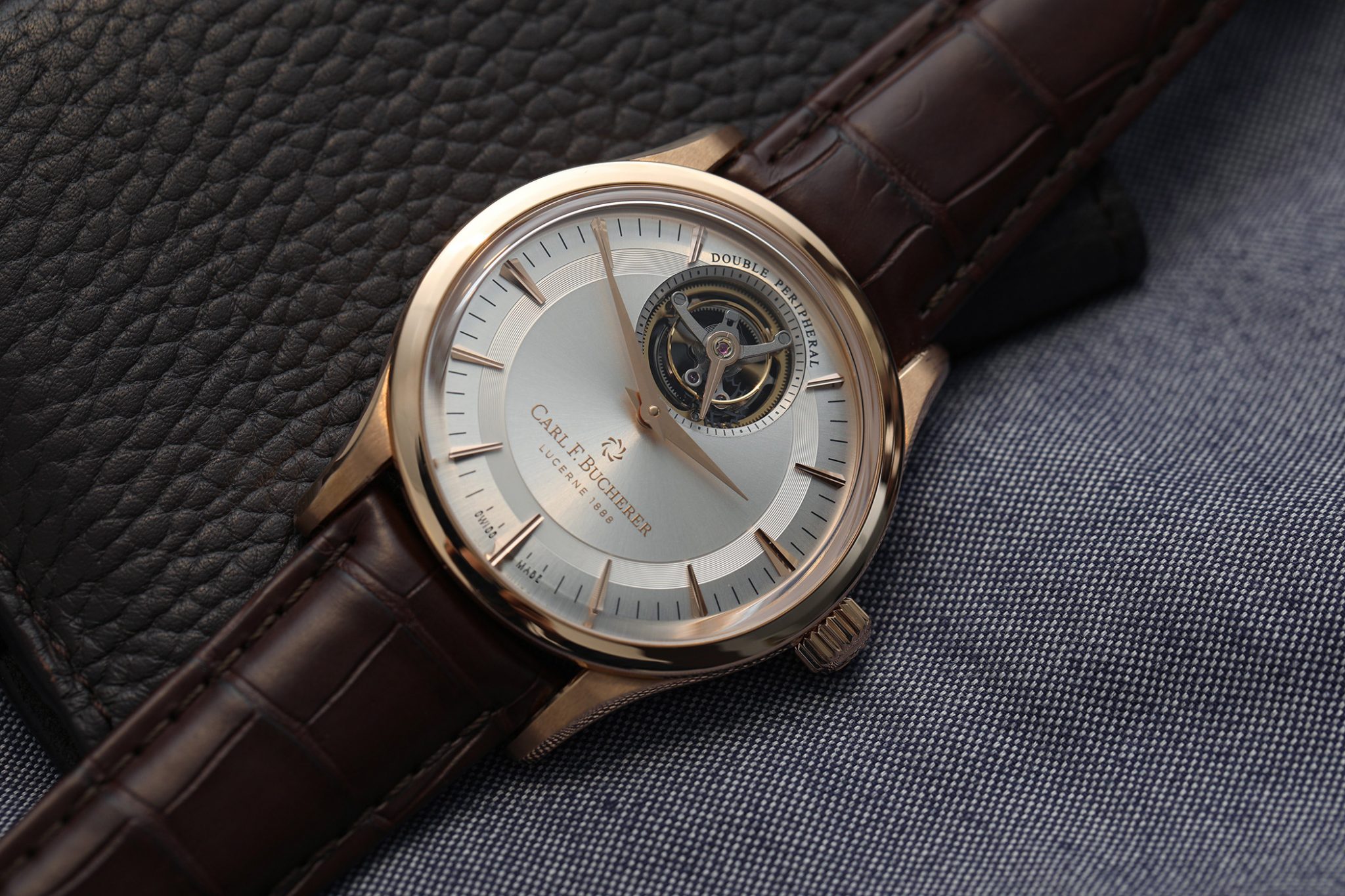 Heritage Tourbillon Double Peripheral Limited Edition
EXPANSION OF CONSCIOUSNESS
A very similar version of the new Heritage Tourbillon Double Peripheral Limited Edition (Ref. 00.10802.03.13.01) already exists in the 'Manero' product family, that has been introduced just half a year before. Why now also a 'Heritage' version? Taking a closer look, such a line certainly has its eligibility. The consciousness and respect for a craftsmanship that is still modern after 200 years needs to be sharpened. It aims to ensure in the future, that certain artisanal elements survive the faster and faster turning ravages of time and on their way, not get lost in the swirl of industrialization.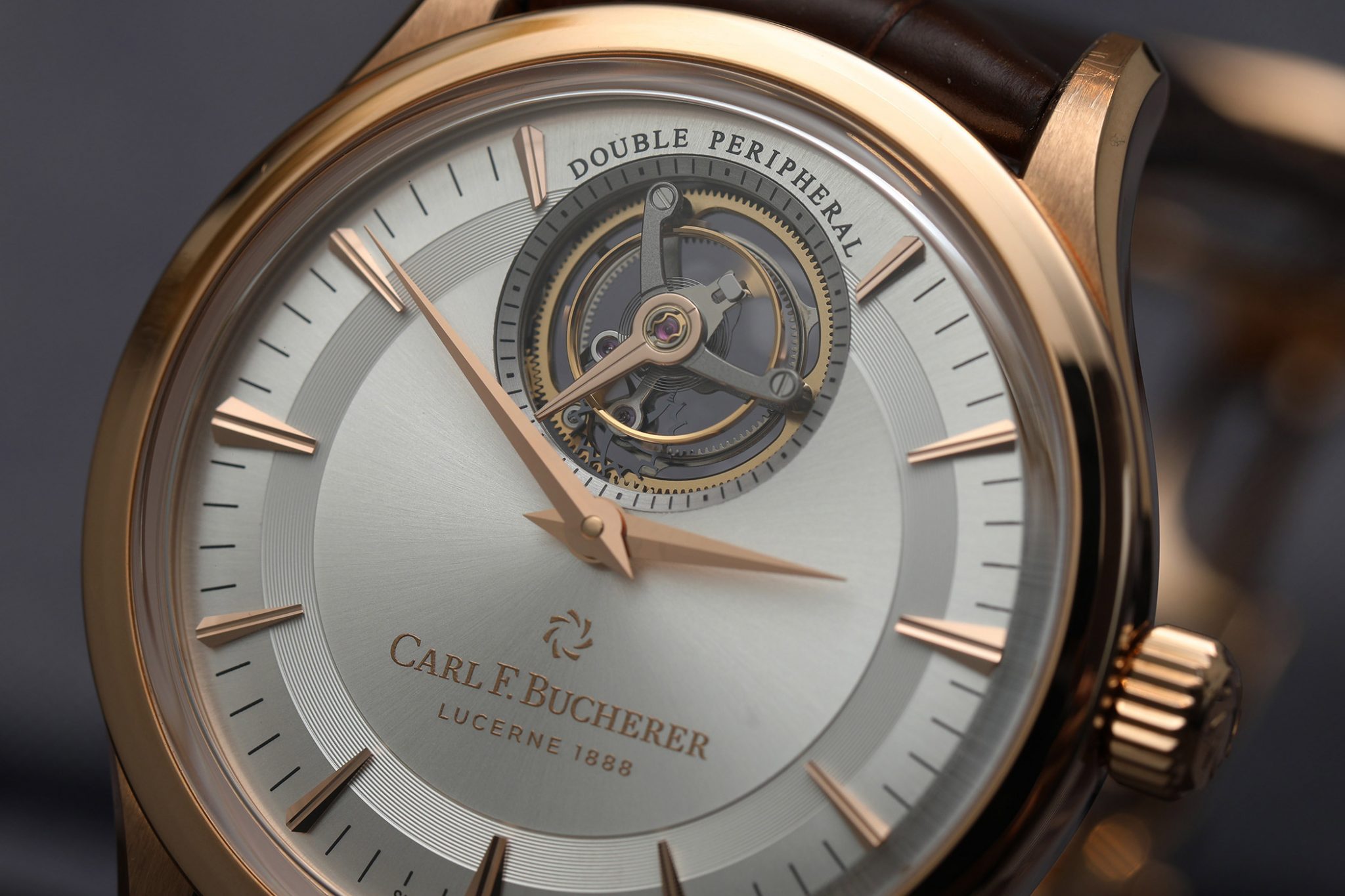 It is all about the subtle details that the Heritage Tourbillon Double Peripheral Limited Edition differs from its Manero-likeness. A beautiful bridge made of 18 karats white gold appears on the caseback featuring a hand-engraved cityscape of Lucerne. At the centre of the engraving is the Lucerne Chapel Bridge and a swan, referring to the Lucerne Schwanenplatz where Carl F. Bucherer opened its first specialty store back in 1888.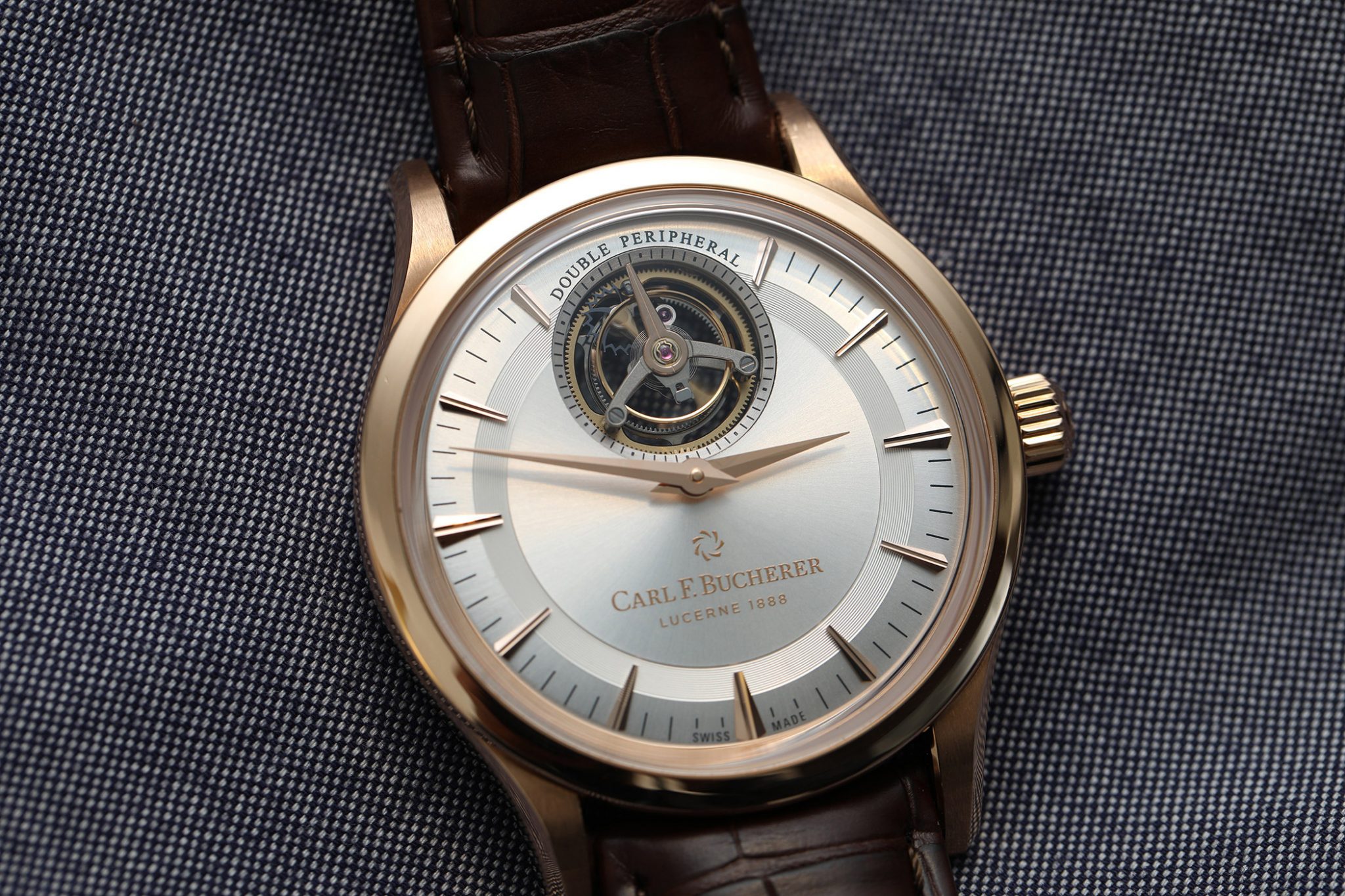 Tourbillon and oscillating rotor are placed peripherical
The engraving takes more than two weeks of meticulous craftsmanship – no matter how fast the ravages of time turns. The dial is adorned by a traditional sunburst finish and milled rings decorating its periphery. The case is in a distinctive Carl F. Bucherer design and here inspired by some models from the 1960s, however grown decisively in size to 42.5 millimetres diameter compared to the historical pieces.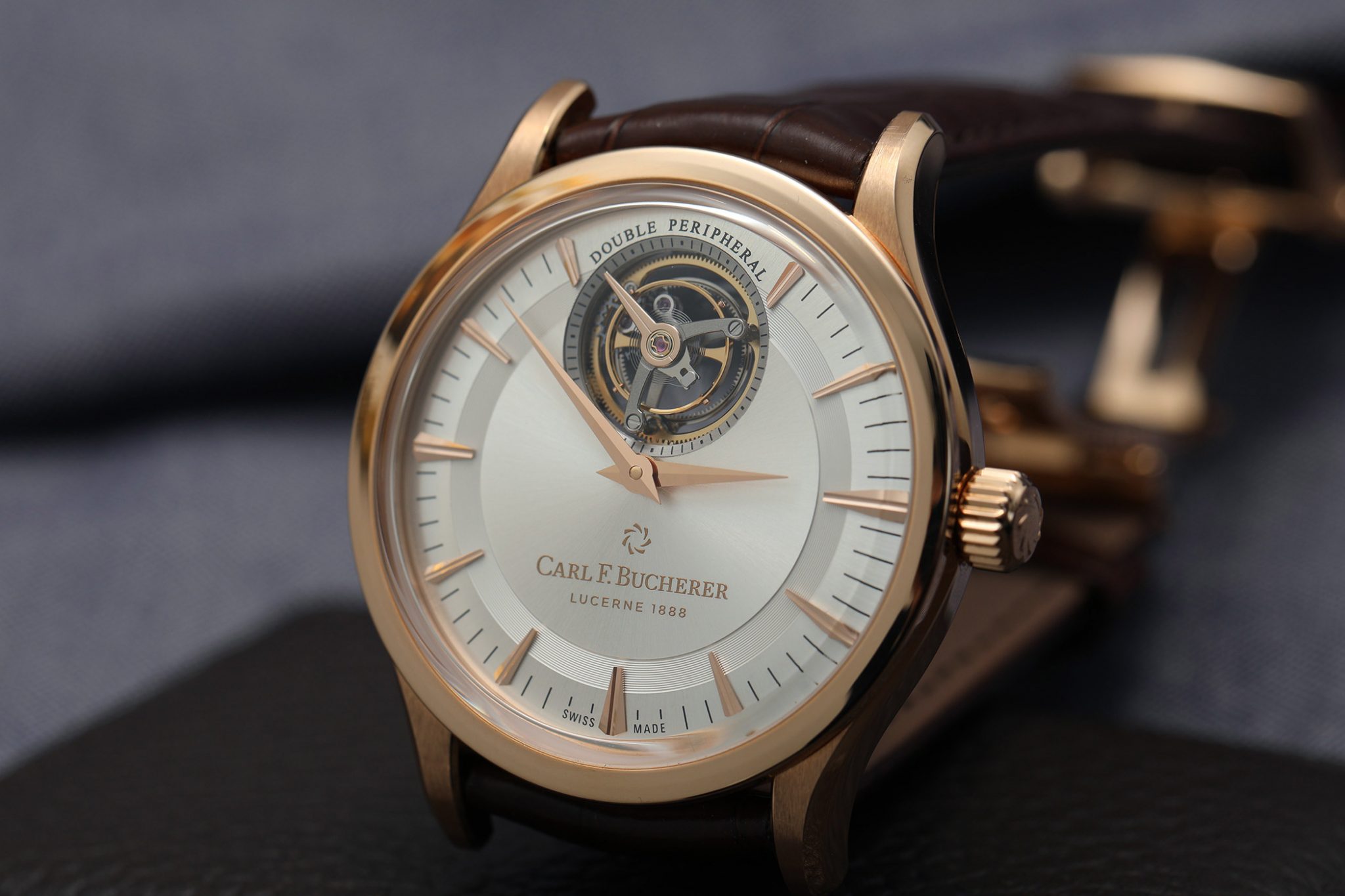 Limited to 88 pieces
Inside runs the highly modernized and in-house calibre CFB T3000 that also powers the Manero Tourbillon Double Peripheral. In this movement construction, the tourbillon as well as the oscillating rotor are placed peripherical, a technique that is exclusively used at Carl F. Bucherer. Here, 'heritage' stands for the long history of technical achievements that the manufacture also wants to demonstrate in the future. In the occasion of the anniversary, the peripheral oscillating rotor is made of 22 karats rose gold that fits well with the rose gold case. Limited to 88 pieces at a price of 88.888 euros. A big cheer for heritage.
---
---