The twin-spired cathedral bells chime over the square by Cologne's main square. The warm scent of bakeries wafts across the space as commuters dash past, fixated upon catching their train from the adjacent central station. Locals sprawl themselves across the steps leading up to the Gothic cathedral, incidentally Germany's most visited landmark, while businessmen stride past, deep in conversation. Amidst the hustle and bustle of the country's oldest and fourth-largest city, it's easy to miss the fact that Cologne is also quietly home to a Rolex watchmaking school, which recently began a new chapter. Swisswatches embarked upon a mission to check out exactly what has changed, and how the legacy of a new training centre might pave the way for the formidable brand's next generation of watchmakers.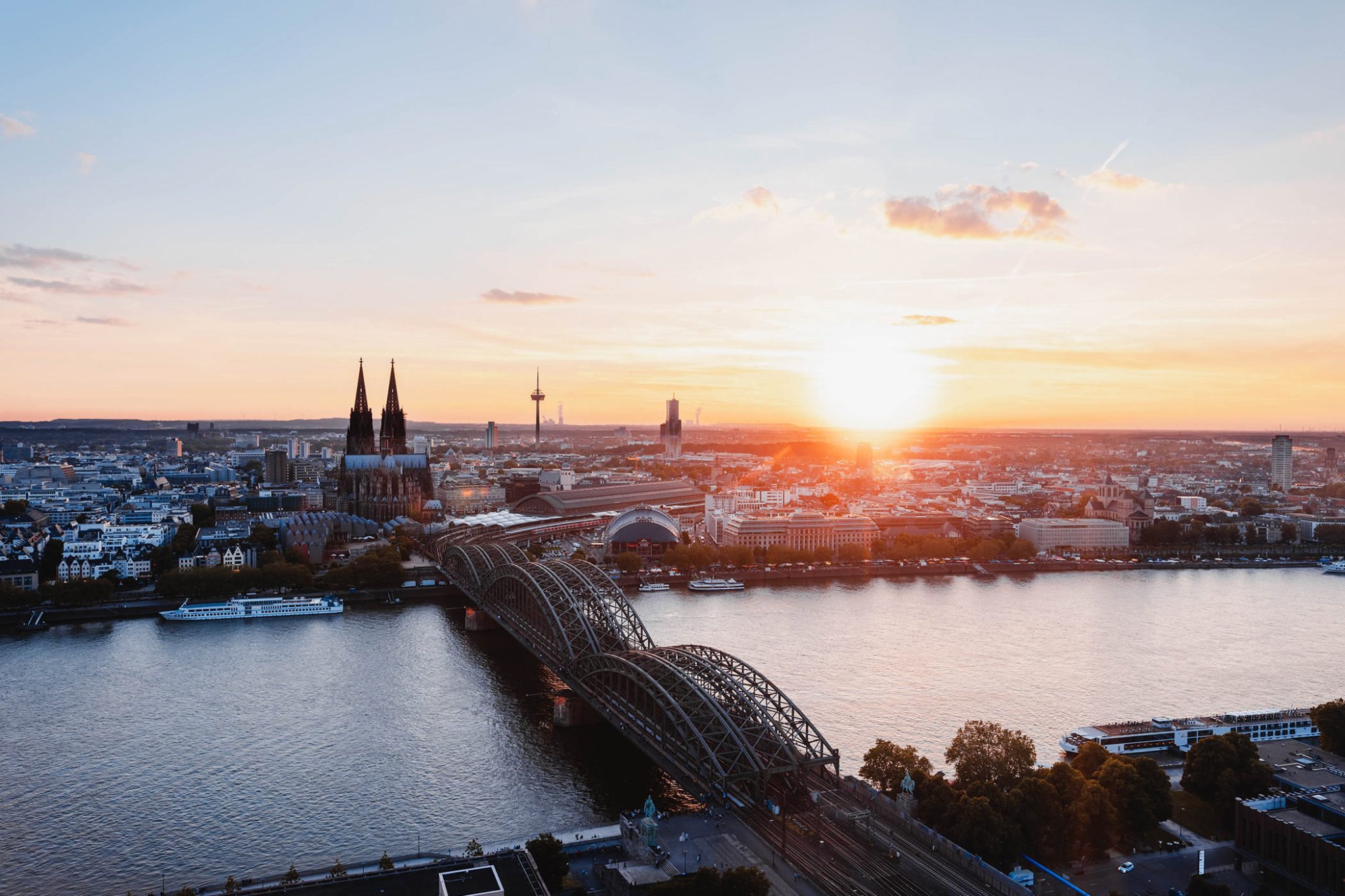 The city of Cologne: Quietly home to Rolex Germany's next generation of watchmakers.
Credit © Eric Weber
---
Watchmaker training at Rolex
---
Training watchmakers is no new feat at Rolex: in fact, in 1984, Rolex became the first company in Geneva to take on watchmaking apprentices. Since then, it has passed a number of pedagogical milestones. Back in 2001, Rolex opened a watchmaking school in the United States, while across the pond, it opened a phenomenal 4,300-square-metre training centre in Geneva in 2018.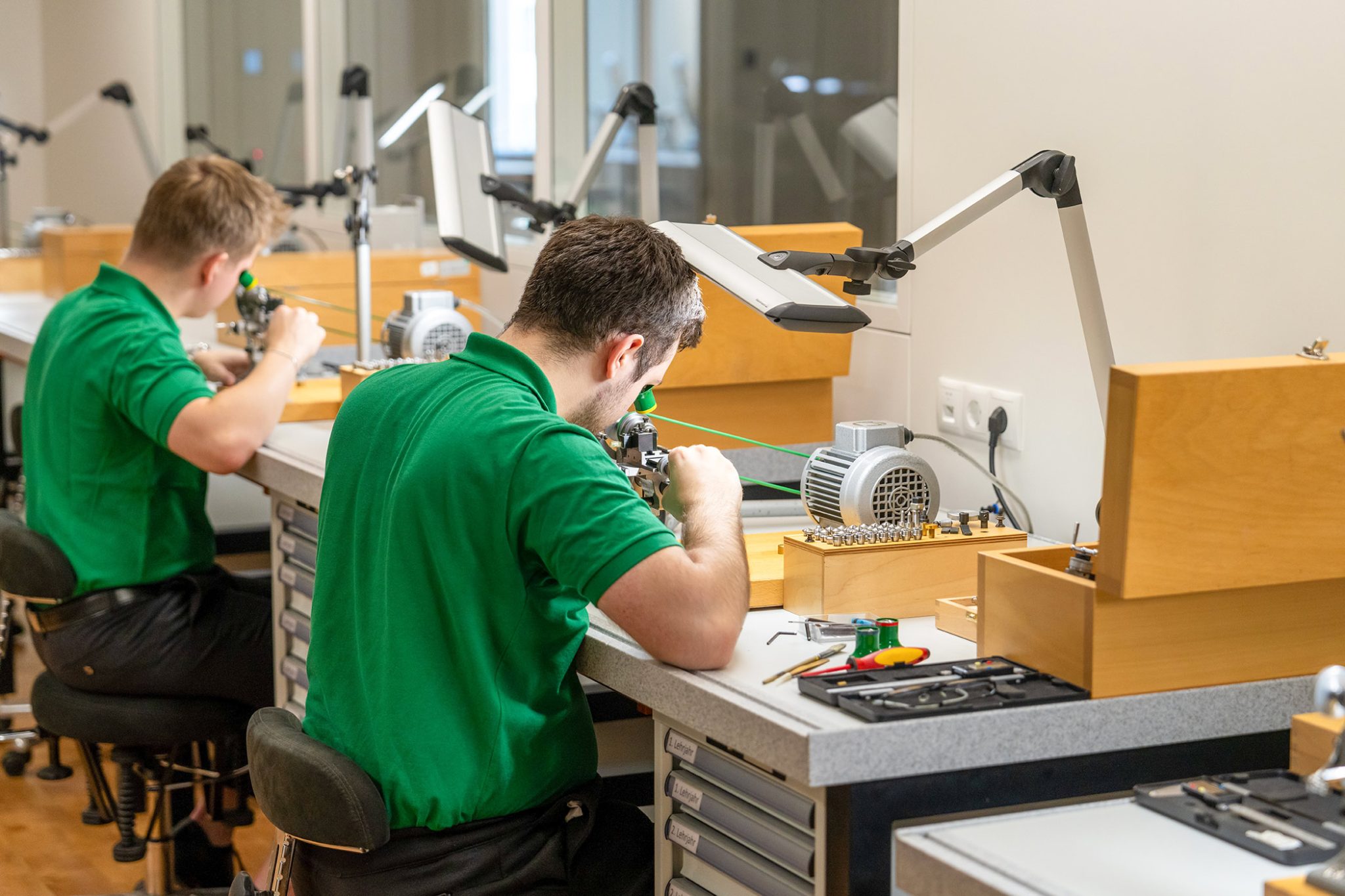 The Rolex Germany Training Centre is currently home to 13 apprentices.
Credit © Rolex
Meanwhile, the watchmaking apprenticeship scheme in Cologne came to life in 2014, while its brand-new training centre opened in October of this year. Home to Germany's fledgling expert watchmakers, Rolex can use schools such as this one to assure its quality standards are met not only at home, but across the globe and across the generations. Producing 33 successful graduates from the programme so far, the centre in Cologne, which spans about 800 square metres, is currently home to 13 young apprentices.
---
One school, several schemes: What is on offer at the new training centre?
---
That said, the new Rolex training centre not only offers education to those taking part in the full three-year apprenticeship scheme, but also to those who need to partake in the four-week basic course required to become a 'Rolex Network Retailer' watchmaker, focusing solely on Rolex watches. In addition to these basic courses, watchmakers already trained to work on Rolex watches can also attend so-called 'refresher courses', as well as one-week advanced courses to work on particular movements, i.e., chronograph calibres. Individual training courses also cover, for instance, expertise on disassembling Rolex movements and checking the water resistance of cases, to name just a couple of services. In turn, this ensures that Rolex watches are serviced to live up to their full potential and maintain their high quality.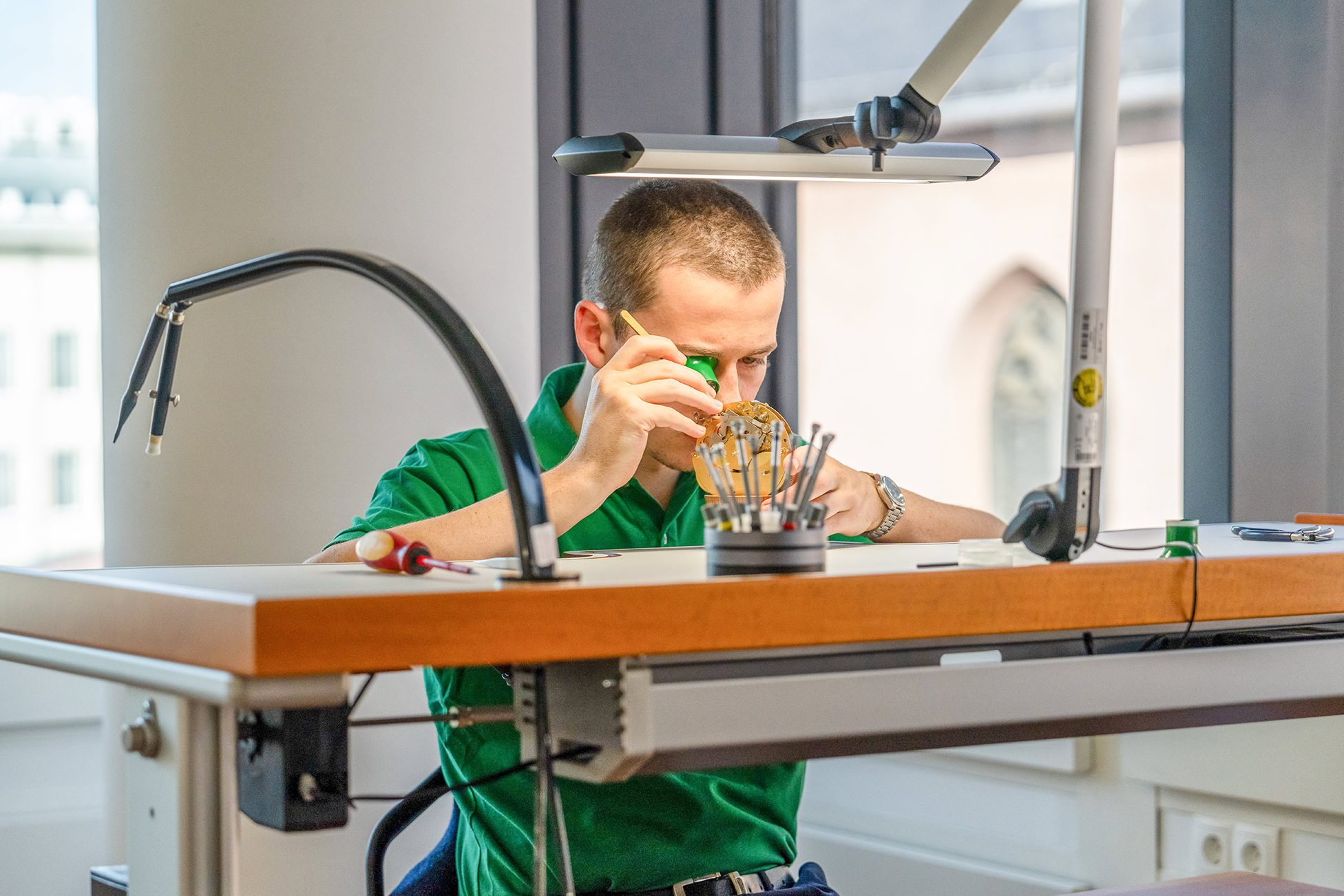 The majority of those studying at the training centre are participants
in the three-year apprenticeship scheme.
Credit © Rolex
This brings us to another programme that is now destined to take place at the new training centre: the After-Sales Service Watchmaker (ASSW for short). This apprenticeship is designed for those already working in Rolex customer service, who wish to add the profession of watchmaking to their repertoire. No prior knowledge of watchmaking is required; but candidates must have a knowledge of micromechanics, as well as a good sense of logic and dexterity. Despite no prior horological expertise being required, the course is shorter than the full apprenticeship scheme, taking only one and a half years to complete.
---
Looking to the future: The journey of Rolex graduates
---
The next generation of Germany's watchmakers are taken under the wing of the Director of the Rolex Education and Training Centre, Alexander Vogel. Vogel is the embodiment of the upstanding gentleman: impeccably dressed and ever-composed, the 57-year-old quietly commands respect from his young cohort of apprentices. Under his leadership, he tells us, the Rolex apprentices aren't just becoming watchmakers: they are becoming adults, too. With many starting between the ripe ages of 16 and 18 – the only educational entry requirement is to reach the so-called Mittlere Reife, aka High school – the start of the apprenticeship marks the majority of the participants' first stint away from home.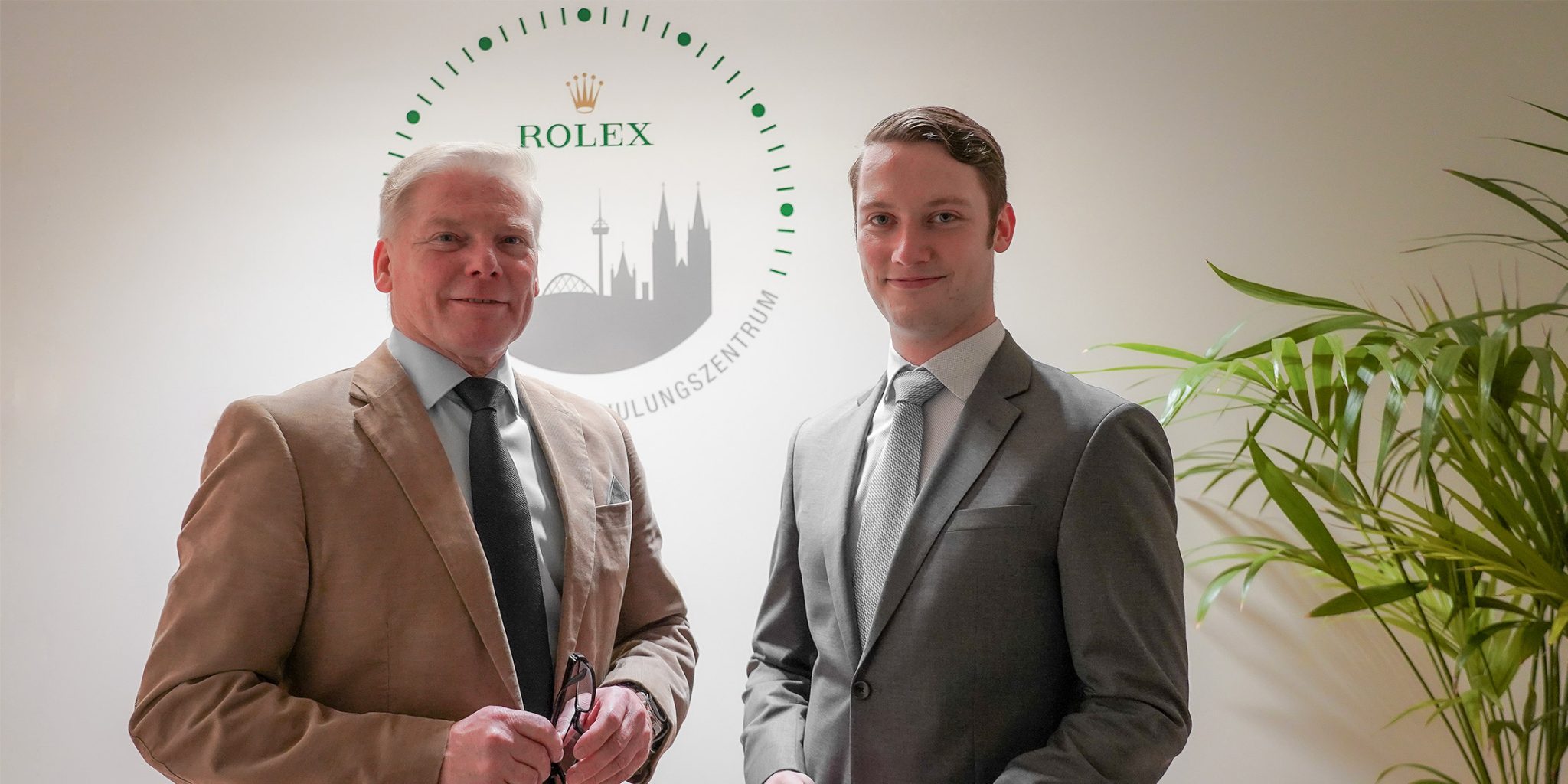 Alexander Vogel, Director of the Rolex Education and Training Centre [left]
and his deputy, Nicklas Blum [right].
Credit © Rolex
As they set out on their journey to adulthood, Rolex provides its fledgling watchmakers with a stylish communal apartment in the city. Here, too, Vogel provides his protégés with constant support, even offering an occasional weekend visit to support the students as they tackle the various domestic challenges that arise living away from home. Despite running a tight ship at the training centre, Vogel is evidently a shoulder to lean on and the father figure for many of programme's participants. Perhaps his directorial style at the training centre can be attributed to Rolex founder Hans Wilsdorf, who was convinced that the well-being of his employees would directly contribute to the success of his company.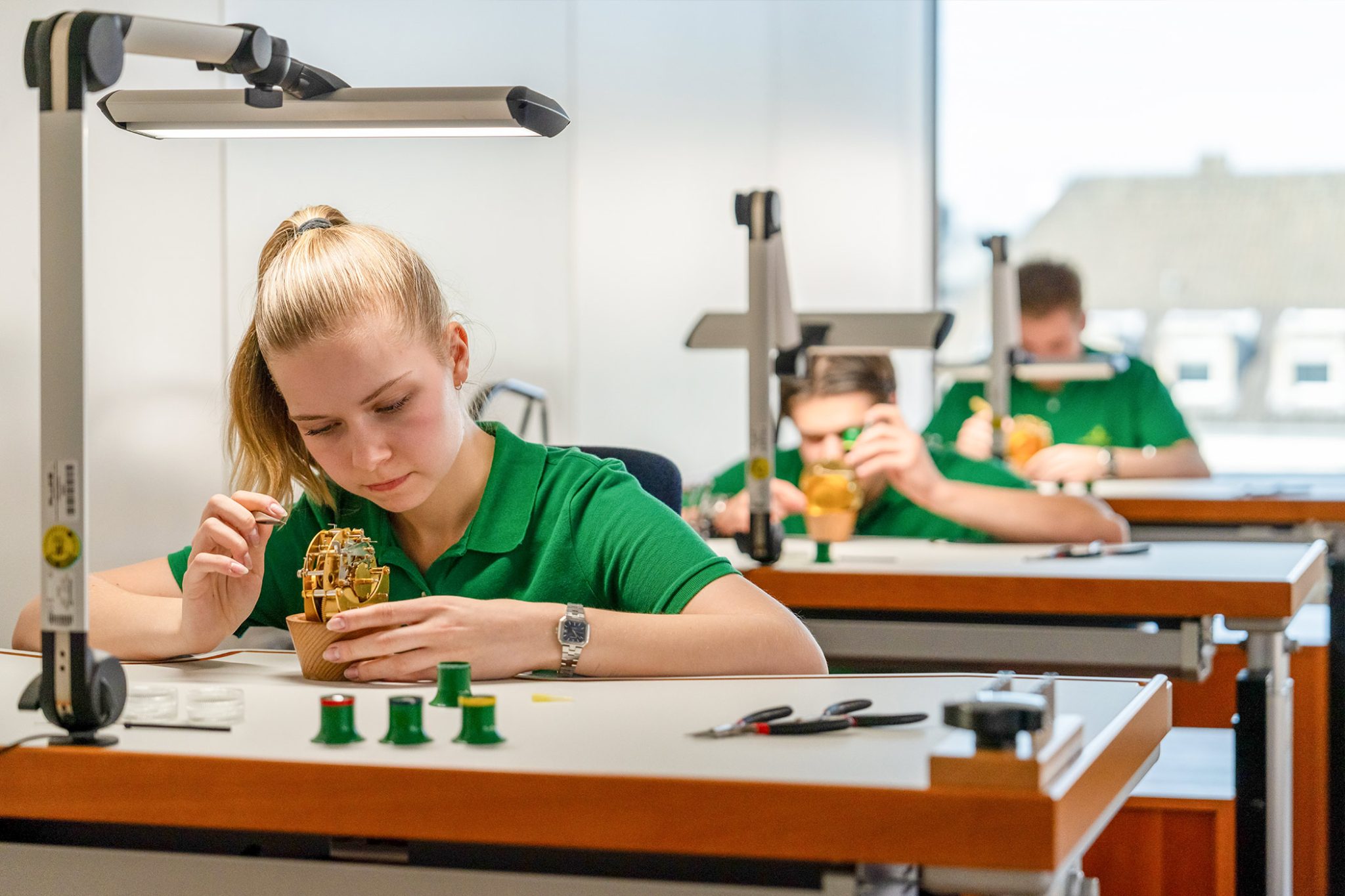 Credit © Rolex
But returning to on-site training and entry into the world of work: flooded with light, the watchmaking school is home to several immaculately neat classrooms. Fairly equally balanced in terms of gender, the 13 apprentices sit diligently at their watchmaker desks, grappling with oversized mock-up components, under careful observation from their instructor. Others meticulously work on the same manual task time and again, until the task is carried out to perfection.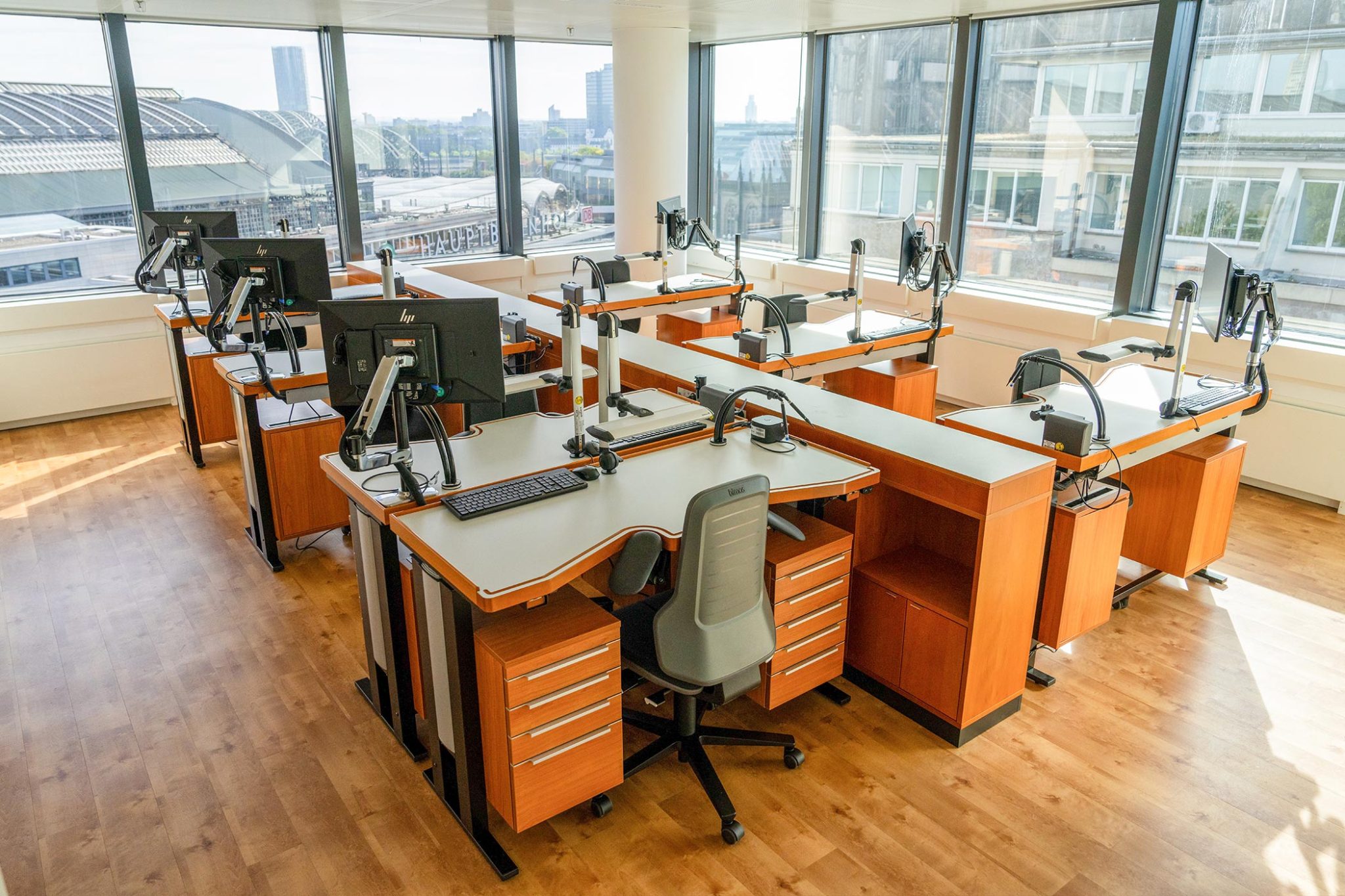 Credit © Rolex
The training centre also offers state-of-the-art ergonomic equipment, which collectively offers a toolkit that will not only actively contribute to the development of its own future watchmakers, but to the profession across the entire watch industry. Our goal is to make the profession of watchmaking more attractive again and to inspire people to take up this craft,' explains Rolex Germany's Managing Director, Rémi Corpataux.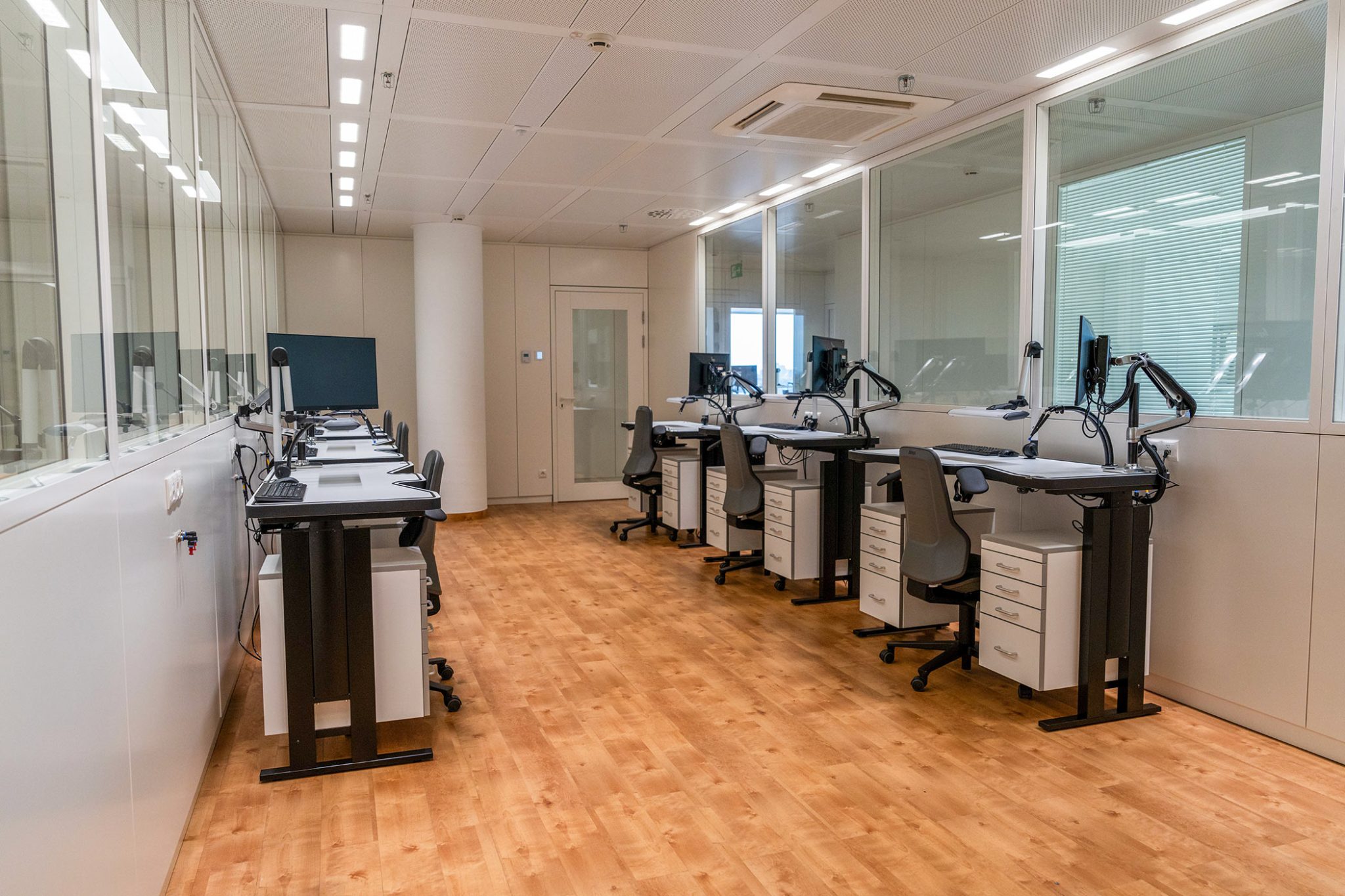 Credit © Rolex
That said, the goal of the training centre is not only to create excellent watchmakers: it is to transmit the company's heritage through the development and progress of each and every individual. This, in turn, can inspire the next generation to carry the torch at Rolex.
---
What does Rolex look for in its next generation of watchmakers?
---
But what exactly makes one a worthy candidate for the Rolex training programme in Cologne? After all, there is certainly some competition: while around 250 applicants request to join the three-year course each year, only 40 are invited to the brand for further interviews. Many originate from northern or southern German states, Vogel tells us, as these demographics tend to yield more young people willing to leave their home than, for example, those in the East. Following the application process, interviews, and tests, a mere six apprentices will be accepted onto the course each year.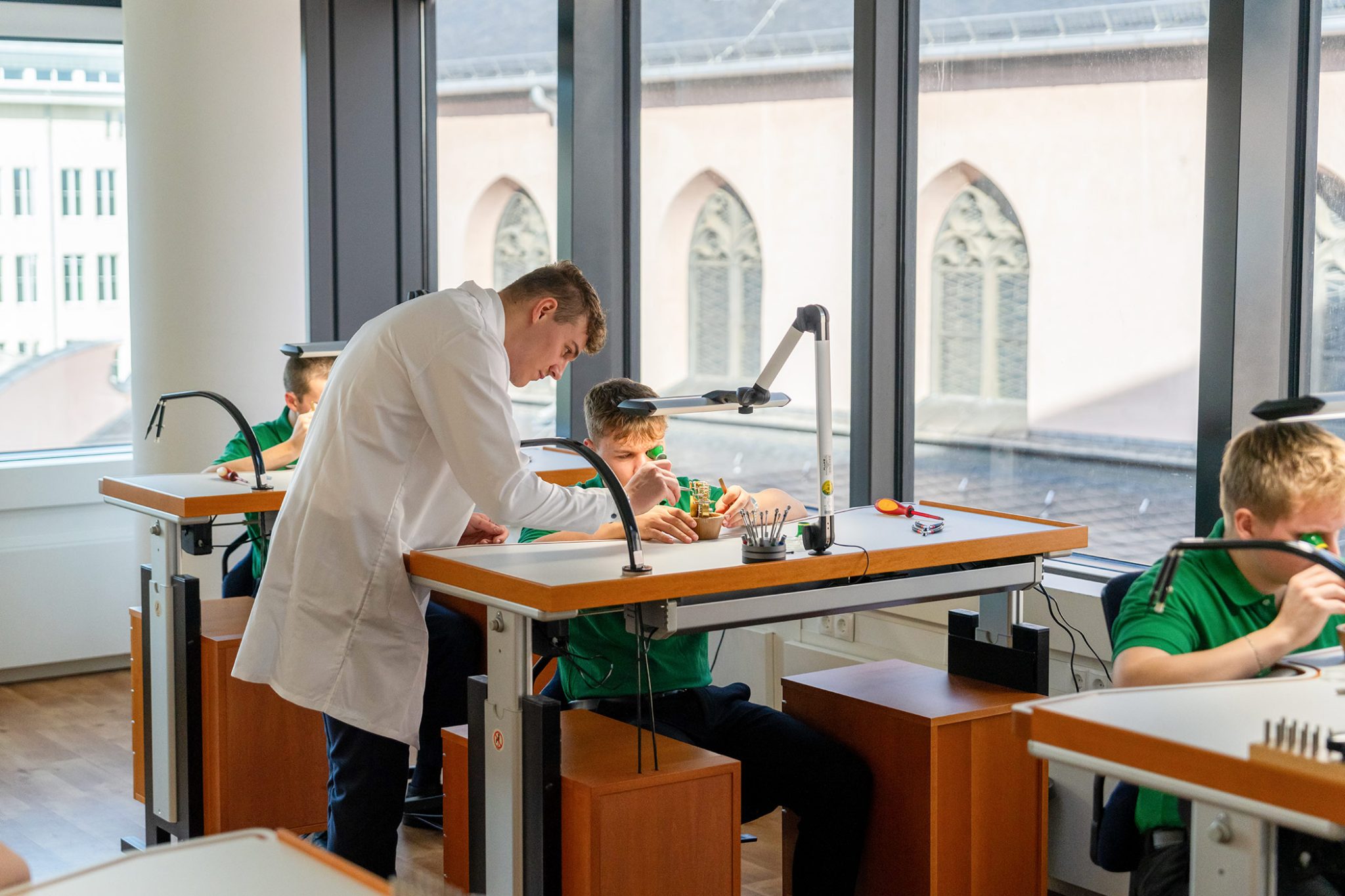 Young Rolex watchmaking apprentices at work.
Credit © Rolex
To gain deeper insights into exactly what Rolex is looking for, we sat down with recent Rolex training centre graduates Tim Behrens, 23, and his former classmate, Luca Maron. Both have successfully passed through the programme, concurrently winning awards for their exceptional watchmaking skills before settling down full-time with the horology house. Both are refined, courteous, and absolutely passionate about the company that employs them. It doesn't take long to see why these diligent young men are the perfect fit for Rolex.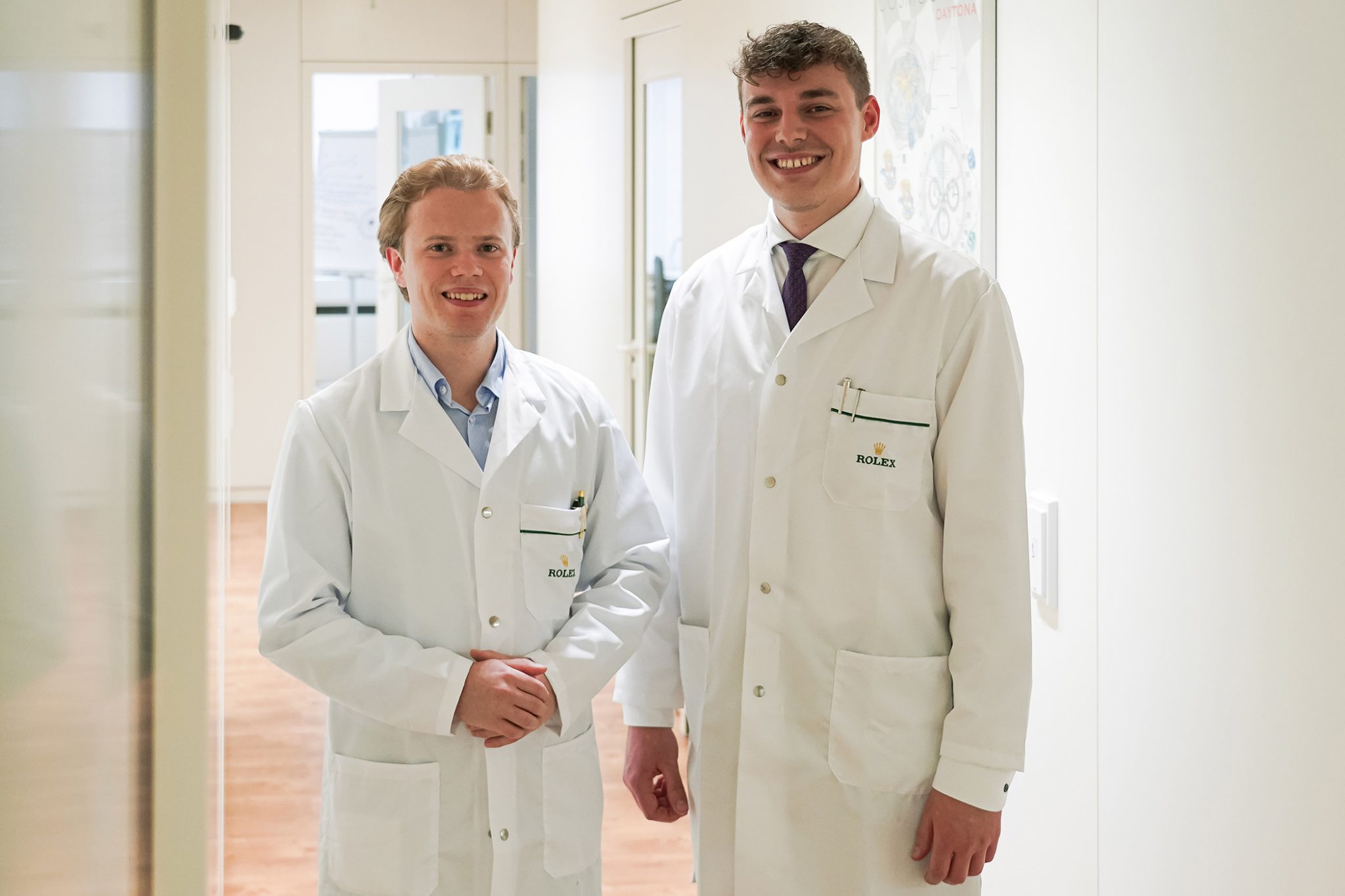 Tim Behrens, aged 23 [left] and former peer Luca Maron, also aged 23 [right].
Both have already garnered attention in the watchmaking world thanks to their talent and training.
Credit © Rolex
Behrens and Maron explain that in order to get onto the course, applicants undergo a series of tests, both practical and theoretical, as well as an interview that can help Vogel and his instructive colleagues to get a sense for the individual's personality. Alongside dexterity, good grades, a sense for aesthetics and an 'above-average willingness to learn and work hard', talent also plays a role. Even after acceptance onto the programme, hard work is not only coveted, but rewarded.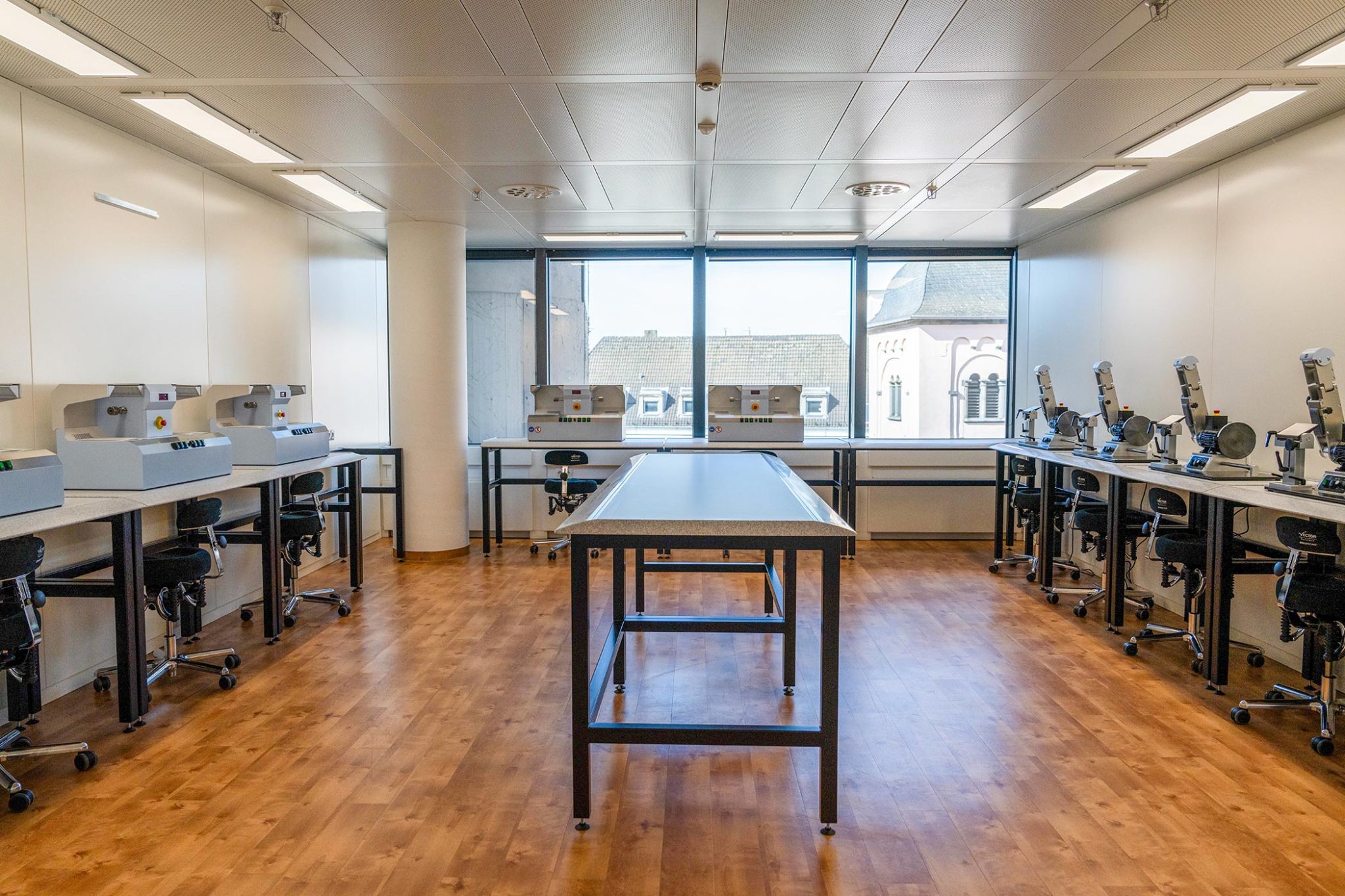 The apprentices work with state-of-the-art equipment during their time with Rolex.
Credit © Rolex
Vogel adds that, while 60 to 70 percent stay with the brand after graduation, the remaining 30 to 40 percent embark in search of new adventures – but not for long. The majority of those who do decide to leave the nest, a proud Vogel explains, tend to end up returning to Rolex within a few months anyway. Following graduation, the young watchmakers can go into a range of roles depending upon their interests and strengths, with apprentices being offered a position within Rolex Germany's service department.
---
The pursuit for perfection
---
It should be mentioned, the Rolex training programme in Cologne does not train the watchmakers to work on any high complications such as minute repeaters, as these aren't offered in Rolex's portfolio anyway. Rather, the apprentices carefully work their way up from large table clocks sourced by Vogel to classic Rolex movements, which are plastered in their disassembled form on large posters covering the serene white walls. But what exactly makes the Rolex Certified watchmaking qualification just so coveted? Behrens and Maron seem to be in agreement with their answer: perfection. 'Rolex instils a duty in us,' elaborates the latter. 'A duty to ensure that each watch is absolutely perfect in every way.'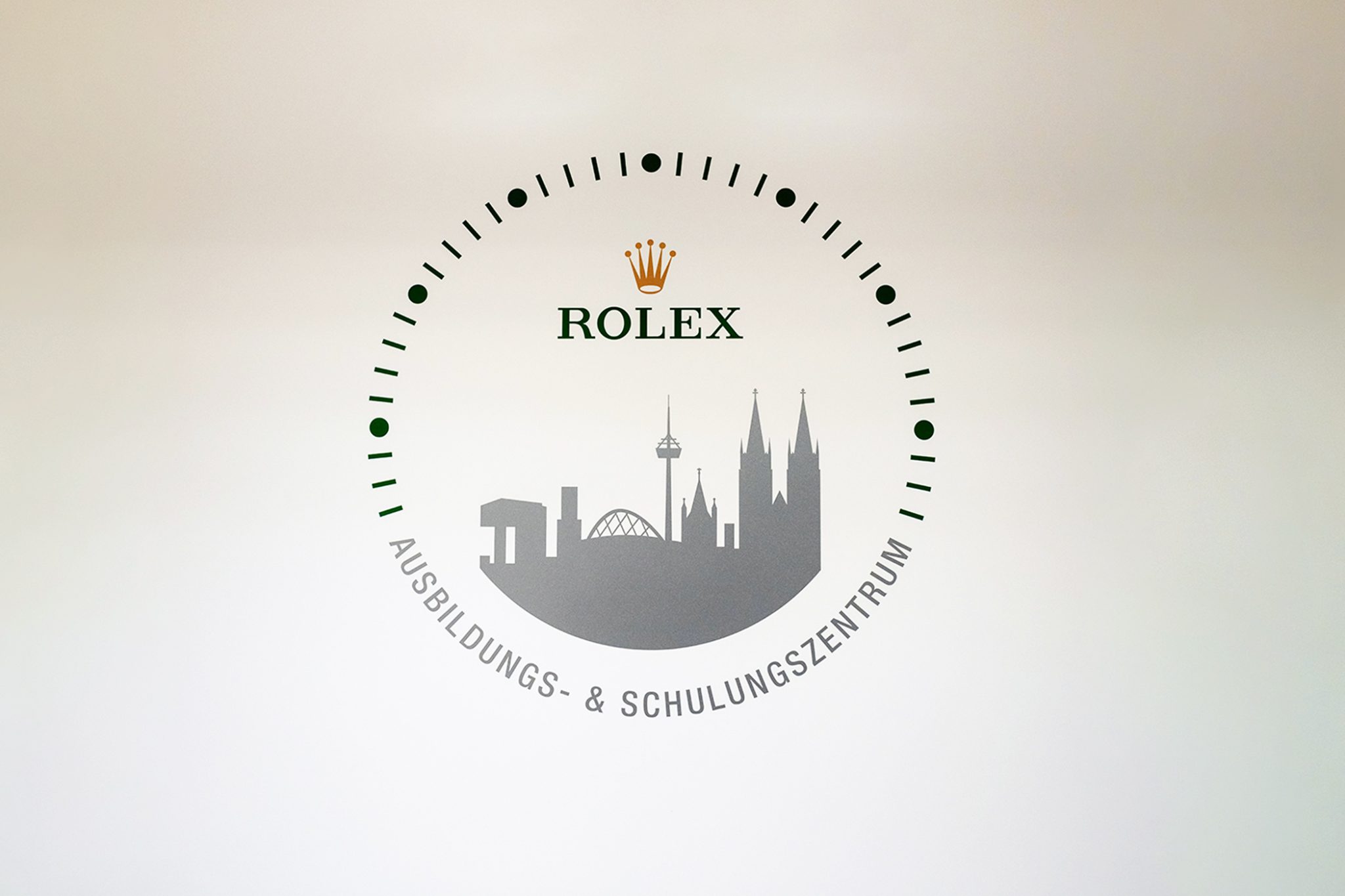 ---
---