Bronze was the first alloy to ever be used by humans. It was discovered in the Middle East around 3500 BC, hence the name that ensued soon after: the 'Bronze Age'. It seems that in the watch world at least, the Bronze Age is back (albeit without the pirates and invasions by nomadic tribes). There are a myriad of them out there: IWC's Pilot's Watch Automatic Spitfire, Oris' Big Crown Bronze Pointer Date, and, of course, the watch at hand – the TUDOR Black Bay 58 Bronze.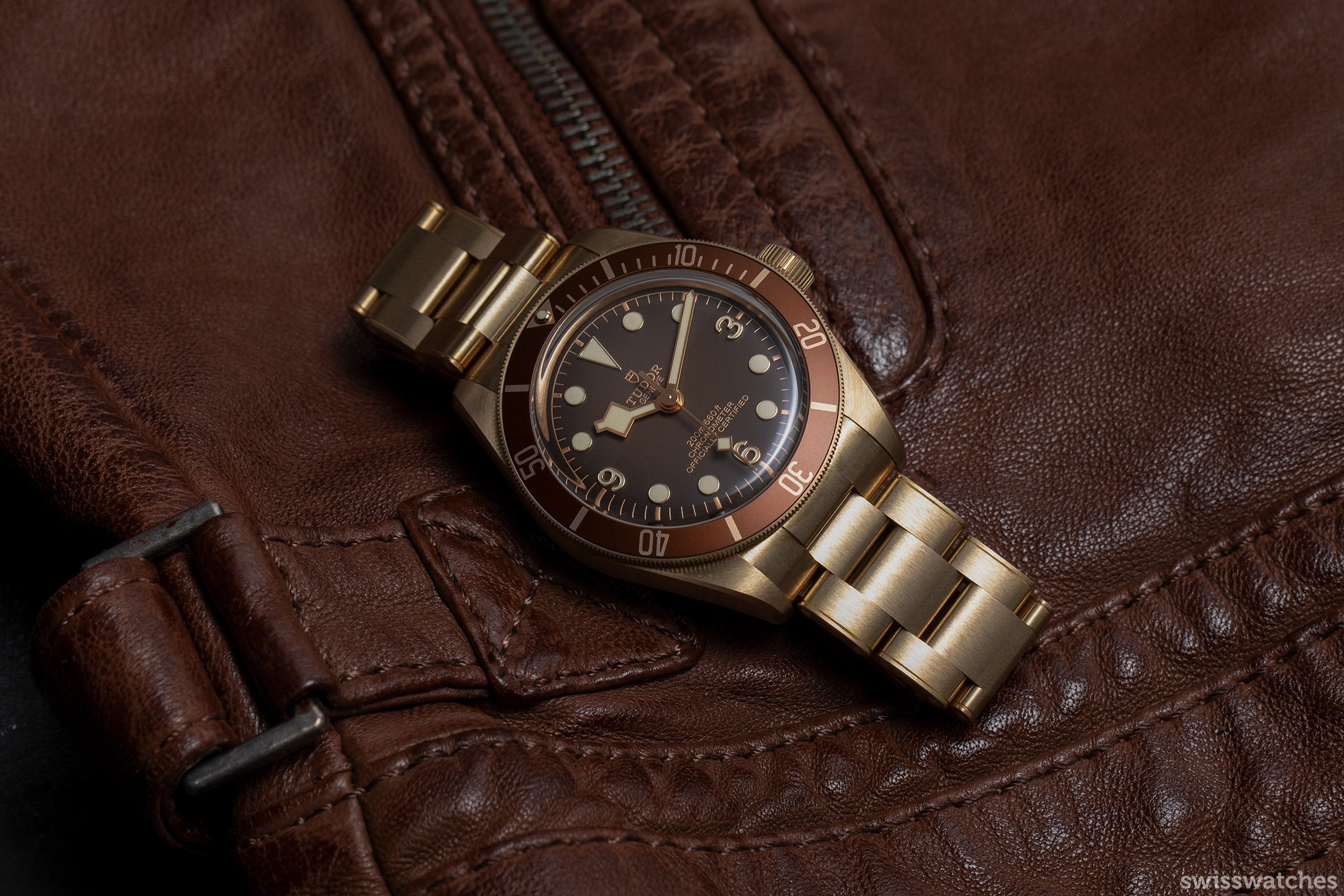 ---
TUDOR and bronze
Purists might argue that bronze has no place in the Black Bay (58) line. Unlike steel, it has no direct historical link with TUDOR's Black Bay. That said, the manufacture has played around with the material in recent years. To name a couple of key pieces, there's the main collection's popular Black Bay Bronze (M79250BA) with a 43 mm case, as well as the coveted TUDOR Black Bay Bronze One, designed as a Unique Piece for the Only Watch Auction 2017. The watch's design is specifically catering to left-handers, thus positioning the crown on the other side to your average watch. All of TUDOR's bronze pieces, however, have come with straps, and were thus not 'full bronze', so to say.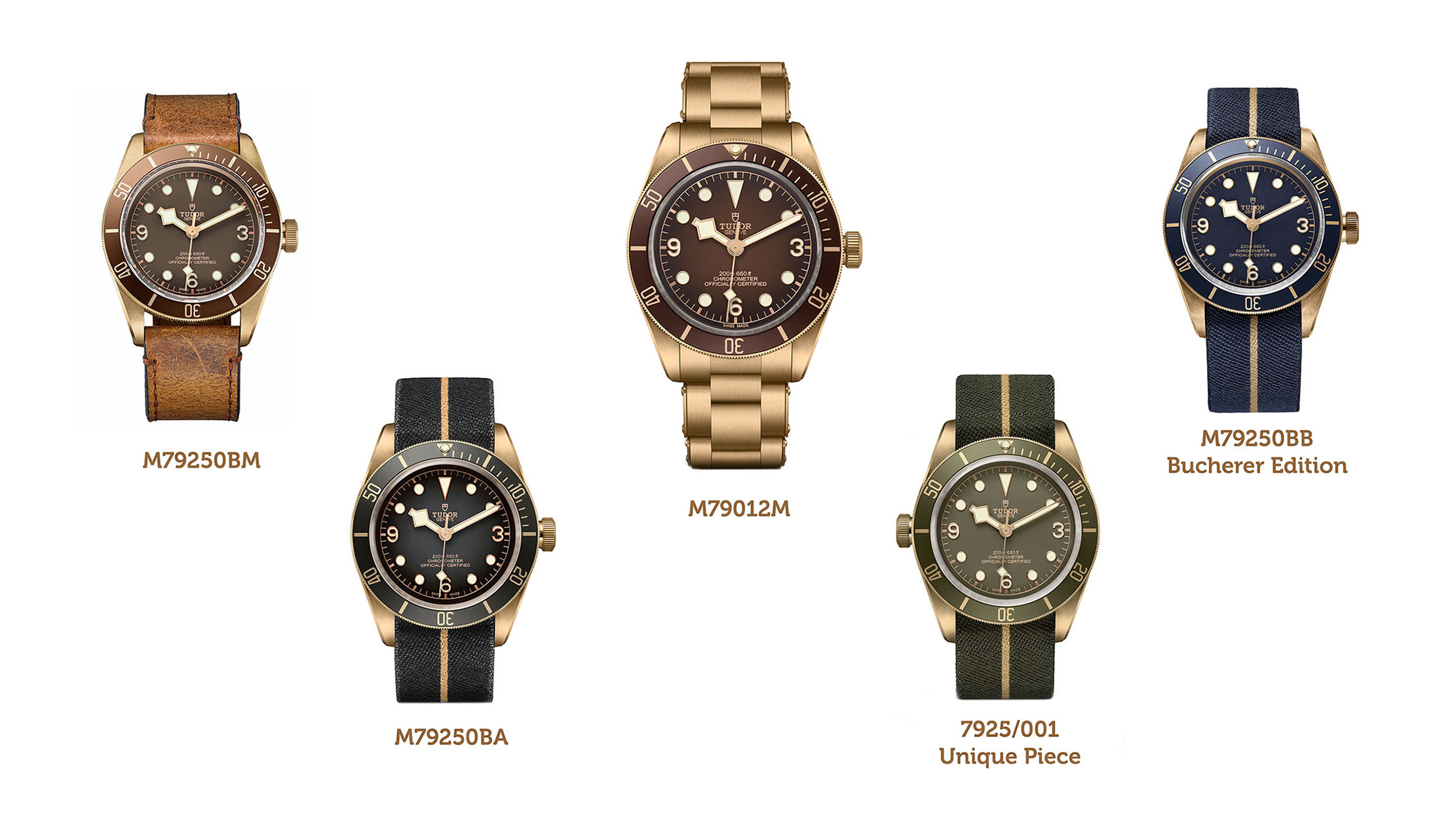 The perks of bronze
Bronze is a pretty pragmatic material to have out at sea, so using it for diver's watches makes a lot of sense. Panerai can probably be seen as the leaders in popularising the bronze diver's watch, producing them since 2011. But what's the appeal for its use in horology at all?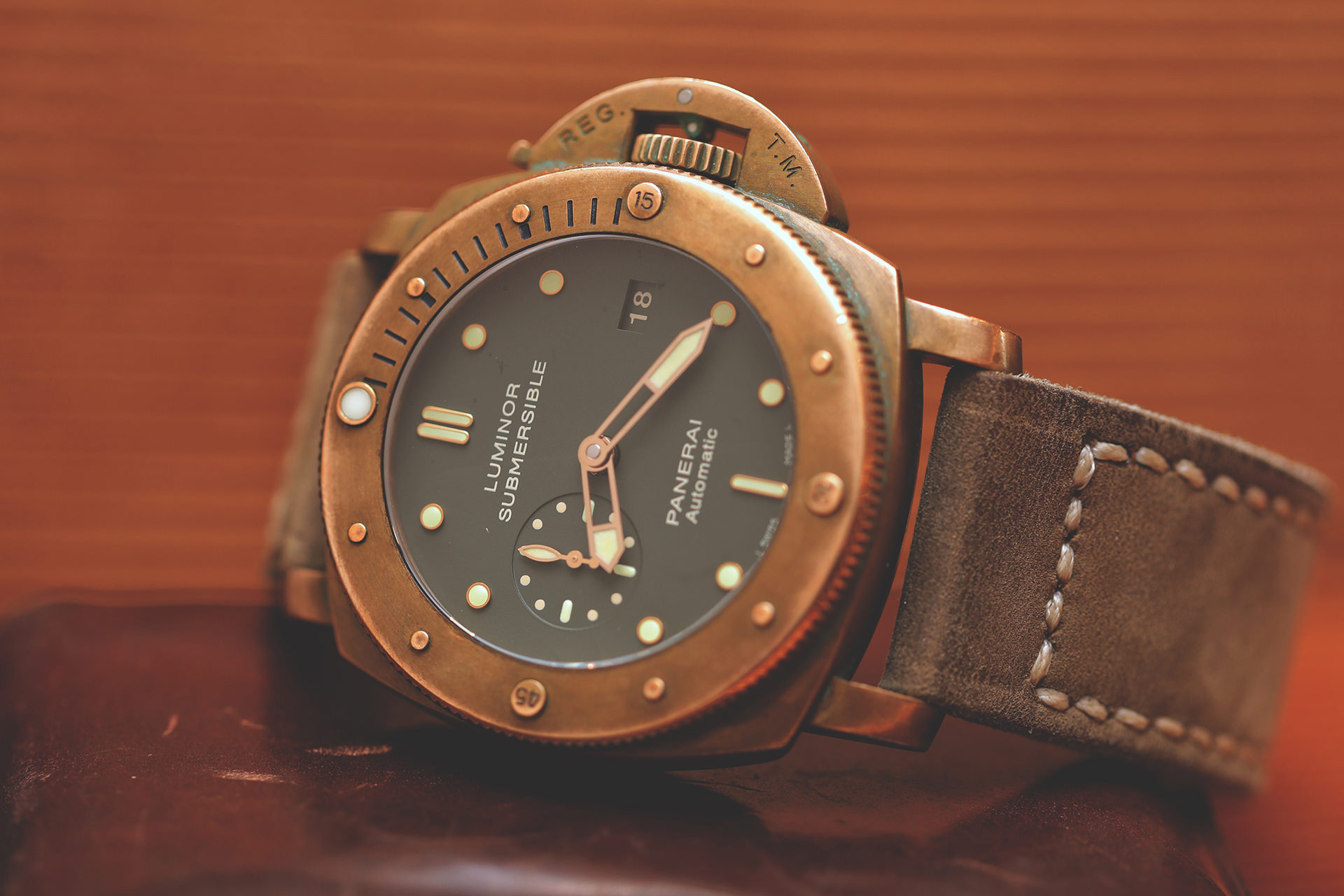 Practical benefits
Firstly, consisting mostly of copper and tin, bronze has next to no zinc. The scientists amongst our readers will know the benefits of no zinc: no corrosion, even when plunged into salty water. Secondly, bronze is favourable because of its anti-magnetic qualities, which has obvious benefits when it comes to maintaining precision in a mechanical watch.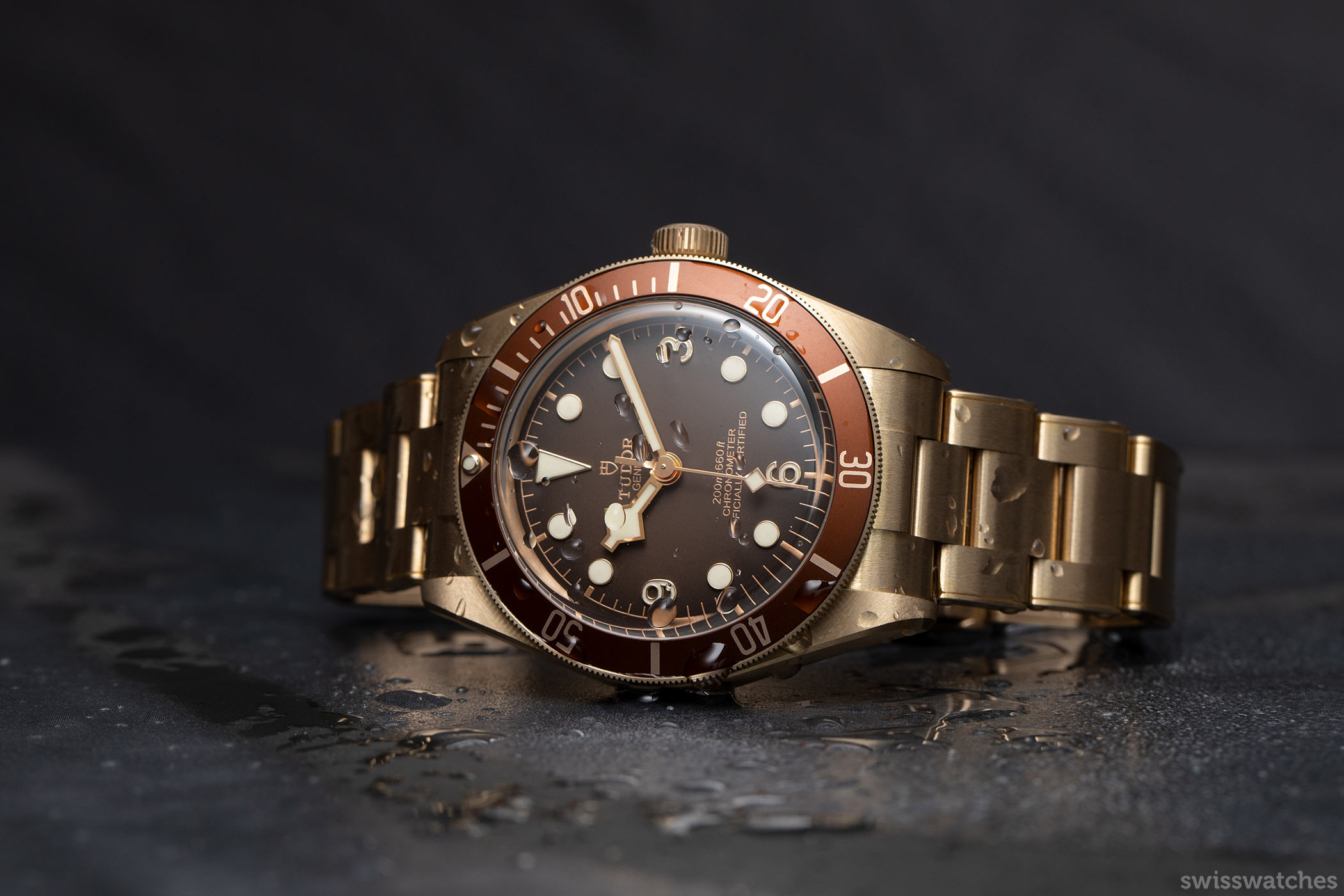 Romantic appeal
Thirdly, and arguably most importantly from many a watch lover's perspective, there's also a quite romantic characteristic to bronze: patina. Bronze forms a mesmerising, unique oxide layer when exposed to oxygen (aka, always). This external greenish layer actually protects the metal beneath from rusting. Bronze's resistance rusting explains its common usage in coins, pipes, and so on. It does, however rub off; if you're opting for a bronze watch, you're signing up for an unusual green tinge on your wrist by the end of the day.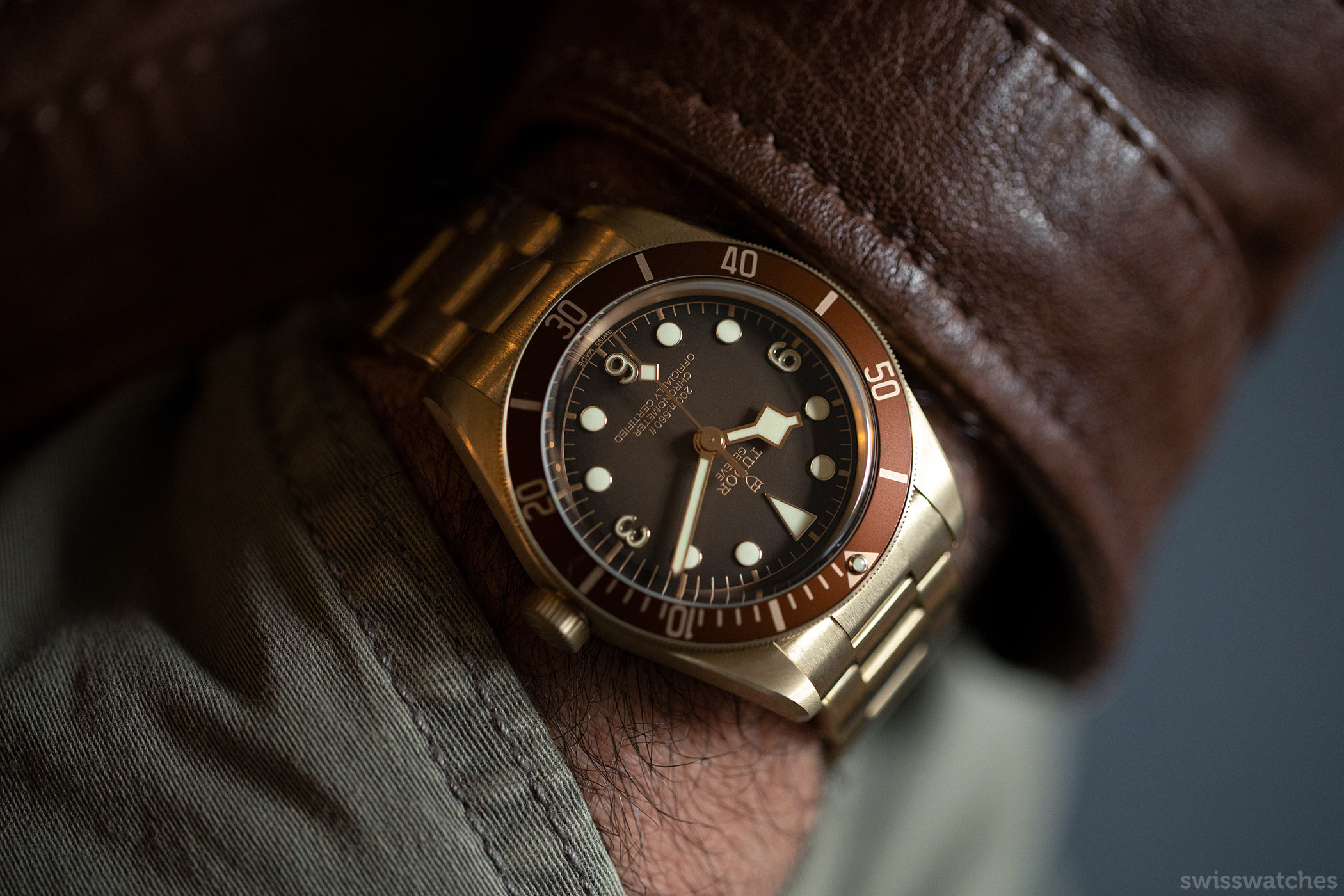 Nevertheless, almost every TUDOR Black Bay bronze owner will be keen to show off their patina. It's almost like a metric scale for the level of love they've given to their watch; it reflects the journeys it's been on and the experiences they've had. One collector friend, for example, defiantly lets his Black Bay live its life to the full, strap included, without ever giving it a polish. Its frequently-worn aesthetic is evidently a source of pride.
---
Black Bay 58 Bronze: The dial
The watch comes with a matte brown dial never seen before, which might not have been the most obvious colour to go with, but works very well in bringing out the warmth of the bronze case and bracelet. The domed dial features the main line's recognisable 'Explorer-style' numerals at 3, 6, and 9 o'clock. Naturally, the hour markers and snowflake hands use luminescent to provide readability 24/7, not to mention for when you're diving 200 m underwater. In addition to the logo, TUDOR also places indications of water resistance and chronometer certification on the dial.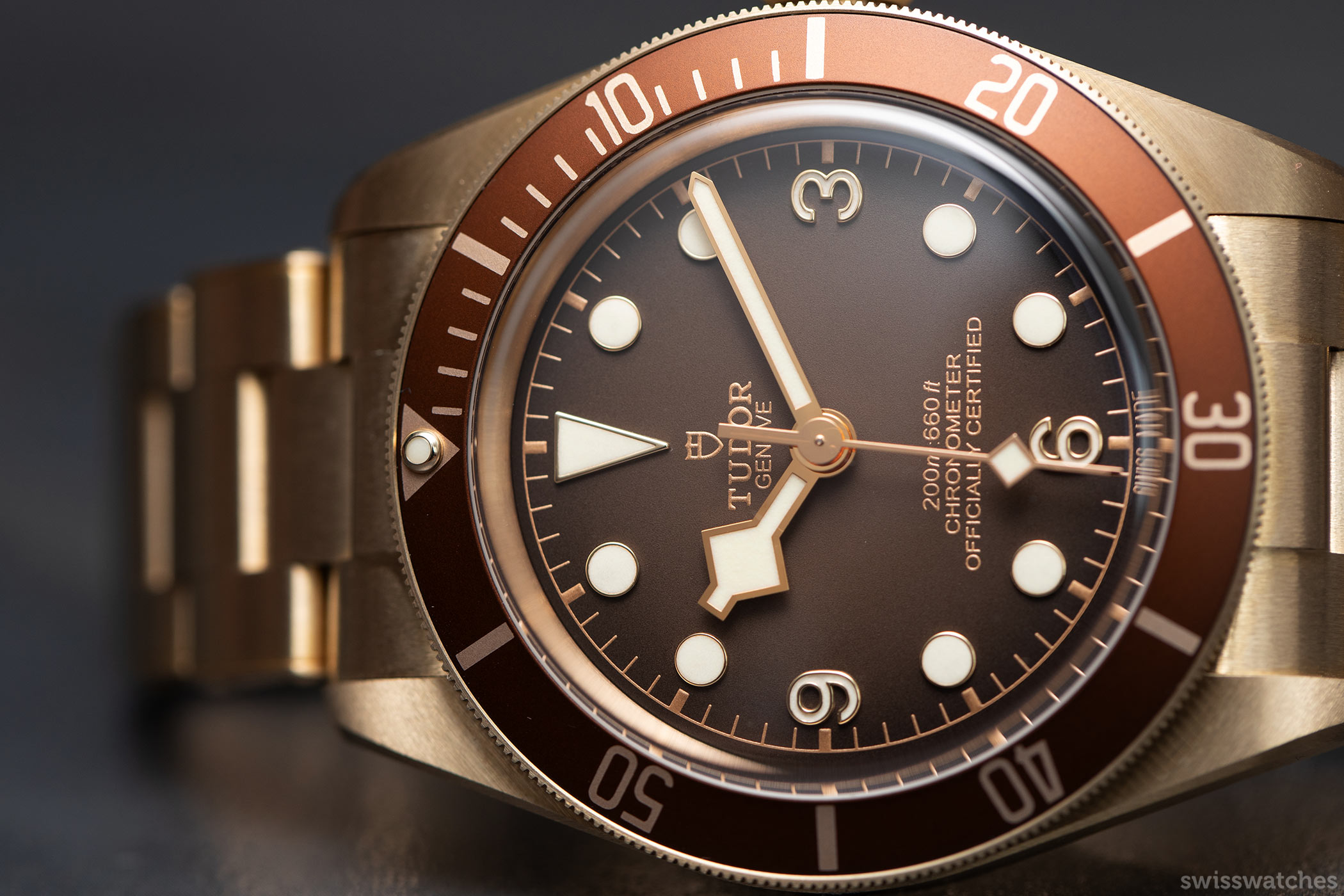 The dial adds to the watch's warm feel with its dégradé effect, darkening towards the edges. Complimenting the depth on the dial, TUDOR opted for a slightly lighter brown bezel with a 'brown-bronze' anodised aluminium insert. Its 60-second scale comes in a light gold tone, matching to the minute scale around the dial's periphery.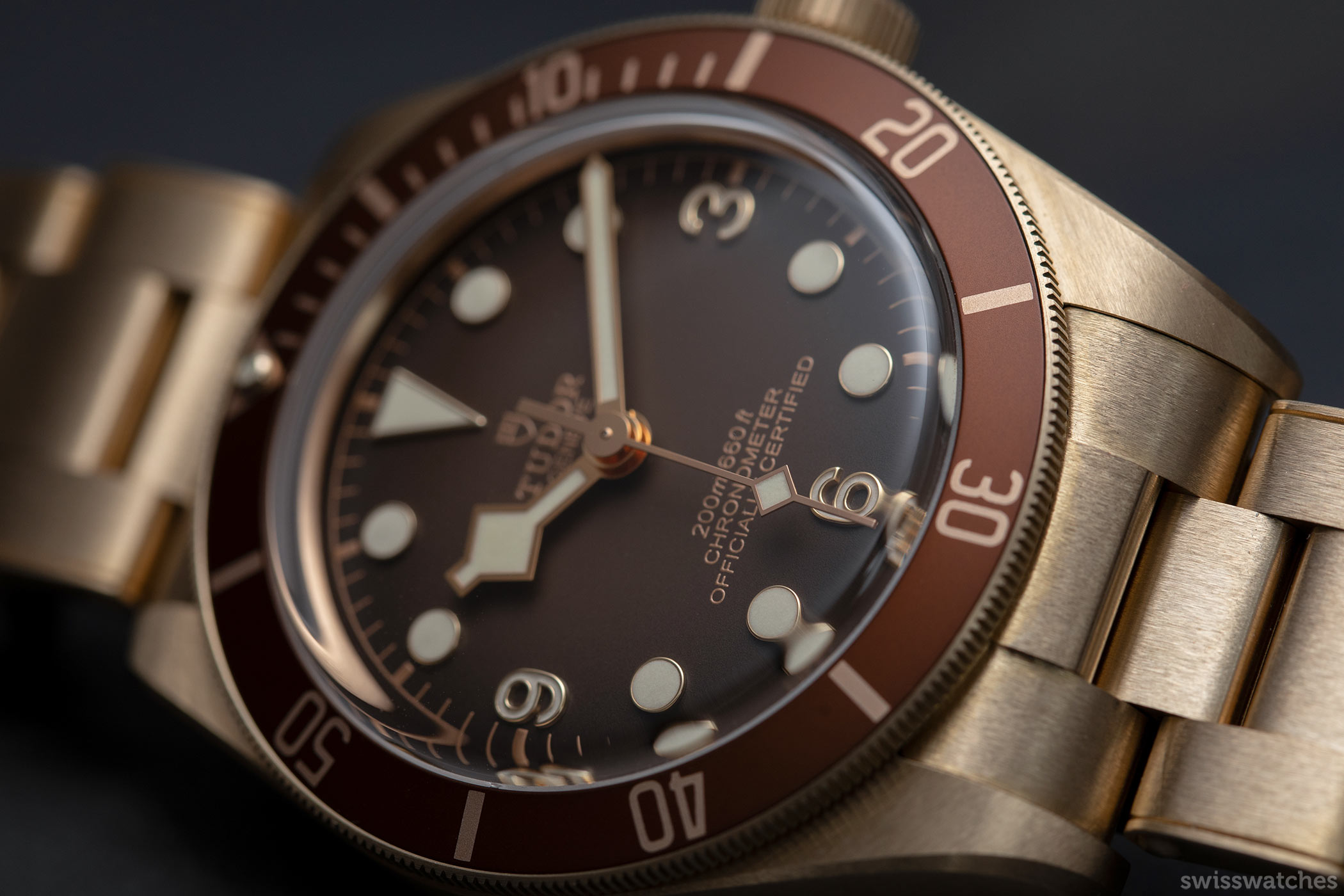 ---
Bronze case and bracelet
One of a kind?
As mentioned, the Black Bay 58 Bronze is obviously not the only bronze diving watch on the block. There are also other popular bronze diving pieces, such as the Panerai Submersible Bronzo PAM00968, or Bell & Ross' BR 03-92 Diver Bronze. These, though, are not only vastly different in shape and style to the BB58 Bronze, but also missing something else – that incredible full bronze bracelet. The only other Swiss watch brand that comes to mind offering a 'full bronze' divers watch is Oris, since the release of its Hölstein Edition 2020.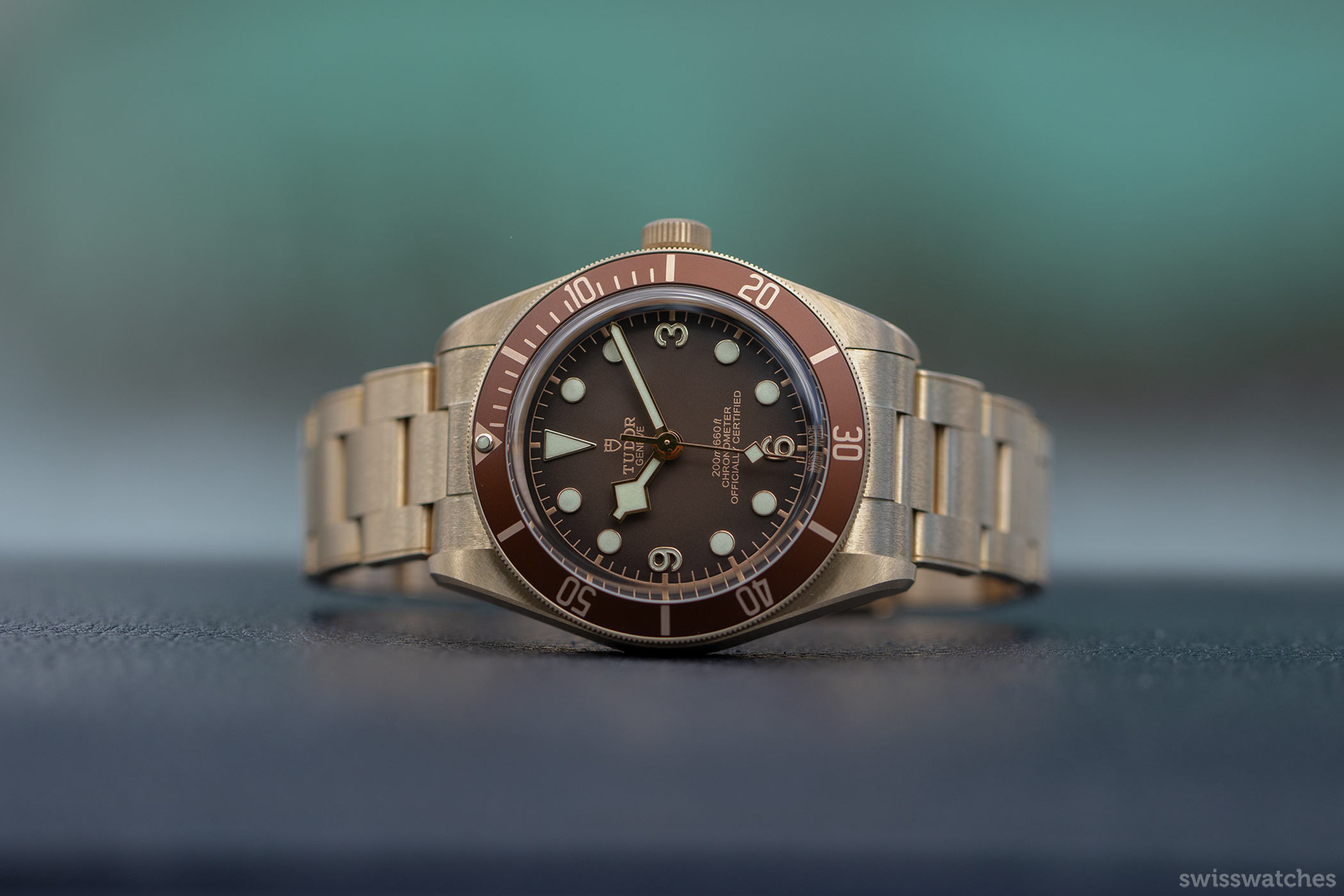 The case
The satin-finished case of the Black Bay 58 Bronze is 39 mm x 11.9. While a bronze model was available in the main (43 x 14.8 mm) Black Bay collection, this opens up the bronze model to a new audience, including those with slimmer wrists or taste for something a little less chunky. Meanwhile, the caseback is made of bronze-coloured PVD steel. Last but not least, the case is water-resistant to 200 m.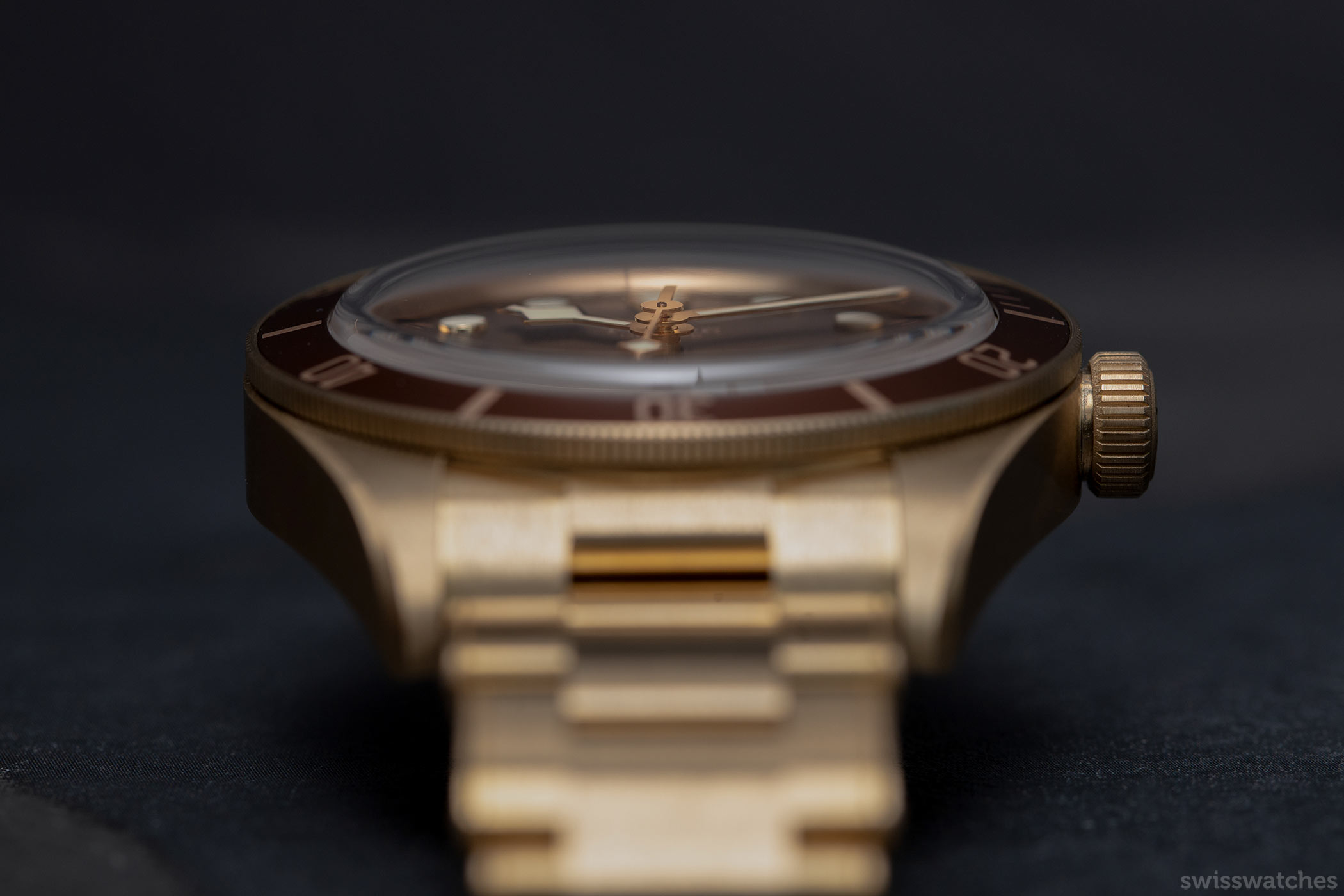 The bracelet
The riveted bronze bracelet, the first of its kind for TUDOR, differs from the Black Bay 58's previous bracelets in a number of ways. Firstly, it showcases a new clasp with redesigned cover, which uses the company's "T-fit" rapid adjustment system. This essentially allows the wearer to adjust the length of the bracelet in five positions up to an 8 mm length. The excess length slides into the clasp effortlessly, without the need for any tools. Incidentally, I found that it's quite satisfying to adjust.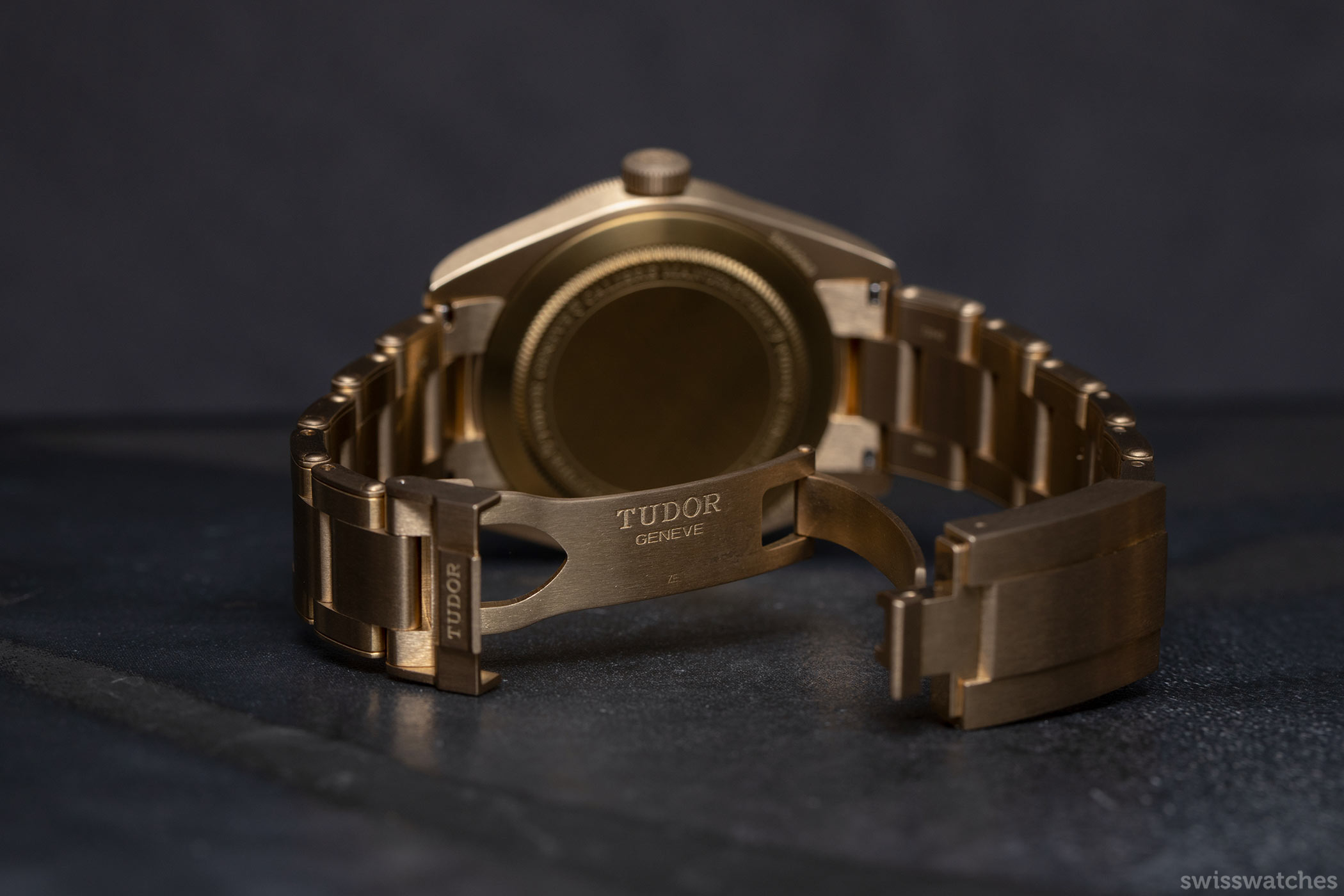 Fun fact – prior to the creation of flat glass, bronze was used for mirrors by the Egyptians, followed by other cultures including the Romans and Greeks – in fact, the Japanese continued to use bronze mirrors up until the 18th century. While you will fail to see your face smiling back at you from this Black Bay 58, with its brushed finishing on the case and bracelet, it does reflect the light beautifully.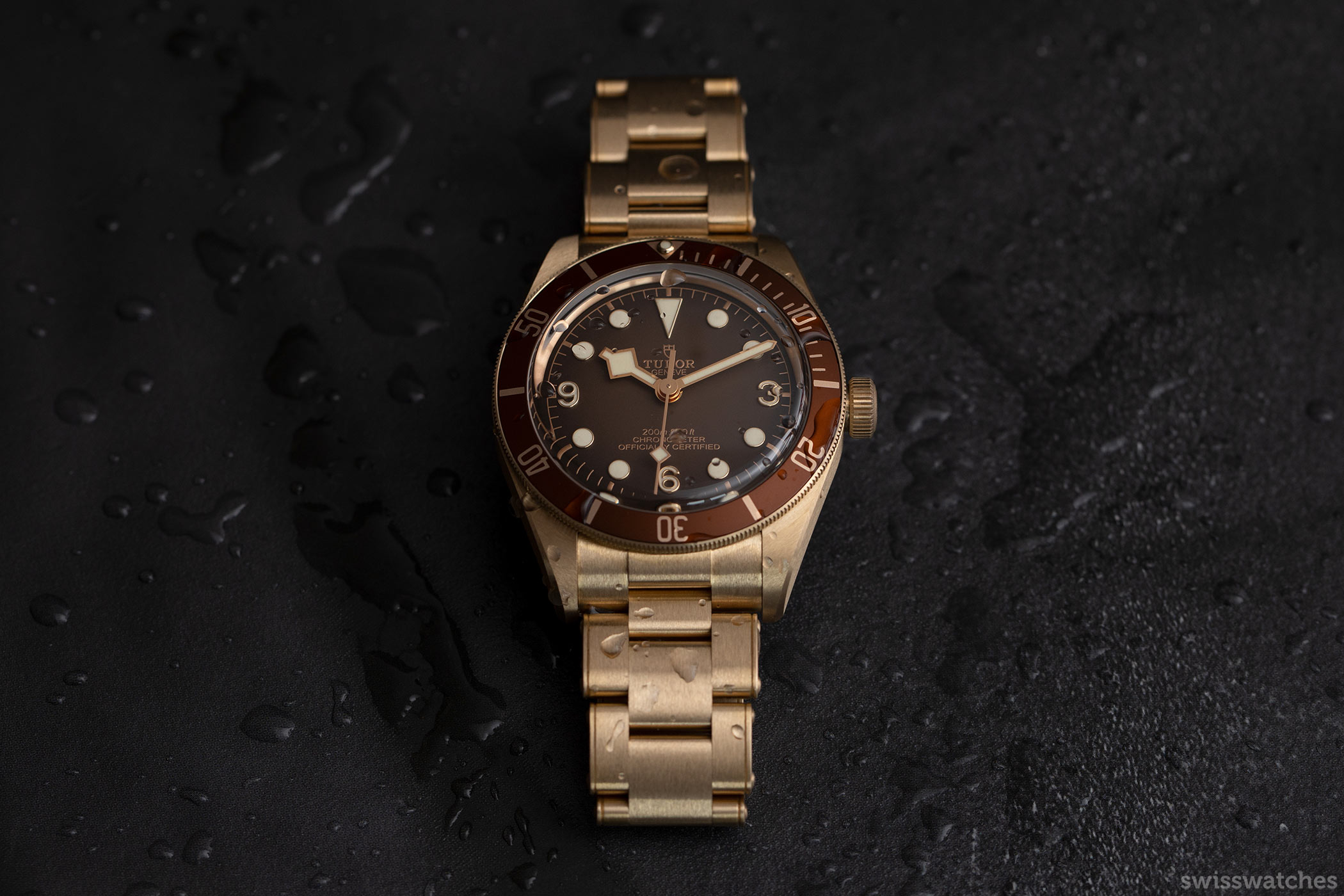 By the way, if 'full bronze' proves to be too much for you (how could it?!) then there's also the additional option of a 'brown-bronze' jacquard fabric strap, with a yellow centre-line and bronze buckle. This is woven on a 19th century loom by the reputable French company Julien Faure.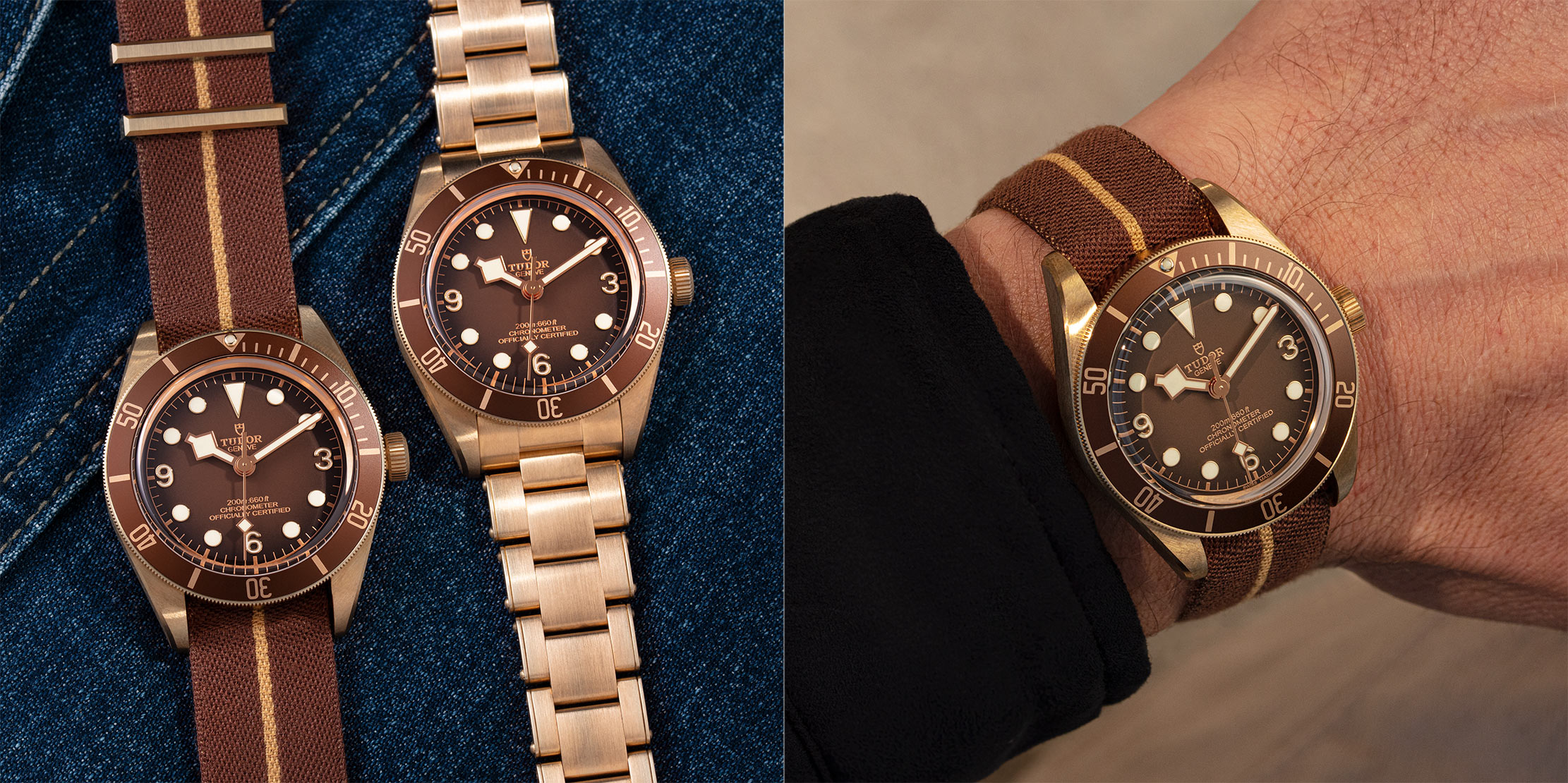 The movement
Powering the watch is the solid in-house automatic calibre MT5400, integrating hours, minutes, and seconds. The COSC-certified movement with a bidirectional rotor system has an excellent power reserve of 70 hours and beats at a frequency of 4 Hz. Additionally, it is equipped with an antimagnetic silicon balance spring and a traversing bridge, helping to protect the calibre from shocks.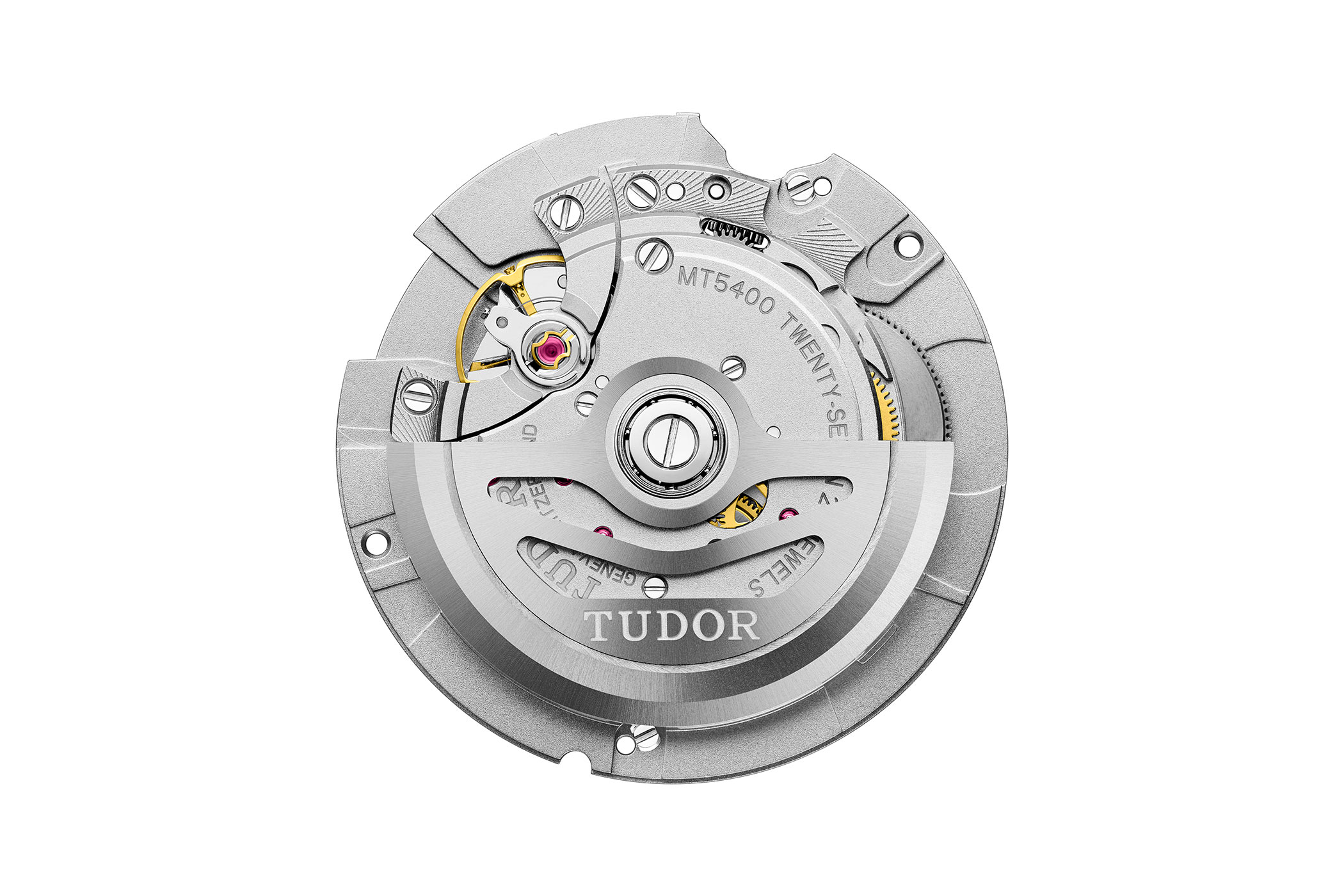 ---
Black Bay 58 Bronze: A Boutique Edition
This is the first Black Bay 58 to be exclusively available in boutiques; perhaps TUDOR are showing us just how special they, too, regard this piece to be. To find out where you may be able to source one, you can take a look here – but be aware that the model is only available in around 50 boutiques worldwide. Furthermore, as the majority of the brand's boutiques are in Asia, European clients may have to work that bit harder to get their hands on one – we have already seen an increase in price on the secondary market.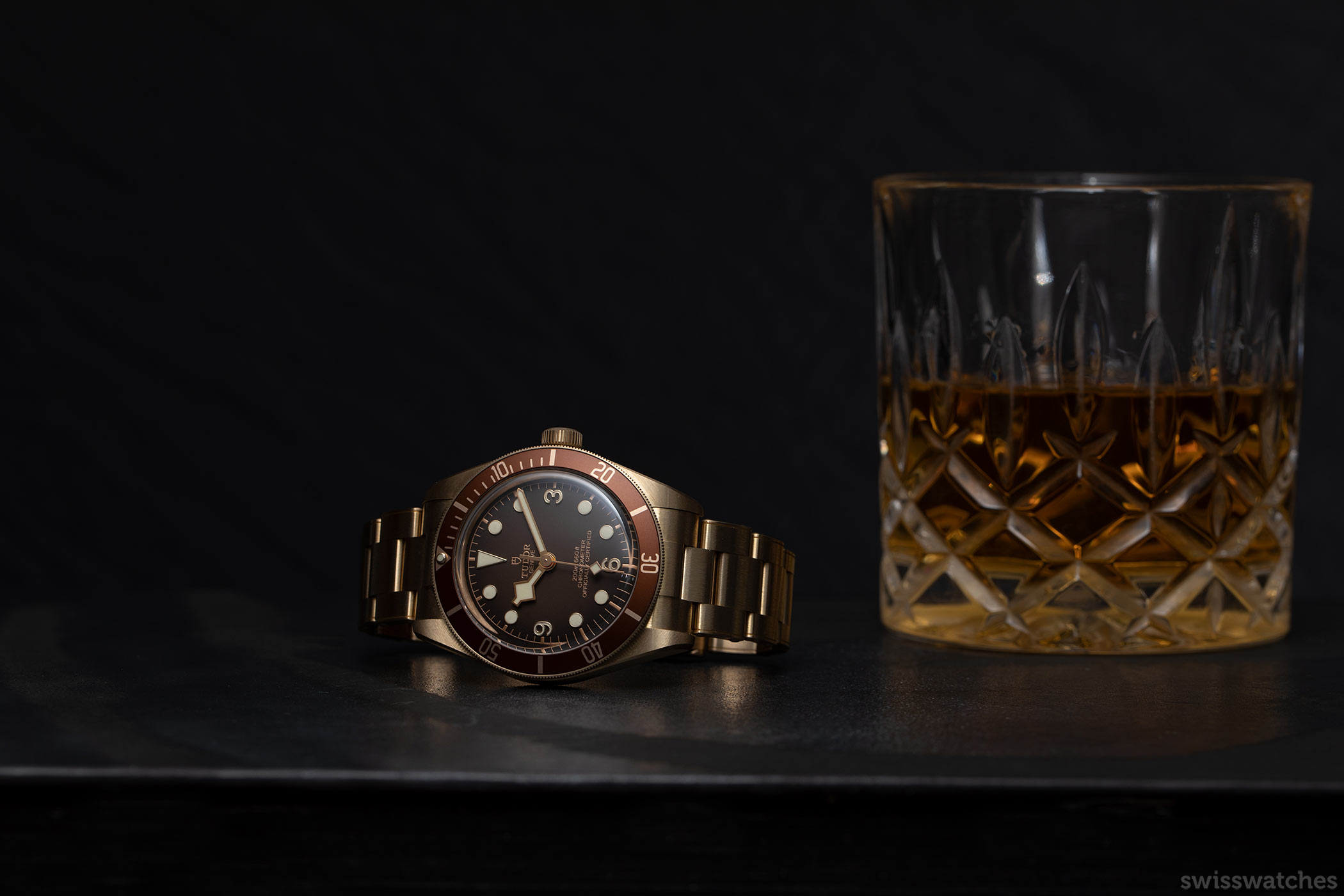 The price of the TUDOR Black Bay 58 Bronze is 4,310 euros. This makes it slightly more expensive than its siblings, but let's remember that not only is bronze a more expensive alloy to create than steel, but also different to work with. In fact, the bronze watch cases require about 40 extra steps in comparison to the steel ones, meaning extra time, labour, tools and energy are required.
---
Who might wear the BB58 – and how?
In my opinion, watches are all about finding something that reflects your own character. What might a bronze BB58 say about you? Let's dissect. For me, a TUDOR watch tends to be worn by those who are fervent about watches, but also ones who avoid flashing their wealth. It's an understated yet incredibly well-respected, reliable brand.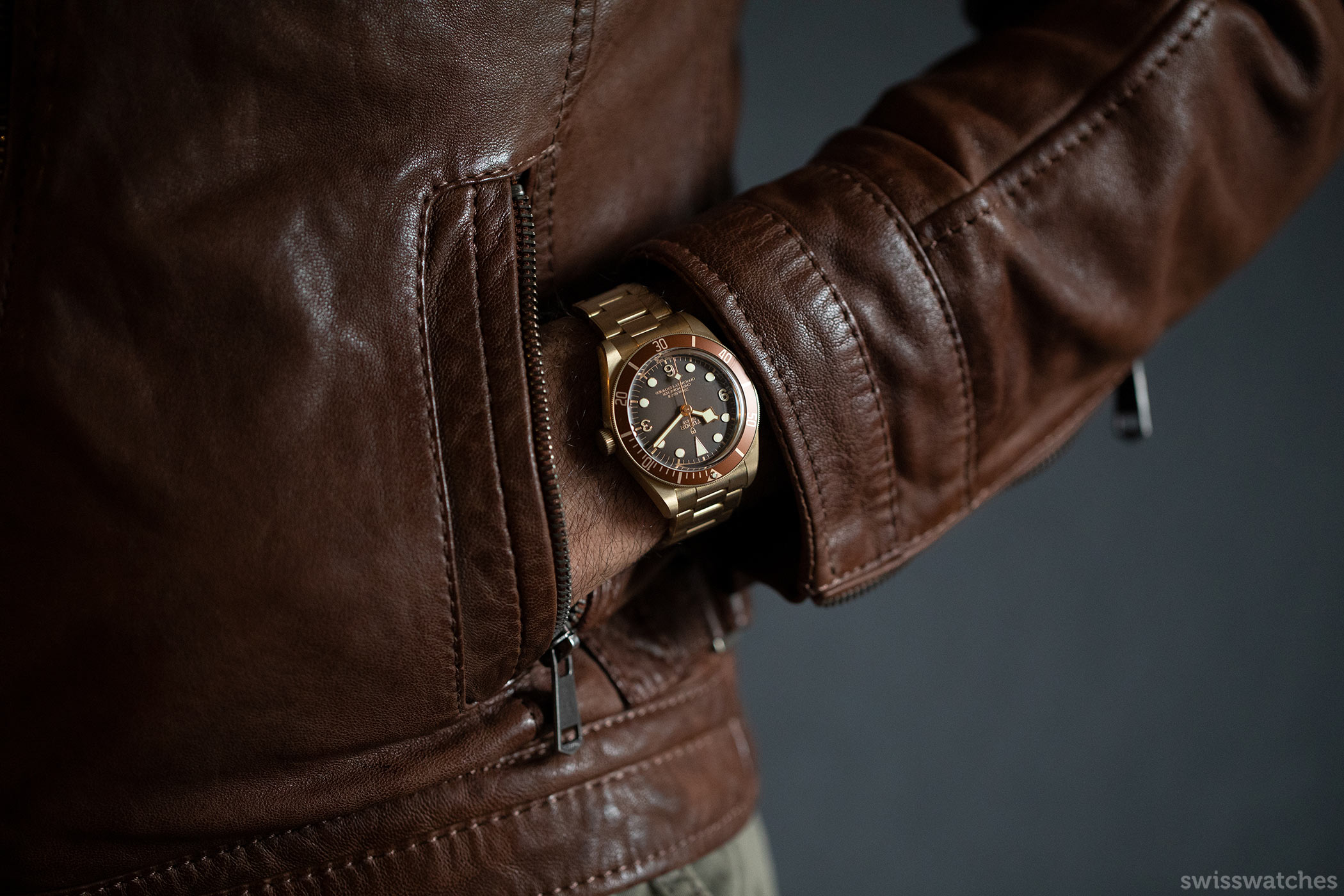 As for Black Bay 58: this neo-vintage watch shows an appreciation for lowkey and old-school aesthetics, alongside a taste for the action that this diver's watch can provide. Then comes the plot twist: the full bronze element. This, to an extent, takes away the 'lowkey' characteristic of the Black Bay 58. It becomes a watch that sits proudly on the wrist – without being too blingy. All of these characteristics make it a timepiece for those who aren't afraid to receive a second glance, while still being typically suave and stylish. I envisage this watch working well with a toned-down pullover to match the watch's warm aesthetic, or, in summer, a casual rolled-up shirt. The brown and bronze coloured palette might seem hard to match, but both light and navy blue seem to work pretty well. A khaki or British green can definitely also look good if executed right.
---
Black Bay 58 Bronze: The Verdict
Of course, the TUDOR Black Bay 58 Bronze (Ref. M79012M-0001) is a pretty conspicuous piece as the brand's watches go. To the untrained eye, it even looks a little blingy, and a passing stranger might think that the person beside them on the train is sporting a gold watch. Yet the warm glow of the metal, alongside that incredibly well-executed yet unostentatious dial, make this an undeniably beautiful piece that deserves to be seen.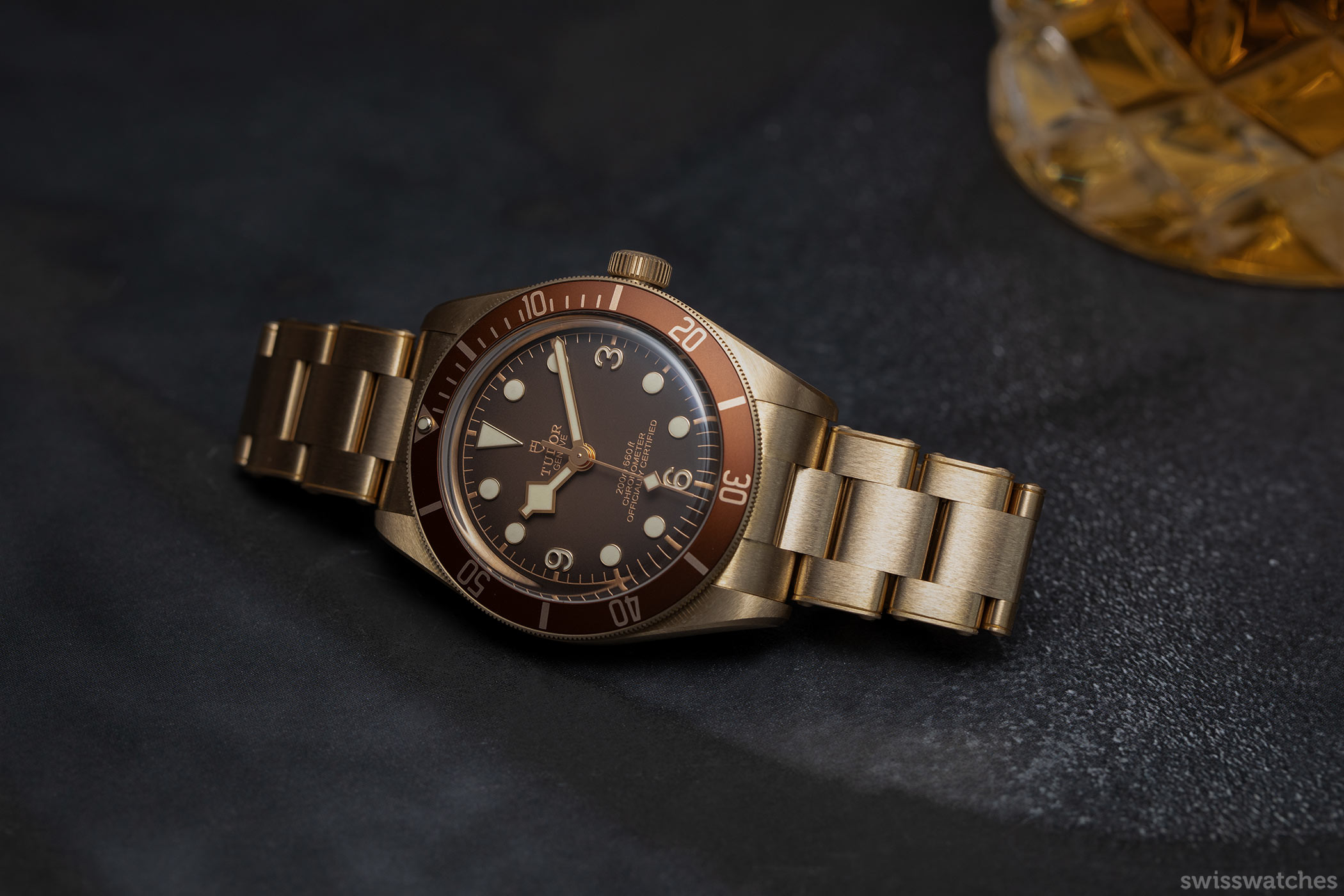 Furthermore, the use of bronze makes a lot of sense for a luxury diver's watch; it's the perfect combination of practical, attractive, and unconventional. While many TUDOR BB fans are still staunchly in the steel black-versus-blue BB58 camp, there's no doubt that this very different bronze edition brings something special to the TUDOR table.
---
---