Louis Vuitton and Geneva-based watchmaker Akrivia surprised the watch world with their recently announced collaboration that resulted in the majestic LVRR-01 Chronographe à Sonnerie. You can find a detailed report on the timepiece and the collaboration between the two brands here. In the run-up to the event, we had the opportunity to speak personally with Akrivia founder Rexhep Rexhepi about the story behind this very limited edition.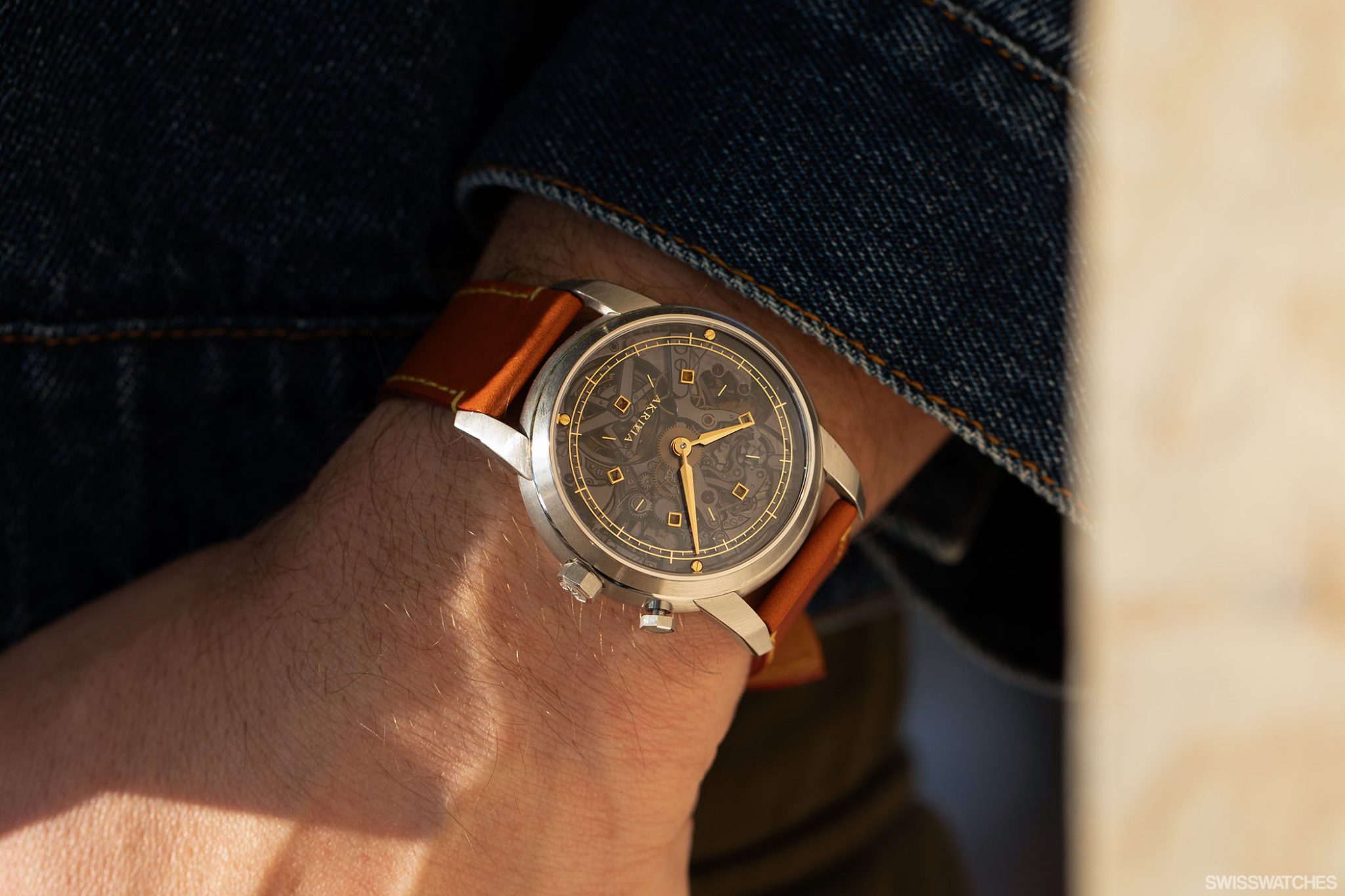 ---
None of us saw this collaboration, which was devised by yourself and Jean Arnault (Director of Marketing and Development in Watches at Louis Vuitton), coming. Who contacted who first?
---
Jean contacted me about two years ago, and it was quickly evident that we both shared a passion for the work we were doing. He came to visit us in Geneva, and we showed him everything, including all the workshops. To be frank, I was initially not very open to doing collaborations; for me, it was very important that it was with the right brand, and I wanted it to be challenging. I was really waiting for the right moment. So then, when Jean came to me with the whole story and told that he wanted to create a prize for independent watchmakers, I knew I would love to have the chance to participate. If you do win the prize, you can really have support and some money to live your adventure, as they (Louis Vuitton La Fabrique du Temps) can really help you to build something good. Jean explained to me that he wanted to support future generations of watchmakers. I think that if the prize had been launched a few years ago, it would have helped me, too. I still remember what it was like for me; things were hard for me starting out, as you may recall. I think it is very important to support young watchmakers.
Another reason for me participating – also on the jury for the LV Watch Prize – is that Jean is just a really good guy, and he's very passionate. So, for me, it was a decision made man-to-man – and also a reflection of my culture, in which it's important to put in effort. I was also aware that the great watchmakers at La Fabrique du Temps, such as Michel Navas and Enrico Barbasini, have a very good mentality. I'm quite emotional about the people I work with and have respect for. It's also funny because I even worked with them on my first watch, the AK-01 (a chronograph tourbillon), so it was nice to come back to something with the people who were behind my first watch.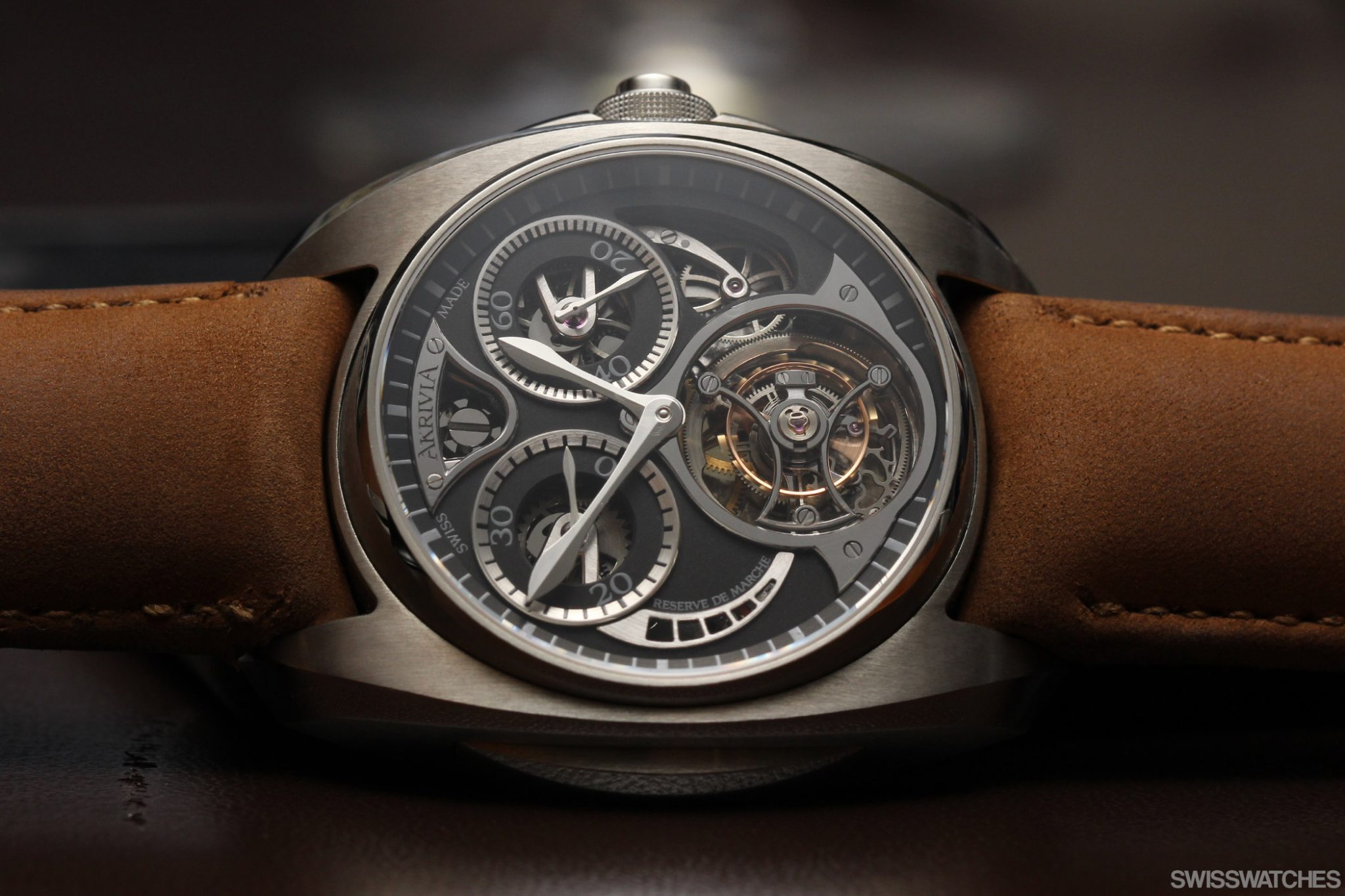 Tourbillon Chronographe Monopoussoir
It's still funny, though, because you have Atelier Akrivia, three small workshops in Old Town Geneva and you have Louis Vuitton, the biggest lifestyle brand out there. I think it's nice that they're polar opposites – and a joint venture still made sense because we share the same passion.
---
Whose idea was it to do the Chronographe à Sonnerie complication?
---
That was my idea. We wanted to do something with a chronograph, but I realised we can't just come in with a chronograph because we've done it before, so we needed something different that offered a little more. Then I had this sonnerie idea, as I've wanted to create it for years.
I also proposed having the two dials. I thought that the watch was very interesting because at first glance, you see two hands; pretty simple. You see the sapphire crystal; quite discreet. Then, as you look closer and see the movement, you're seeing that it's a complex watch. Likewise, it looks like it simply provides the time until you look closer, turn it over, see the chronograph, and realise this watch is really an instrument. I decided it was actually much more interesting to not make the front dial too busy, and to just put the chronograph on the back ready to be used whenever you need. When it's in use, you most likely have it in your hand, like a pocket watch.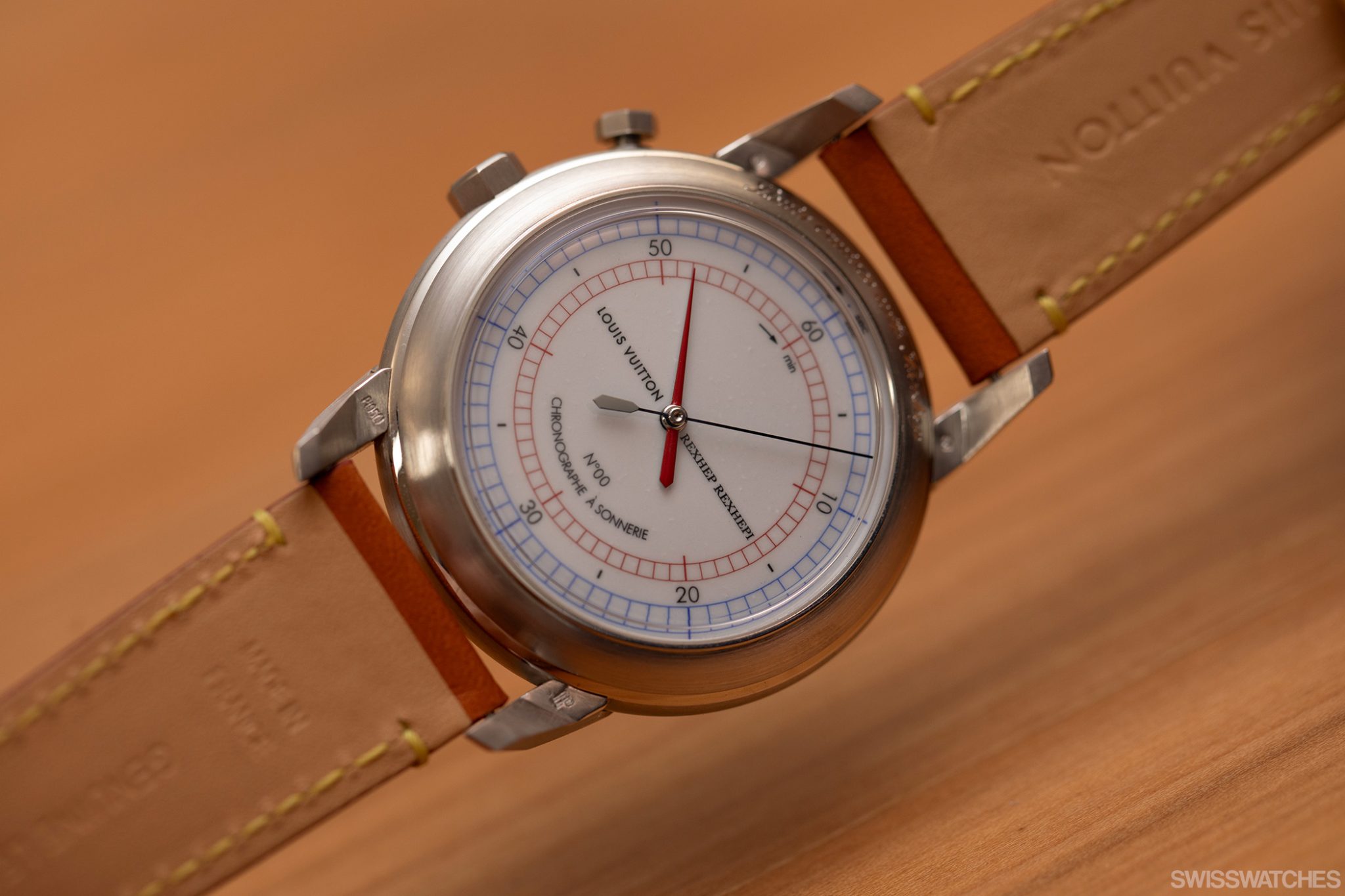 ---
It's a great idea to combine traditional and modern watch complications together.
---
I believe the mechanism inside this watch is really something totally different. I hope people will understand that normally when you use a chronograph, you're using a lot of energy from the movement. What I like here is that, with the addition of a sonnerie, it would normally be quite complex to make it chime each minute. So this time, on this movement, we added another wheel train with the second barrel. When you launch the chronograph, you activate this movement, and it will help the central gear through the cam of the second chronograph counter. We also had to develop a mechanism quite similar to an escapement, so that the chime can be activated each minute.
The movement was done completely in-house, as was the design and the development, finishing, and even the case. A lot of the components are likewise done in-house, but a few components are still sourced outside. But it is absolutely the work of our company, and the movement is also equal to our other movements in terms of finishing. Meanwhile, La Fabrique du Temps participated to do the dials, enamel…it's not about just doing a watch for the short term; the watch is really a long-term entity. For me, it was really important that this be the first collaboration; I was quite lucky that Jean proposed it to me. I think that this collaboration will become a part of history.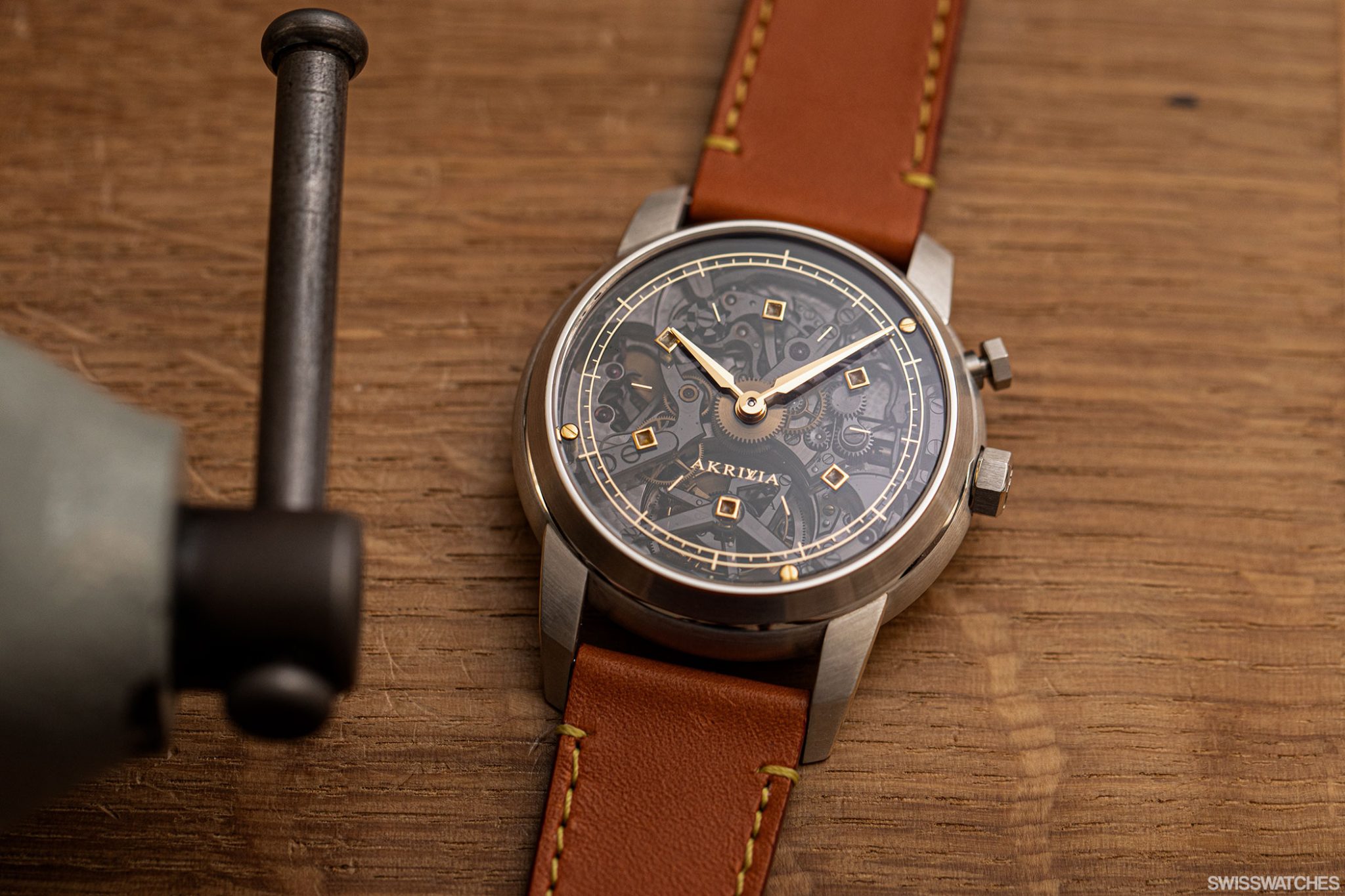 ---
And will there only be one shot at this collaboration with Louis Vuitton? And do you think the collaboration will have any impact on your own projects in the future?
---
Right, yes. We've limited it to only ten pieces. After all, this isn't a project we embarked upon for money; it was more about Jean explaining his vision, being a good person, and us shaking hands and creating something together. For both Louis Vuitton and for Atelier Akrivia, this was not about money, because when you're doing this kind of complication and you're doing only ten pieces, it doesn't make any sense.
We are currently trying to patent the movement – that's very important. That way, we can keep it in mind. But no, I will not make any more of these chronograph tourbillon pieces. Sorry. It doesn't make sense for me. I think that, if you look at the previous products we have been working on, we're not like that; we are always doing new movements for new watches. Again, I'm young and I have to challenge myself. If you don't challenge yourself at this point in life, I think you can become a little lazy down the line. But as you put it, this collaboration was really just one shot.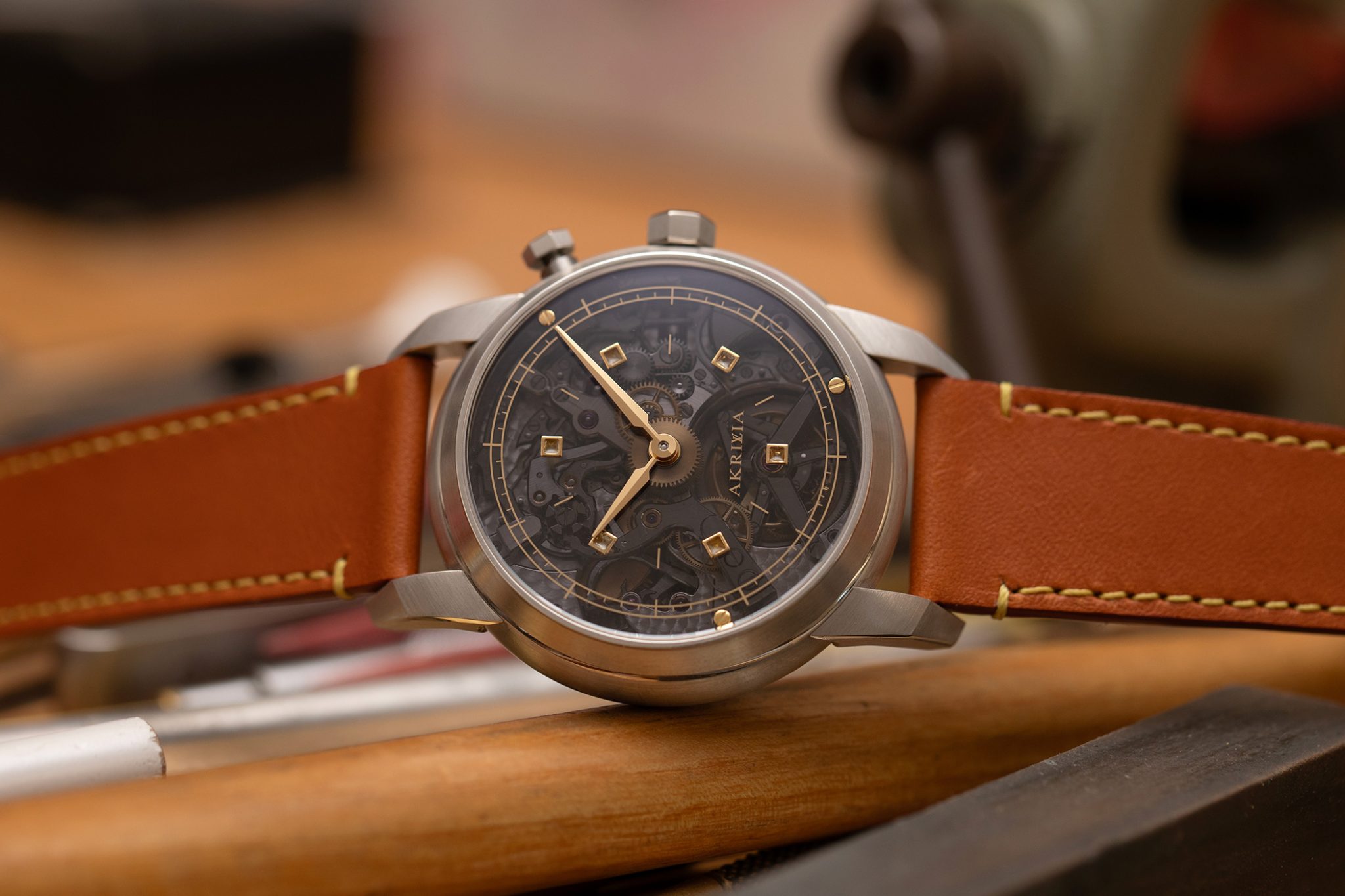 ---
So, if Louis Vuitton came back to you, say in five years, you wouldn't do it?
---
I don't think so, because it doesn't make sense. I don't like doing things for commercial purposes. I never like to take a decision purely for the money. You know, this is really important. Frankly, the time we spent doing this project, we could easily have made a few more watches.
Of course, you never know, and Louis Vuitton could come back to us at some point, but quite honestly, this is not my desire. I have other watchmaker friends who have also asked me to do a collaboration. But I say no, because I found that it was not the right moment, plus these things take a lot of time and you have to put in a lot of effort. It's not about just changing the dial or something like that; we want to create something different. But I don't think I will do any more collaborations.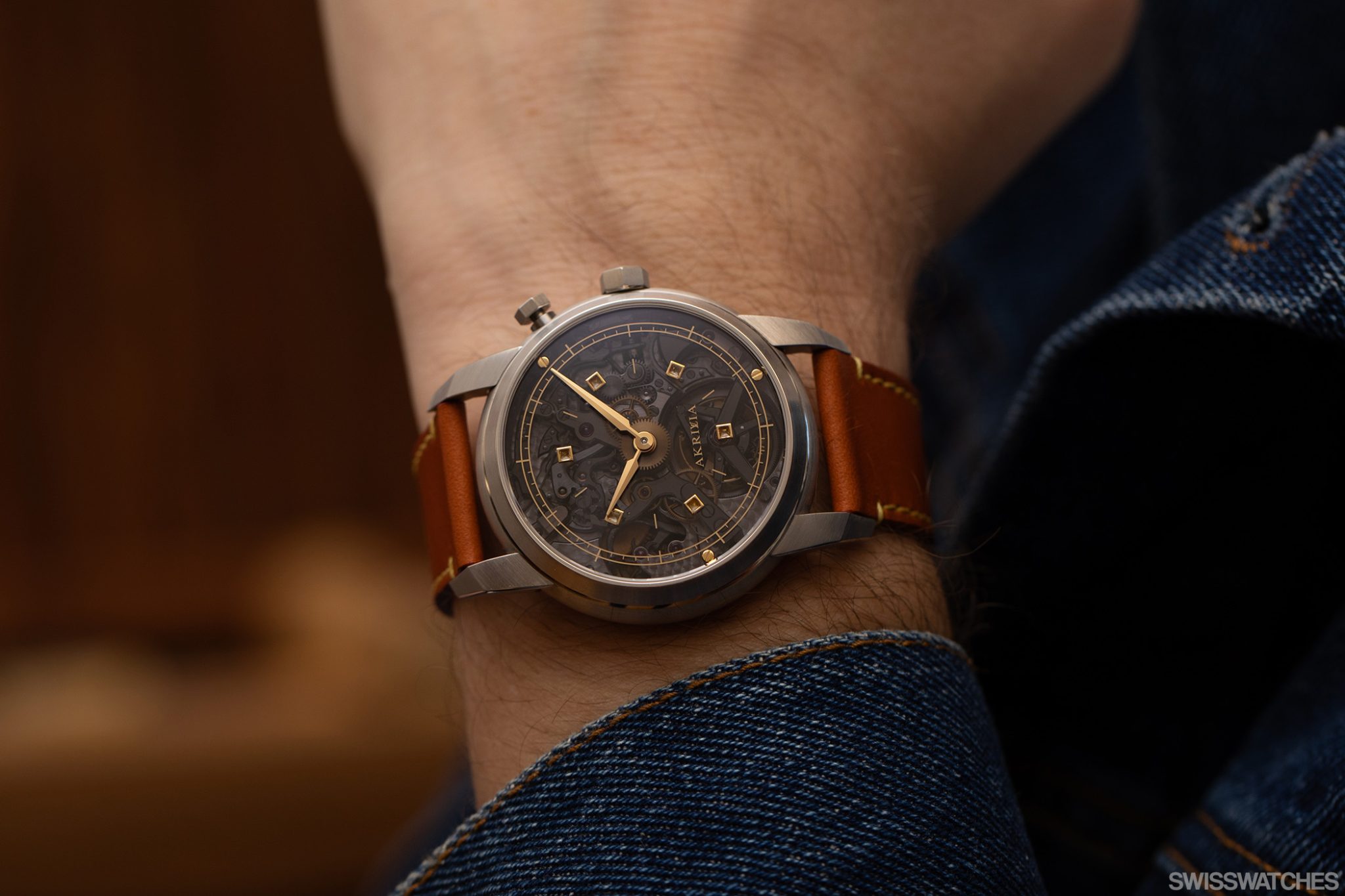 ---
Let's quickly talk about the Only Watch Chronomètre Antimagnétique, which I think will become a part of your main collection.
---
Yes, I think it will be next year. But it was a long process making it, and I made a lot of mistakes, for example with timing. I don't want to push myself with this, but yes, once it is ready and I am happy with everything, I will launch it. But there's not yet an exact time, nor have I strictly planned numbers in terms of production. To be honest, if I feel like it's getting boring, I stop. This approach also stops collectors and friends from becoming unhappy with the numbers I've gone for.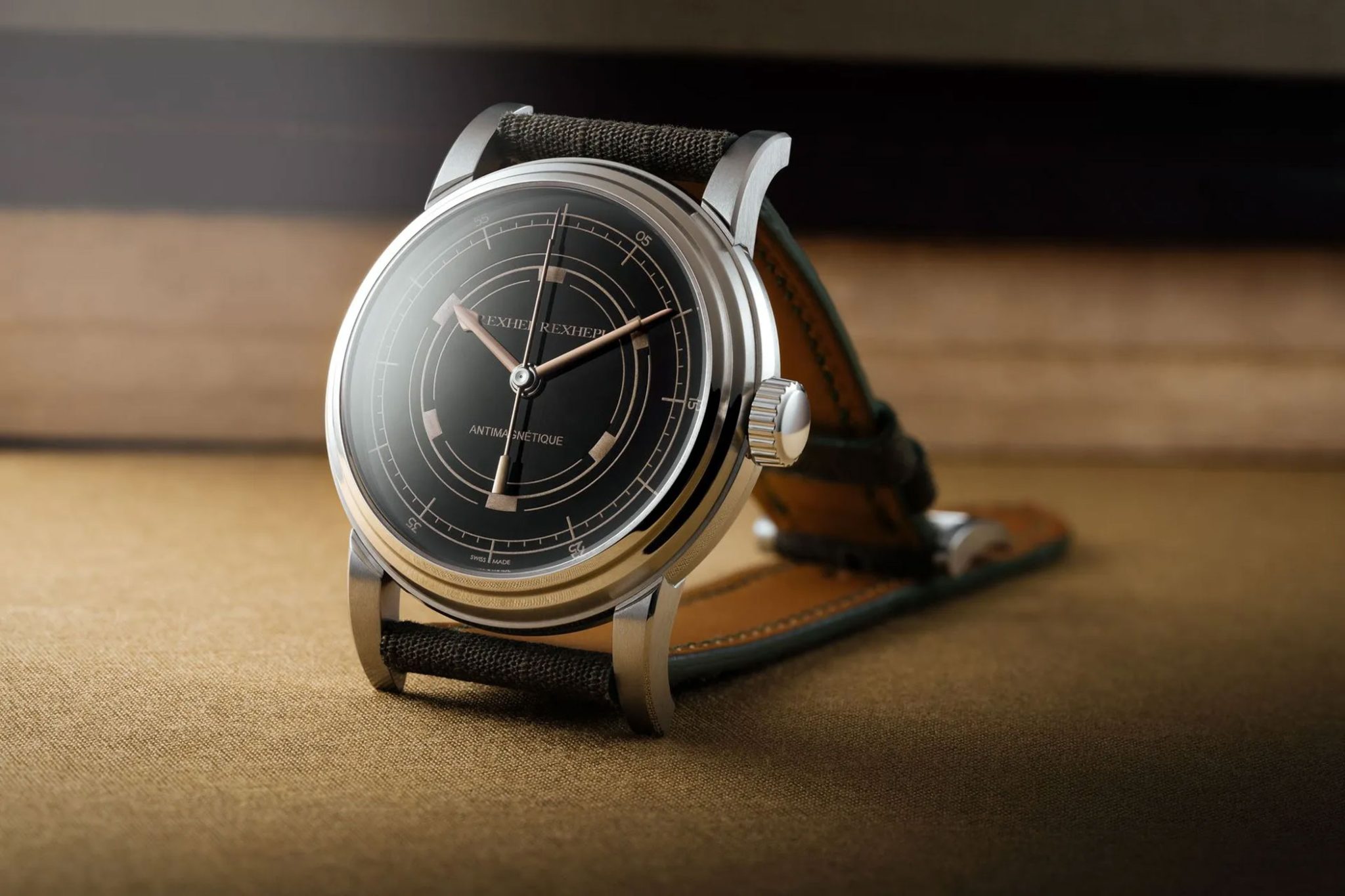 Chronomètre Antimagnétique Only Watch 2023
---
With this level of flexibility, how can you possibly afford to develop a completely new movement and make, say, only 50 pieces out of it?
---
Take the RRCC (Chronometre Contemporain REXHEP REXHEPI). I started with its development in 2019, and launched the prototype in 2021. Only now are we delivering the watches. So yes, things take time. But, you know, I realised one thing. If you look at all the watchmakers who are doing about ten watches a year or something like that, you know what? It may be that they are not developing the movement. Or, they are developing one movement and keeping it for numerous years, and just working off only this movement base.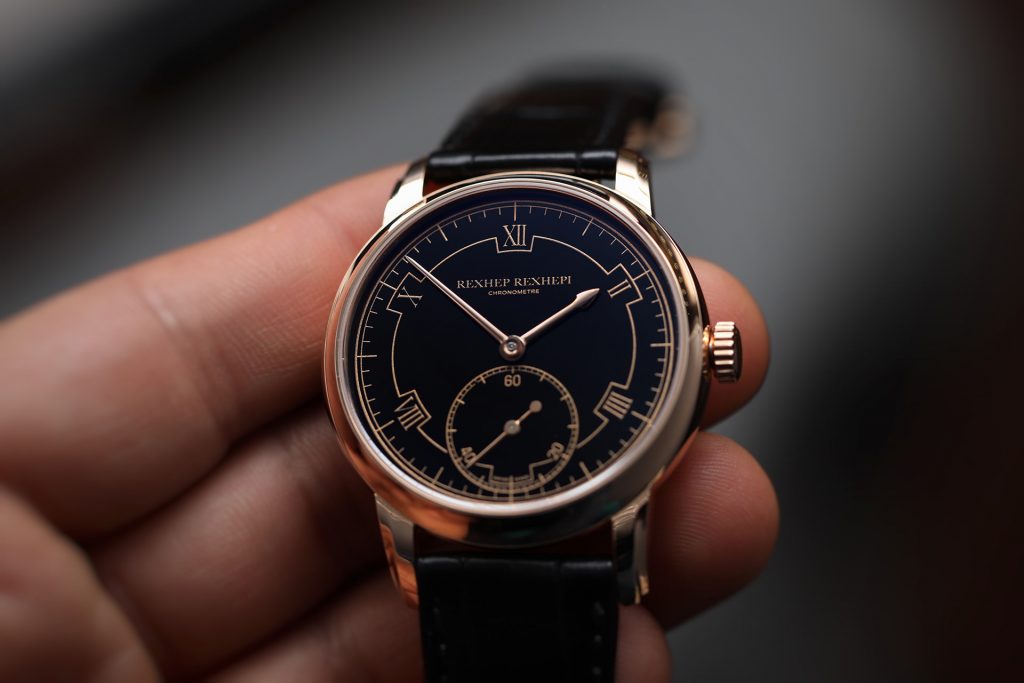 Chronomètre Contemporain
People have to understand that we are quite crazy, because we develop movements to challenge ourselves. We want to go forward. There's always a new movement: the RRCC II is totally different from the first RRCC. It's a totally different case. It's a totally different movement. If you look closely, even if pieces are in the same collection, I promise you they are totally new. Why? Because if you want to do better, you have really to develop. We don't want to just add a mechanism to another movement, so we build a new one totally from scratch. Two watches might look the same but have completely different movements. But you know what? I'm not doing this for money. I'm doing this for the legacy. I was frustrated for many years, but people need to understand that this way, I get to live out my passion. I hope people learn to understand this more in the future. I don't want to be compared with anybody else, even though I respect them. We develop everything here – because for me, if you do not truly develop anything, you cannot be remembered.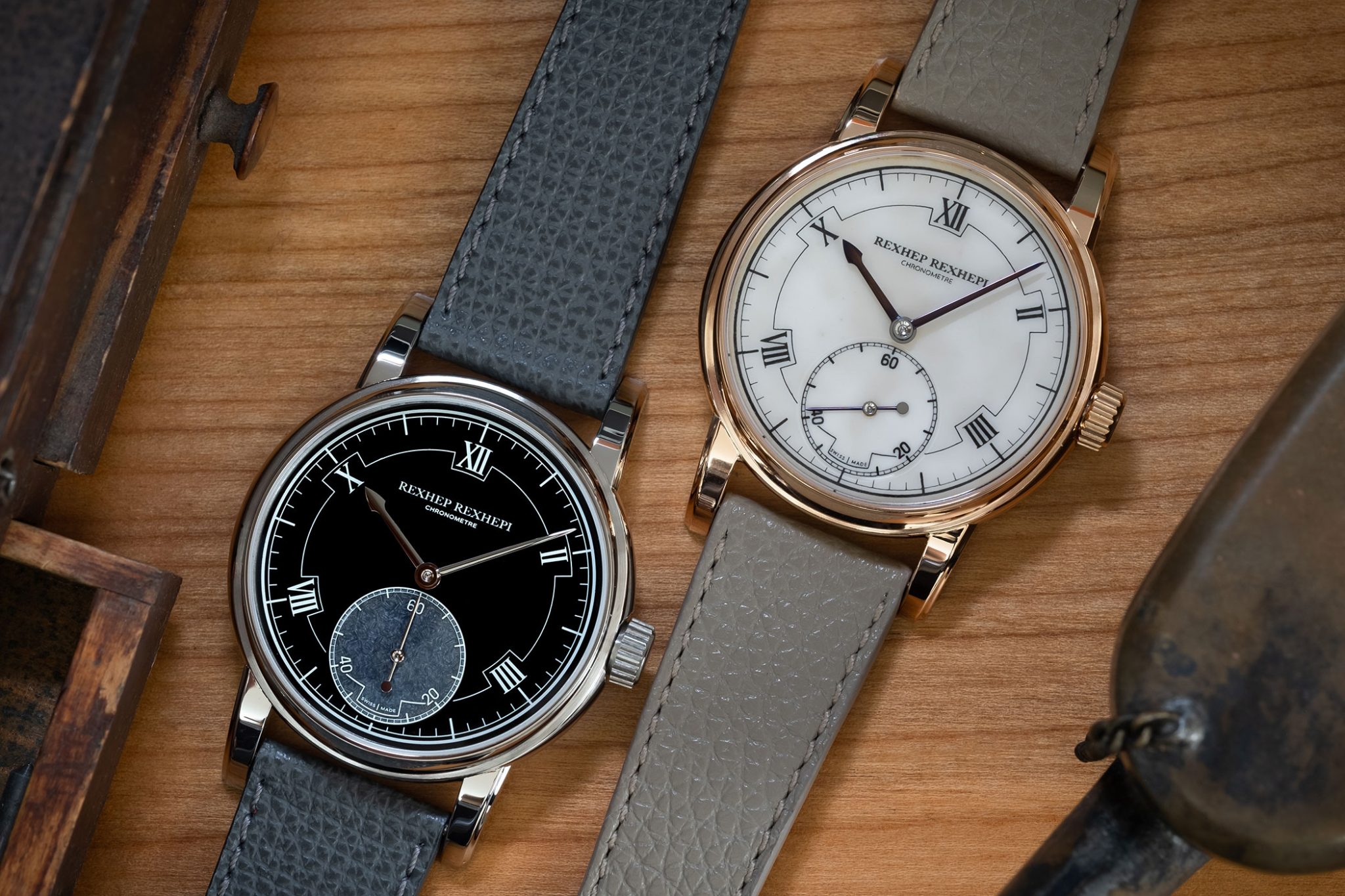 Chronomètre Contemporain II
---