Trends shape the appearance of our society. Whereas recently big case design still dominated the watch landscape – for men as well as for women – the industry now goes back to smaller watch cases. The old shapes do not become superfluous however, because as we all know taste differs and overhauled trends always return. Panerai is very much in trend and with their new Luminor Due collection introduces the smallest ever at Panerai produced case design, with a diameter of only 38 millimeters.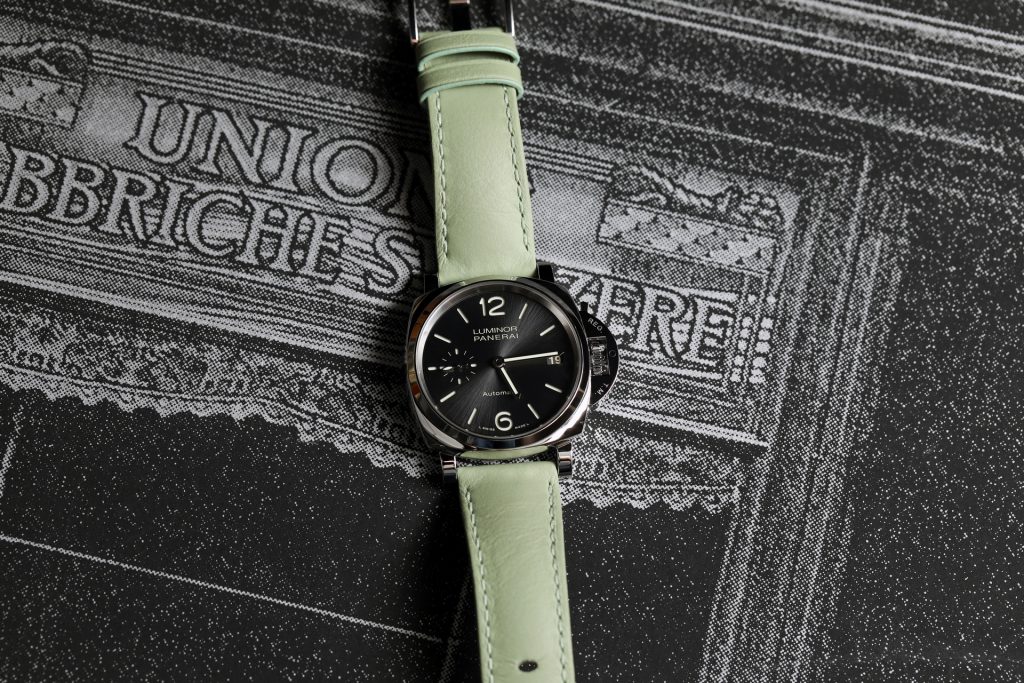 New colours – the Luminor Due 3 Days Automatic Acciaio 38mm in mint-green
It might not seem so small, but the brand with Italian roots has once become famous for their big watches. You will almost solely find watches with 44-, 45- or even 47-mm case diameter in all Panerai collections. In 2016 Panerai for the first time introduced the Luminor due line with a 42mm case – at that time the smallest watch at Panerai. And with 10,5 mm height also the thinnest. Now there are six new Luminor Due 3 Days Automatic models available between 38 and 42 millimetres in diameter, and with a height of 11,2 mm. The historical Luminor design has been reworked and the focus is especially put on the new leather wristbands in different colours.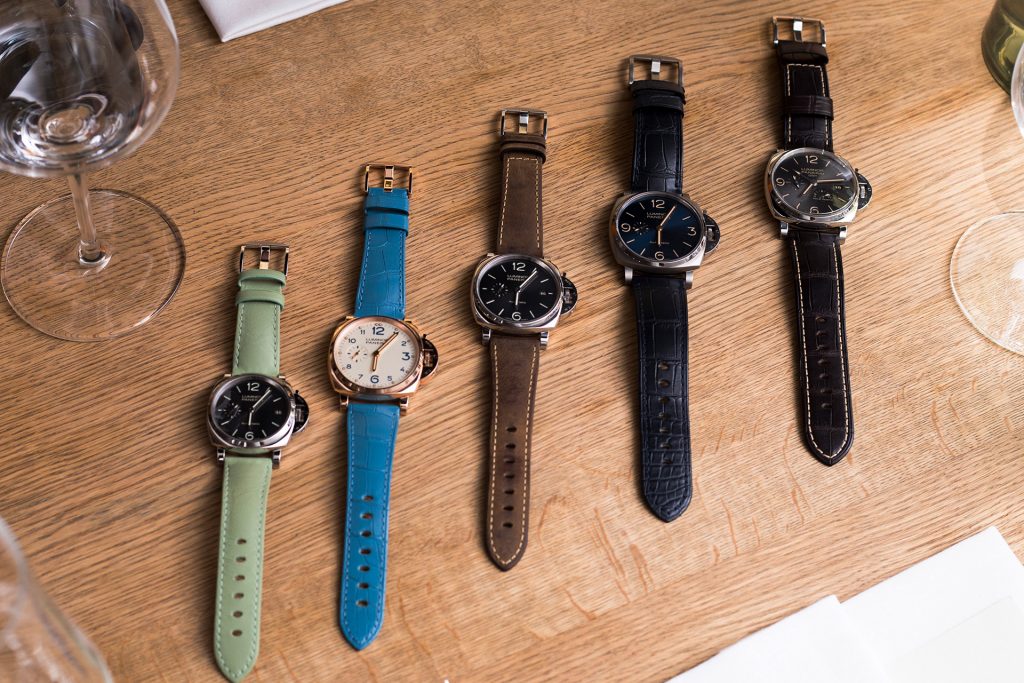 New colours complete the classical dark collection
Besides the classical anthracite and brown straps Panerai has adopted some new ones in mint-green and sky-blue to the new Luminor Due collection, equipped with ivory dials and golden (5NPt-redgold) cases, which shine intense due to its high copper content. Hence Panerai gets access to a target group with different sizes in wrist, who in the past where not averse to the big watches but now have one more reason to arouse its interest for Panerai watches. It also offers more options to wear Panerai watches for different occasions.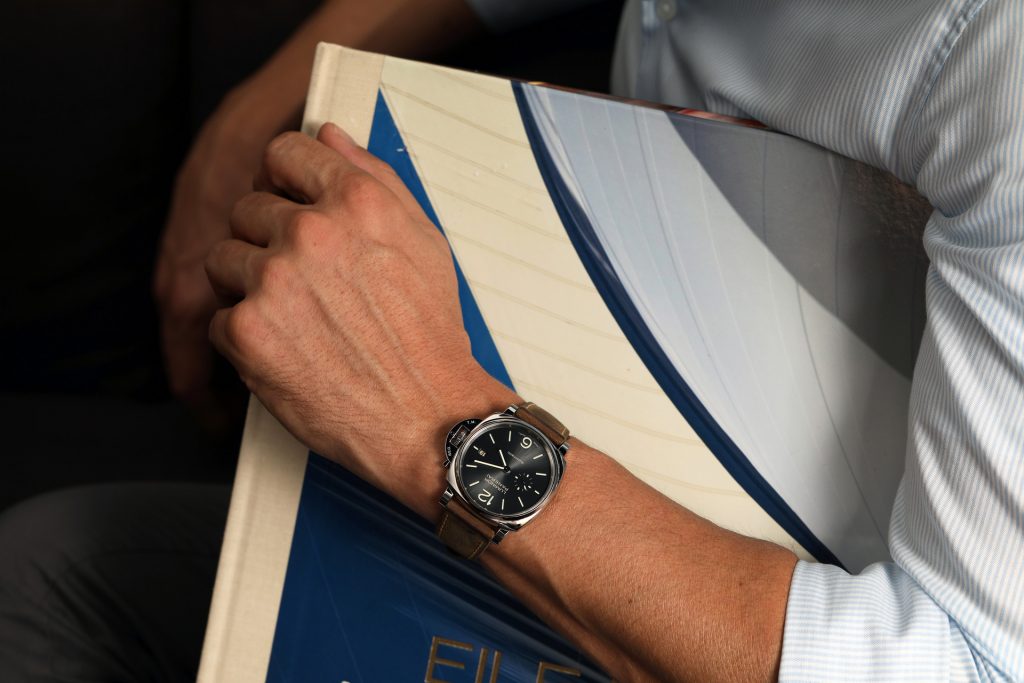 Panerai Luminor Due 3 Days Automatic Acciaio 42mm
From the outside Panerai stays true to its principles. The dials with soleil finish have the classical Panerai design with large luminous hour markers and figures. Also the classical bridge derives with lever for crown protection that was patented by Panerai in 1956 stays true to the Luminor Due collection. The manufacture calibre (OP XXXIV) was expanded by a new date indication. All watches have a power reserve of 3 days, what has become a minimum standard at Panerai.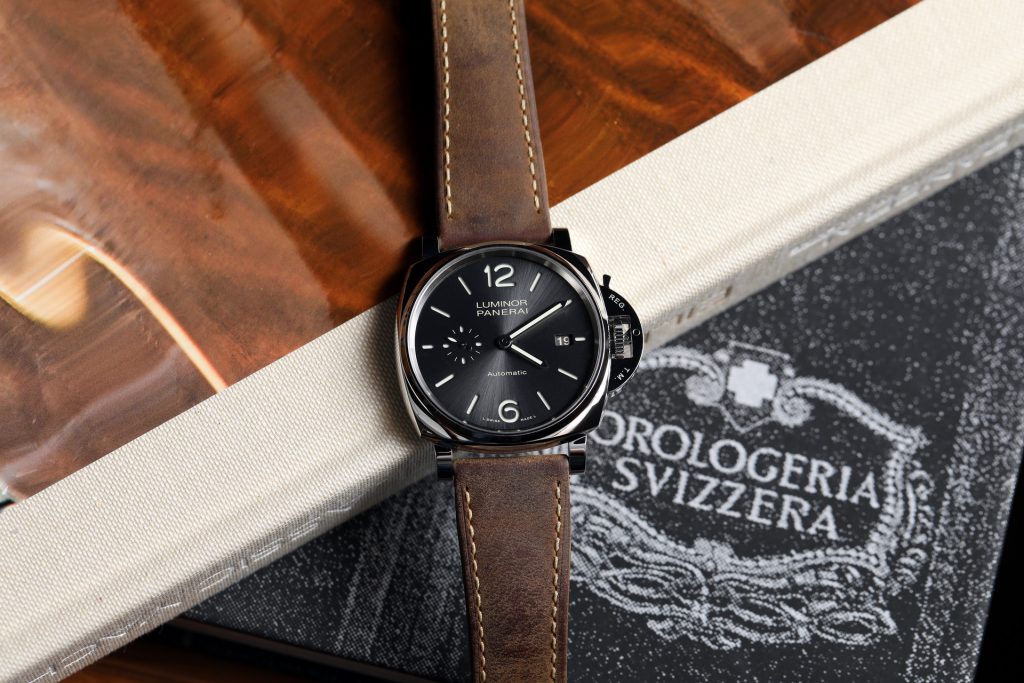 Panerai Luminor Due 3 Days Automatic Acciaio 42mm
For the purists Panerai also introduced two new Luminor Due models with 45 mm case diameter. The Luminor Due 3 Days Automatic Acciaio 45mm (PAM00943) and the Luminor Due 3 Days GMT Power Reserve Automatic Acciaio 45mm (PAM00944). The 2016 introduced automatic calibre P.4000 has been upgraded by a date indication (now calibre P.4001), and also by a second time zone (now calibre P.4002).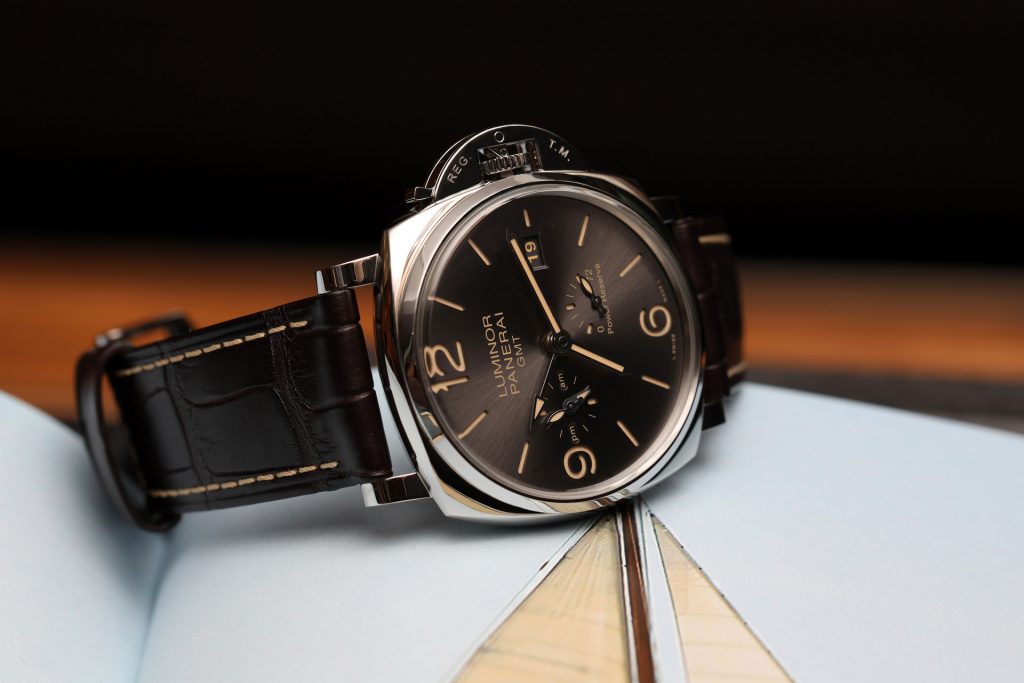 The new calibre P.4002 comes with a second time zone
The Luminor collection was always characterized by an outstanding readability, especially in the dark. This is supported by the sandwich structure of the dial with its two superimposed discs containing the luminous beige substance. It also gives the dial a very interesting shining.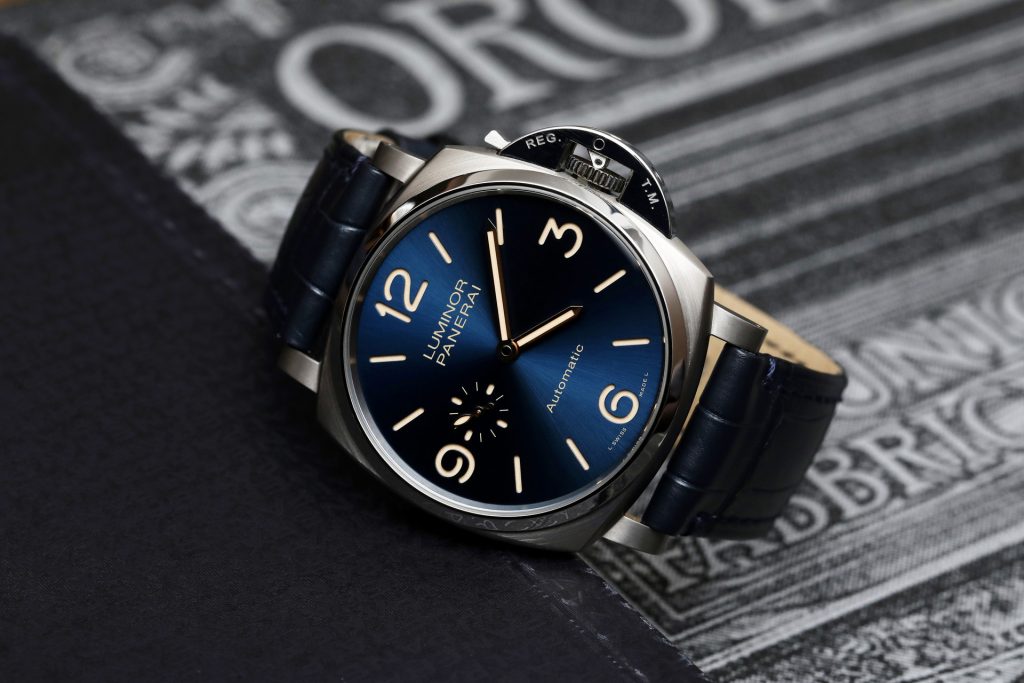 The sandwich structure of the dial gives it a beautiful shining
The movement is nicely exposed through the open sapphire case back. The micro rotor is made of Wolfram, a material that has been chosen for its high specific weight that is responsible for the respective energy. A high specific weight is significant for the effectiveness of an automatic rotor. The specific weight of Wolfram is with 19,3 grams per cubic centimeter as efficient as that of gold.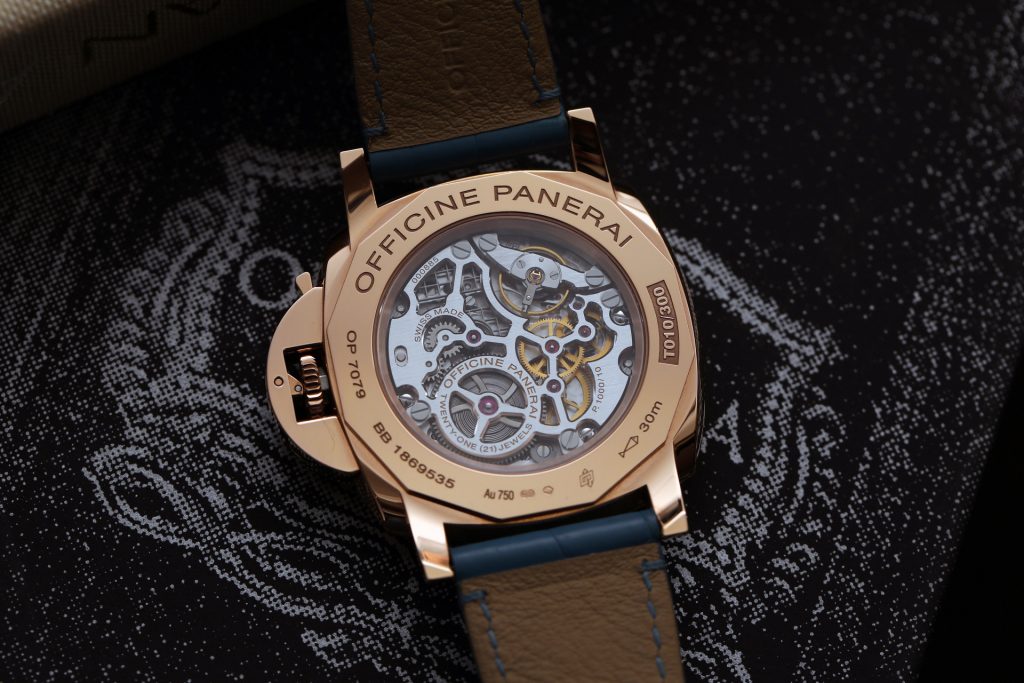 Nicely exposed through the open sapphire case back – the calibre P.1000/10
The new Luminor Due 45mm watches are available with a new brown alligator leather strap and contrasting beige seams. All straps from the smaller watches (38mm / 42mm) can be simply changed thanks to the 'Quick Release' system – also a standard in today's times.
---
---