A few weeks back we mentioned the Panerai Luminor Submersible 1950 Bronzo while introducing bronze watches at swisswatches. We now managed to get our hands on to a piece with very unique patina, which we found so thrilling that we dedicated it a little photo story.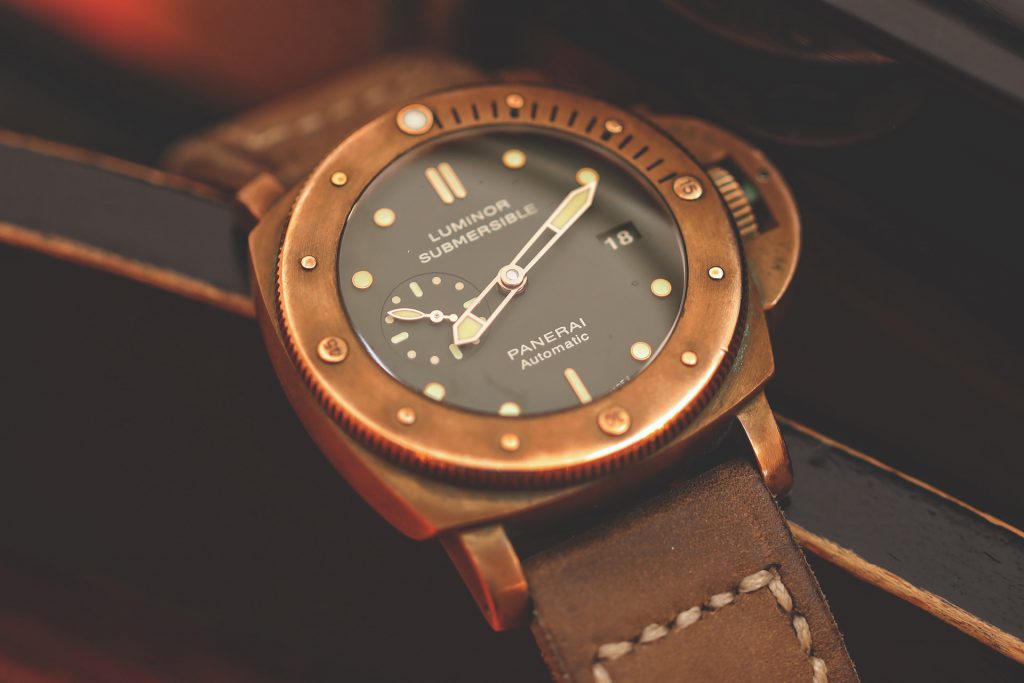 Panerai Luminor Submersible 1950 Bronzo
The owner bought the Panerai Bronzo PAM 382 in 2011 just after it was launched in Geneva during SIHH watch fair. Ever since then he wore it constantly during his annual beach holidays. So the watch was faced with a lot of salt water and (sun-) heat. Two factors that have some decisive impact on the patina of bronze material. The result was that the watch very soon developed a green-shining discoloration just like you can sometimes spot it on old oxidised bells or cannons.
This process was to be expected but according to the owner it happened much faster then with similar bronze watches he owns. The reason might be the bronze that Panerai used for it's Luminor Submersible 1950 Bronzo: 'CuSn8' bronze which is a special alloy of copper and pure tin. On the one hand very resistant against corrosion but on the other hand predestined for a unique patina.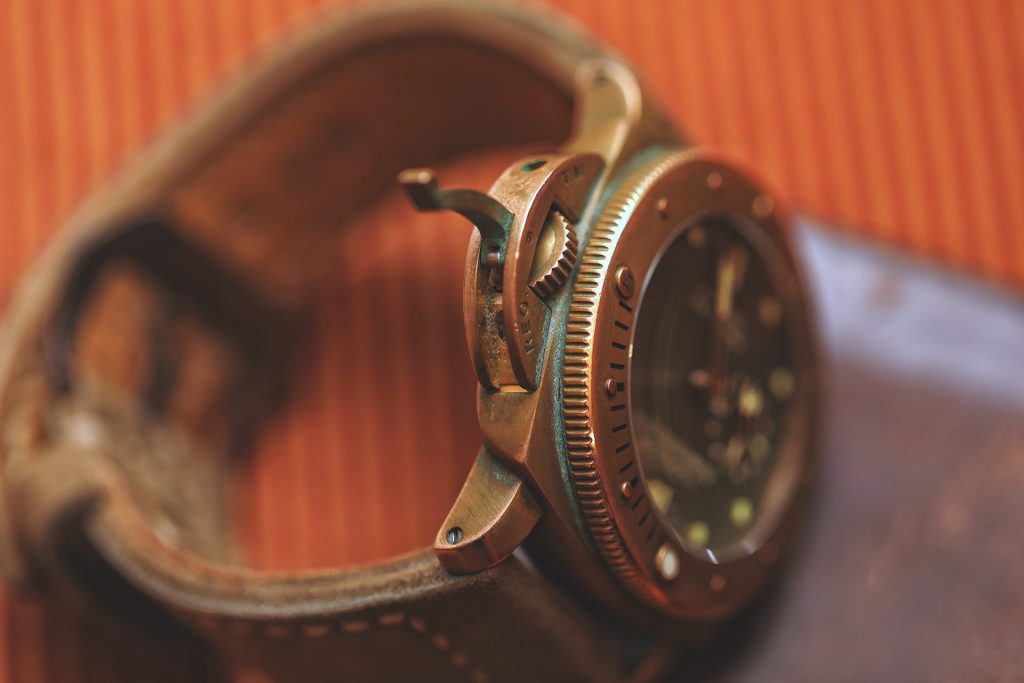 The heavy corrosion is clearly visible
The growing discoloration harmonizes perfectly with the dark green dial, which in 2011 was a complete new colour in the Panerai history. For a brand that's DNA is rooted in the world of sea and diving this vintage timepiece is the perfect proof for ultimate passion in watchmaking. Many thanks to it's owner for this great experience!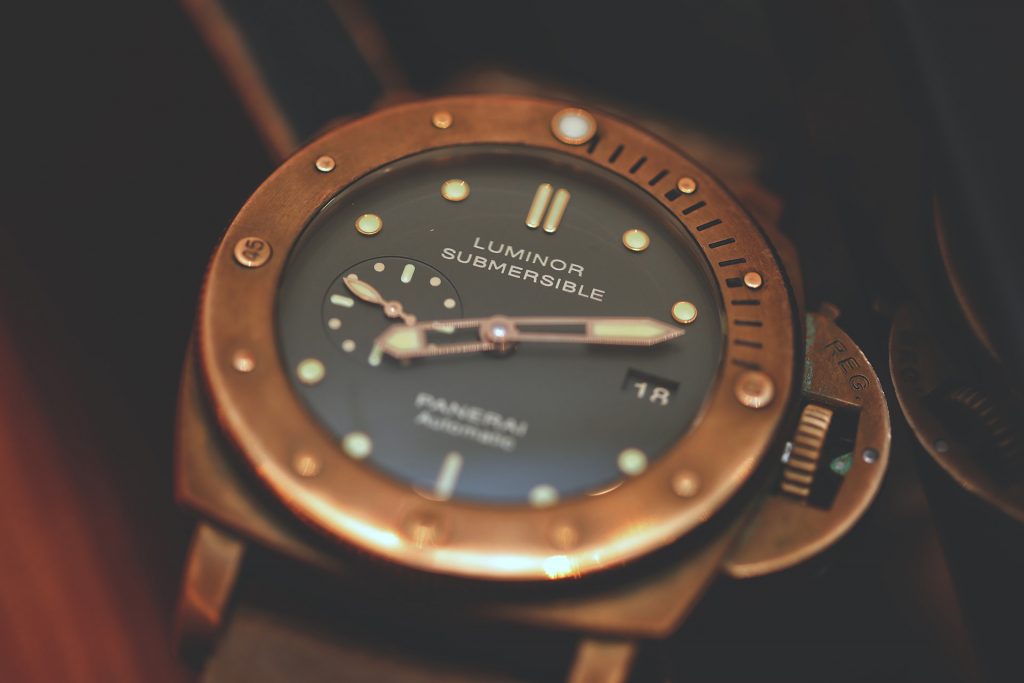 The dark green dial was first introduced by Panerai in 2011 (left)
Launched in 2011 and limited to 1.000 pieces (middle)
Panerai Luminor Submersible: developed in 1950 for Egyptian Navy commandos (right)
By the way, this 2011 limited edition (1.000 pieces) was a newly developed remake of the 1950 watch that was developed for Egyptian Navy commandos. It would be even more interesting how one of these watches look today!
---
---