While the production of mechanical watches is certainly a challenge in itself, the same can also be said for the timepieces' after-sales servicing down the line. After all, although a manufacturer is responsible for quality during production, it is often difficult to control who tampers with a watch in need of repair or maintenance later on. This is why, ever since the beginning, Rolex has relied on a worldwide network of watchmaker workshops, where all watches can be serviced according to Rolex standards. The Rolex World Service is therefore a particularly exciting topic for owners of a timepiece from the Geneva-based brand. Prepare yourself for the facts and figures on everything from Rolex's services and service costs to service intervals and service warranty.
Rolex Service: Only by Rolex watchmakers
A worldwide network
For Rolex founder Hans Wilsdorf, not only was consistent quality a top priority in the production of his timepieces, but also the service and maintenance throughout the watches' lives. In practice, however, this was not easy to achieve. After all, anyone who wanted to have their watch serviced usually had to take it to a jeweller, who would then send the watch to the brand or an official retailer. This is not only a logistical challenge, but time-consuming. Moreover, it was not uncommon for the jeweller to actually try his hand at servicing the watch by himself.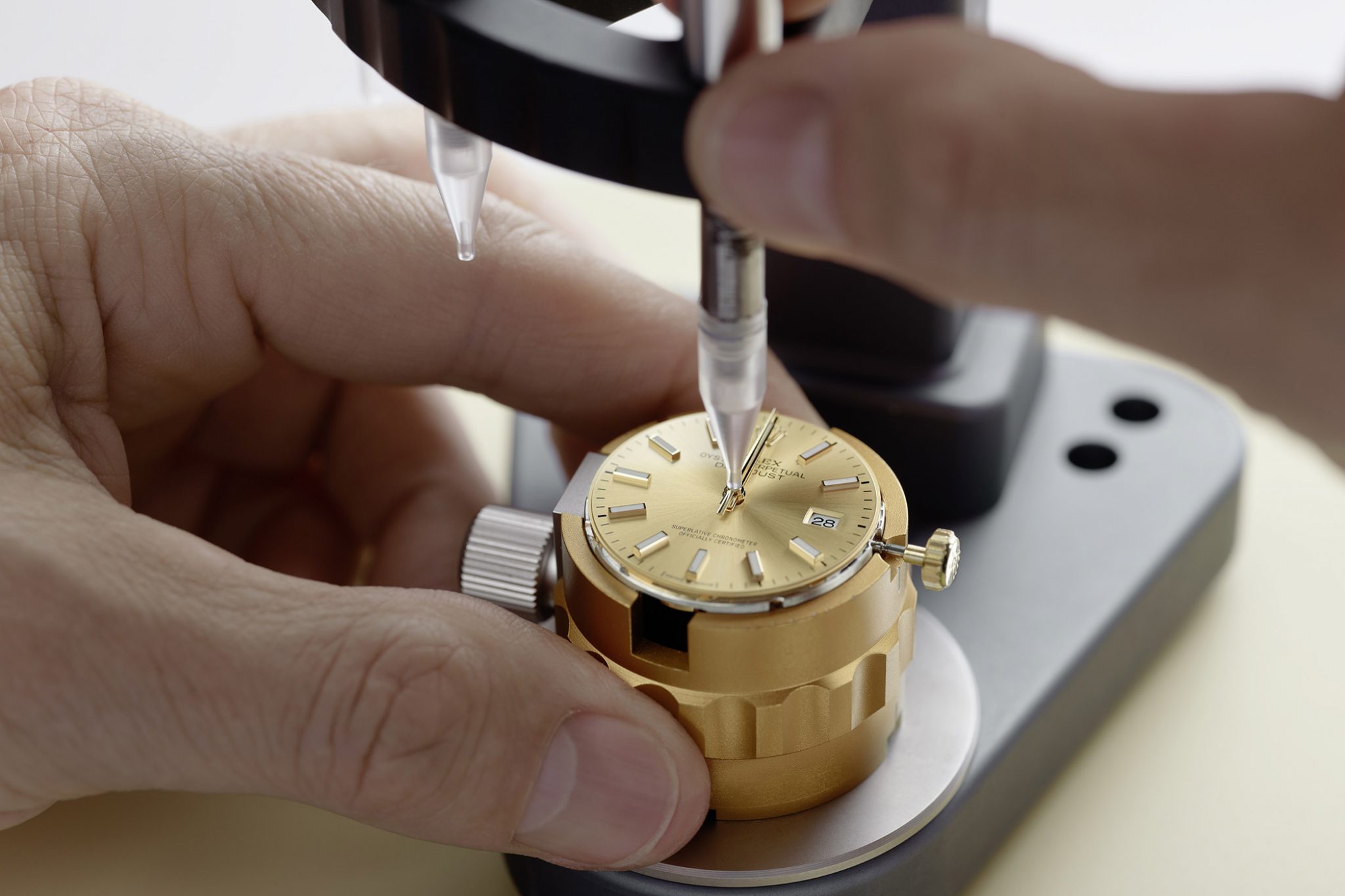 For this reason, Wilsdorf promptly decided to build up a worldwide network of watchmaker workshops in as many countries as possible. In the meantime, all Rolex wristwatches worldwide could be handed into the approximate 900 after-sales service workshops of official Rolex retailers, or their regional branches. They were then serviced directly onsite by specially trained watchmakers. Today, only these watchmakers are permitted to perform after-sales service work on a Rolex.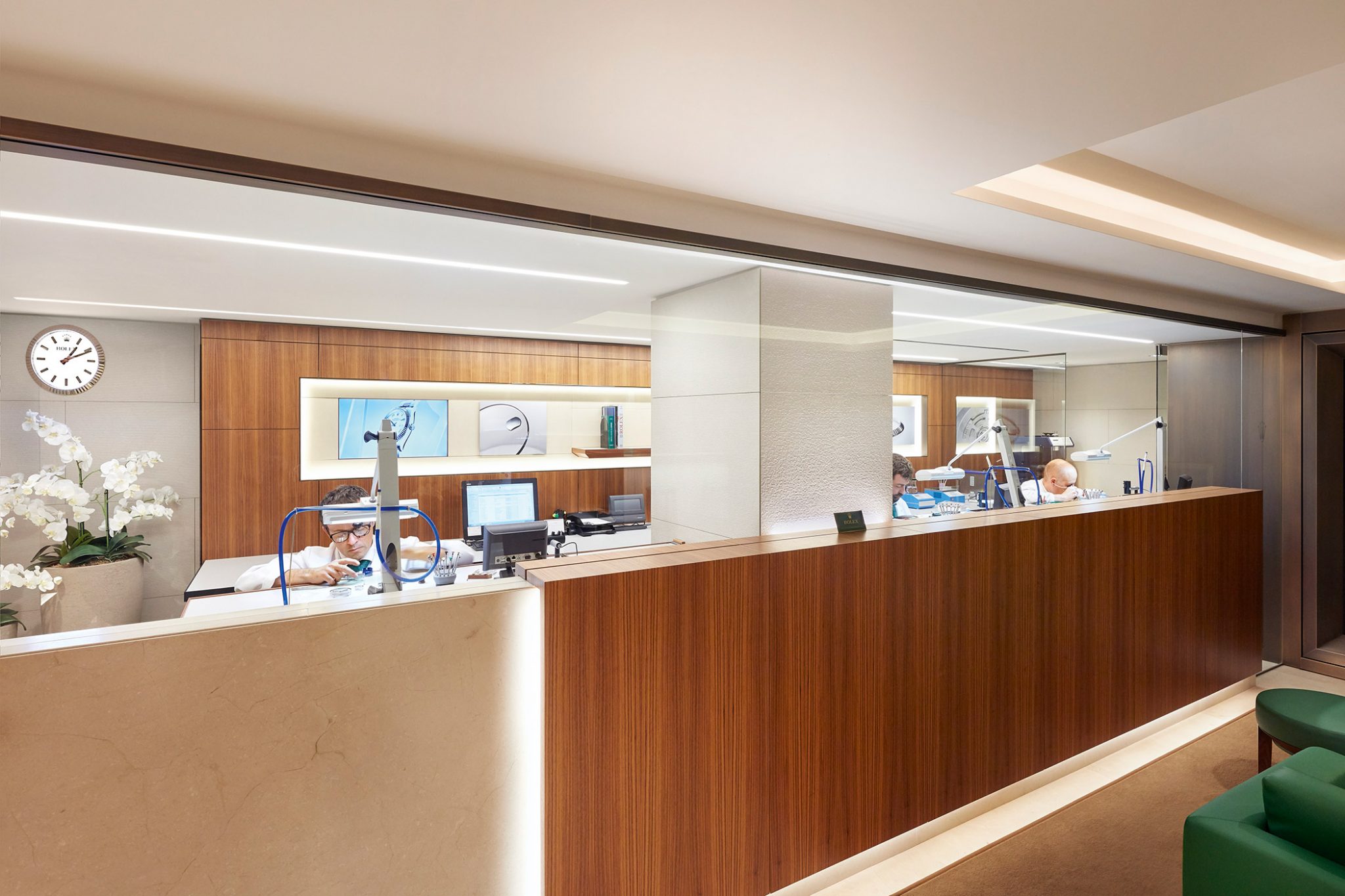 Rolex Training Centre
Back in 2018, to cope with the thirst for knowledge from the huge number of junior watchmakers, Rolex launched a dedicated training centre in Geneva. All watchmakers from workshops worldwide can now receive special training here. The so-called Rolex Watchmaker Training includes a year and a half of training, after which the watchmaker is able to perform a complete service on most Oyster movements. During the training, but also through ongoing training, the latest techniques and development of the products are constantly refreshed. This way, Rolex can be sure that all maintenance work in all service centers worldwide is at the same level.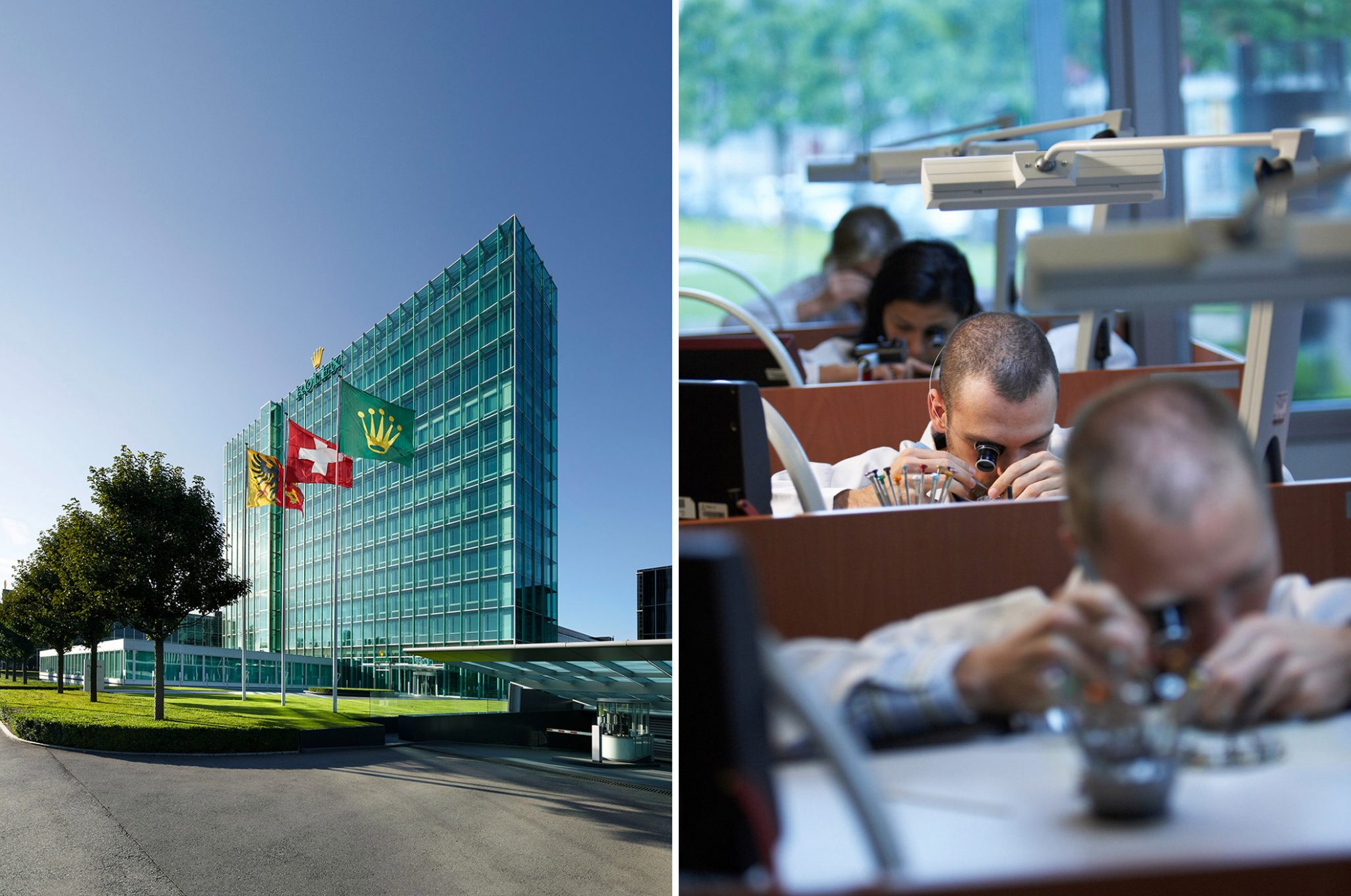 However, not all junior watchmakers necessarily have to be trained at the training centre in Geneva; Rolex also has a network of watchmaking schools in various countries where apprentices can be trained specifically for the service centers.
Rolex Full Servicing
Rolex Service Intervals
As with a car inspection, there is no exact fixed time for watches in terms of when they must be serviced. Service ultimately depends on how often the watch is used. As a general rule, all mechanical wristwatches should be serviced about every five years. Rolex, however, recommends service every ten years. Fragile components are re-oiled, cases are polished, seals are replaced, and bracelets are brushed up. It is advisable to have your Rolex watch completely serviced every now and then – at the very latest, after ten years.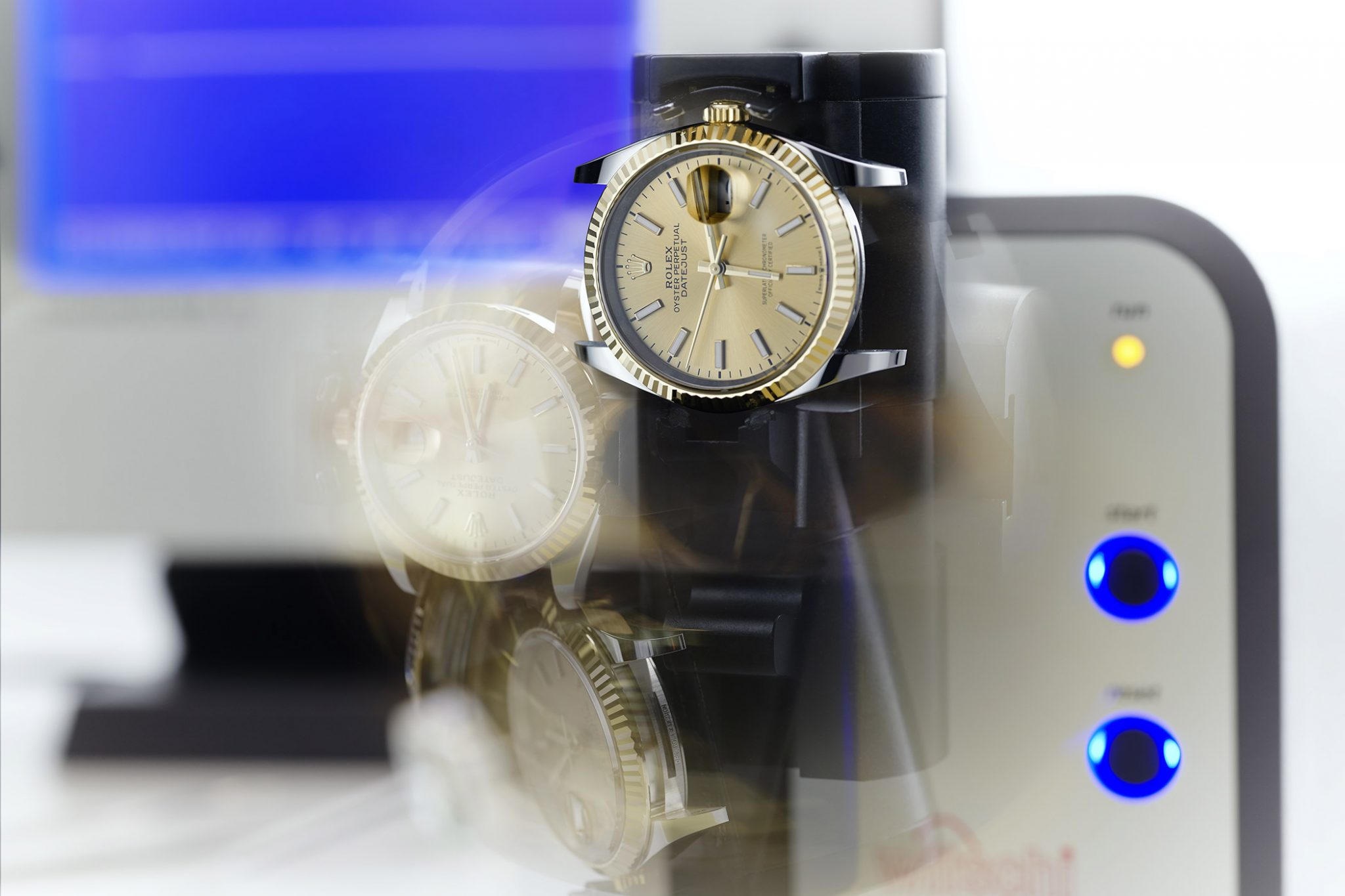 The steps of servicing
Anyone who has found a specialist dealer or Rolex branch in their city or immediate vicinity will first have their watch thoroughly inspected by a Rolex watchmaker. The watchmaker then comes up with a corresponding cost estimate. Only after approval of the cost does the maintenance service takes place.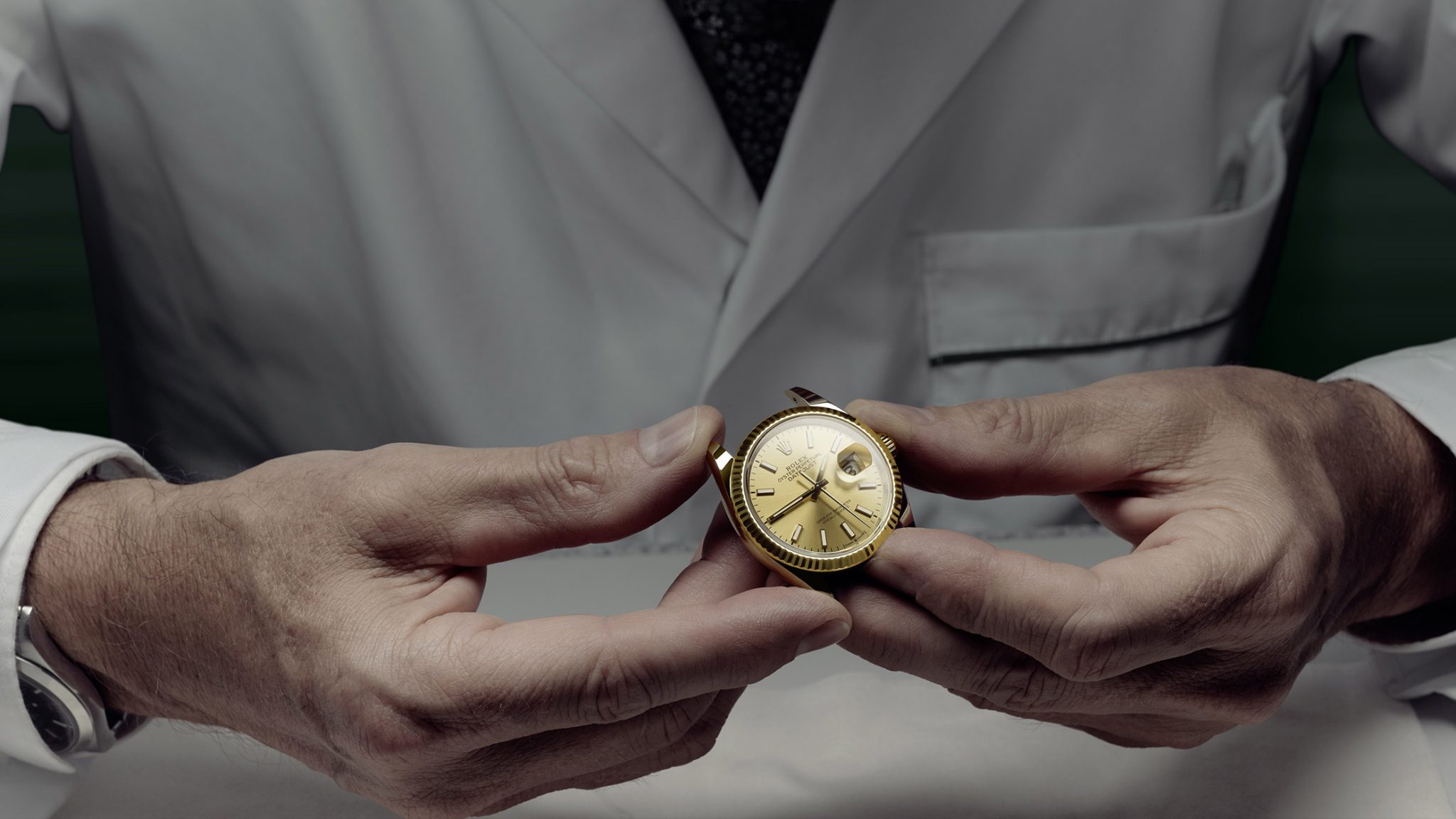 Firstly, the case is separated from the bracelet and the movement is removed. The dial and hands are also then removed, and the movement disassembled into its individual parts. All components are then cleaned in an ultrasonic bath, then dried. Any parts that no longer meet Rolex's requirements are replaced. Furthermore, Rolex guarantees the availability of parts for each wristwatch for at least 35 years after their removal from the catalogue. Even components that are no longer available after this time can be reproduced by Rolex.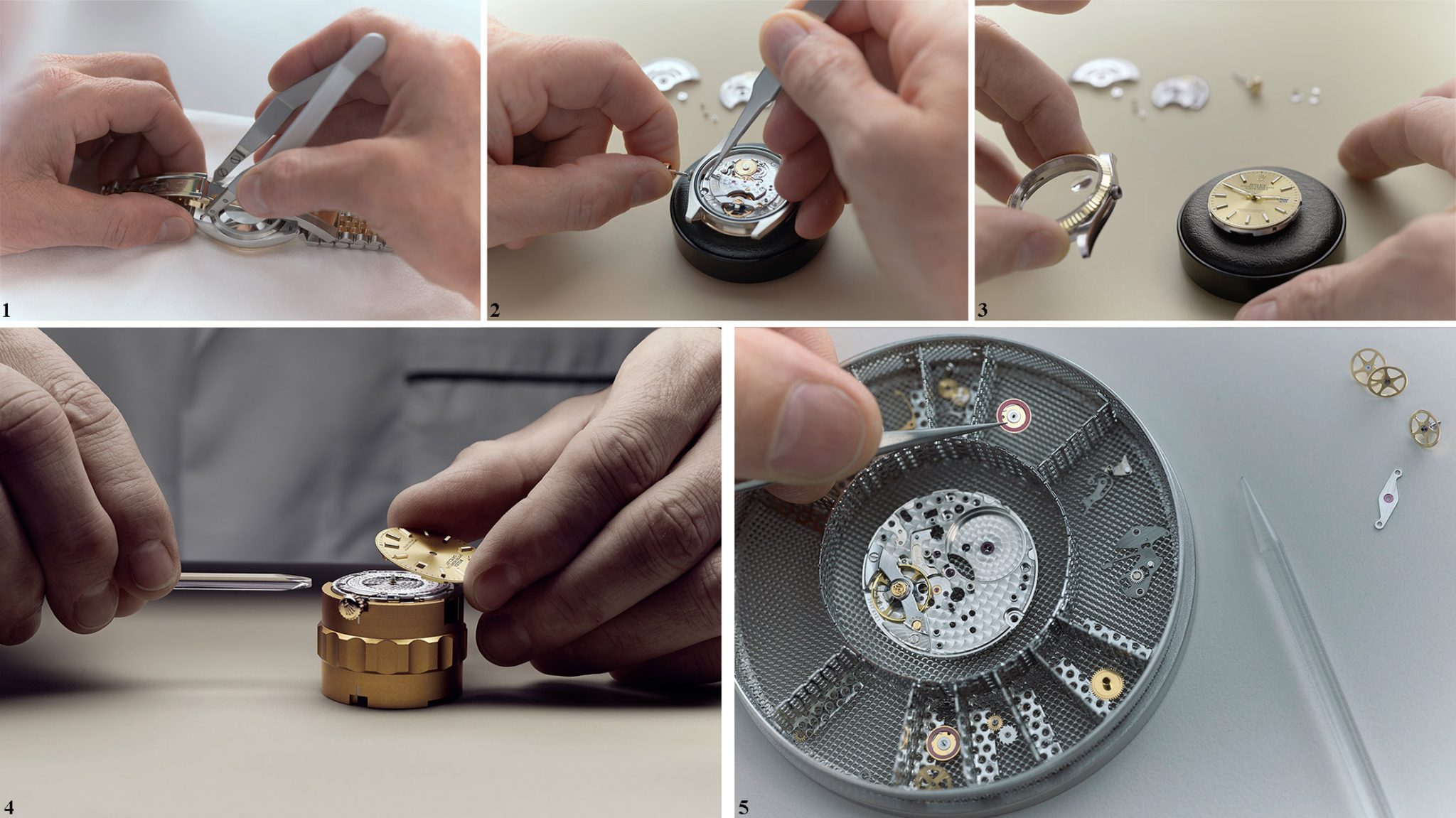 Lastly, delicate components receive a special oiling lubricant. If no other defects are to be found, the movement is reassembled after an initial precision adjustment, and is then placed back together. Then, the watchmaker performs chronometric fine-tuning to ensure that the accuracy meets Rolex's requirements.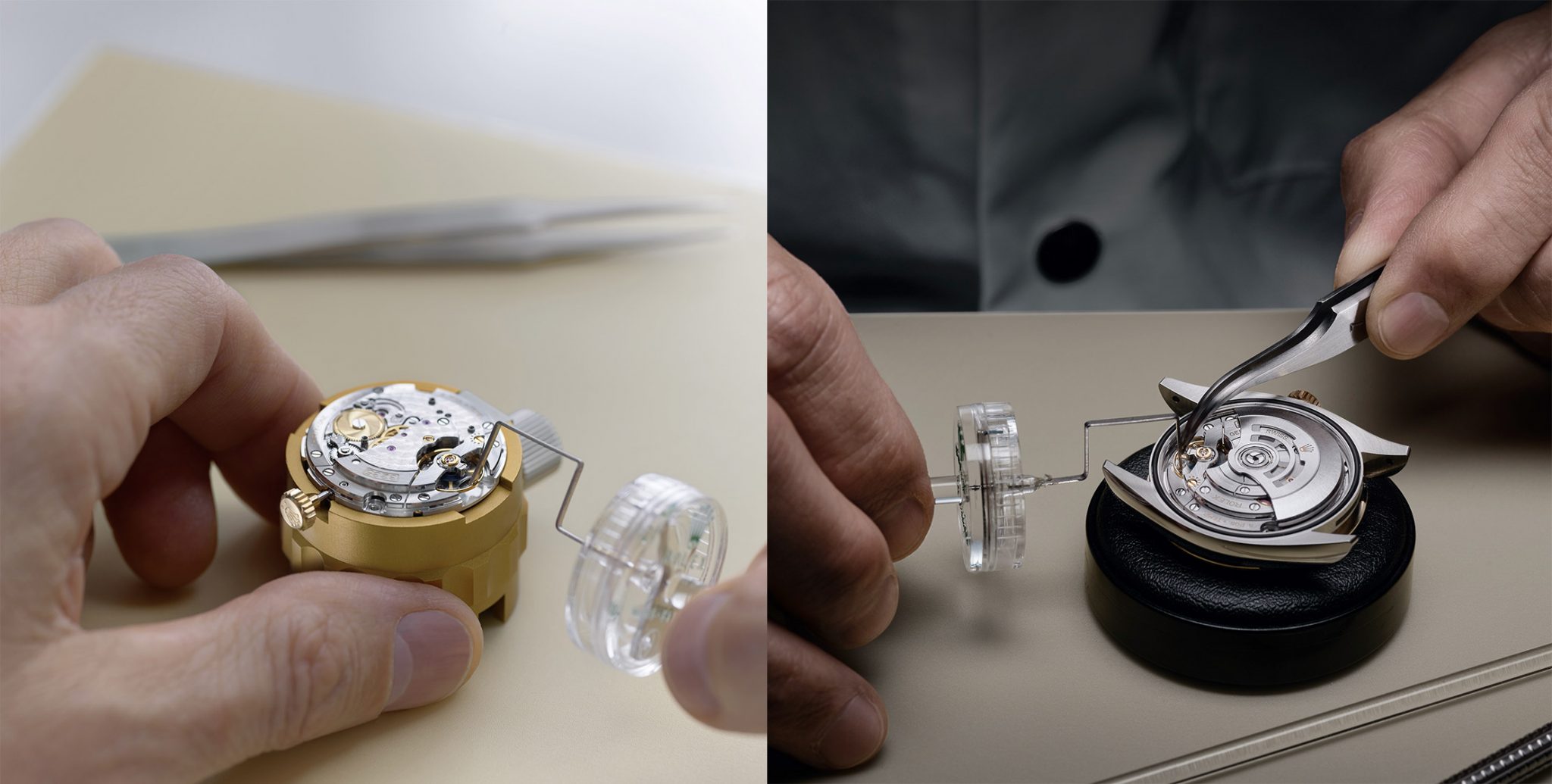 Meanwhile, the case is also disassembled and hand-polished or satin-finished once again. The gaskets are replaced before the watch's sapphire crystal, bezel and central section are reassembled.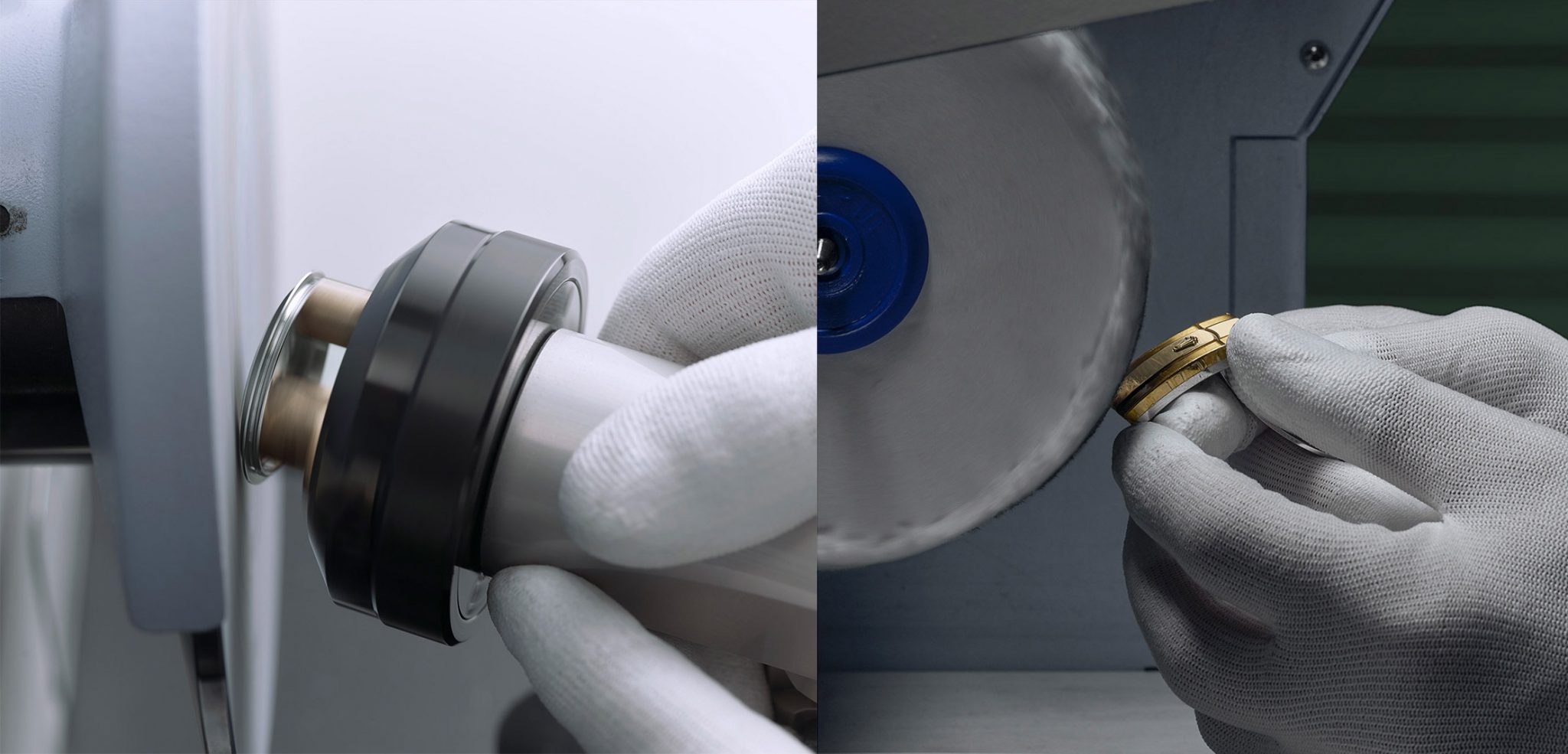 The movement is then subjected to a 24-hour long-term function test, which is intended to simulate the strain of everyday use. Once it has passed the test, the timepiece is subjected to a final inspection to check the exact rate and functions one last time.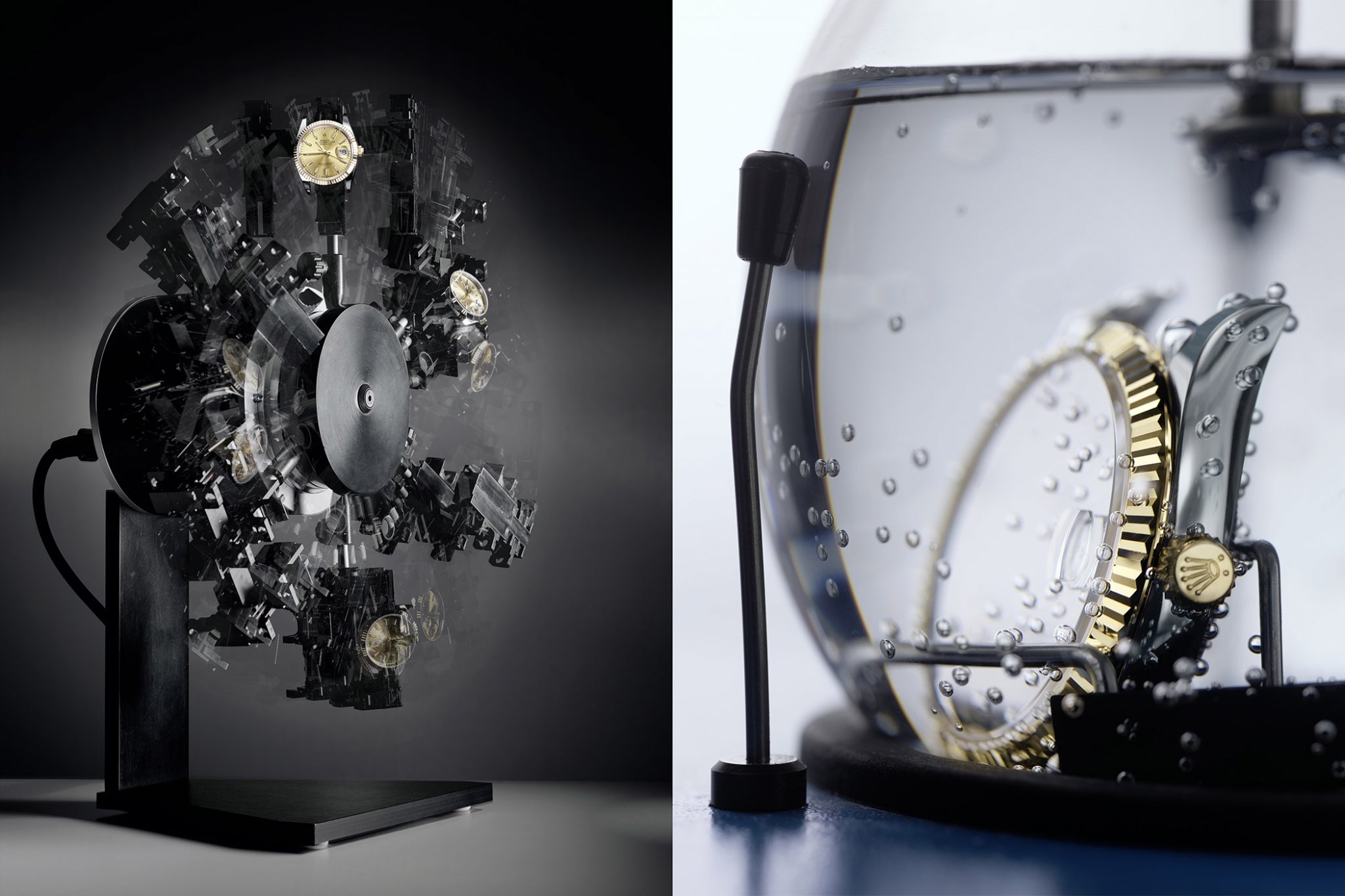 Finally, if the watch comes with a bracelet, each link is meticulously polished or satin-finished, and undergoes a thorough general cleaning. Incidentally, historical wristwatches are restored exclusively in the restoration workshop in Geneva.
Rolex Service Costs
For a complete service, you will be reckoning with around 650 to 800 euros – a common price range for a watch overhaul. Of course, the cost always depends on the condition of the particular watch. For example, the regular complete service of a Datejust is 650 euros, a GMT-Master II 700 euros, and a Daytona 800 euros. The prerequisite is that the calibres are up to date. The replacement of wear parts is included. Possible repairs or spare parts count as an extra charge.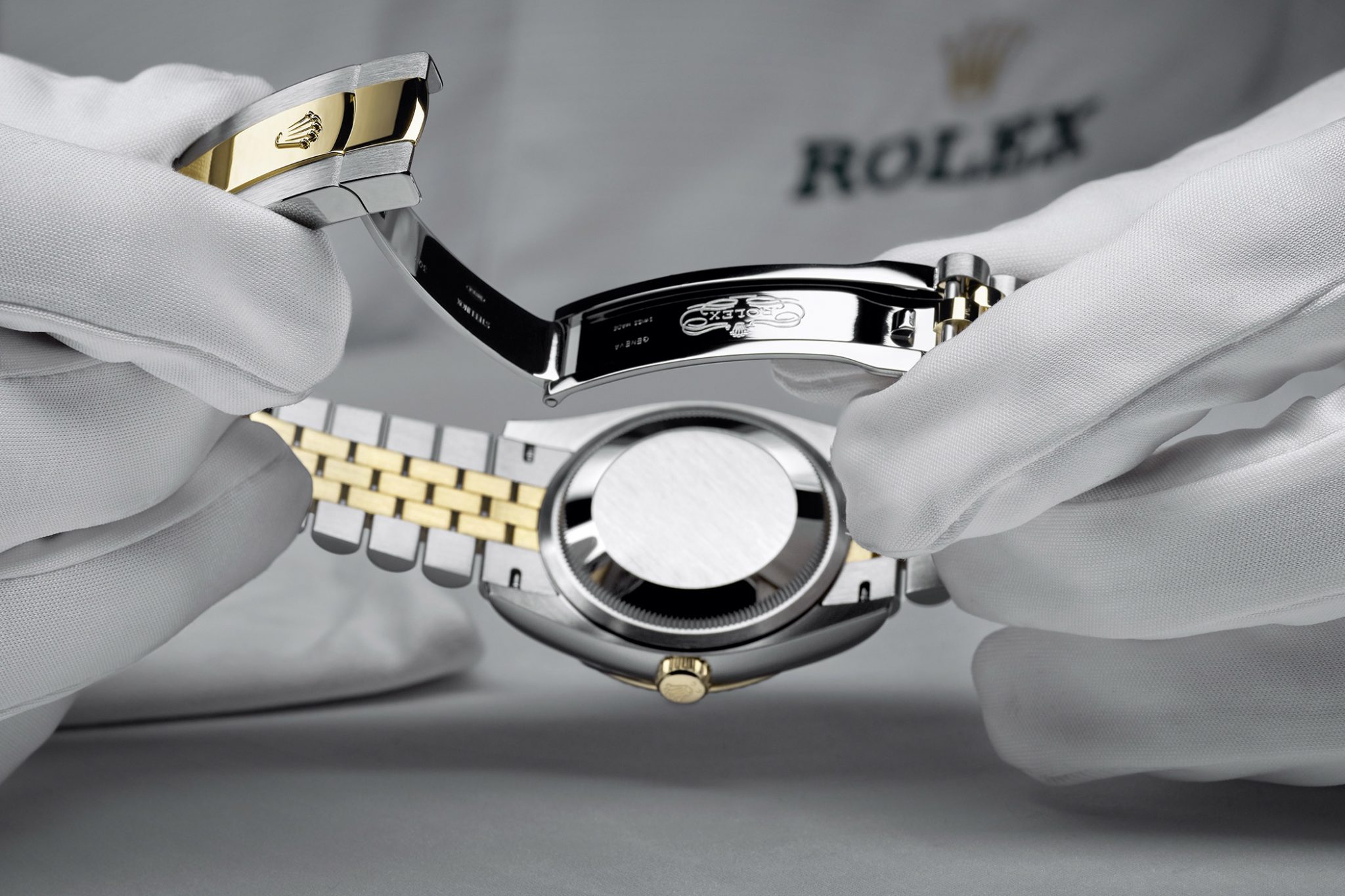 Rolex Service Guarantee
Since 2015, Rolex grants an international valid guarantee of five years for all new wristwatches. After the Rolex servicing is complete, the customer will get the watch back, alongside an international Rolex service warranty of two years on parts and labour, in a protective watch case.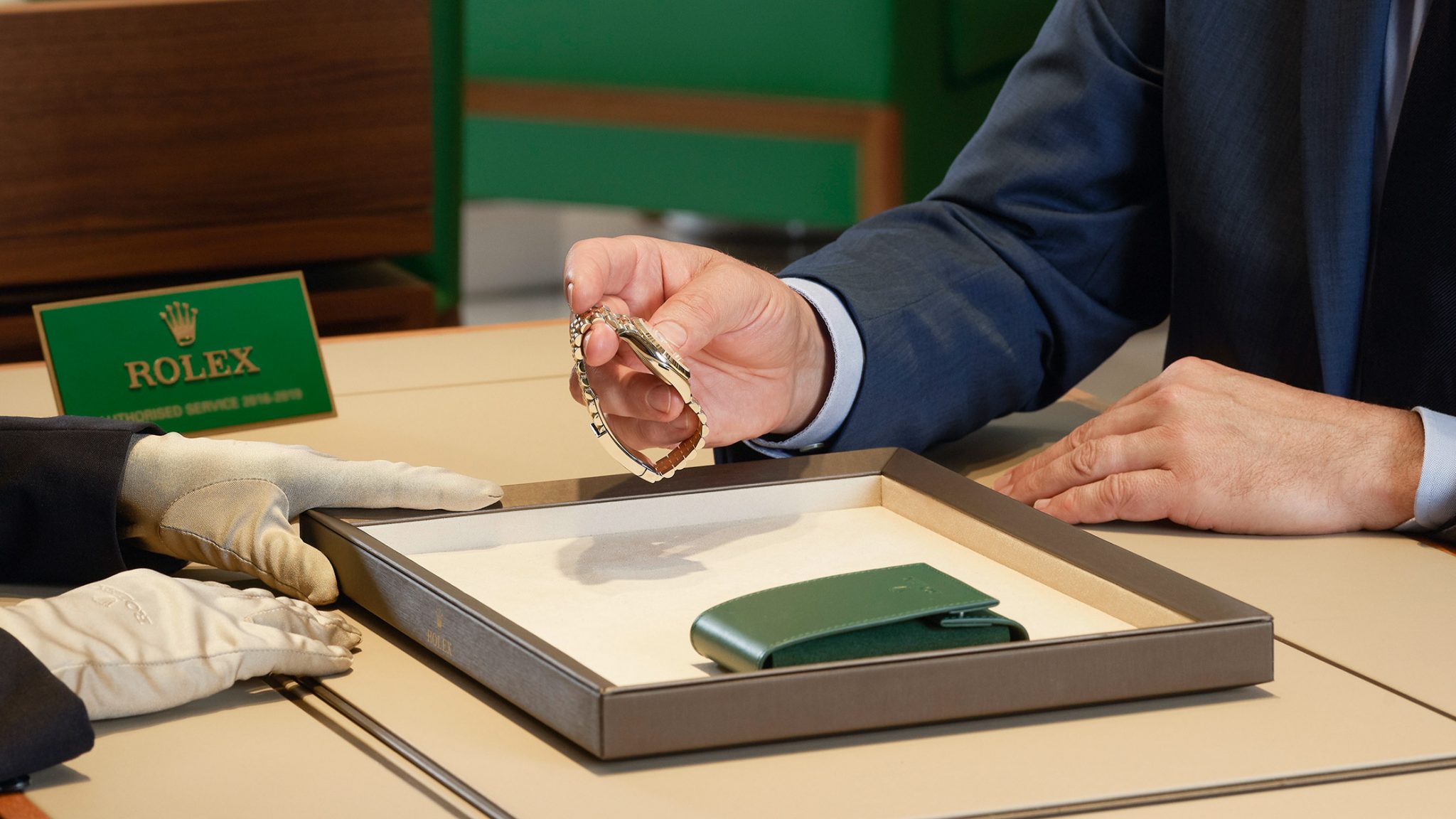 For any Rolex wearer, it is certainly a good feeling to know that one's watch will continue to be cared for according to the brand's standards after purchase. Of course, this is equally true for all wearers of other brands and their services, too. However, the network that Rolex has built up over the years is remarkable. It also leads to customers taking advantage of the service and avoiding a botched job. The Rolex service is simply practical and efficient.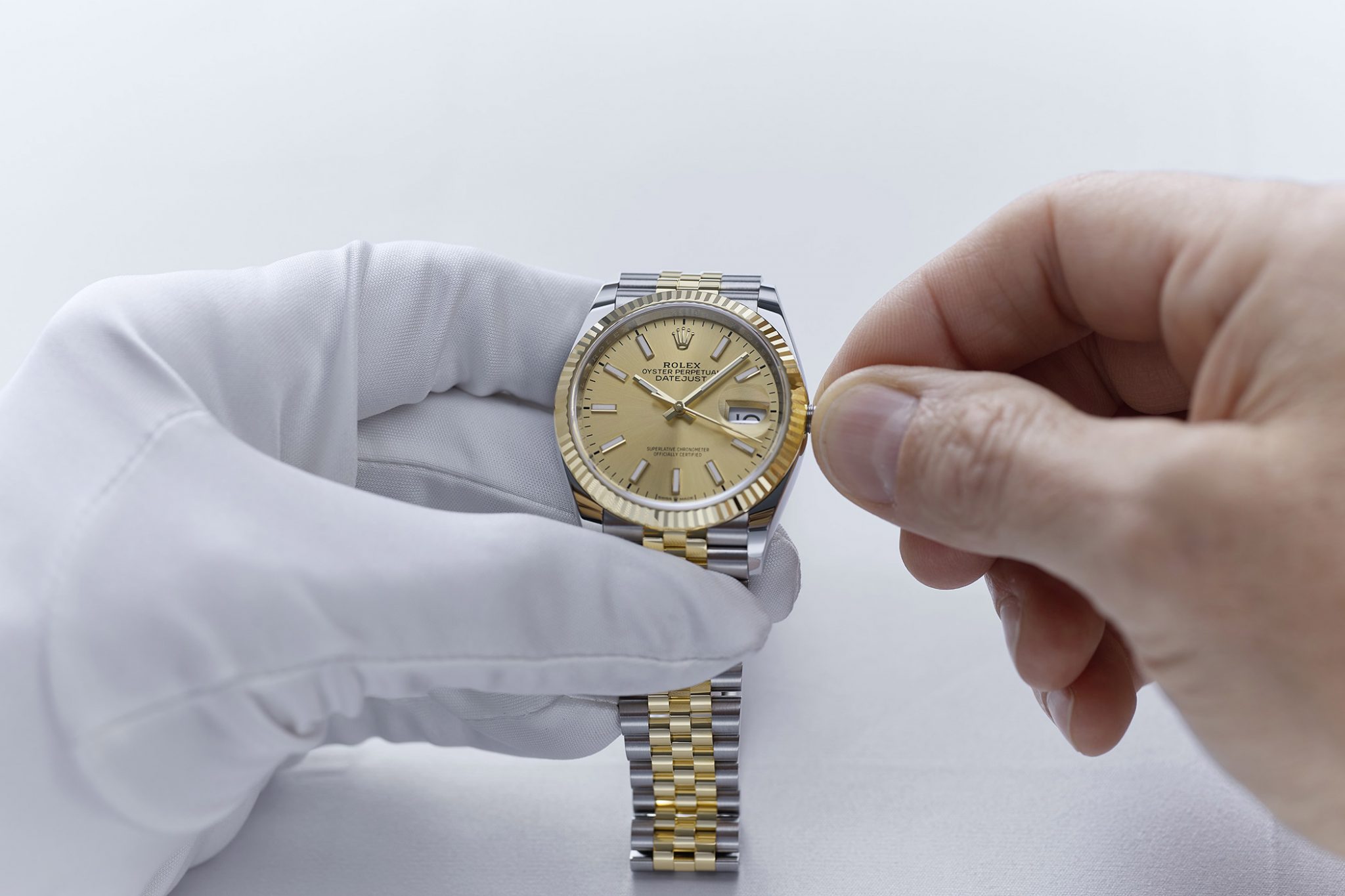 ---
---
| | |
| --- | --- |
| Service Network: | Rolex has approximately 900 after-sales service workshops worldwide. |
| Service Intervals: | Rolex recommends service every ten years. Depending on use and operation. |
| Service Costs: | The full servicing costs from 650 euros to 800 euros, depending on model and condition. |
| Service Guarantee: | Two years warranty on parts and labour. |