They love timepieces and make no secret of it: get to know our horology enthusiasts Philippe and Alexander in conversation.
---
Watches & Wonders Edition
---
Philippe: So, are you also feeling relieved after Watches & Wonders?
Alexander: Why?
Philippe: Well, if Rolex had brought out a new "normal" GMT Master II, I probably would have fallen for it. This way, the subject has been settled for me.
Alexander: That's true. Looking at the reactions to the watch, one thing is clear: Rolex has a harder time from year to year meeting the fans' expectations of the brand. Some are now complaining that Rolex imagines it can do and sell just about anything. Yet, objectively speaking, this model is a watch that is an asset for left-handed people – but only for them. And thus, a new niche is now being served. So this is not a model just there for hype. Still, some will no doubt grumble that this watch is primarily a model for speculation that no one will be able to buy.
Philippe: I wouldn't be so sure about that. After all, Rolex has good concessionaires. Also, I've been told that at least one of them has already instructed his sales staff to pay close attention to enquiries for this watch and to note whether the prospective buyers are left-handed. All right-handed orders are then potentially thrown into the wastepaper basket anyway.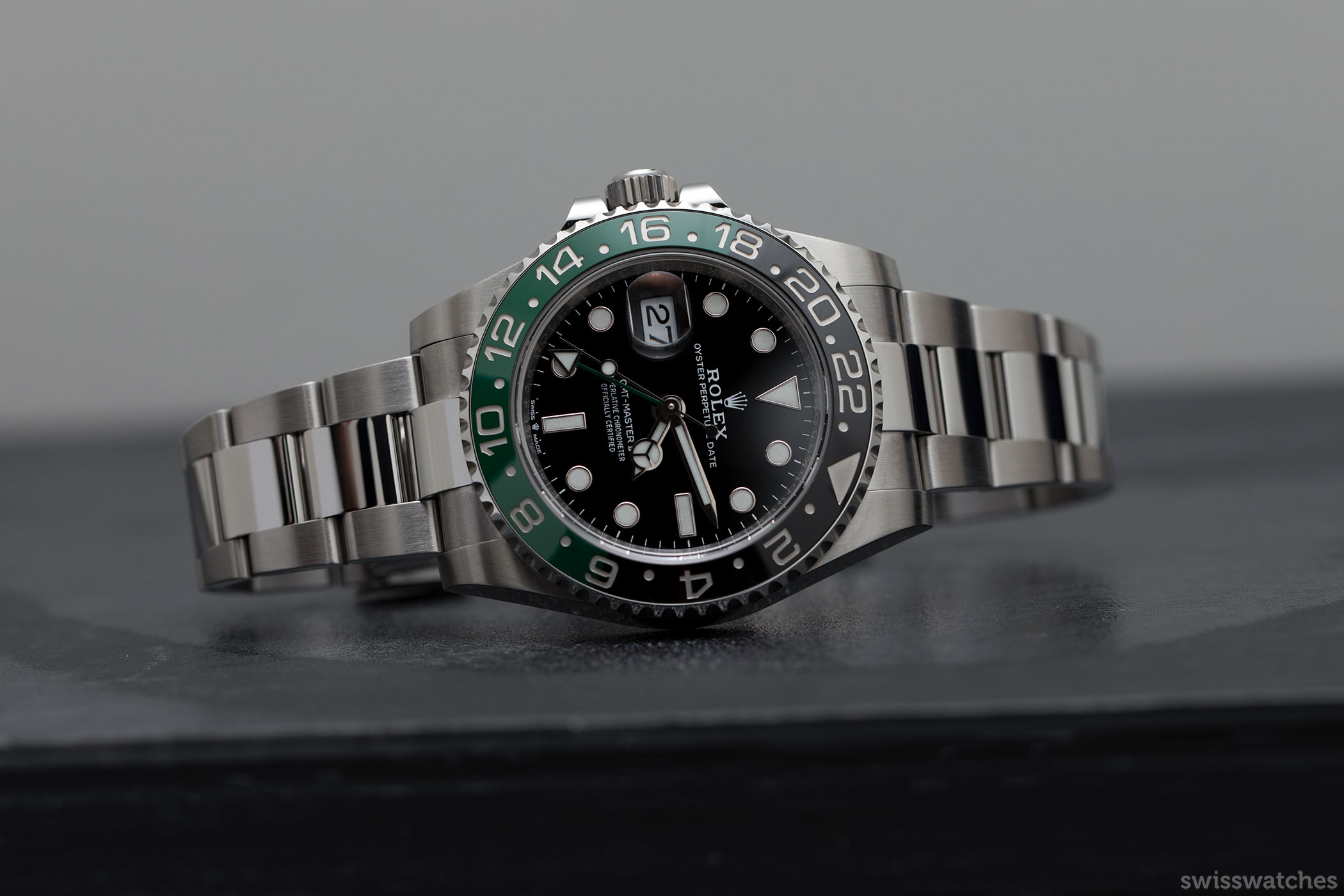 Rolex Oyster Perpetual GMT-Master II
Ref. M126720VTNR-0001
---
Highlights
---
Alexander: So, what are the highlights for you this year?
Philippe: I think Vacheron Constantin has done a lot of very nice things: the 222 or the Overseas Skeleton Tourbillon. But above all, I think the Pioneer Cylindrical Tourbillon by H. Moser & Cie. is great. I still have a hard time with the brand because I find the slogan "Very rare" a little bit silly. If you produce rare pieces, you don't have to emphasise that. Nevertheless, the watch is a dream. Also, I think the brand's attitude is kind of cool: at Rolex, Patek Philippe, and Audemars Piguet, the displays are bought empty, and Moser makes a show watch in 'Vanta-Black', which you can't see in the display against a black background. That's quite fun. I also think the Black Bay Pro from TUDOR is great. I just kind of wish that Rolex would make such a model themselves – and that Tudor would present itself less as 'Rolex light'. Finally, of course, I find a lot of the Patek Philippe models very impressive, especially the Annual Calendar Travel Time Reference 5326G.
Alexander: I feel very much the same way. At Watches & Wonders, I took every opportunity to walk past the Patek Philippe stand to have another look at the watch. The dial is simply incredible, and shimmers both bright and dark depending on the incidence of light. Also, the combination of the complications and the movement is magnificent.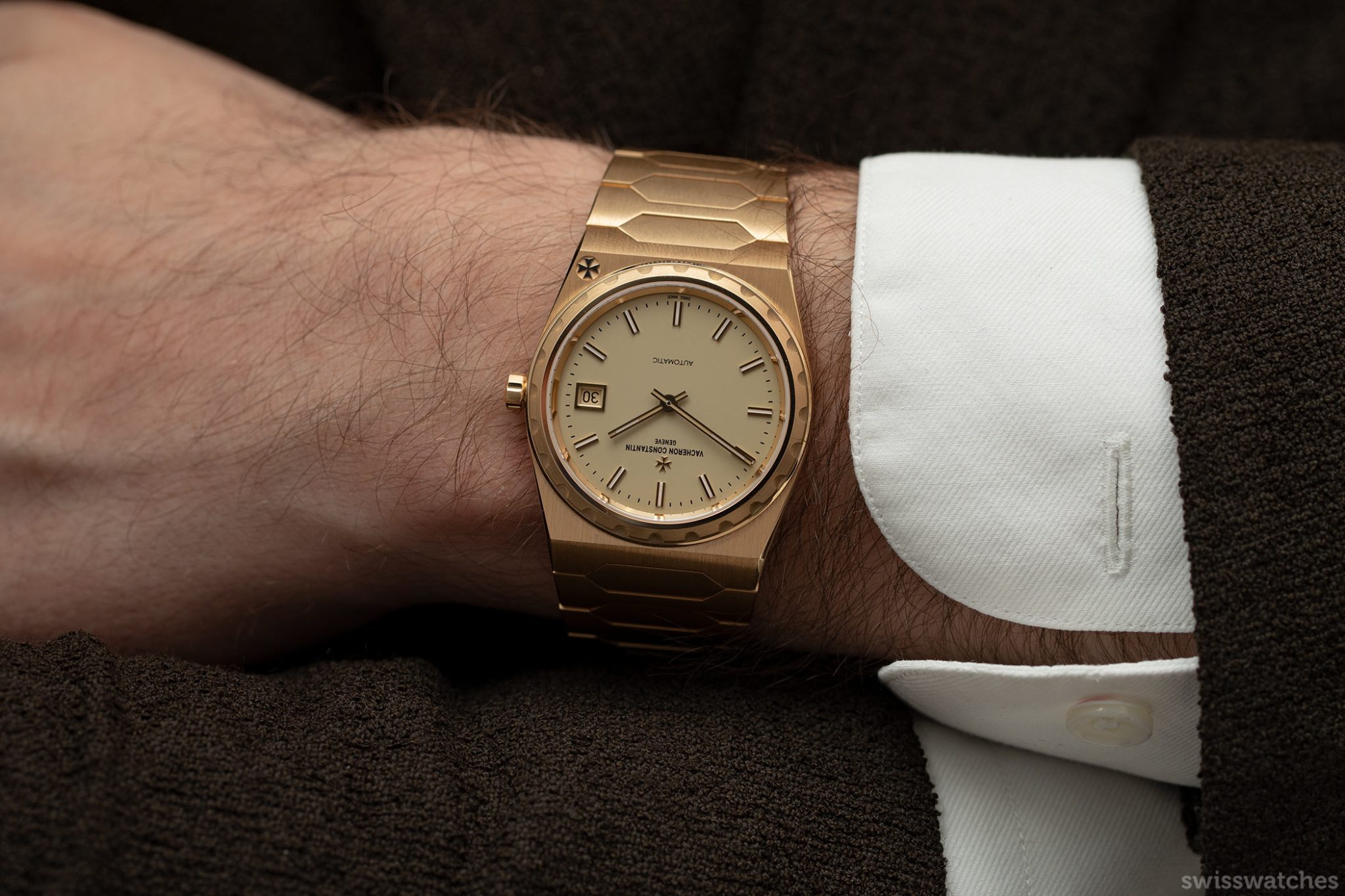 Philippe: This is simply the kind of watch that I think is important for Patek Philippe. References, in other words, that stand out visually from the past and appeal to a younger clientele. By the way, I also find the aesthetically similar 5226G exciting. It's the perfect three-handed Patek Philippe for younger customers. But I'm totally taken with the new products: I love the "salmon-coloured" new chronograph, and the perpetual calendar in the same colour even more – and the new 5231G World Time watch is the best of all.
Alexander: Yes, at Watches & Wonders I often heard that this year somehow THE ONE highlight that really EVERYONE could talk about and discuss was missing. That may be, but I find the – on the one hand unexciting, yet on the other hand quite spectacular – line-up at Patek Philippe quite impressive. It's the same case with some other brands as well.
Philippe: What, for example?
Alexander: Well, I like Ressence, and the new Type 8 is now the simplest and therefore most accessible watch in the collection. But above all, I'm very taken with the new Tonda PF by Parmigiani in general. I'm completely thrilled with the GMT Rattrapante that's now being presented. They call it 'rich minimalism', and I find the super-clean look of this watch in combination with the unique travel time complication extremely appealing.
Philippe: Interesting, I think it's a beautiful watch – but I think it's missing something. It's somehow a bit too clean for me, and therefore a little pallid. I find the skeleton version much more exciting, although it reminds me of Audemars Piguet's Royal Oak open-worked
Alexander: I know what you mean. Of course, it should appeal to customers who are looking for a sporty high-end watch with a steel bracelet – but I find the design of the entire series very unique, and far removed from Nautilus and Royal Oak. Other brands are much closer to the original when it comes to emulating icons. Much has been said about the aesthetic Rolex-Daytona relationship of the new variations of the Zenith Chronomaster Sport, and I don't really understand it. After all, the brand has so much to offer, and it does have its own unique colour codes and other colour combinations – just like the new boutique-and-only variation with the three-colour bezel demonstrates. The new Chronomaster Open is also pretty great.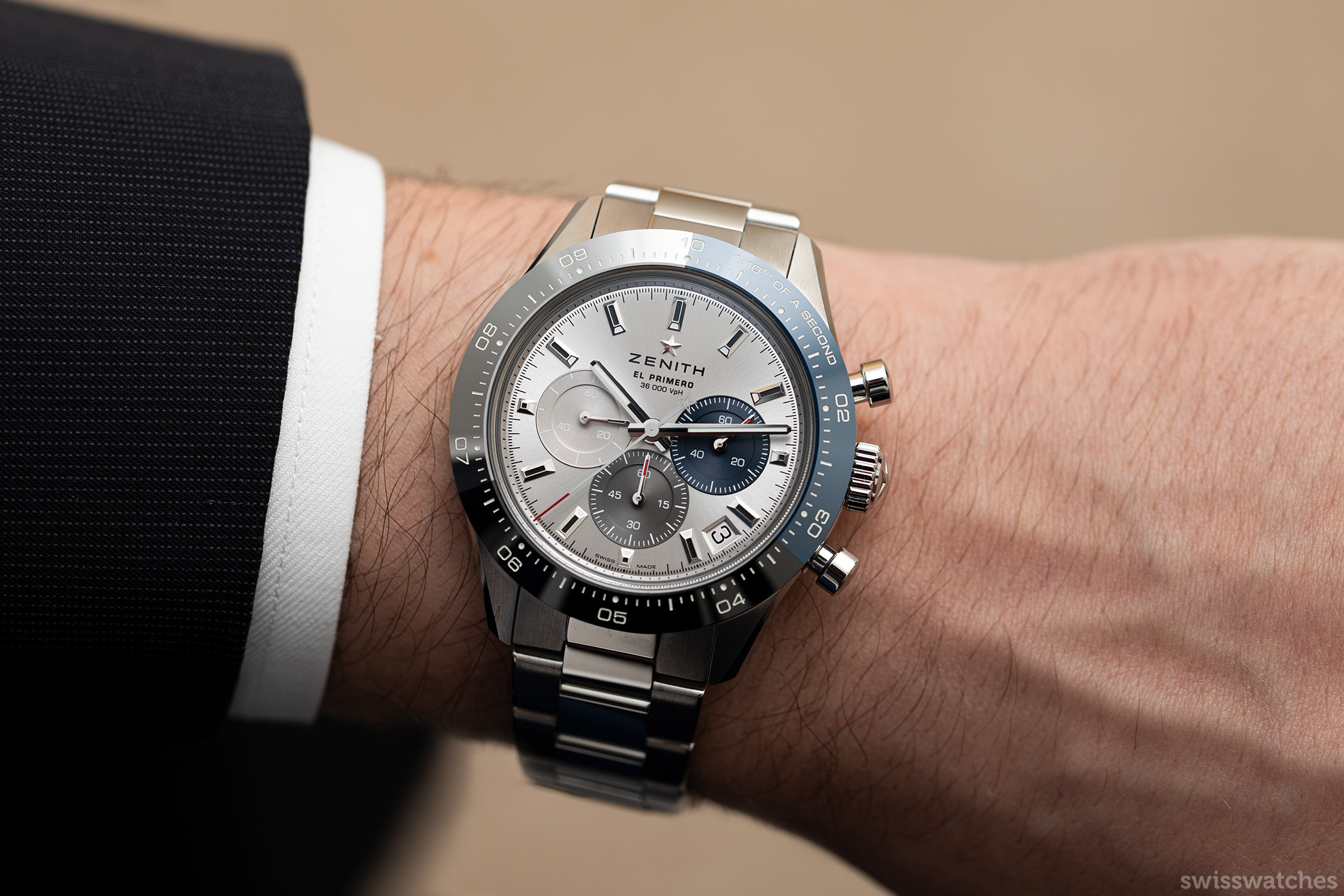 Philippe: Yes, I liked that one too. Likewise, some novelties from IWC – the black Big Pilot Top Gun in 43 mm, for example. I also really appreciate green as a colour, which is why I find the Woodland Chronograph quite exciting. But I'm not sure if it's not a bit too much green – I think it would look good in black ceramic with a green dial. The white ceramic model is my least favourite – but I don't like white cars either.
Alexander: Funny, for me it's the other way round: I don't really like the whole green trend, and I think the white "Lake Tahoe" by IWC is the coolest. I think it's a great summer watch, but you need the right weather for it, probably also a certain summer complexion – and I would need a much stronger wrist.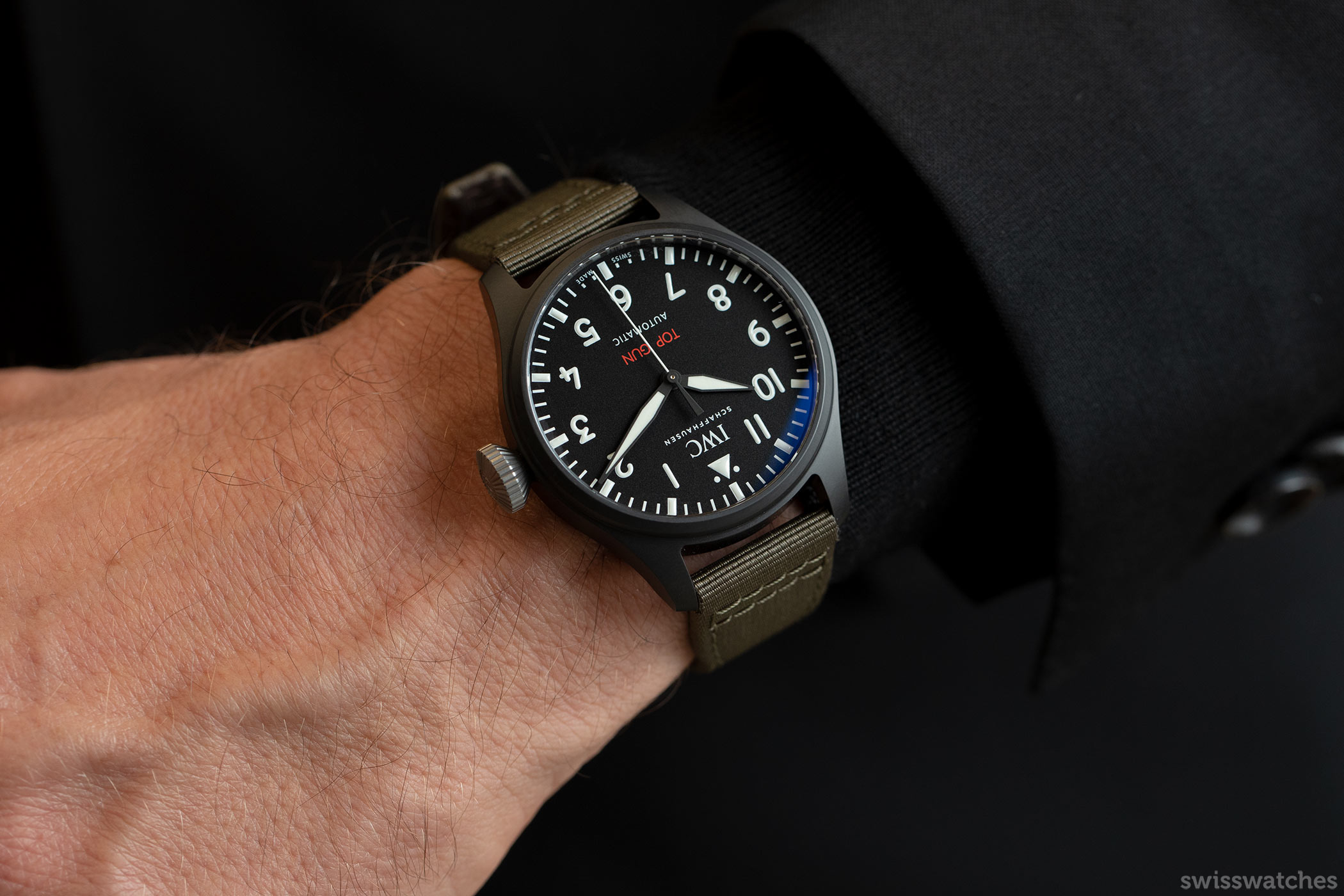 ---
The Price Question
---
Philippe: By the way, I also find pretty much everything from Jaeger-LeCoultre very successful. I don't think there are two opinions about the Master Hybris Artistica Calibre 945. The Polaris Perpetual Calendar is also very successful. At around 30,000 euros, I think it's almost too good value for money! At least when you look at it this way: the manufacture is considered a master watchmaker. In this position, they have to strive for the top – and fairly priced perpetual calendars can actually be made by others.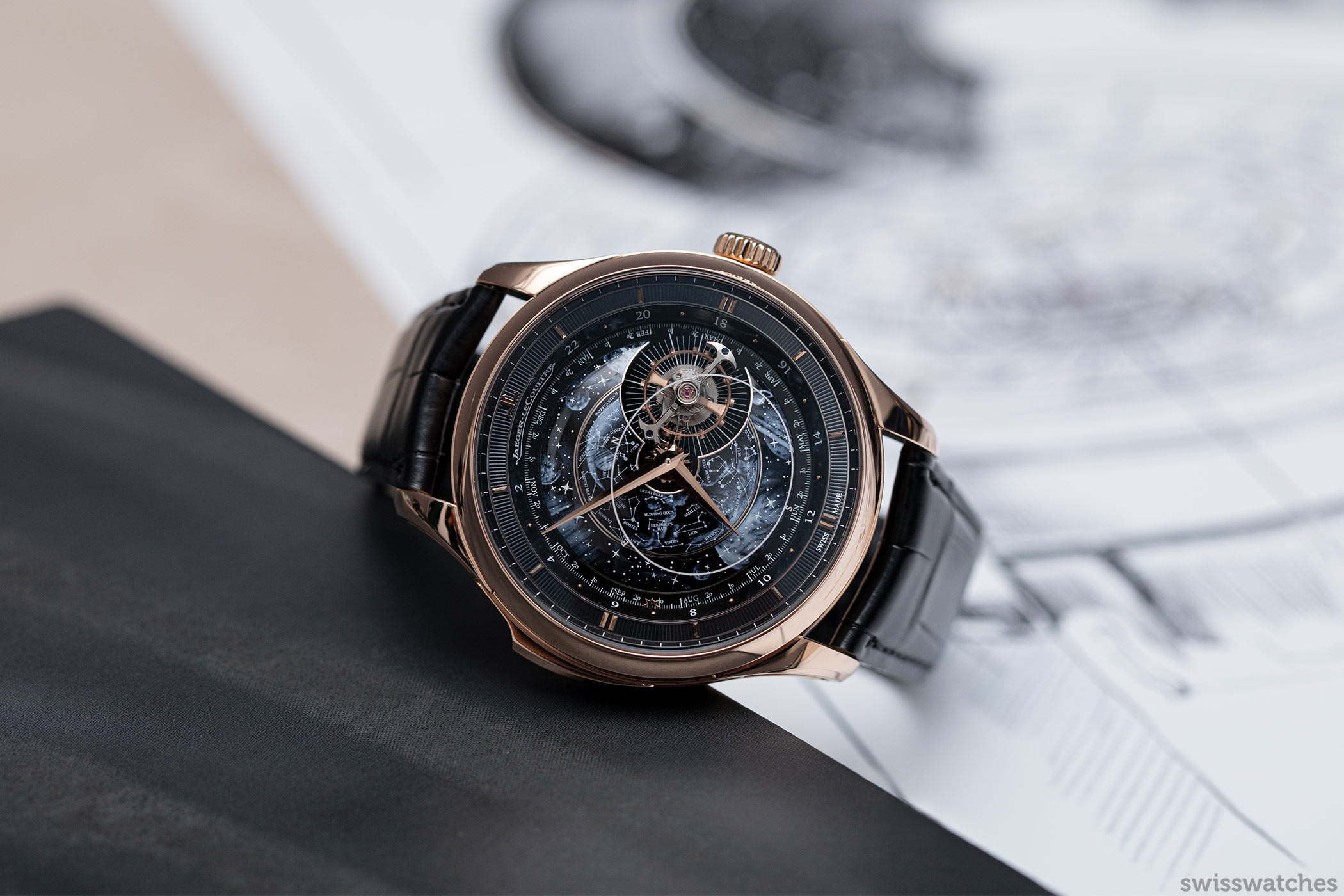 Alexander: Ha – now you almost sound like how I think after four days in Geneva floating between Patek Philippe, Vacheron Constantin, Cartier, and so on. At some point you completely lose the feeling for prices and after the tenth product presentation you find six-figure prices relatively normal. That will hardly be any different in the future: next year, there are supposedly already almost two dozen other brands that would like to exhibit at Watches & Wonders.
Philippe: Then I'm curious as to what we'll be talking about in a year's time. Maybe a left-handed Daytona?
---