With 981 lots between them, the four most important auction houses – Phillips, Christie's, Sotheby's and Antiquorum – reached an impressive 110 million Swiss francs last week. Phillips, in cooperation with Bacs and Russo, succeeded in confirming its leading role as an auctioneer of valuable collector's watches. All 203 of the 203 lots offered by Phillips were sold for a total of CHF 47 million, i.e., almost half of the total result.
Overview of auctions, 12-15 May, 2023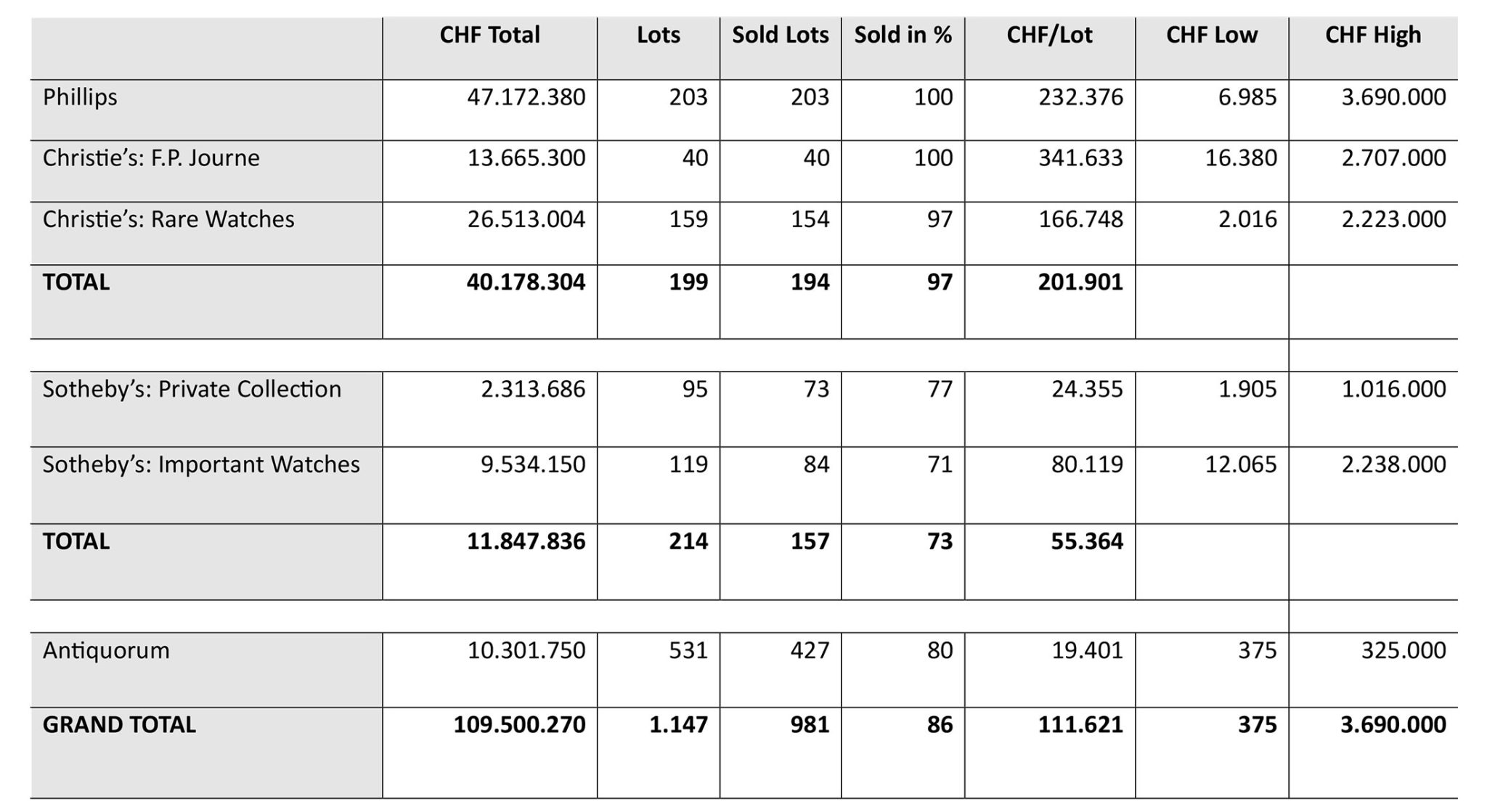 Evaluation of the six auctions
Christie's tailed not too far behind, achieving total sales of CHF 40 million. However, the result was distributed over two different sales. Even before the 'Rare Watches' on 13 May, the thematic auction 'The Art of F.P. Journe' took place on the 12th. Here, too, a sell-through of 100% was achieved and a new record was set with an average ticket of CHF 342,000.
F.P. Journe is a brand that is little known to the 'average consumer'. Nor is it guaranteed that a Journe on the wrist will facilitate entry to the underground Byblos club in St. Tropez. Nevertheless, the movements of the French watchmaker have enjoyed an ever-growing popularity amongst solvent customers for over 20 years now. Of course, this is primarily due to the fact that the watches hold a special position both technically and aesthetically.
Following its motto 'Invenit et Fecit', Journe has created technical delicacies such as its Chronomètre à Résonance. This model has two balances whose oscillations neutralise each other, thus increasing the precision of timekeeping. In addition, the proud owner can see the time in two different time zones. In addition to convincing technical solutions, Journe's watches offer an independent design language with their beautiful hands and crowns. The quality of craftsmanship with movements made of gold instead of brass is beyond reproach, and of course the editions are strictly limited. In short, F.P. Journe has all the ingredients that make a brand a classic luxury product.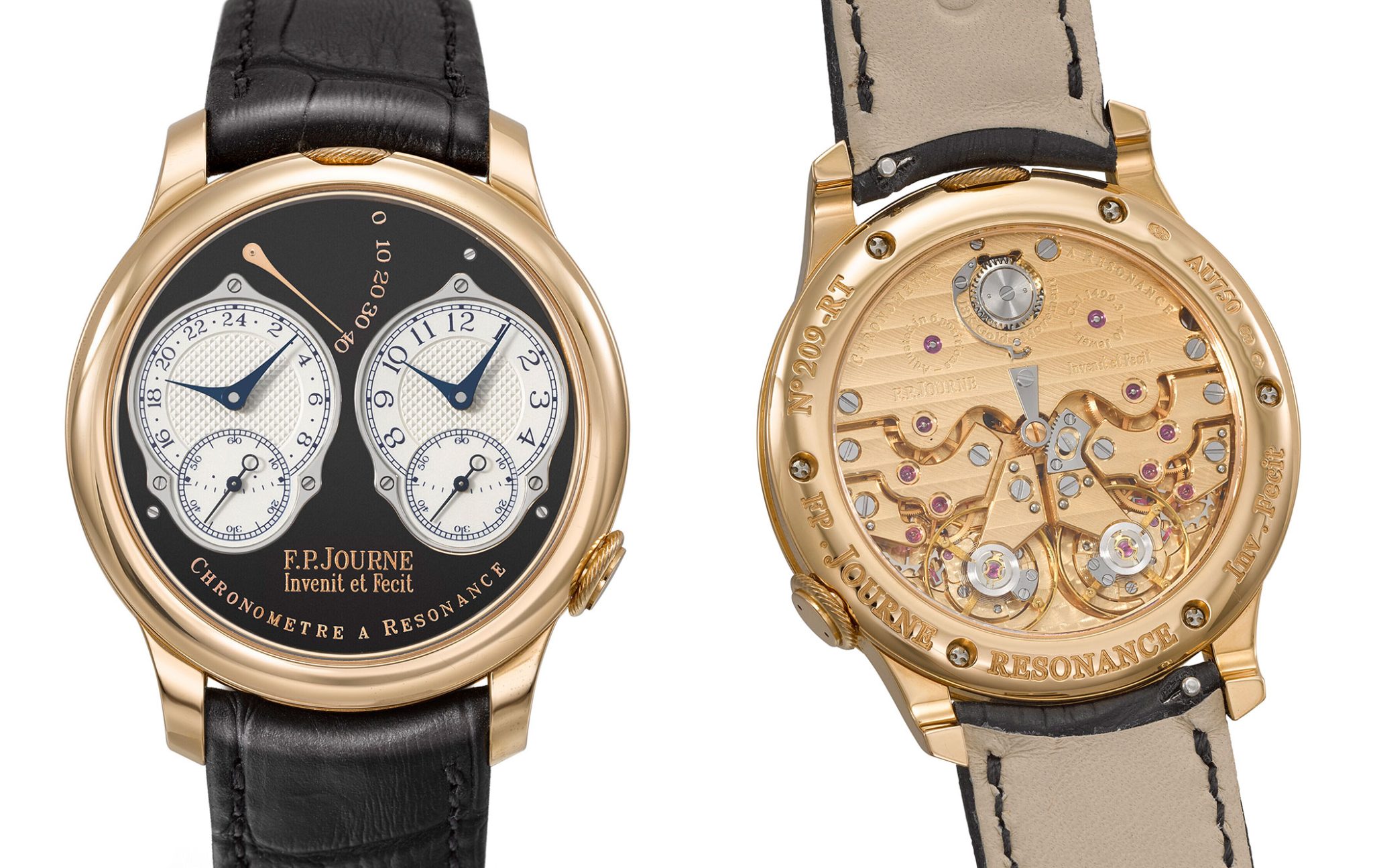 Christie's, Lot 2022, Chronomètre a Resonnance 'Boutique Collection',
Hammer plus premium CHF 340,200
Credit © Christie's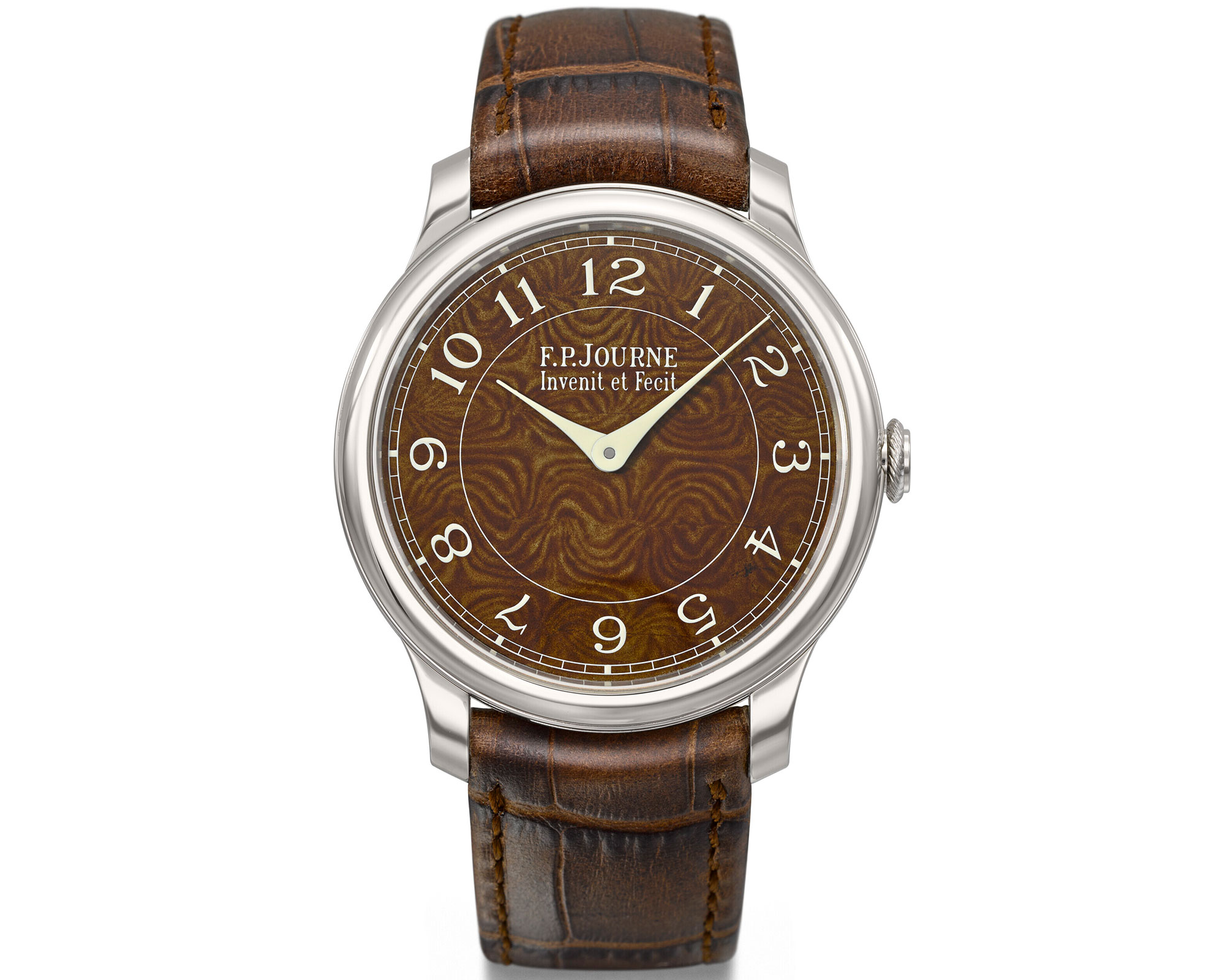 Lot 2013, Chronomètre Holland, 32/38, Hammer plus premium CHF 163.800
Credit © Christie's
However, this alone does not explain the success of Christie's thematic auction and that of the F.P. Journe lots in the other auctions. Most Journes are offered in perfect condition and with complete sets of accessories. This distinguishes them from vintage wristwatches, where expertise is essential to determine the value of the object.
The growth of the vintage wristwatch market has naturally attracted the attention of financial investors ('alternative investments'). I myself, and virtually all the long-time insiders I know, have acquired watches over the years for manageable amounts of money, the value of which has subsequently multiplied. Such stories have inspired the creation of funds that aim to invest in vintage watches as a capital investment. However, if one oversees certain defects in such investments, such as incorrect or manipulated dials, a lot of money can be lost.
With watches such as those from F.P. Journe, this danger is practically non-existent, and this undoubtedly explains part of the currently very high demand for this brand.
In addition, there are the so-called 'Time Capsules'. In my preview of the Geneva Watch Auction XVII, I reported on the Milgauss from lot 25. The watch remains in virtually new condition and has all its original accessories.
When bidding on such a piece, one not only finds oneself in competition with investment capital, but often also with representatives of the producers themselves. These then try to complete the in-house collection and also have 'deep pockets'. In the case of the Milgauss, a new world record of CHF 2.2 million was set, far eclipsing the already high estimate of 500,000 to 1 million CHF.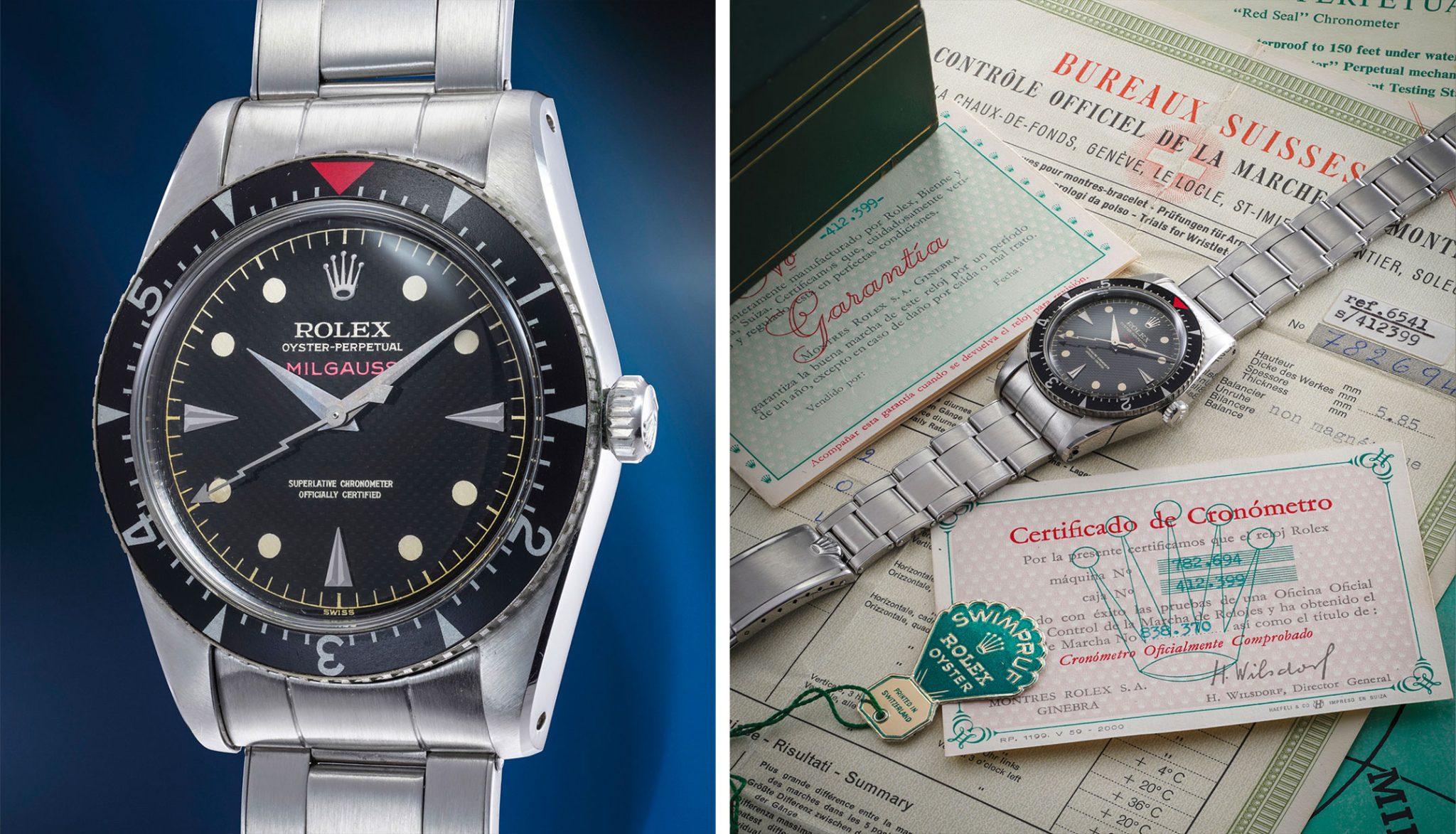 Phillips Lot 25, Milgauss Ref. 6541, hammer plus premium CHF 2.238 million
Credit © Phillips
Another example of a 'Time Capsule' is the Rolex chronograph from the lot 195. This watch, unlike a vintage Milgauss, is not easy to sell under normal circumstances. The rather baroque shape already fell out of fashion by the end of the 1940s and led to the model being discontinued altogether in the early 1950s. A good example rarely fetches more than € 30,000 today, whereas the lot from the Phillips auction sold for CHF 165,000 (it appears the watch's crown was added later).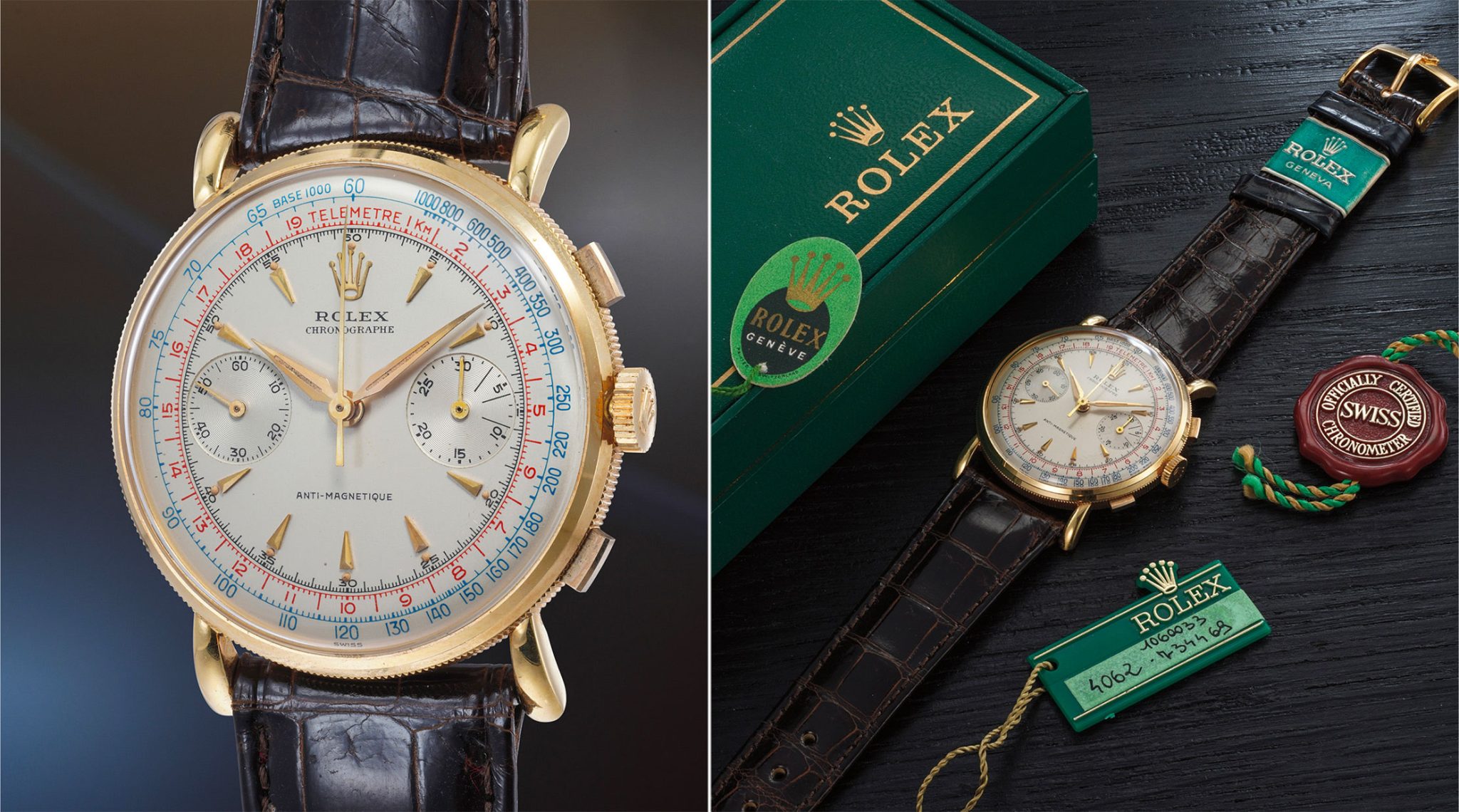 Phillips Lot 195, Rolex Ref. 4062, Hammer plus premium CHF 165,000
Credit © Phillips
Lot 71 can be considered the equivalent of a 'barn-find' amongst car enthusiasts. Phillips expert Marcello de Marco told me that an acquaintance had offered him the watch from his father's estate. This watch is also in a rarely beautiful condition. With the hammer price of CHF 571,000, it became a damn nice watch to have inherited.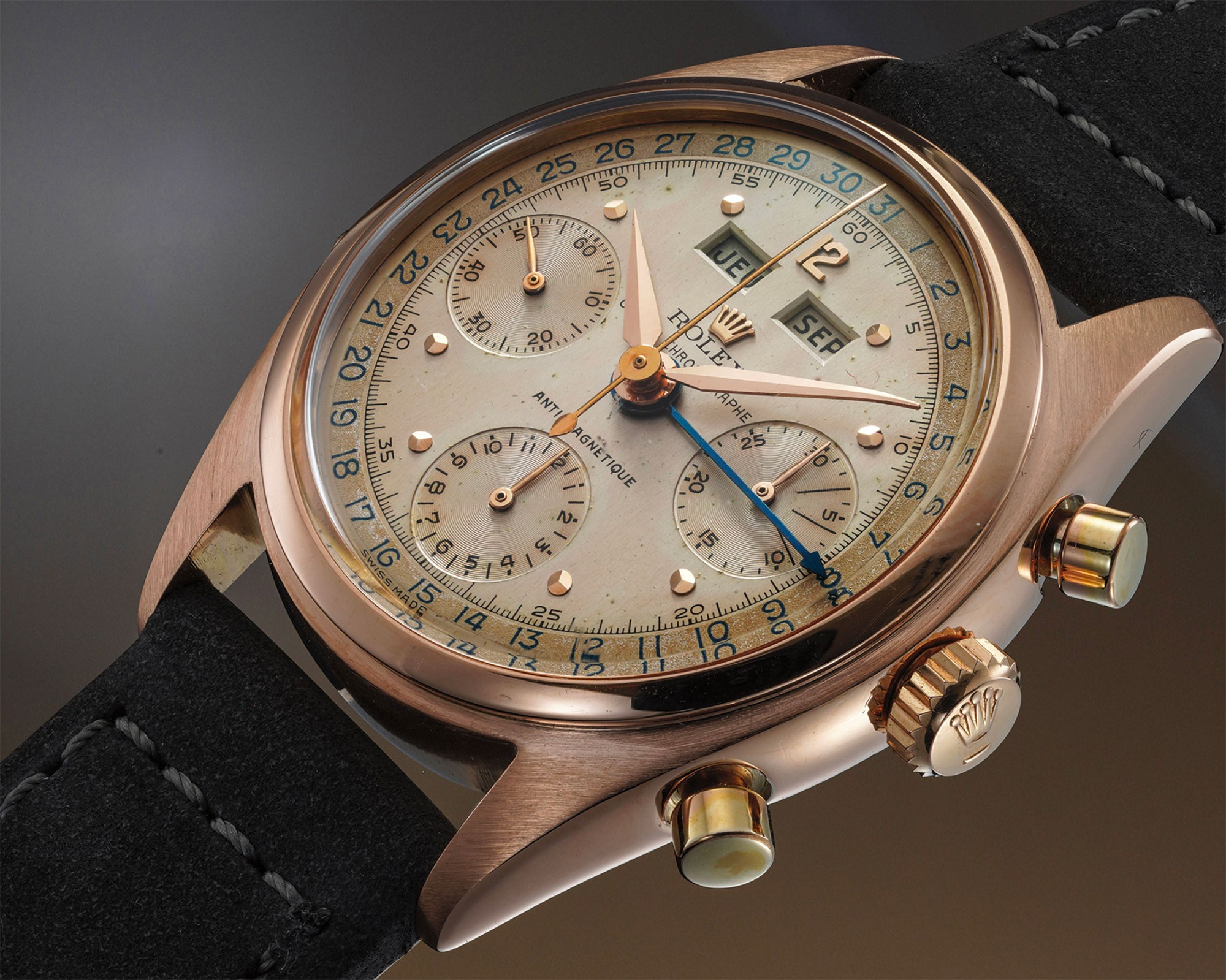 Phillips Lot 71, Rolex Ref. 6036 in rose gold, hammer plus premium CHF 571,000
Credit © Phillips
The top lot of the Phillips auction was of course the Patek Philippe reference 2499 from the second series in a rose-gold case. At CHF 3.2 million, it beat the upper range of CHF 3 million, and did not disappoint.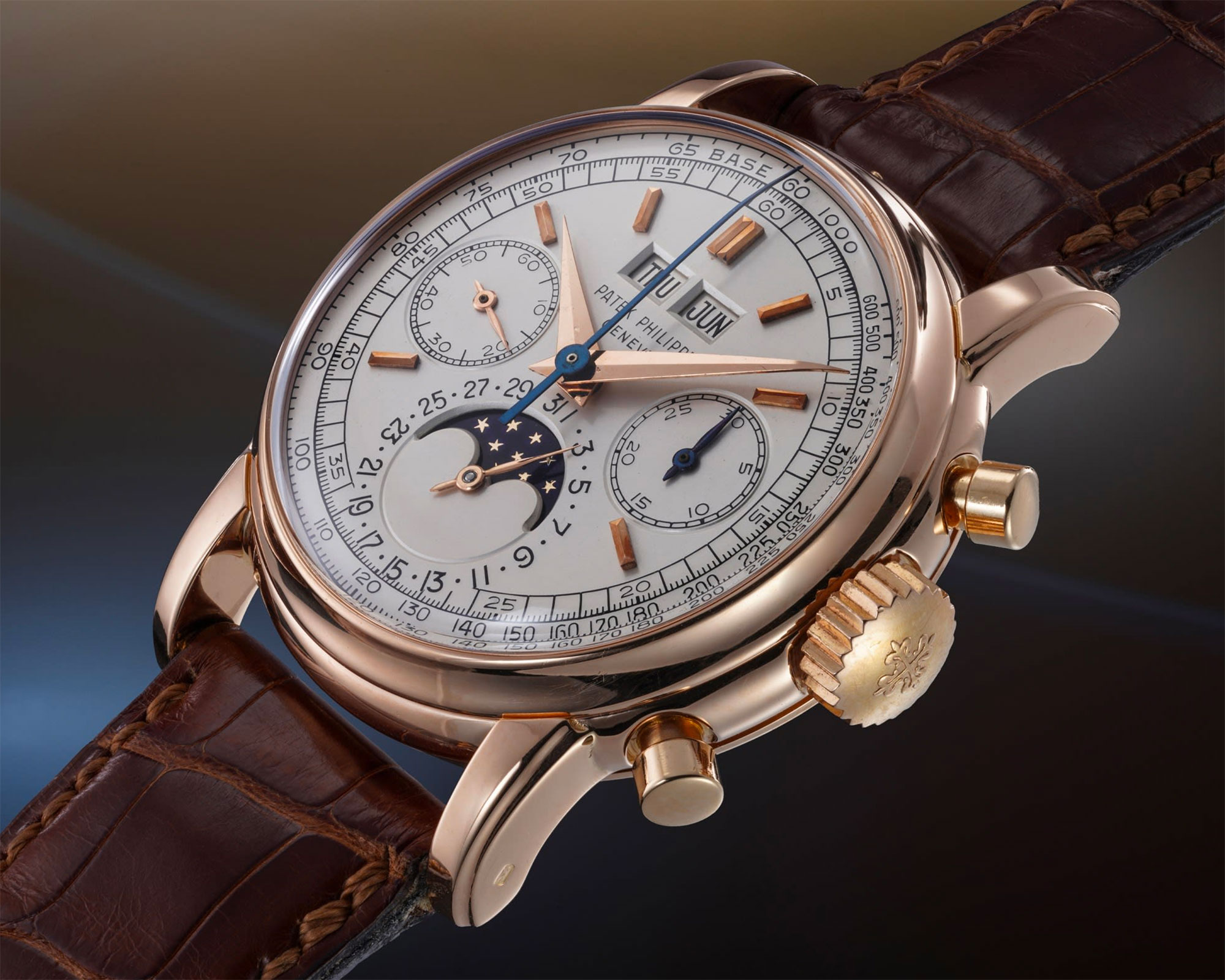 Phillips Lot 23, Patek Philippe Ref. 2499, Second Series in rose gold,
hammer plus premium CHF 3.206 million
Credit © Phillips
However, the highest bid of the auction was CHF 3.7 for the brilliant Daytona from lot 102. The watch came in 'NOS' (New Old Stock) condition. This is something it has in common with the same model sold at the auction house 'Dr. Crott' just a year before – still with protective stickers on – for a million less!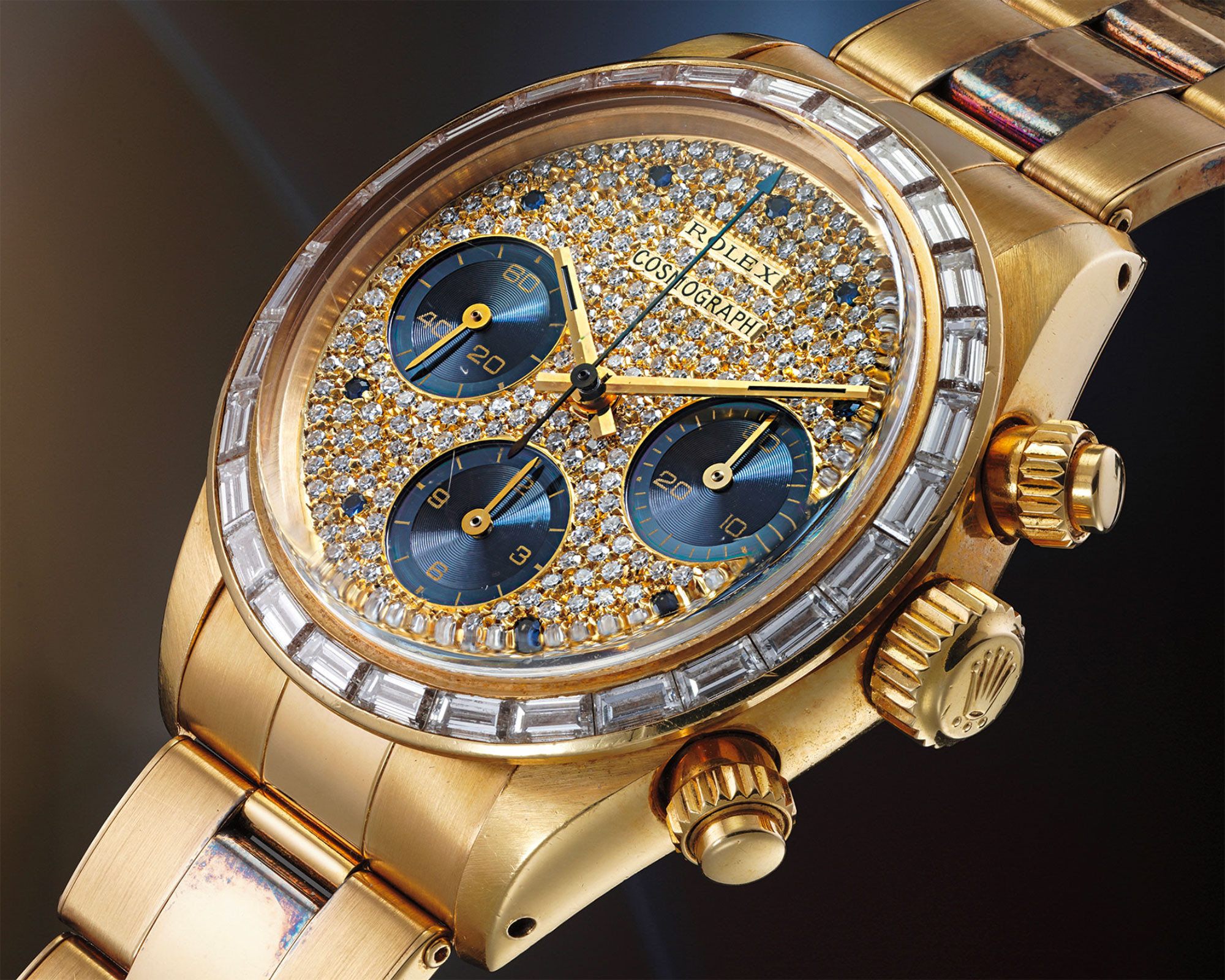 Phillips Lot 102 Rolex Daytona Ref. 6270, Hammer plus premium CHF 3.69 million – most expensive wristwatch of the week
Credit © Phillips
Such results no doubt will have many people sulking. At the end of the day, a hand-wound Daytona, unlike a Patek Philippe perpetual calendar chronograph, is an off-the-shelf, moderately modified movement. Even the brilliant-cut diamonds would, for example in the case of 'after-market' watches from 47th Street in New York, hardly increase the value above the list price without precious stones. Rolex chronographs with 'factory' stones, on the other hand, are fully in vogue and achieve records when their authenticity is certain. This was also confirmed by lot 31 in Christies' Rare Watches auction: also a vintage Daytona with brilliant-cut diamonds and sapphires, the reference 6269 fetched over one million Swiss francs.
One piece that still deserves a mention from the 'Geneva Watch Auction XVII' is the Lange with the beautiful brown dial from lot 146, which I recommended in the preview, also far exceeded its valuation and thus proved the 'Phillips premium'. Incidentally, the unique piece Biver watch also made a strong showing at CHF 1.3 million.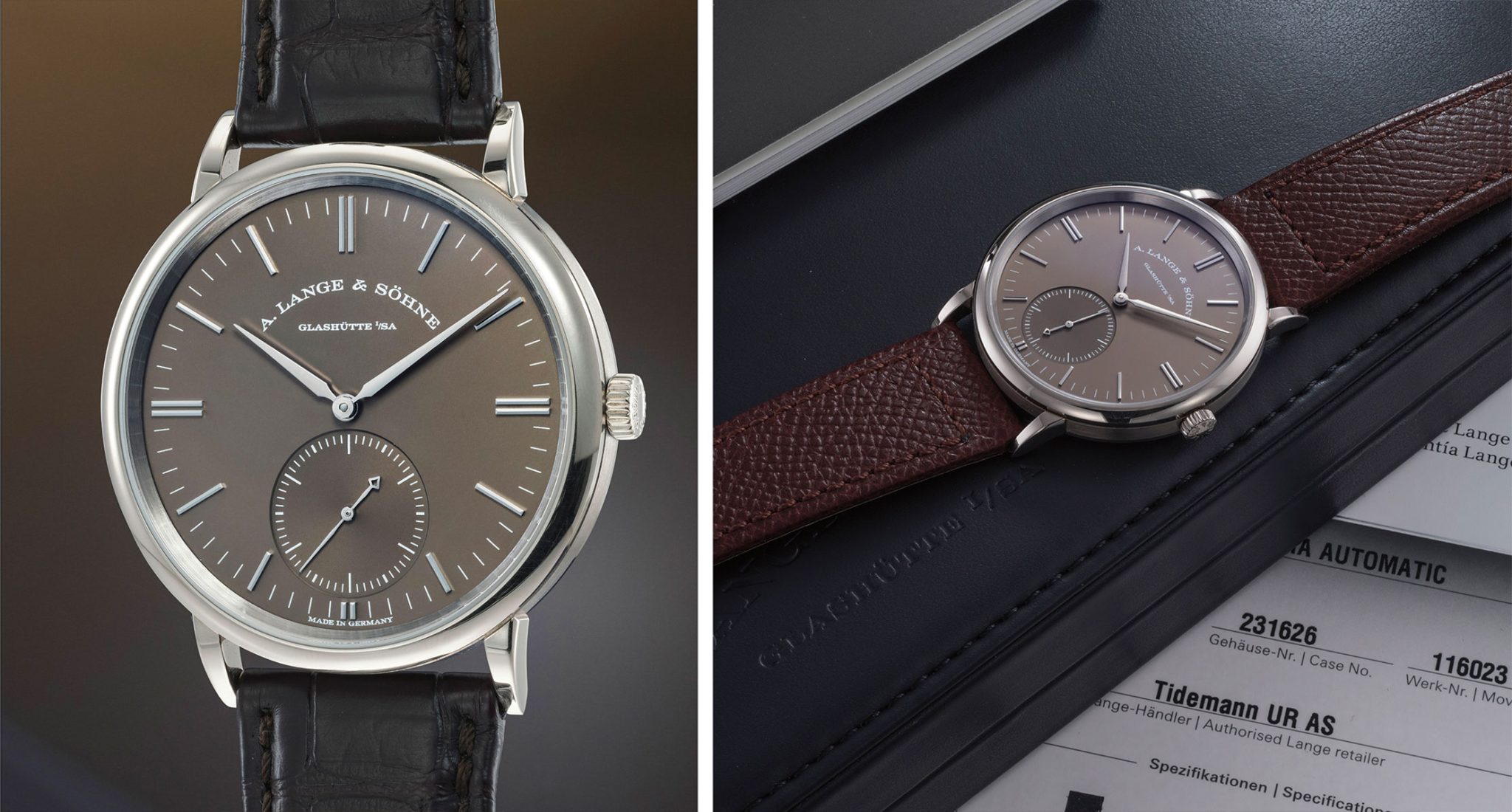 Phillips Lot 146, Lange Ref. 380.044, Range CHF 12–18,000, Hammer plus premium CHF 45,720
Credit © Phillips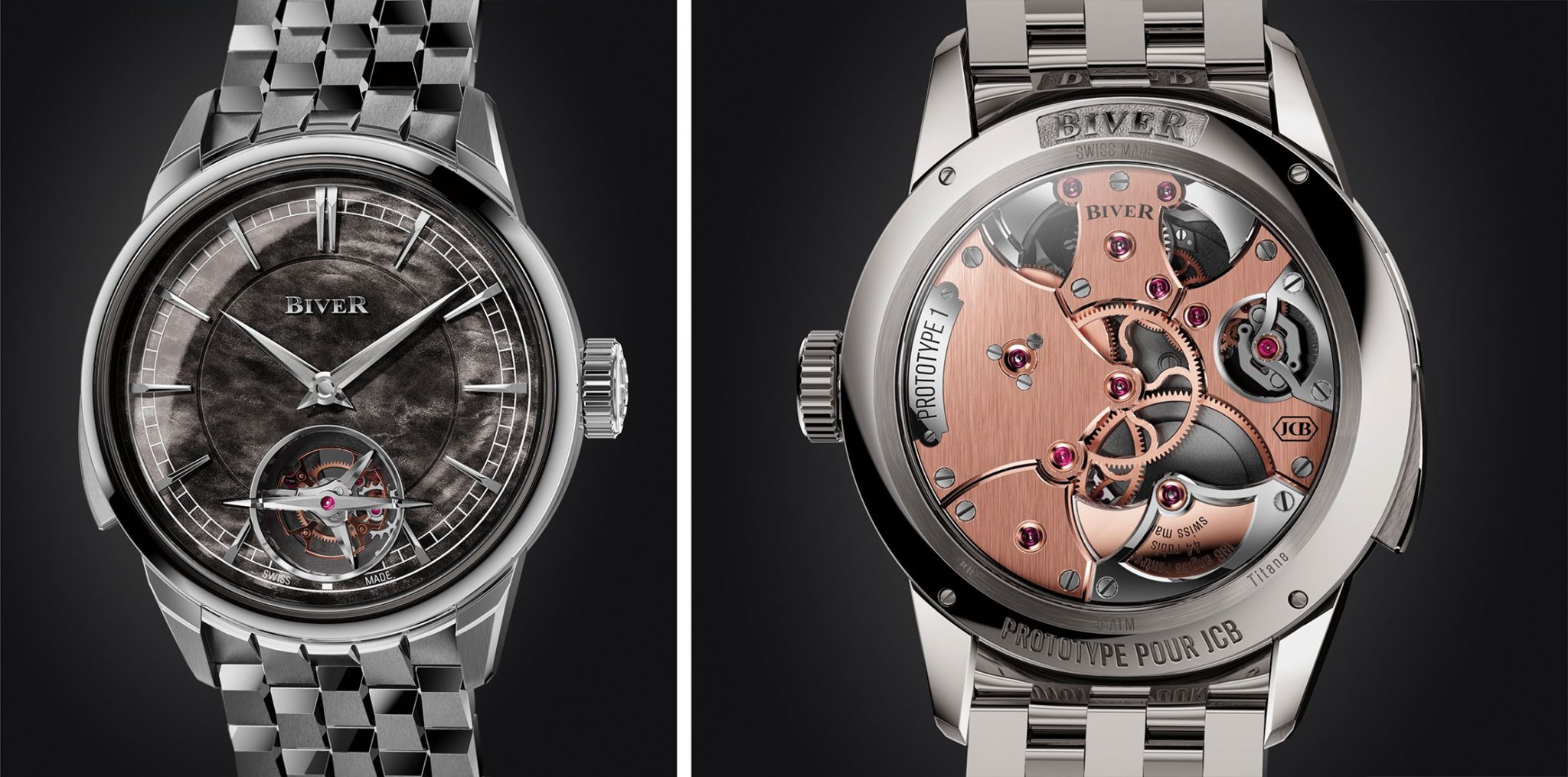 Lot 128, Biver Prototype, Hammer plus premium CHF 1.27 million
Credit © Phillips
All these prices could lead one to the conclusion that the auctions of the big houses are no longer suitable for fans without large bank accounts – but that is incorrect. It is precisely the fact that capital and expertise do not always appear in tandem that opens up opportunities for serious collectors who do not depend on buying only 'NOS' or are not prepared to pay premiums on the experts' pre-selection.
For example, I look forward to each new catalogue from Antiquorum. The concept here is completely different from Phillips or Christie's. A large number of lots are offered and not all are perfect. However, the rating system of the house offers good clues for the assessment of the offered goods. If faults are known, they are also indicated. Time and again, there are also pieces that are completely original. However, the bidder has to take more responsibility here and can often use his knowledge profitably.
In addition, one can also find watches that can be 'bargains' without special knowledge. Lot 156, for example, was a Submariner reference 1160LV from 2004, i.e., an anniversary model with green bezel inlay. This model is already a classic; especially if it is an early version with a so-called 'Flat Four' bezel. The watch was in new condition and sold with box and papers for a total of CHF 21,250. Certainly not a small amount of money, but at this price guaranteed 'stable value'.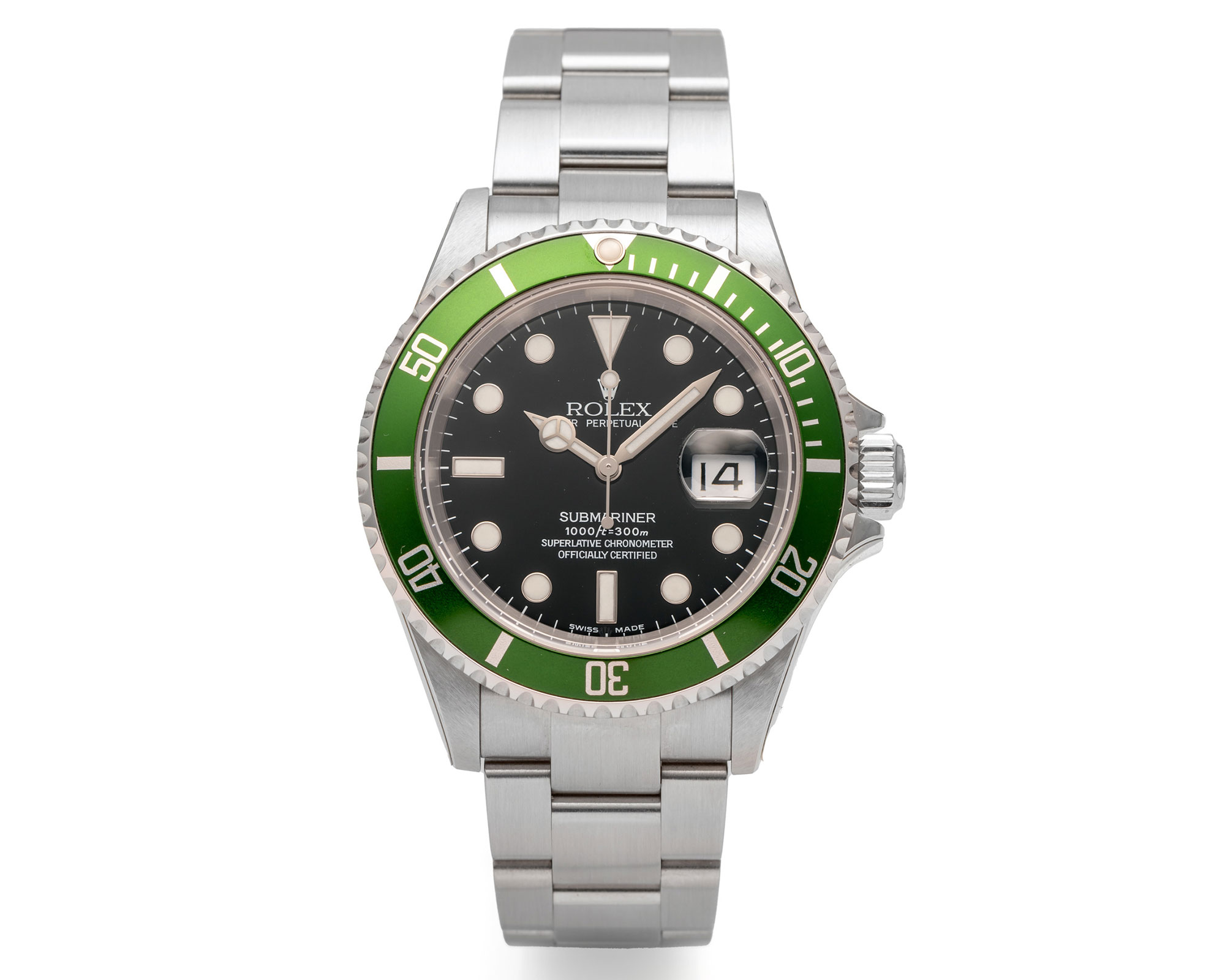 Lot 156, Rolex Submariner Ref. 11610LV, hammer plus premium CHF 21,250
Credit © Antiquorum
Another bargain was lot 157, a completely authentic Submariner model 5513 in good condition from 1967, selling for CHF 8,750.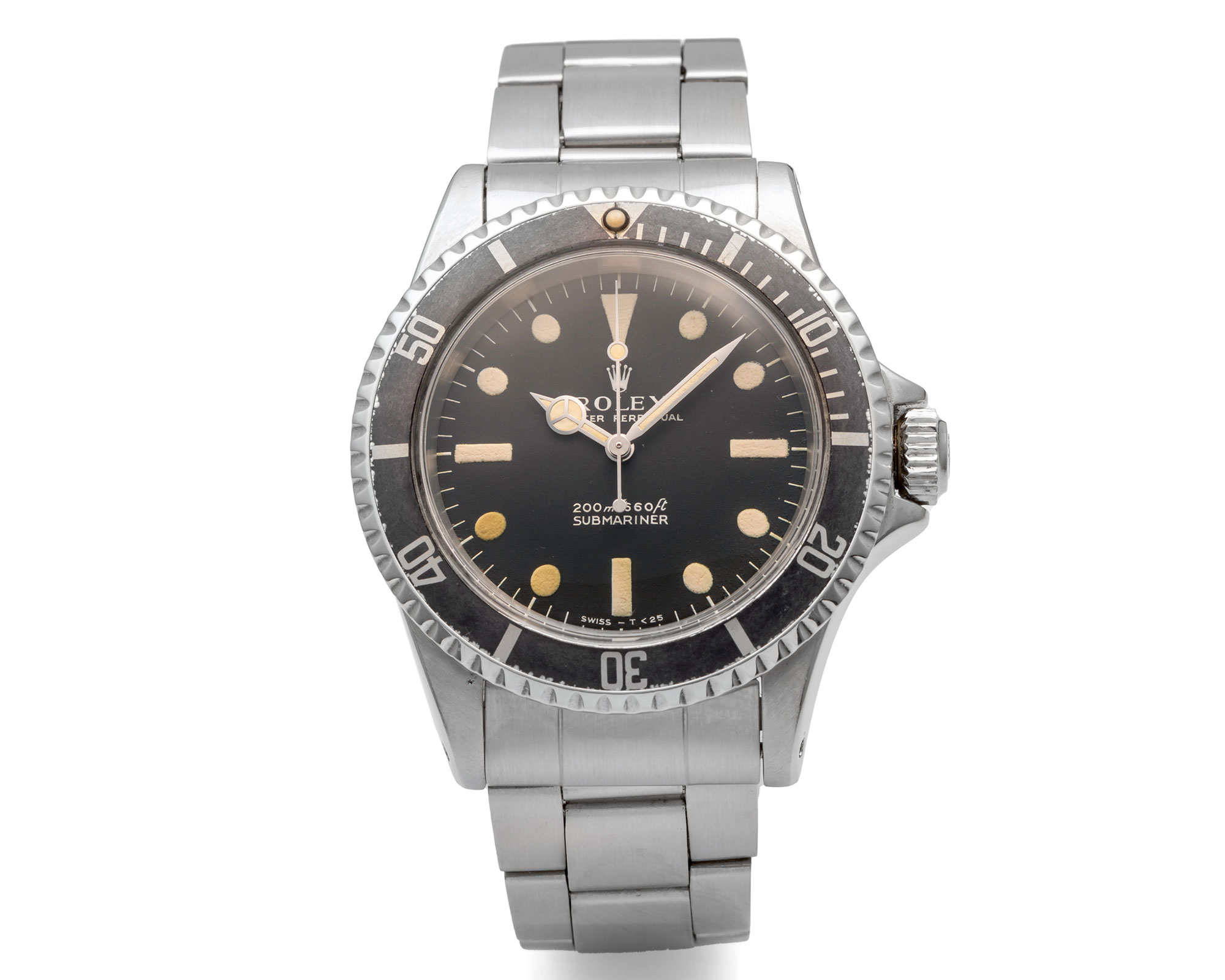 Los 157, Rolex Submariner Ref. 5513, hammer plus premium CHF 8,750
Credit © Antiquorum
One could have hoped for better with lots 152 and 165. With the Explorer II Ref. 16650, Rolex introduced white dials as an alternative to the standard black dials. The first generation of these dials were not colourfast, so after a few years an ivory-like patina developed. Replacing the Oyster steel strap on these watches with a sand or tobacco coloured leather strap creates a very casual look.
Collectors and dealers have long noticed this. A good example can therefore hardly be found for less than €20,000. Accordingly, the lot 165 fetched CHF 25,000. At the same time, there are still costs to be paid by the purchaser, as the black-framed hand belongs to a later watch and has to be replaced. This task is not particularly easy as the correct silver tritium hands are hard to find.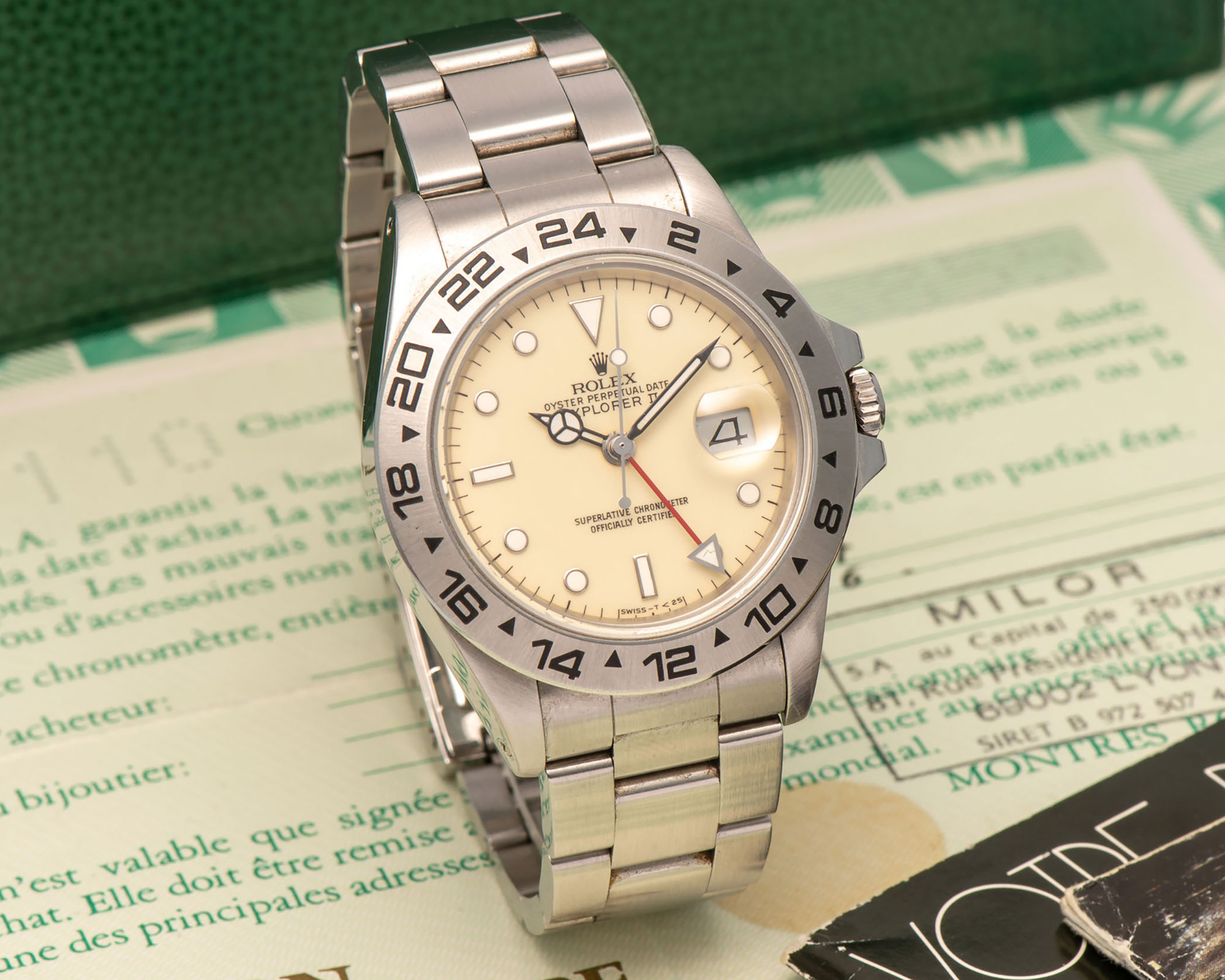 Lot 165, Rolex Explorer II, Ref. 16550 'Rail', hammer plus premium CHF 25,000
Credit © Antiquorum
In later models, Rolex corrected the error and the dials remained white (for much longer). Regardless of their colour, the dials can be distinguished by the arrangement of the lettering. On the original dials, there is a gap between 'Superlative/Official ' and 'Chronometer/Certified' ('Rail').
This gap is missing on lot 152. It is also discoloured, but the tone is different. In addition, the luminous indices and the hands are also no longer white, even though the watch is younger. Here, just as with Daytonas with a reddish-yellow discoloured dial, a cautious approach is to be advised. This colouring can also be forced in the kiln. Accordingly, lot 152 only achieved a price of CHF 10,000.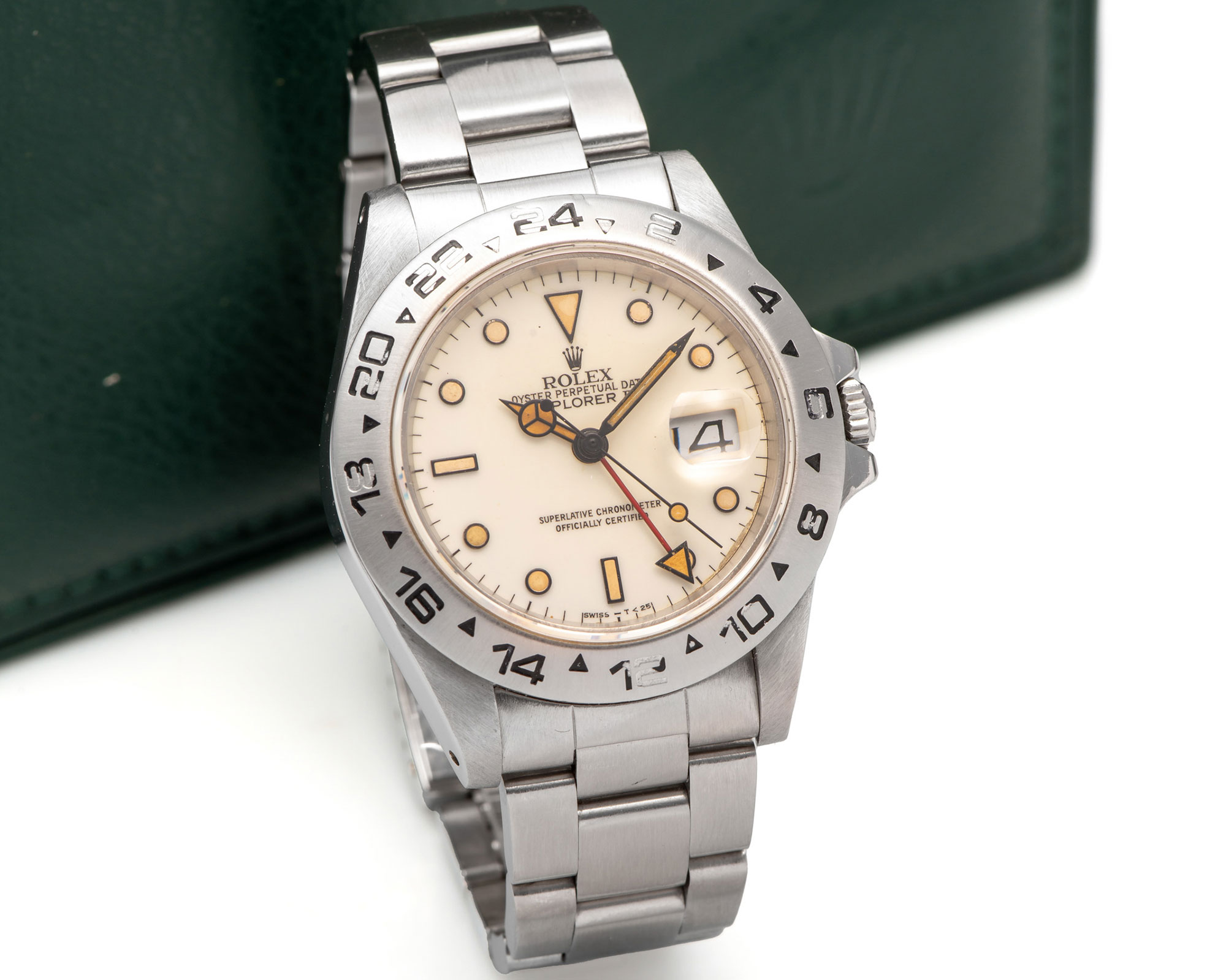 Lot 152, Rolex Explorer II, Ref. 16550, so-called 'Cicchi di Mais' oder 'corn grains',
hammer plus premium CHF 10,000
Credit © Antiquorum
Incidentally, the top lot in the Antiquorum auction was a Patek Philippe Model 1463 in rose gold, an extremely rare chronograph. The same model was sold in the Monaco Legend Group auction 4 weeks ago for a total of €624,000. The watch went for CHF 325,000 at Antiquorum last week. But that doesn't mean that the buyer in Monaco lost money. With vintage watches, the factors of condition and provenance play a price-deciding role, because all this is documented in the archives at Patek Philippe. In addition, the dial on the Monaco Legend Group lot was a perfectly preserved 'Two Tone Dial'.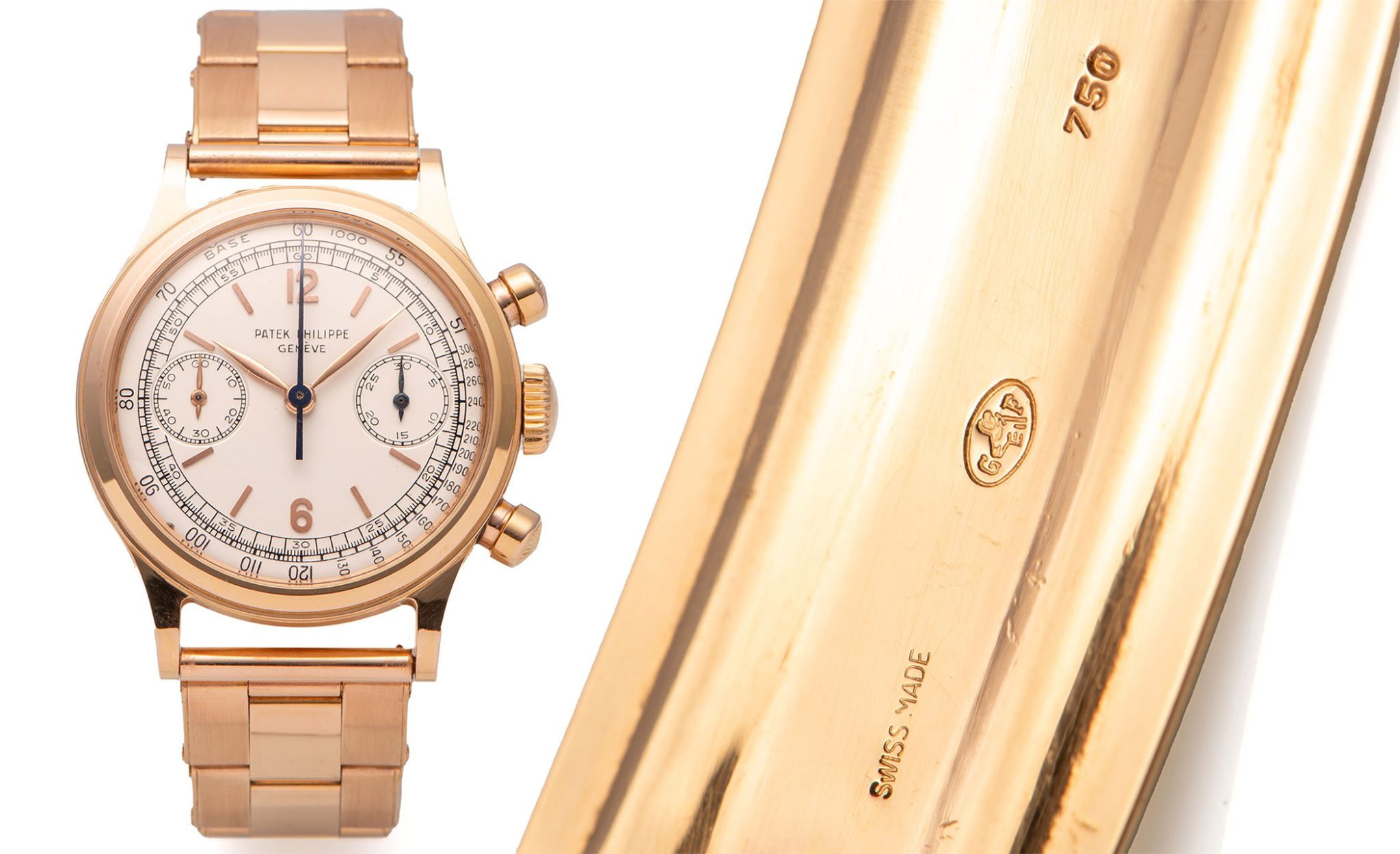 Lot 200, Patek Philippe Ref. 1463 in rose gold with a very valuable Gay Frères bracelet,
also in rose gold, and virtually impossible to find
Credit © Antiquorum
Besides the lots described above, there were many other interesting watches in the catalogue. I would like to mention lot 4, a small steel Movado chronograph. The lot fits well with the Patek Philippe just described, because the case came from the same atelier as that of the Patek. The beautiful pushers were also engraved and I was planning to buy the watch myself to give to my son should he qualify for high school.
The piece was about 70 years old and was in perfect condition, and the white dial showcased beautiful Breguet numerals and hands. With a valuation of between 3 and 5 thousand francs, I didn't have to think too long, either. However, my arm muscles with the paddle eventually went limp when the auctioneer called for CHF 10,000. And that was far from the end: the watch ultimately went for a total of CHF 16,250!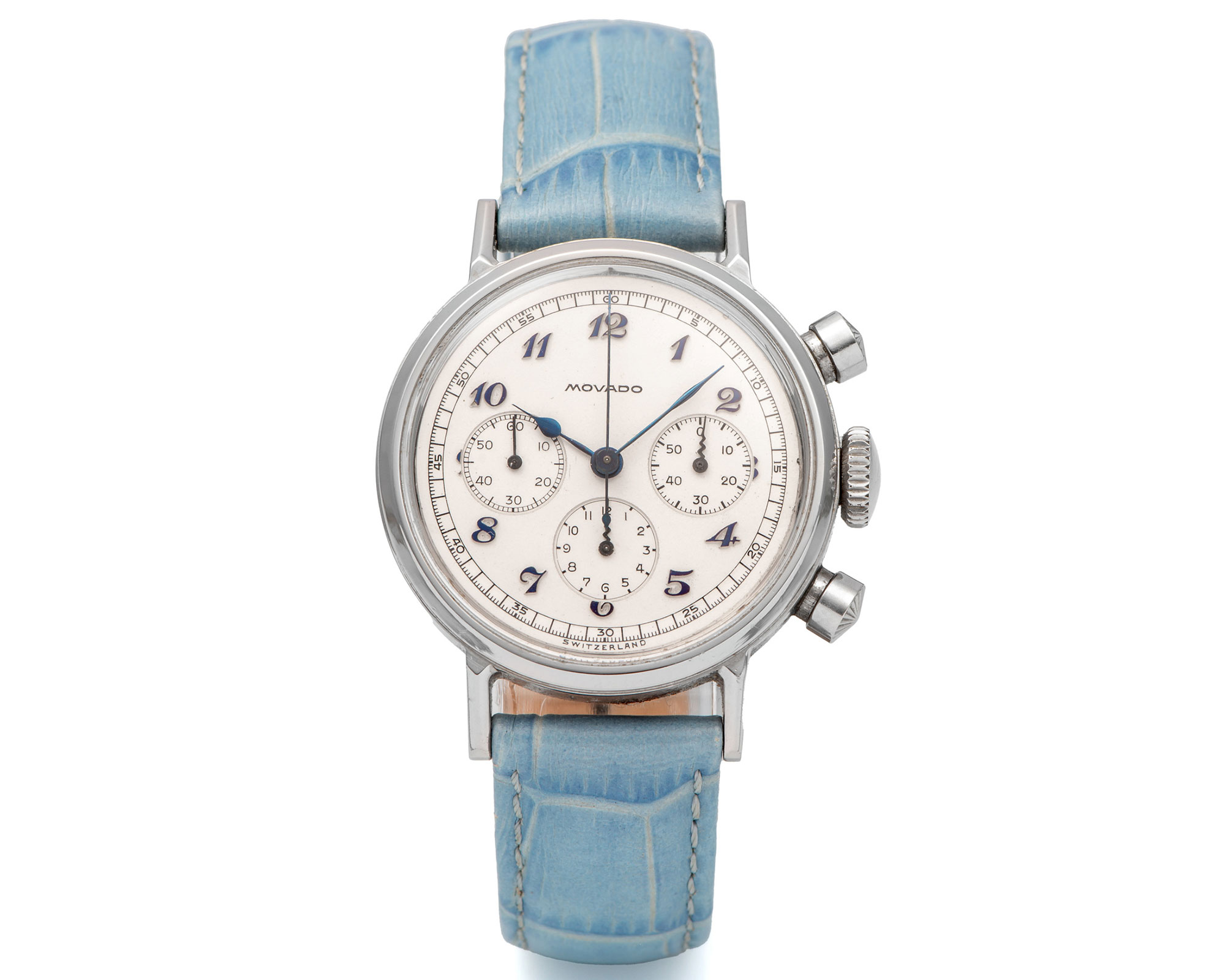 Lot 4, Movado Ref. 19018, Range CHF 3-5,000, hammer plus premium CHF 16,250
Credit © Antiquorum
Sotheby's also sets itself apart from Phillips and Christies with its own concept. The declared aim is to buy watches from private owners rather than from dealers or well-known collectors. Here, too, one always finds interesting lots. What's also nice is that there is also a willingness to auction off entire collections instead of engaging in the well-known 'cherry picking'. This was also the case this May in the sale, 'Centuries of Time: A Private Collection'.
While I am neither a pocket watch fan nor expert, it is worth noting that the main lot of this auction sold for over one million Swiss francs. An 'Important Watch' indeed: a Breguet from the master watchmaker's lifetime, sold back in 1808 for 4,000 francs to the Turkish ambassador to Napoleon's court at the time. You don't have to be an expert to understand the value of the watch. The striking mechanism integrated Grande and Petite Sonnerie on 5 different notes – and to think this was conceived over 200 years ago!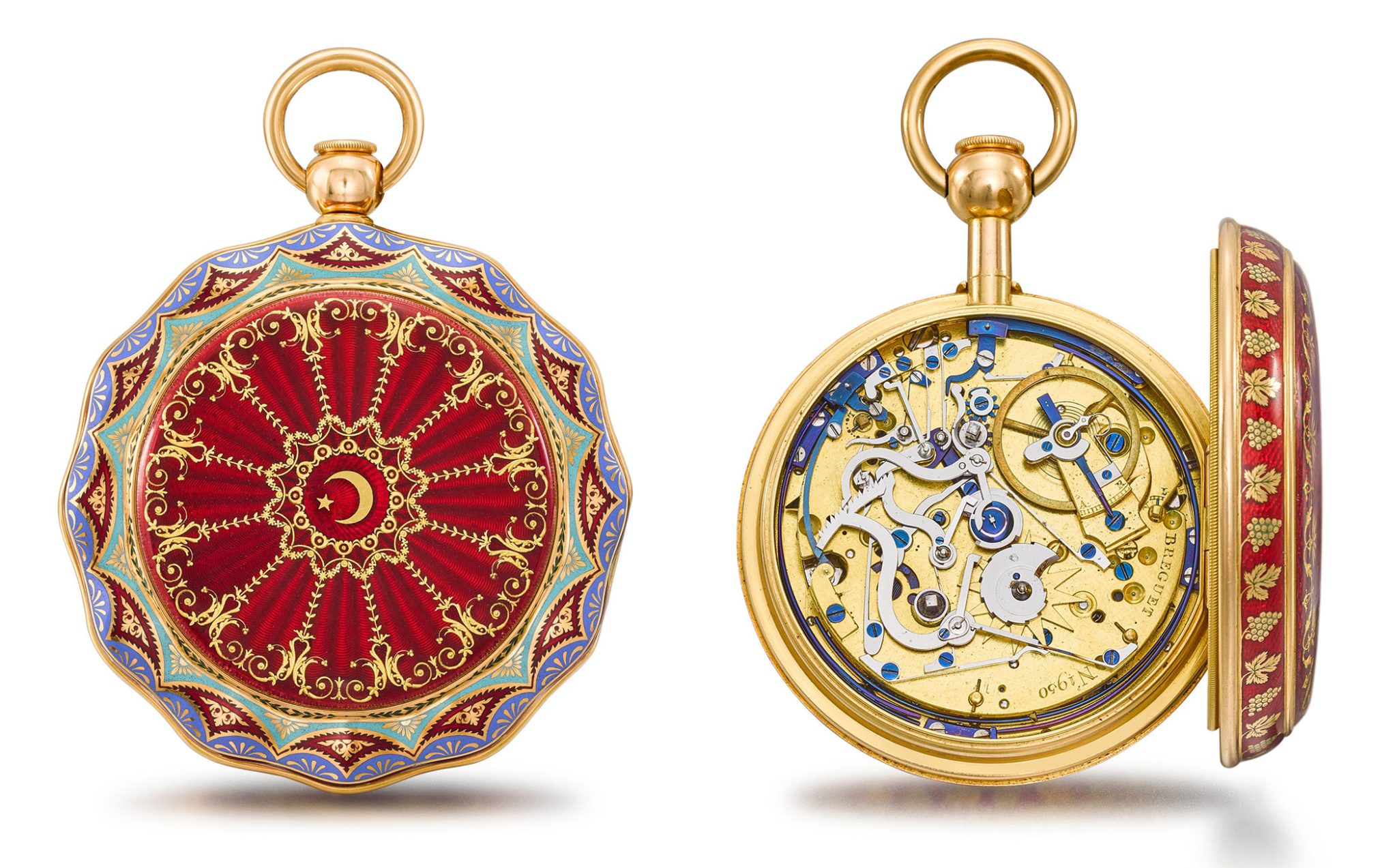 Sotheby's, Centuries of Time: A Private Collection, Lot 1347, Abraham-Louis Breguet,
hammer plus premium CHF 1.1 million
Credit © Sotheby's
In Sotheby's main auction, 'Important Watches: Part I', there was also a beautiful pocket watch up for bid, this time by Patek Philippe. This watch dates back to 1930, when it was already clear that the pocket watch had lost the battle against the wristwatch. This watch also has a striking movement. The special feature, however, is the 'In Line' date display of the perpetual calendar; 'a Guichet' or 'American Calendar'. This is a motif that Patek Philippe has taken up again in the current wristwatch collection. The watch beat the upper range of CHF 150,000 by 10% and sold for CHF 165,000.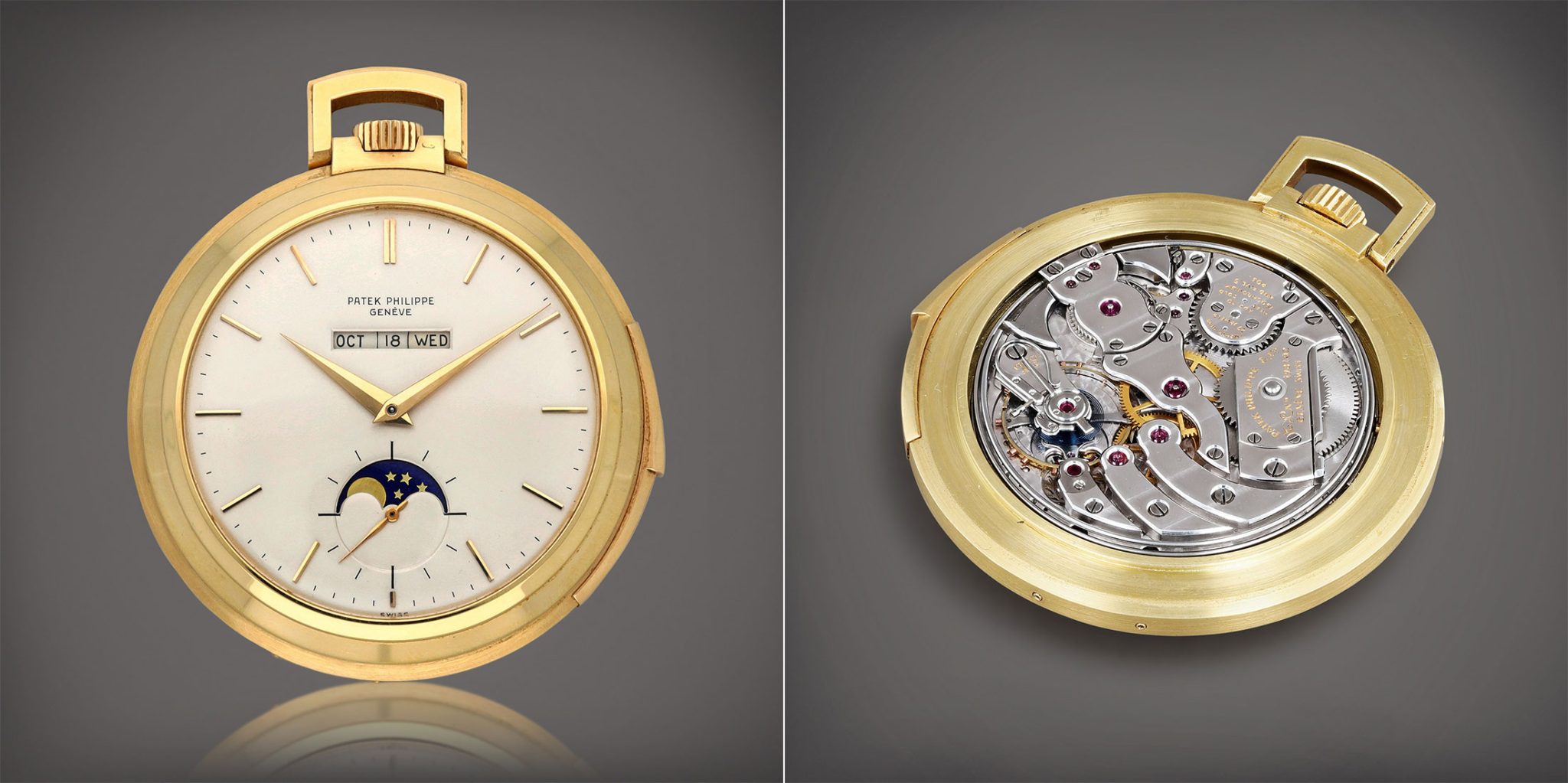 Sotheby's, Important Watches: Part I, Lot 75, Patek Philippe,
Ref. 844 'American Calendar', hammer plus premium CHF 165,000
Credit © Sotheby's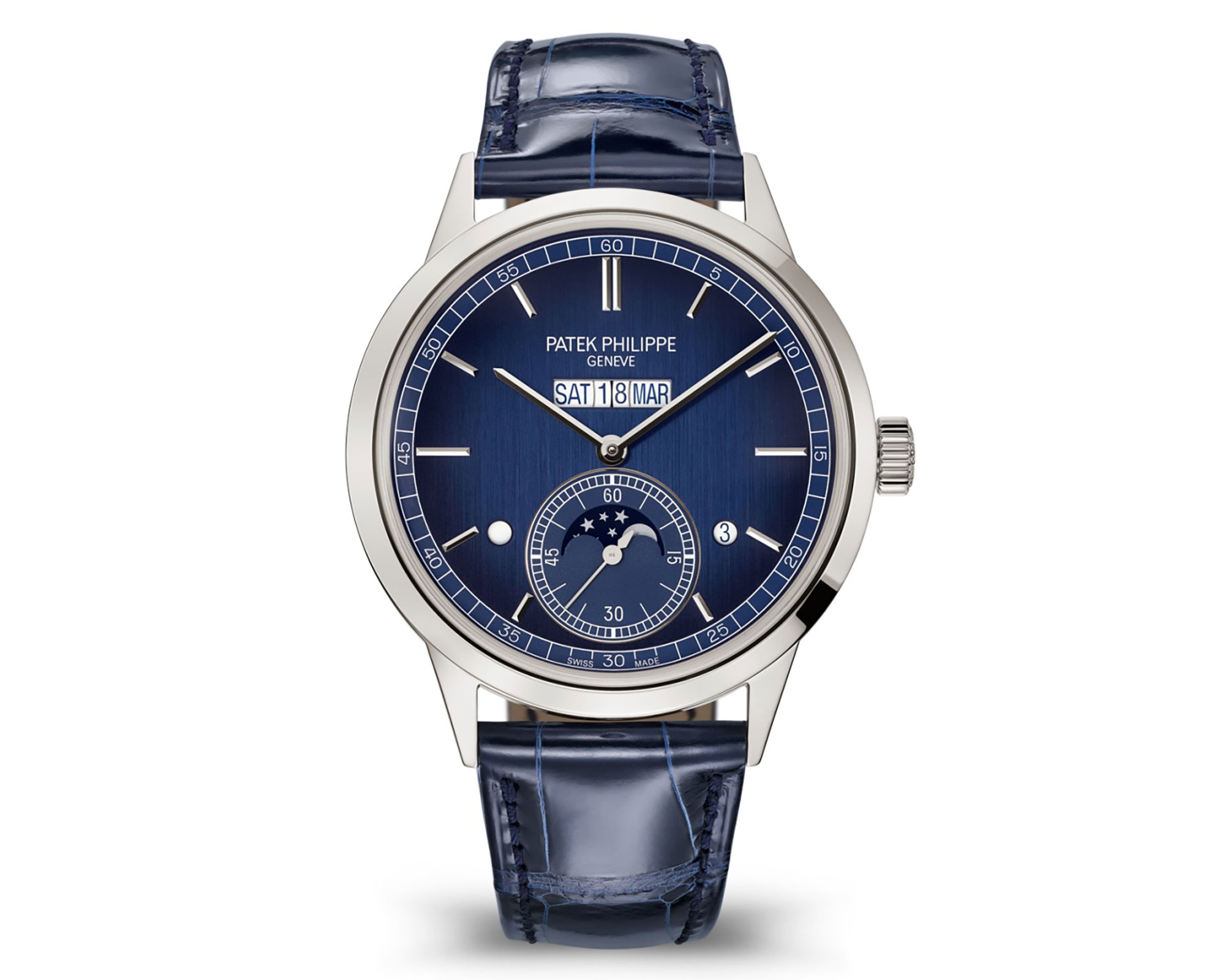 Current collection Ref. 5236P-001
The real surprise for me, however, is lot 119: a gold 'Paul Newman John Player Special' model 6241. Unfortunately, I did not have the opportunity to examine the watch myself. However, the price achieved of CHF 2.2 million for a Daytona with pump pushers speaks for itself. The watch has never been serviced, has never been auctioned before and comes from the family of the former buyer.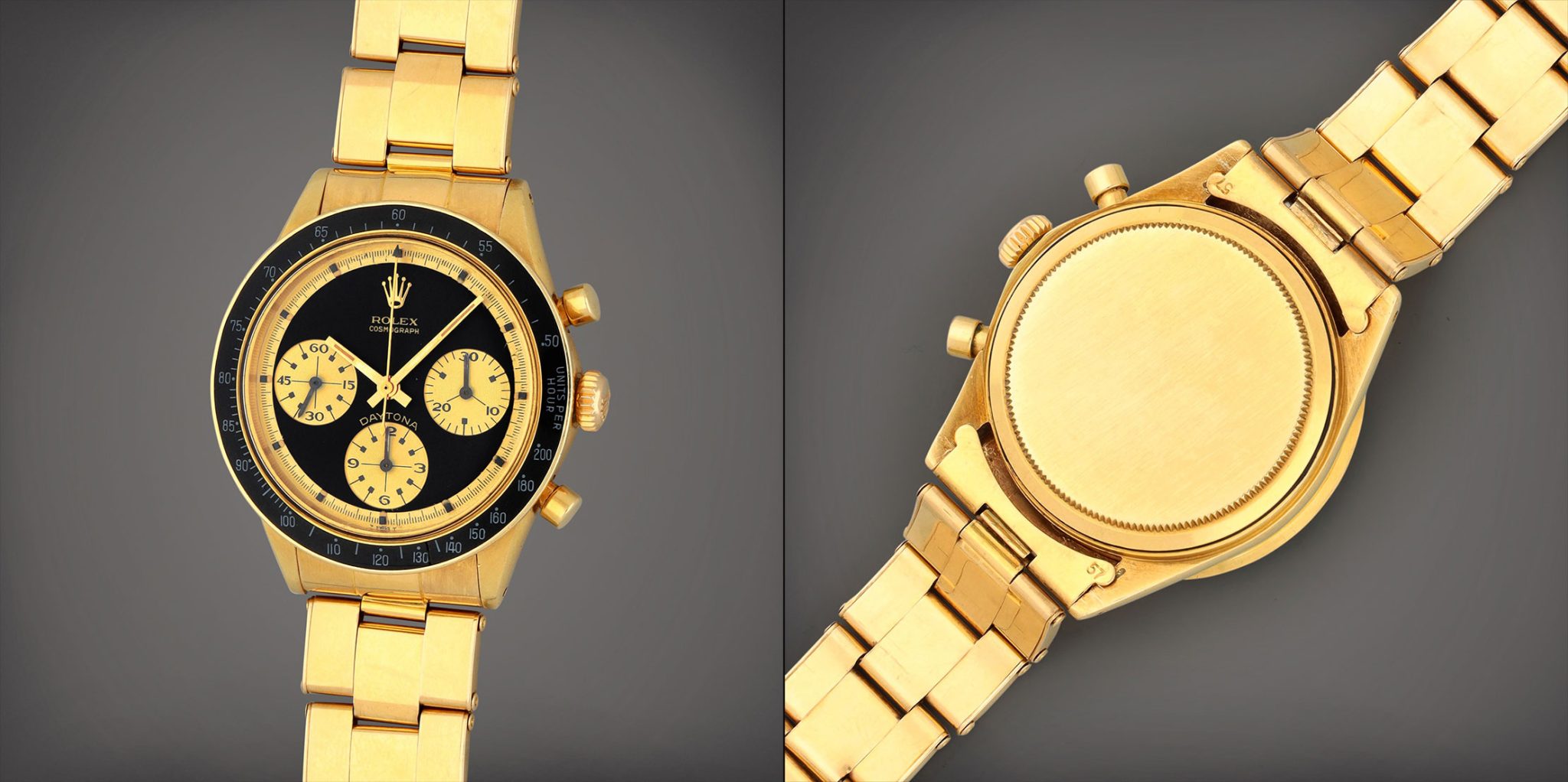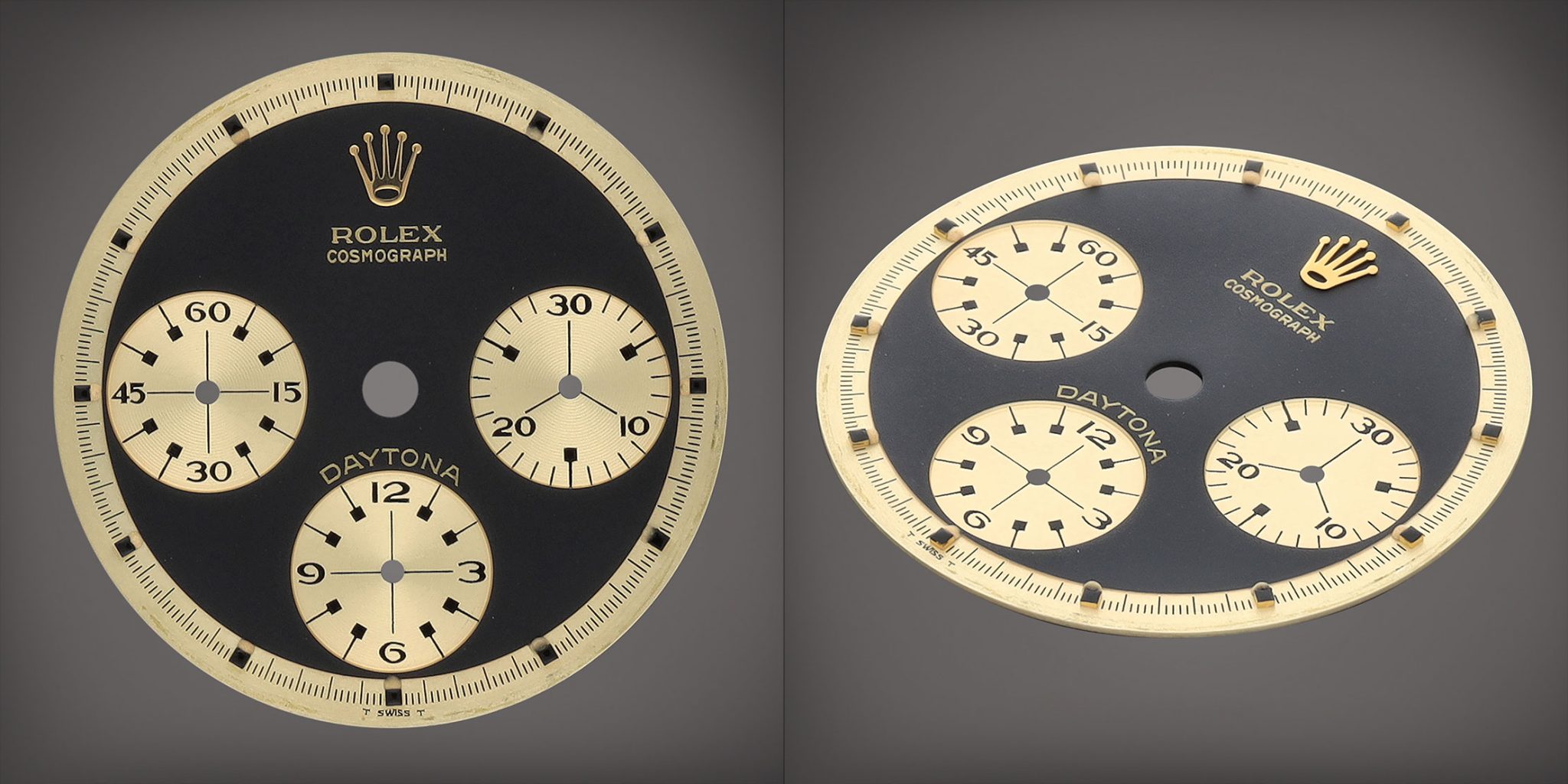 Sotheby's, Important Watches: Part I, Lot 119, Rolex Ref. 6241 in 18-carat gold,
hammer plus premium CHF 2.238 million
Credit © Sotheby's
Now Christie's lot 84 was a Patek Philippe Nautilus 57-11 with a Tiffany dial, as owned by Jay-Z and Leonardo DiCaprio. Such a watch was first auctioned by Phillips in December 2021 at US$ 6.5 million (Lot 1). In November 2022, Christie's auctioned the model for CHF 3.2 million (lot 34) and this May, it was sold for CHF 2.2 million (lot 84). The condition of the watches is unlikely to have played a role here. Between the original result at Phillips and the result achieved now is what most of us would consider a fortune. If it were not so serious, the poignancy of deflationary tendencies in inflationary times would be plain to see. Anyone who develops a serious passion for watches should try to separate vanity from sustainability from the outset. This is what distinguishes the last two lots described.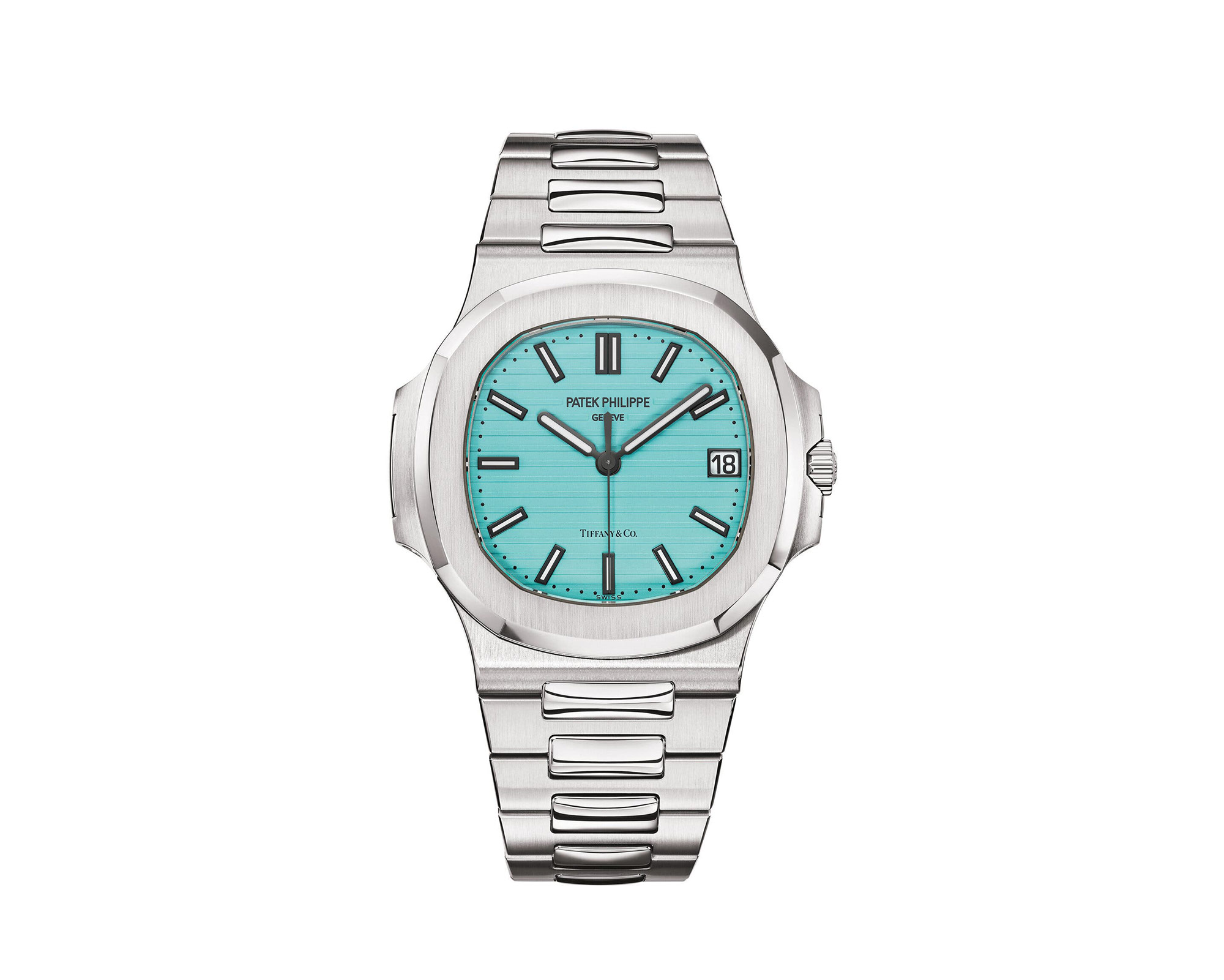 Christie's Lot 84, a Patek Philippe Nautilus Ref. 5711, hammer plus premium CHF 2.2 million
To finish with the much-discussed fairytale ending to the auction, I want to mention Christie's lot 131: another Patek Philippe, but from the perspective of my personal passion, first and foremost a vintage watch. Patek gained its position in the wristwatch market by miniaturising complications in the 1940s. At that time, Rolex had already captured the core values, precision and reliability. Patek pursued two strategies. One was to add perpetual calendar modules to Valjoux chronograph ebauches, and the other was to equip its in-house wristwatch calibres with perpetual calendar modules as well. Of course, the chronographs with a perpetual calendar were more spectacular and are therefore emblematic of the brand today (cf. Ref. 1518 and Ref. 2499). However, the calendar modules for both versions came from the legendary atelier Victorin Piguet, and the models without chronographs are much rarer than those with chronographs. For purists like me, the latter versions offer superior aesthetics.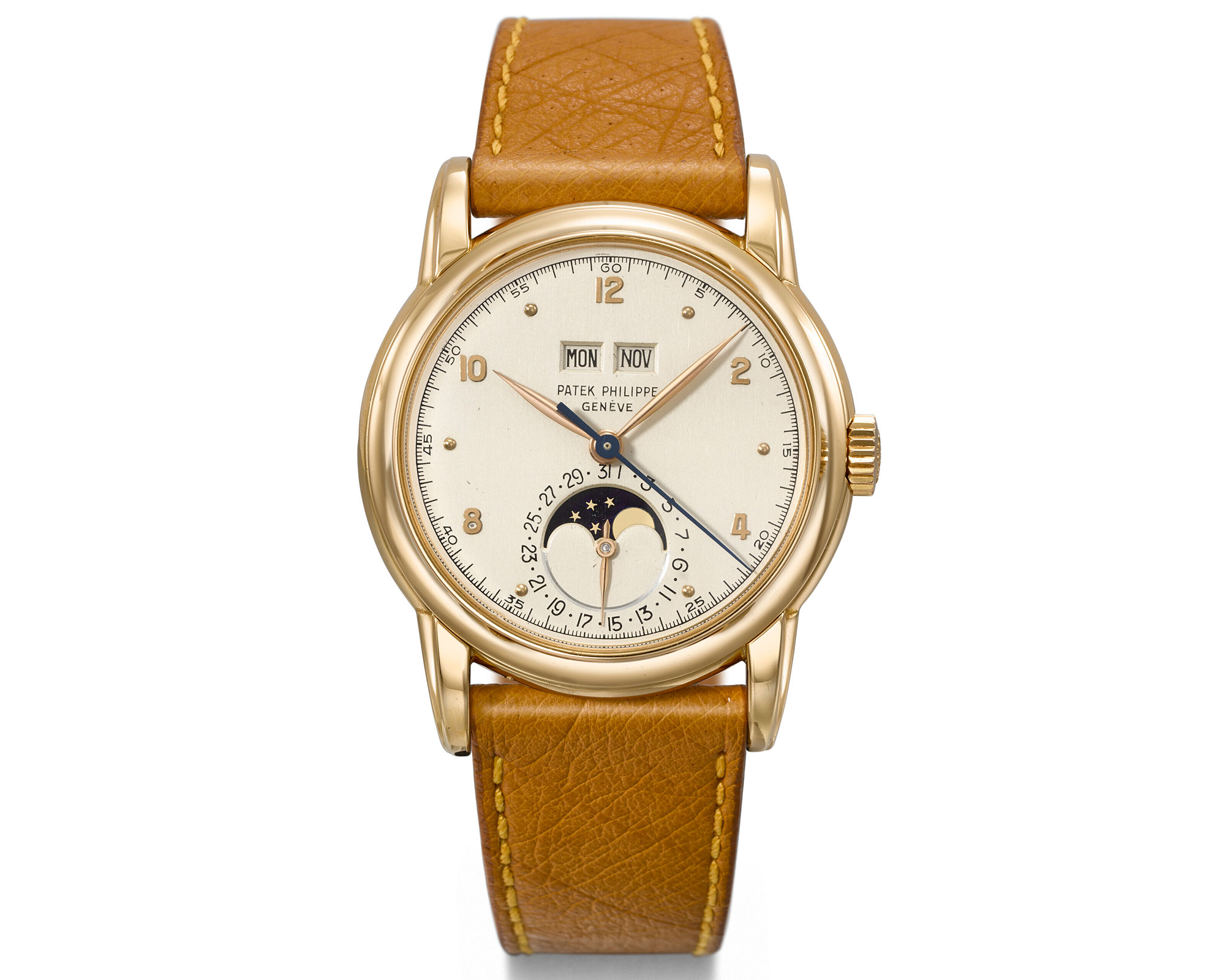 Christie's Lot 131, Patek Philippe Ref. 2497 in rose gold, range CHF 600,000 to 1.2 million,
hammer plus premium CHF 1.5 million
Credit © Christie's
Lot 131 is a beautiful reference 2497 in rose gold. Despite the complication of the movement, the dial appears completely uncluttered and offers an aesthetic that will never lose its relevance. This is also, and perhaps above all, due to the central second hand of the calibre 27 SCQ (Seconde Centrale, Quantième Perpetuelle). The watch was produced in 1953 and not sold until 1970, when Patek had long since introduced perpetual calendars with automatic movement. The watch is not perfect, yet it easily beat its estimate of CHF 600,000 – 1.2 million, achieving a price of CHF 1.5 million.
---
Individual verifications for reference:
Phillips
The Geneva Watch Auction: XVII. 13 – 14 May 2023.
Christie's
The Art of F.P. Journe. 12 May 2023.
Rare Watches. 13 May 2023.
Sotheby's
Centuries of Time: A Private Collection. 14 May 2023.
Important Watches: Part I. 14 May 2023.
Antiquorum
Important Modern & Vintage Timepieces. May 14-15, 2023.