Thomas Jefferson once said 'A walk about Paris will provide lessons in history, beauty, and in the point of life.' Yet I found that I didn't need to take a walk. At Jaeger-LeCoultre's Reverso Stories Exhibition, a ten-second trot from our hotel on Rue Boissy d'Anglas in Paris, I discovered an array of both beauty and history at my fingertips. I was lucky enough to meet with CEO Catherine Rénier to discuss all things Reverso, from life at the manufacture to why she sees the watchmaker's best-known model as a 'true blessing'. I also caught up with Hollywood star Nicholas Hoult, to find out why he represents the Swiss horology house, as well as which Reverso model he chooses to wear.
---
Art at the heart of the Reverso
---
The Reverso Stories Exhibition, running from October 21st to December 24th, presides on 15 Rue du Faubourg Saint-Honoré. Its prestigious neighbours include the likes of Cartier, Hermès and Audemars Piguet. The building has been transformed to celebrate 90 years of Jaeger-LeCoultre's Reverso. It takes its visitors on a visual journey through time (quite literally), displaying the evolution of the 188-year old maison's most revered model. The exhibition covers four main features when it comes to the Reverso: the story of its conception, style and design, innovation and craftsmanship.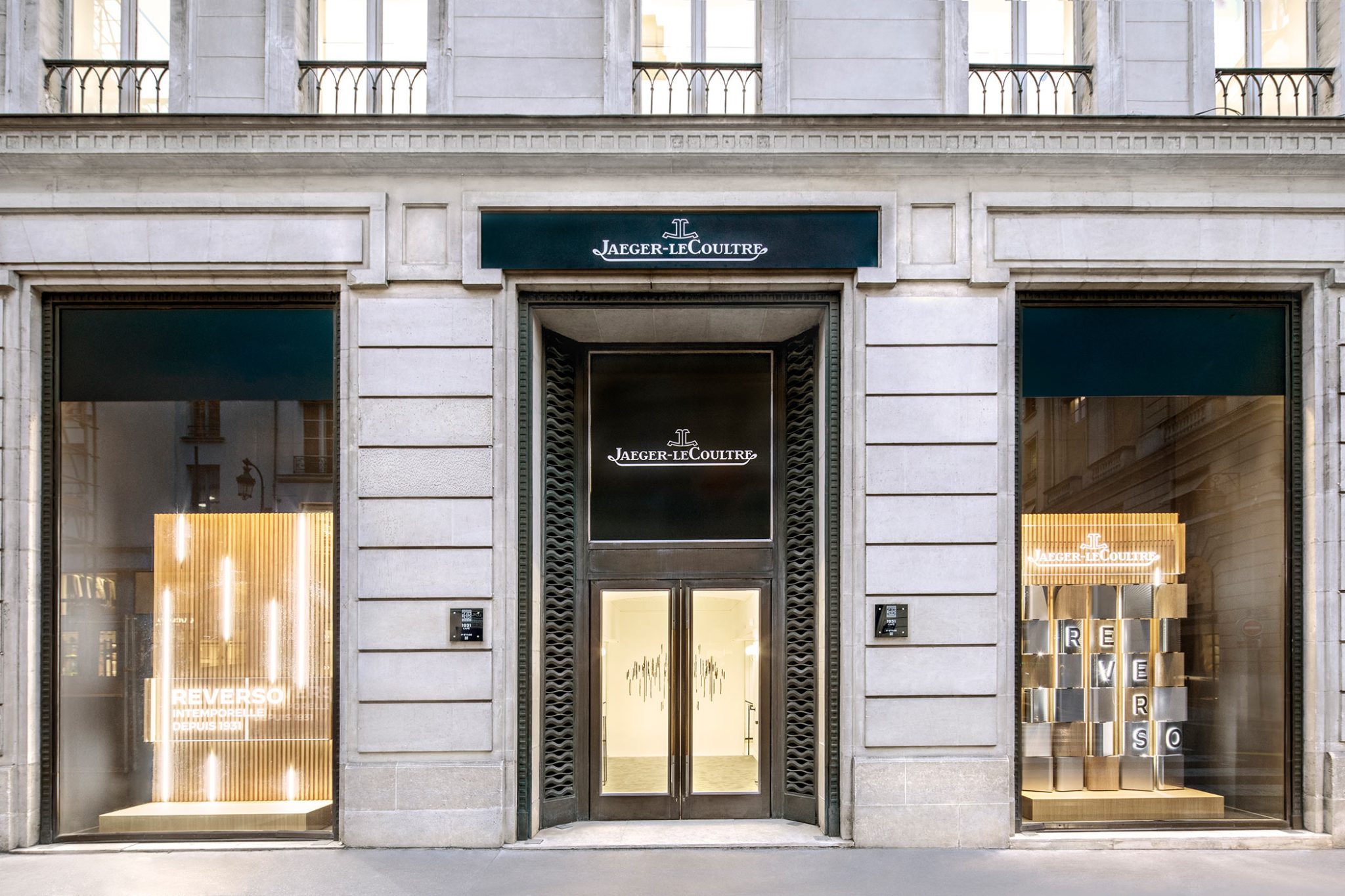 Upon entering, you are not exactly greeted by a watch, but a large artwork; Spacetime. The installation is by Michael Murphy, an artist from Brooklyn who was also present at the exhibition. Murphy's Spacetime evolves around his audience; dividing the key components of Jaeger-LeCoultre's showstopping Nonantième and suspending them in the air, the overall view of his installation varies depends on one's angle and position. The result is a creation that silently expresses the intricate and serene nature of Swiss watchmaking – a feeling that resonates at Jaeger-LeCoultre in particular.
I find it rather profound that Murphy's artwork is the very first thing to greet guests at the exhibition. It is a poignant reminder that the Reverso is a watch that stems from art. After all, the Art Deco timepiece's very roots arguably lie in Paris; Art Deco came into life at the Exposition Internationale des Arts Décoratifs et Industriels Modernes in 1925, with the birth of the Reverso following six years later in 1931.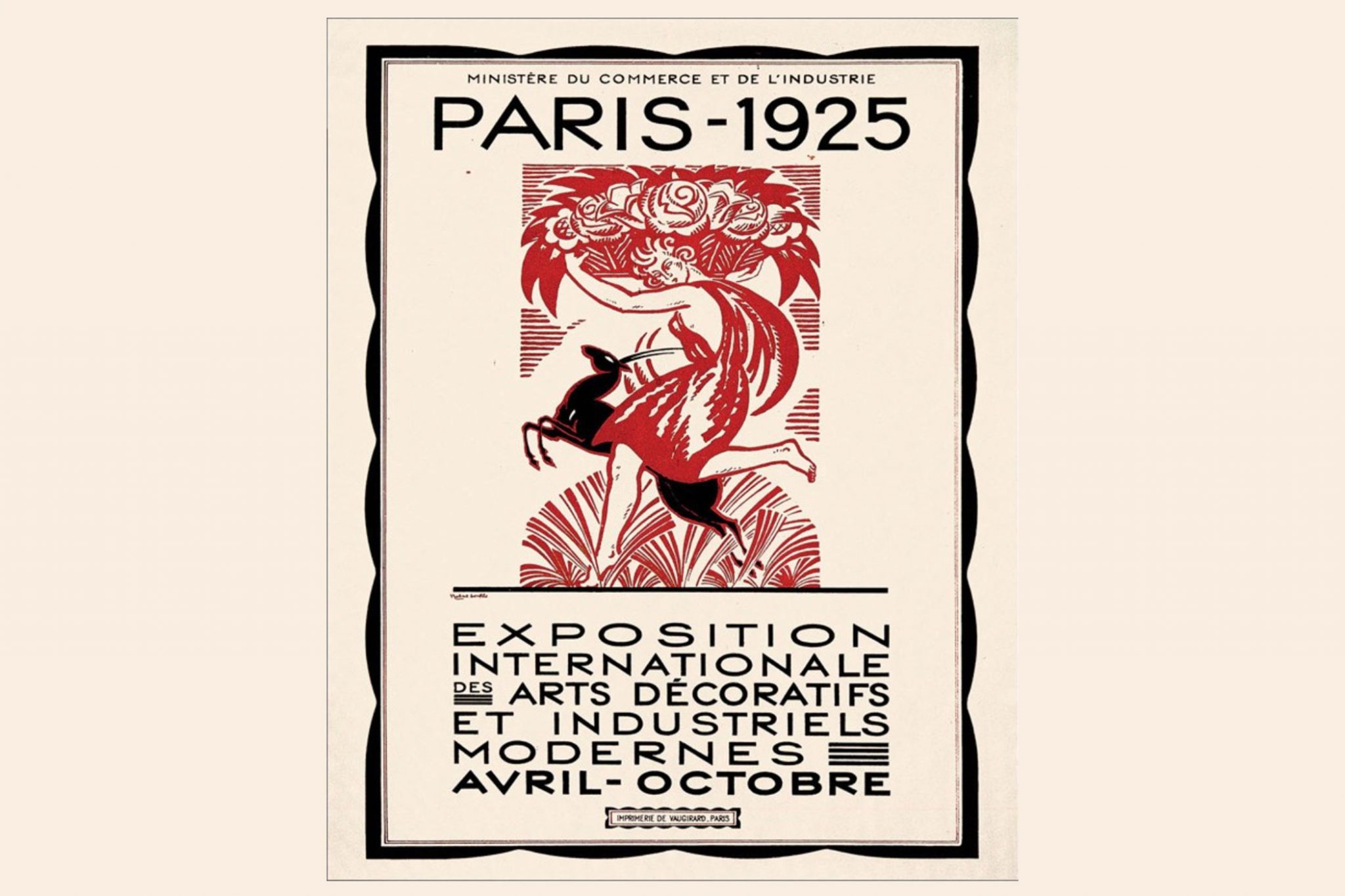 ---
Craftmanship is key: Enamel dials
---
Today, Reverso watches not only display art through their distinctive Art Deco form, from the cases' gadroons to colourful dials, but also through literal art. Amongst many other things, the Reverso Stories Exhibition is home to an array of immaculately painted enamel dials. These have a long history at the manufacture. The enamelling tradition began in 1936, a mere five years after the watch's conception. Furthermore, I learn, the technique, like the Reverso itself, has Indian roots. It was inspired by a traditional art form from the country, before being adapted by enamelers in Geneva.
The portrait on the back of the 1936 'Indian Beauty' [below] is believed to be of the Maharani of an Indian State, although her exact identity has never been confirmed. This Reverso was home to what would become the first of many such enamel artworks, and seeing the historic caseback (among many others) at the exhibition was both a mind-blowing and magical experience that emphasises the far-reaching, varied past of the Reverso.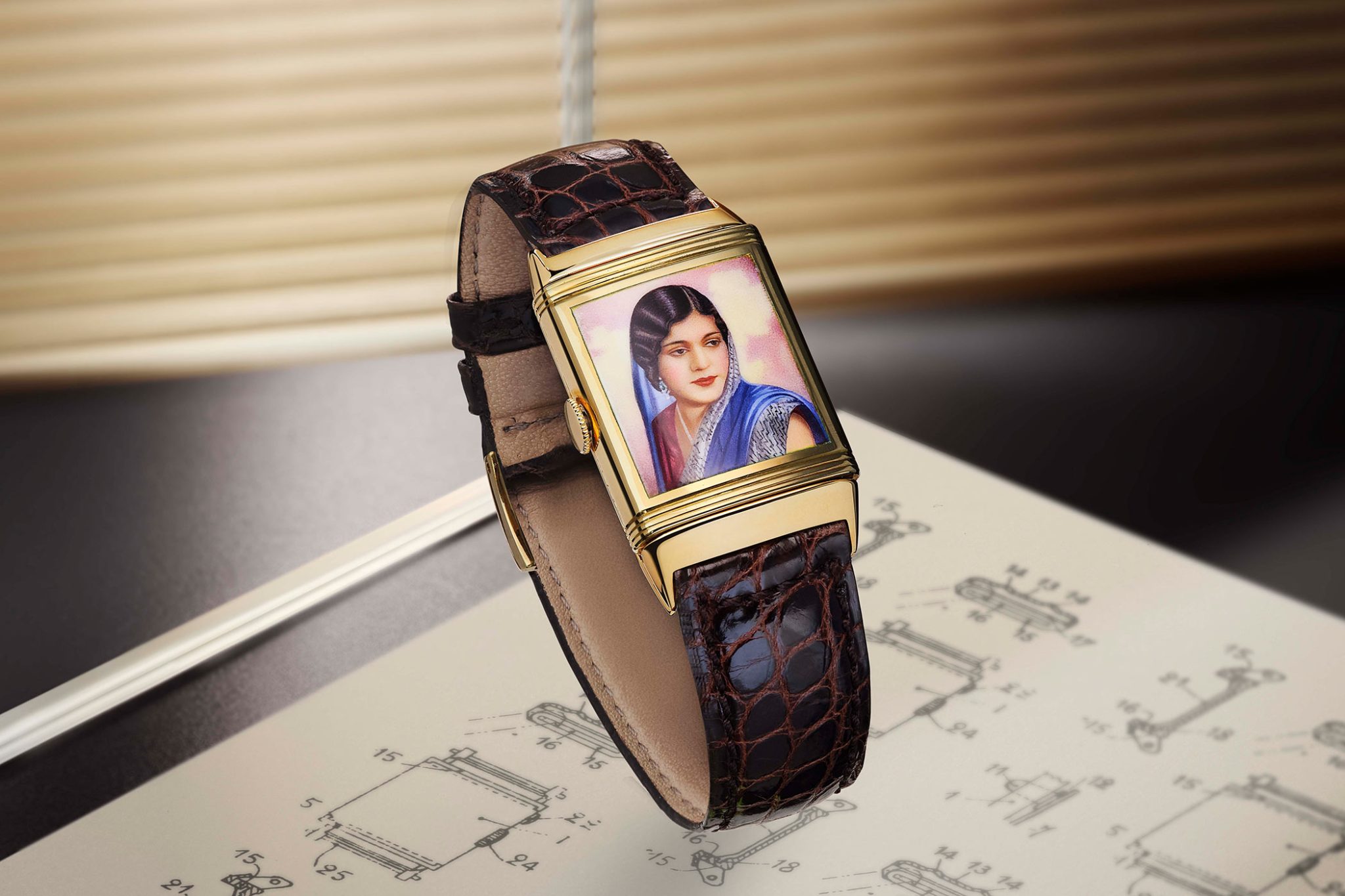 While enamel art temporarily disappeared for over a generation, it resurfaced at the manufacture in 1994 as one watchmaker at the maison began to rediscover the lost craft. Today, three main enamel miniaturists at Jaeger-LeCoultre lead the way in the techniques of grand feu, champlevé, translucent, and cloisonné. The horology house celebrates various artists by creating exquisite miniature versions of masterpieces. Amongst the most memorable are Katsushika Hokusai's The Great Wave off Kanagawa and Kirifuri Waterfall, Gustav Klimt's Portrait of a Lady, and Vincent van Gogh's Sunset at Montmajour.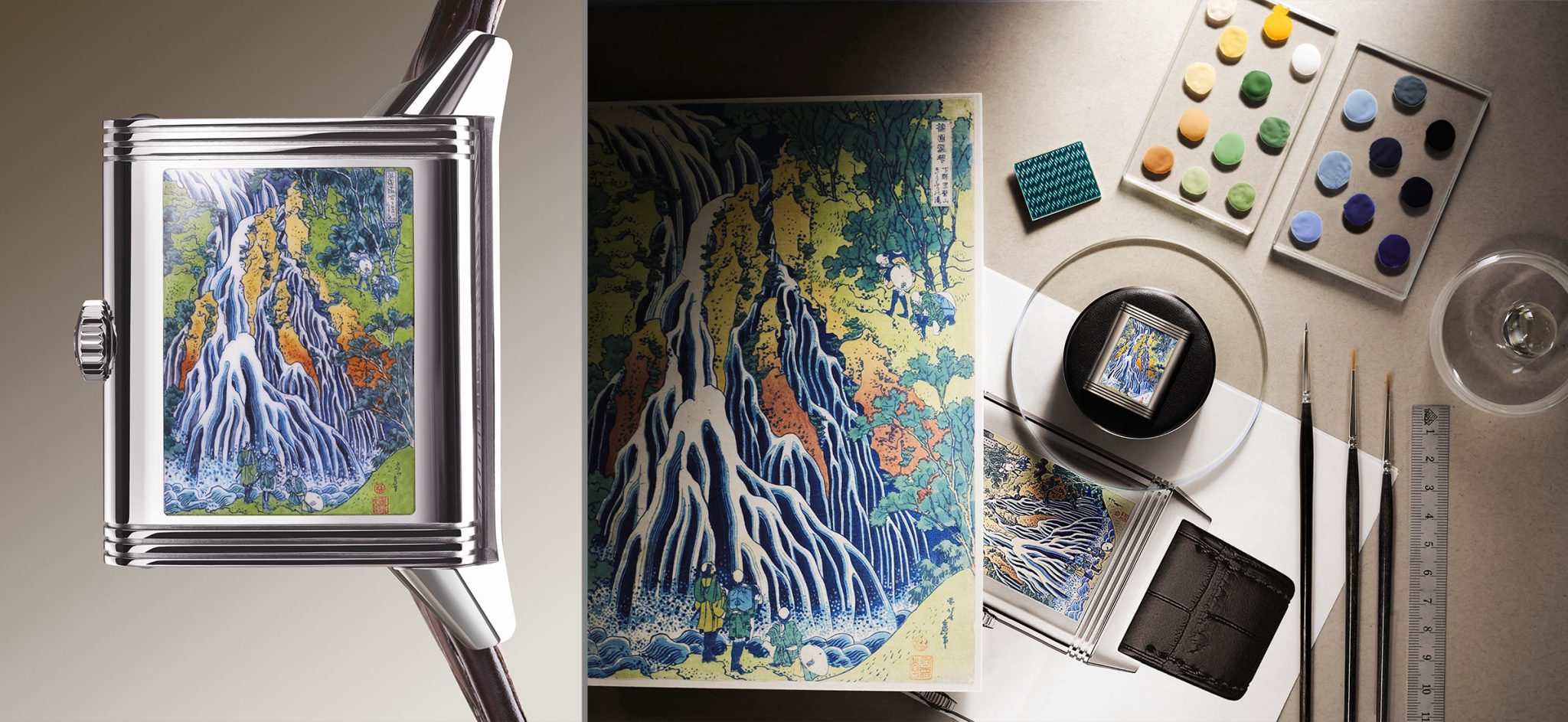 ---
Chatting with Jaeger-LeCoultre CEO Catherine Rénier
---
On the top floor of the Reverso Stories Exhibition, I meet with Jaeger-LeCoultre CEO Catherine Rénier at the 1931 Café. We were supplemented with 'couture cakes and pastries' created by the highly talented Paris-based Nina Métayer, who was happy to share some secret tips with me (a hopeless baker). The flavours on offer, from poached berries to forest honey and hazelnuts, pay tribute to Jager-LeCoultre's home in the Vallée de Joux. I am also gifted some of the watch manufacture's own honey; the horology house is home to no less than ten bee hives, run by local beekeeper, Franck Crozet.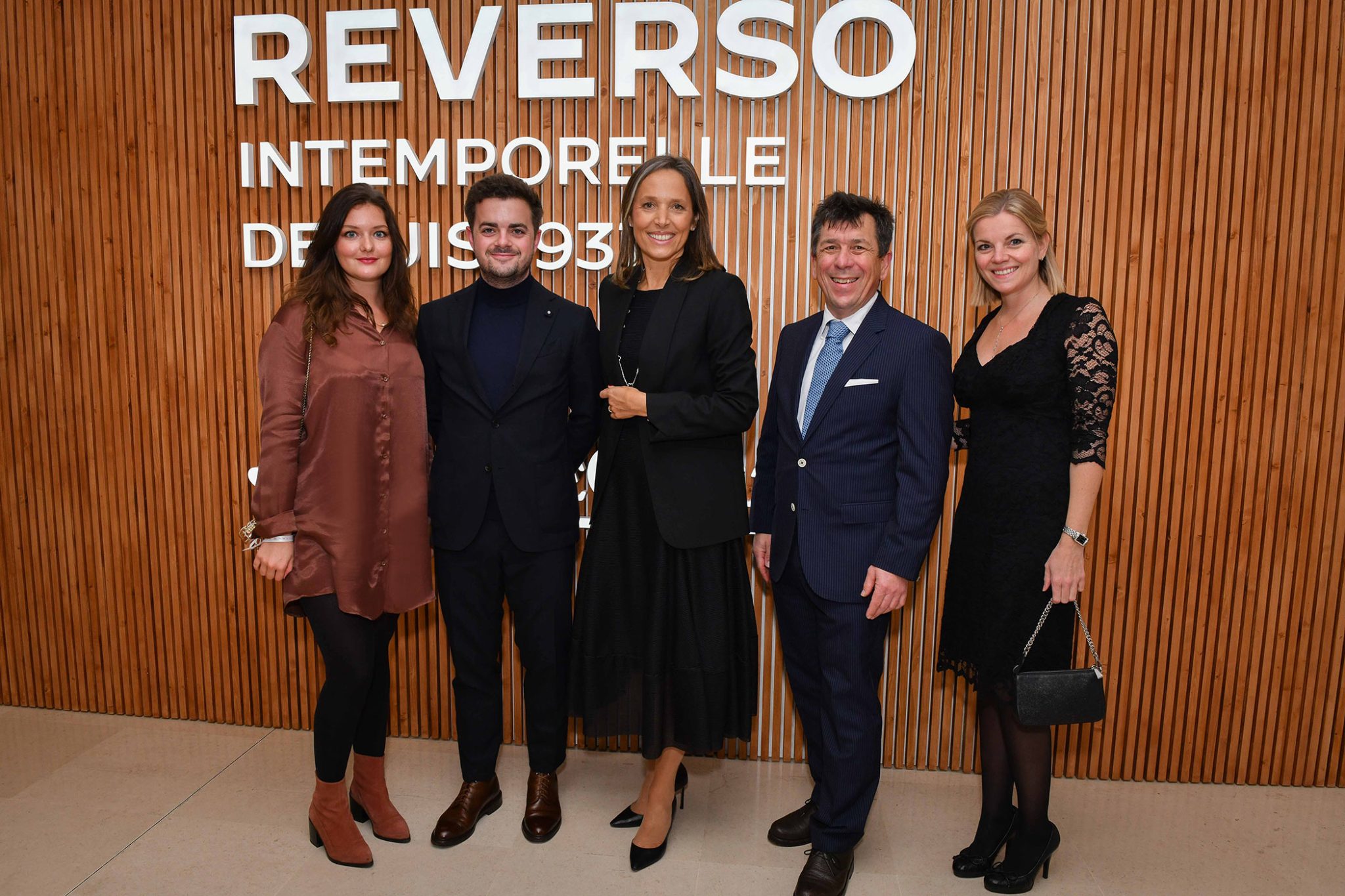 ---
Catherine Rénier's journey from jewellery to horology
---
Upon meeting, it's immediately clear that Catherine Rénier is animated, approachable, and passionate about her company. After courteously acknowledging we share the same name and discovering a shared love for famed Munich delicatessen Käfer, I begin by asking Rénier how she transitioned from jewellery (having previously worked for Cartier and Van Cleef & Arpels) to horology. 'I've been in the jewellery industry for about 20 years, but the move to watchmaking was very natural for many reasons,' replies Rénier.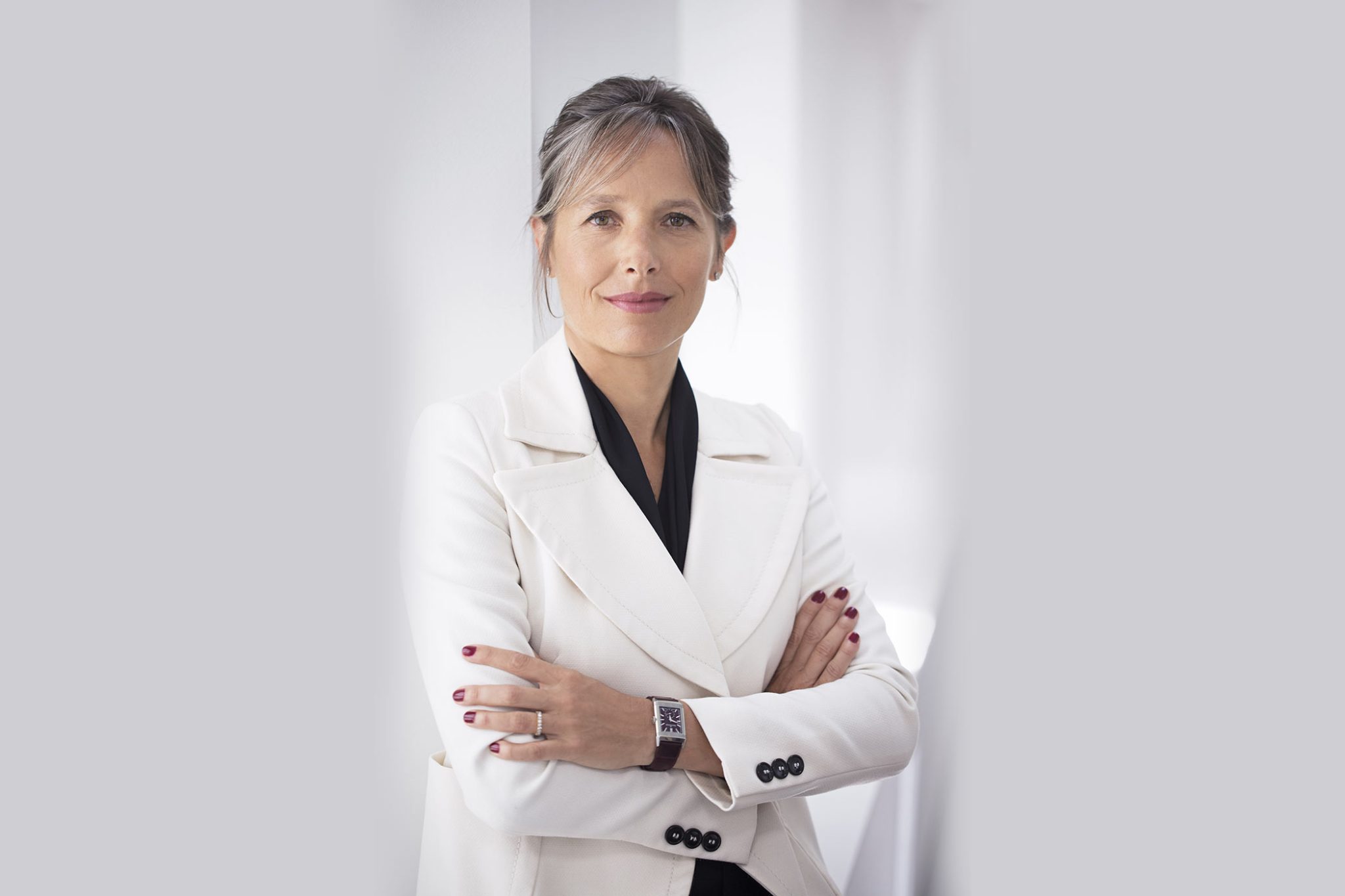 Catherine Rénier, CEO of Jaeger-LeCoultre
Credit: Johann Sauty
'First of all, what always kept me passionate about jewellery was the craftmanship and creativity. I loved to talk with the high jewellery makers, visit workshops, and see new pieces as well as the fantastic stories that come alongside them. I felt the exact same passion at Jaeger-LeCoultre the very first day that I walked into the manufacture. This included the people I met there; how knowledgable, passionate, and artistic they were, and, of course, the fact that they are total experts with their watchmaking know-how. So while it's not the exact same as jewellery making, of course, watchmakers do speak the same language. They have the same mindset and the same level of respect for craftsmanship and heritage. So, the move across was very smooth for me.'
---
Passion is key
---
Despite this, horology and jewellery are still technically different industries, I point out. I ask how much watchmaking know-how she possessed prior to joining Jaeger-LeCoultre. 'I knew a lot about precious stones, of course. But in this industry, you learn everything pretty quickly because it all evolves around passion and interest. It's something that really matters to you. I mean, I am not going to become a watchmaker tomorrow. But it's very natural for me to work with everyone at Jaeger-LeCoultre. This includes people from across the manufacture, from the design team, Research and Development, to those selecting products and working on collections. In the end, it's all about technique, creativity, aesthetics, and technology. Once you get the gist of that, you just have to understand the values of a maison and what they stand for.'
---
All-encompassing collections
---
What does Catherine Rénier particularly like about the maison since joining in 2018, I wonder? 'Jaeger-LeCoultre has this unique ability to talk to both men and women', she replies. 'It's not like I suddenly entered a world without femininity or expression of beauty, where creativity for women's products just disappears. We have this amazing platform at Jaeger-LeCoultre where our products are also very relevant for men, with complications and so on, yet a huge part of our clientele are also women.' She's right to point this out. There are a number of Swiss companies that are certainly adrenaline-fuelled and motivated towards all things masculine; products for women can sometimes feel like an afterthought. By contrast, Jaeger-LeCoultre is consistently engaged in creating watches that will cater to both genders' often varying tastes.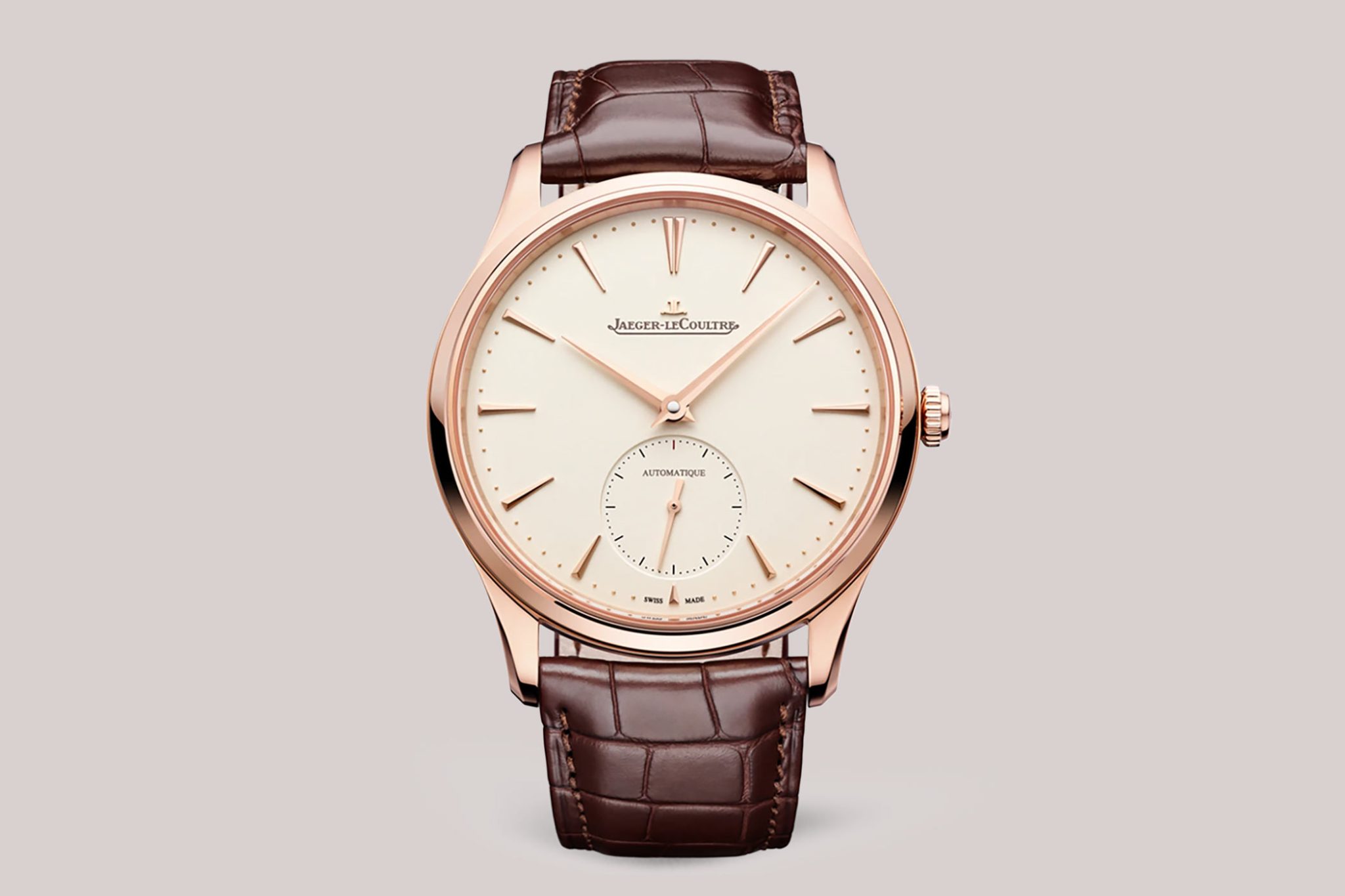 ---
How does the Reverso stay so successful?
---
I compliment Rénier on the 2021 novelties, in particular their perfect balance between the contemporary and maintaining the historic watchmaker's DNA. 'Thank you! That's exactly what we intended,' enthuses Rénier. 'We want to respect our heritage and we don't aim to break with anything, but rather to make our creations relevant to today's world and public. Therefore, we do make adjustments; sometimes they are very minor, sometimes more drastic – with new collections, colours, or even materials – but the origin is always respected. You see this with the Reverso. We are extremely careful about keeping the shape and design codes in terms of Art Deco constant. This also applies to when we add new aesthetics such as a colourful dial or high jewellery piece. The codes still remain; we keep the basis, then add the creative aspect on top.'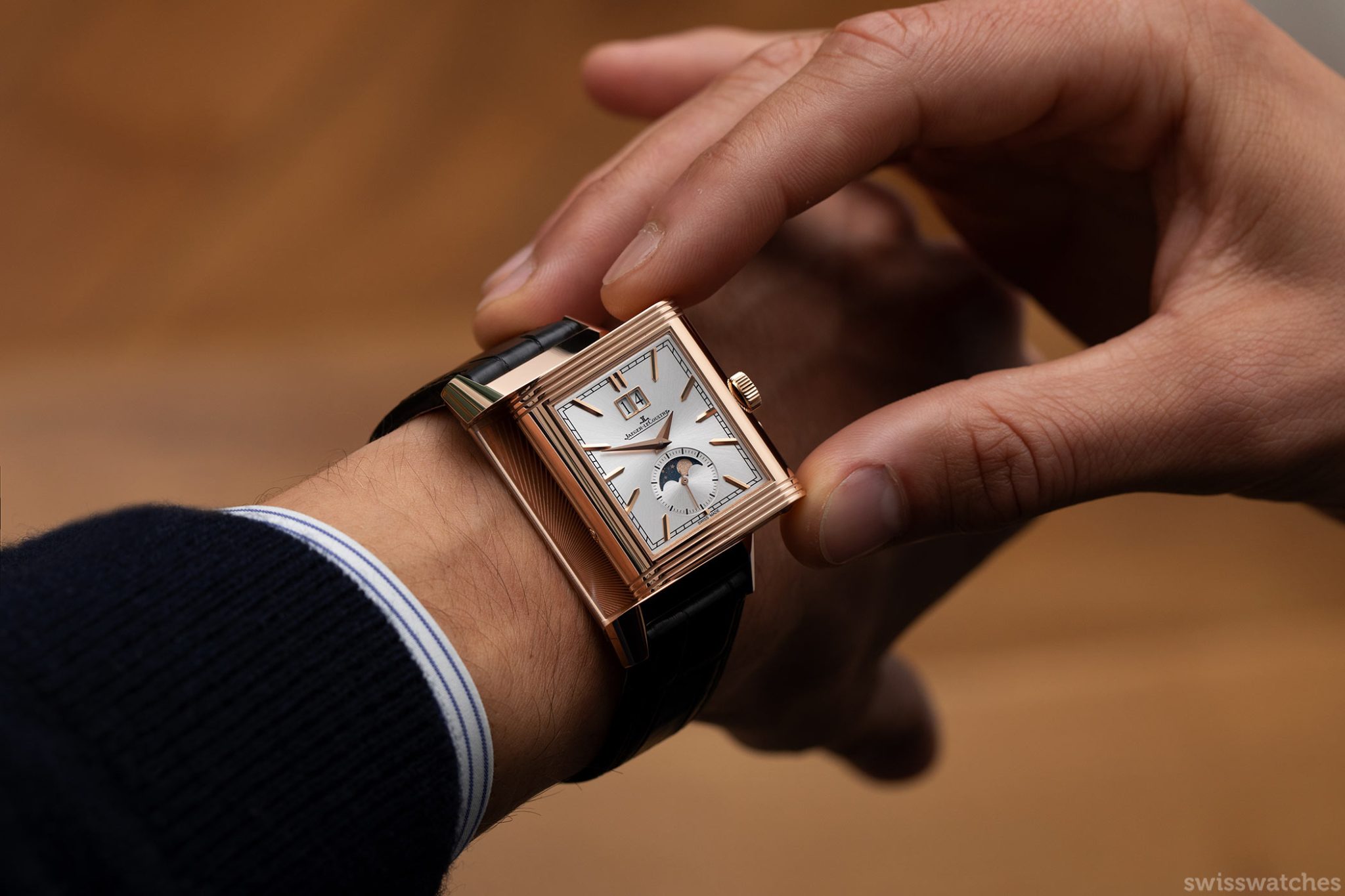 Jaeger-LeCoultre Reverso Tribute Nonantième – The front dial
The 90th anniversary edition is a good example, I supplement, given it seamlessly retains design codes while showcasing what the manufacture is capable of. 'Exactly,' Rénier agrees. 'It's still a Reverso; you look at it and you know that it's an icon. Yet it also shows this amazing creativity and technology. You also get a feel of that here [at the Reverso Stories Exhibition]. You walk around and just know that every watch [excluding the ground floor, which displays several other models] is a Reverso, yet are constantly surprised by colours, finishings, or complications. This is what the Reverso provides the maison with. The model is a fantastic platform for being creative, yet maintains a very strong design and identity which has survived 90 years without starting to look old or outdated. The Reverso is a total blessing, and we are very, very lucky to have it.'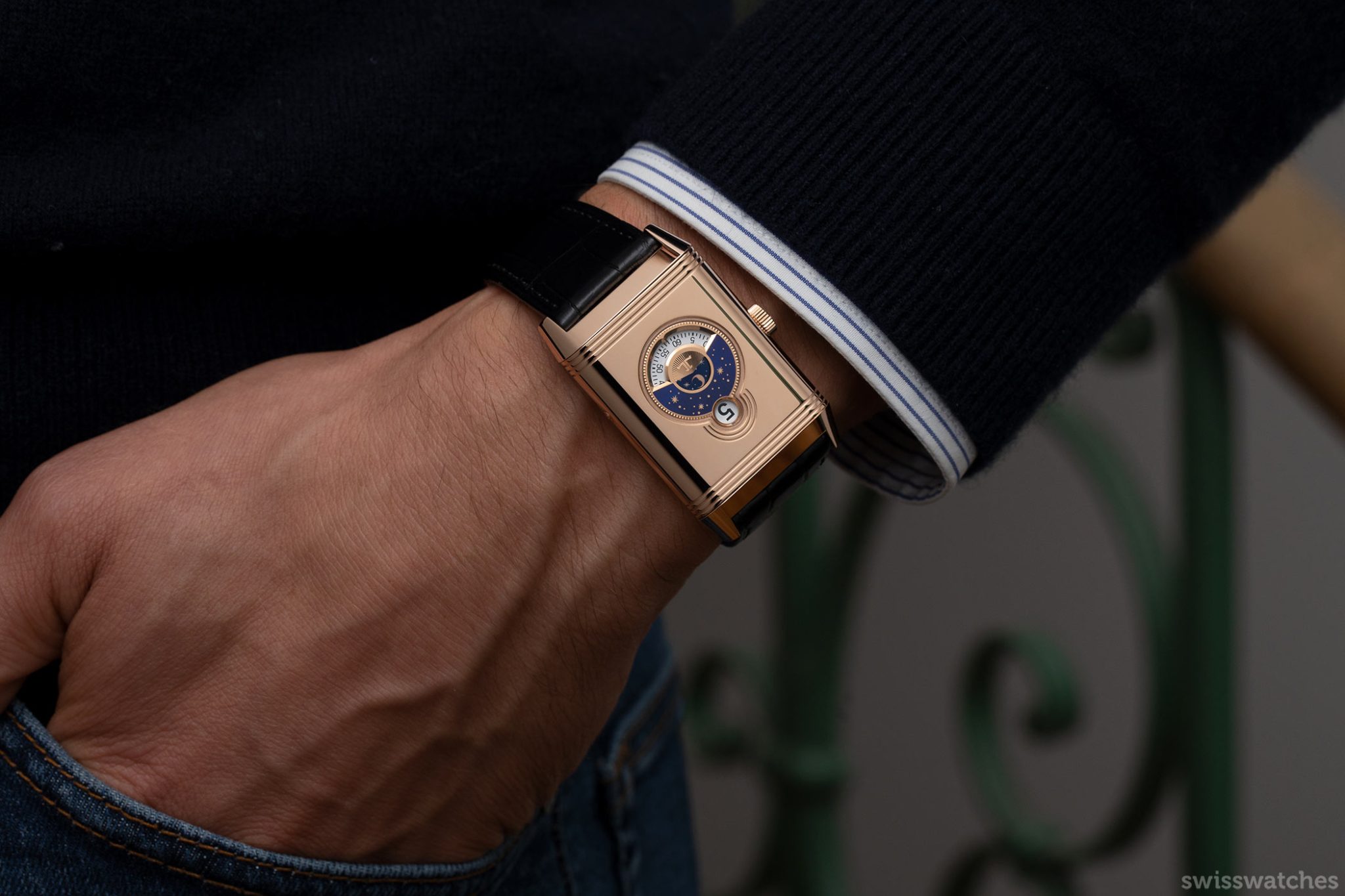 Jaeger-LeCoultre Reverso Tribute Nonantième – The reverse dial
---
A unisex icon
---
She continues: 'It's the most popular models for both men and women, not to mention one of those few icons – actually, I don't even know of any others – that can talk to both men and women. I think that the secret to this is that making it unisex was not a mere afterthought. Right away, when it came out in the early 1930s, Reverso quickly became popular. It moved from a watch for polo players, to a stylish icon with coloured dials, then already by 1933, its shape was elongated to make it more elegant, taking women even more into account. As mentioned, it's very important for us today to have a clientele that includes both men and women. But this is not an opportunity that we created; it's truly always been there historically.'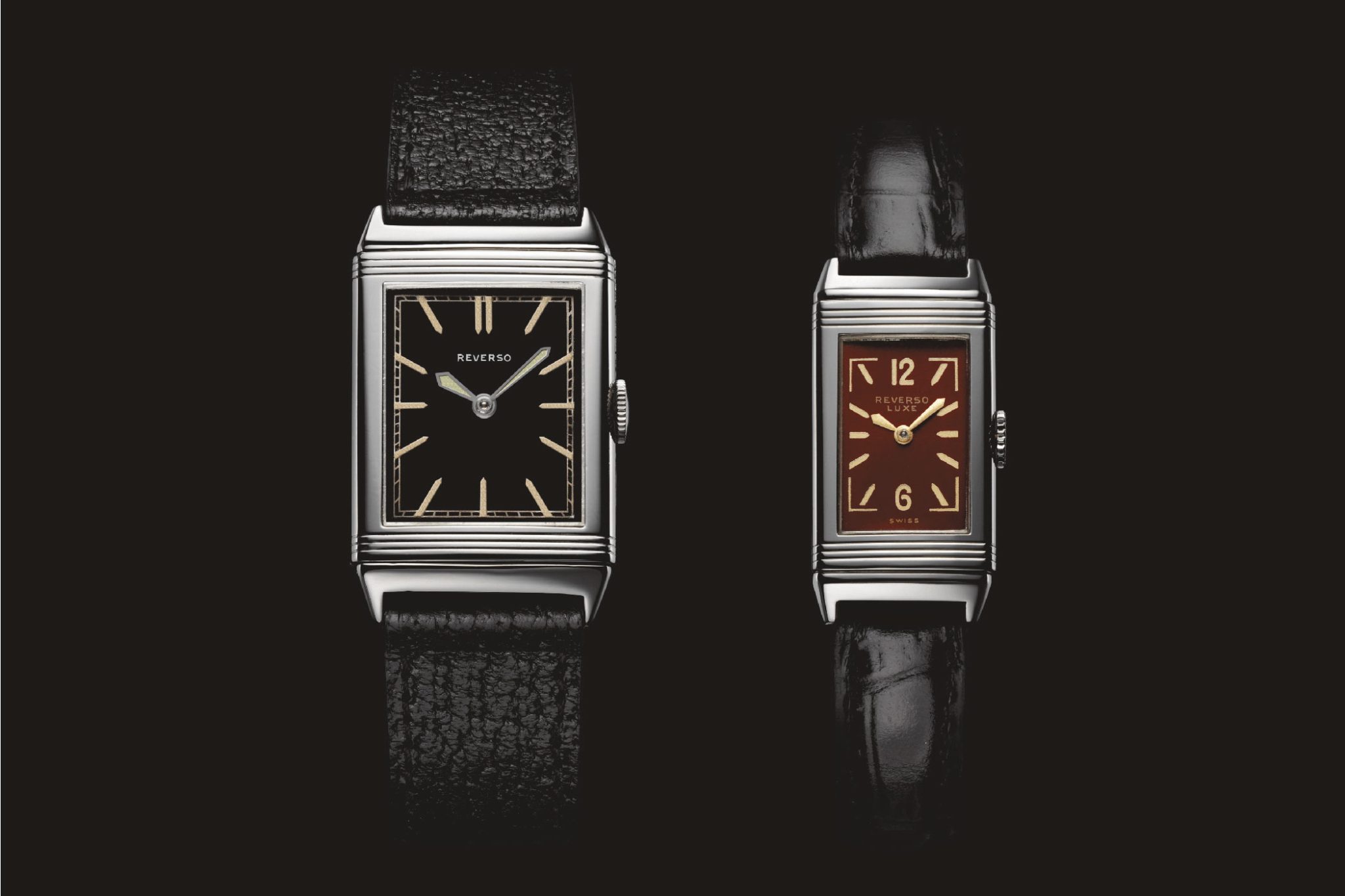 First Reverso from 1931
---
Diamonds are Catherine Rénier's best friend
---
At this point, we discuss the watch on my own wrist, the pink-gold Reverso Duetto Medium with diamonds and taupe strap. While a huge fan of this particular model, I admit that I tend not to be the biggest fan of diamonds. In my opinion, they're often too much in your face, too flashy, and hardly lowkey. Of course, Catherine Rénier has her own opinion on them. 'The trick with diamonds, in my opinion, is that you think they could be too much, yet they never are. When you see a diamond watch in the window, you might think you can't wear it. Yet, when you try it on, more often than not you find that it looks and feels quite natural.'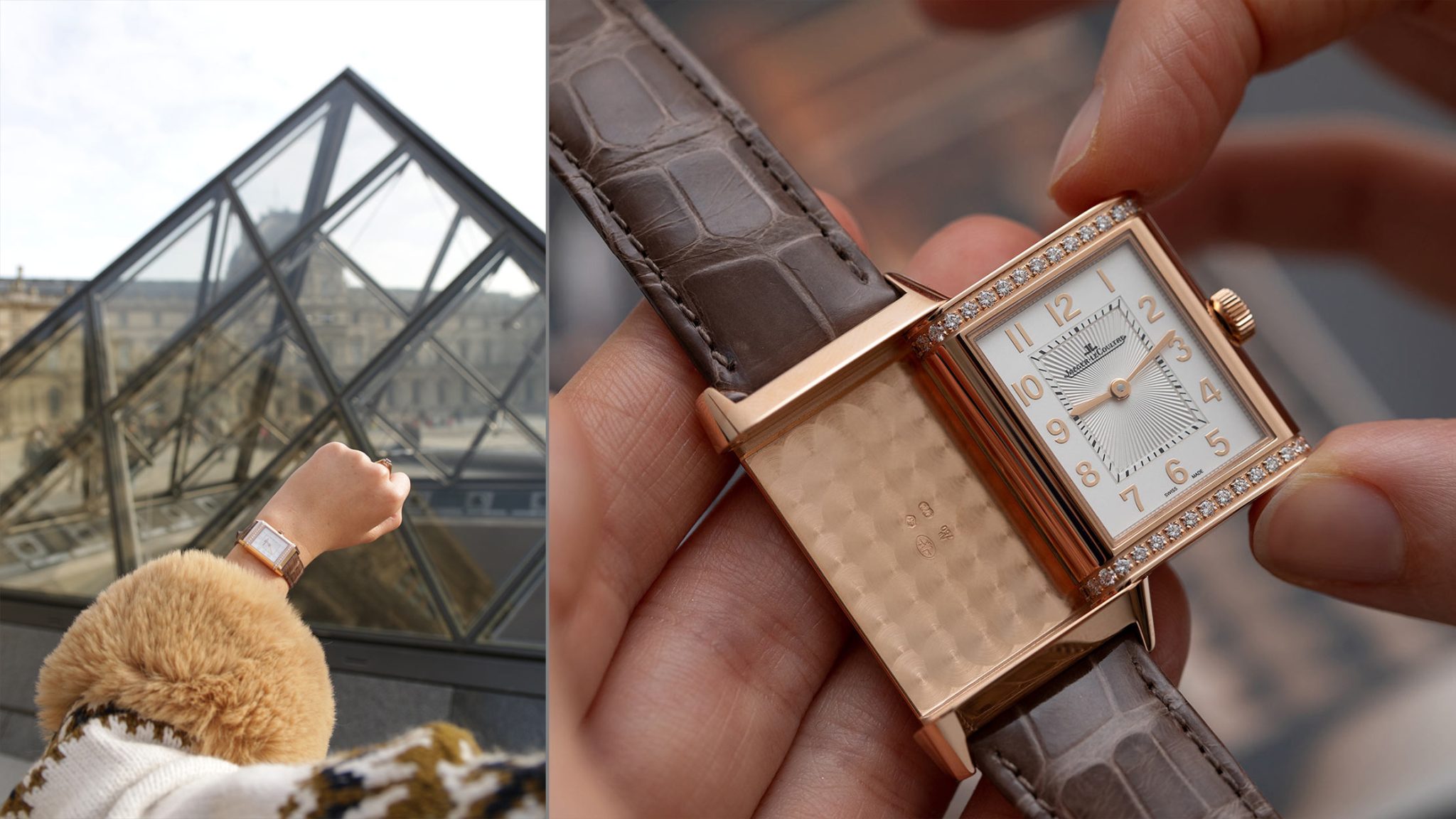 Photo (left) by David Schank / Watchlounge
'I've worn quite a few diamonds,' Rénier quips. 'And I can tell you that it's never too much.' I have to believe her after seeing one of the showstoppers at the exhibition; the dainty yet dazzling Reverso One Cordonnet Jewellery. After meeting Rénier, it's clear to see that it has her written all over it, and certainly follows her 'never too much' mantra. Yet it's so intricately crafted, and so artistically designed with its geometric levels, that it manages to refrain from looking excessive.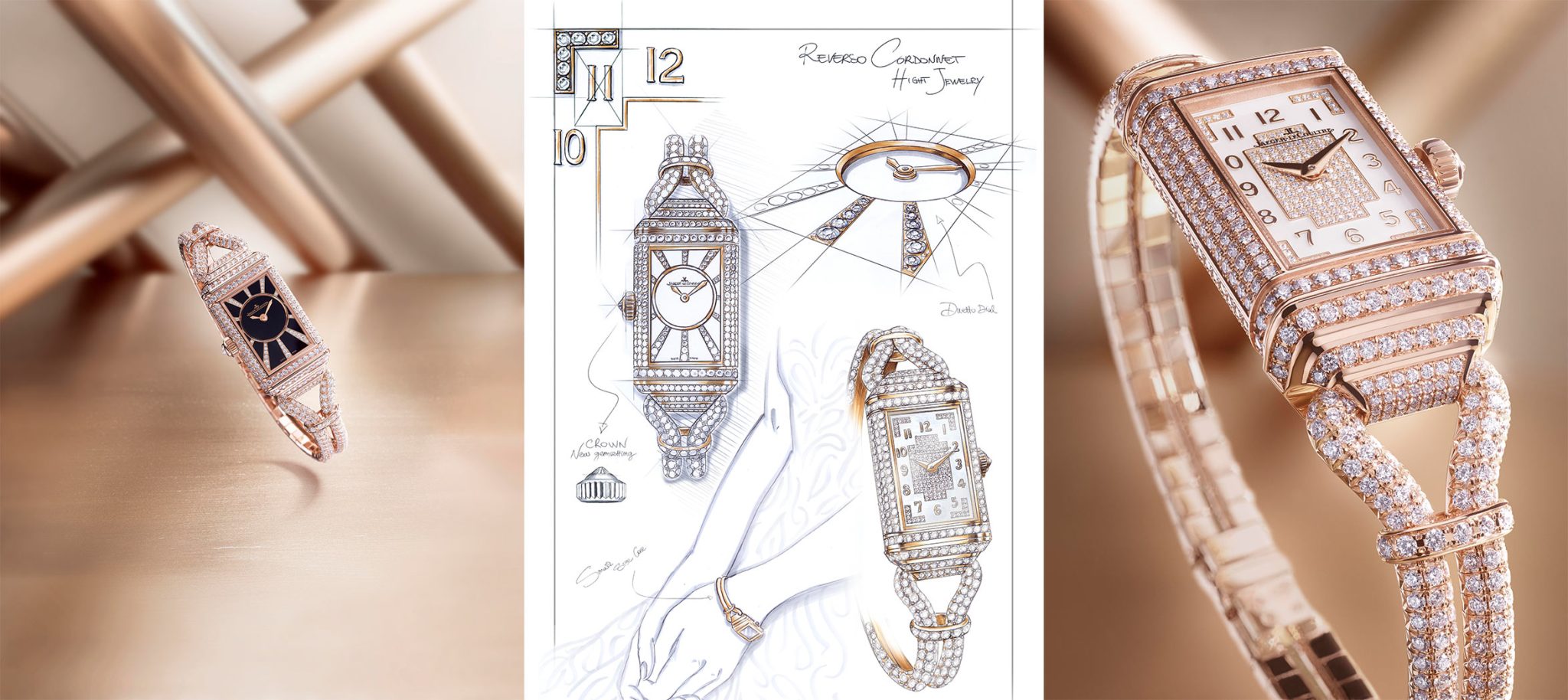 Once again, this is a watch with heritage at its core; Jaeger-LeCoultre found inspiration in the cordonnet (meaning 'fine braid') bracelet, which was present on women's watches during the 1930s. Then a simple black cord, the cordonnet was apparently the 'little black dress' of watch bracelets. Meanwhile, the modern high jewellery interpretation gives a nod to the elegance of the Art Deco period, and is certainly credit to Catherine Rénier's extensive experience working with jewellery and precious stones.
---
Catherine Rénier on life at the Jaeger-LeCoultre manufacture
---
I am also keen to ask Catherine Rénier about life at the Jaeger-LeCoultre manufacture, something we at Swisswatches spoke with Rénier about at length last year. I had only learned earlier that day, however, about the sheer scale of the manufacture, housing over 1,000 employees.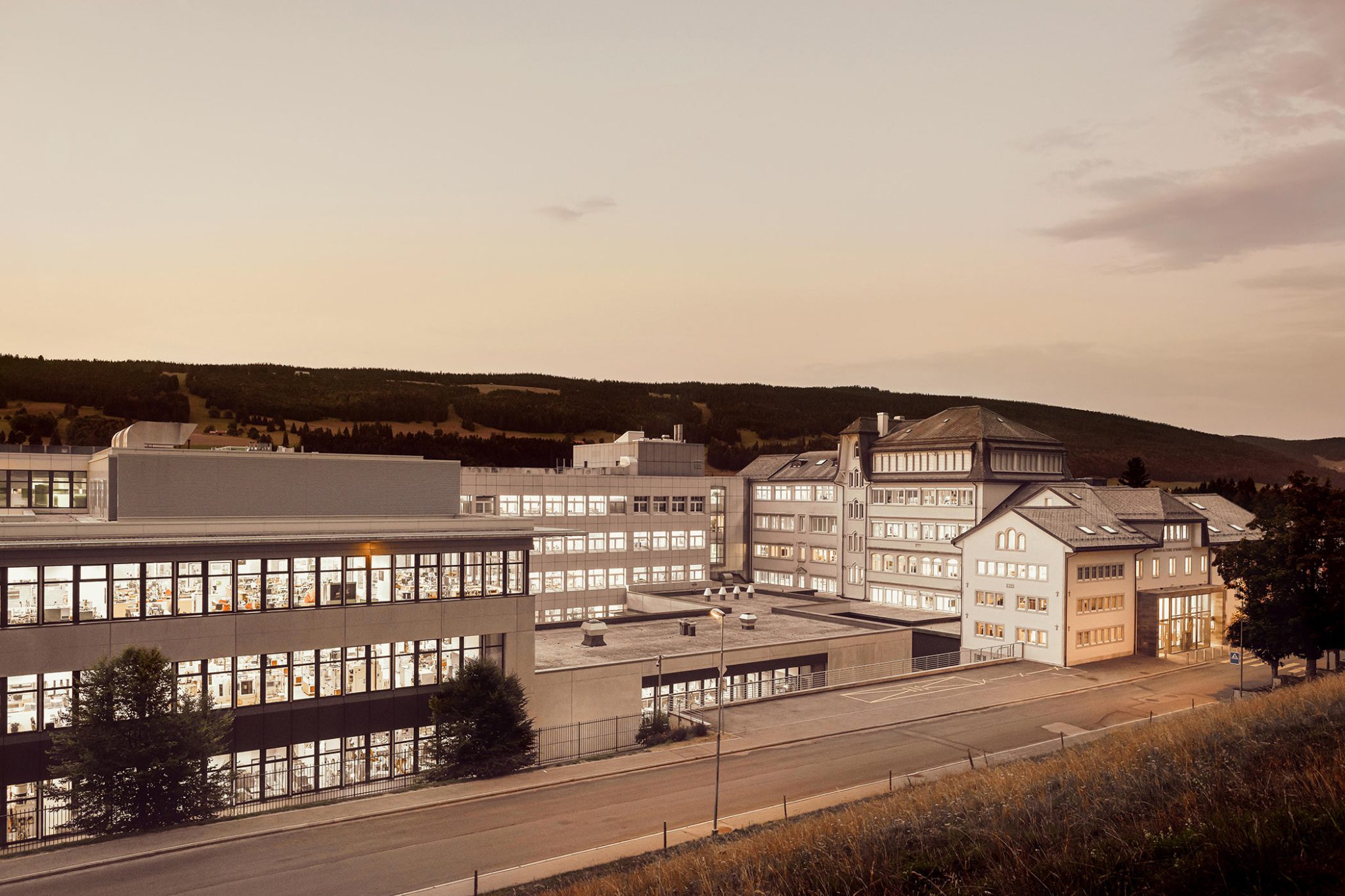 'This comes from our past,' explains Rénier. 'The manufacture is based exactly where it started in the valley. The rationale behind the manufacture at the time [19th century] was to bring all of the crafts into one place. Prior to this, you had people literally working in the attics of their houses. One would be doing smaller components, one crafting the case, and so on. Jaeger-LeCoultre made the decision to bring all of this craftsmanship under one roof. This proved much more efficient, and small manufacturing issues could be swiftly dealt with. The manufacture thus started as a small gathering of artisans, before expanding again and again.'
---
Craftsmanship is key
---
'Today, 188 years later, we have more than 180 crafts in one place,' she continues. 'So, literally – and I really mean this – you can take a piece of metal at the entrance, create and transform all of the components, and have a movement by the time you reach the end of the manufacture. In other words, we are totally integrated as a manufacture. Also, of course, calibres are our thing. To host so much technical expertise, you need a lot of people and you need to train these people. Within the manufacture, for example, we have an apprentice workshop, where every year we welcome young apprentices who spend a year with us, simultaneously gaining diplomas for their education. We've been doing this partnership for dozens of years.'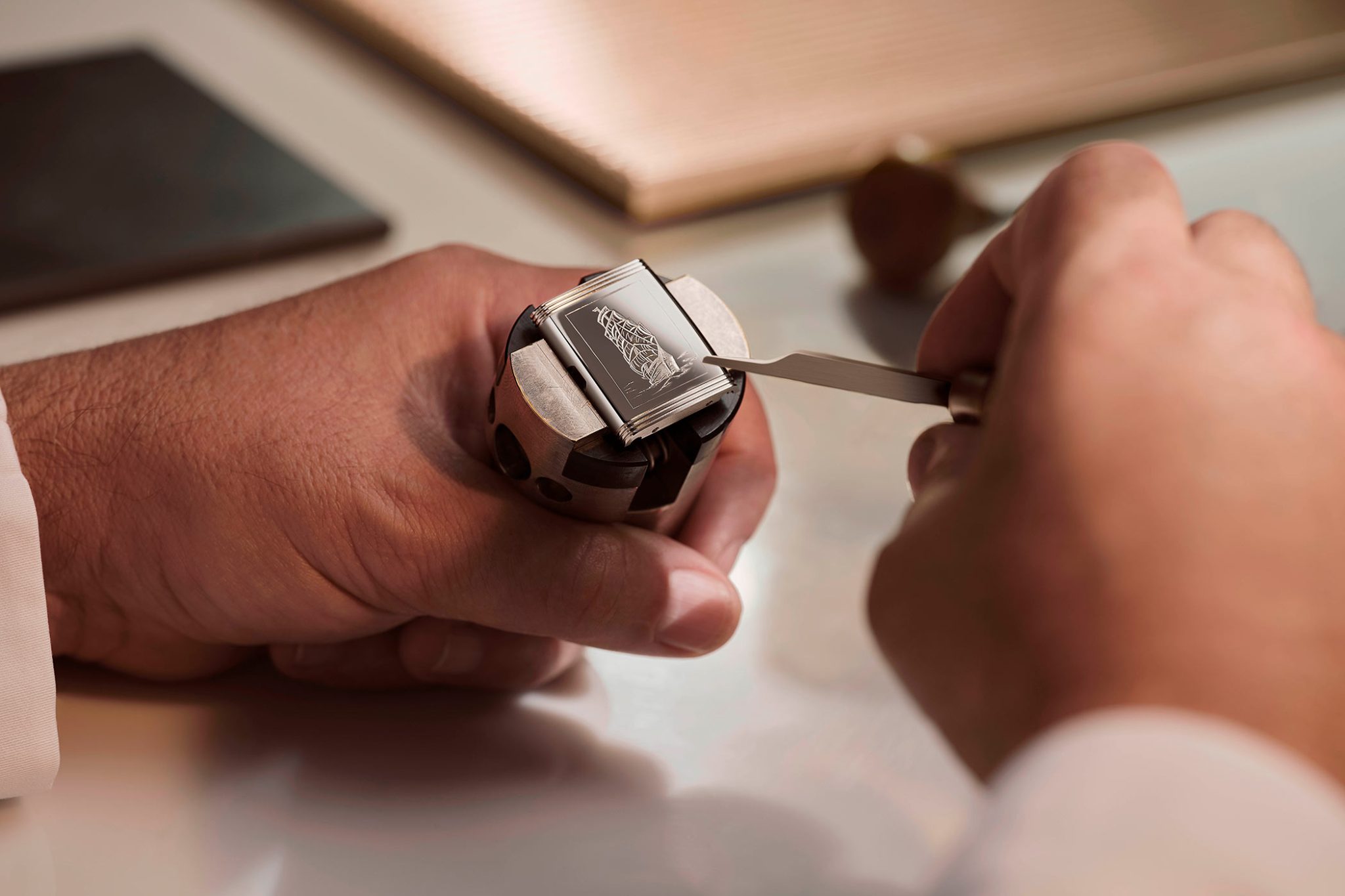 She adds: 'I really call the manufacture a village. You'll find families, younger generations, father and sons, brothers and sisters, and those ready to retire after passing on their knowledge. You have engineers behind computers who are calculating the complexity of the latest calibres, craftsmen, of course, and fantastic enamelers. It's a village of watchmaking and creativity, and that's the beauty of it.'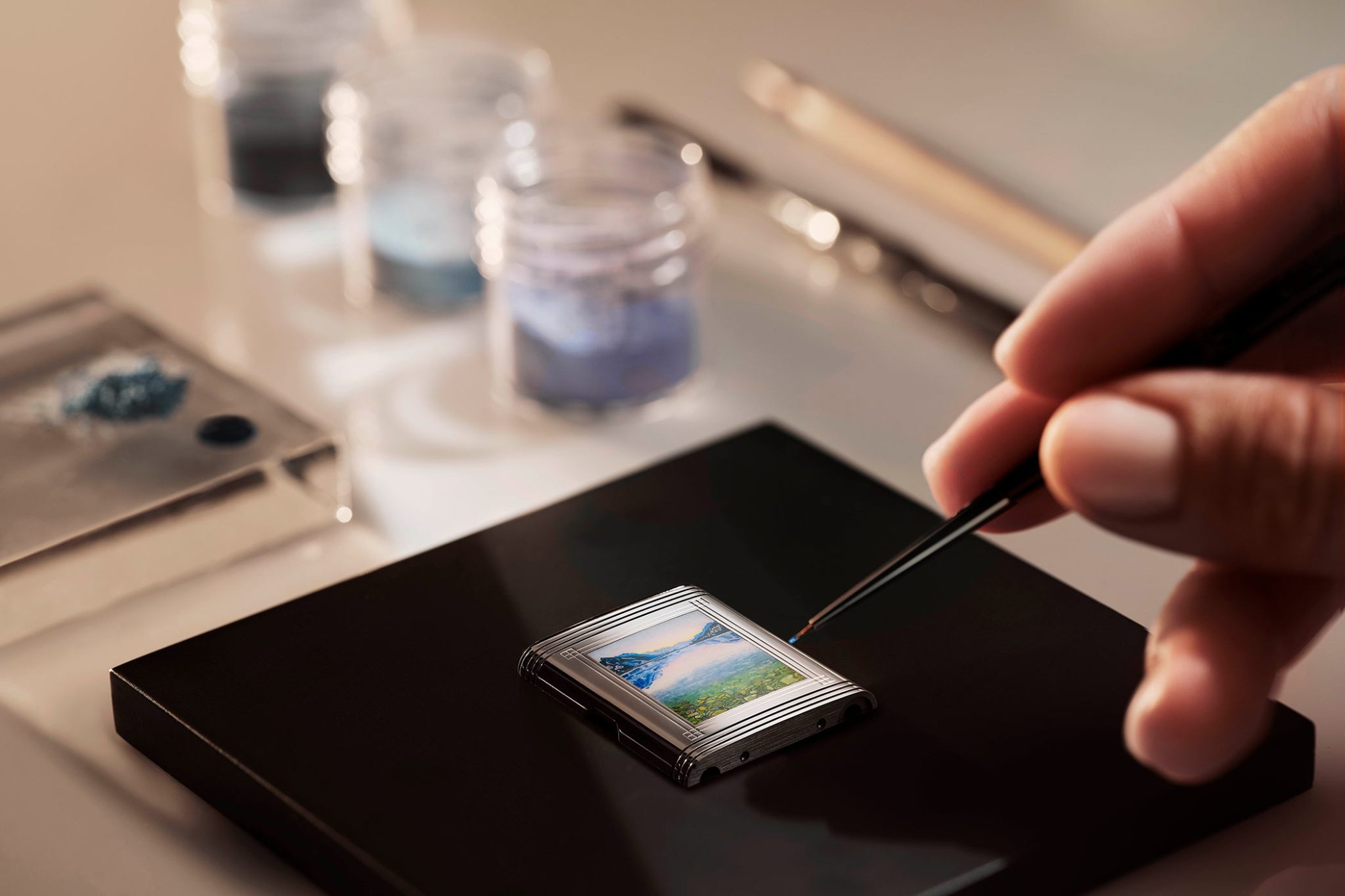 'That's also why we really enjoy such a success with our manufacture visits. It is open to the public and totally authentic. You don't look at the watch the same way afterwards. You know that a true watch has a movement: automatic or manual. This, alongside amazing technique, craftsmanship, and energy, is really what watchmaking is about. Honestly, when you start thinking about the complications, you wonder how we are able to invent such things.'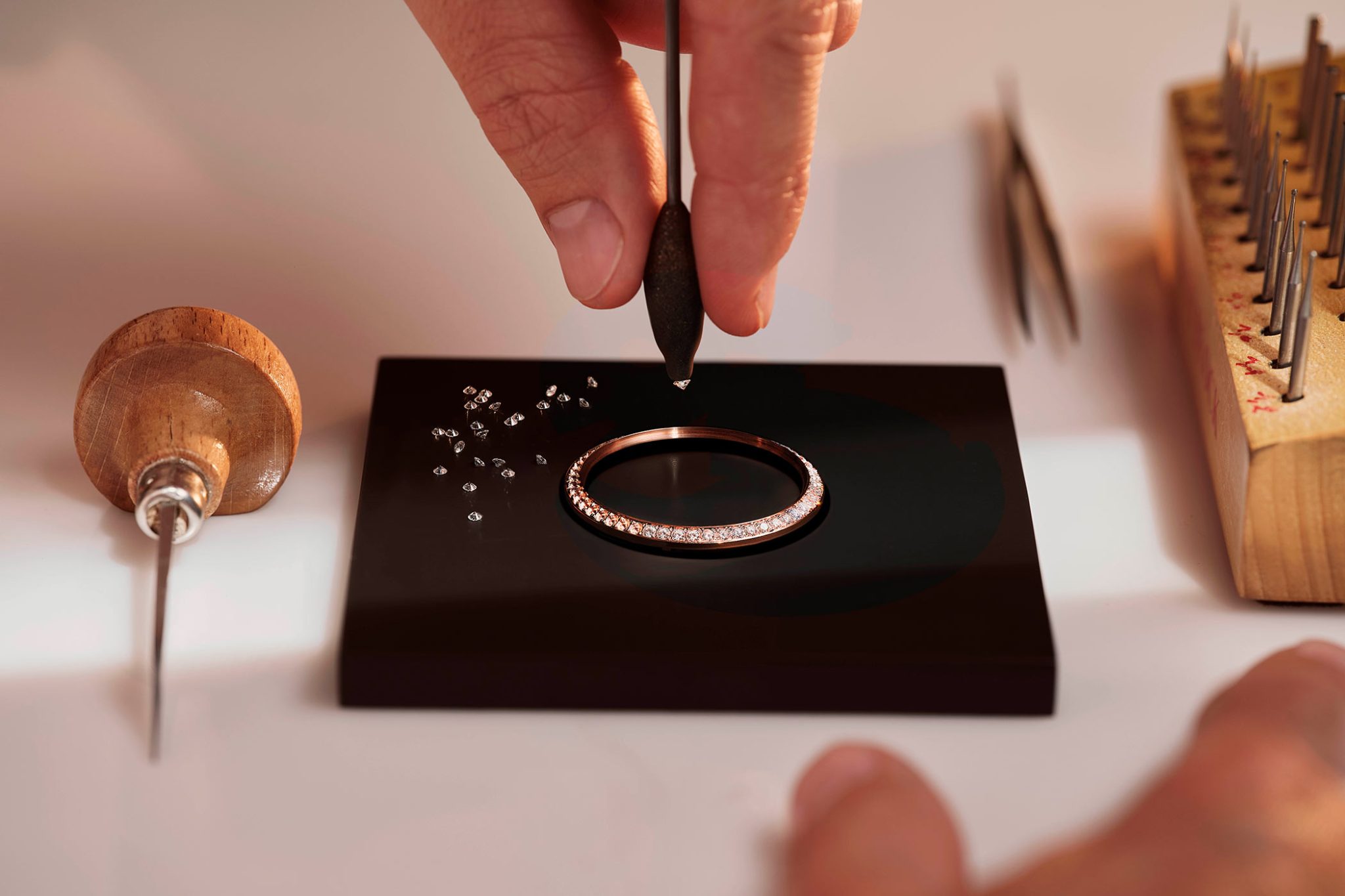 ---
Company philosophy
---
I ask Catherine Rénier how she would summarise the philosophy held among her employees at the horology house. 'Again, the philosophy for Jaeger-LeCoultre is really about technical expertise and creativity,' she replies. 'It's very important for us to have the most competent experts and people who both train themselves and challenge themselves. In terms of creativity, they should feel free to explore and experiment. We have a lab that is really the place for constructing and designing new things, where people come together every week to compare new ideas and the evolution of movements. Our manufacture is constantly moving. It's not a place to simply build movements, but to be creating.'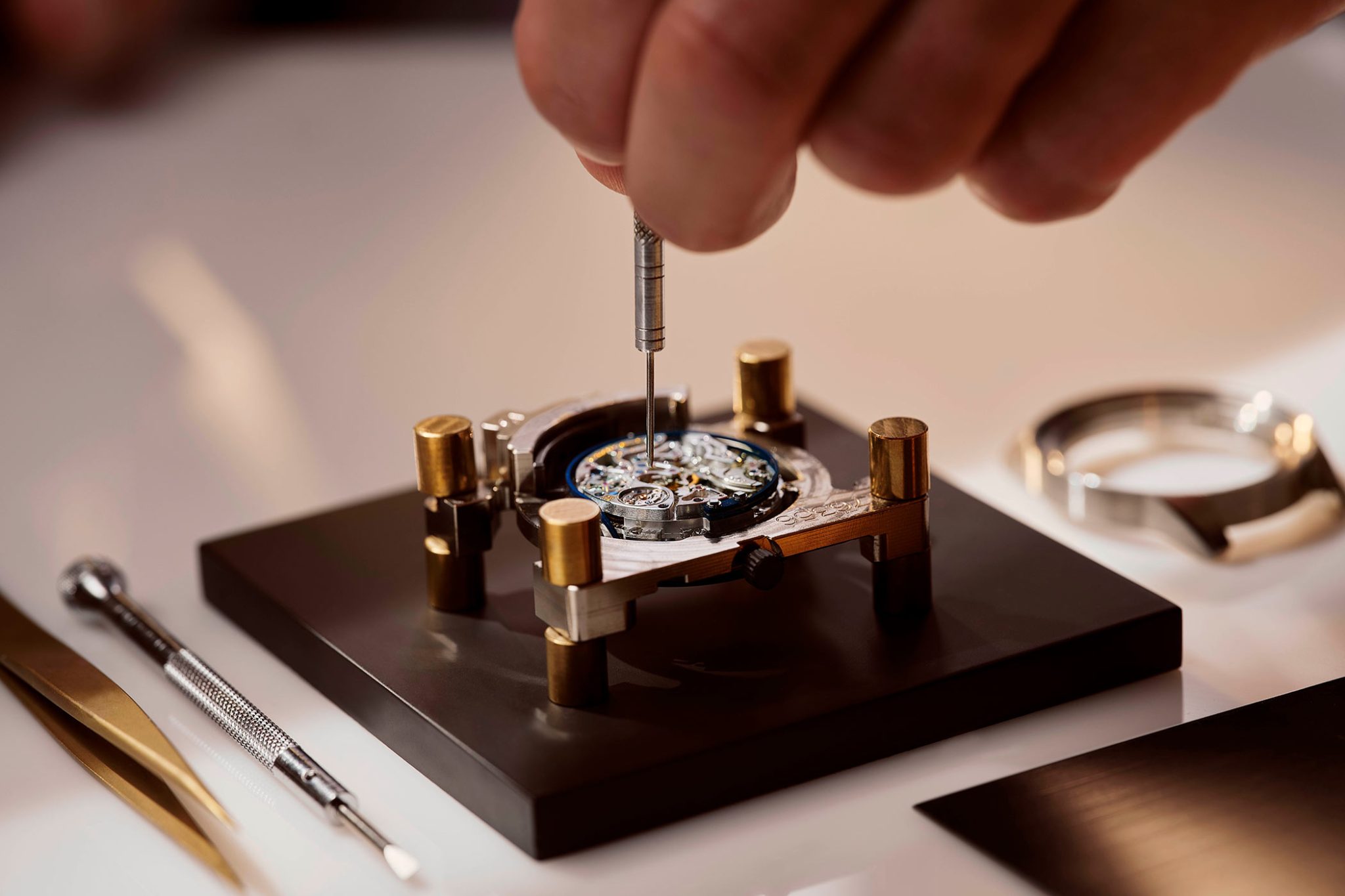 ---
Catherine Rénier: Looking to the future
---
I conclude by asking something I am always intrigued to put to anyone who heads a horology house: what is Catherine Rénier's proudest achievement at Jaeger-LeCoultre? 'Today, I feel very proud,' she replies. 'I think it's so nice that after the two years we have all faced, we are able to be here and create a physical space for the Reverso. Just imagine, we had to plan all of this from home, pretty much. So it wasn't a given that we would be able to run this exhibition.'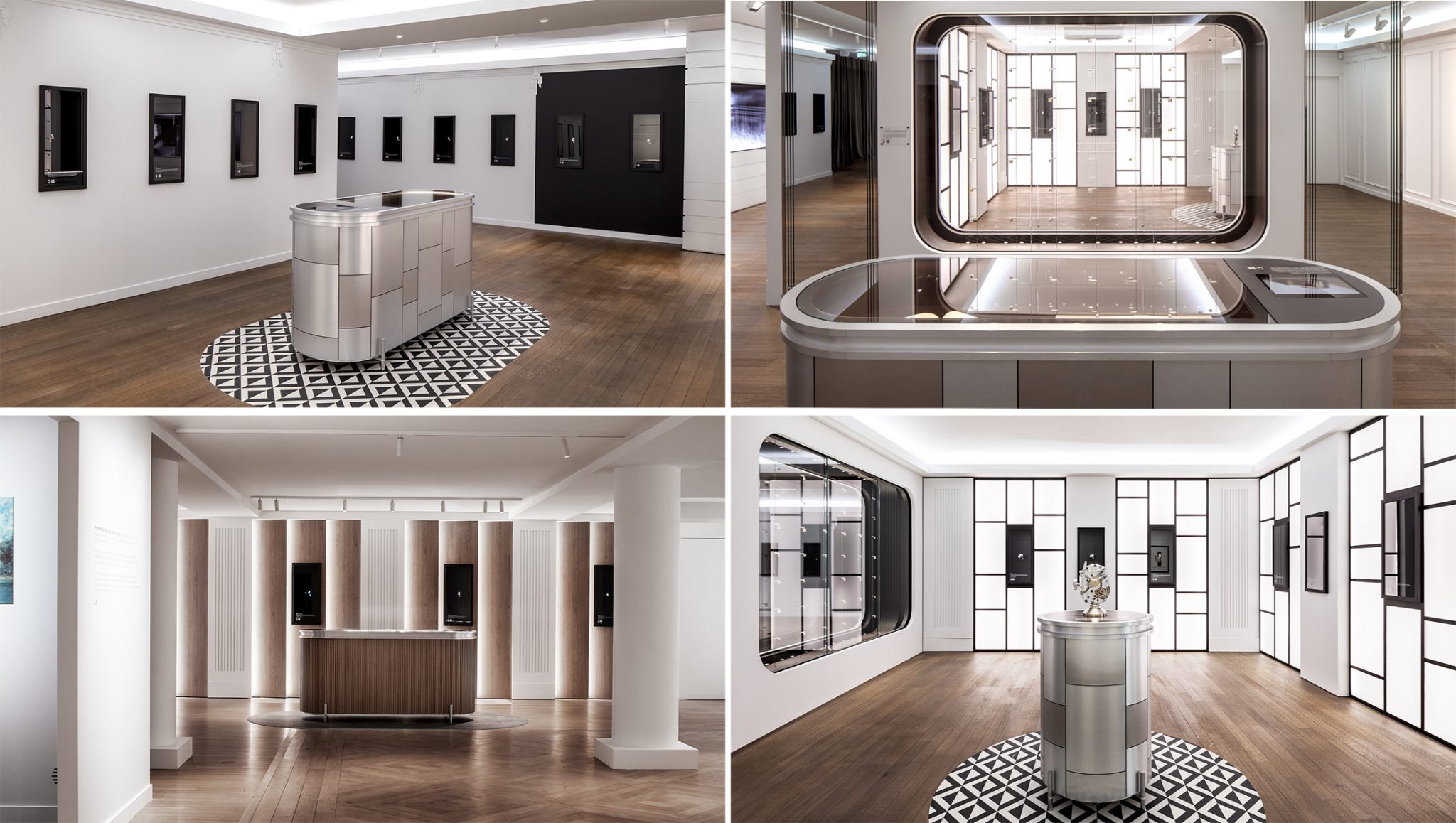 Rénier also always has an eye cast towards the future: 'I always love thinking about the next products; I am a very positive, passionate person, I guess. Now I know what is also coming next year, I am feeling super excited about that. I always keep myself rolling with this excitement because I feel that the maison is so creative. Additionally, there is such a beautiful aesthetic expression at Jaeger-LeCoultre that it is naturally extremely exciting to be working where I am today. We also have good teams with passionate people, nice projects – and this exhibition here in Paris is really the beginning of a whole lot more.'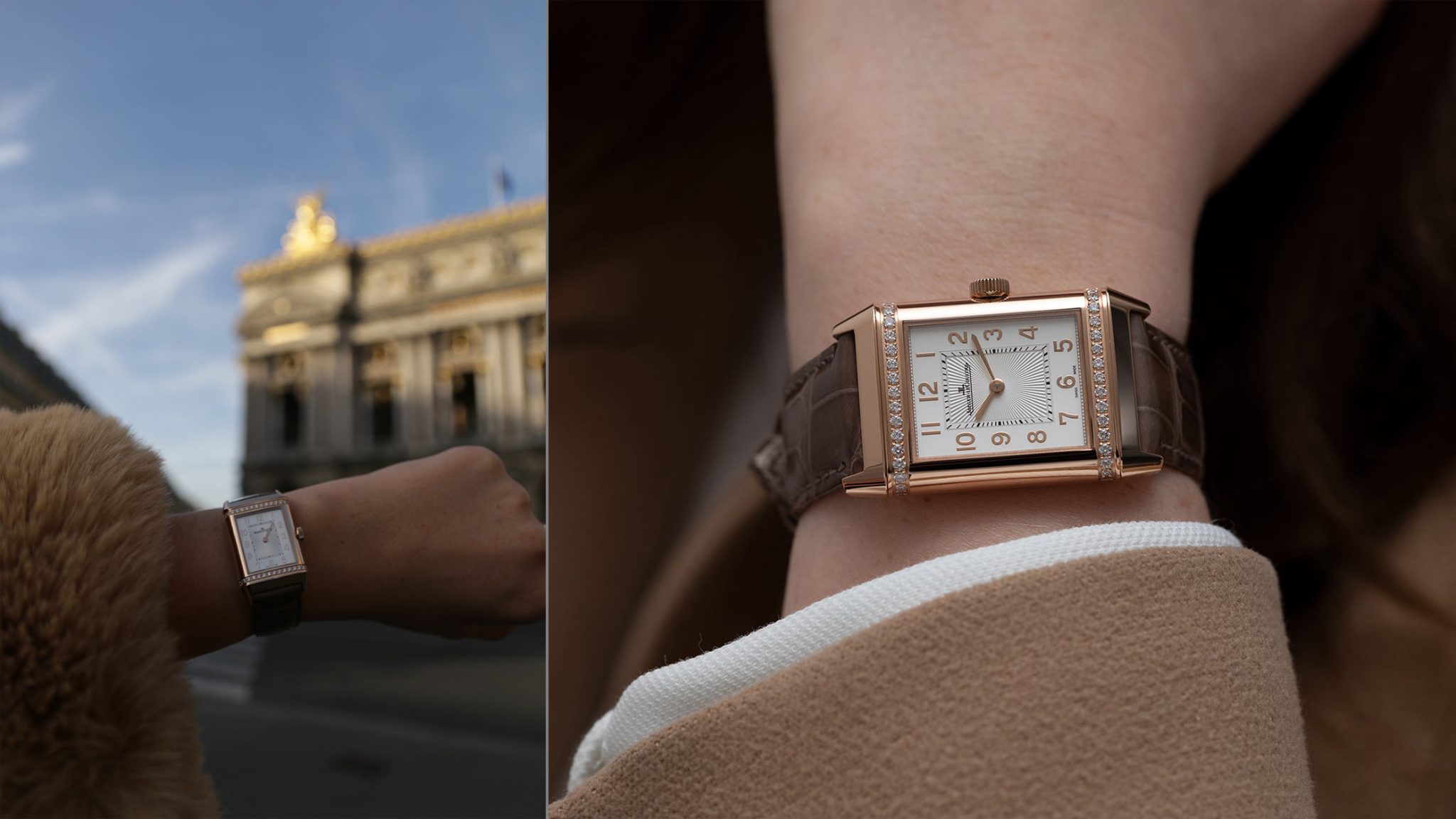 Photo (left) by David Schank / Watchlounge
---
Meeting with ambassador and actor Nicholas Hoult
---
That evening, I met at the exhibition with one of my fellow countrymen, British actor Nicholas Hoult. Known for his roles in Mad Max, Skins, and, of course, About A Boy (starring alongside Hugh Grant), he's a Hollywood star – and an ambassador for Jaeger-LeCoultre. Like one expects of every British gentleman, he's incredibly polite and good-natured. Despite already having a personal trip around earlier in the day, he sneaks off from the elegant cocktail event in the evening for yet another tour of the Reverso Stories Exhibition.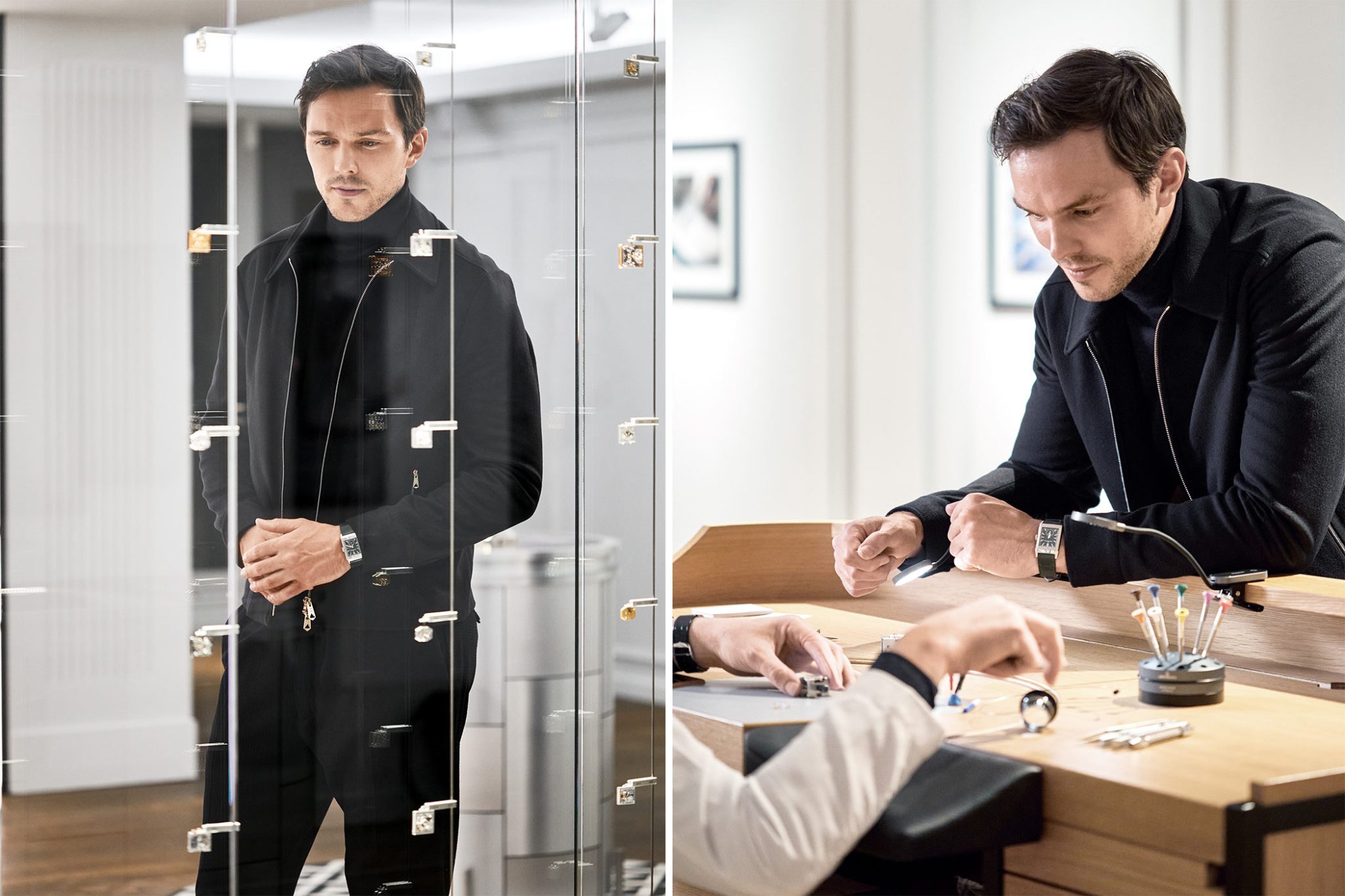 Nicholas Hoult Reverso Stories Paris
Credit: Anne Combaz
Before he does so, however, I have a couple of questions to put to him. Why the collaboration with Jaeger-LeCoultre, I ask? Hoult explains to me that for him, the watchmaker has a special place in his heart because of its sponsorship of the Venice International Film Festival, which means a lot to him. I also want to know which watch he's gone for that evening – his answer, just like the man himself, is an attractive, low-key option.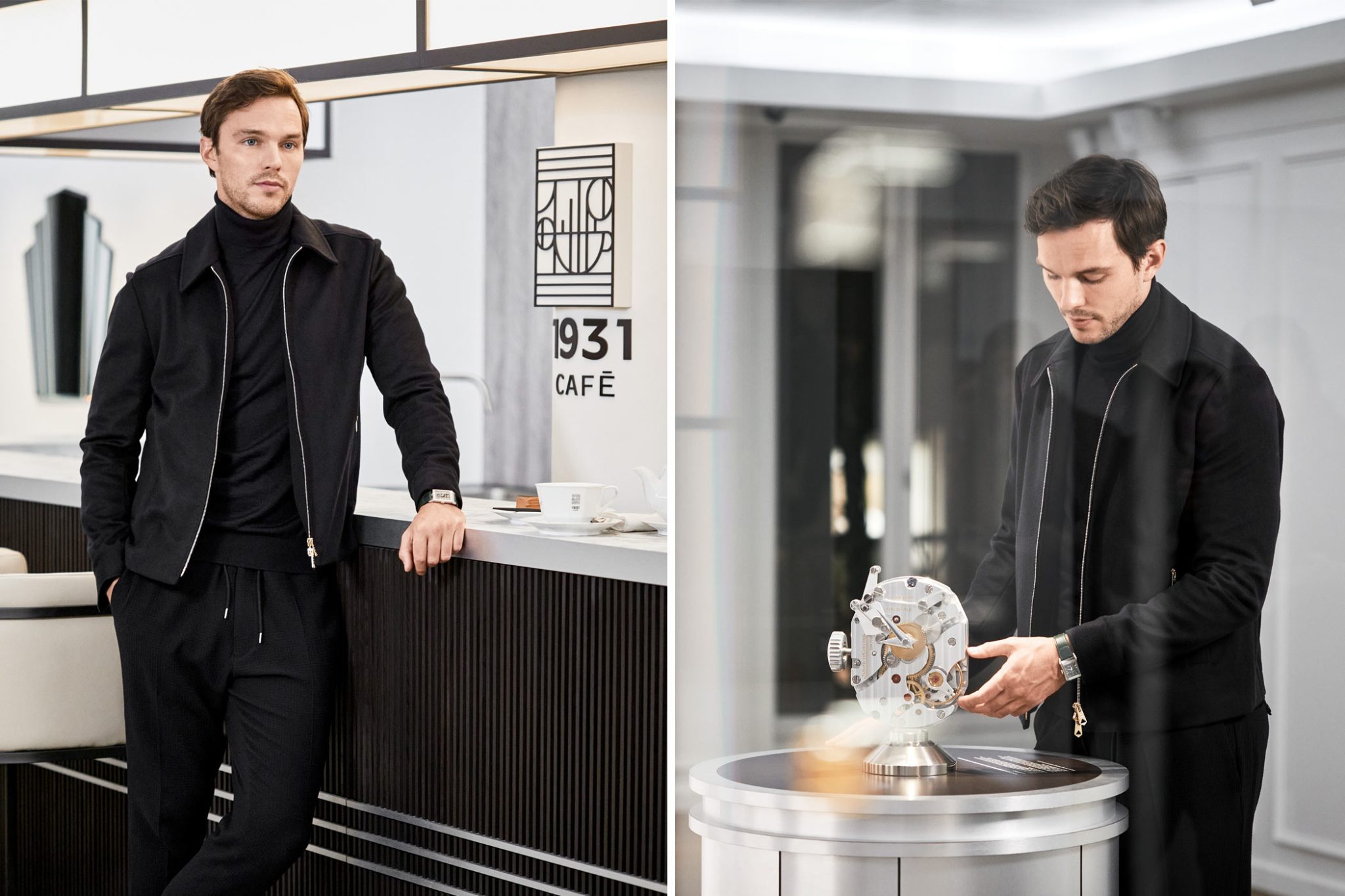 Nicholas Hoult Reverso Stories Paris
Credit: Anne Combaz
Hoult's Reverso of choice is the Reverso Tribute Small Seconds, with its on-trend green dial that evokes the lush pines of the brand's home in the Vallée de Joux. Keeping things classic with a solid caseback, it simply offers hours, minutes and seconds, and has already become a firm favourite amongst the 2021 models. Hoult paired the watch with a muted turtle-neck navy jumper alongside a laidback jacket and a signature charming smile.
---
Reverso Stories Exhibition: The Verdict
---
After strolling beneath the Eiffel Tower and dining at the renowned LouLou restaurant the next day, my Parisian affair with Jaeger-LeCoultre draws to an end. But as I wandered beneath the Arc de Triumph and down the Champs-Élysées on my final morning, I wondered what the Reverso Stories Exhibition is really all about.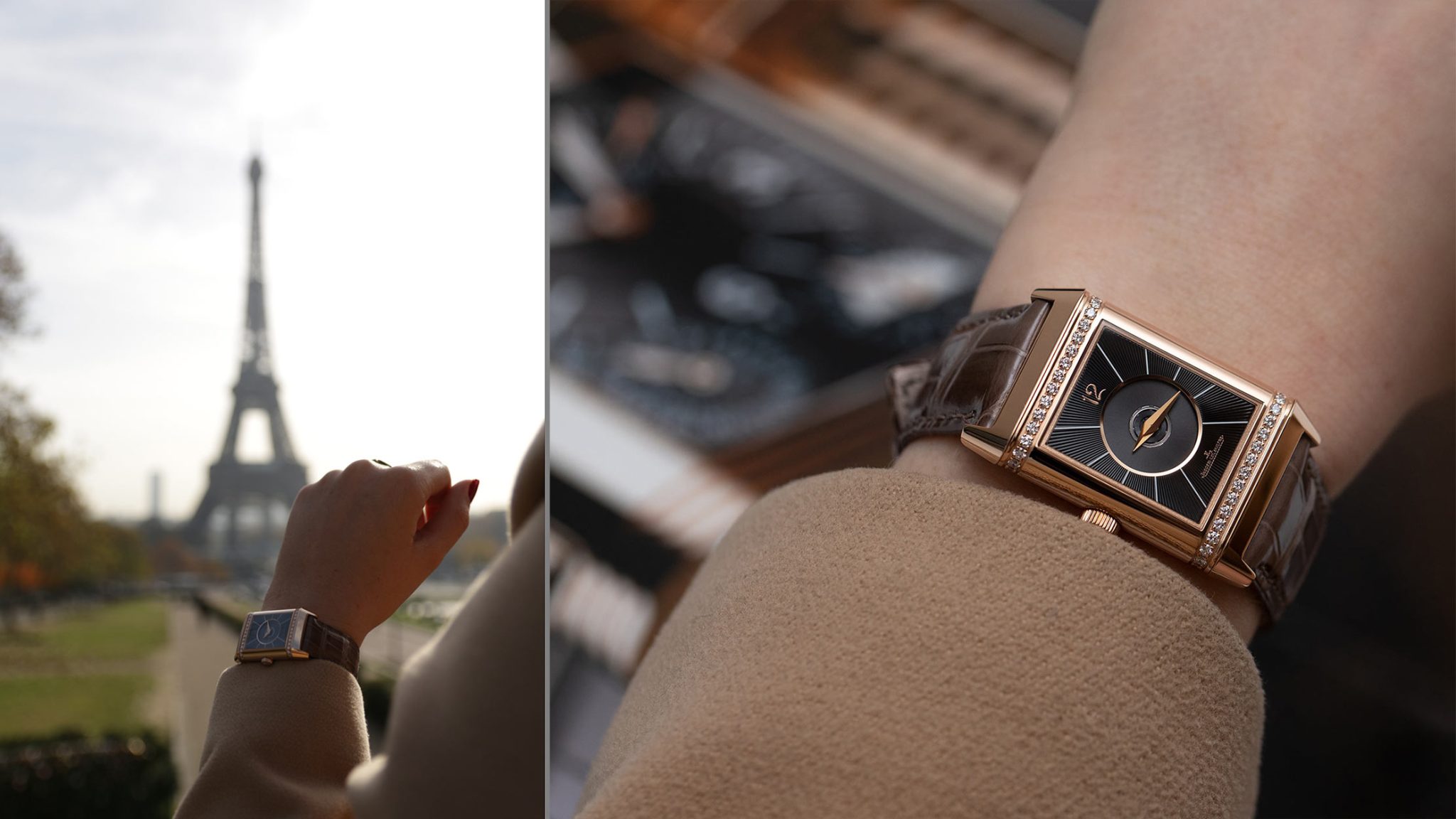 Photo (left) by David Schank / Watchlounge
I suppose the name is fairly explanatory; it tells the tale of a company's most prized possession. It shares history and knowledge with those who pass through its doors. When you leave through those same doors though, you leave with something more; appreciation. You don't just understand what the Reverso is, as a timeless symbol of Art Deco style and fluidity. Rather, the exhibition helps its visitors, whether experts or novices, to comprehend the beauty of watchmaking at Jaeger-LeCoultre.
From the purest original Reverso on the first floor to the 2021 complicated Reverso Quadriptyque Hybris Mechanica towering in a huge display window at the top, the model is an empty vessel that the horology house continuously fills with a myriad of amazing attributes. Enamel miniature art, complications, exquisite finishing, jewellery connoisseurs, polo players, Maharanis, Hollywood actors; Jaeger-LeCoultre's Reverso is truly a timeless story.
---
---
Credit: Cover photo by Alexander Kagan
---