Luxury: what is it? What is it that so entices us to invest our money in it? At every restaurant, on every train, every street, you will most likely see somebody indulging in a luxury product or experience. A mechanical watch, a world-class hotel, a vintage car – the list is endless. But why do we do it? What draws us towards a luxury lifestyle? There is a variety of reasons. Status; nostalgia; appreciation of craftmanship; a love of all things beautiful.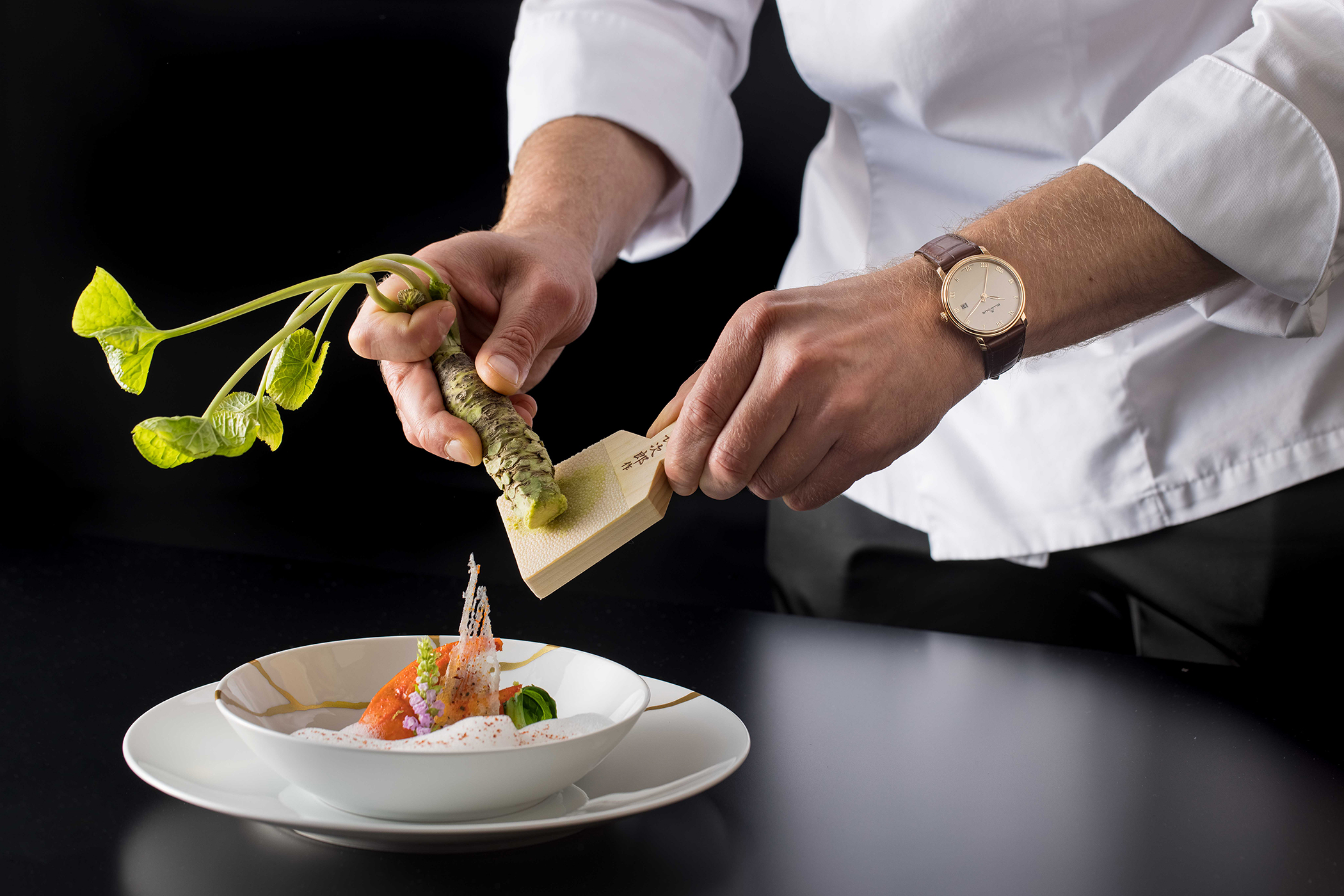 For Swiss watch manufacture Blancpain, luxury is about encapsulating the Art de Vivre, from fine dining to, of course, fine mechanical watchmaking. With this philosophy at the forefront of her mind, Swisswatches' editor Catherine Bishop sallied forth to the exclusive island of Sylt, otherwise known as the most expensive place in Germany. Here, at the exclusive launch of Blancpain's latest Fifty Fathoms Bathyscaphe limited edition watch, she discovered the Blancpain way of life, which is now working to preserve Sylt's extraordinary ecosystem.
The idyllic island of Sylt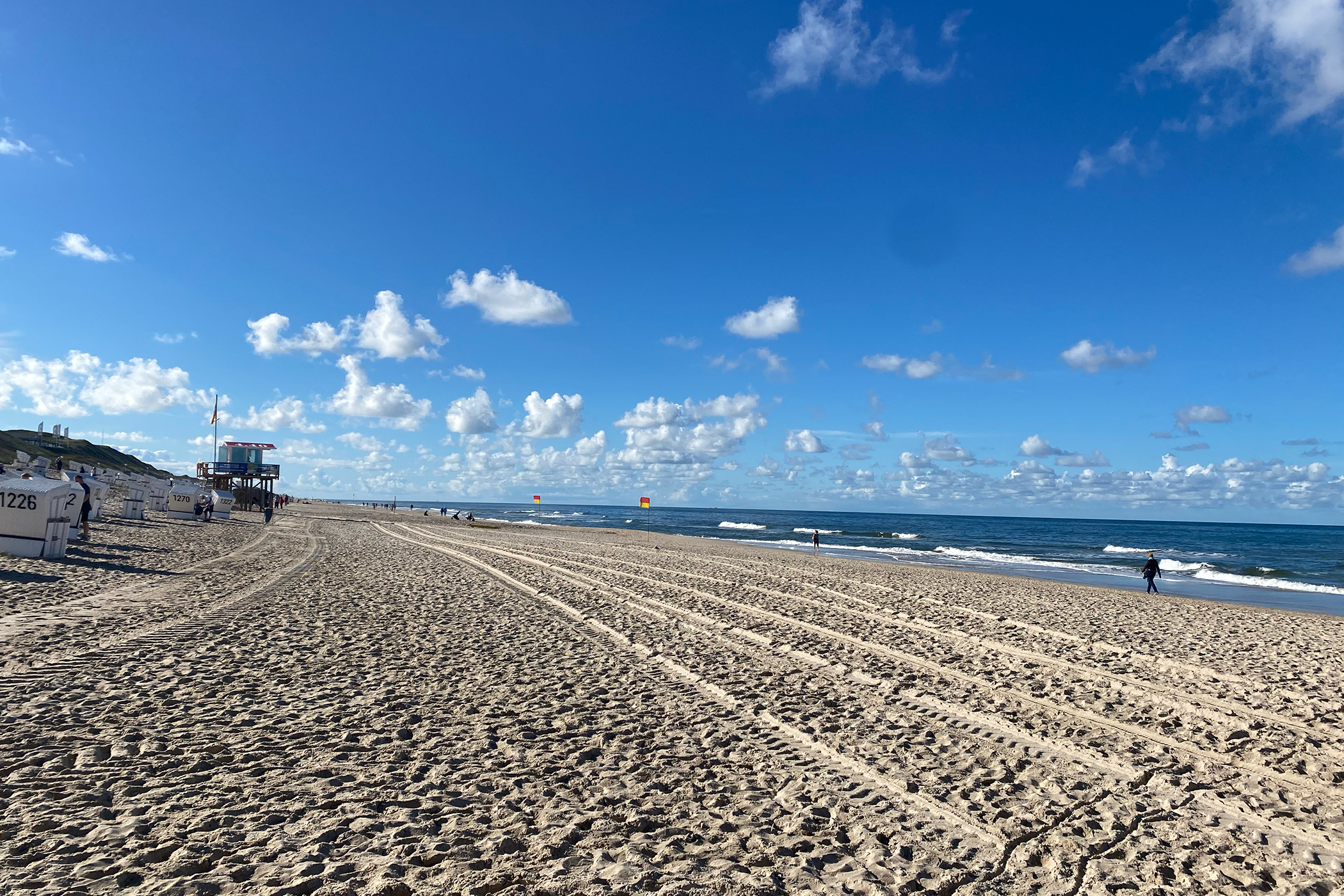 Our journey begins on the highly exclusive island of Sylt, home to the highest priced real estate in the whole of Germany. Here, houses reach a cool 18,700 euros per square metre. One of the reasons for this, aside from the numerous luxury shopping opportunities – I've never seen a more picturesque Ralph Lauren store – is the unique nature surrounding the island.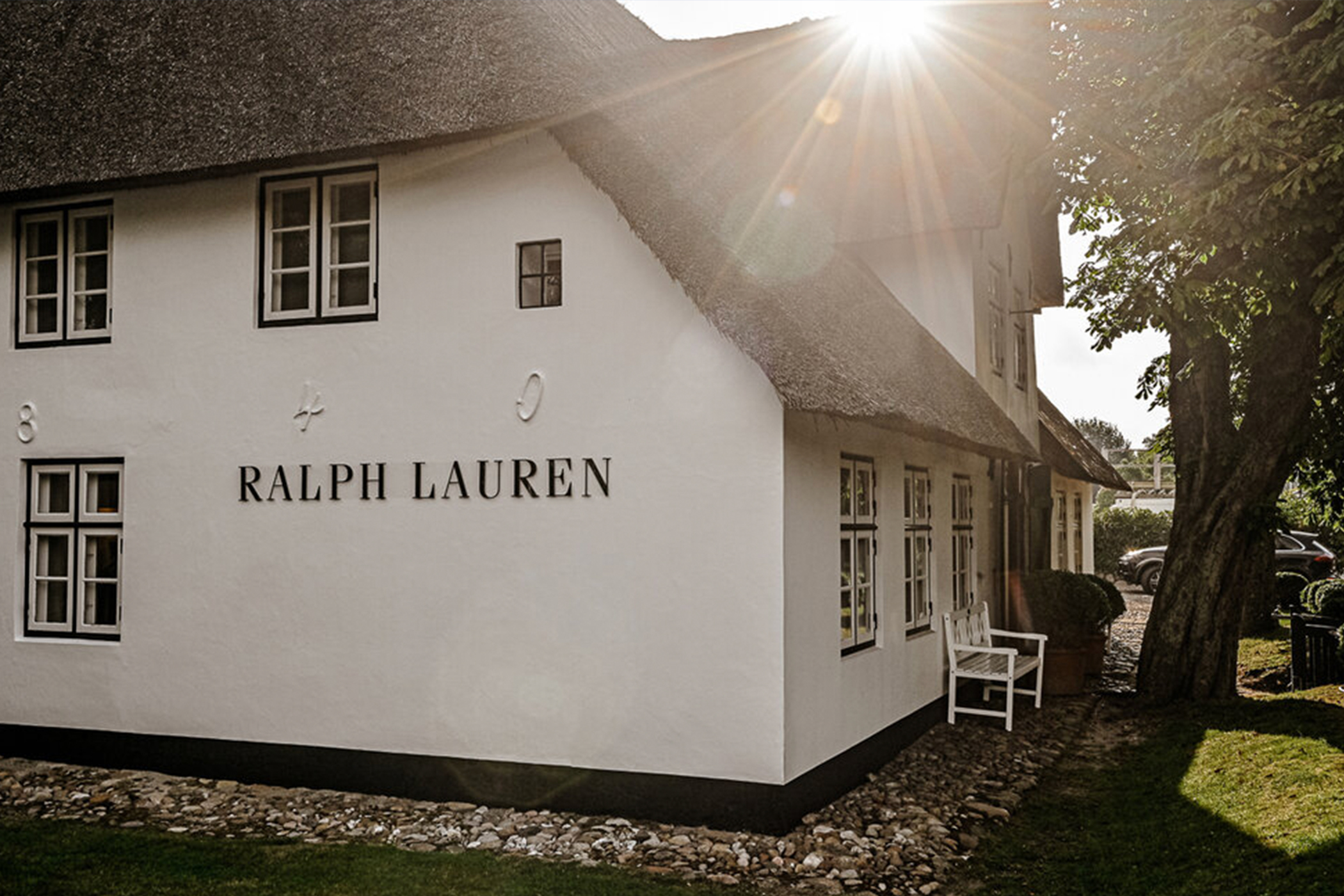 Credit © AW Fashion Group Sylt
Sylt lies on the Wadden Sea, a UNESCO depositional coastline of unparalleled scale that is home to a diverse range of animals, from sea lions and whales to raccoons and sheep. Most importantly, however, the island is home to a vast array of birds – around 330 species come to Sylt each year – several of which have astonishing migration patterns. With many journeying as far East Africa from Siberia, the North Sea's Sylt island with its fruitful supply of food, is an ideal stopping point.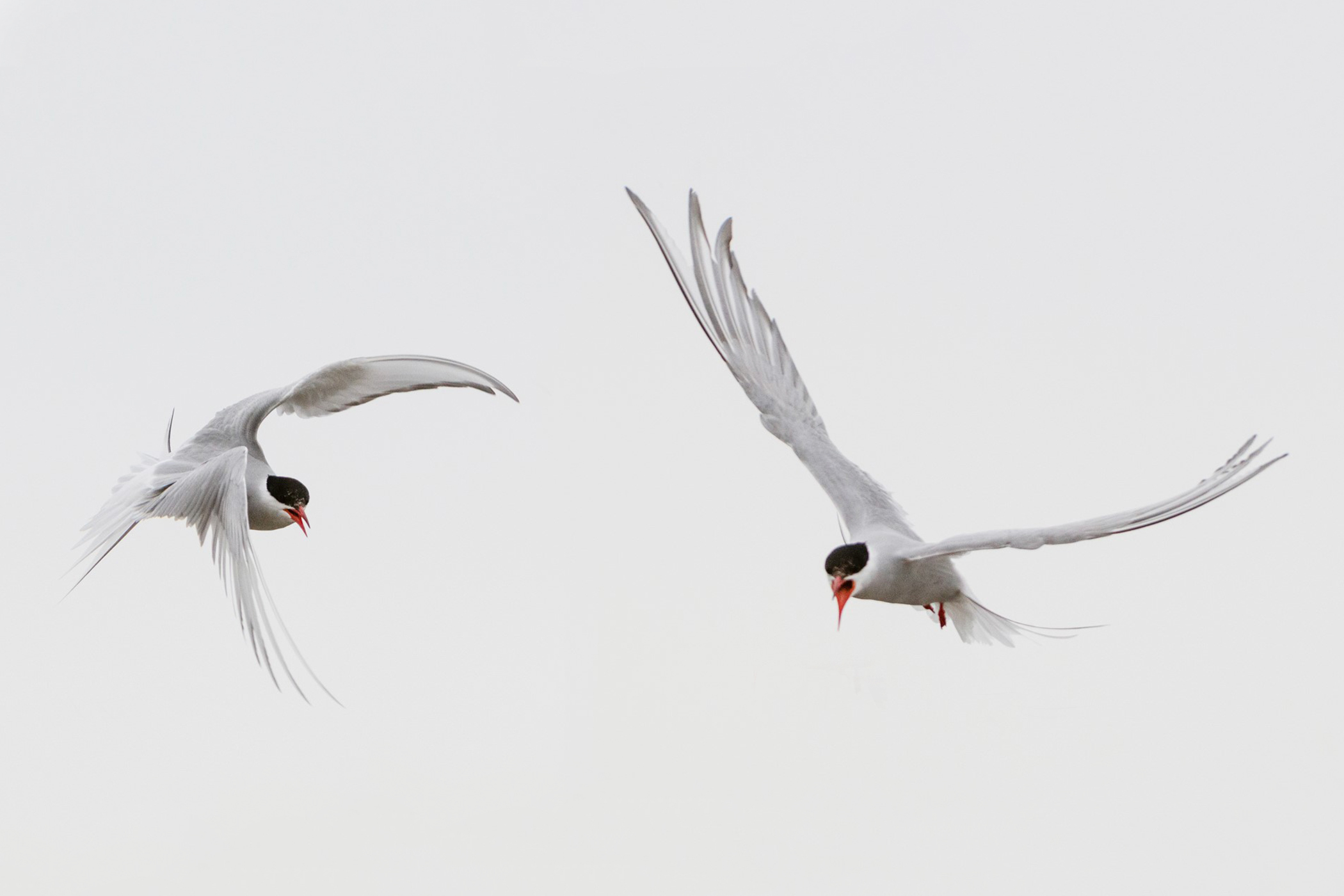 Credit © Peter Hering
Blancpain's Partnership with aquatil
Blancpain's partnership with aquatil makes up a part of the 'Blancpain Ocean Commitment Initiative'. Through this long-standing commitment, Blancpain strives to support projects focusing on marine conservation and ocean research. Meanwhile, aquatil is a non-profit organisation contributing to the execution of water-related projects for research and education sectors. This varies from the study of bullfrog tadpoles living along the Upper Rhine to monitoring invasive 'quagga mussels' with the help of divers.
Blancpain is supporting aquatil in its mission to protect and create breeding and resting places for migratory birds. The Rantum Basin (Rantumbecken) is a serene water basic and formally declared nature reserve. The area was formerly a part of the Wadden Sea, until a water aerodrome was built in 1938, thus separating it from the open sea.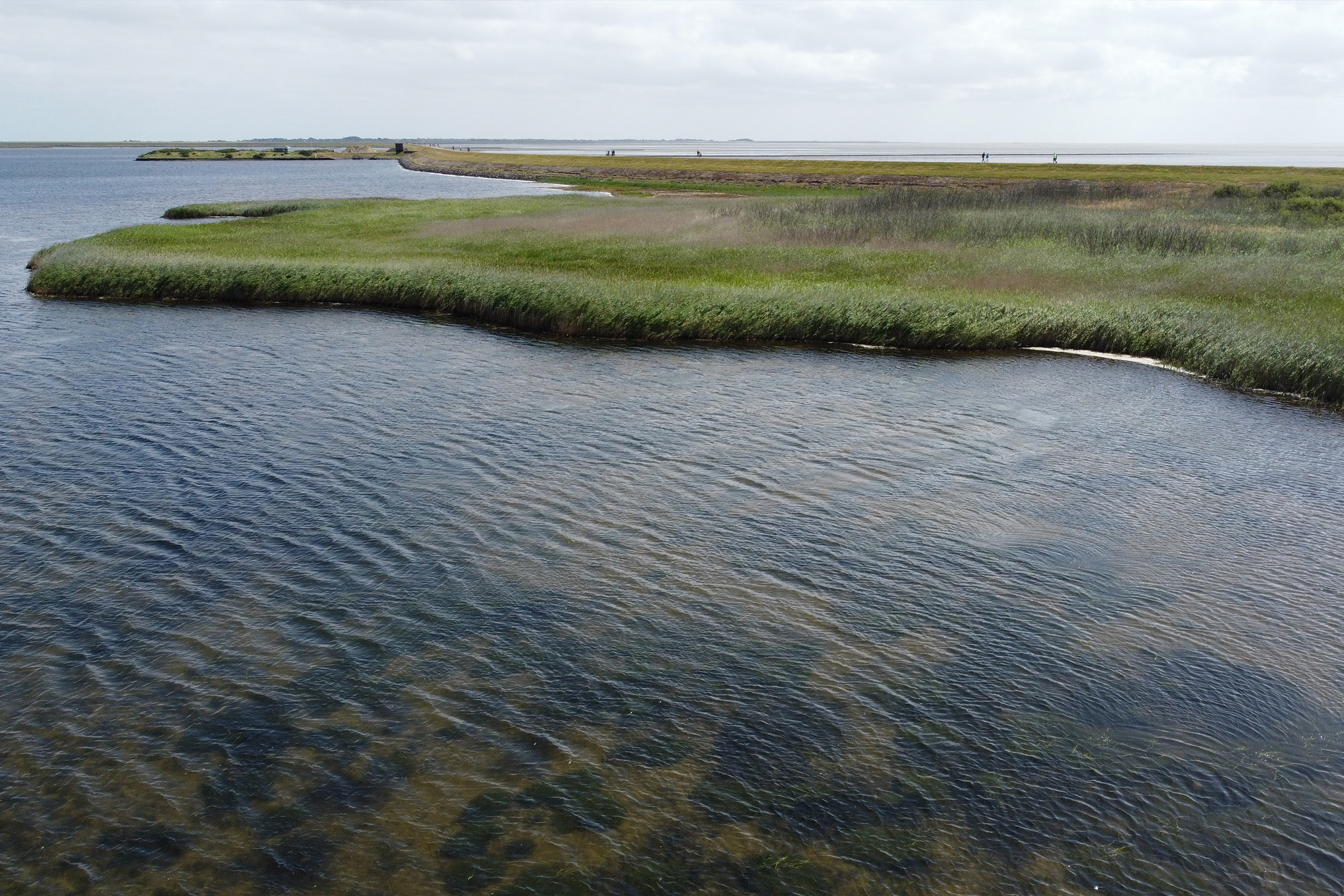 Credit © Ralph O. Schill
The Rantum Basin is home to thousands of sea birds. One such example is the avocet, a long-legged shorebird with a notably long, thin beak that elegantly curves upwards. They're known as highly independent birds, with young hatchlings feeding themselves and swimming unaided immediately after birth. Despite this, the avocets are threatened by a loss of suitable nesting habitats, including the destruction of wetlands. Pollution, trampling by cattle, and flooding are just a few of the dangers facing these birds. This is also just one breed of bird: the hundreds of other bird species passing through Sylt on their migration paths also require protection against the changing climate.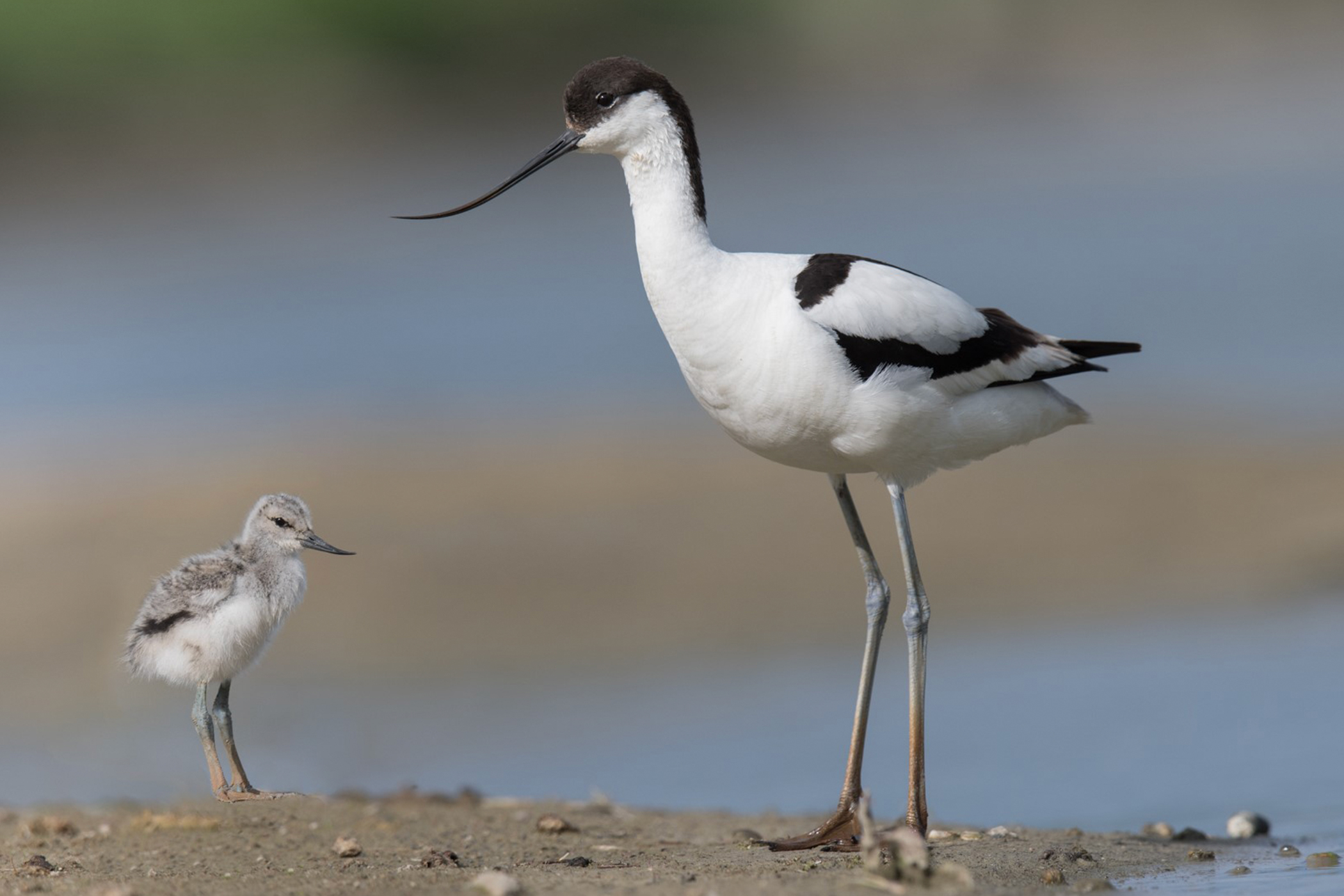 Credit © Peter Hering
A close collaboration: Blancpain x aquatil
Blancpain supports aquatil, alongside its partner the Jordland Association, to reduce these common risks. Counteractive measures comprise preserving the unique biosphere of the area, building protected breeding areas, and creating resting places for the many birds settling around the Rantum Basin. Aquatil will keep a close eye on the project by not only educating visitors, but also monitoring the correlation between the establishment of new breeding grounds and the population of migratory birds.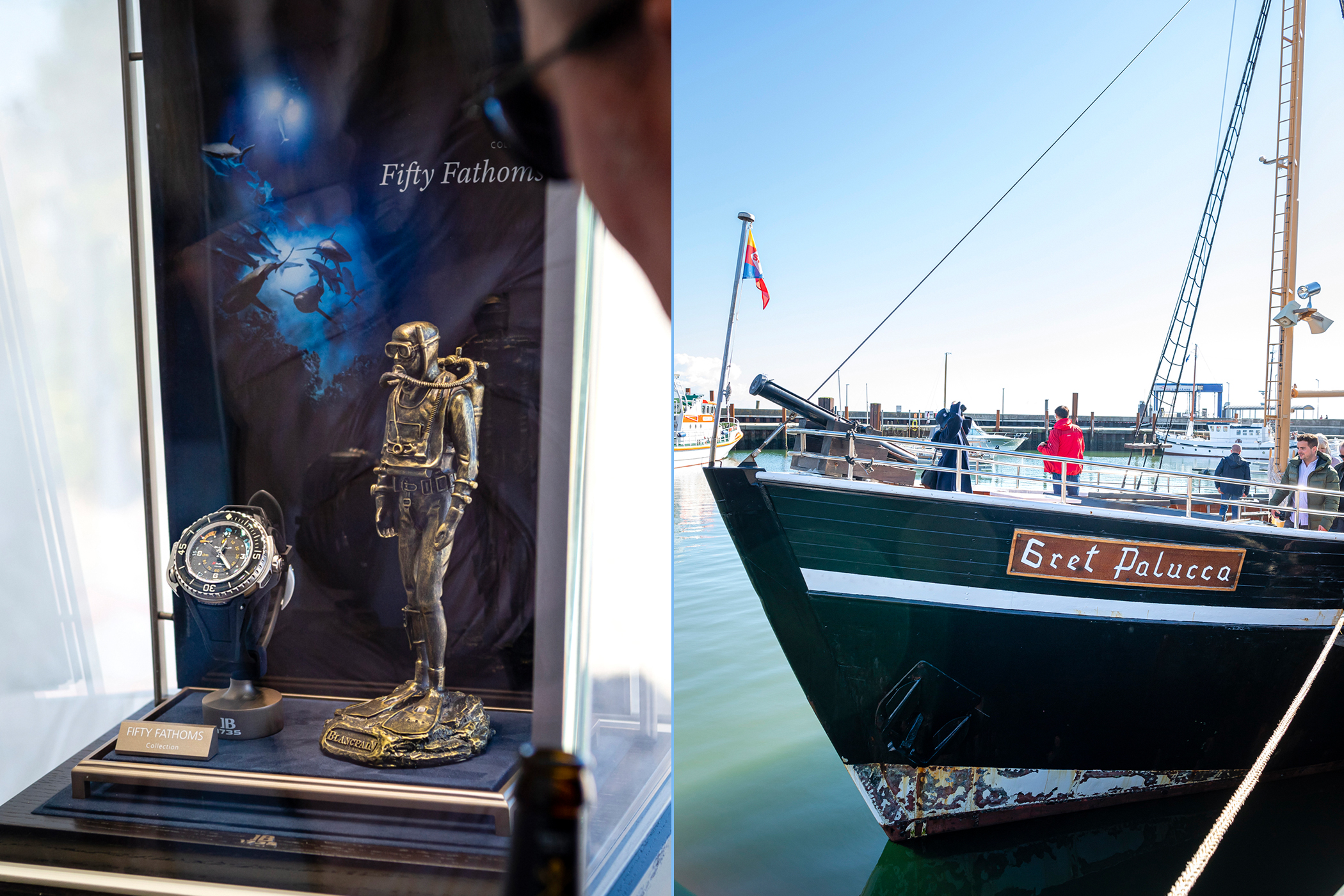 The new green Blancpain x aquatil Fifty Fathoms Bathyscaphe
With only 25 pieces available, this collaborative new titanium timepiece with a green colour scheme will help to preserve the habitats of the extraordinary fowls migrating to Sylt. In support of aquatil and its work, Blancpain pledges to donate 1,000 euros per sale of each piece – equalling a total donation of 25,000 euros. That said, Blancpain's total participation in this project actually involves a much higher amount, and will last over three years.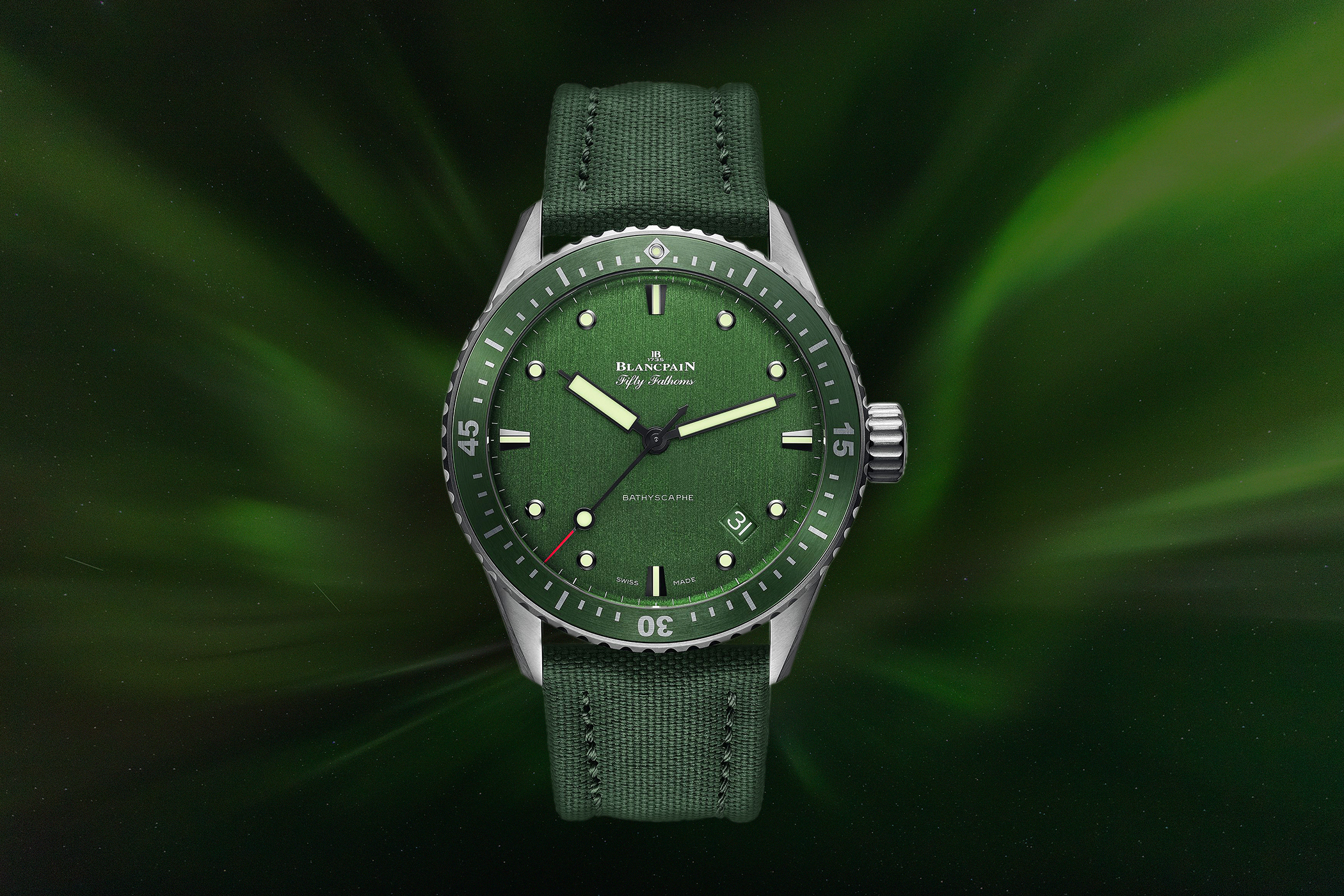 The Fifty Fathoms was the world's first modern diving watch, hence Blancpain's special interest in preserving the oceans. The Fifty Fathoms Bathyscaphe models are a slimmer, stream-lined addition to the manufacture's range of diver's watches. First appearing in 1956, the aim of the original Bathyscaphe was to offer a more everyday option for civilians who did not necessarily intend to use the watch for professional diving. The Fifty Fathoms Bathyscaphe made its comeback in 2007.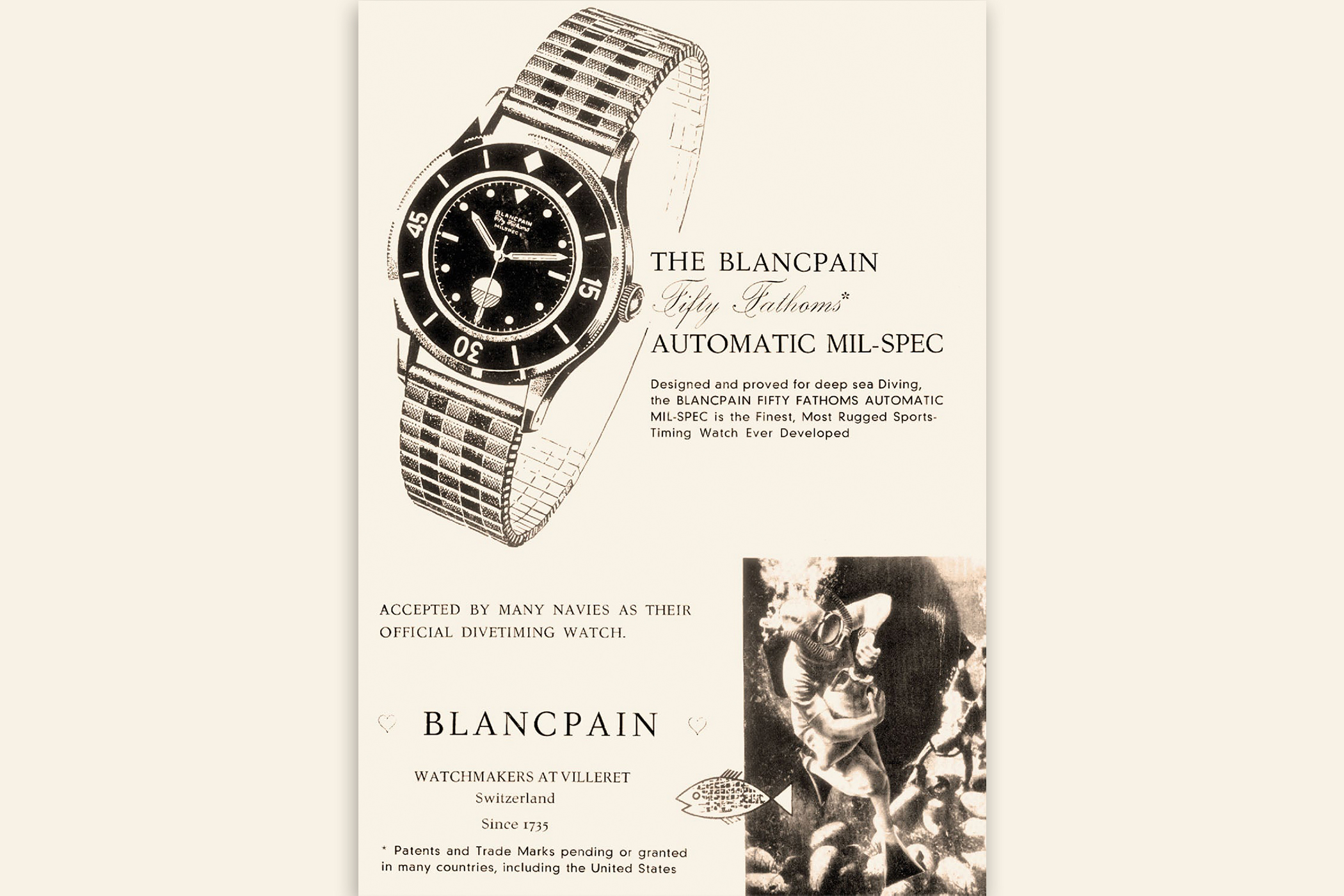 The new limited edition comes in a sleek titanium case, paired with a very attractive green dial. As is now an increasingly common feature in the Bathyscaphe line, the dial stands out due to the unusual finishing: vertical – as opposed to sunburst – brushing. The case, which is water-resistant to 30 bar (300 m), combines a decent 43 mm with a well-balanced height of 13.45 mm. Accompanying it is a unidirectional rotating bezel with ceramic inlay and indices in Liquidmetal, adding a sporty yet elegant look to the timepiece. Providing legibility even in deep waters and at night, the watch manufacture use Super- LumiNova® on the indices.
Powering the new Blancpain Fifty Fathoms Bathyscaphe is Blancpain's automatic calibre 1315, with its impressive power reserve of five days. As well as being able to view the ornate movement through the caseback, owners of the limited edition can also enjoy the engraving of an Arctic tern on the movement's gold rotor.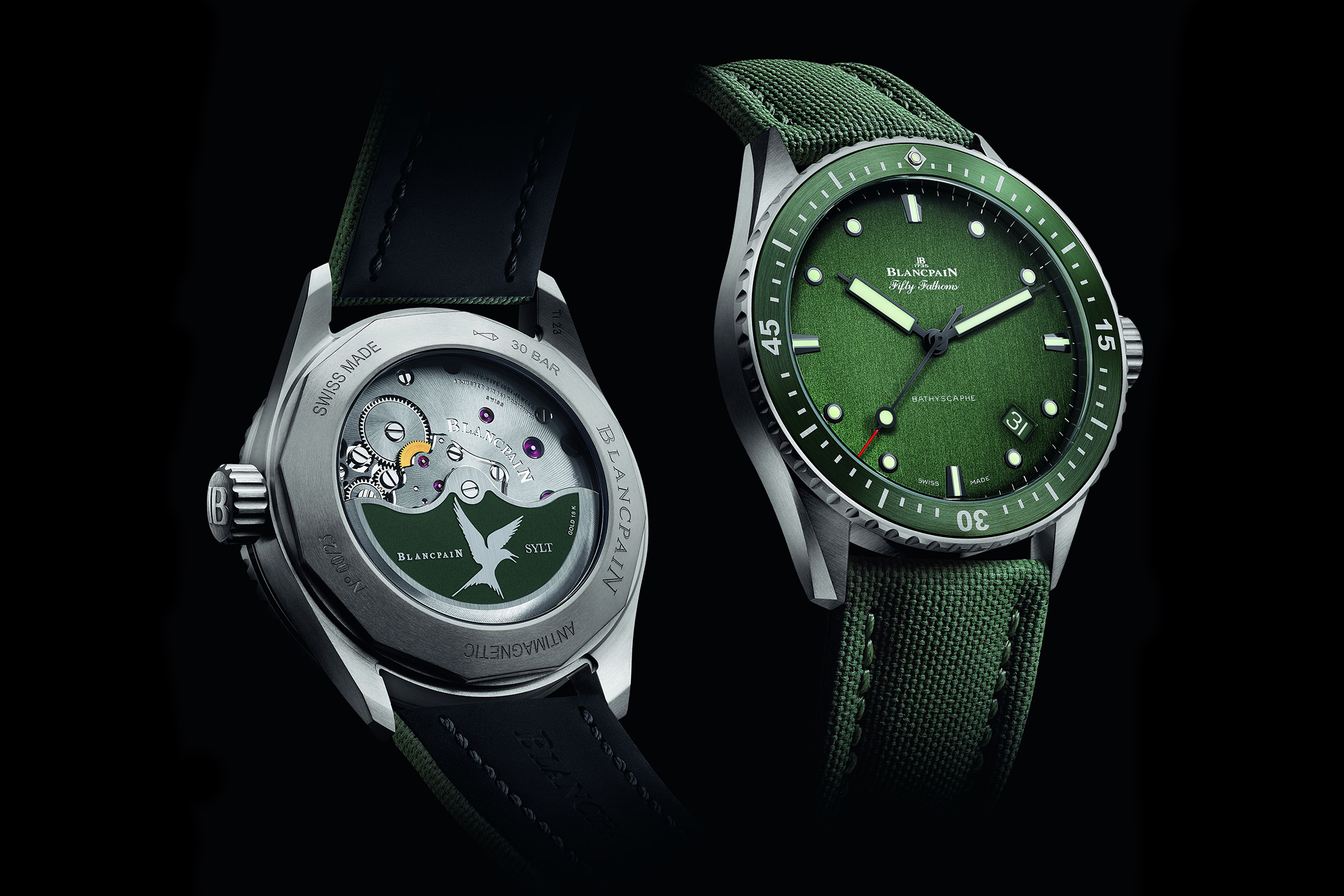 The symbol of the Arctic tern
The Arctic tern, which is the symbol for Blancpain's work in nature conversation in Sylt, is a very special bird. They are the ultimate migration birds, travelling an incredible 35,000 km every year. Furthermore, by constantly moving between the the Arctic and Antarctic – thus enjoying two summers – the seabirds see more daylight than any other animal on the planet. In addition, these birds can live to the age of 30 – your typical garden bird only lives to the age of three.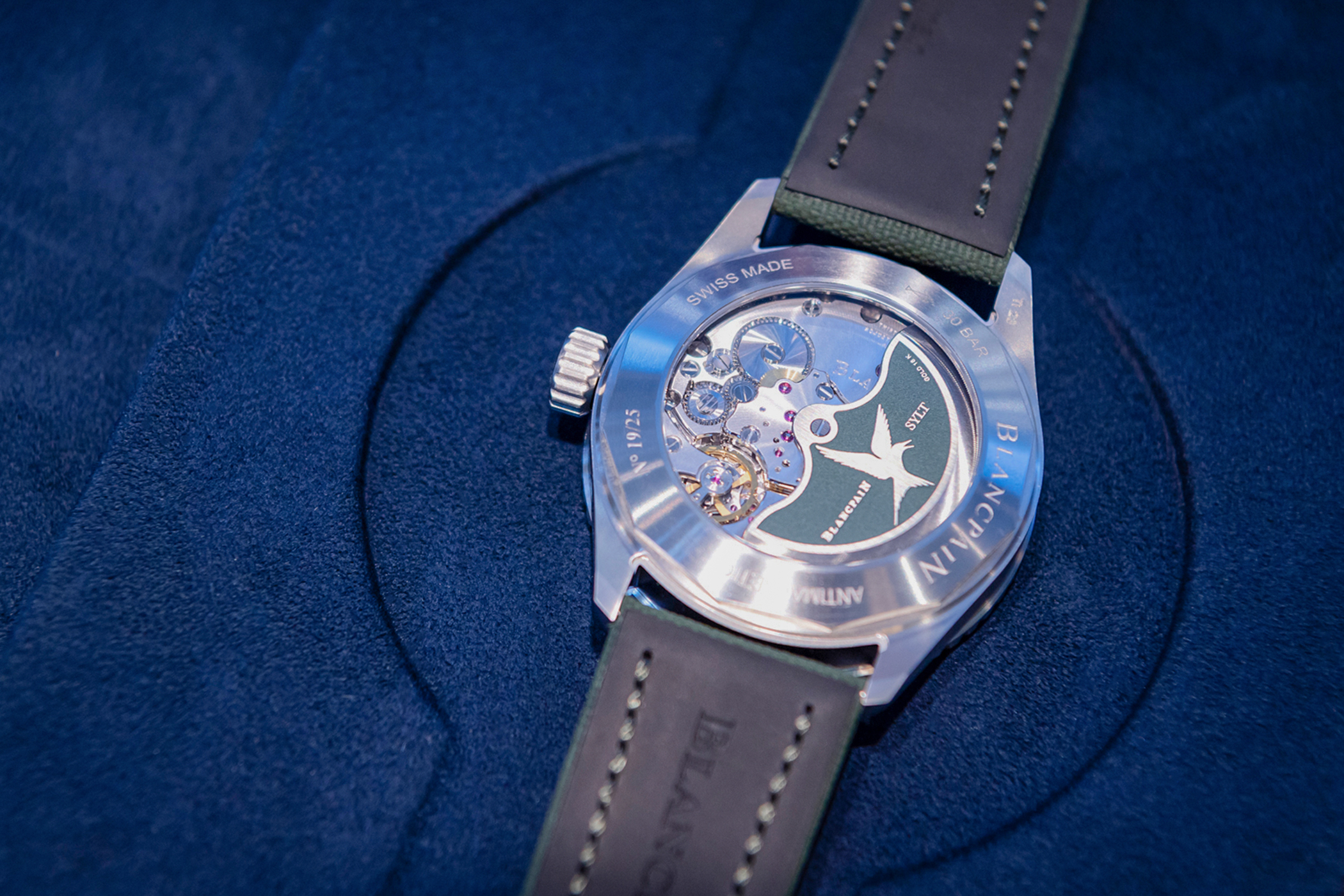 However, the Arctic tern has struggled in recent years, not least due to the fish shortages that are likely a result of climate change. Breeding has also become a challenge. The Shetland Islands, for example, usually sees more than 20,000 pairs of Arctic terns during breeding season. Yet in one year, conservationists discovered that not even one chick survived. Thus, the Arctic tern, with its incredible migration patterns and ever-increasing challenges, is a powerful reminder as to why Blancpain's Ocean Commitment work is so vital.
Landhaus Stricker: Home to Holger Bodendorf
Returning to Blancpain's passion for embracing the Art de Vivre: the Blancpain team introduced us to the luxe Sylt lifestyle, which was best encapsulated by our chef for the duration of the trip. Closely linked to Blancpain, Holger Bodendorf is somewhat of a personality in Sylt.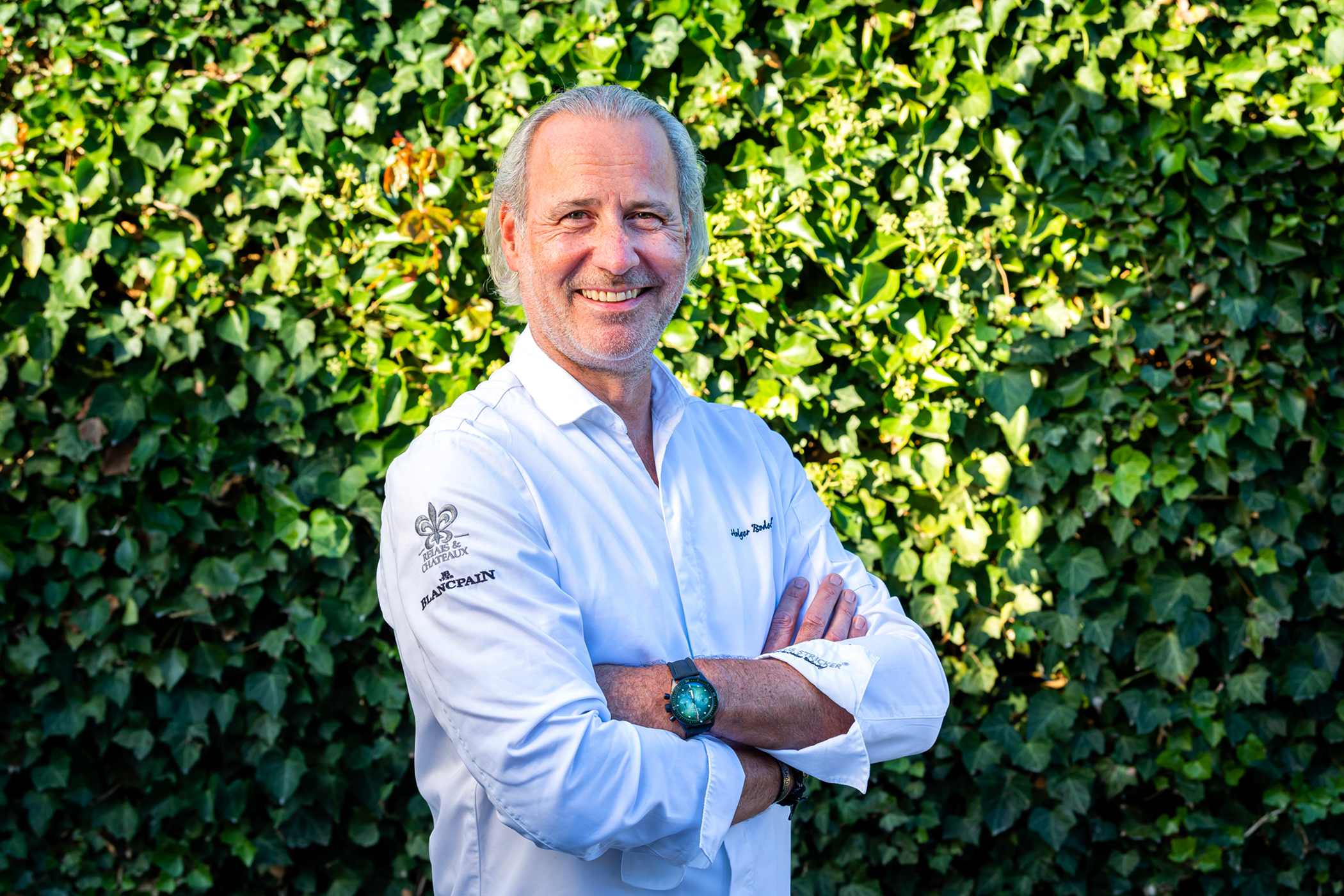 Holger Bodendorf
He is a magnet for the beau monde visitors of the island, who flock to the Michelin-star awarded chef's restaurants at the Landhaus Stricker hotel. Here, guests can enjoy the crème de le crème of modern European cuisine alongside meticulously paired wines. The quaint hotel integrates two restaurants: the world-class gourmet Bodendorf's, with its French-Mediterranean focus, and the restaurant where we are seated on our first night: Siebzehn84.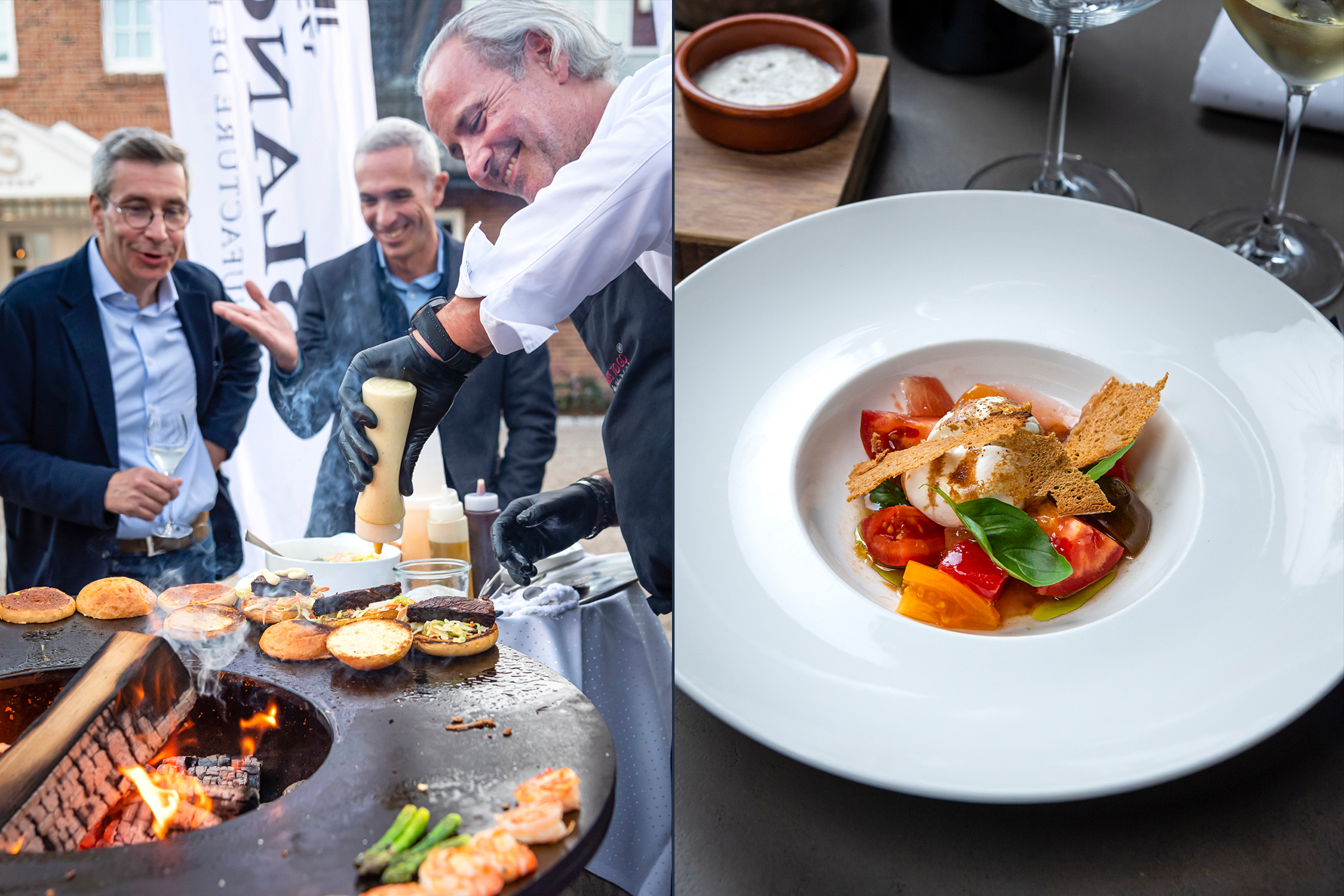 We indulge in a perfectly executed four-course meal, with highlights including perch with a lime foam, paired with a Bassermann-Jordan Chardonnay from the Pfalz region of Germany. Following this, we enjoy a creamy chanterelle and baby leek risotto, paired with Dirk Niepoort's Fabelhaft Tinto Douro – a full-bodied, fresh red Portuguese wine with a noticeable mineral profile.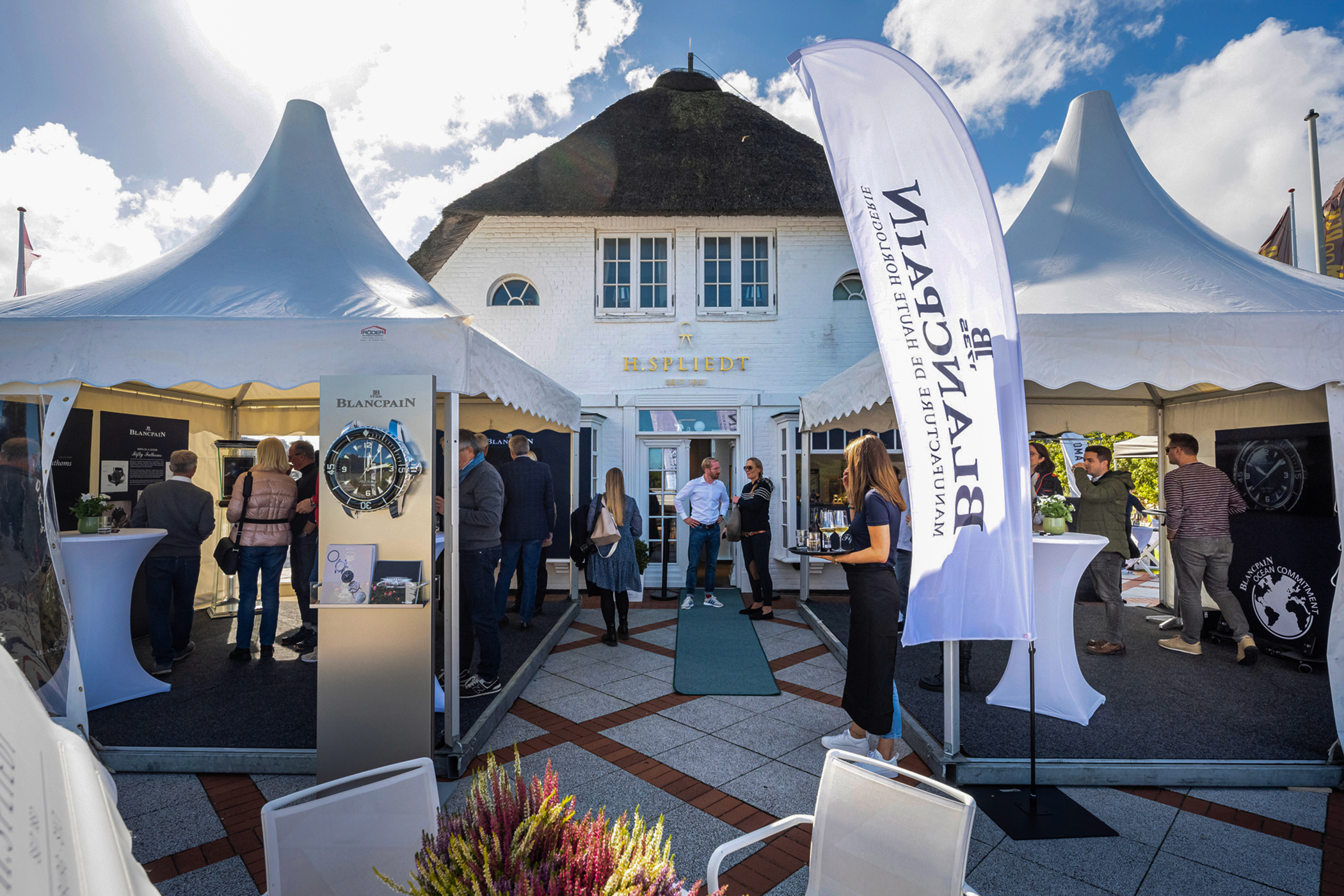 Bodendorf, Blancpain and Sylt
Holger Bodendorf has a special link to Blancpain, as the curvaceous Blancpain wall clocks dotted around the Landhaus Stricker hotel, ticking away in reception and hovering reflectively over the swimming pool, make clear. Effectively an ambassador in all but name, the friend of the brand shares Blancpain's core values: excellence, passion, attention to detail, meticulous handiwork, precision, patience.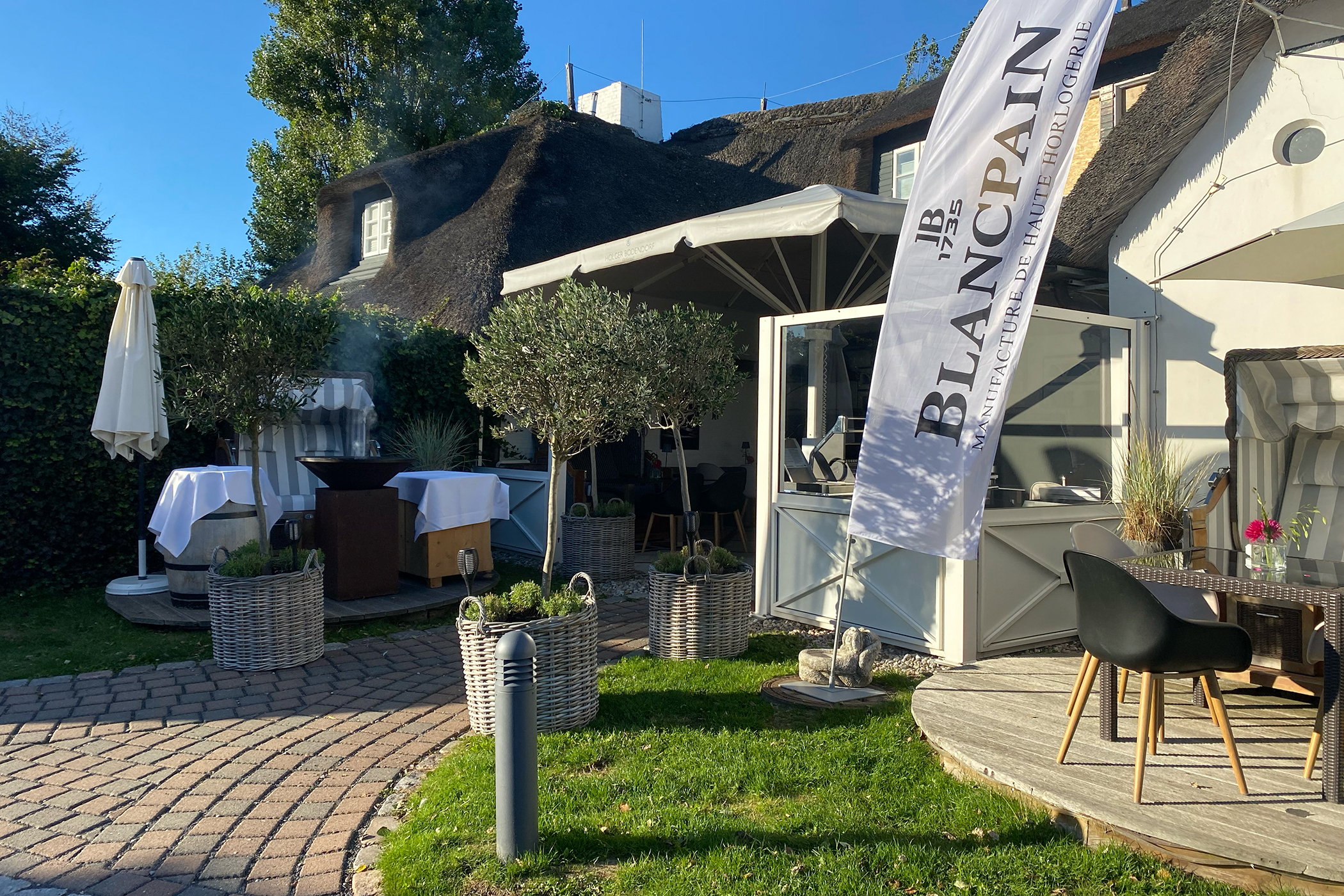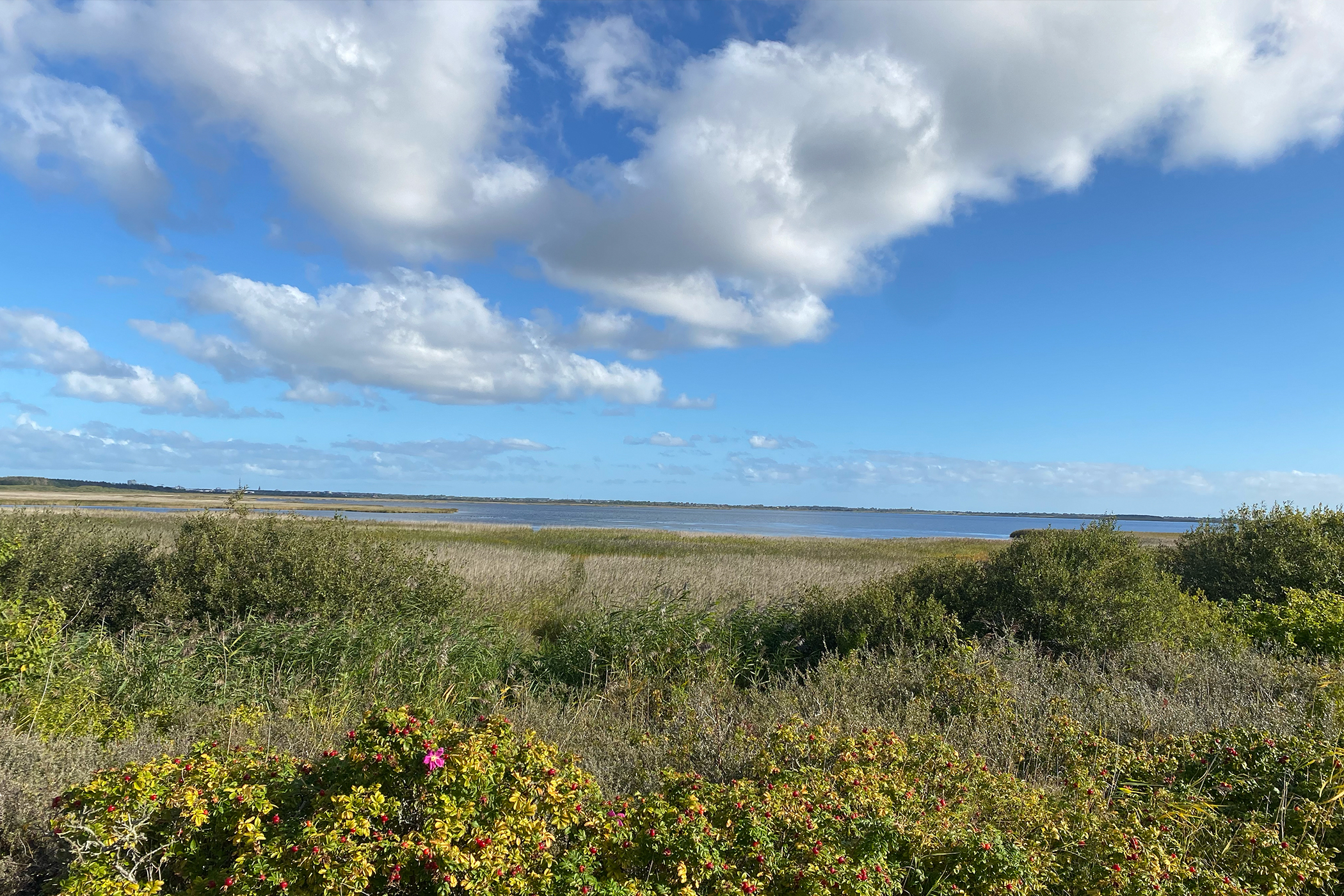 It is with these values imprinted onto me that I reluctantly leave the island of Sylt, with its candy-cane pink sunsets and golden sand beaches. With the handsome new green Fifty Fathoms still fresh in my mind, the 24 hours with Blancpain at Sylt has proved a powerful reminder to continually preserve, protect and truly appreciate our environment – because, as we are all becoming increasingly aware, it is nature that is the ultimate luxury in this world.
---
---