Geneva has a new culinary destination for watch enthusiasts and bon vivants alike. In cooperation with award-winning chef Dominique Gauthier, F.P. Journe has opened the fine dining brasserie 'F.P. Journe Le Restaurant'. Since the beginning of November, refined dishes, exquisite wines, and horological motifs alike have been artfully combined in a listed building at 49 Rue du Rhône – what a delight! But how exactly do haute horologie and haute cuisine go together?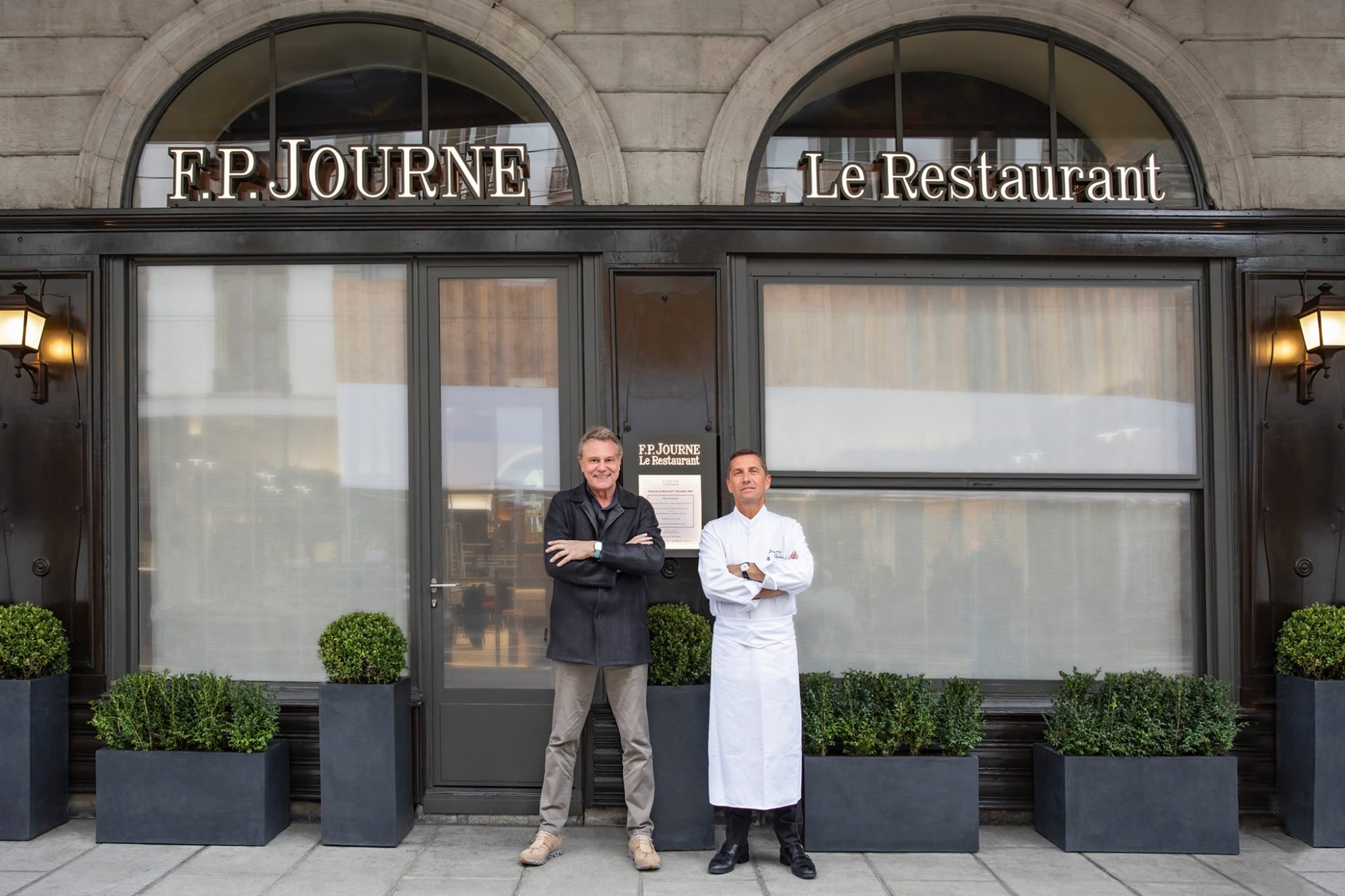 The expert watchmaker and the chef
At first glance, haute horlogerie and haute cuisine do not seem to have much in common. But upon closer inspection, both revolve around craftsmanship, maintaining high standards, and attention to detail. François-Paul Journe and Dominique Gauthier are both masters of their craft. Influenced by the golden age of watchmaking in the 18th century, François-Paul Journe launched his first wristwatch collection in 1999. Since then, his creations have won several awards, including the L'Aguille d'Or prize at the Grand Prix d'Horologie de Genève. For his new restaurant, he carefully selected decorative elements connected to watchmaking to create a harmonious ambience.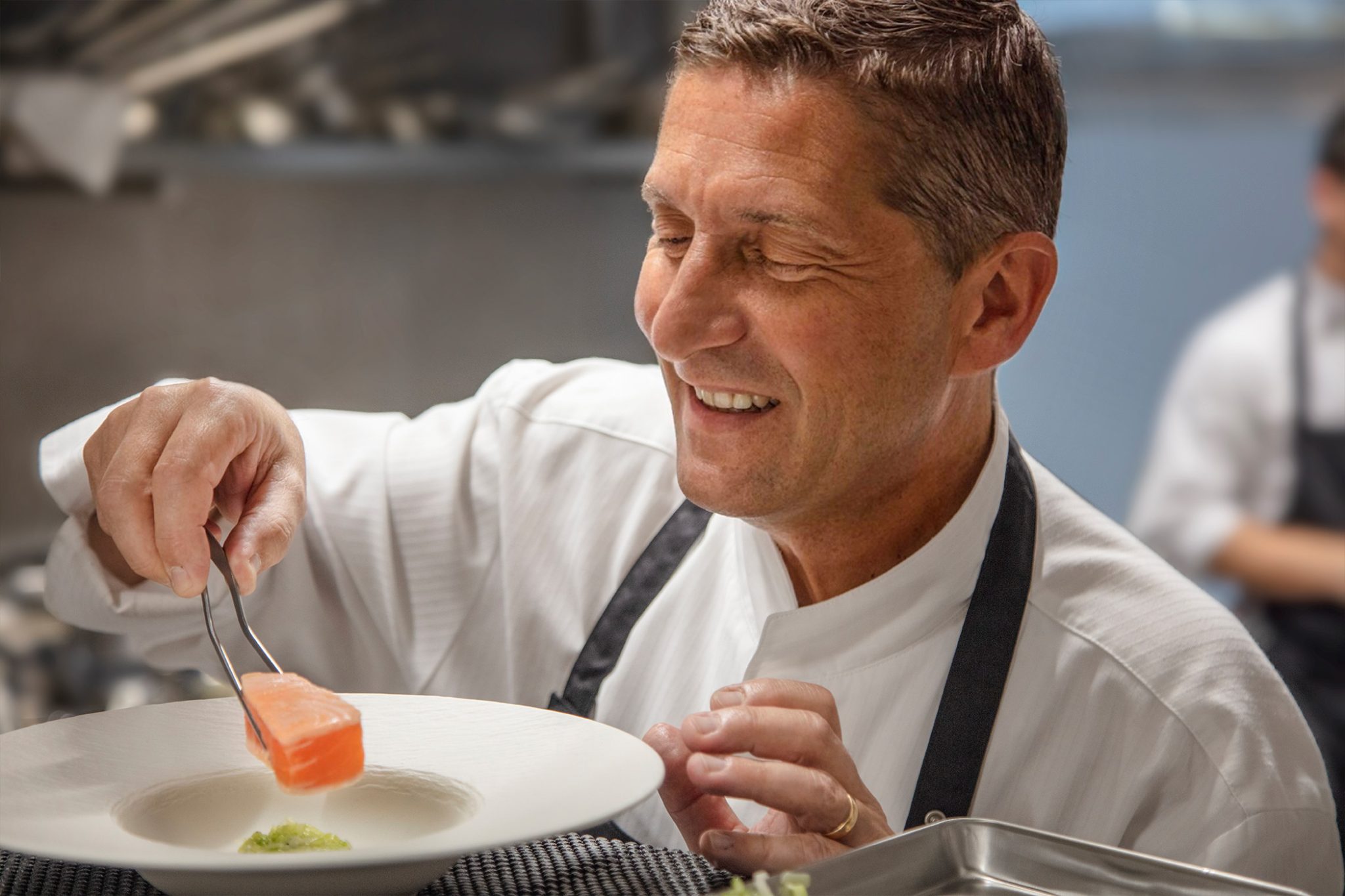 It was through a mutual friend that François-Paul Journe finally met Dominique Gauthier, who learned his craft from Michelin-decorated chefs such as Fernand Point in Vienna and Georges Blanc in Vonnas. Gauthier has received several awards throughout his career, from a Michelin star to the 'Chef of the Year' award with an 18/20 rating from Gault & Millau in 2009. After thirty years of delighting the guests at the luxurious Swiss hotel Beau-Rivage Genève's famous Le Chat Botté restaurant, the 56-year-old is now assuming the management of the brigade de cuisine at F.P. Journe Le Restaurant. Together with the watchmaker, he brought an exceptional combination of haute cuisine and haute horologie into being.
F.P. Journe Le Restaurant's location: A house rooted in tradition
No building could better embody such long-established trades as watchmaking and gastronomy than the one opposite the Jardin anglaise at 49 Rue du Rhône, with its long culinary tradition. Erected in the 1850s between Rue du Rhône and Quai du Général-Cuisan, the building has housed numerous restaurants – from the grill restaurant Le Relais de l'Enrecôte, to the upscale Trattoria Marjolaine under Philippe Chevrier – and now F.P. Journe Le Restaurant.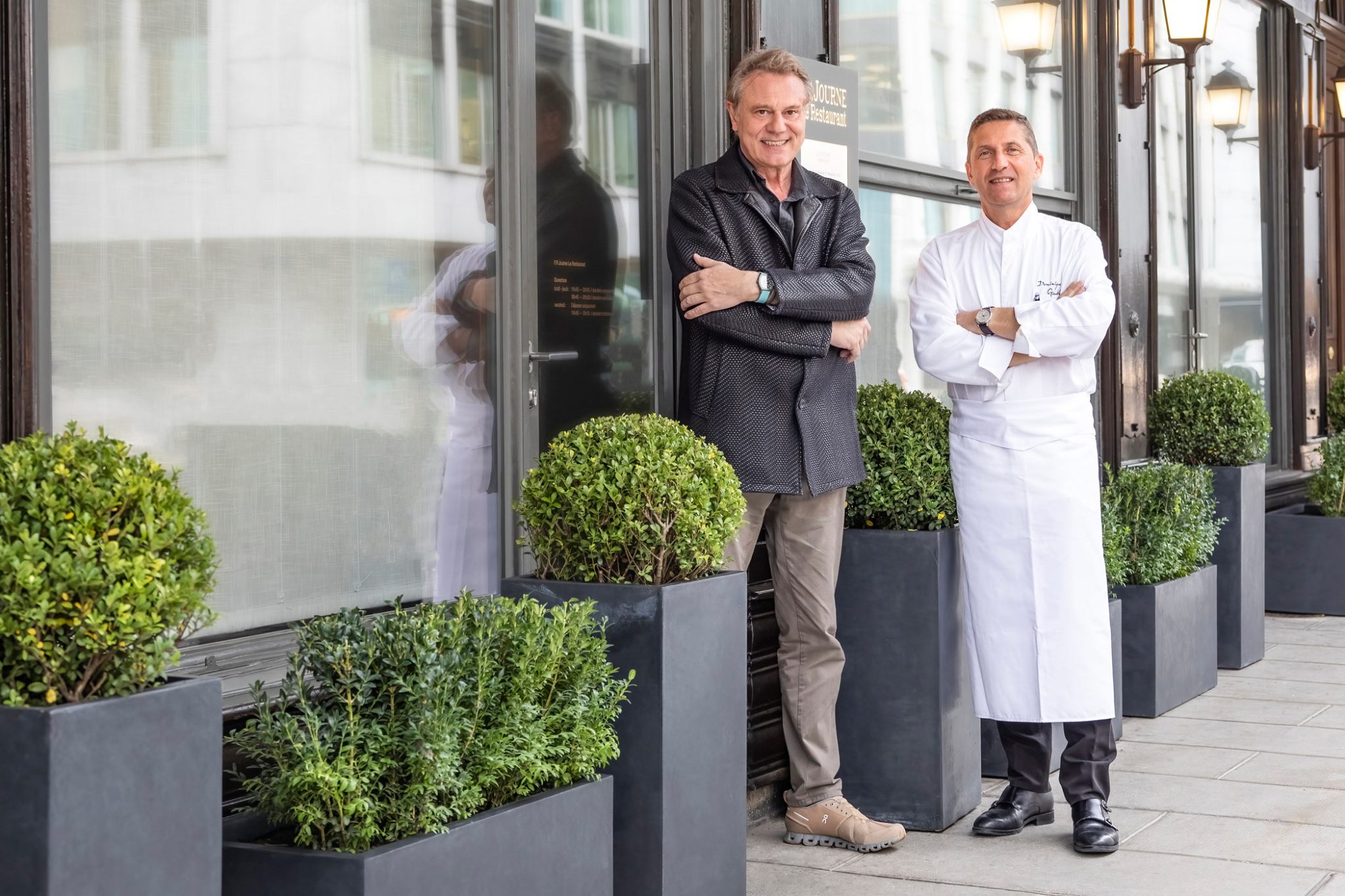 However, the brasserie 'Bavaria' made the biggest impression. Opened by pharmacist Adolphe Neiger on the first floor of a former Baezner bank branch in 1912, the Bavarian-style pub became a favourite haunt of many ministers, heads of state, and journalists after the First World War – so much so that the British Chancellor Neville Chamberlain and German politician Gustav Stresemann famously enjoyed dining and drinking in the wood-panelled premises, with their folk-art decorations.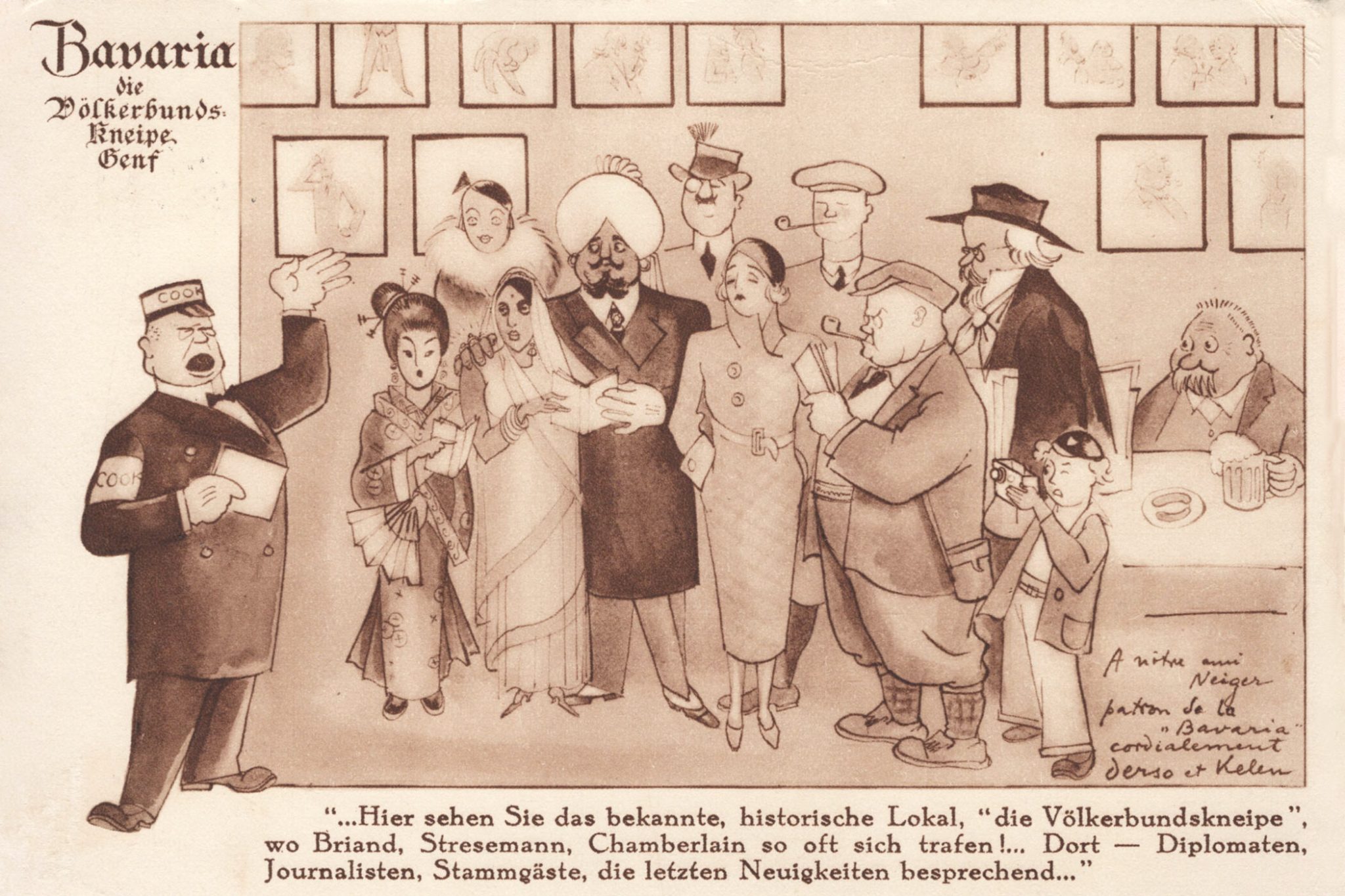 Credit © Bibliothèque de Genève
In 1942, the Bavaria was modernized under the direction of architect Jean Falciola and designer Louis Amiguet. The interior, with its large mirrors, rosette carvings, and dark wood-panelled walls and ceilings, has been preserved to this day. Exactly 100 years after the Bavaria opened its doors for the first time, the interior and furnishings were classified in 2012.
Horological atmosphere at F.P. Journe Le Restaurant
Today, the site, which was renovated in 2019, shines in new splendour and keeps the spirit of conviviality. At lunchtime and in the evening, guests can dine at tables named after famous clockmakers such as the 17th-century Swiss clockmaker, Jost Bürgi, or the Dutch inventor of the pendulum clock, Christiaan Huygens.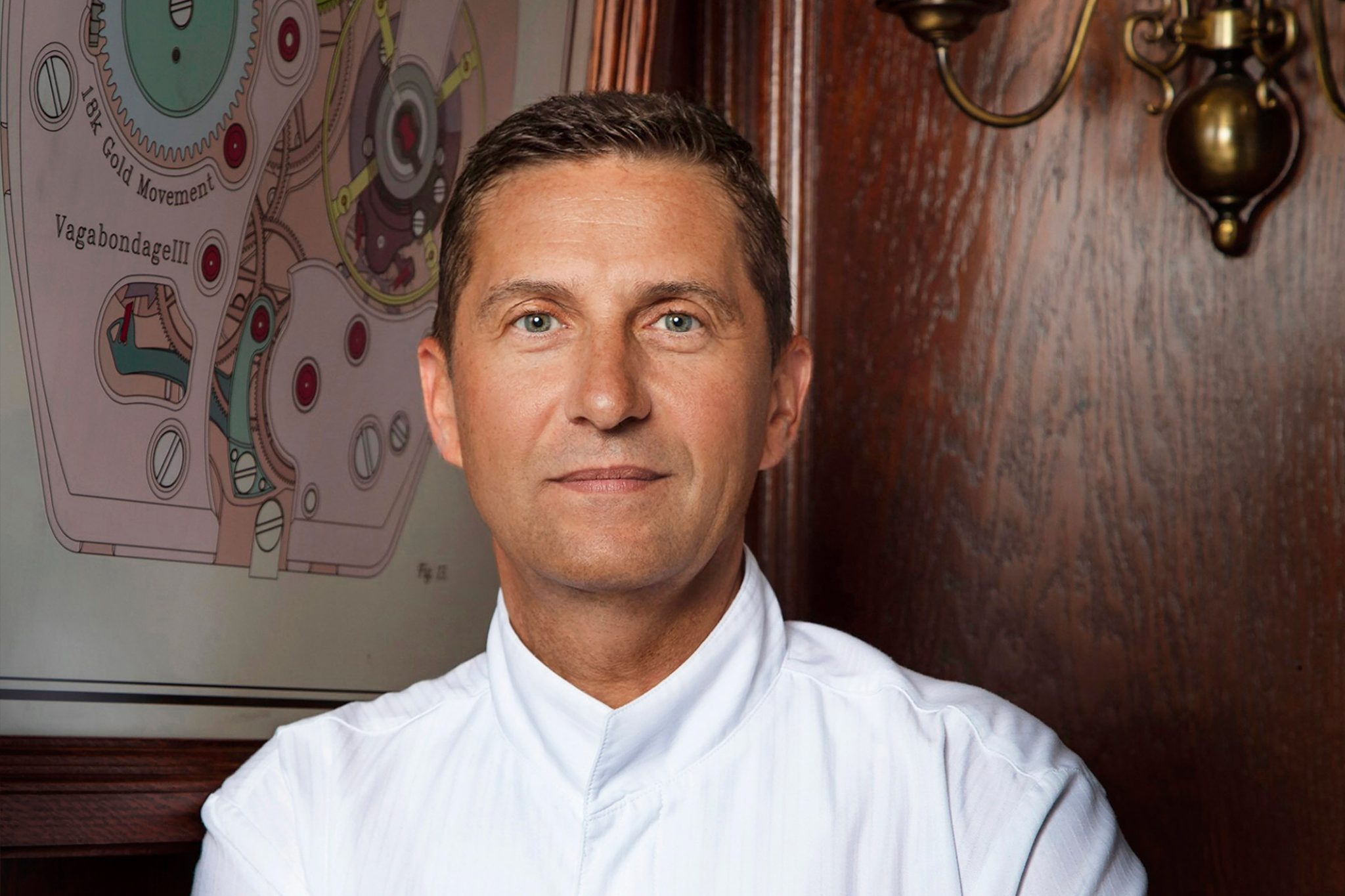 Drawings of the mechanisms and components of F.P. Journe's clockworks adorn the wood-panelled walls and add a horological touch to the restaurant. Moreover, an astronomical clock from the 17th century bearing the signature 'Giovanni Brugell Venetia', placed in the restaurant's centre, serves as a horological highlight. Journe's combination of haute horlogerie and haute cuisine has been well thought out to the smallest detail, as can be seen on the table: the knife handles are embellished with motifs of a watchmaker's tools: cogs, screws, and so on.
Invenit et Coxit
Based on the Swiss watch manufacturer's formula 'Invenit et Fecit' (from the Latin for 'invent and realise'), the restaurant's motto is 'Invenit et Coxit' ('invent and cook'). It is also featured on the cover of the menu, which includes an alternating lunch menu and a tasting menu for the evening.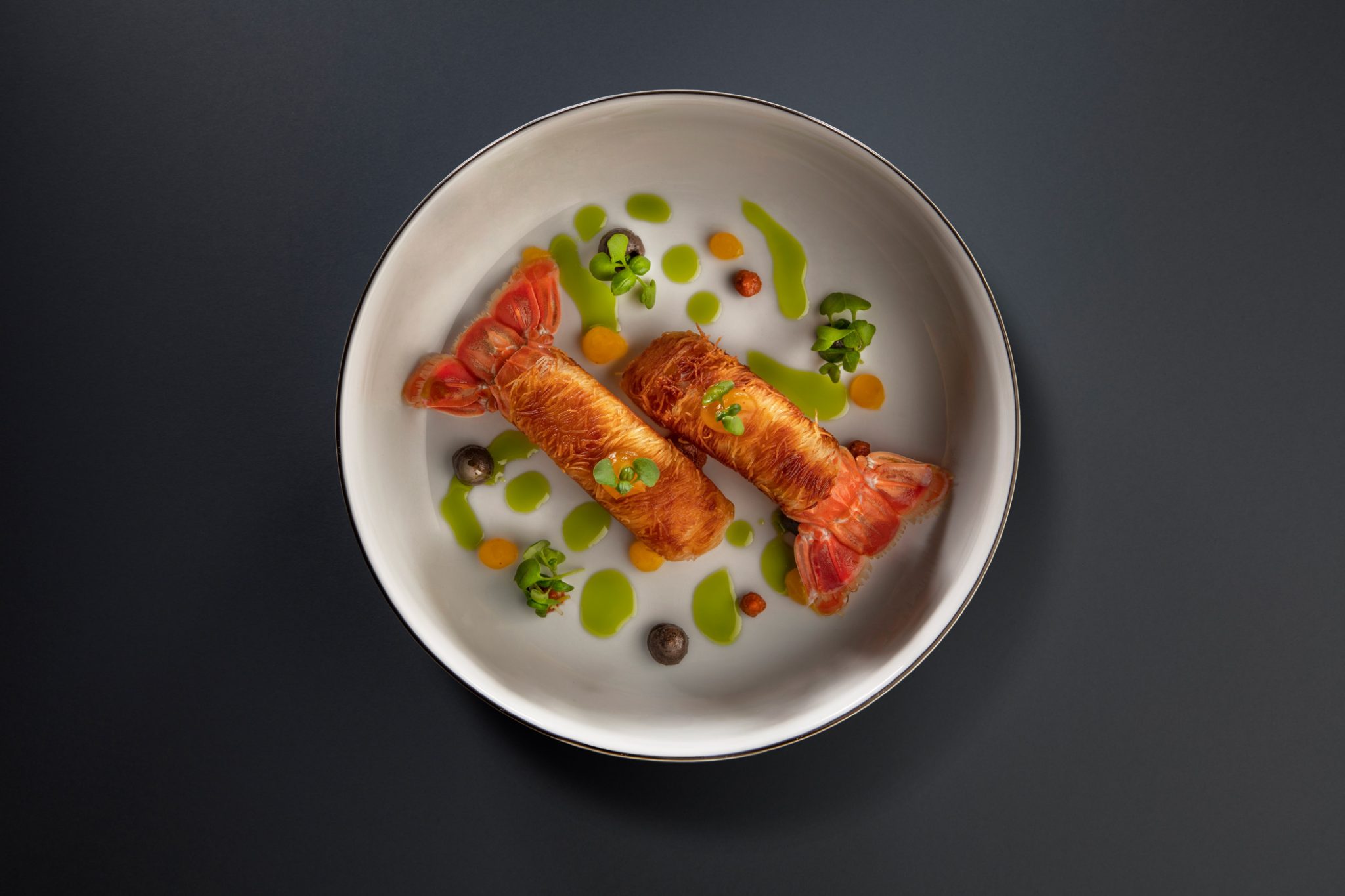 The dishes are based on classic cuisine but are varied with Mediterranean and East Asian influences. Thus, the menu includes Gauthier's lauded creations: langoustines coated in kadaifi (angel hair), and hare ravioli with chestnut cream and white Alba truffle. Drawing from his travel experiences in Thailand, Gauthier further integrates Thai basil, daikon radish, yuzu and ponzu into his creations. Aside from artisanship, the high quality of the ingredients makes the dishes stand out. The ingredients are sourced from reputable local suppliers: vegetables from Pierre Gallay, poultry from Nant d'Avril, beef from Pascal and Philippe Desbiolles in Meinier and citrus fruits from Niels Rodin's citrus farm.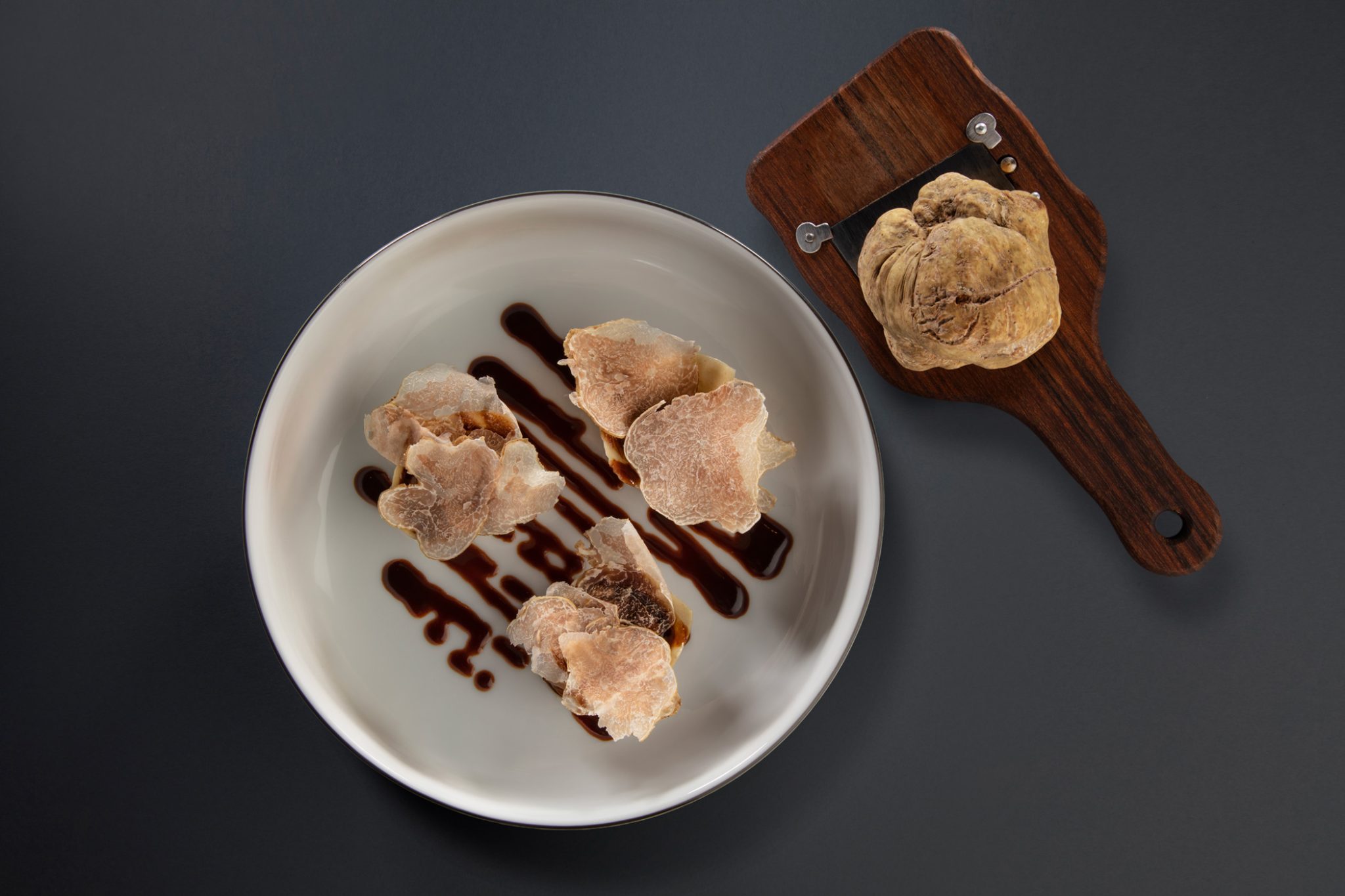 Inevitably accompanied by exquisite wine
To round off the culinary experience, one should not miss out on the exquisite wine selection that reflects François-Paul Journe's oenological passion. Carefully curated by head sommelier Bogdan Tand, it includes three exclusive F.P. Journe cuvées from cooperations with the Château Seguin and Château Le Rosey wine estates.
The 15-strong team, including restaurant manager Pascal Brault, assistant Morgane Quétineau-Demay, and chefs Maxime Mühlemann and Théo Cesarini, ensures that both watch lovers and gourmets alike leave the F.P. Journe Le Restaurant with their appetite for excellent food and horological adventure satisfied in equal measure.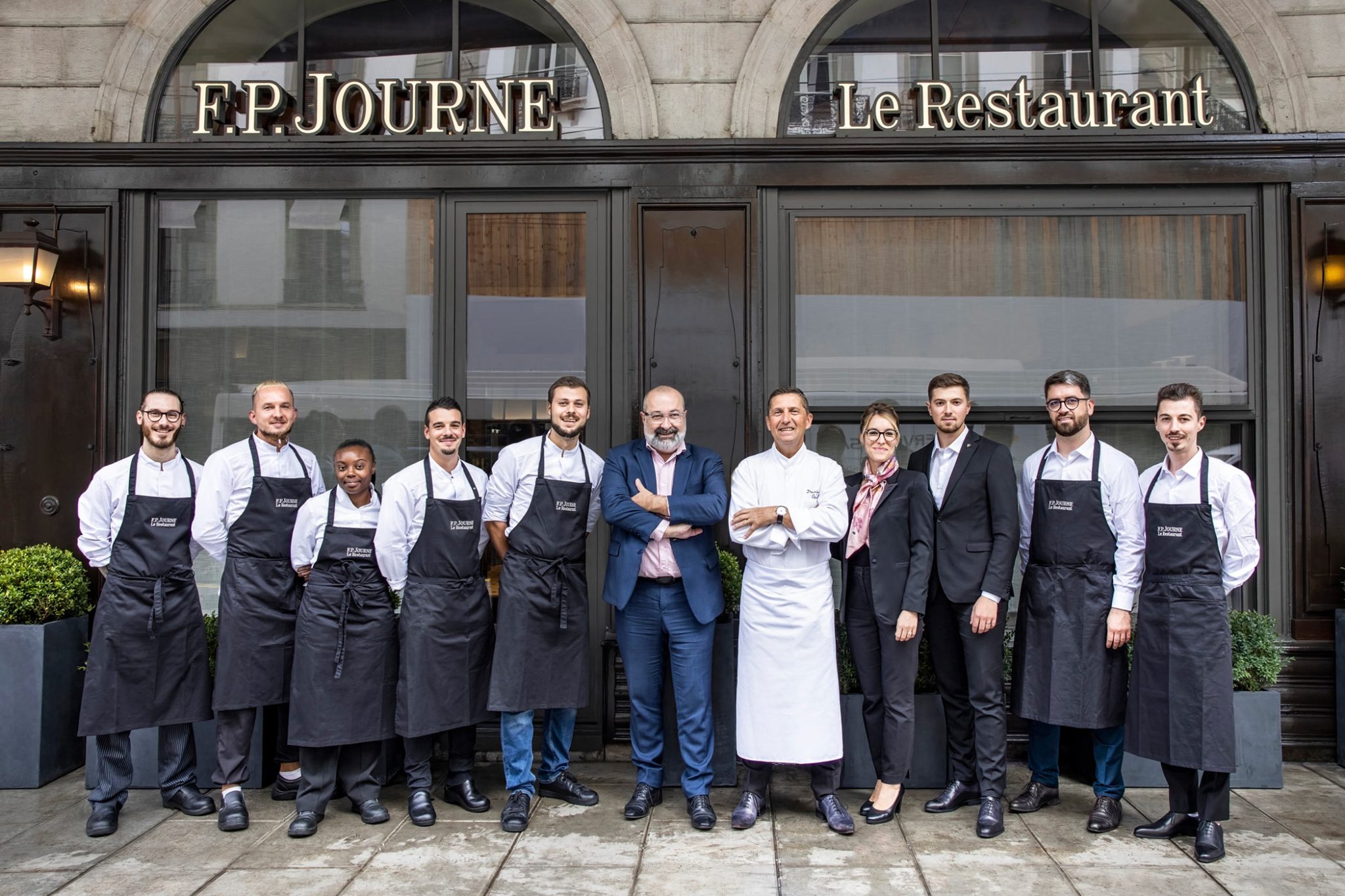 ---
fpjourne-le-restaurant.ch ⎪fpjourne.com
---