They love watches and make no secret of it: get to know our horology enthusiasts Philippe and Alexander in conversation.
---
Alexander: It's that time again! At the end of March, Watches & Wonders will take place. The closer the show gets, the more fervently the world's watch enthusiasts move into a realm between hope and clairvoyance, as they speculate about what the novelties launched there might be.
Philippe: Of course, also we have some thoughts about what might come. I myself, for example, firmly believe in a new variation of the Chronomaster Original from Zenith.
Alexander: I, on the other hand, am happy to join the ranks of those who dream of a new edition of the IWC Ingenieur. After all, that would be a pretty logical step: the pilot's watches, the Portofino and the Portugieser collections are all already very well curated. If you look at how popular the designs of Gerald Genta are today, and what they have brought Audemars Piguet, Bulgari and even Patek Philippe, then you actually have to gradually focus upon Genta's Ingenieur at IWC – particularly given such high prices are now being paid for its vintage models.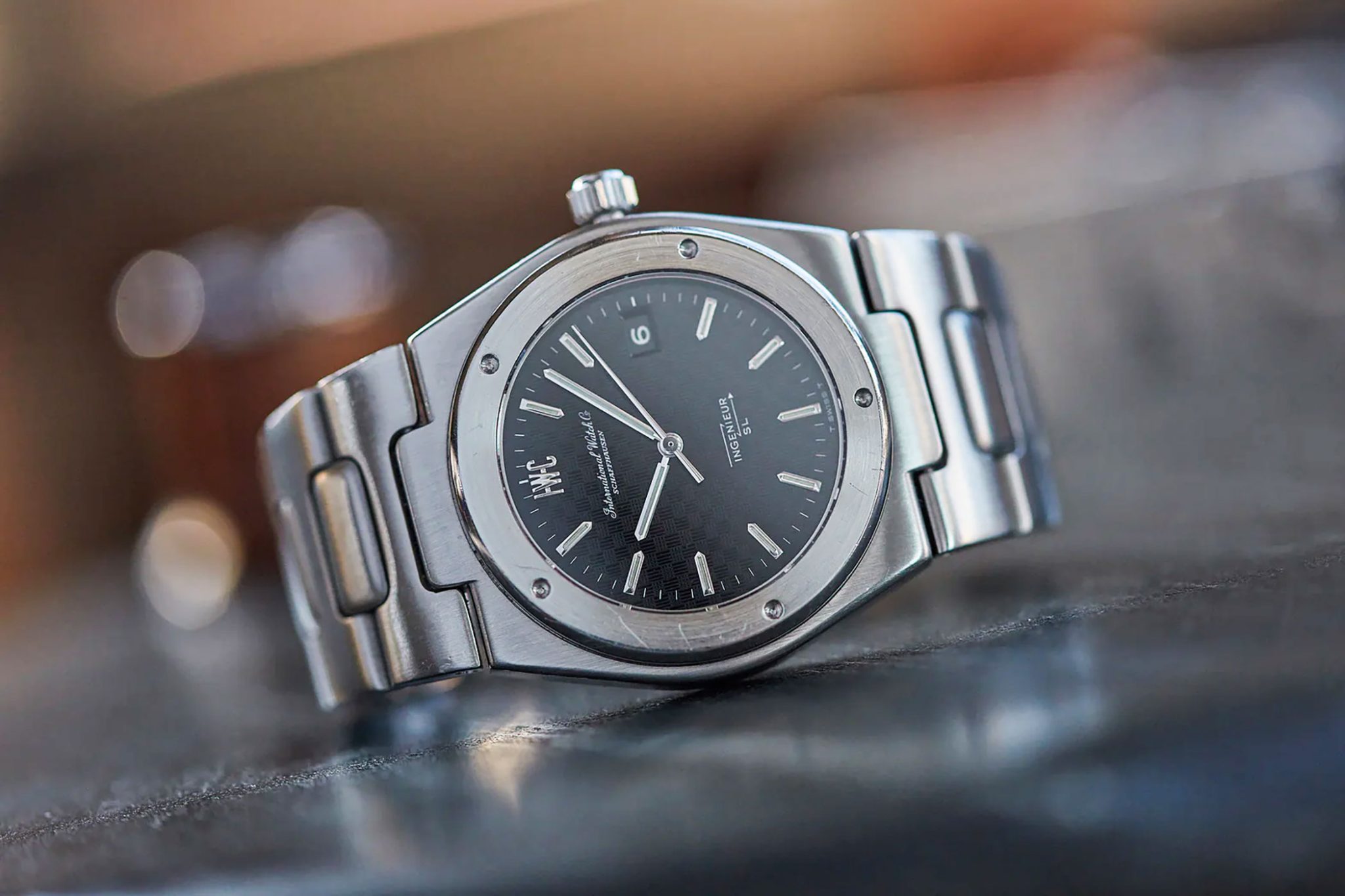 IWC Ingénieur SL, Ref. 1832 von 1978
Credit © acollectedman.com
Philippe: That brings us to the big manufactures. Since the run-out list of Patek Philippe was published a few weeks ago, the watch community has been trying to draw conclusions as to which novelties might be launched. In particular, minute repeaters such as the references 5078 and 5178 have been affected in the area of Grandes Complications.
Alexander: But I think it's risky to conclude that numerous new minute repeaters will be just immediately presented. That already didn't work last year, when many annual calendar variations have been discontinued.
Philippe: No, I don't think that there will be any innovations right away. Personally, however, I think it's a good and important step, because the design language of the minute repeaters that have now been taken out of the program no longer really corresponds to the current Patek Philippe aesthetic. I felt they were no longer really matching to the time, and if they introduce new models in the medium term, even in this high-end range, it could really rejuvenate things in a cool way – like the reference 5373P for left-handers. Here and now, however, I think other changes are more likely. For example, the reference 5726 – the Nautilus with annual calendar and moonphase – is only available in steel so far, so perhaps one in precious metal will follow.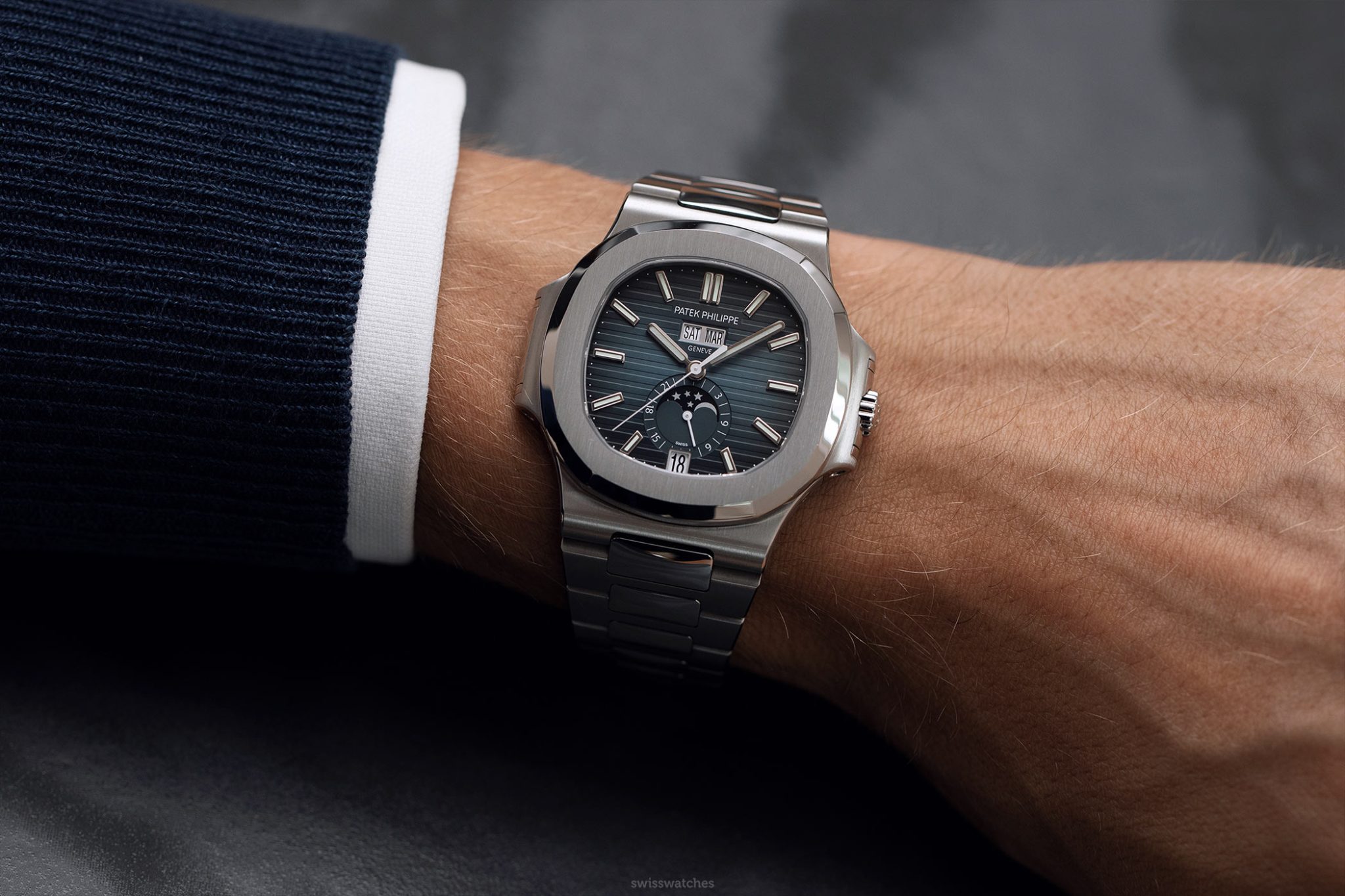 Patek Philippe Nautilus Ref. 5726/1A-014
Alexander: The same applies to the Nautilus with perpetual calendar, the reference 5740, which was introduced in white gold in 2018, in the same year as the platinum 5270 with the salmon-coloured dial, the chronograph with perpetual calendar. The latter hasn't even been in the catalogue since last year, and the white-gold 5740 could therefore actually be eventually replaced by a rose-gold version similar to the new 5712/1R.
Philippe: There has been speculation about a successor for the reference 5270 for quite some time…
Alexander: At the moment, there is still the platinum version with a green dial, which was introduced last year, but recently, Patek Philippe took some out references after a very short time – such as the 5204R with the grey dial.
Philippe: I keep hearing rumours about a completely new model series, a watch that is perhaps not quite as sporty as the Aquanaut, but also not as elegant as the Calatrava. Such things have been tried repeatedly in the past, when more classic references started to feature metal bracelets. A completely new model in this area would be a sensation. I also hope for a new version of the Grandmaster Chime, which is currently only available as a blingy diamond-set watch. The Cambodian president surely needs some variety in his collection…
Alexander: What do you hope for from Rolex?
Philippe: This may be an unpopular opinion, but recently, Rolex's innovations haven't touched me at all. In this anniversary year, there's been a lot of speculation about the Daytona, but I've been very bored with it lately. There are so many beautiful, timeless and elegant Daytonas in the history. That's why I still have hope that this DNA will be nurtured and that some form of historically-inspired revival in the style of a Paul Newman Daytona will be celebrated.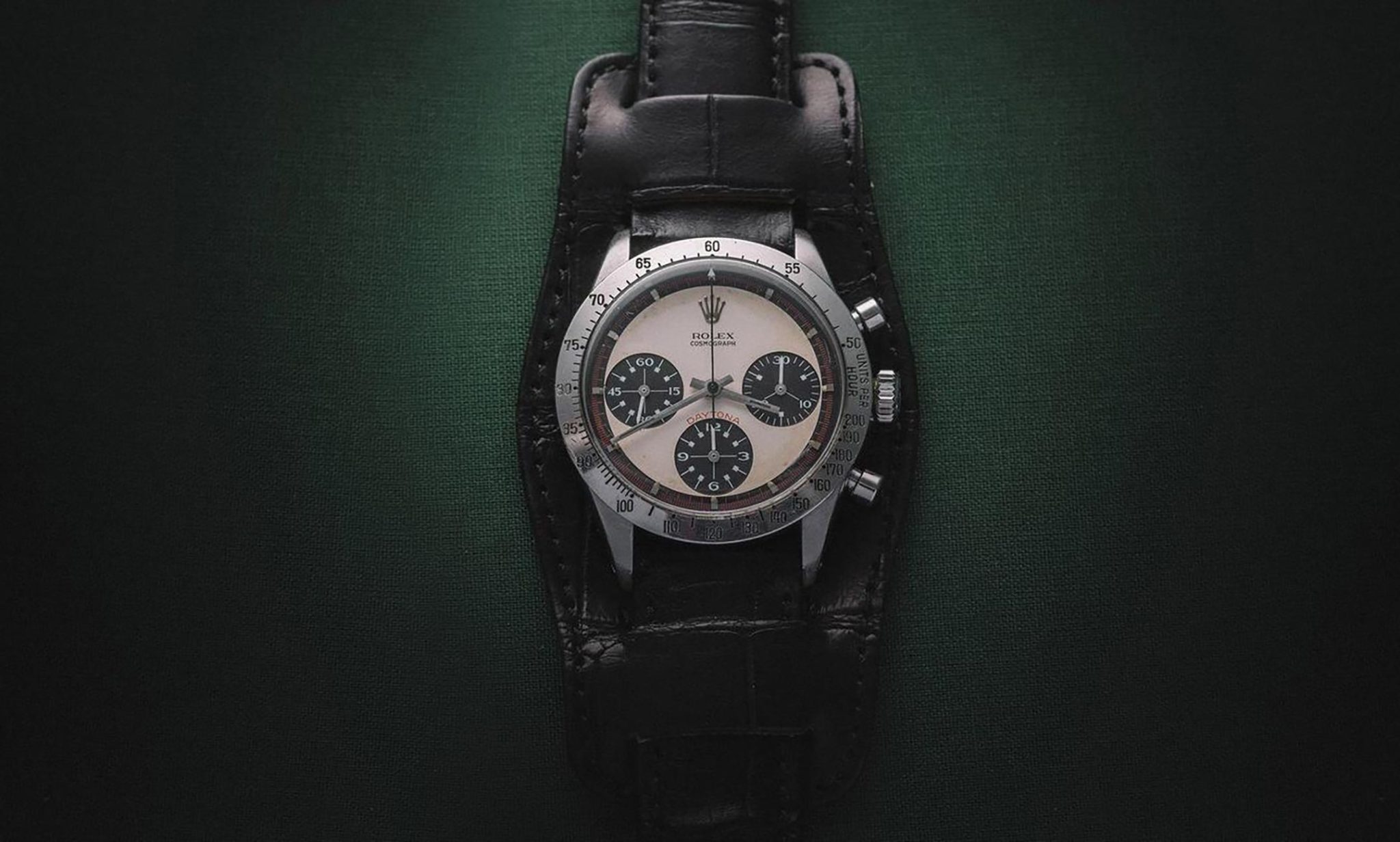 Paul Newmans Rolex Daytona Ref. 6239
Credit © Phillips
Alexander: The vintage look has so far been reserved for the TUDOR subsidiary.
Philippe: That's right. At the same time, there were no two-tone GMT Master models for quite a while – and then came the so-called 'Pepsi', the 'Batman' and the 'Sprite' in quick succession. Basically, Rolex always takes the least risky route, and at the same time they are adventurous. I'm sure they really try everything at Rolex's Research & Development Centre.
Alexander: A Submariner in titanium would also be insane – very cool, lightweight and incredibly wearable. However, when you look at the low production numbers of the Deepsea Challenger, which was introduced last year, a titanium Submariner in series production doesn't seem very likely at the moment.
Philippe: In the end – especially with the really big manufacturers – everything turns out differently from what I expect anyway. That's why I'm looking forward to March 27, the start date of Watches & Wonders, even more.
---