We don't know which fancy name drew more attention to us first: "Rexhep Rexhepi" or "AkriviA". The former is the name of a young and very ambitious watchmaker. The latter is the unmistakable name of his 2012 founded watch brand AkriviA, which is based in Geneva and describes it's core philosophy "to present the finest traditions of haute horlogerie combined with novel and fresh shapes for those who know and love pure mechanical forms". Sounds very ambitious. It is!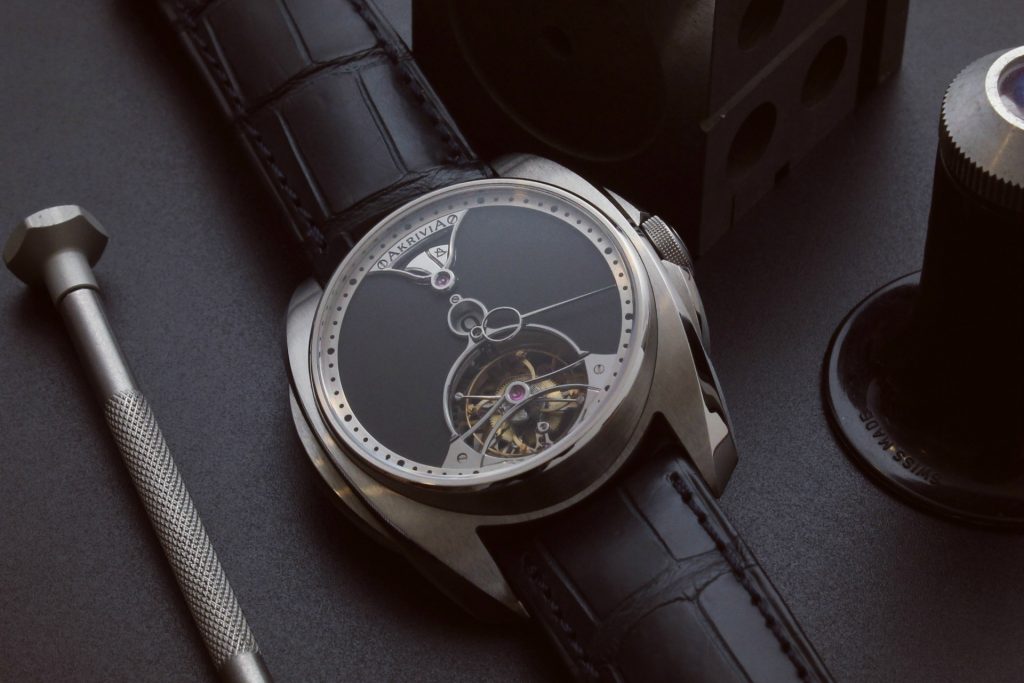 AkriviA Tourbillon Chiming Jump Hour 1
The word AkriviA means "precision" in ancient Greek and Rexhep Rehepi's goal is to unite the heritage of the Geneva watchmaking tradition with a contemporary approach that interprets timekeeping for the 21st century. His first series for AkriviA solely consists of Tourbillon timepieces. A very high goal! But he has already proven it's mastery of the highest level of watchmaking history and tradition.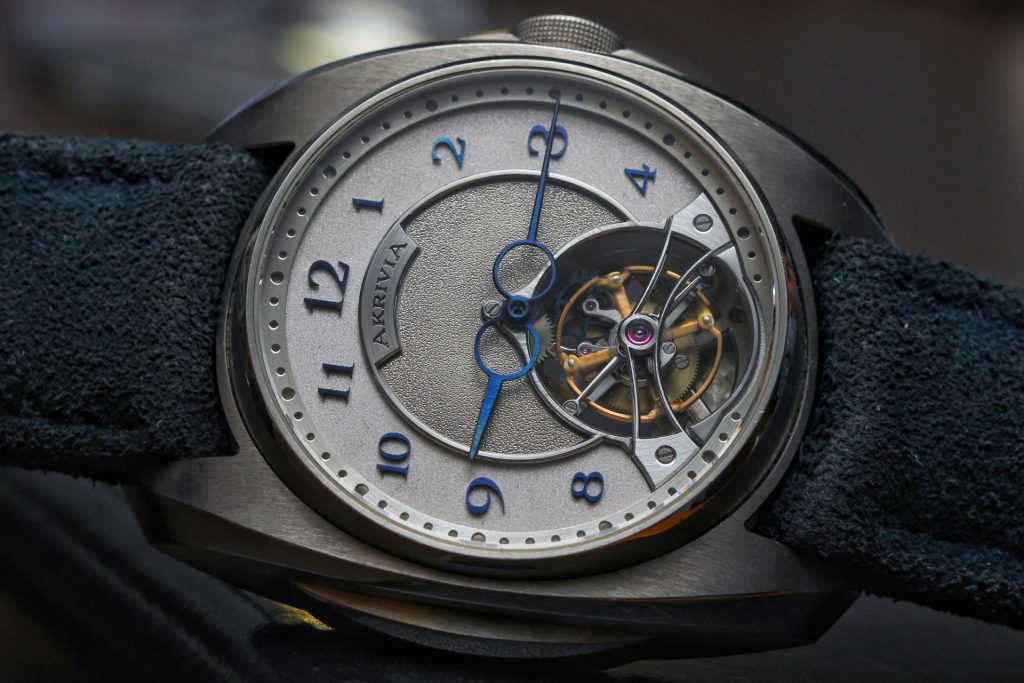 The AkriviA Tourbillon Barrette-Miroir
Although Rexhep Rexhepi only started AkriviA in 2012 he already moved into a 250 square meter showroom near the centre of Geneva and expanded his team to five persons – Rexhep being the master watchmaker. His brother also just joined. By the way, Rexhep's watchmaking past is remarkable: at the age of 14 already he finished an apprenticeship at Patek Philippe and at the age of only 25, after his experience at Fancois-Paul Journe (F.P. Journe watches) he already founded his own brand.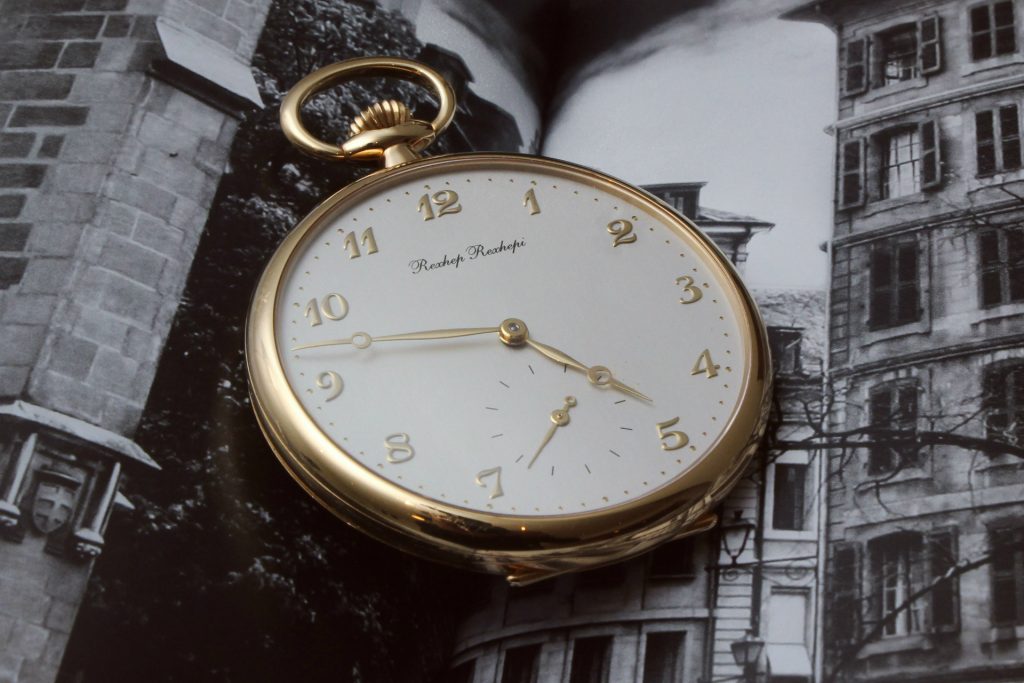 Rexhep Rexhepi's first Patek Phillipe pocket school watch
AK06
His newest creation is not another Tourbillon complication, yet another very personal way to express Rexheps passion for complex watches. For Rexhep the most intimate moment is the act of winding the watch up. "This is the moment when human energy is literally 'given' to the movement, making it come alive", Rexhep says. So the new AK-06 showcases the power reserve and hand setting mechanism, allowing all the mechanical parts involved in these functions to be visually interactive for the user. What a wonderful play between emotion and action for the owner of this watch! And what a wonderful reward for the watchmaker seeing his work of art come alive. Because the way of watch making at AkriviA is almost unique! Here each watchmaker masters all steps to make his timepiece – finishing and decorating each component by hand! It requires a high artisanal talent to work at AkriviA since not many watchmakers in the world are able to accomplish all professions to make a watch.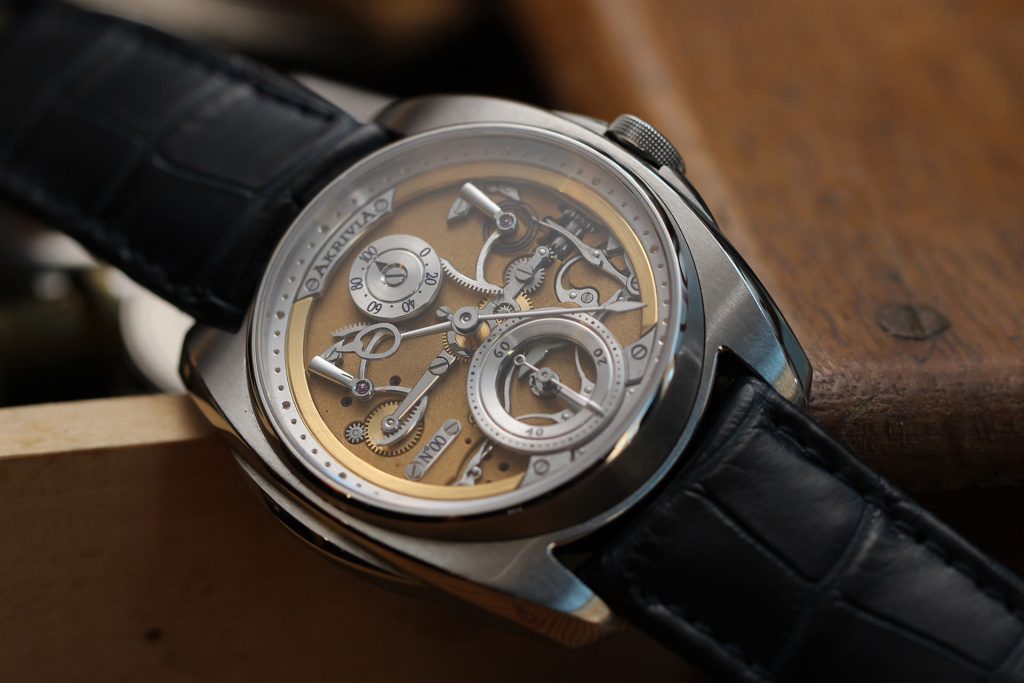 The new AK-06 showcases the power reserve and hand setting mechanism (left)
Not another Tourbillon – still complex (right)
For us, Rexhep Rexhepi is a unique and outstanding young watchmaker whose work must be highly respected. For him it is not enough that a movement in it's complexity is just working, he also loves the mechanical symmetry: "… the movement architecture, the curves of bridges, their visual balance and placement, size and proportion, everything has to be a united concept… the micro machine has to be beautiful in every way, on the outside and on the inside, in the places you can see as well as the places you cannot" he adds. We look forward to all the future projects of this young watchmaking architect / genius.
---
---