Swisswatches is delighted to present the watch community with our very first 'Boutique Travel Guide'. In this new segment, we will share not only the very best watch boutiques in town, but also the other most exciting things available in the area. What does the city have to offer? Where are the best drinks? The finest restaurants? Secret haunts known only to locals? Meet the city guide curated exclusively for horology enthusiasts, for those who want to make the absolute most out of their trip to a boutique by discovering everything there is to experience in town.
Our first Boutique Travel Guide takes us to the fashion and art-orientated city of Düsseldorf, Germany, which sits by the river Rhine. Here, not only the old town lies on the east bank of the river, but also numerous exclusive stores and boutiques that the commercial district has to offer. The Königsallee, in particular, is known for its luxurious shopping boulevard – so it is not surprising that one of the most prestigious watch houses of all is located right here.
The Breguet boutique can be found at No. 6-8, Königsallee. It is the first – and so far only – boutique that the Swiss haute horlogerie maison has in Germany, having opened in November 2019. The decision for Düsseldorf as its location can be explained by the fact that the nobility in Westphalia also appreciated the creations of founder Abraham-Louis Breguet, even during his own lifetime. Counted among his fans was Jérôme Bonaparte, who was not only King of Westphalia between 1807 and 1813 but also the brother of Napoleon, and who purchased a Breguet pocket watch on January 14, 1806. The Königsallee is one of the most prestigious shopping streets in the world; numerous major luxury brands choose to represent themselves there.
TIP: Jérôme Bonaparte's pocket watch has been on display at the Goethe Museum in Düsseldorf since October 26, and remain there on loan from the Breguet Museum until February 20, 2022.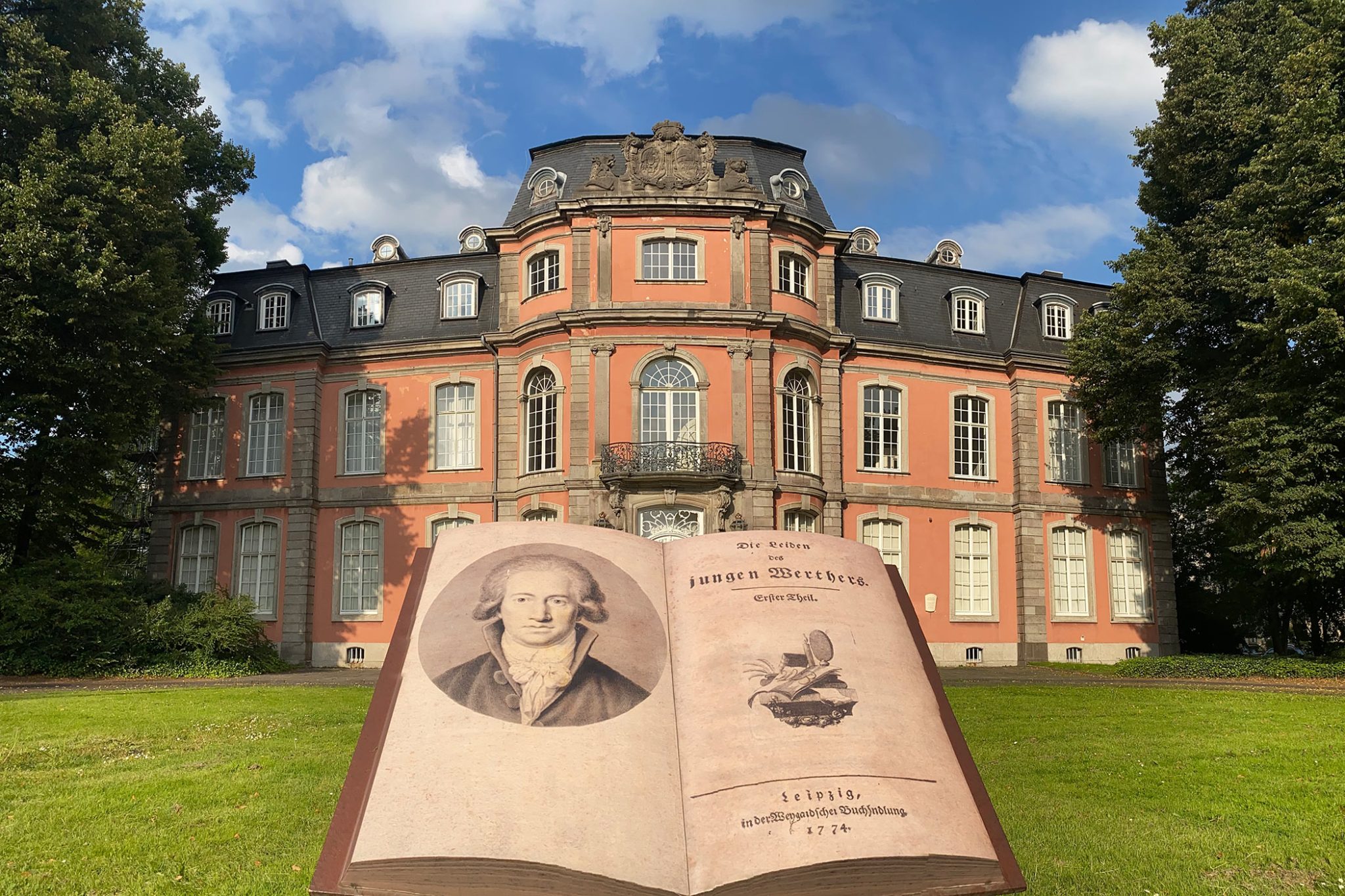 ---
Experience haute horlogerie with a drink at Breguet's in-house bar
---
The Breguet boutique in Düsseldorf has a lot to offer within its 150 square metres of retail space. During our visit, we were quickly drawn to the in-house bar. The salon bar offers cognac, whiskey, champagne, and wine to enjoy before the exquisite sales lounges present haute horlogerie pieces for clients to test out and try on. The horology house is predominantly known for its tourbillon watches; after all, Abraham-Louis Breguet is the inventor of the complication. So, if you visit the boutique, be sure to ask to see one of the special tourbillon timepieces – they show off the house's savoir-faire in all its glory and are particularly highly refined. In addition to more elegant pieces from the Classique, Tradition, Reine de Naples (for ladies) or Héritage collections, the boutique also offers sportier models and chronographs in its range with the Marine or Type XX – XXI – XXII (pilot watches).
Furthermore, those who visit the boutique in Düsseldorf have the opportunity to purchase one of the exclusive Boutique Edition watches, which can be found exclusively at Breguet's boutiques.
---
Quick-Service and a pretty old Guillochier machine
---
The boutique is home to a watchmaker's table, which can be used for minor repairs or a quick service, such as a strap change or polishing. Of course, you can also drop off watches for a check, but they will be sent onwards to the manufacture.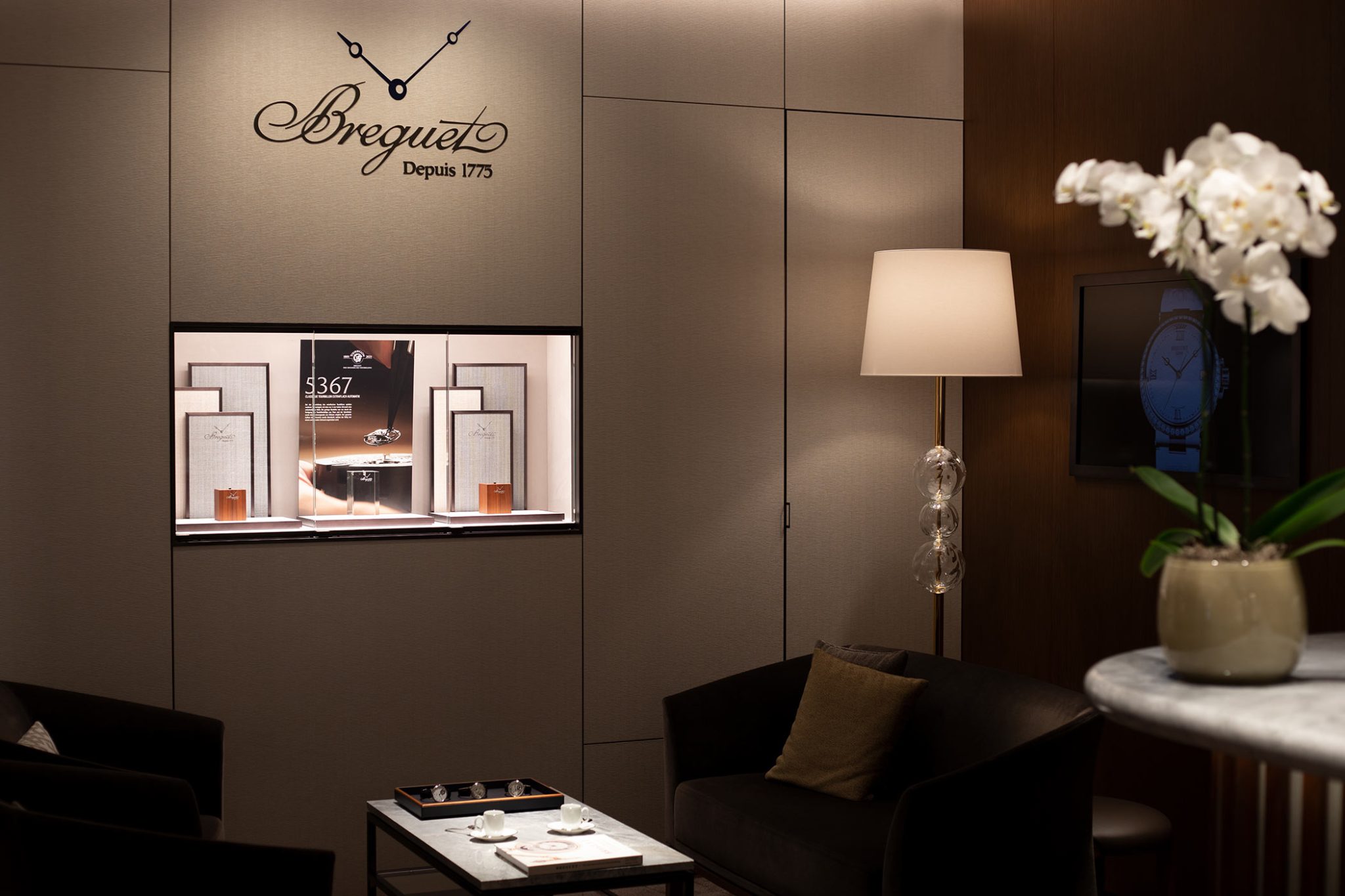 There's something else that the boutique team is also particularly proud of; a guilloché machine that is about 80 years old. Only a few Breguet boutiques worldwide own one of these pieces; some of which, by the way, are made by the Breguet maison itself. The Swatch Group also searches high and low for these rarities, buying them up and restoring them. The good news for customers is that they can not only admire them, but also try their own hand as a guillocheur on brass blanks (traditionally made of gold). If it seems you have the knack, it's best to train directly at Breguet when it comes to this rare craft, given that Breguet alone still offers training as a guillocheur.
A personal appointment for a consultation in the boutique can be made via the homepage or by calling 0211 210 75683. Of course, the boutique staff are always happy to receive a spontaneous visit (also gladly at the bar) during the opening hours:
Monday to Friday 10:00 – 19:00
Saturday 10:00 – 18:00
Königsallee 6-8, 40212 Düsseldorf
---
---
Our tips for the perfect stay in Düsseldorf
---
---
---
---
---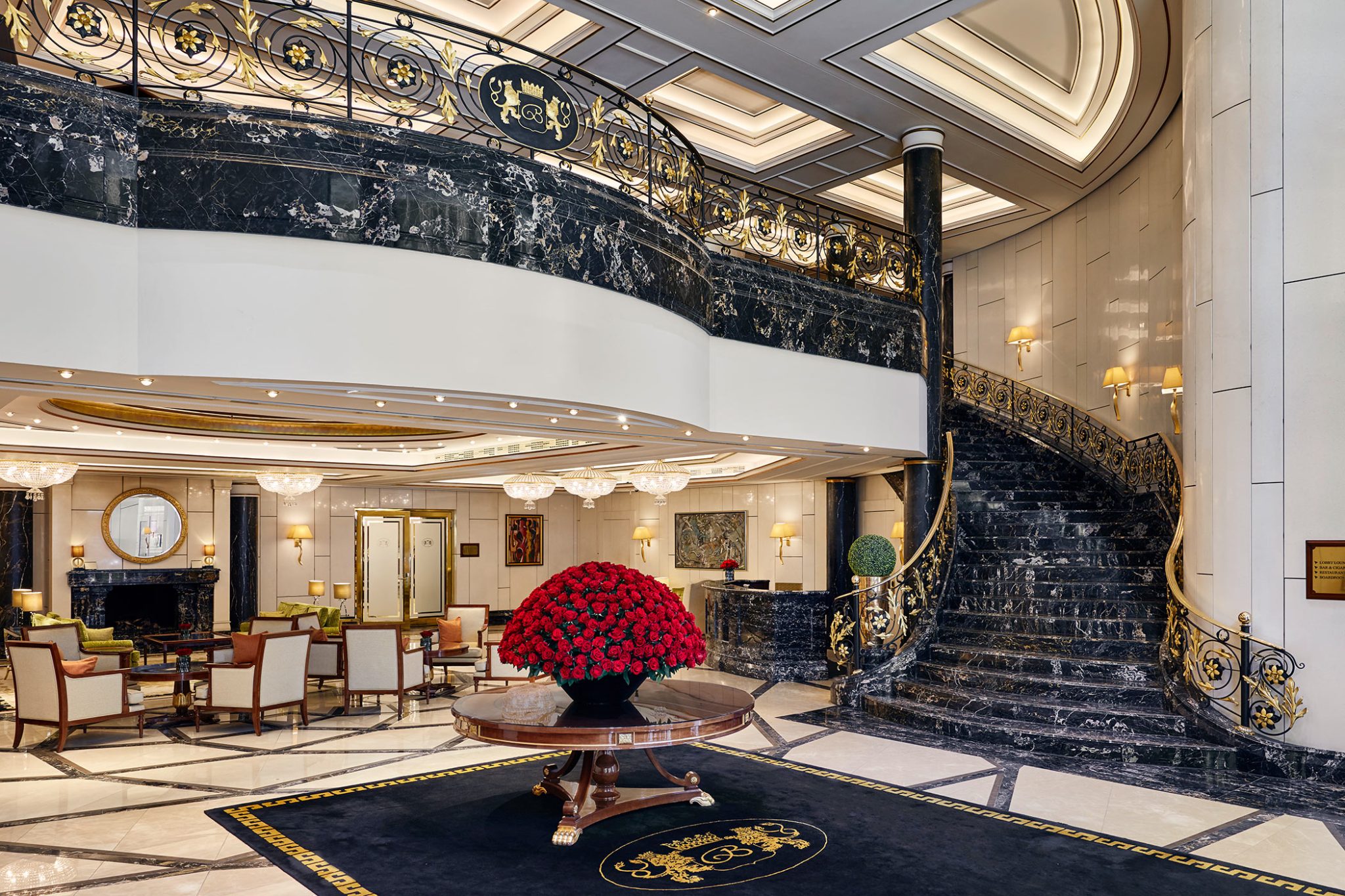 For a short city trip, it's best to stay central. An ideal address can be found at the 5-star Grand Hotel Breidenbacher Hof, which has been welcoming guests on Königsallee since 1812. Since then, kings and queens, aristocrats, politicians, actors and artists have resided here. It's no wonder that the luxury hotel has been considered the best in the city for so long. From handwritten notes to individual recommendations, from fine dining, chic stores and bars to an extensive spa offering, the hotel has everything you need to feel good under one roof.
---
---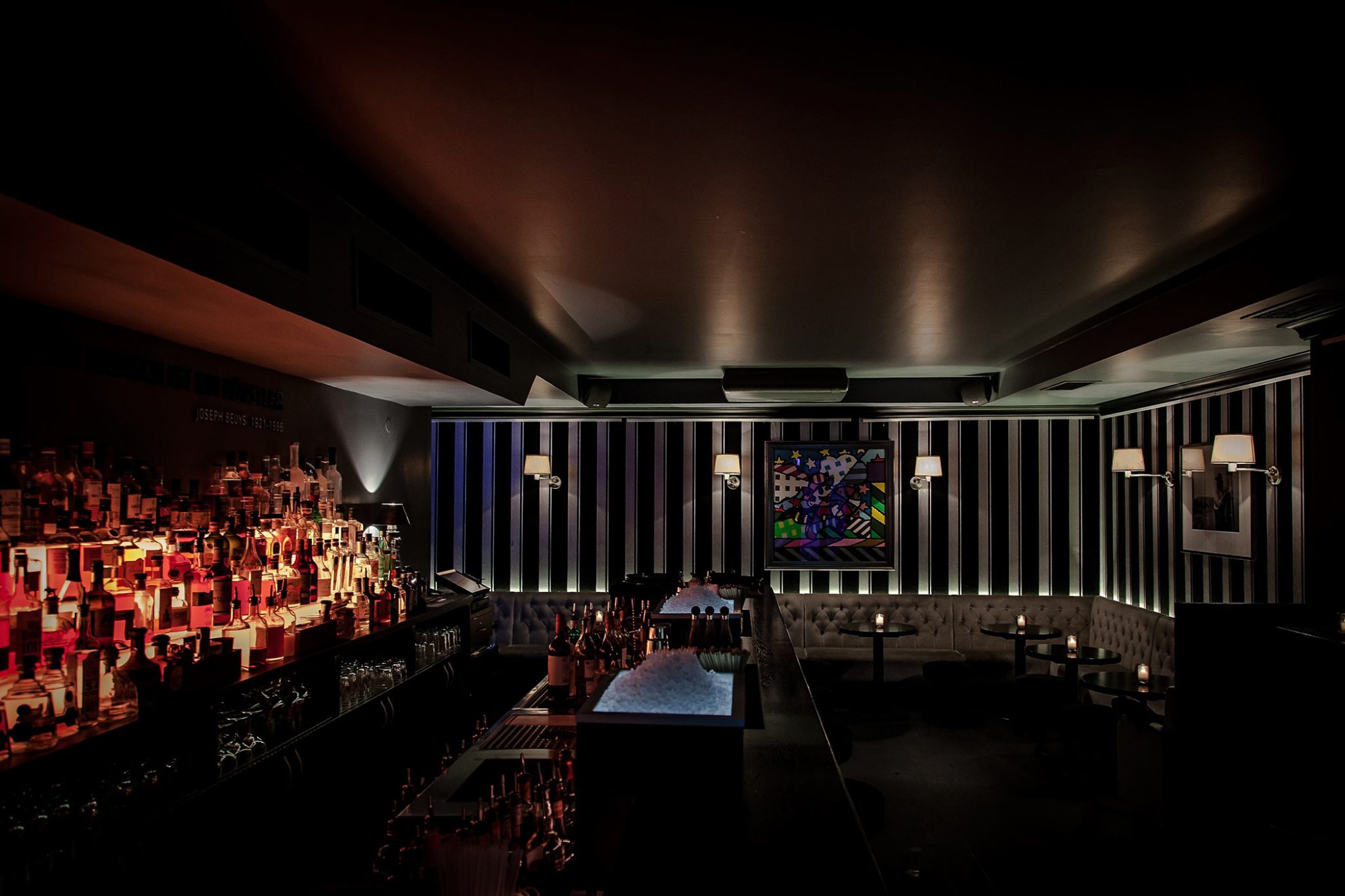 Beuys Bar is undoubtedly one of the coolest places to go out in Düsseldorf. It pays homage to the artist Joseph Beuys, a Düsseldorf native. The bar's walls display portraits not only of Beuys, but also young regional artists. If you head there, you should not choose any old ordinary cocktail, but rather go for one of the bartenders' own creations – for example, the Tea Thyme Mule. But that's all we're giving away, the rest you can discover for yourself.
---
---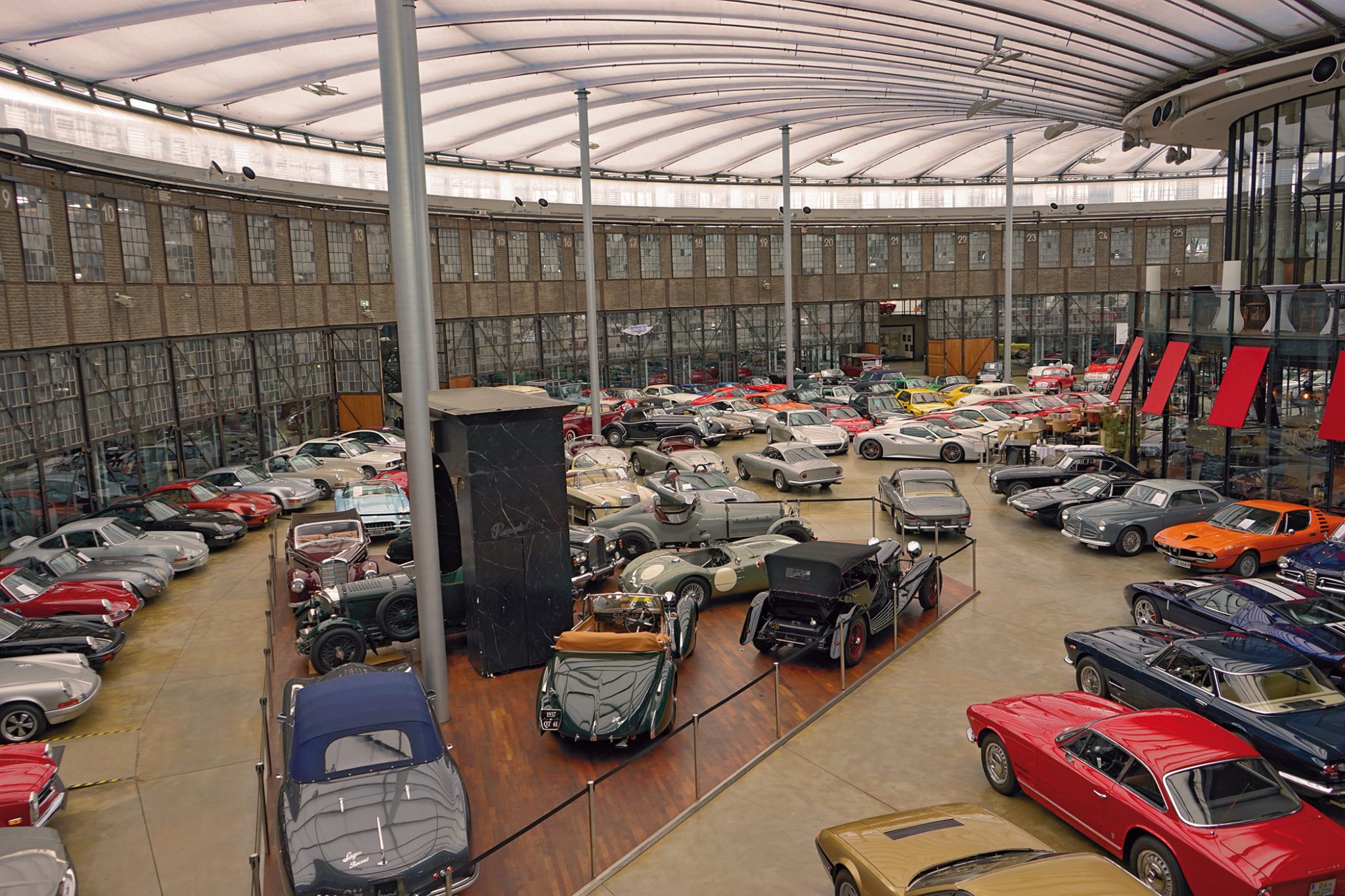 There are only two Classic Remise centres in Germany. One of them is located in Düsseldorf, and it's well worth a visit for all classic car fans. Classic Remise is a mixture of a vibrant museum, garage and workshops. Owners of valuable cars can rent 'glass garages', in which the vehicles are kept in air-conditioned storage – of which there are 80 – and are accessible for viewings by visitors. The Classic Remise in Düsseldorf is located on Harffstrasse in the Oberbilk district.
---
---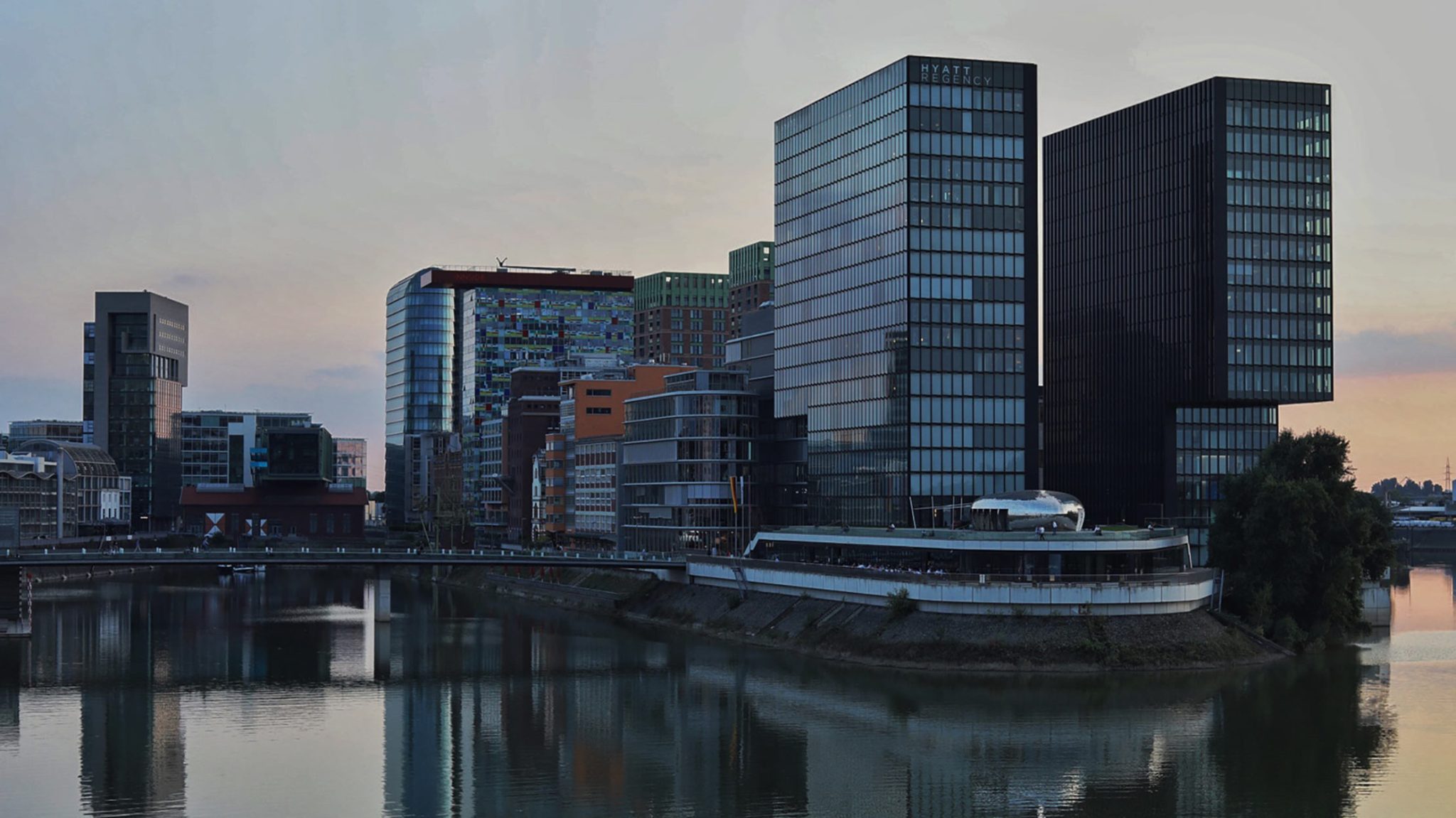 In the Media Harbour, where industrial silos and warehouses once dominated the area, you will today find companies from across the media, fashion, art and culture sectors. The old quay walls, stairs and tracks have been preserved and are listed as historical monuments. Numerous bars and restaurants with a wonderful view of the harbour are located around Kaistrasse. If you still want to party after sunset, you can go to one of the trendy clubs at the Medienhafen (Media Harbour). The view of Düsseldorf's TV tower from here is also quite something; at 240.5 meters, it is not only the tallest building in the city, but also houses the world's largest digital clock on its side, facing the old town.
---
---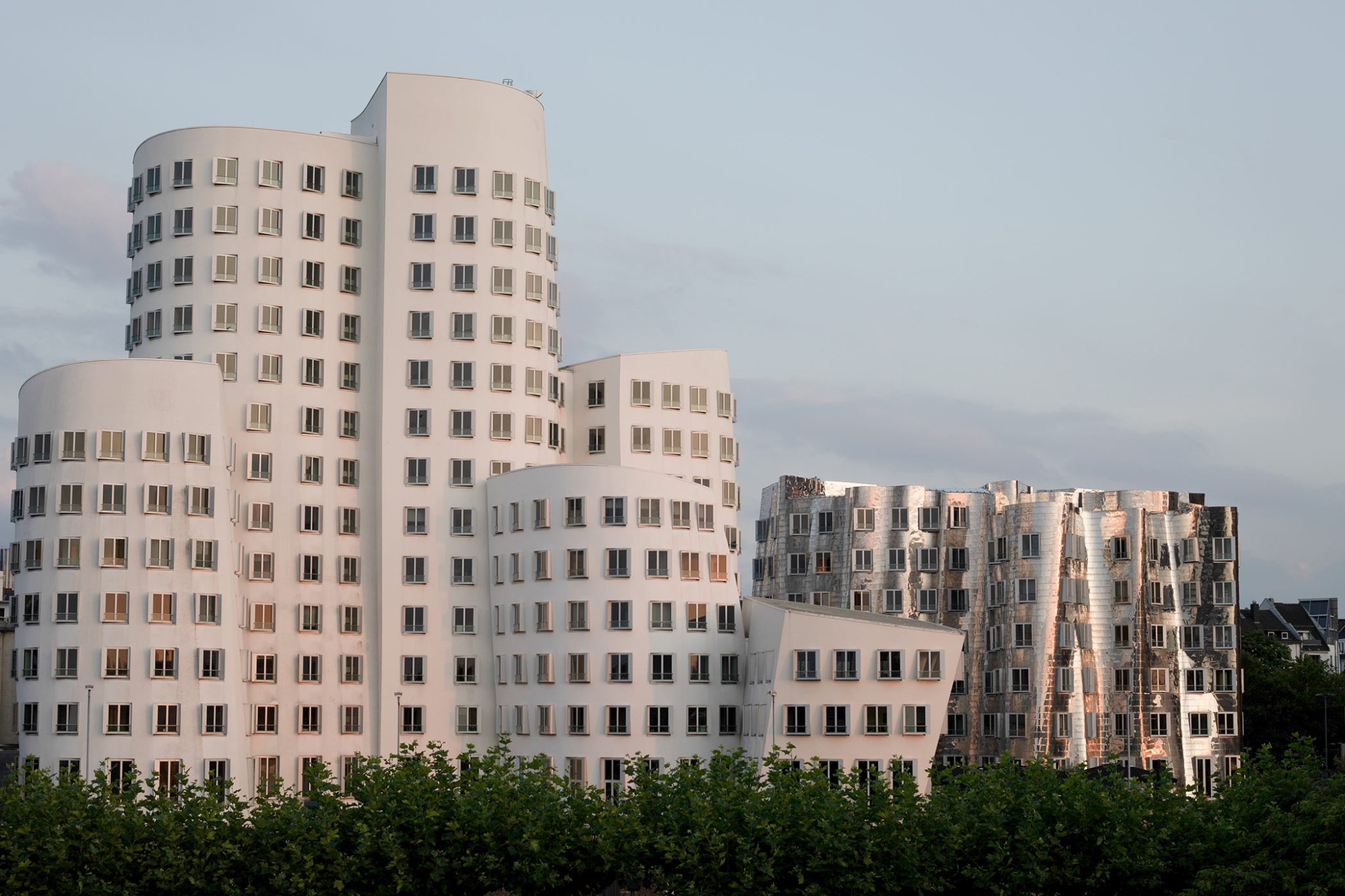 This whimsical ensemble of buildings designed by American architect Frank O. Gehry has stood at the Neuer Zollhof in Düsseldorf for over 20 years. All three buildings are completely different in material, height, and form, yet inseparable as a complete work of art. Tilting facades and leaning towers are juxtaposed with clinker bricks, stainless steel and white plaster. The construction method is so disruptive that makes your head spin. Nevertheless, a visit is an absolute must for all architecture lovers.
---
---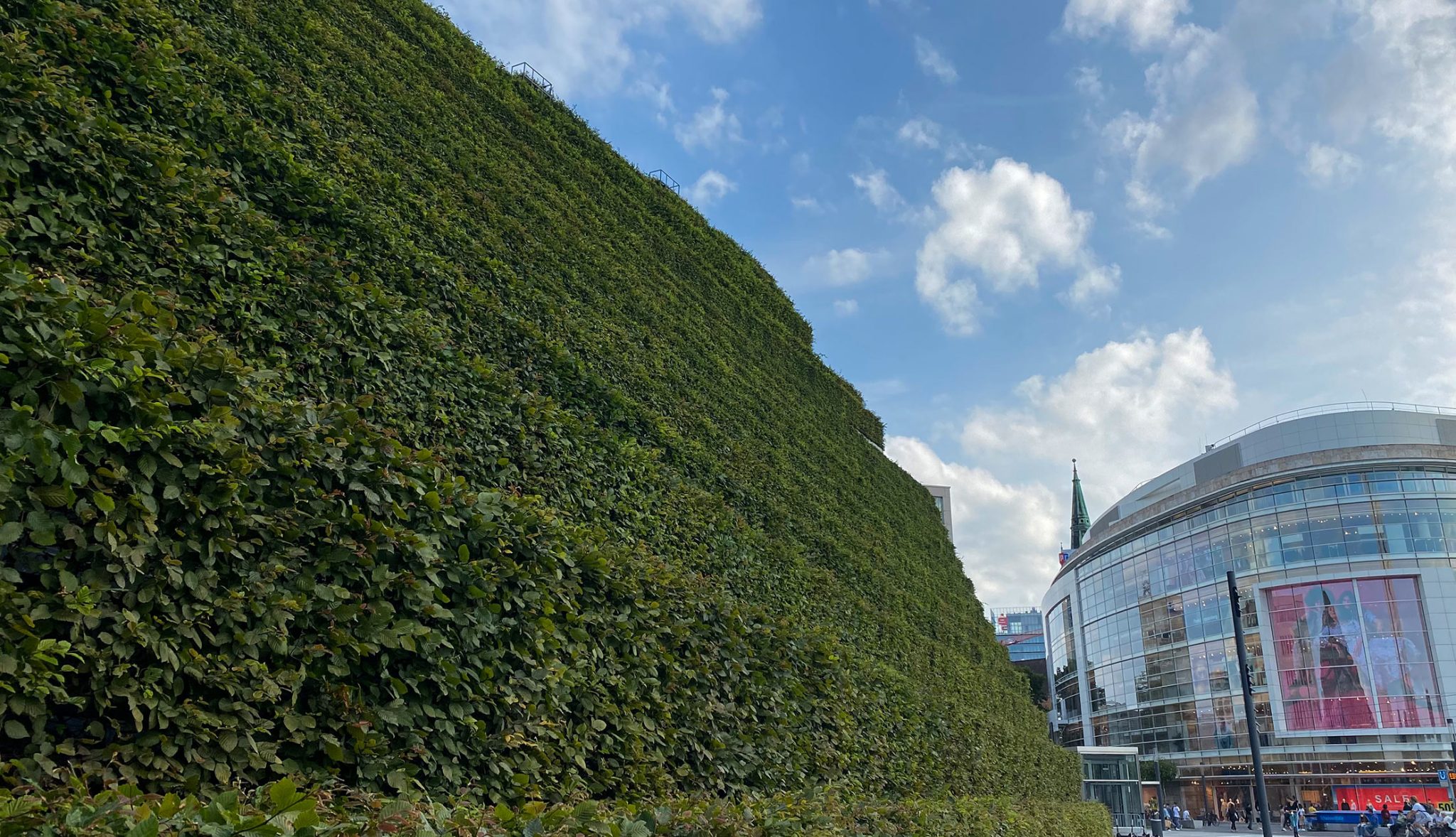 In the post-war era, this area remained a major hub of trams and buses. Then, with the completion of the downtown tunnel and underground system, above-ground use became increasingly obsolete. Fortunately, New York architect Daniel Libeskind breathed new life back into the square, building a vibrant complex of buildings that now house retail, restaurants, and offices. With their striking facades of glass and white natural stone, the Kö-Bogen are impossible to miss. Libeskind also designed the Jewish Museum in Berlin.
---
---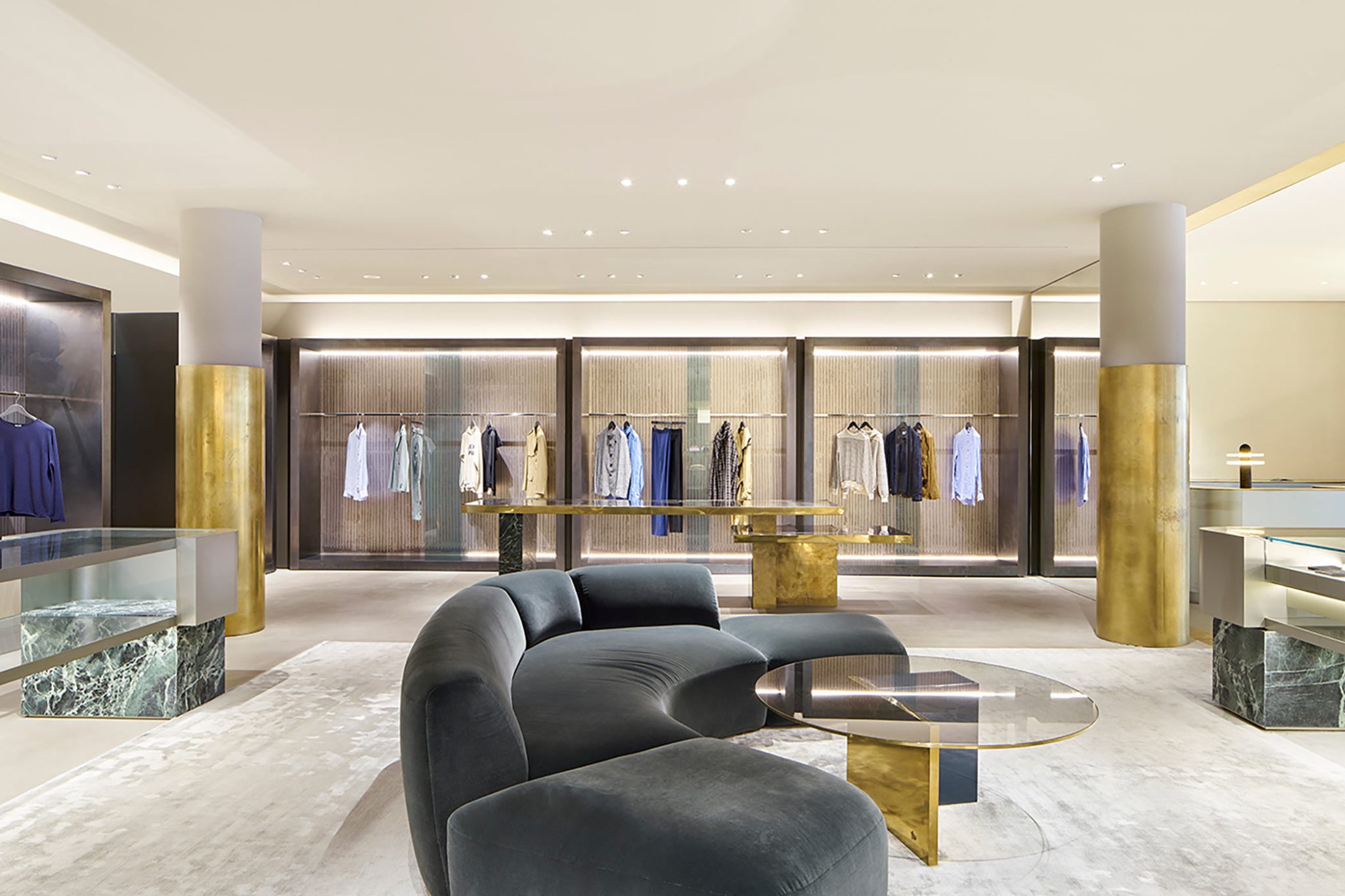 Düsseldorf is a fashion metropolis. And one of the best addresses for a luxurious shopping experience is APROPOS The Concept Store in Benrather Straße. The two founders, Klaus Ritzenhöfer and Daniel Riedo, were one of the first to establish the concept store idea in Germany over 35 years ago. The hip design studio of Vincenzo De Cotiis renovated the store in 2017 and it offers a carefully curated selection of high fashion, beauty and interior products: Saint Laurent, Alexander McQueen, Bottega Veneta, Gucci, Off-White and many more.
---
---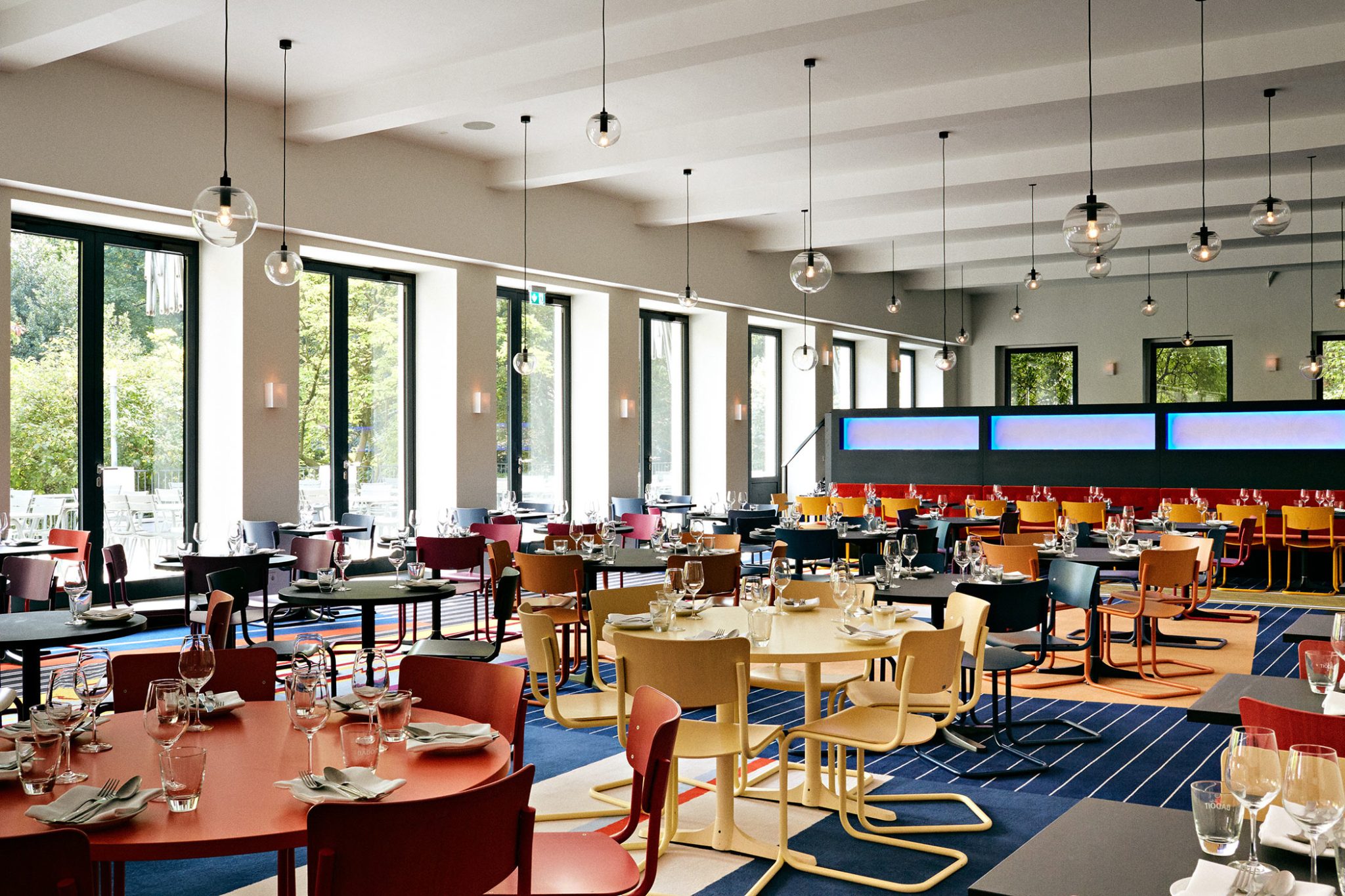 The characterful interior of this restaurant and bar is just as colourful as the dishes created by chef Hannah Kreymann and her team. The cheerful location lies in the tradition-filled Malkasten am Hofgarten, and is the latest development by the Lido Group. Artist Rosemarie Trockel is responsible for the design of the gourmet temple, which pays homage to the legendary art history of the location. The dishes are modern and international in terms of cuisine. Regional dishes like 'Himmel und Ääd' (apples, potatoes and blood or liver sausage) are served with quinces, while raw marinated salmon comes with ponzu sauce and cucumber salad. If this isn't your style, there are also classics on the menu such as Wiener Schnitzel. The ingredients are straightforward, the preparation sophisticated. From every table you can see the open kitchen, which looks almost like a theatre stage through the soft evening light.
---