At Watches & Wonders 2022, Swisswatches caught up with Piaget CEO Benjamin Comar to discuss all things Piaget – from ultra-thin watches to the gender-specific watch debate, to what he describes as his 'COVID-19 babies'.
During your childhood, it is likely that at some point you attended a funfair or circus. In doing so, you probably ventured into a Hall of Mirrors, designed to humorously warp your body and befuddle your navigation. Piaget's Watches & Wonders booth has a similarly disorienting framework. However, unlike at your typical ramshackle funfair, the elongated mirrors framing the Piaget booth have a yellow gold tint. They conjure up a warm, glowing radiance across the space. The booth is classic Piaget, of course, in the sense that like its products, it seeks to amaze and delight.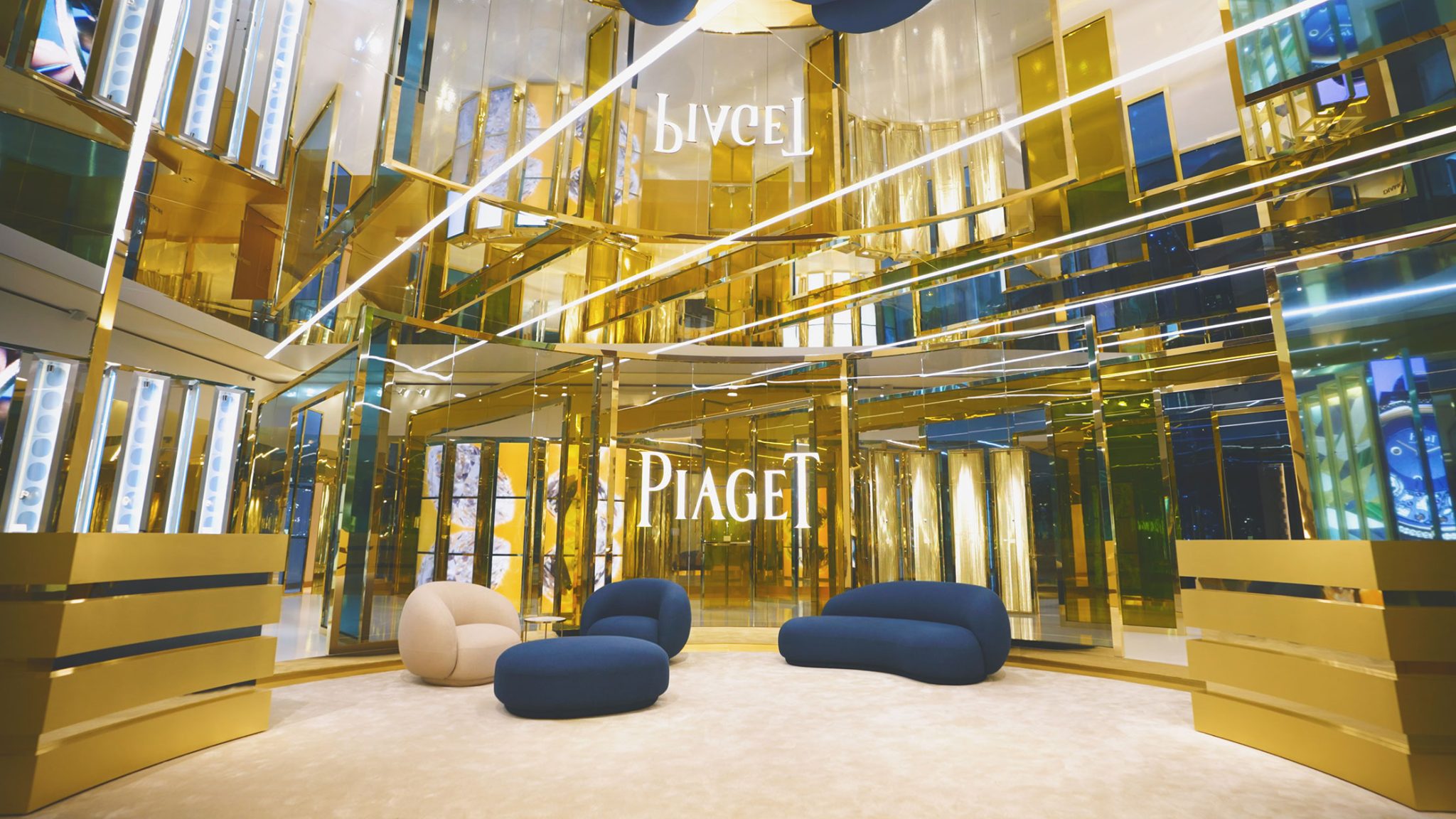 Piaget's reflective booth at Watches & Wonders 2022
---
Combining crafts
---
Piaget, a long-standing watch manufacture with a history dating back to 1874, uses its knowledge of craftmanship and savoir-faire to create a diverse range of products, thus capturing clients from across the luxury spectrum. Alongside the likes of Cartier and Hermès, Piaget is not simply a watch manufacture. Rather, the company places equal focus on its jewellery and watch sales. Its jewellery pieces have been an increasingly important part of the company since their introduction in 1959, when they appeared at the first Salon Piaget. Piaget has gained expertise in the likes of gem-setting and goldsmithing, enabling the brand to create some of the finest high jewellery watches in the world.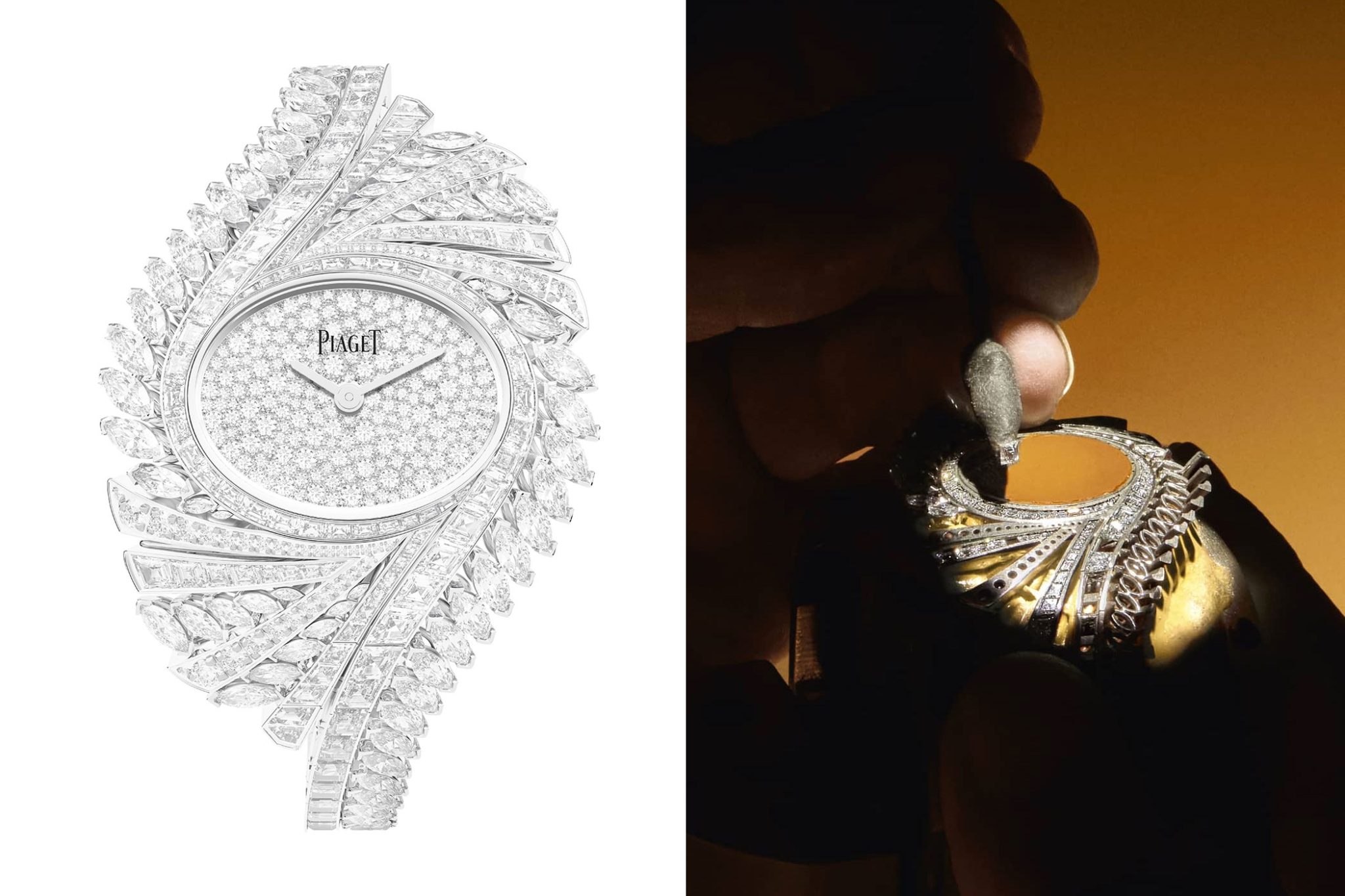 The intricate Limelight Gala High Jewellery watch
This explains why the manufacture is able to produce such an array of models. This includes the increasingly ubiquitous Polo sports watch catching many an eye at the fair and beyond, and the dazzling Limelight Gala High Jewellery watch, featuring a case with 71 brilliant-cut diamonds, 134 baguette-cut diamonds, 87 marquise-cut diamonds, and a dial with 190 brilliant-cut diamonds. Falling only ten short of 500 diamonds on a single (quartz) watch, it's fair to say Piaget aren't afraid to embrace luxury.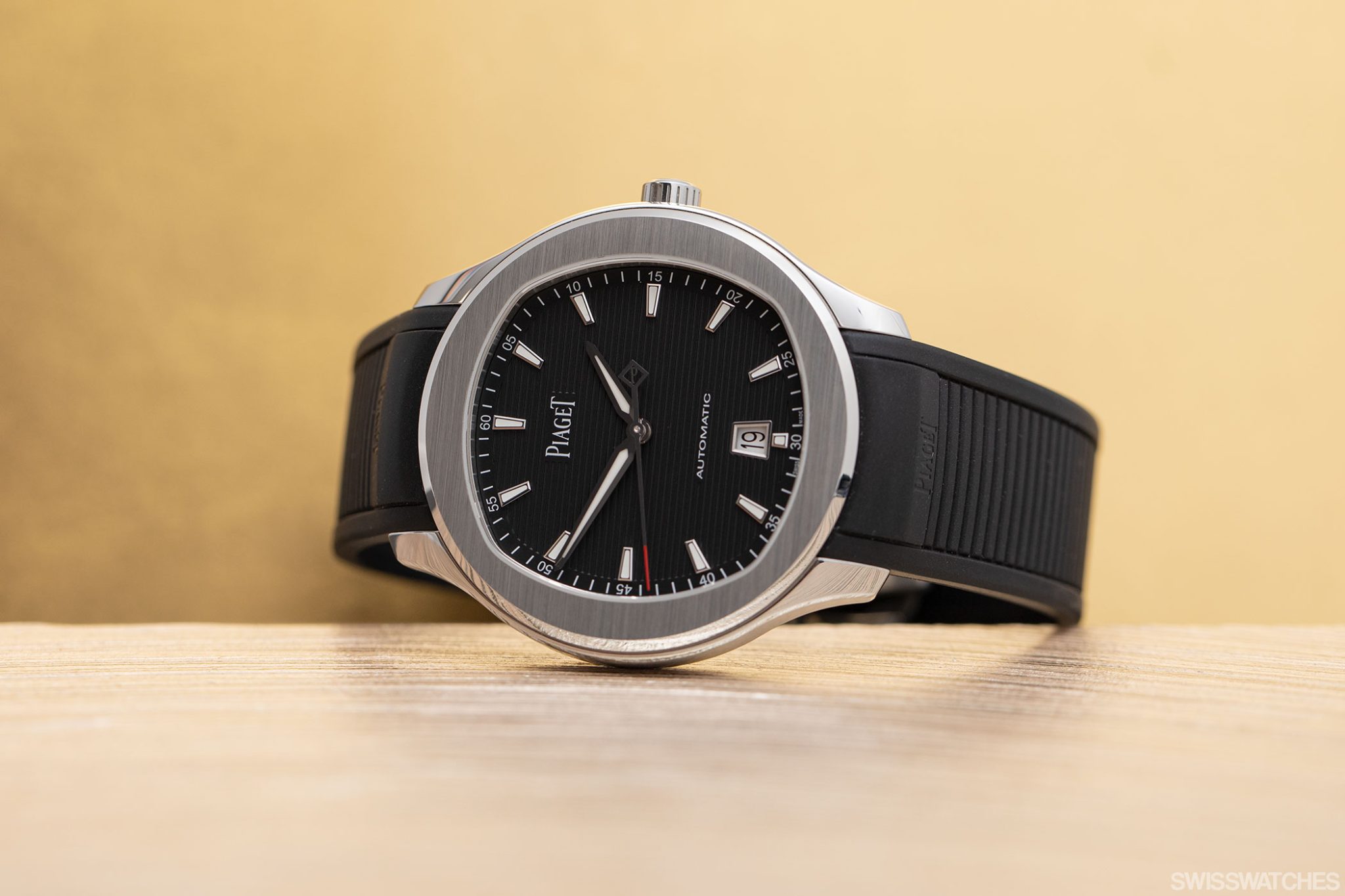 The Piaget Polo Date sports watch in black is proving popular
---
Piaget CEO Benjamin Comar
---
But let's not get carried away just yet. I'm not actually at the golden Piaget booth to look at watches. The reason I am here is because I am meeting with the CEO of Piaget, Benjamin Comar. Having joined Piaget last June, Comar is an unusually serene Parisian with a calm, amicable presence. He has an impressive ability to approach life – alongside my questions – with ease. Comar's varied career has seen him serve as Head of Marketing for Cartier for no less than 12 years, before temporarily moving outside of Richemont in order to become Fine Jewellery Director at Chanel. In this sense, the CEO seems excellently equipped for life at this hybrid watch-and-jewellery maison. I am keen to learn how his remarkable career supports him in his new position at Piaget. Thus, I commence our interview by finding out.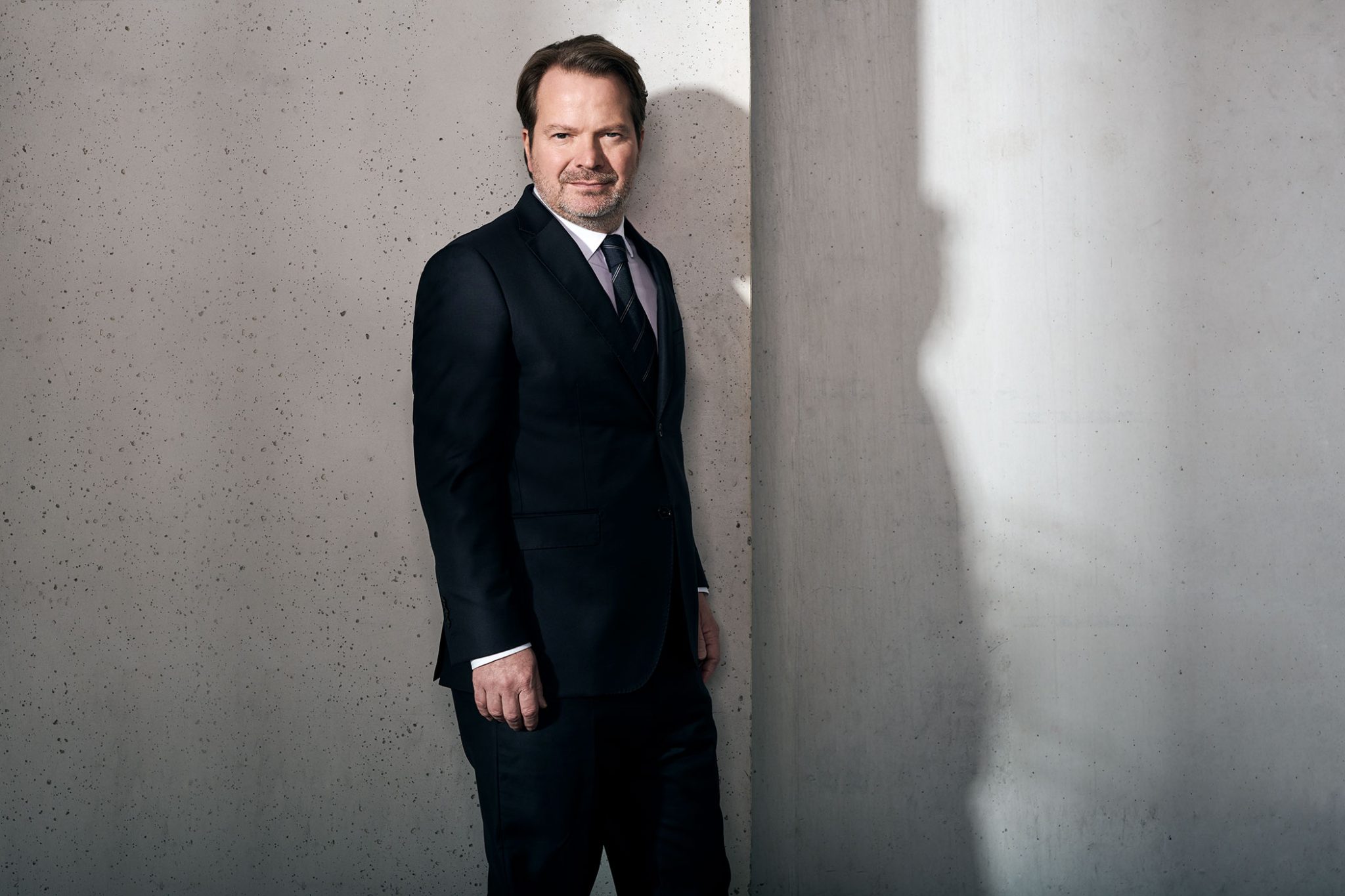 At the helm: Piaget CEO Benjamin Comar
Your career prior to becoming CEO is highly relevant in terms of the knowledge you bring to Piaget. Do you take inspiration from your previous positions at Cartier and Chanel?
Not really – I think that it's actually a very different game. After all, it's a different company. Of course, there are some similar challenges, but the solutions are never the same. But in any case, it's a very strong team that we have here at Piaget. Upon arriving and getting to know Piaget on a deeper level, I really felt a connection to this "always do better than necessary" idea that Piaget stands for. It really resonated with me.
You have been here for nine months now – how has your first year been?
I have enjoyed so much already; I have discovered that this is a company with great talents, great teams, and a great fighting spirit. Of course, I came onto the scene at an interesting time, right in the middle of COVID-19. So, nine months on, the watches you are going to see at the fair are essentially my COVID babies.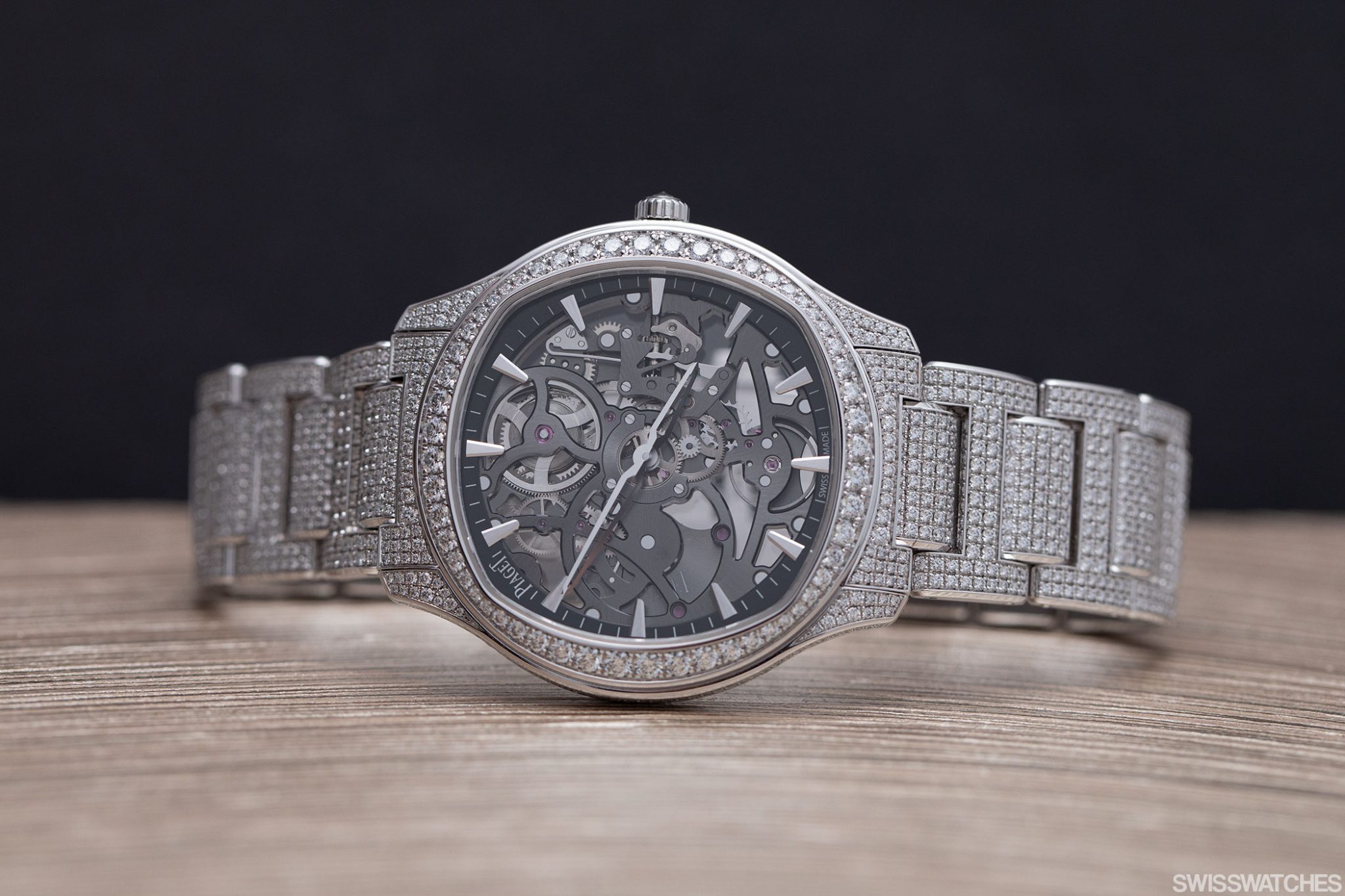 One of Comar's 'COVID babies': a complex Polo released in 2022
You must be a proud father! Thinking about the watches created during your time at Piaget so far: have you thought about the legacy you hope to leave at the company?
I don't need to leave any legacy myself as I am not here for that. I am here to continue to build the brand and work on building Piaget's legacy into something that climbs higher and higher. This maison has such a wonderful patrimony and equally wonderful teams and know-how, so I want to make all these aspects better known. We have a chance to be one of the few brands that bridges the gap between creating both fine watches and jewellery.
Interesting point. When it comes to watches and jewellery, Piaget focuses on both equally. Do you plan to push one more than the other in the future?
No. I am a big fan of balance; I like having two legs to walk around on! [Laughs] But seriously, we are of course a watchmaker, but we have also been doing jewellery since 1959 and want to showcase that. Sometimes one market is doing better than the other, but that's just how it is sometimes. Balance is very important.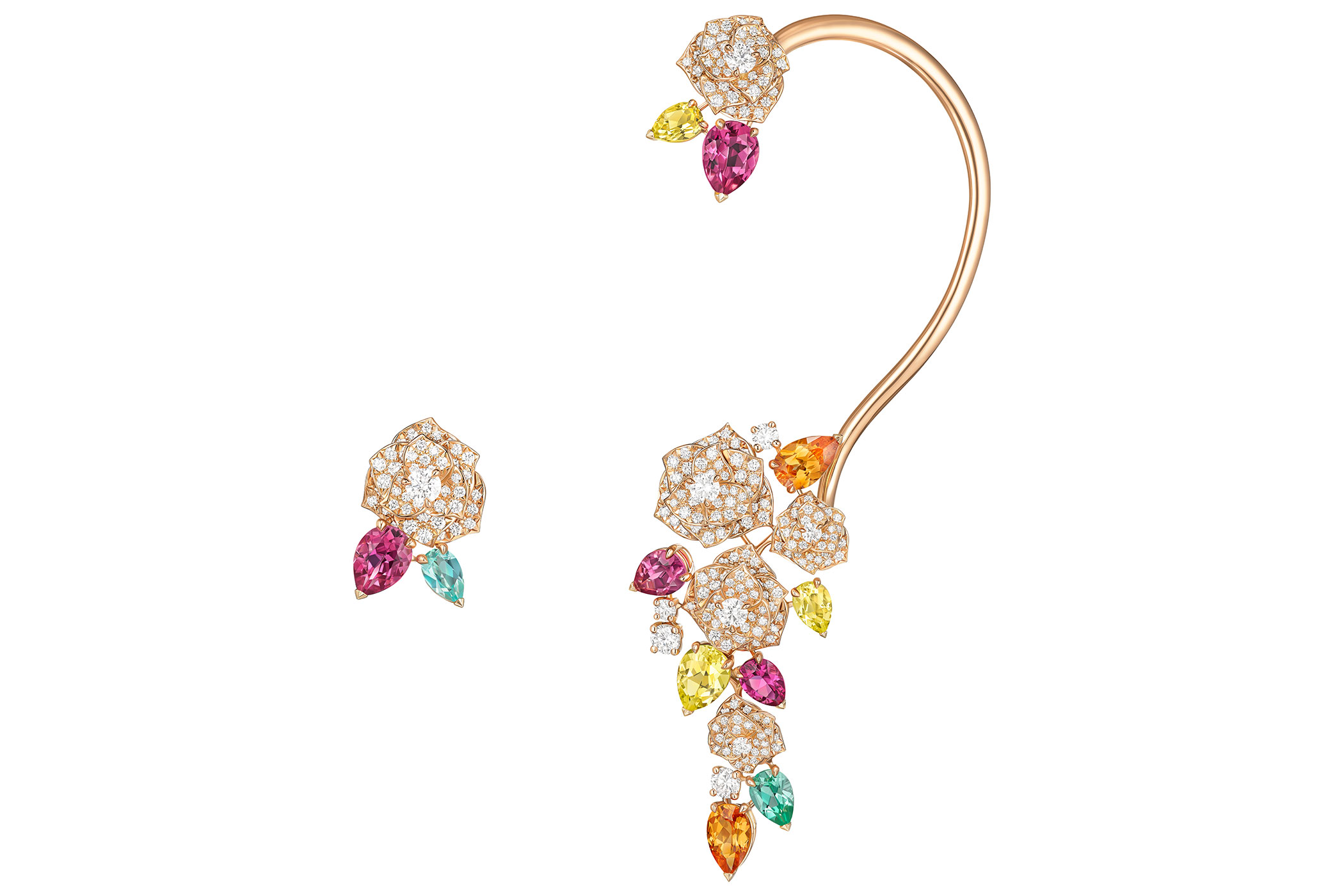 All in: a Piaget ear cuff showcasing diamonds and an array of extremely rare gemstones
How intertwined are watch and jewellery departments?
In terms of creation, marketing, development, manufacture, sales – everything is done in the same place on the same premises. We do watches and jewellery in Plan-les-Ouates, while the movements are made in La Côte-aux-Fées. That's it. We want to always merge as much as possible so as to give a unique positioning to our customers.
Returning to the idea of balance – how do you balance output of ladies' and men's watches?
To be honest, it varies. It's also hard to know with some watches such as the Polo Skeleton; a woman could be buying this for herself or someone else, and vice versa. Therefore, it's really hard to give statistics when it comes to gender and consumers. We absolutely have unisex pieces, with women enjoying more masculine models, plus men are opting for jewellery watches increasingly often.
Our Piaget Polo collection is definitely a sort of merger collection these days, with both women and men opting for steel or gold. The Piaget Polo is an interesting one because it is our most casual watch, having initially been launched in two versions in 1979. It was the first sports-chic watch to be launched by Piaget and came in two sizes; one for men, one for ladies. It's different now: the new version we launched last year with a 36 mm diameter reflects how much of a unisex piece it has become since its inception. Of course, Piaget still has other pieces that are not exactly mixed in their style, such as the feminine Limelight Gala.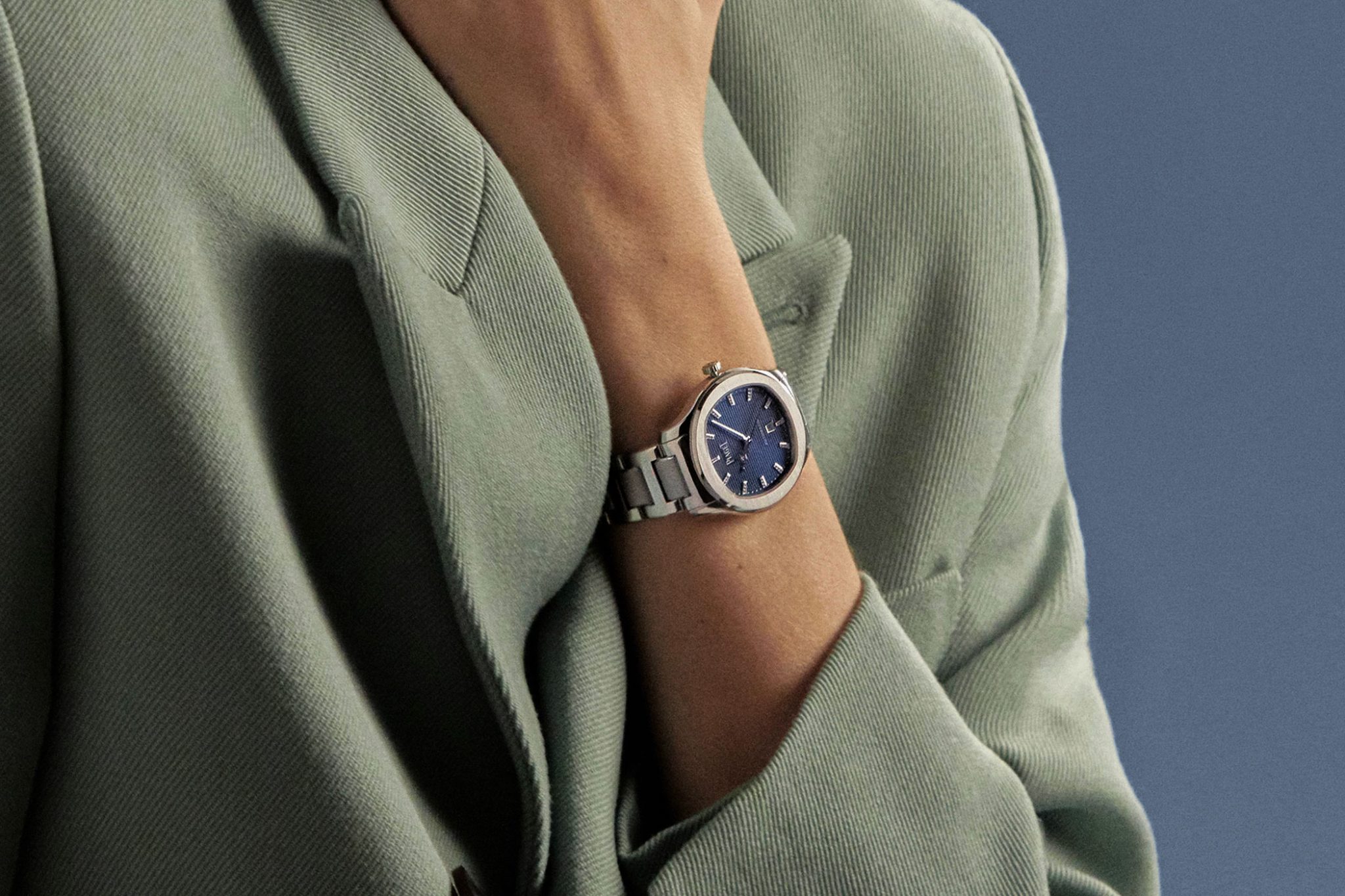 The Polo Date 36 is proving to be a unisex favourite
Let's talk about ultra-thin watches, with your excellent movements such as the 9P calibre, measuring only 2 mm in height. How do you stay ahead of the curb? Do you consider brands such as Bulgari to be a competitor in this specialist field?
Well, Bulgari took another angle. Also, Piaget has been doing ultra-thin watches for years, so we are simply happy that there are people coming to the market with an interest for it. After all, ten years ago the trend was all about watches that were extra thick. It's basically gone from creating 4 cm watches to 4 mm ones! We are genuinely very pleased that the trend is developing in the ultra-thin direction, and we don't particularly worry about competition. After all, competition is challenging and that can only be a good thing.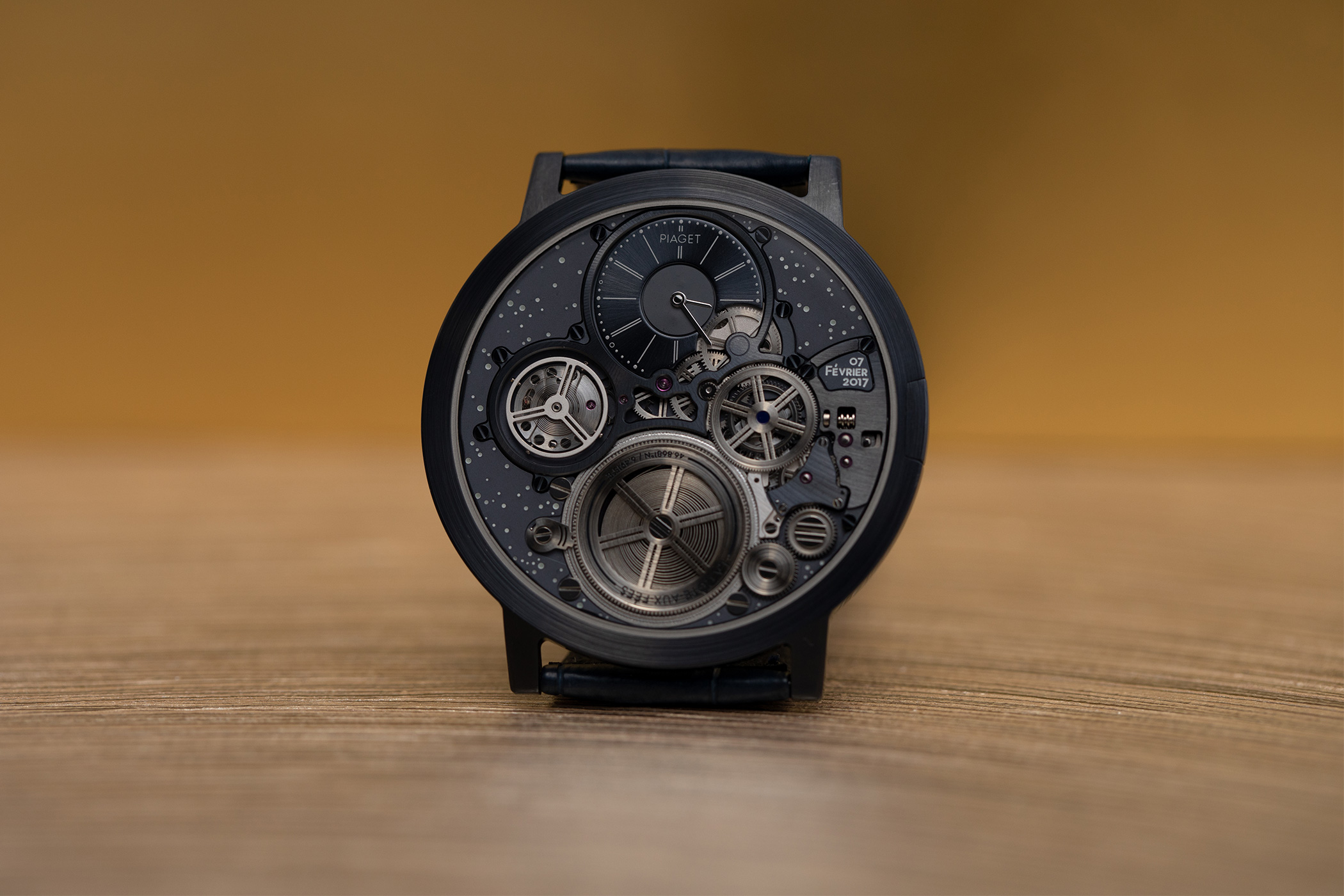 The ultra-thin Altiplano Ultimate Concept watch
Finally, can you tell us what you think draws people to Piaget in particular? What do clients want to take away with them – metaphorically, physically or otherwise?
We are a brand of joy and it's all about celebrating good moments; I'd say we are a very feel-good company. Of course, it's been strange recently with COVID-19, but our company really does exude this feeling of togetherness and conviviality, so we try to share this feeling with our customers when they visit our boutiques. For me, it's a smiling, shining brand.
---