Let's be honest. Hand on heart, who just looked at this headline and immediately thought, "Perfect, I can find out which watches are currently cheap but clearly going to increase in value"? Admittedly, I found myself considering something similar in recent years when chatting with collectors: "If only I had bought this/that watch – a Patek 5711 with a blue dial, for example, or a Zenith Daytona – or simply relied blindly on the fact that the internet was going to make just about every semi-known classic watch even more expensive."
---
The digital vintage market is picking up pace
In the last year, during lockdown, one thing has become clear to pretty much every collector: the globalisation of the online vintage watch market has well and truly taken off. I believe that what one of the most sought-after watch specialists in the world, Aurel Bacs, told me on the occasion of the auction of the famous Rolex Paul Newman by him a good four years ago, is going to become true. "We know the number of Picassos – of which he sometimes completed hundreds per year – or the number of extremely expensive cars, often produced in large quantities; but some watches only come around once."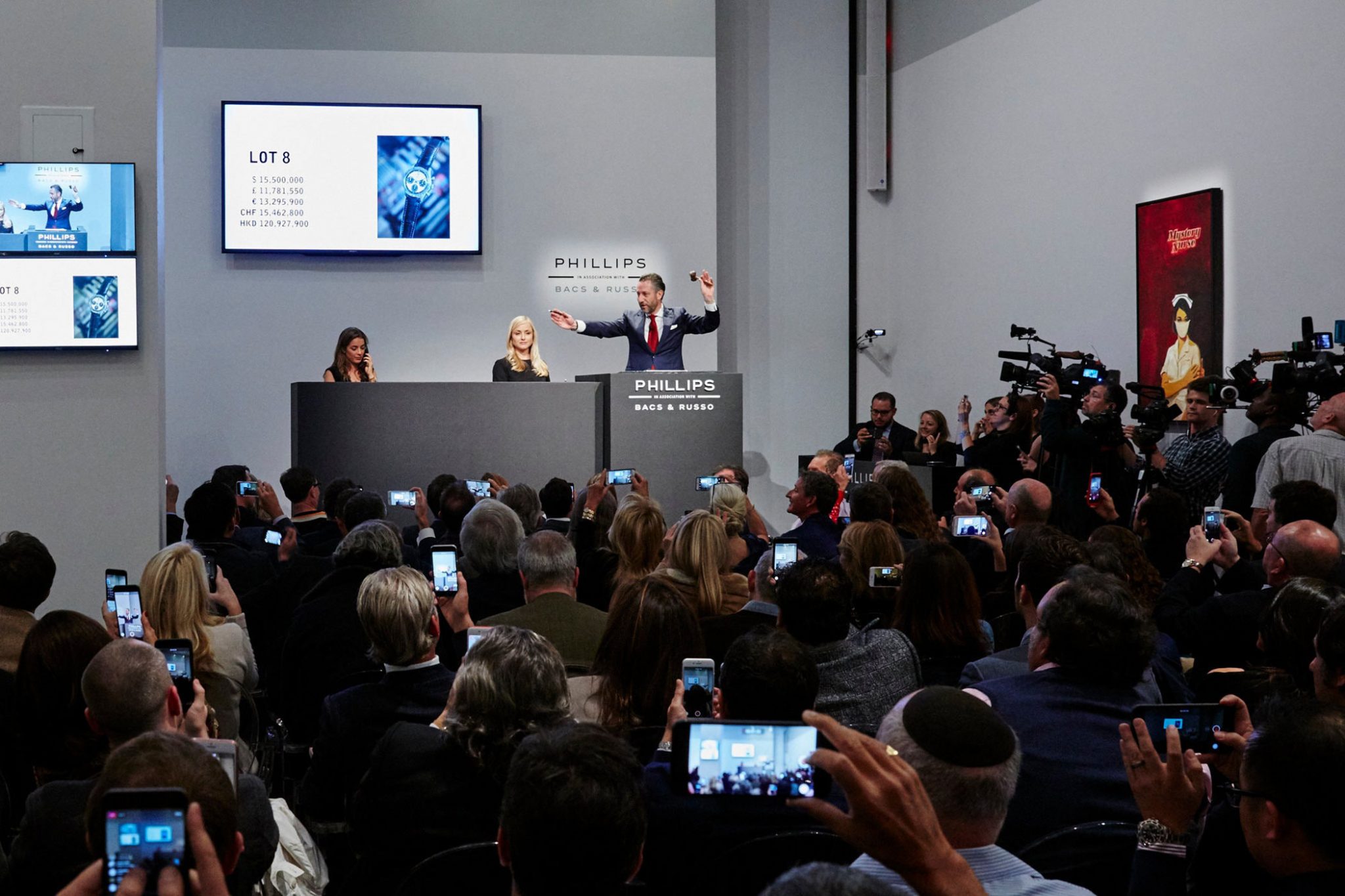 At the time, Bacs already assumed that we would both live to see the first wristwatch auctioned off for over 100 million dollars within our lifetime (and I am 47 years old). Could this prediction come true? You decide. Either way, who would have thought that a brand-new steel Patek Philippe Grand Master Chime would surpass that record of $17.7 million by almost double, not even two years later? At the 2019 Only Watch auction, the only stainless-steel version of Patek Phillipe's most complicated wristwatch, whose seven siblings in precious marked the Geneva manufacture's 175th anniversary, fetched $31 million under the hammer.
Which brands offer us both rarity and authenticity?
That said, it shouldn't be all about record prices, but rather about something else that is often neglected when it comes to setting records; rarity. Rarity, combined with unique history and equally unique commitment, is something that more brands have to offer than simply Rolex and Patek Philippe alone. And why read up on something one can easily Google anyway?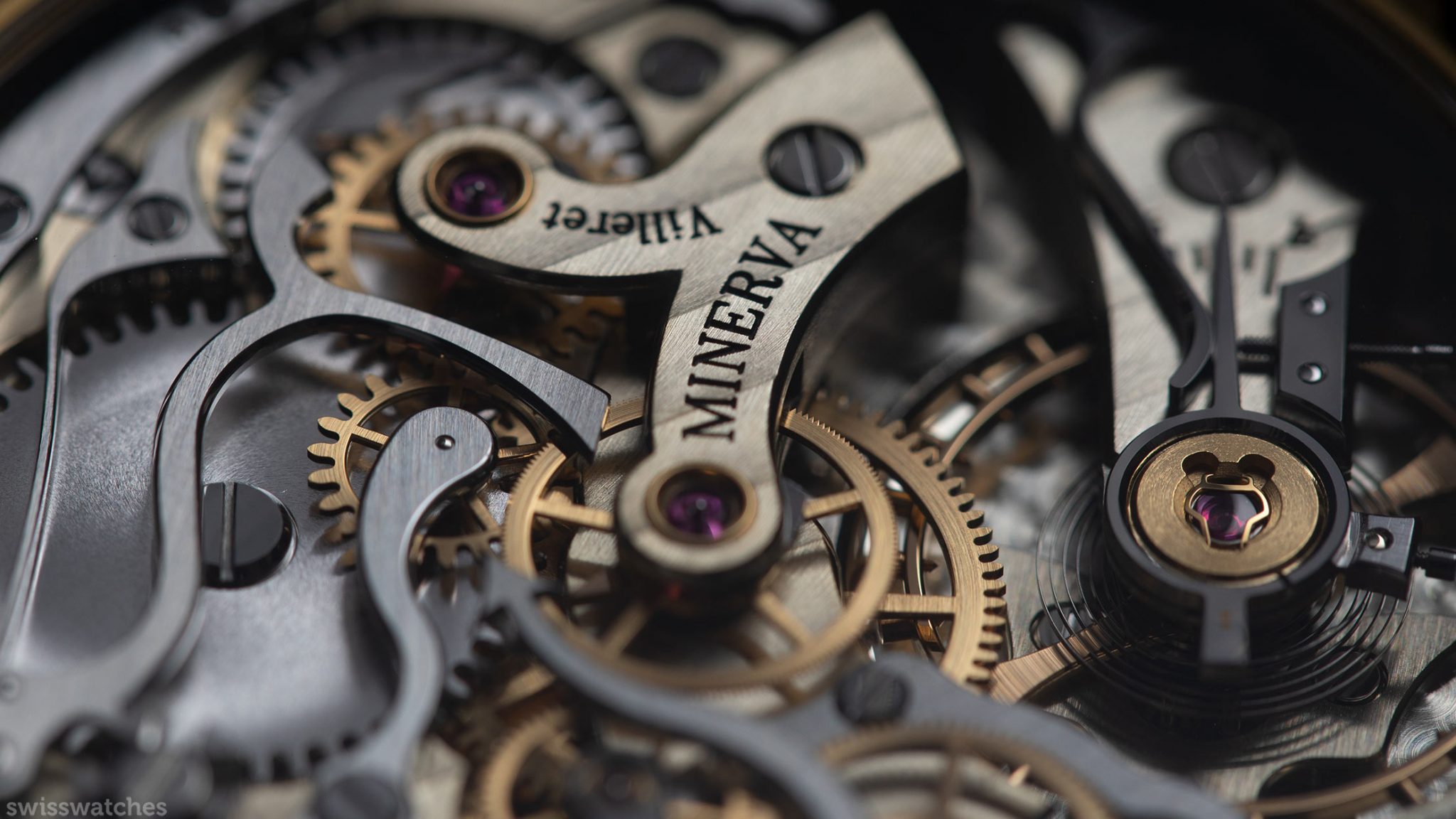 No, this is not about records. Call me eccentric, crazy, or even in love, but this is about an outsider perspective on the brands that rarely – or never – appear in auction catalogues. For me, true passion for collecting comes from the fact that you spend years (and in the case of watches, decades) with something that you like so much that it doesn't matter what others think. There's also a day upon which you are pretty surprised to learn that other people seem to share this enthusiasm. True passion for collecting also has something to do with the fact that even if the value of your beloved watches rises sharply, you remain unwilling to part with them.
---
The king of writing instruments: has it transformed into a watch manufacture?
The first installment of this collector series is about a brand that, of course, many of us know. Nevertheless, it remains known above all for its rare writing instruments. The German company Montblanc, headquartered in Hamburg, can unquestionably be called the Patek Philippe of fountain pens to this day.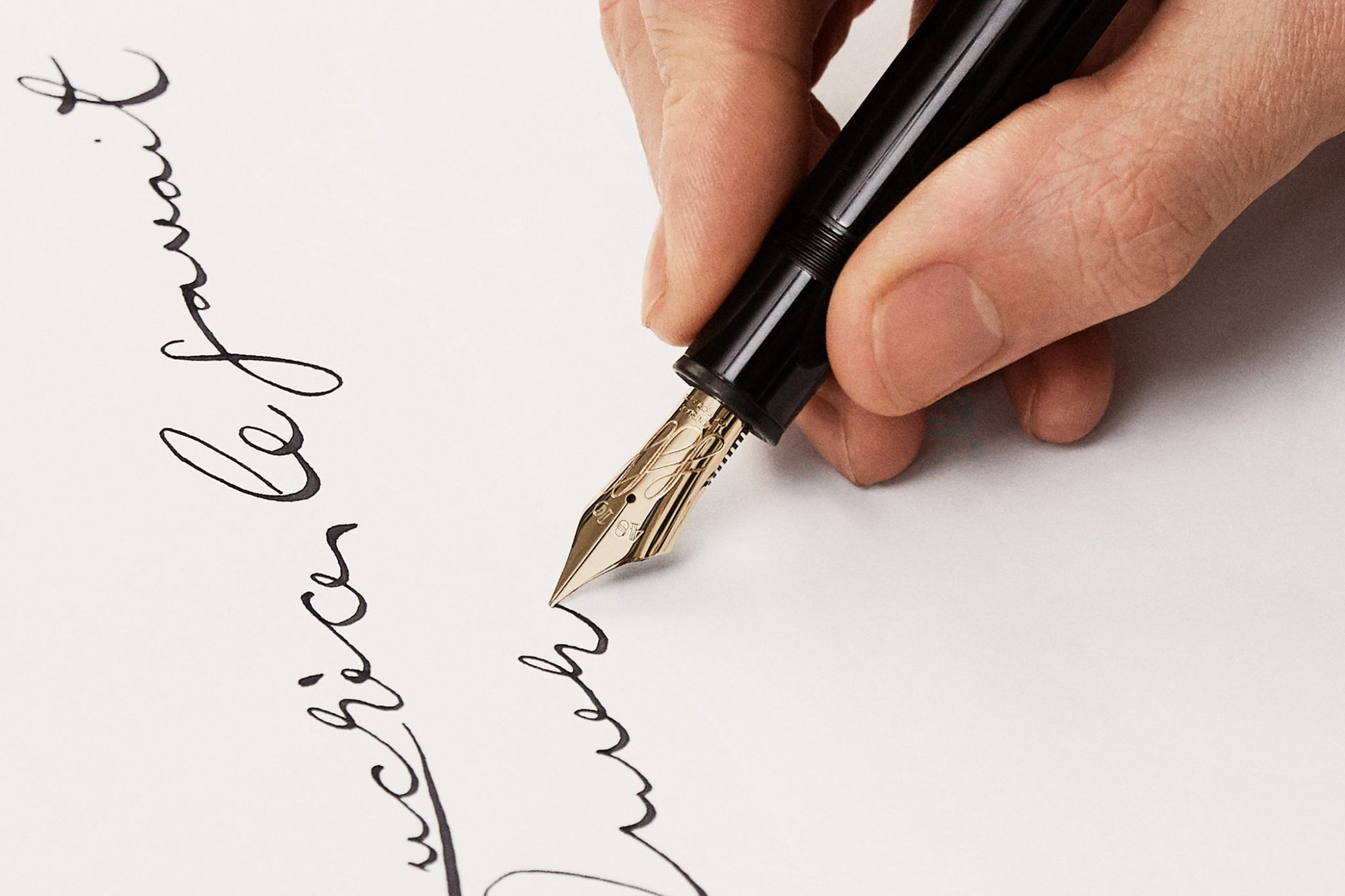 Behind a whole universe of writing instruments, the brand has also become a kind of German Louis Vuitton. The quality of its leather goods and luggage, which are produced in its own manufacture in Italy, remains undisputed amongst experts. Montblanc's straps are also manufactured in their own pelletteria. But how about their watches?
A wise decision from the Goddess of Wisdom
It was actually the most successful fountain pen model from the company, founded in 1906 and later named after Europe's highest mountain, that sparked the introduction of the brand's first watch collection in the mid-1990s. Presented in 1997 at the Geneva Watch Salon, many a horology expert turned up their nose at the new Meisterstück. However, the management was undeterred – not least because after the brand was bought by the Richemont Group in 1993, it became clear that a cautious approach wasn't going to be a part of its plan. The company invested in its own buildings in Le Locle, located deep in the Vallée des Joux and at the heart of Swiss watchmaking. As an establishment with high quality standards and a good price-performance ratio, it began to make its way in the watch world. Incidentally, the villa that the company chose to inhabit there just happened to bear the founding year of the Hamburg-founded brand upon its gable.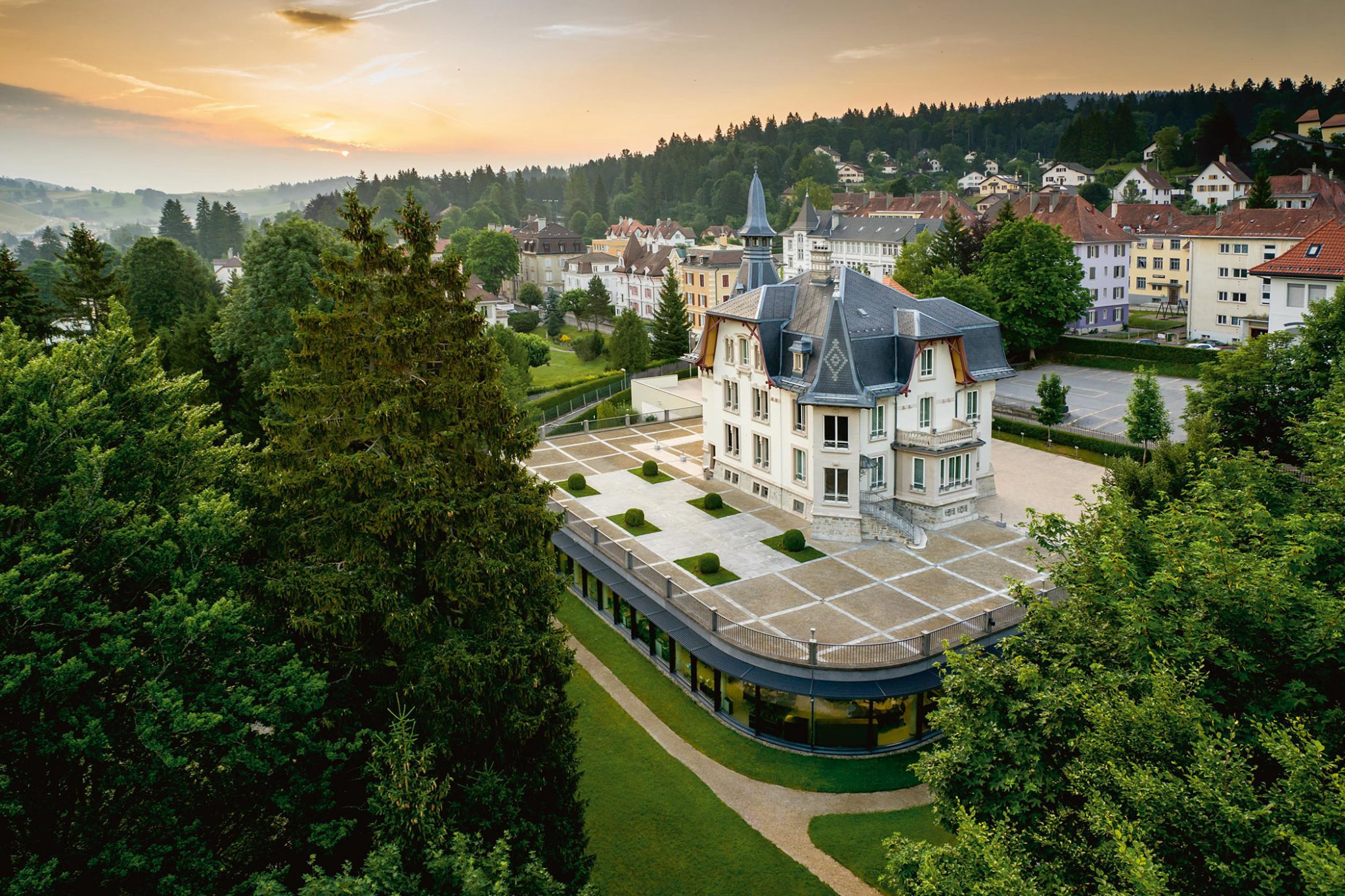 A good year after the company's 100th anniversary, something happened that is likely unique in watch history. The holding group Richemont purchased a chronograph manufacture named Minerva (after the Roman goddess of wisdom and protector of craftsmen), which had been founded in Villeret back in 1858. Richemont decided to fully integrate this jewel amongst Swiss watch manufactures into Montblanc. I am not aware of any other such case in the history of horology, as this was not a merger of two brands; rather, Minerva was to spearhead Montblanc's movement manufacturing in the future as an additional brand.
This pretty much catapulted Montblanc overnight into becoming the Mount Olympus of watchmaking, as well as enabling it to manufacture highly complicated chronograph movements, tourbillons and even the hairsprings of its models independently.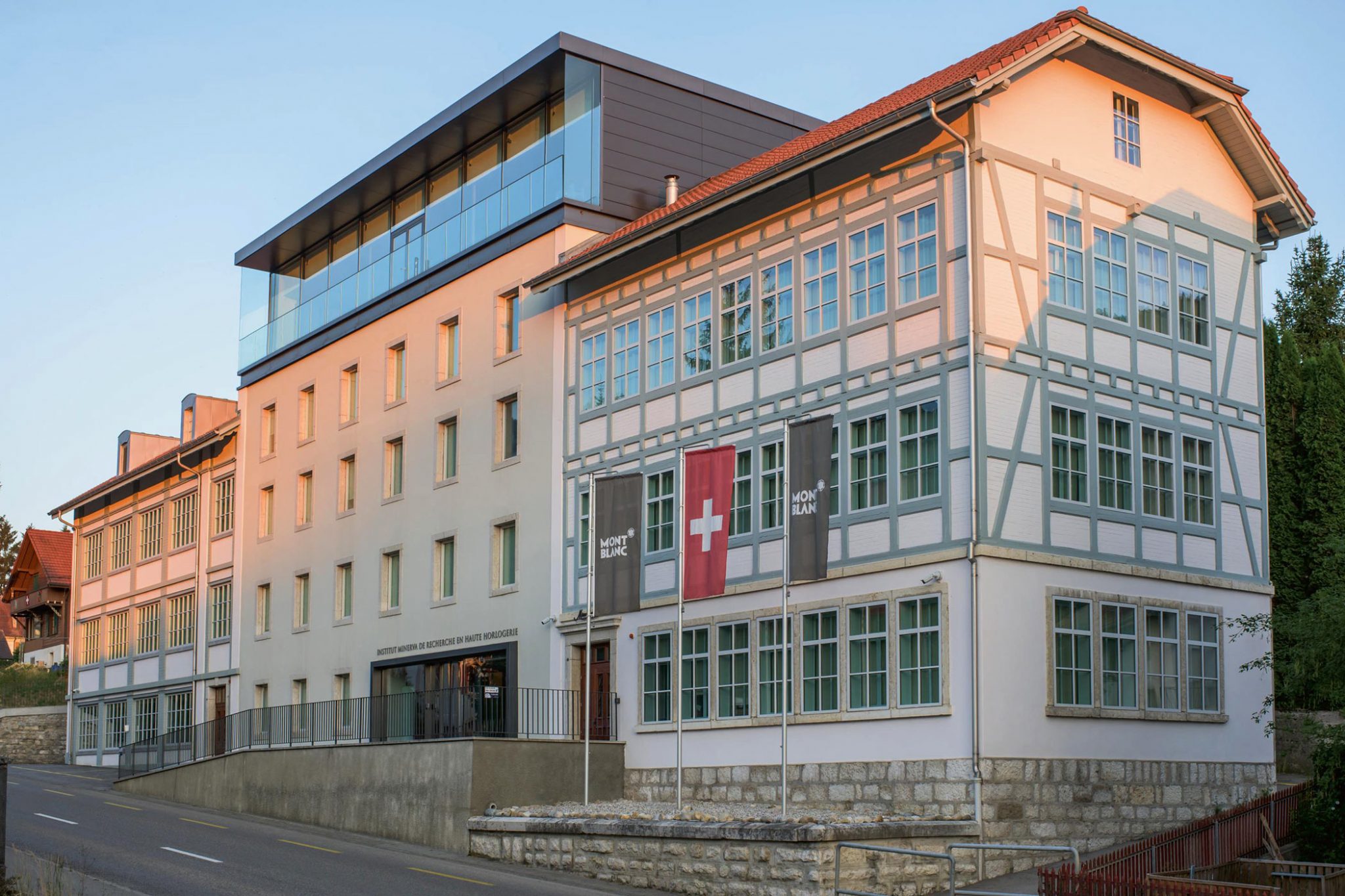 So why did this shining light amongst chronograph manufactures only live to see the turn of the millennium? The answer to this question is nowhere to be found in the book Writing Time, which Flammarion published with Montblanc in 2010 – and which is well worth reading for future Montblanc collectors. What is for sure is that the Frey family sold the company in 2000 to an Italian investor, who established a collection of high-end, manufacture-quality watches until 2006, when the Richemont Group acquired Minerva and incorporated it into Montblanc. Incidentally, this purchase didn't only involve an attractive company name that was almost 150 years old at the time. Rather, the acquisition also included the rights to every calibre ever developed, every historical movement, every spare part and watch still in existence, every piece of machinery, the historical archives and, in addition, even the traditional company headquarters in Villeret, which were meticulously and modishly remodelled in the years that followed. The headquarters were inaugurated in October 2008.
The flourishing of Minerva under Montblanc
Now it gets exciting; what has Montblanc made of this brand over the last 14 years? Which watch models are now relevant for collectors? Firstly, I find it amazing that you can't even find these collector models on Montblanc's homepage or online shop. This was confirmed to me by Montblanc CEO, Nicolas Baretzki, who succeeded Jérôme Lambert in 2017, during this year's Watches and Wonders in Geneva. "Yes, you will indeed not find many high-end pieces online at all with us. They are currently simply too rare. This also applies to writing instruments, by the way. We are currently completely revamping the website and will soon establish a high-end section at Montblanc."
This statement alone speaks volumes about how both discreetly and modestly the company is proceeding – and should capture the attention of those who don't want to Google their watches, but rather hunt them down like a rare treasure. Welcome to the universe of Minerva.
Two further statements by the CEO, who, amongst others, learned his trade at Jaeger-LeCoultre and Cartier, are in line with this. The first concerns the almost endless number of potential models that could potentially be introduced in the future. This is important in order to continue to breathe new life into a collector's brand in the future. The second aligns itself with the unbelievable demand for high quality.
What are the current models – and which are relevant for collectors?
One important thing to know is that Montblanc offers three levels of production within its watches. In the mainstream collections, it works with typical bought-in movements from the likes of Sellita. At the second stage, it works with so-called flagship models such as the Geosphere; the watches are fully created in-house, however the Swiss movements are not made at Minerva. Only with the top tier collections, which is what we're talking about here, are the movements made in-house, right down to the hairspring.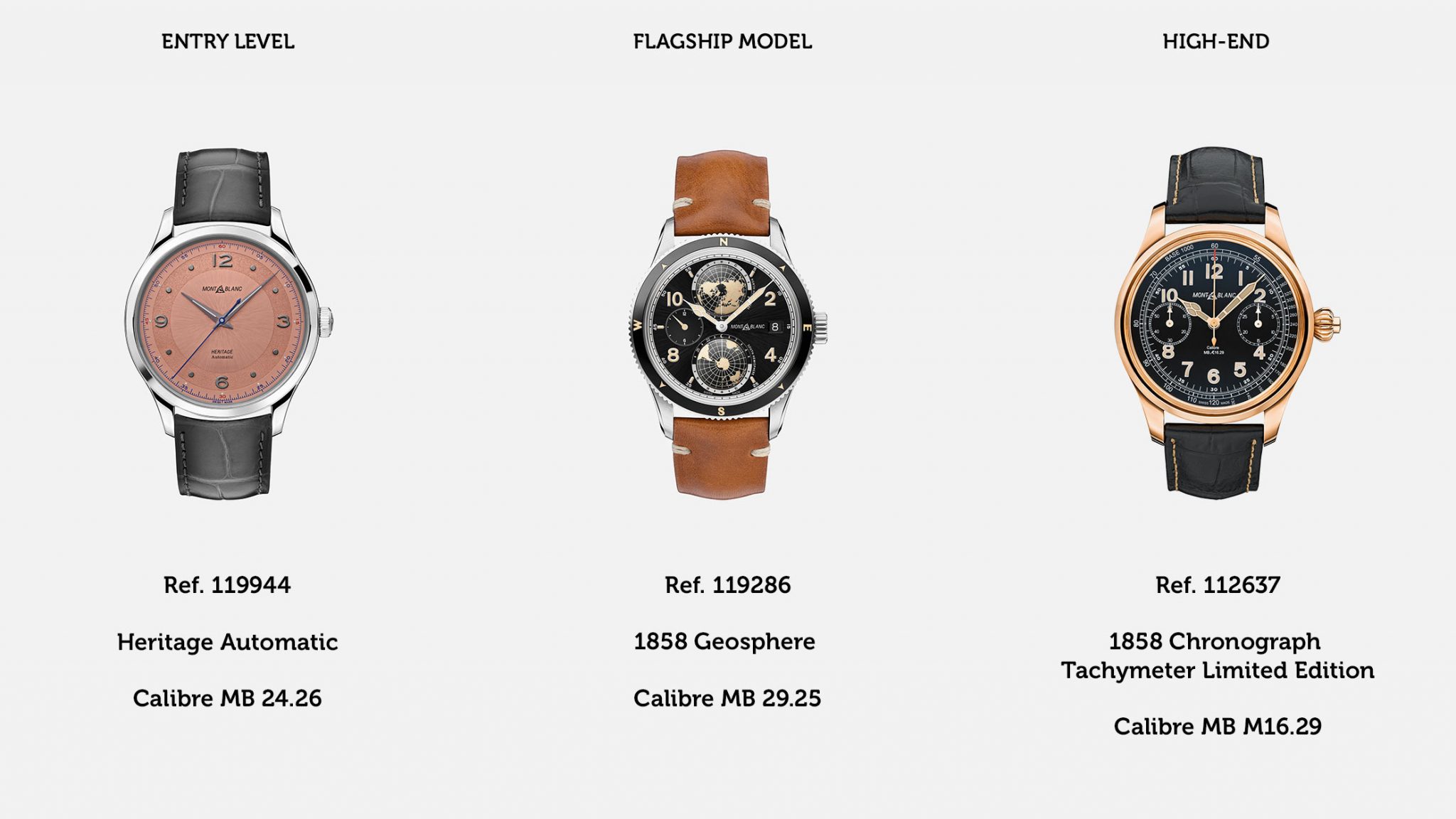 Therefore, the name Minerva on a movement bridge signals to collectors that each step of movement production has been done in-house. This includes the production of plates, bridges, as well as the finishing of the entire movement. Likewise, Minerva uses its own production for the balance springs.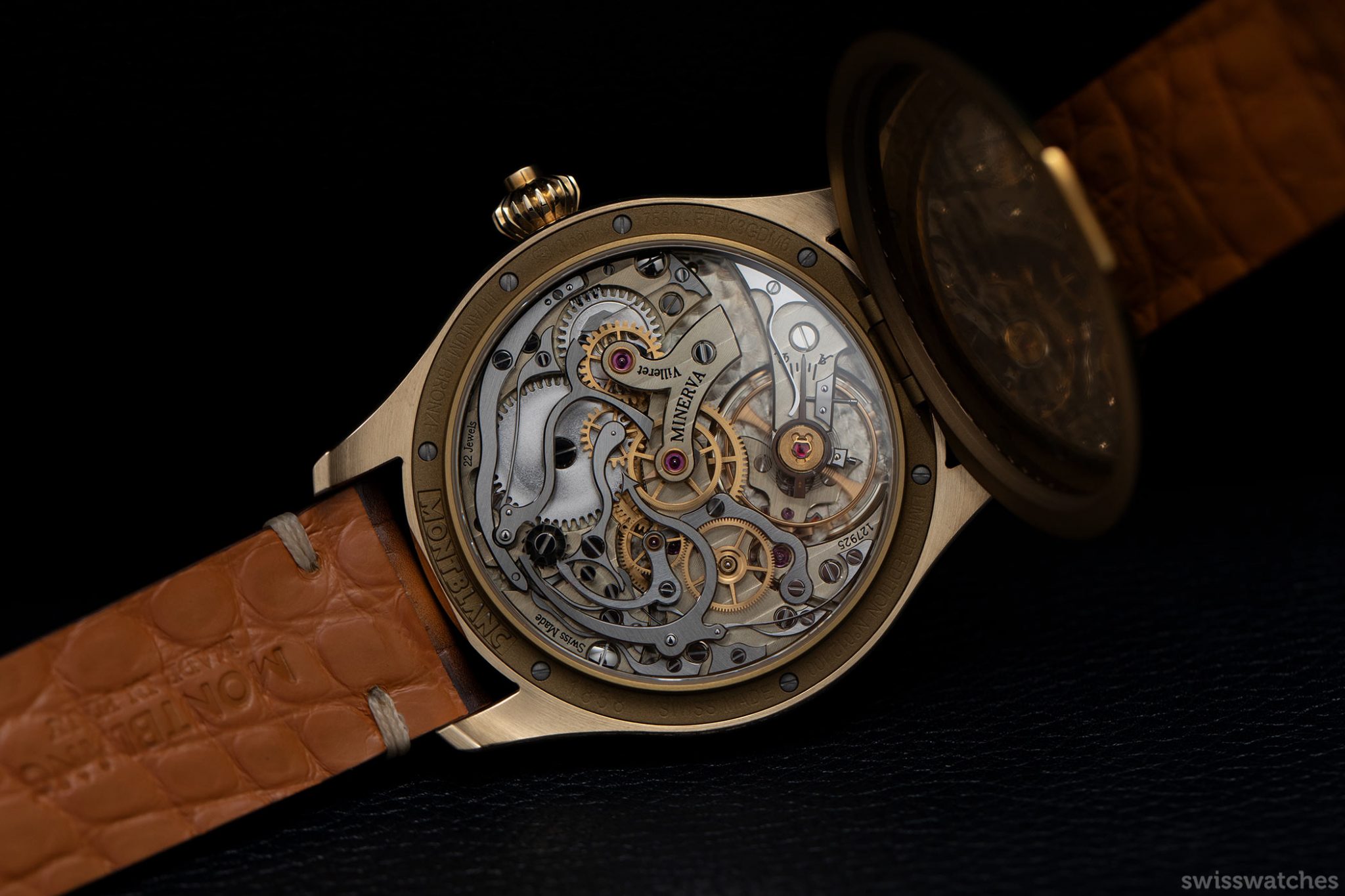 There is still the unusual principle in place by which one sole watchmaker will take care of one single watch. For these models, only the cases and straps are made according to the manufacture's specifications and brought in. Montblanc's CEO is convinced that, "With the movements from Minerva, we can rival any other watch manufacture in Switzerland. With our standards for these movements, we couldn't possibly have more than 100 monopusher chronographs produced per year."
---
The origins of Minerva
Speaking of chronographs, the Minerva manufacture, founded in 1858 in Villeret (a village in the valley of Saint-Imier) gradually gained an international reputation for its precision timepieces, becoming a leading specialist in the production of professional watches and stopwatches. The manufacture produced a range of movements with chronograph functions, including the legendary Calibre 19.09 (19 lignes/introduced in 1909) with its distinctive V-shaped chronograph bridge; the design of which was protected as early as 1912 and is now a distinctive characteristic of the watches.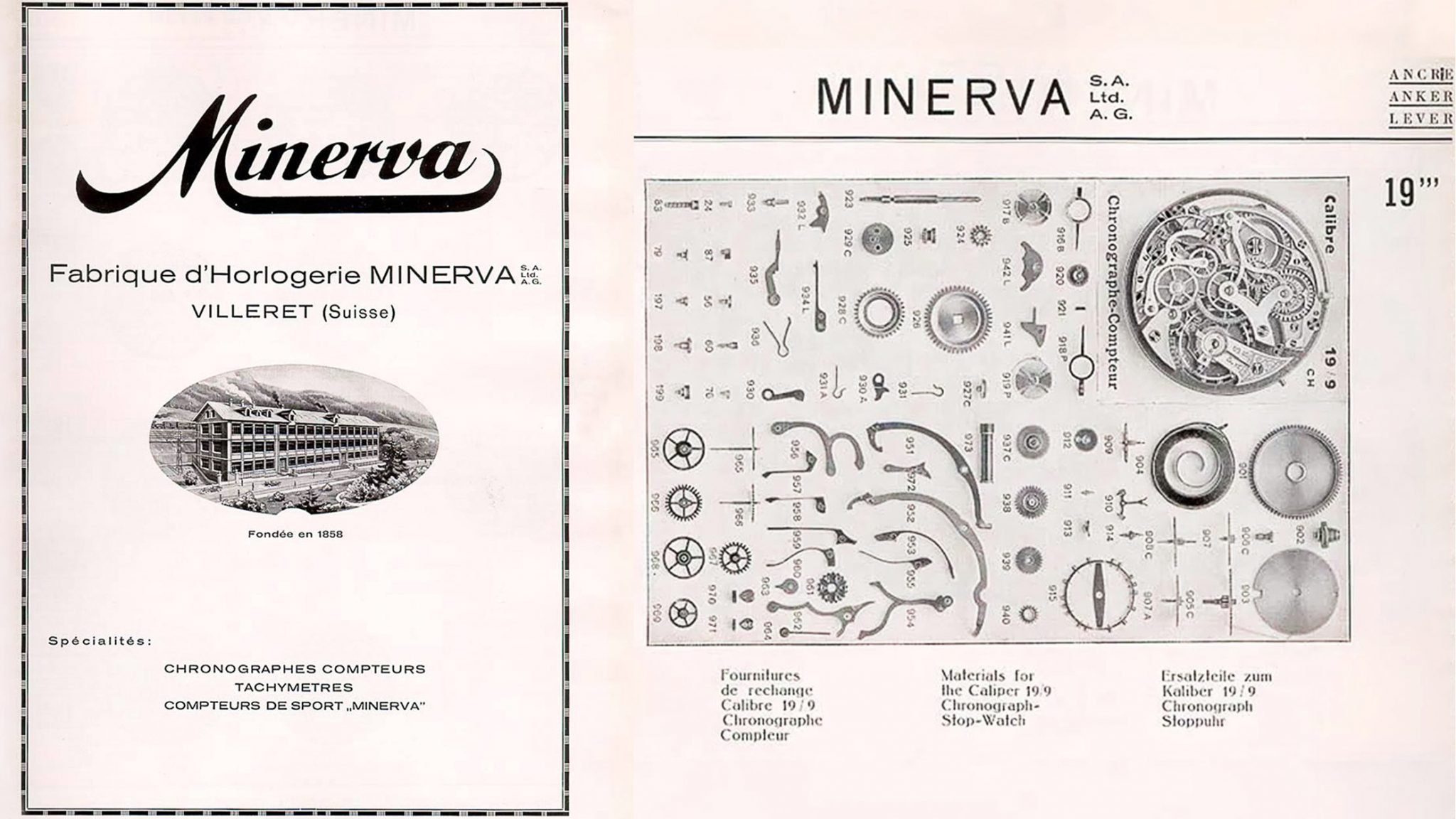 The world's first monopusher hand-wound chronographs
In the 1920s, the manufacture developed one of the first manual winding monopusher chronographs for wristwatches, marking a new chapter in its history and for short time measurements in general. This chronograph was specifically designed for the wrist, as opposed to a pocket watch. This was possible due to the smaller size of the movement, the Calibre 13.20 (13 lignes/introduced 1920). Still featuring the legendary V-shaped bridge, it had a column wheel, horizontal clutch, and a balance wheel oscillating at the traditional frequency of 18,000 vph.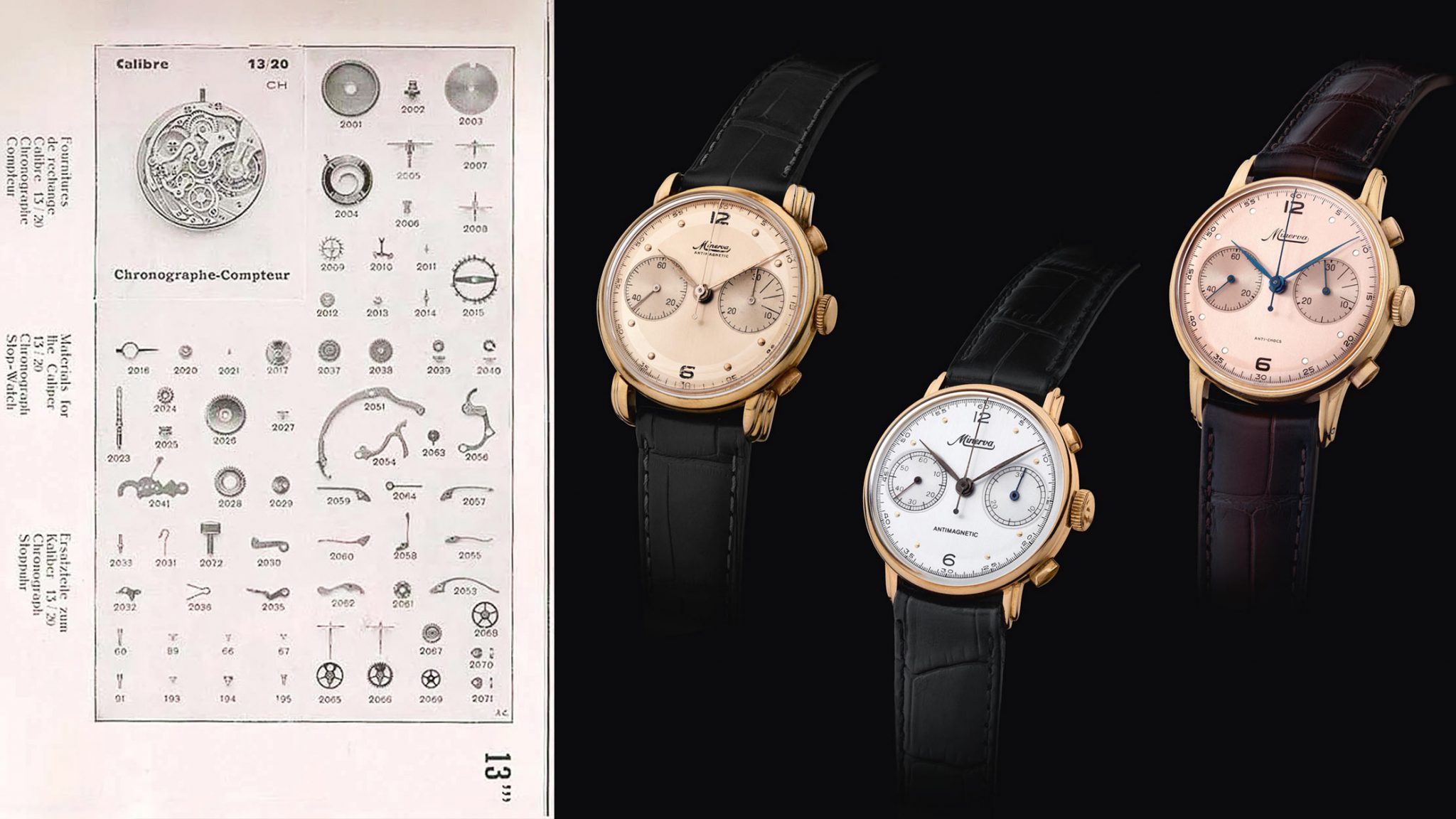 In addition to the Calibre 13.20, the Calibre 17.29 was produced in the 1930s. This was one of the slimmest monopusher chronographs of its time, with a height of just 5.6 mm. At the same time, Minerva also developed stopwatches that could measure to a fifth of a second as early as 1911, and to a tenth of a second soon after. Thanks to this innovative spirit, Minerva was among the first manufactures in 1916 to produce a high-frequency movement, capable of measuring to a hundredth of a second. This development was further improved in 1936, making Minerva the most renowned specialist in the world of professional watches and stopwatches.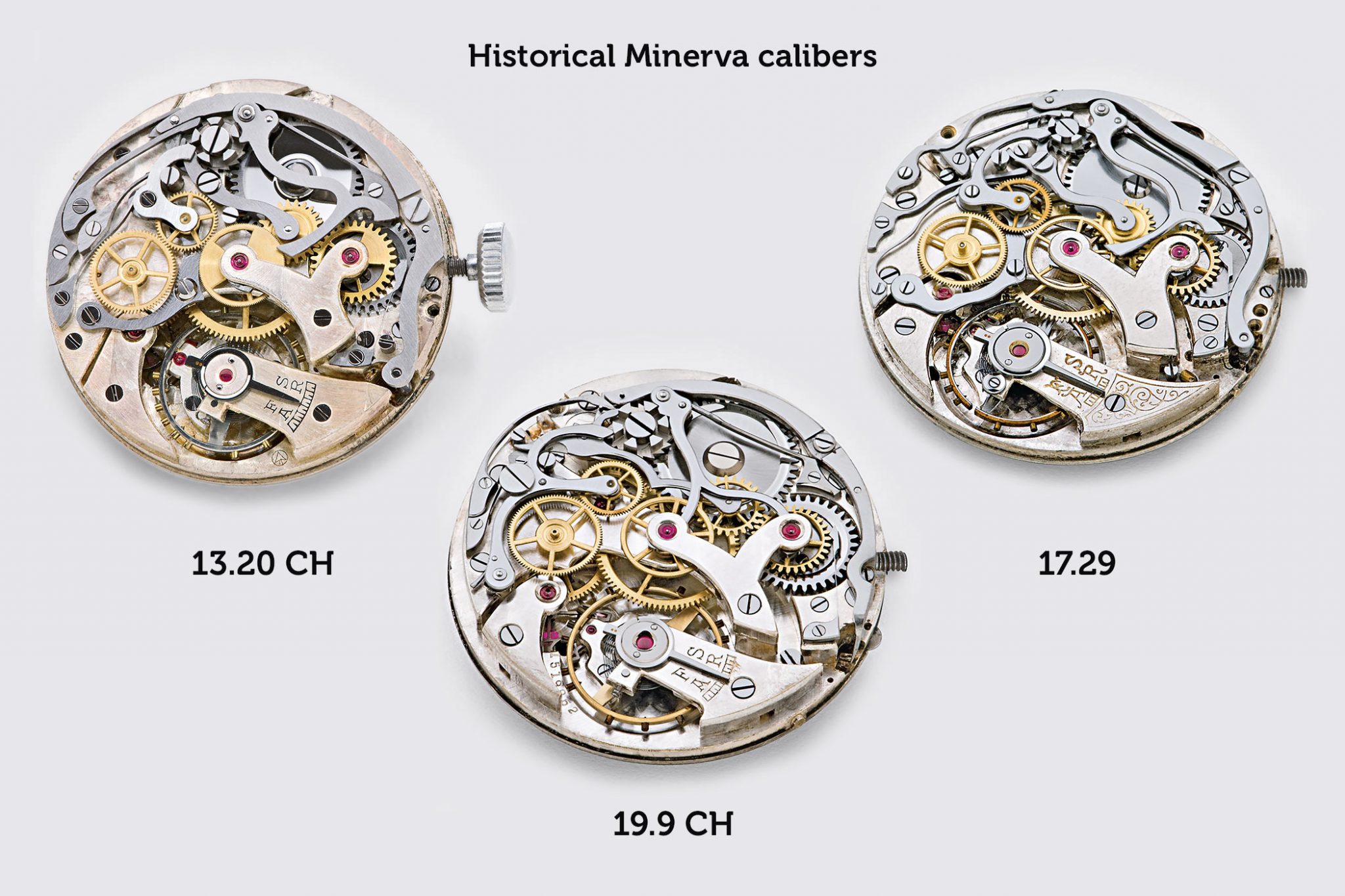 Montblanc's convergence with Minerva began in 2007 with the so-called Villeret 1858 collection, which now goes by the name "1858". The very first series of watches includes the Chronographe Authentique, a unique piece in platinum with a mother-of-pearl dial. Inside the 41 mm case of the monopusher chronograph ticks the aforementioned MB M 13.21 calibre. The name 1858, by the way, is in reference, of course, to the founding of the company. It also gives an indication of the limitations in the early years: 1 model in platinum, 8 in white gold and 58 in red-gold cases. This first collection sold out virtually overnight.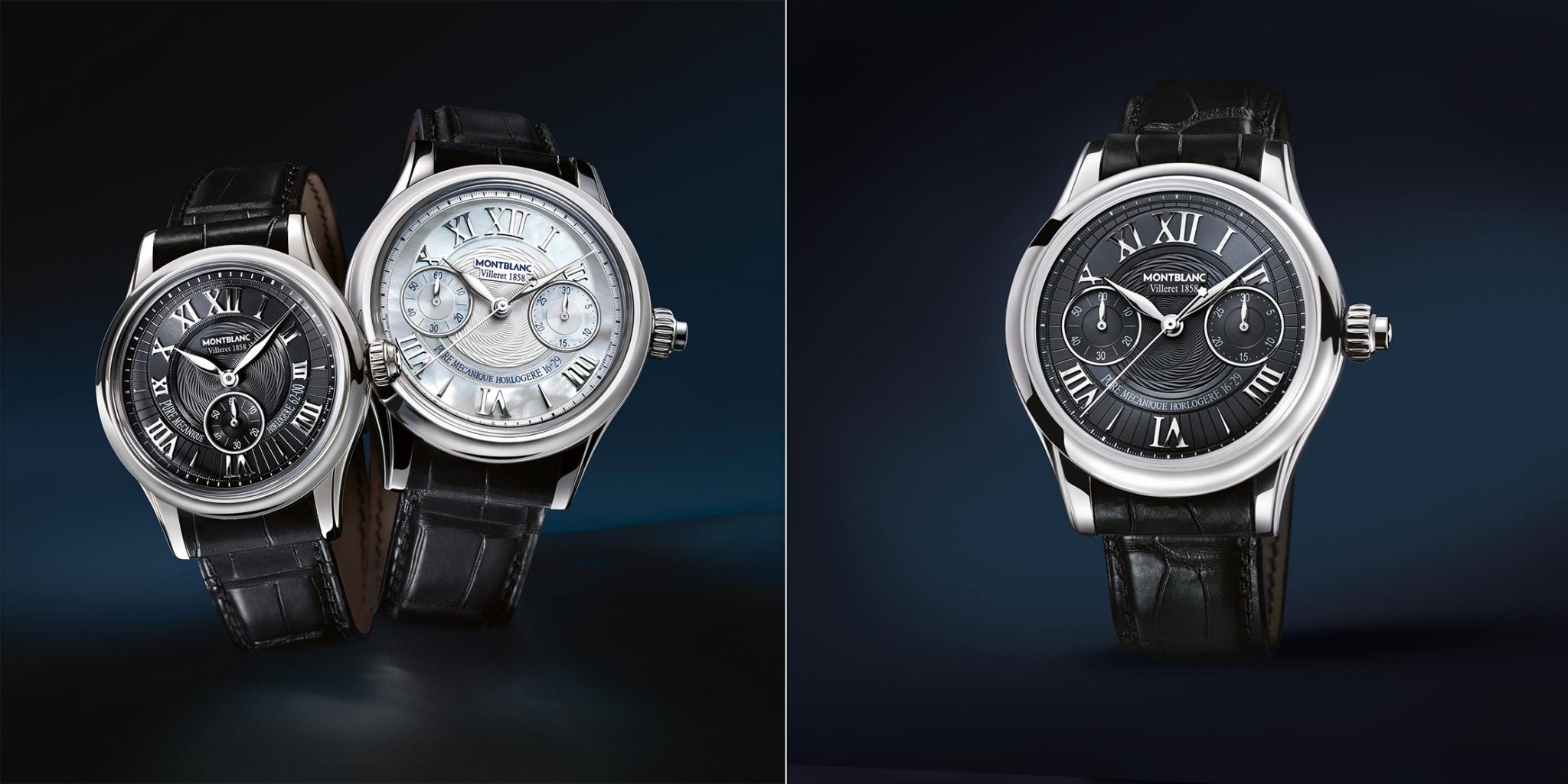 You won't find the name Minerva on the front of these very first watches, but all models of the Montblanc era have a sapphire crystal caseback, through which one can find the word Minerva upon the emblematic bridge. Today, this is partially hidden on the famous monopusher chronograph models by an elegant, patented hinged cover mechanism. It doesn't get more modest than that.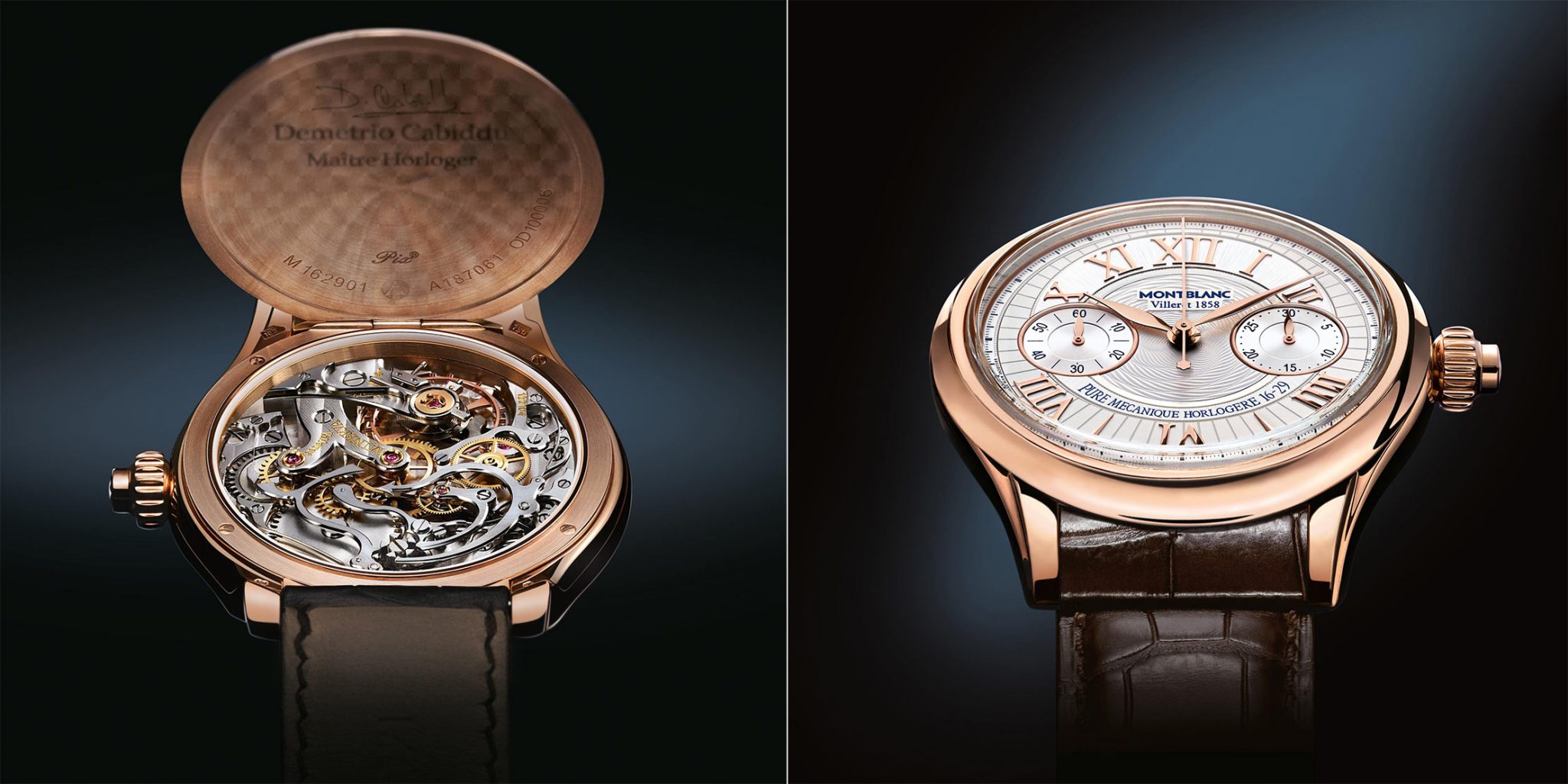 In 2008, for the Villeret manufacture's 150th anniversary, the chronograph movement watches were given a new look, featuring special new dials. A series of watches with beautiful dials made of fired enamel and champlevé decoration were created. The series' name was Grand Chronographe Email Grand Feu, featuring the calibre MB 16.29. Eight examples of the chronograph were created in white gold, 58 in red gold, and, once again, one in platinum. Alongside this, a watch with a tourbillon mechanism, the Grand Tourbillon Heures Mystérieuses with the calibre MB M65.60 was also introduced.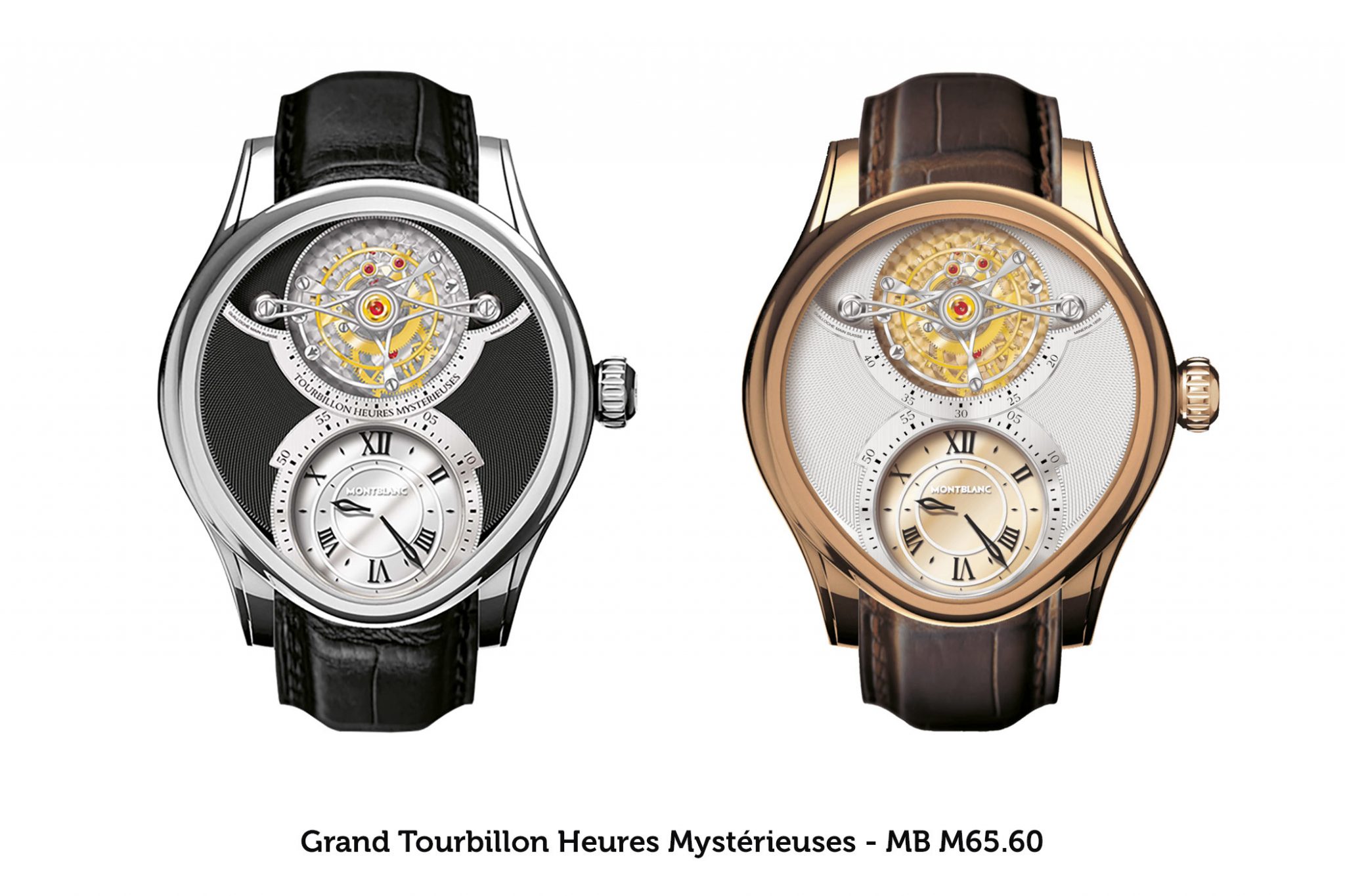 In 2010, the Vintage Tachydate chronograph with tele- and tachymetre scales appeared for the first time, also showcasing a fired enamel dial. Once again, 58 pieces were created in red-gold cases, eight in white gold and one in platinum. With the calibres MB M 16.18 and MB M 13.18, two models with large central seconds and a stop-seconds function joined them. The larger creation came once in eight pieces with hand-guilloched white dials, and a second time in the form of eight pieces with black dials. The "Grand Seconde au Centre Retour-à-zeró" watches are housed in white-gold cases.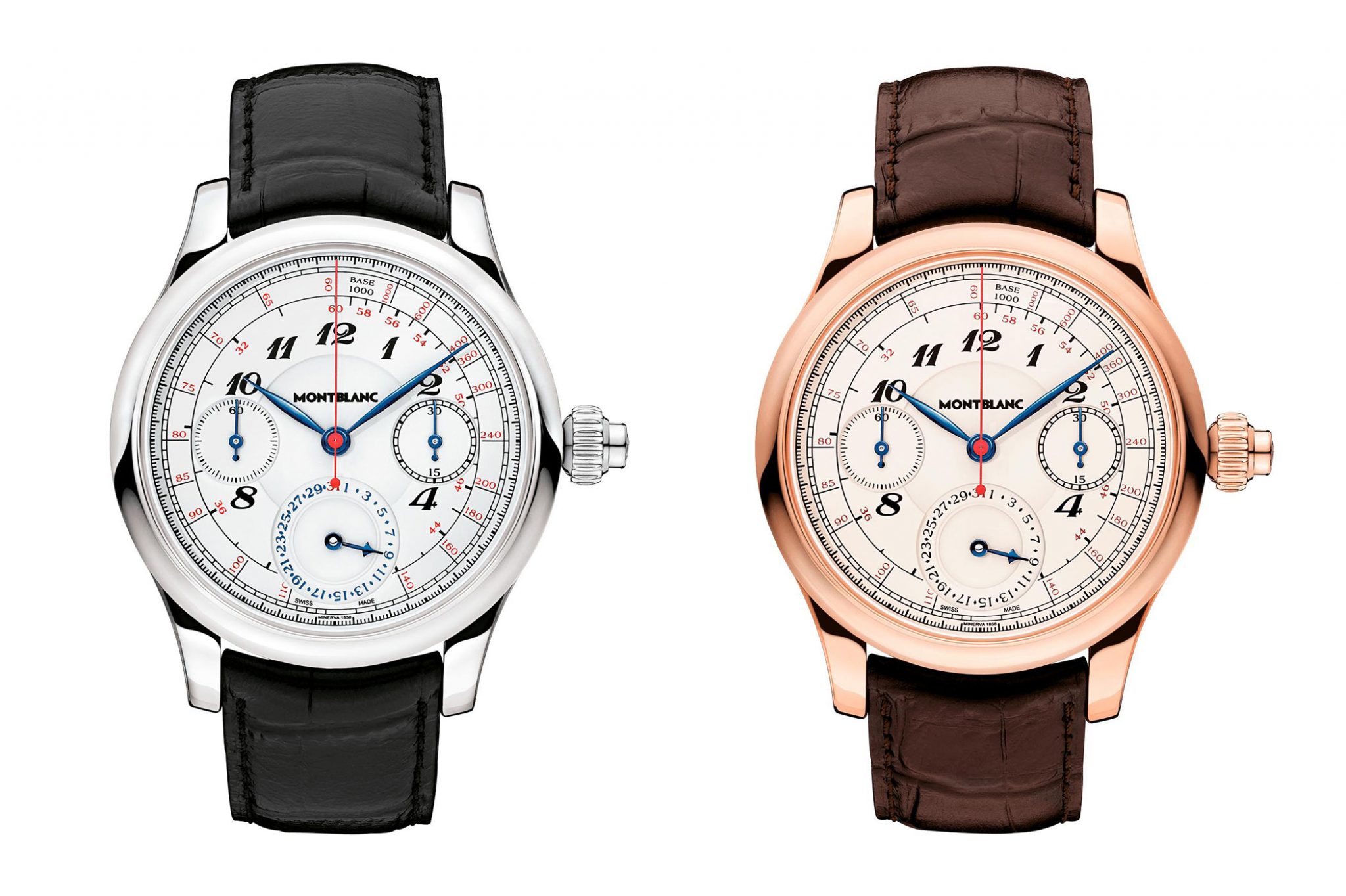 Just for the sake of completion, it should be mentioned that other highly limited editions were also created. For example, there were the 58 pieces of the Seconde Authentique with the MB M 62.00 calibre, the one-of-a-kind Grand Chronographe Regulateur, as well as the first eight pieces of the Grand Tourbillon Heures Mystérieuse for the 150th anniversary. Let's also not forget the eight pieces of the first Exotourbillon Chronograph in 2010. In the years that followed, small series were produced in similar numbers. To this day, hardly any individual who acquired one of these watches is likely to give them up ever again.
---
Chronographs: The most important collector category of all
In essence, these relevant models are elaborate chronographs; reassuringly one of the most important collector categories of all. Yet Minerva has much more to offer at Montblanc – but more about that later. First, let's take a look at the two chronograph models: the 1858 Monopusher Chronograph Origins Limited Edition 100 and the Heritage Manufacture Pulsograph Limited Edition 100.
The monopusher goes directly back to the models mentioned above, and was introduced this spring in Geneva as the Montblanc Monopusher Chronograph Originals Limited Edition 100. It can be directly seen as a reissue of a 46 mm monopusher military chronograph from the 1930s, which was then equipped with the famous calibre 19-09 CH. The modern reissue in a 46 mm bronze case will develop an interesting patina as time passes.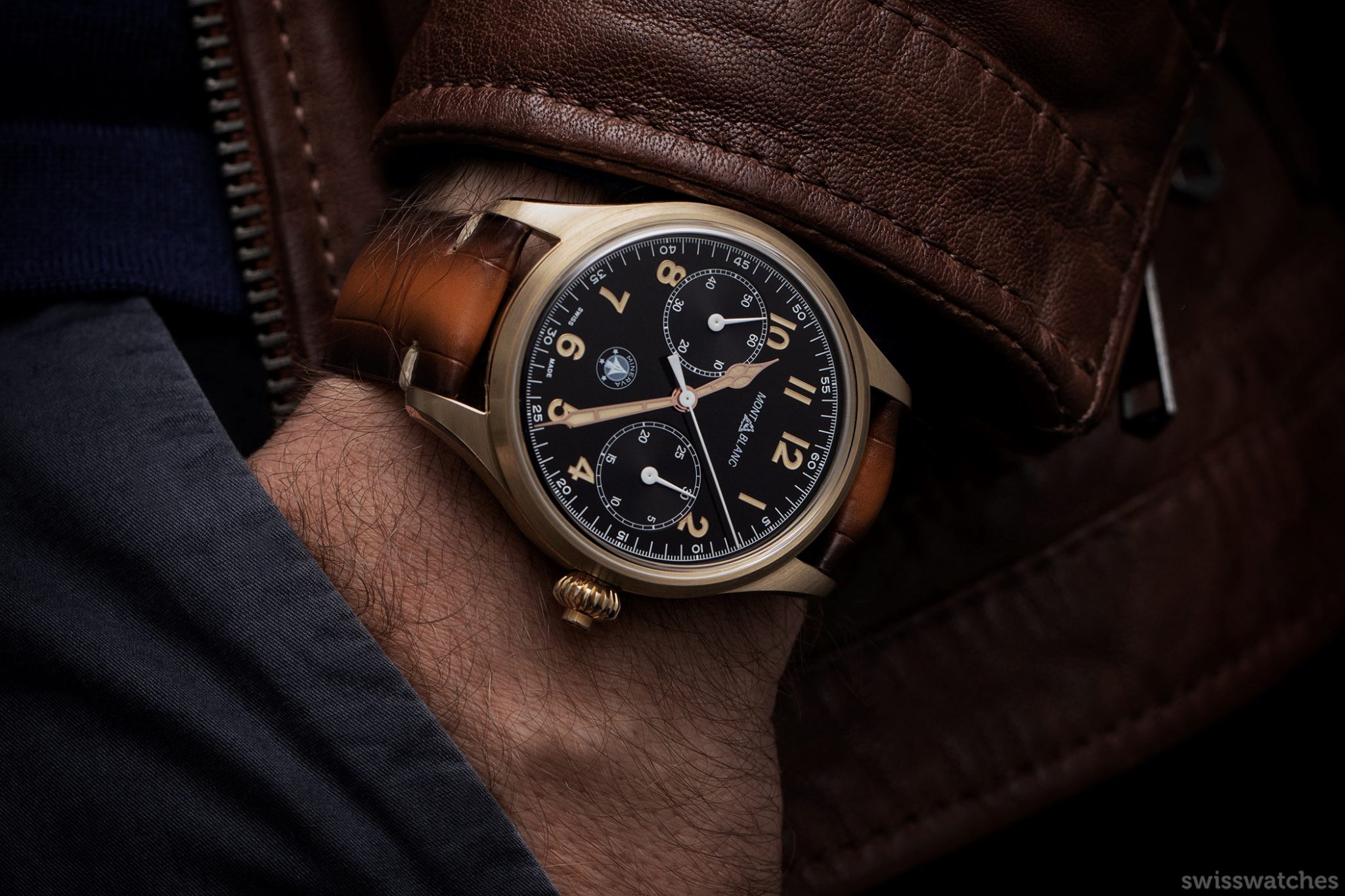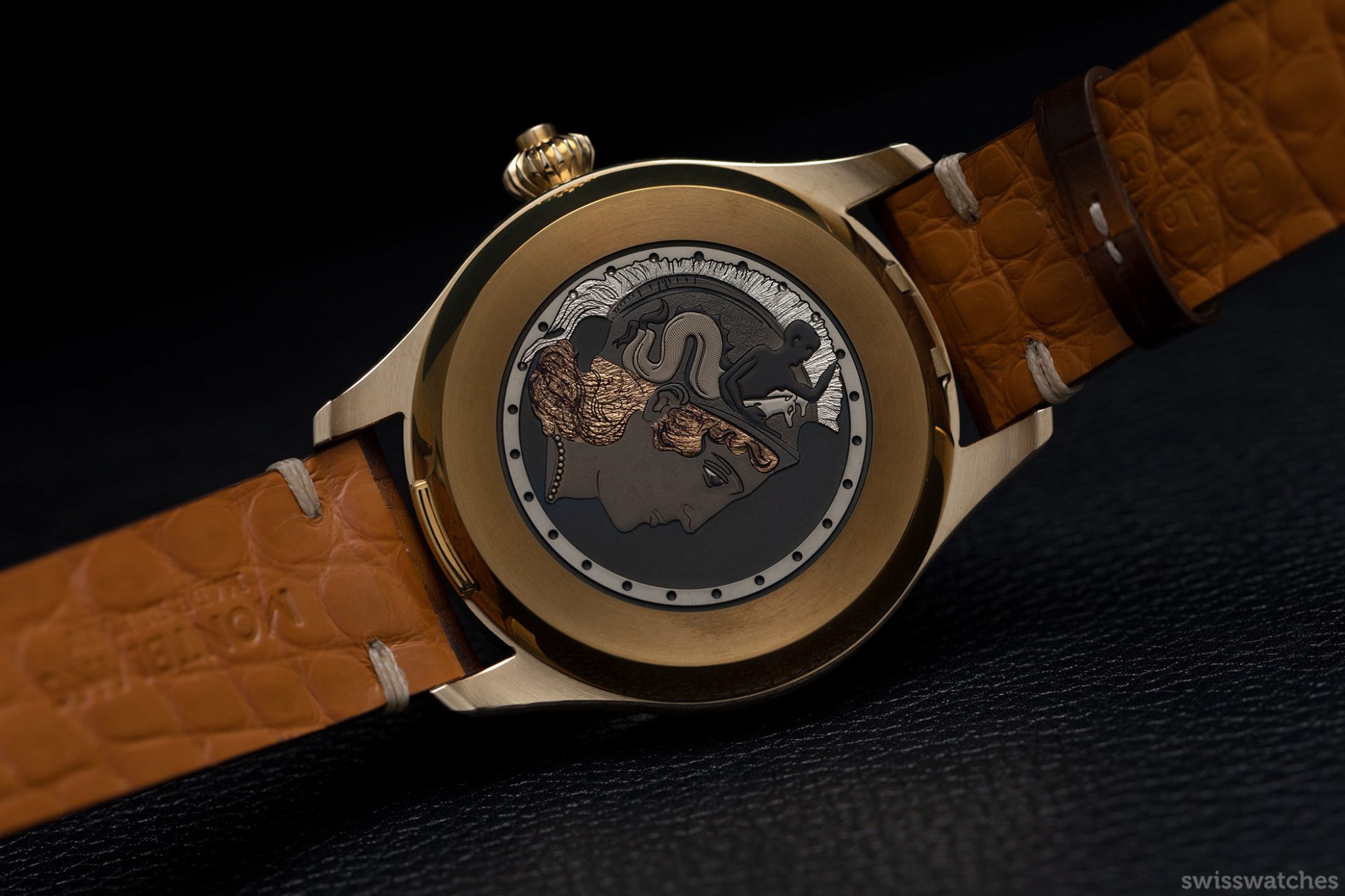 Ever since the reissue in 2016, no more than 100-300 watches of this type have left the workshops every year. In the last four years, there were no models with this movement at all within the 1858 collection. 2016 was the year of the launch of 100 pieces with a blue dial and blue crocodile leather strap. In 2017, in addition to a gold model with a black dial, there were three bronze watches with champagne, green and salmon dials. The green version remained a unique item at the Only Watch auction – the other two versions were limited to 100 pieces. These first four models have a tachymeter scale that was discontinued this year. By the end of 2021, only 501 watches should be existence worldwide; probably even fewer if not all of them have been sold so far (Montblanc is keeping things quiet on the exact numbers). The current Montblanc 1858 Monopusher Chronograph Origins LE100 model costs 30,000 euros.
---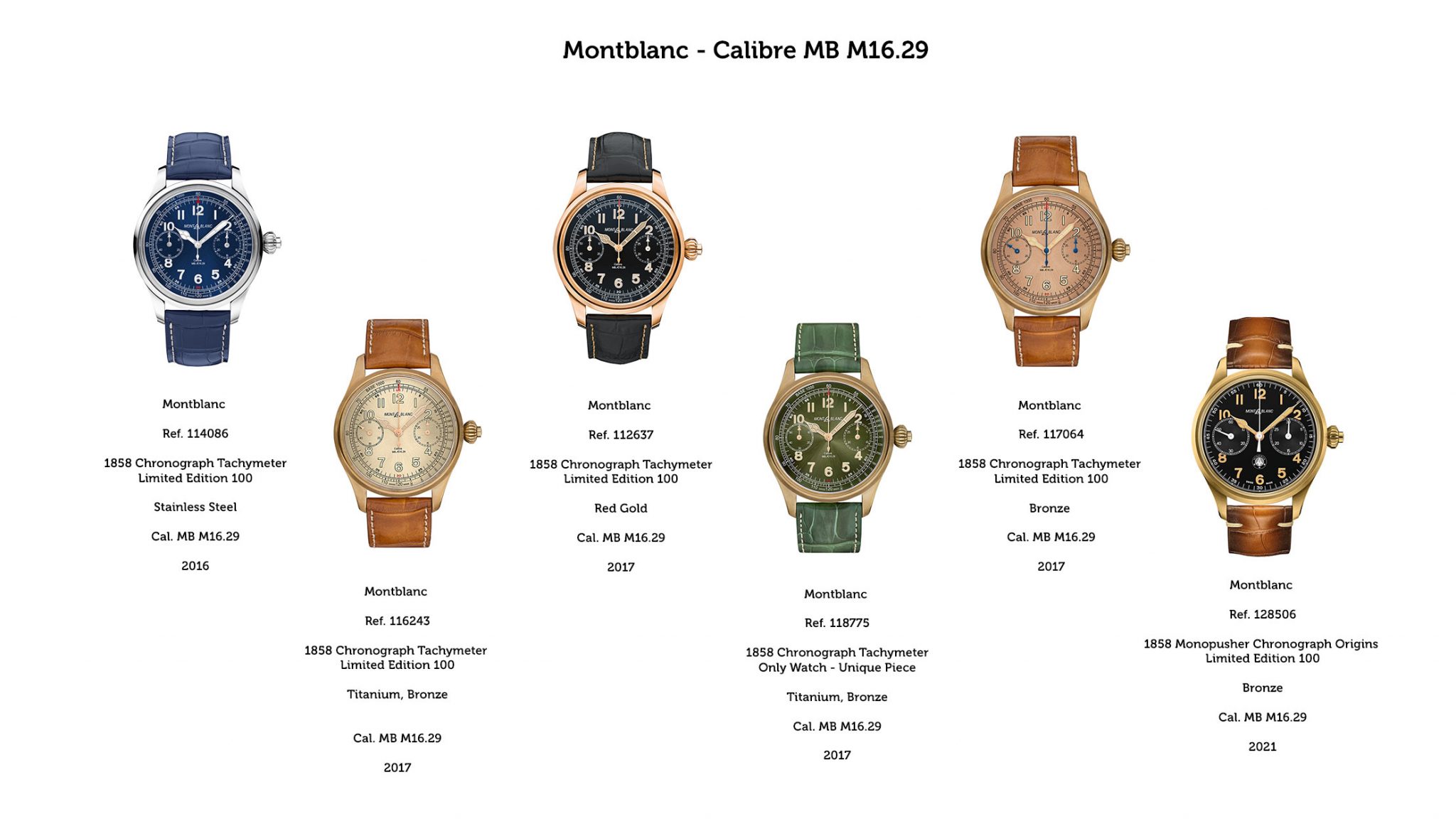 ---
The watch is not to be confused with the 1858 Pulsograph series, which, however, is no less exciting. First introduced in 2011 as part of the Villeret collection, these watches feature the manufacture calibre MB M13.21 and are created by hand in Villeret. They hark back to Minerva chronographs of the 1940s, with a scale for measuring one's pulse. They started by launching two models in 2011, with a white and black dial and in steel and solid gold respectively.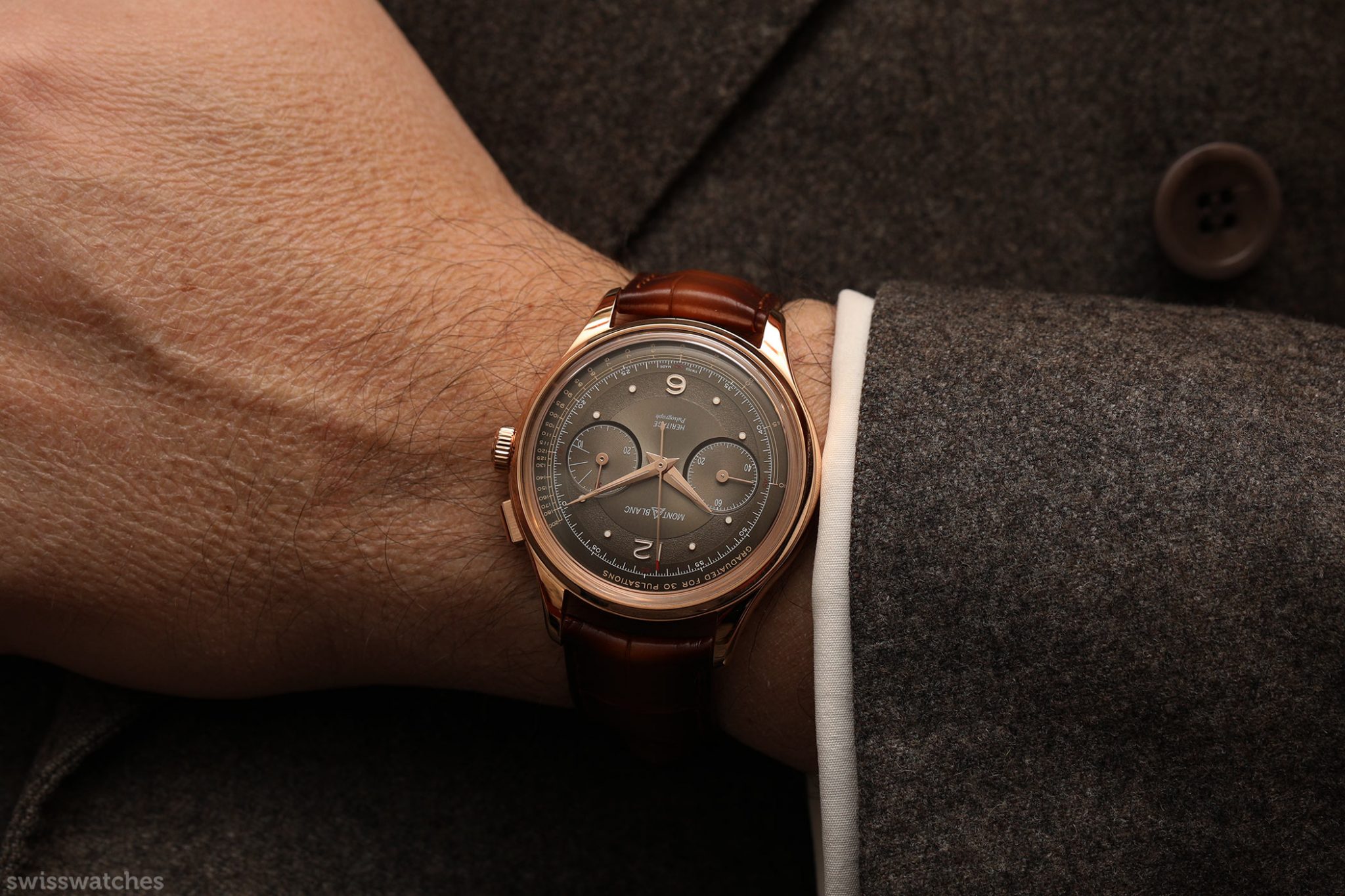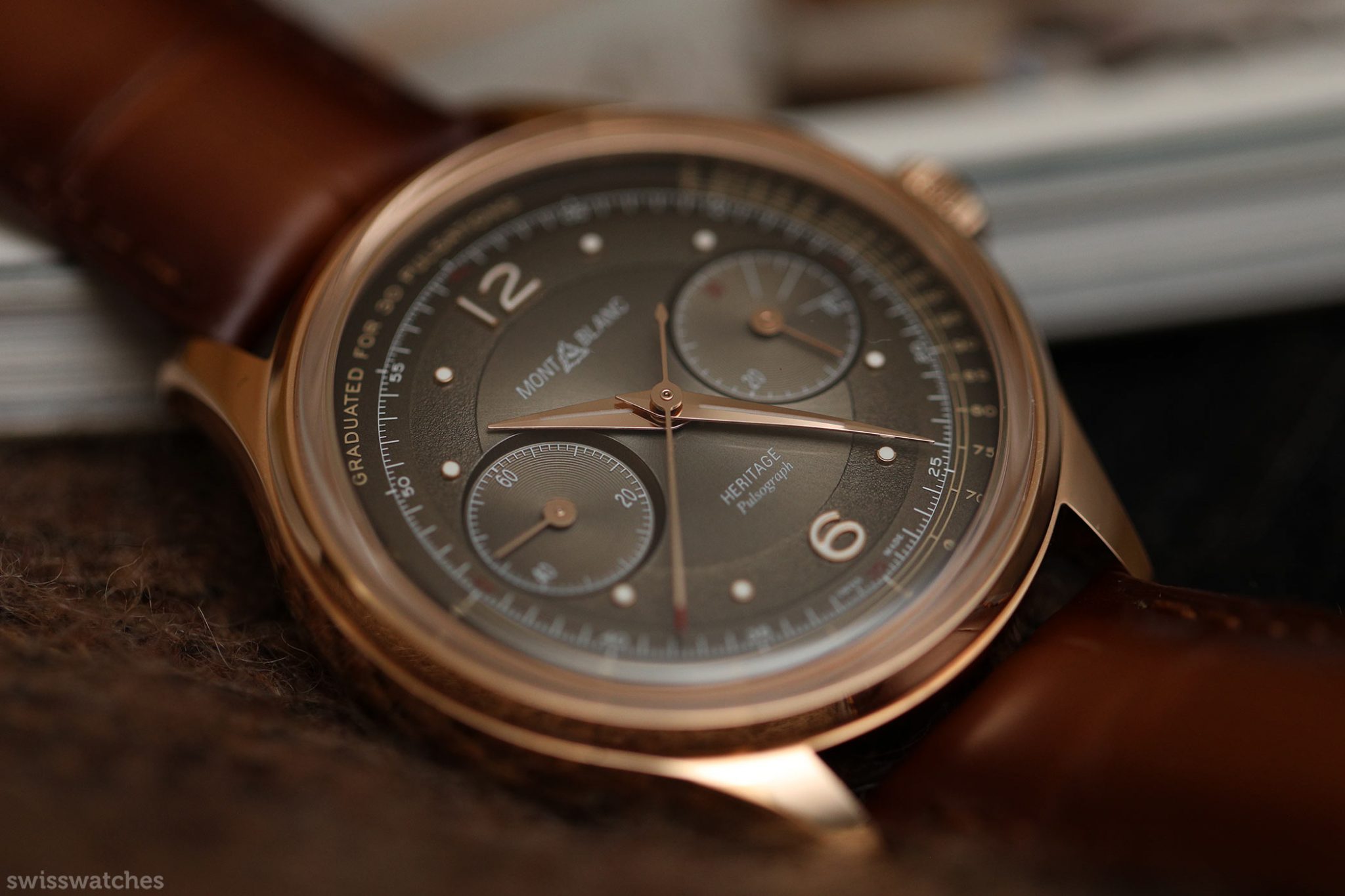 This was followed in 2014 by a model with a silver dial and contemporary design, limited to 90 pieces, as part of the Heritage Spirit collection. In 2018, the brand introduced a seriously nice watch with a green dial and green alligator strap, equipped with a tachymeter scale rather than a pulsograph. In 2019, a sensational model with a salmon-coloured dial followed, as well as a model with a chocolate-brown dial earlier this year, which Swisswatches reported on here. All models have so far been limited to 90 to 100 pieces per edition. This means that the quantities produced over the past ten years should also come to less than 1,000 watches overall. There is only one exception: the Hodinkee edition from 2019 was limited to 25 pieces.
---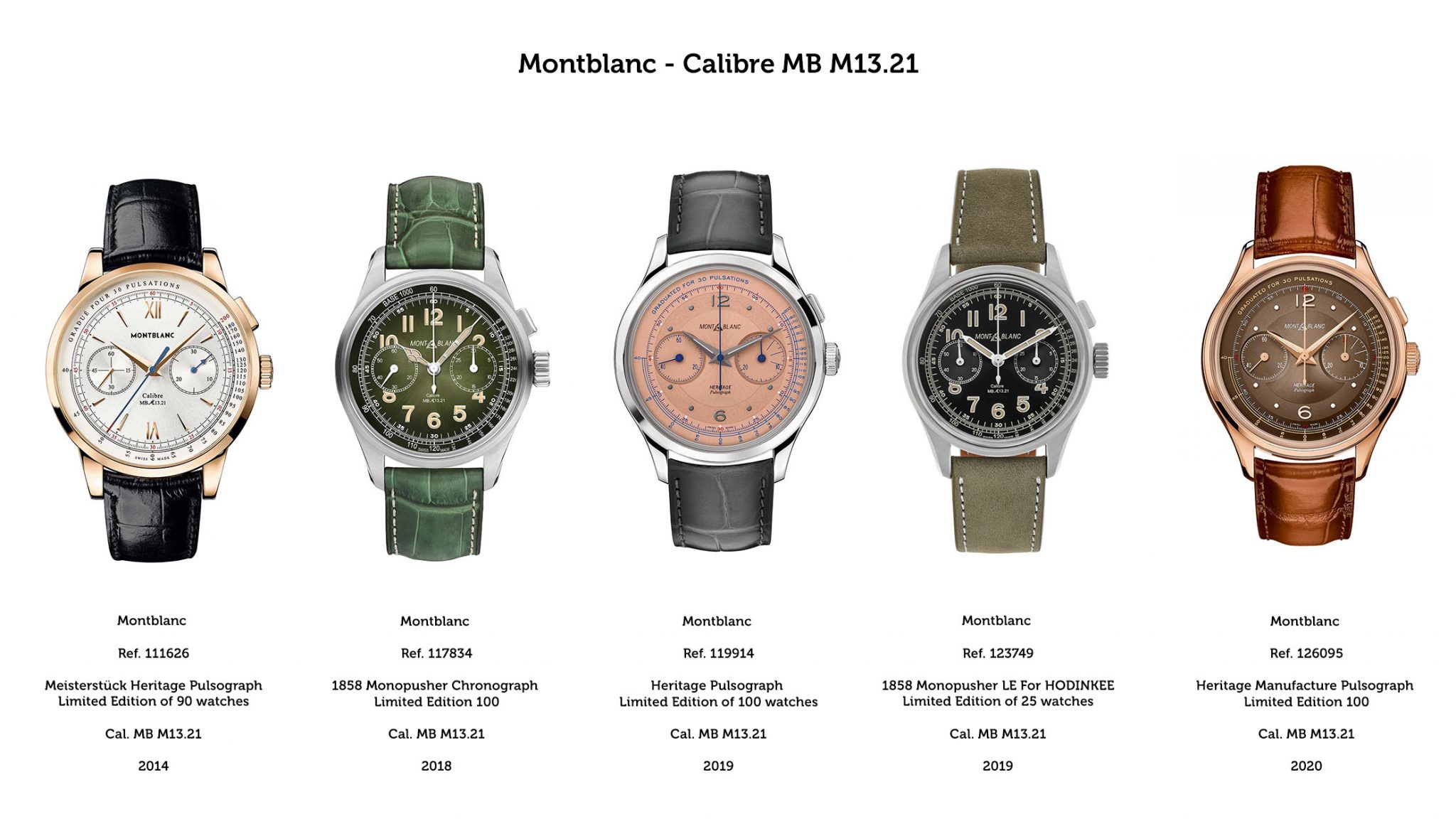 ---
Another highlight to mention is the so-called 1858 Split Second Chronograph Limited Edition 100, which was introduced last spring and is equipped with the rattrapante manufacture calibre MB-M 16.31. It can be equated directly to the Minerva rattrapante pocket watches, which were equipped with the original calibre 19-09CH in 1930. Interestingly, these watches were used to measure ski competitions at the 1936 Winter Olympics in Garmisch-Partenkirchen.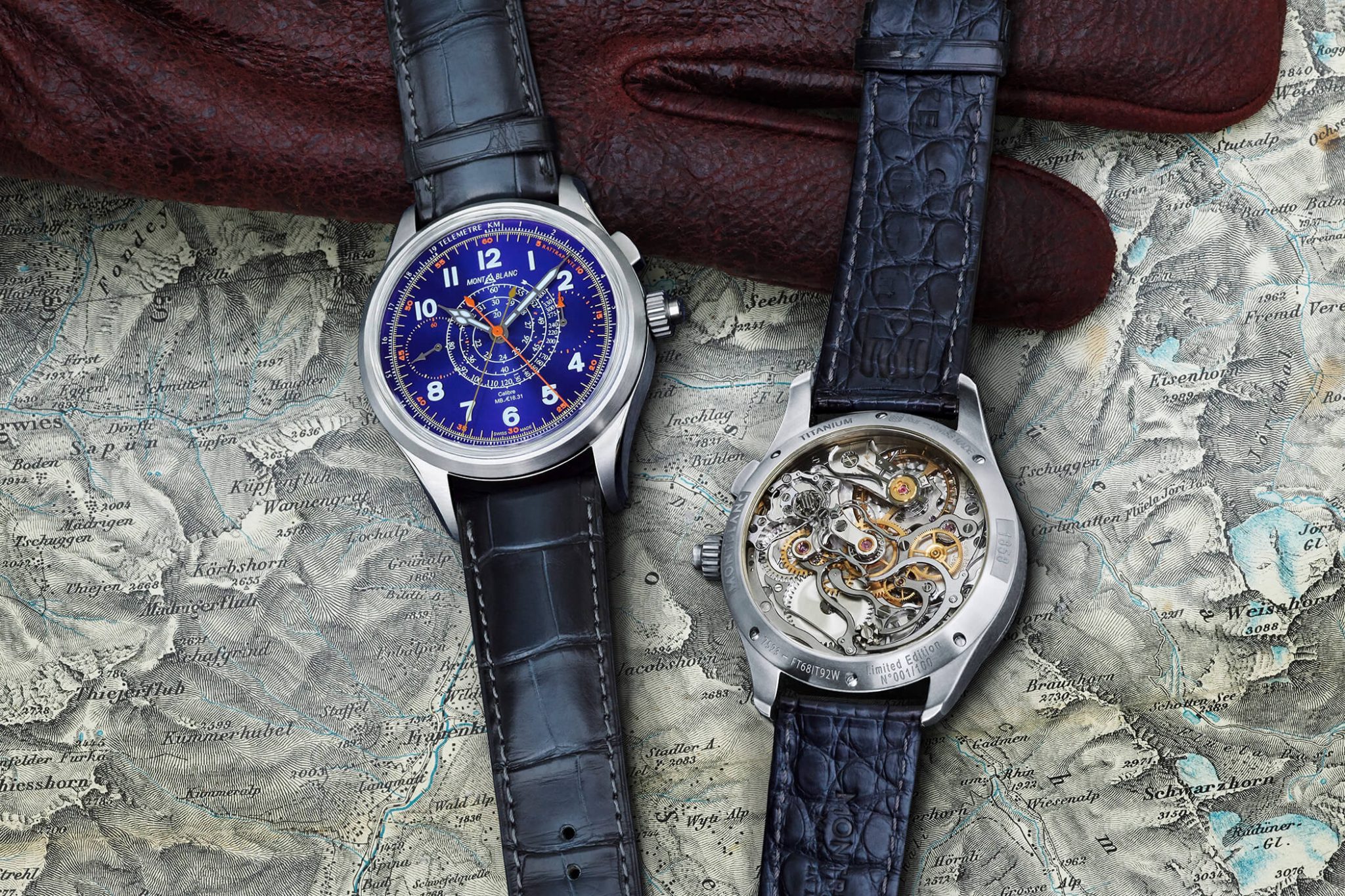 If, as a collector, this hasn't yet got your pulse racing, then just wait; Minerva offers more. In addition to the perpetual calendar from the mid-production level (with external movements and modules, introduced in 2014), Minerva also offers its own calibre with a patented perpetual calendar. Patented in 2018, the movement was then launched in 2019, following three years of development. Its technical features include a moonphase at 6 o'clock, as well as a particularly practical protection device that prevents one from accidentally adjusting the movement in the critical period between 8 p.m. and midnight, when the switching mechanism is working and preparing for the day change. Another special feature of these watches is that they can be adjusted in both directions with the help of the crown. In addition, they are also ideal for travelling, as it also features a world time indication stemming from the centre, plus a 24-hour display at 9 o'clock. With a mere 5.8 mm height, the Calibre 29.22 features 378 components.
Looking for even rarer models? This is something can be found at Montblanc, too, although you'll have to dig quite a bit deeper into your pocket. The beautiful blue Star Legacy Suspended Exo Tourbillon LE18 harks back to a model from 2010, although that version did not feature the eponymous tourbillon bridge. Only 18 pieces exist. The previous year there was a skeletonised rose-gold variation, of which there are only 8 pieces. In 2019, there were two variations in this collection (one offering 18 pieces in white gold with a diamond-set case, and the other being limited to 28 pieces in gold with an anthracite-coloured dial). A year earlier, two gold models were introduced, in the form of 58 and 28 pieces respectively. The current Star Legacy Tourbillon costs 109,000 euros.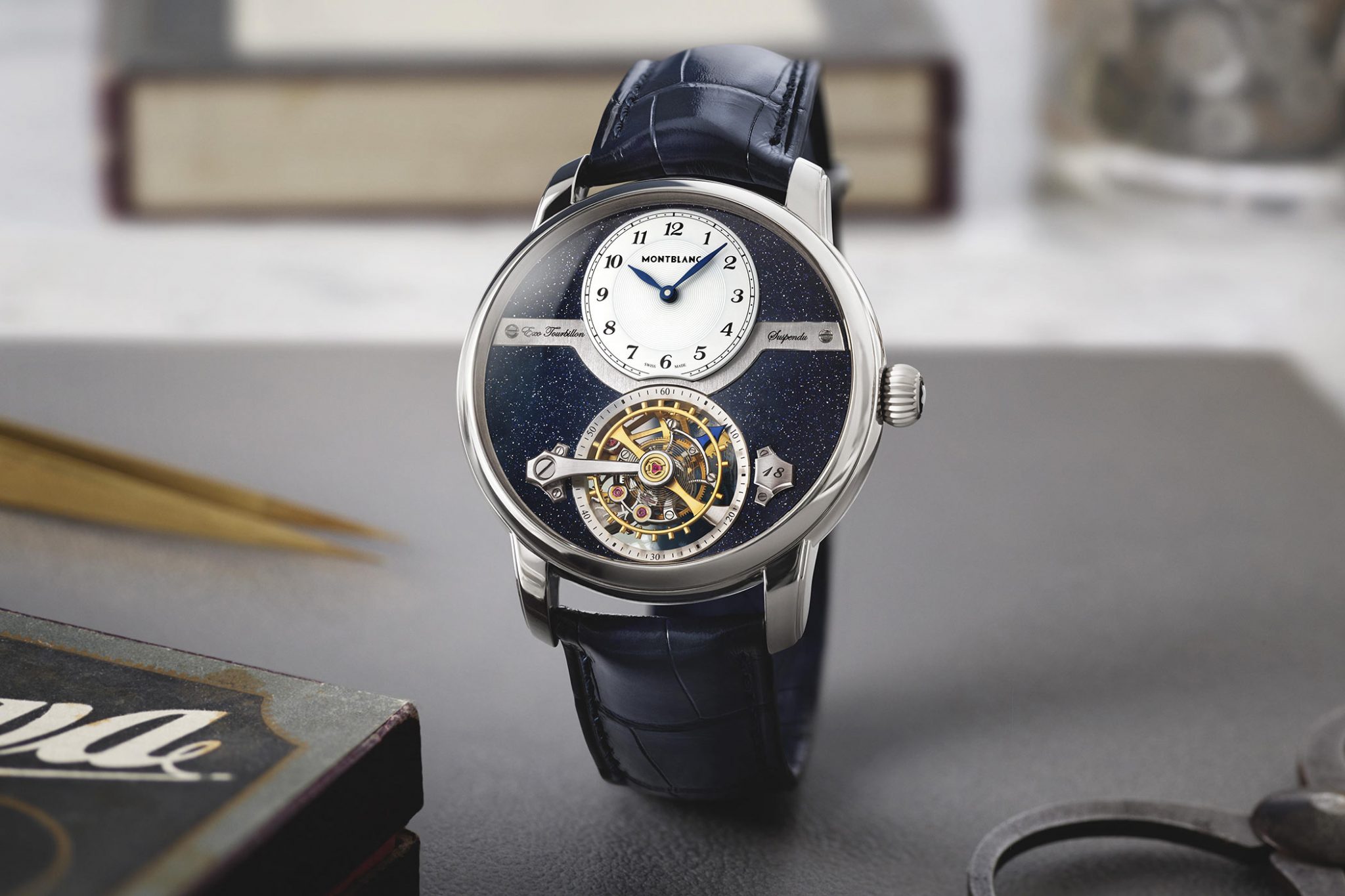 Minerva reaches the absolute pinnacle of its potential, however, with the so-called Metamorphosis, which was introduced as a concept watch in 2010. It was followed by the Metamorphosis II in 2015, in the form of 18 pieces. In 2019 another model appeared, this time with a grey dial, as a limited edition of eight pieces. This year, the extremely rare piece appeared in blue, with eight pieces available at the price of 250,000 euros each.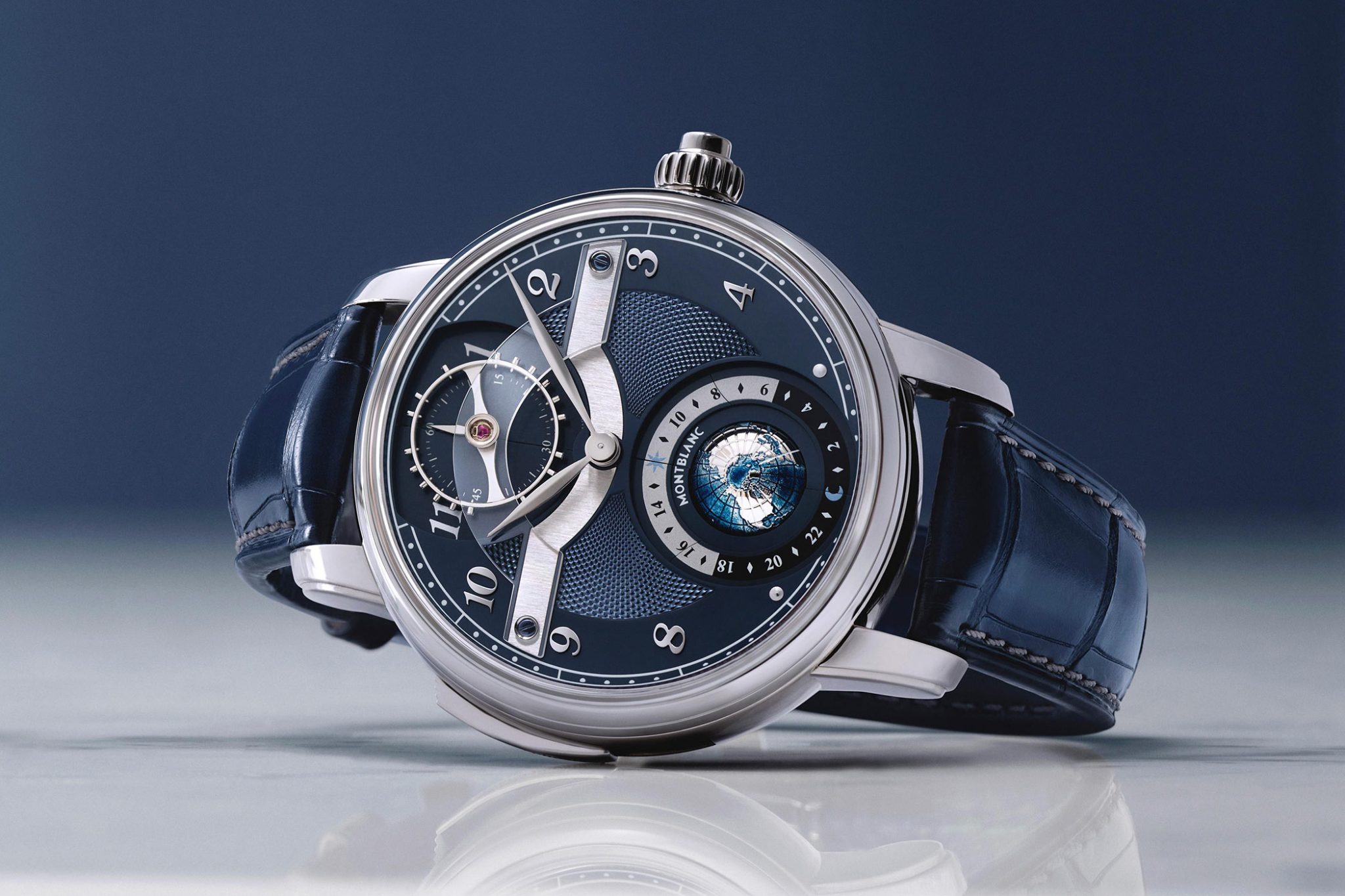 Montblanc first entered unchartered territory with this watch over a decade ago. If you operate a mechanical slider on the side, the movable dial springs into action. It is constructed similarly to the focal shutter of a mechanical camera, and can optionally cover the one-minute Exo-Tourbillon, as well as the rotating moon placed on an aventurine background. In addition to the moonphase complication, which is accurate to 122 years, a world time indication can be seen when the dial is closed via a rotating domed northern hemisphere, complete with a day and night indication.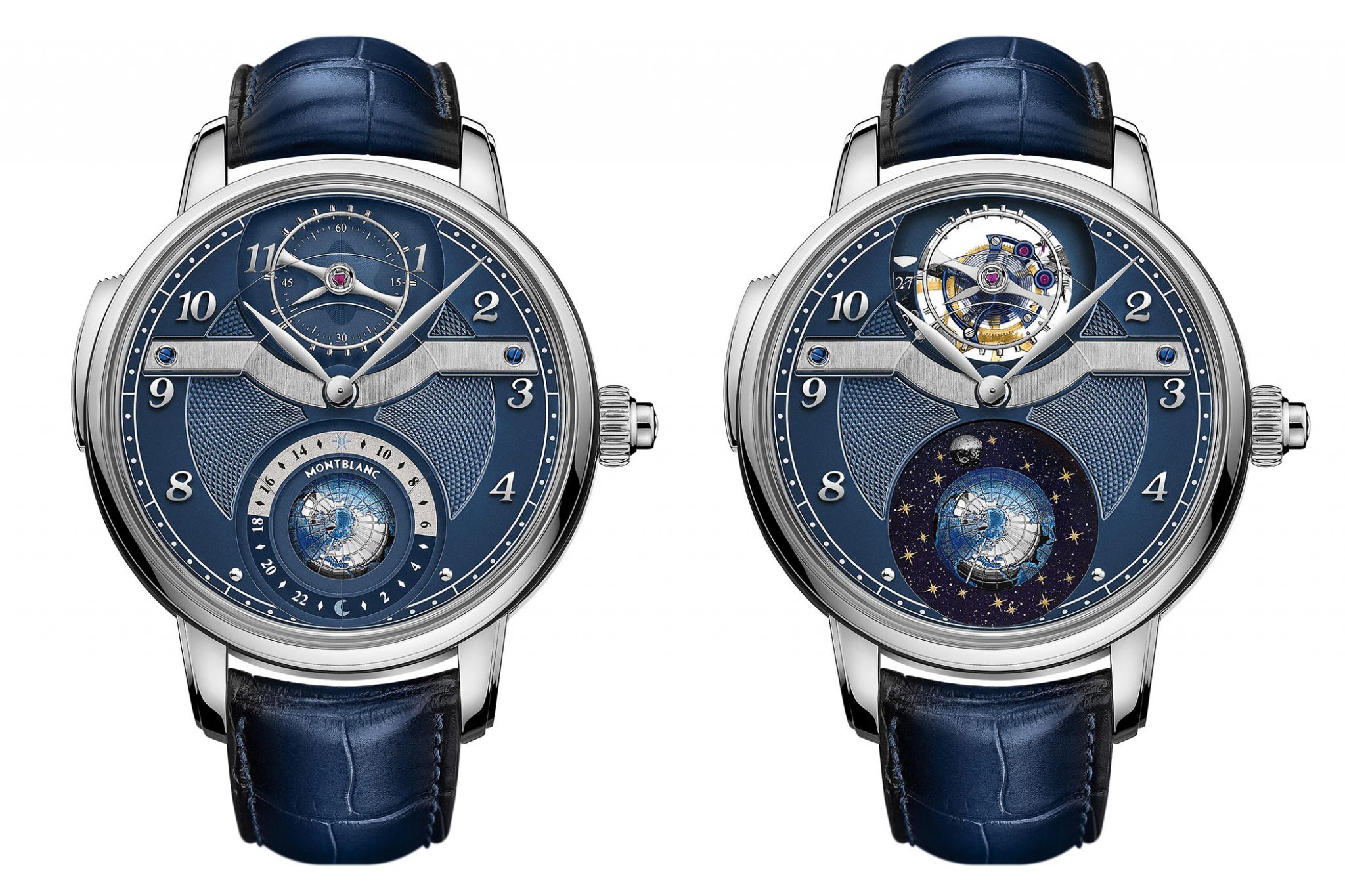 Equally unique is the edition of the Montblanc Heritage Small Second Limited Edition 38, which Davide Cerrato, former managing director of the watch division, introduced exclusively on Swisswatches in 2020. The watches are powered not by new movements, but rather historical ones from the company's archives. These movements dated back to 2003, needed to be revamped, but were still fully functional. With the salmon-coloured dial, the 38 models in elegant 40 mm cases are also likely to be among the most beautiful and rarest steel Montblanc models that will ever grace a collectors' wrist.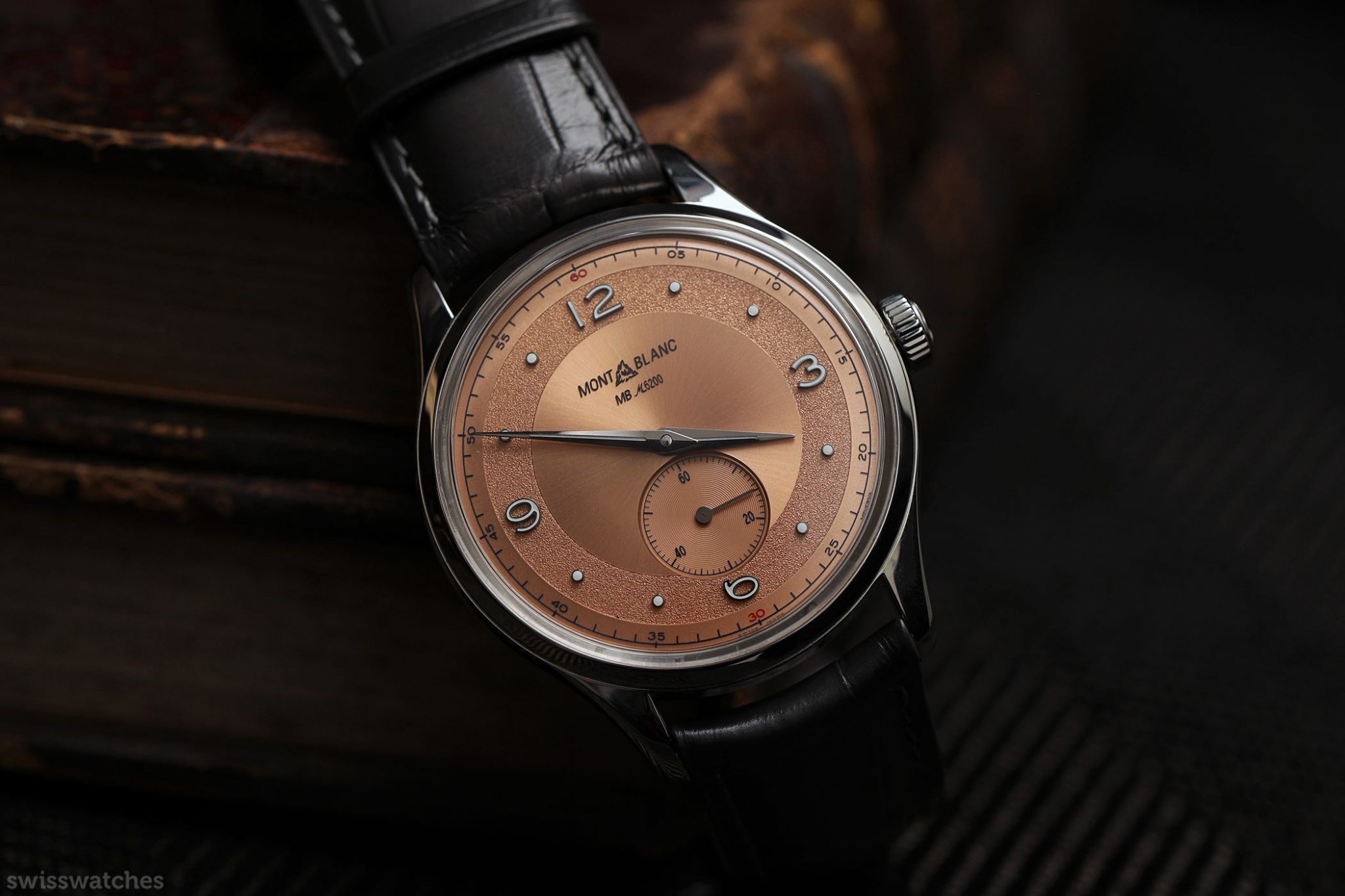 On a side note: CEO Nicolas Baretzki sees no contradiction in such enormous price ranges: "Only genuine luxury brands can offer something like this; and we are a large, widely spread company." However, even some connoisseurs will reply, "That's all well and good, but the prices are a real statement to say the least. Isn't there something on offer that's halfway within reason?
Minerva and the golden ratio
The answer to the question above is yes; Montblanc is currently working on this, full speed ahead. The first result of this effort was actually presented this spring in the form of the Montblanc Heritage Pythagore Small Second Limited Edition 148. It is available in the form of two models, limited to 148 pieces each, in rose- and white-gold cases. The watch features a new and historically inspired movement – because Minerva didn't ever only make chronographs. Andrey Frey, the then-owner and watch technician of the manufacture, designed a remarkable modern movement in the 1940s, the Calibre 48, which was used in the Pythagore.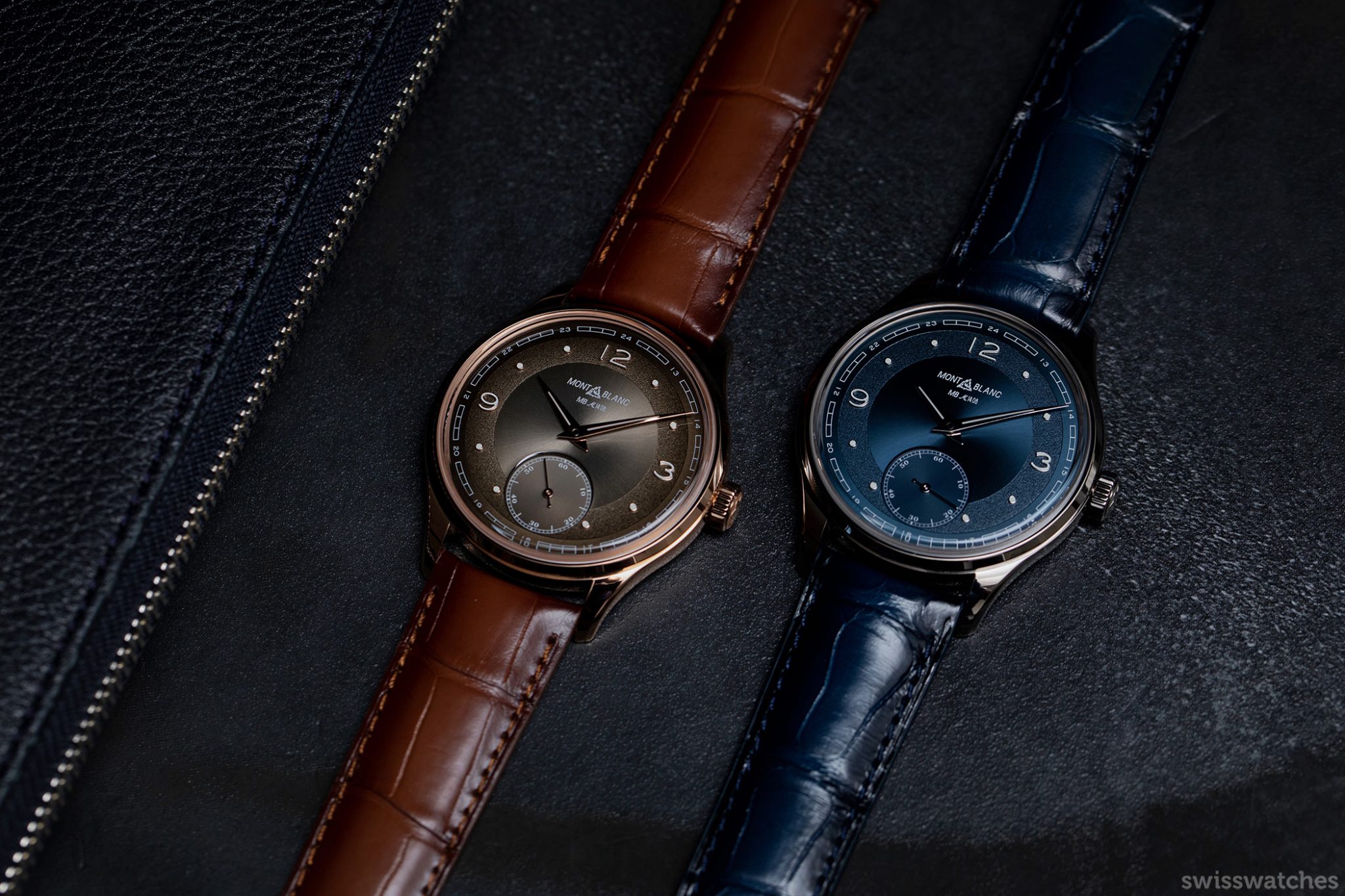 The idea behind it was to position the bridges according to the mathematical proportions of the so-called golden ratio. The unique calibre was admired for its straight lines and geometric angles. Since it was considered the epitome of modern design at the time, many generations of Minerva watches were equipped with it. In developing the MB M14.08 manufacture calibre, Montblanc's designers drew inspiration from the shape of the original movement, meticulously adhering to the principle of the golden ratio. The Heritage Pythagore Small Second LE 148 is priced below 20,000 euros, at exactly 18,500 euros.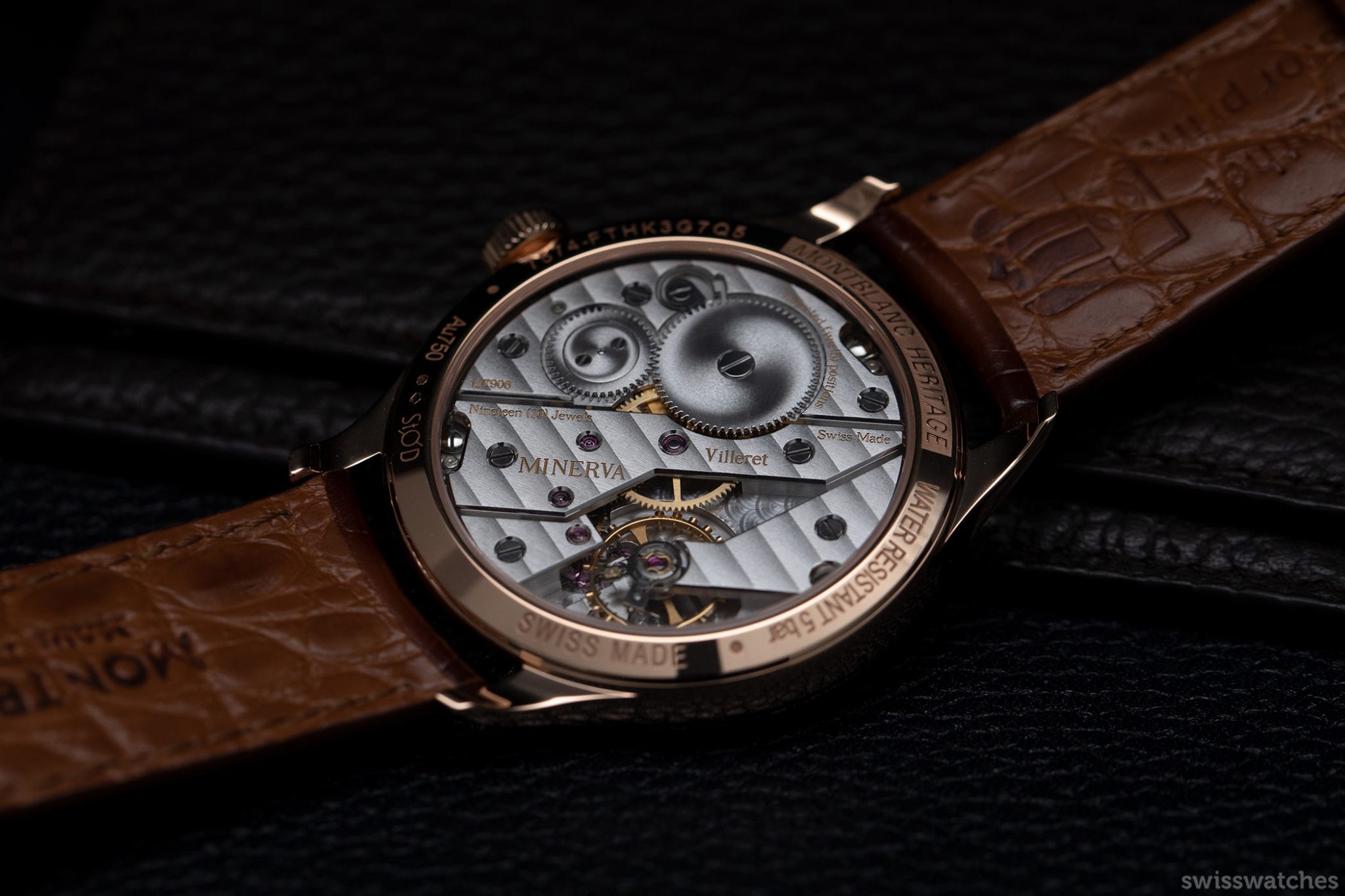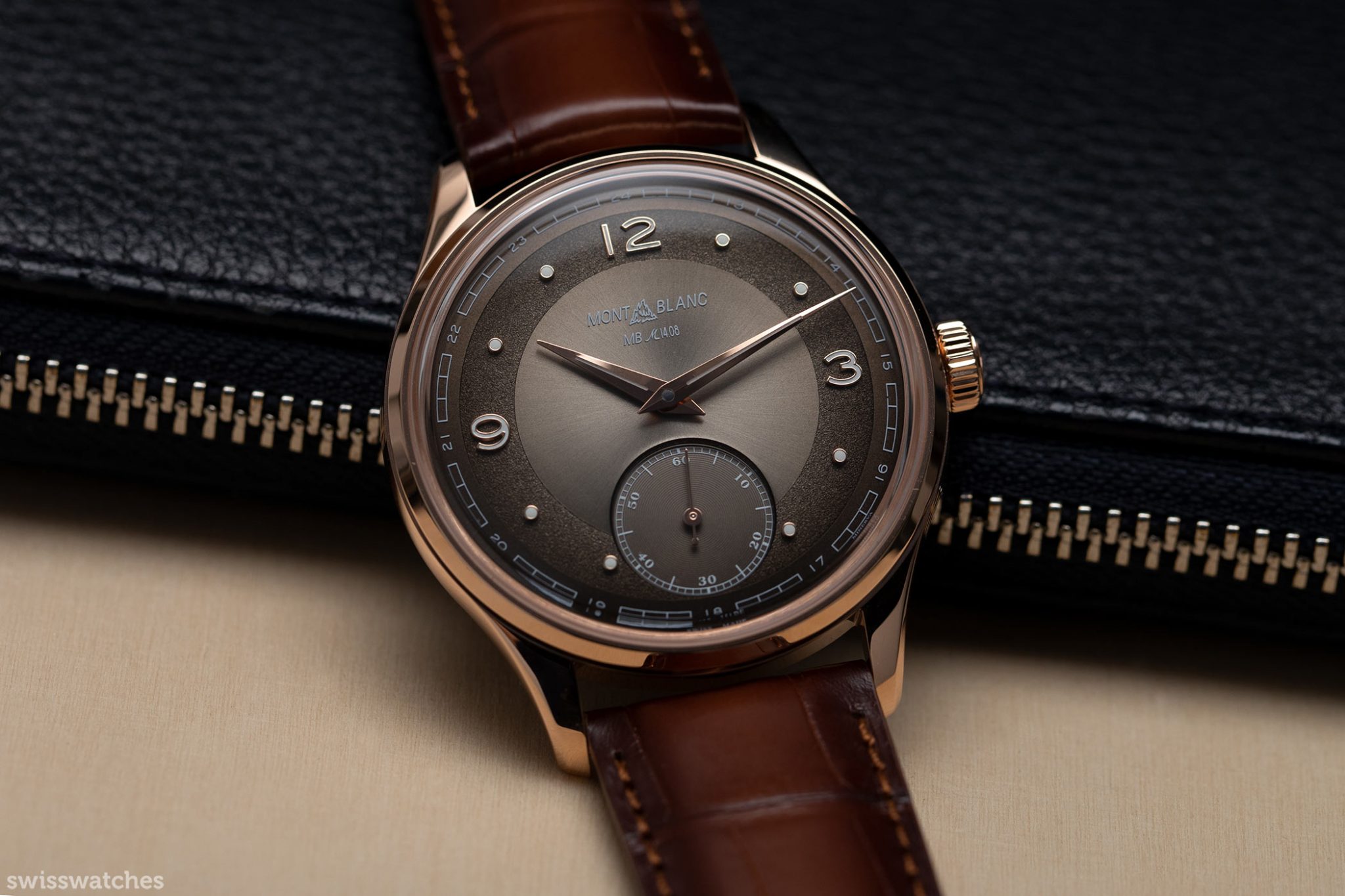 Must-see pieces: The original vintage models
If this is still too much for you, or if you simply want to get to know the range of models from Minerva, you should definitely explore the vintage options available. This way, of course, you can get the original movements at a fraction of the price – at least for now. Furthermore, these early chronographs are very much still wearable today, thanks to their use as tool watches. Personally, I bought two military pocket watches, one of which features the legendary chronograph movement Calibre 19/9CH. Swisswatches Magazine photographed them especially for this article. Both the dials, as well as the movements, are something that I consider to be exemplary in terms of what will one day characterise modern sports watches.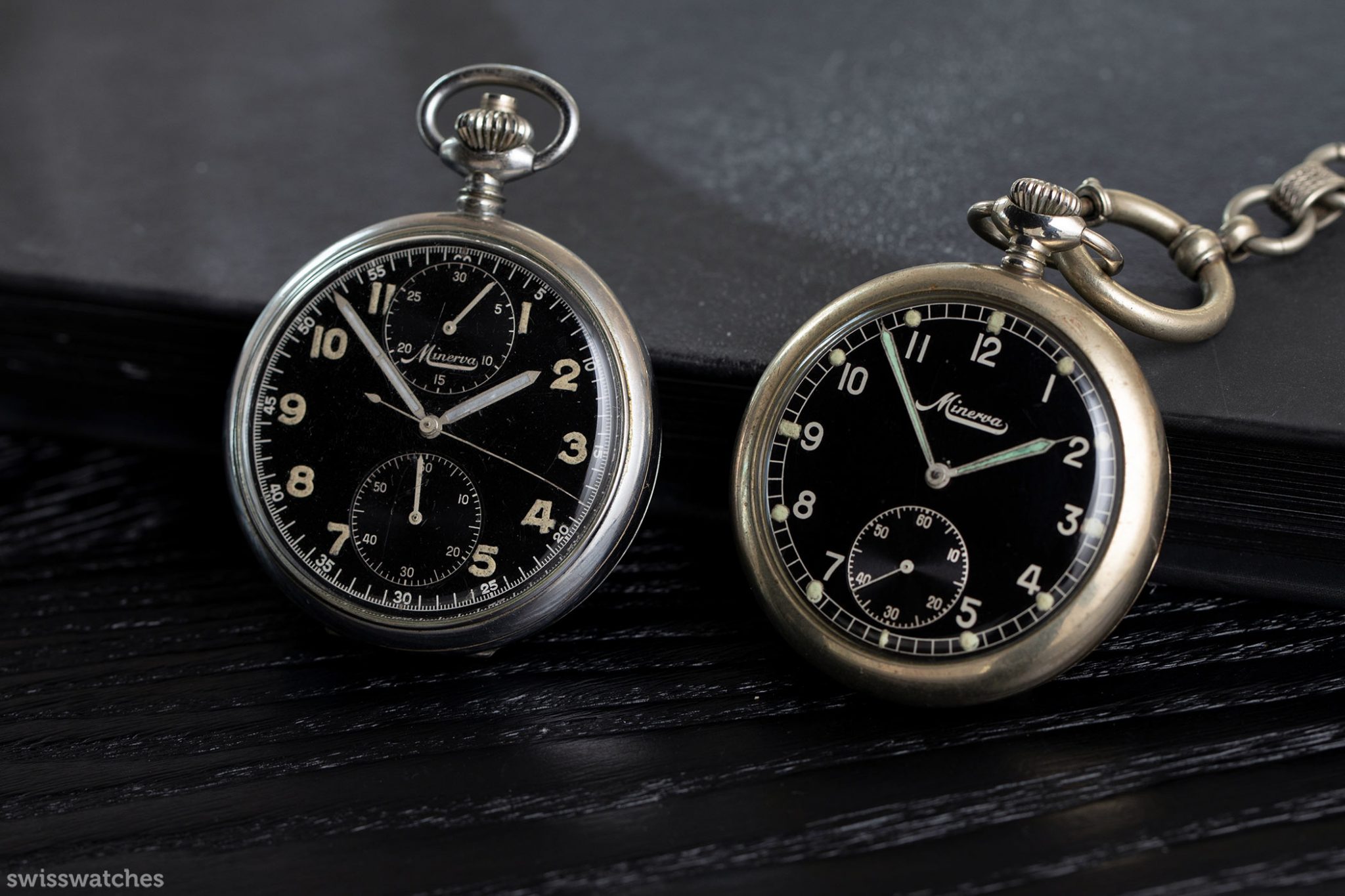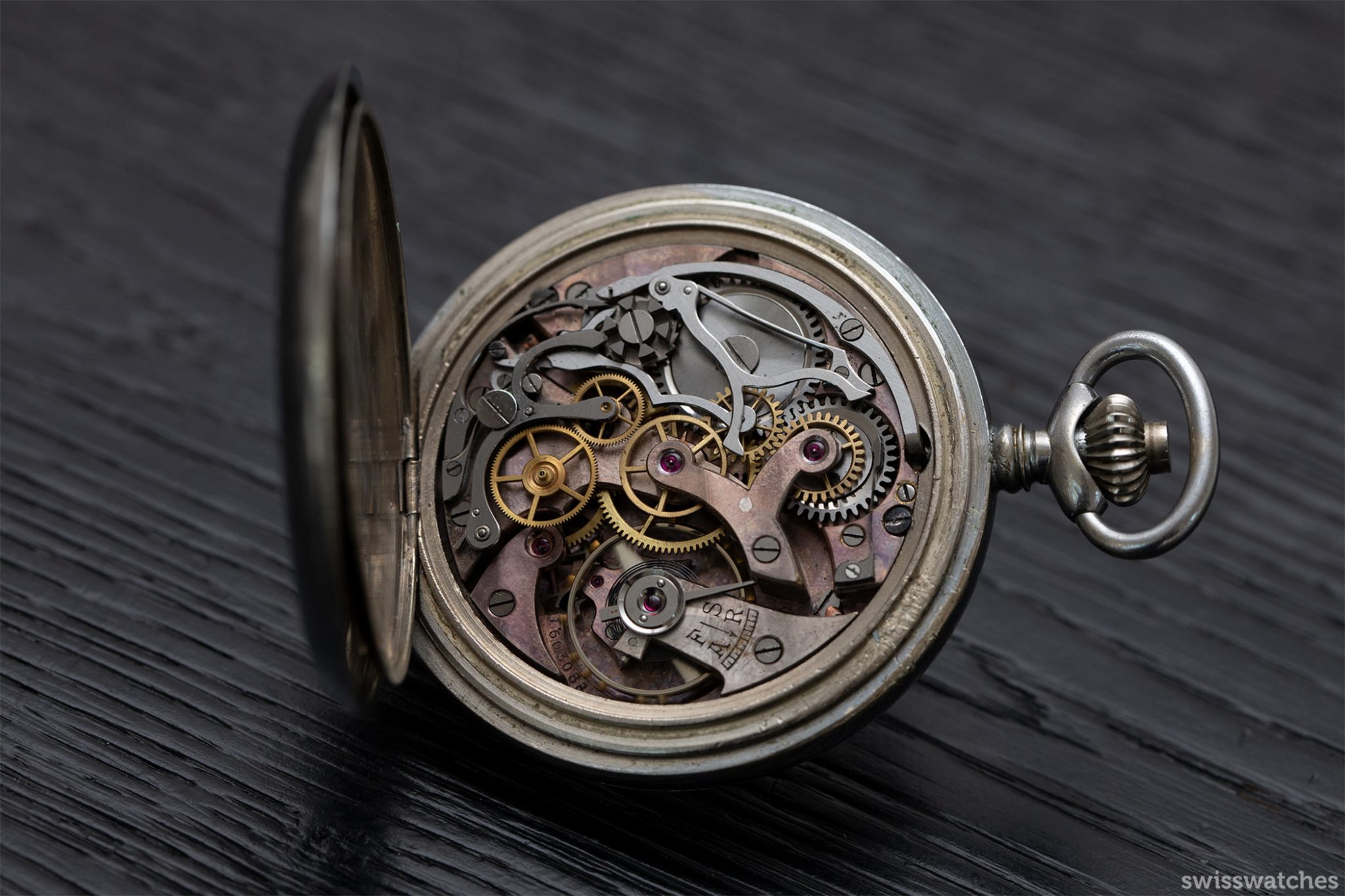 ---
Conclusion: Extremely rare, credible and extremely detail-obsessed – also in terms of design.
So what is it that I particularly like about all Minerva watches? Of course, each model has a movement that is as finely decorated as it is insanely high quality. But also, each and every watch simply appears to be very harmonious. Furthermore, the interplay with the Montblanc brand does not create the impression of a foreign body within their collections. Rather, I am particularly impressed by the interplay of the watches over the years. A lot of attention is paid to the details, so that these models are still recognizable as part of a watch family, even after many years. For collectors who want to start to make their own Minerva chronograph collection, in particular, this aspect is important.
Watches to show and tell
What's really great about Minerva is the design. You really want to show them to friends. By this I don't mean that you want to show them off. Rather, watches that don't get worn, or that you don't like to talk about, end up pleasing nobody. Minerva is aesthetically diverse; sometimes classically sporty, and sometimes ultra-elegant. The harmonious dials are unparalleled. To me, this demonstrates that there are people at work here who command absolute mastery in what they do; both stylistically and in terms of craftsmanship.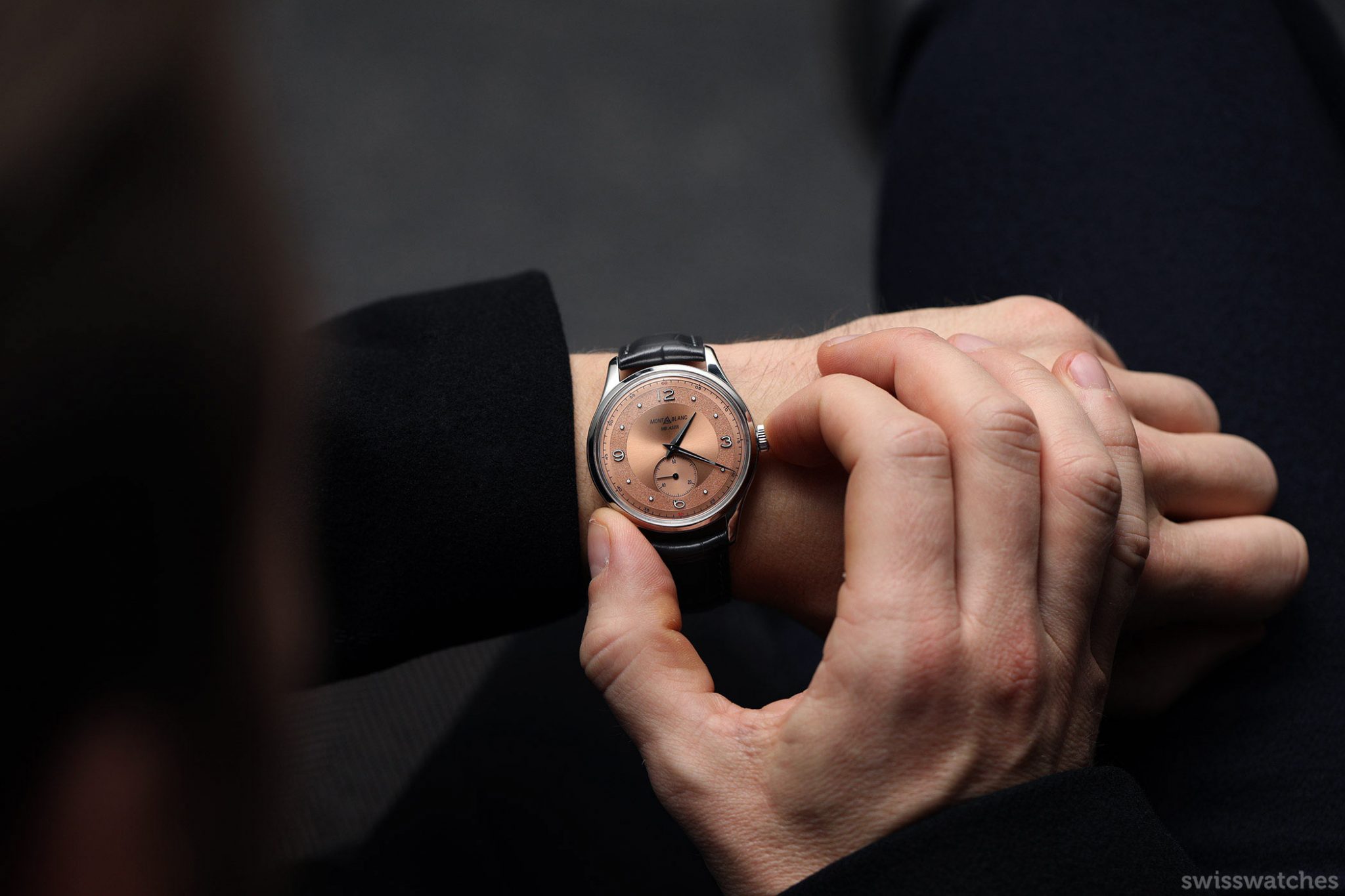 The exclusive circle of Montblanc watch wearers
Montblanc thus joins the ranks of other major luxury brands for which watches have always played an important role; albeit perhaps not the only one. If you can live with this, and with the fact that you belong to a small and exclusive circle worldwide by owning a Minerva, then you are in good hands with Montblanc. The time for their increase in value will certainly come. It's only a question of time when it comes to such quantities alongside such a high level of quality. Yet nobody wants to give these watches away once they have been put on their wrist, but rather, if anything, bequeath. This is also about the time period that one should have in mind when considering the increase in value in terms of future collector's items. This is how a collector stands the test of time; in remembrance of his incredible foresight.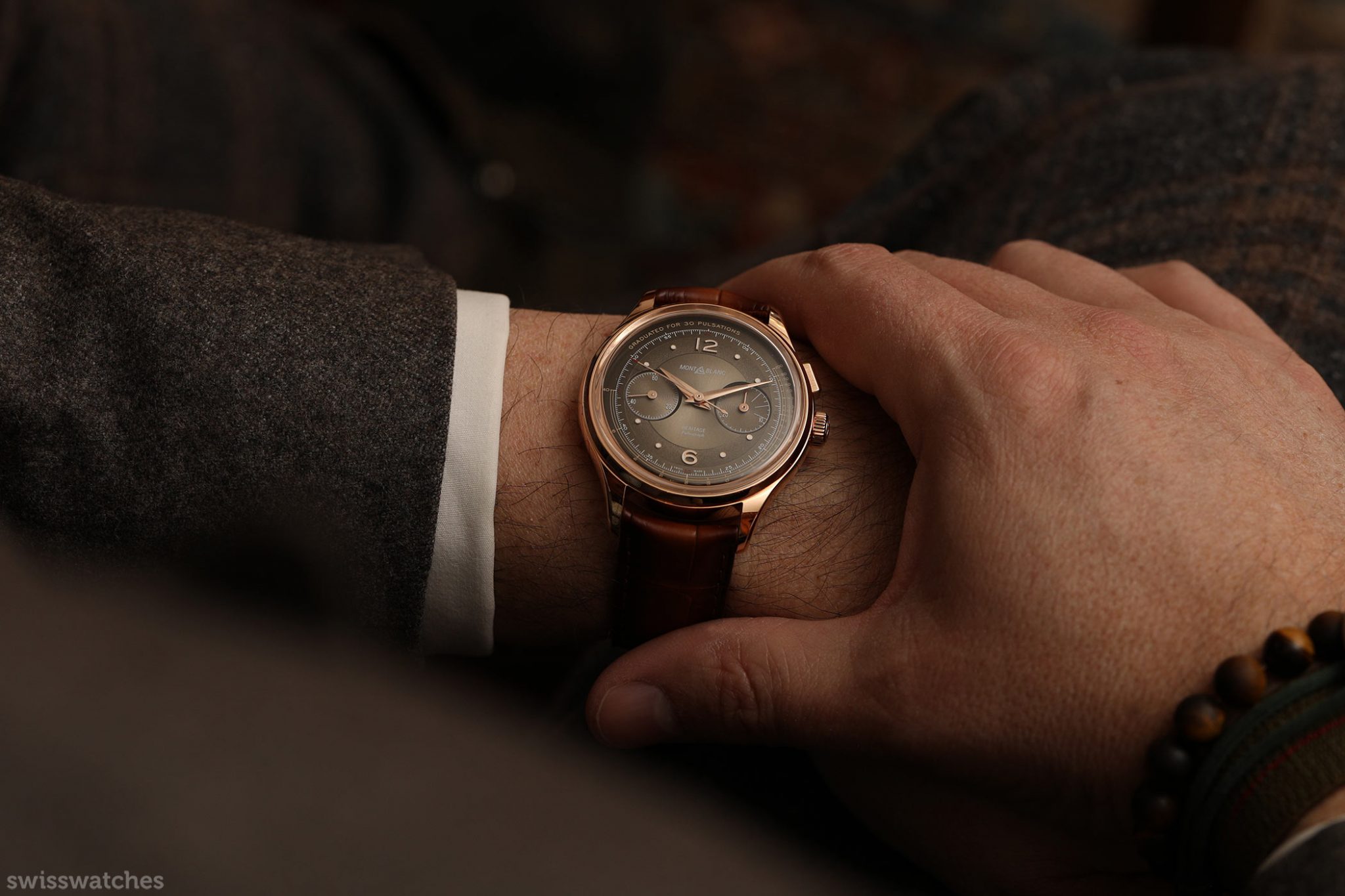 Is there a catch?
In the end, a collector's brand is always about staying power. One thing must therefore be clear to the buyers of such watches. Montblanc, as a commercial enterprise, is part of the very prestigious Richemont Group. However, it is not a family business like Audemars Piguet and Patek Philippe, or a foundation like Rolex. As long as it successfully sells entry-level watches, luxury writing instruments and luggage, the precious Minerva brand will thrive.
Also, good brands are only as good as those who lead them. The new leader, Laurent Lecamp, faces huge responsibility as Director of the Watch Division under the experienced watch professional and CEO Nicolas Baretzki. However, he brings with him good prerequisites; he already founded his own watch company, CYRUS, and was not only on the board of Carl F. Bucherer, but is also considered internationally experienced due to his role as the former CEO of Carl F. Bucherer Japan. His boss, Nicolas Baretzki, explained Laurent Lecamp's credo to me like this:
"He's all about distinctiveness in times of standardisation.
How can you stand out from the rest of watchmaking?"

This is definitely the right question to ask when it comes to the future of Montblanc and Minerva watches, as they work to remain an exciting brand for the collectors of tomorrow.
---