The first Rolex boutique in Germany opened in 2009 at Number 184 on Kurfürstendamm in Berlin, together with its long-standing partner jeweller Wempe. After several months of renovation, the boutique is making its comeback, shining in new splendour.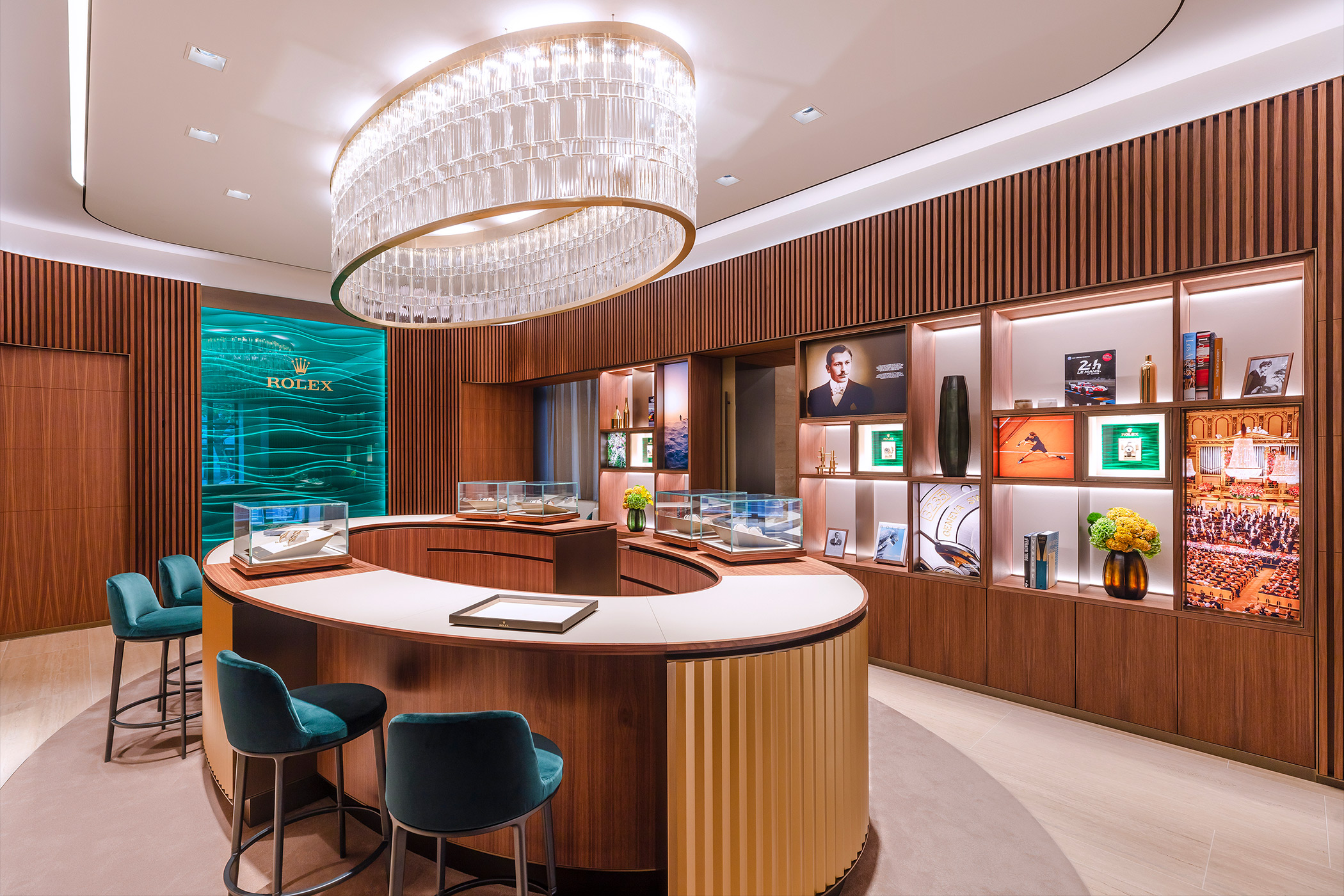 Wempe was the first jeweller to sell Rolex watches in Germany in the 1950s, after Hellmut Wempe brought eleven of the brand's watches back to Hamburg from a trip to Switzerland in 1953. At business school, Hellmut Wempe met Dieter Kübel-Wilsdorf, a nephew of Rolex founder Hans Wilsdorf, which led to a close, personal relationship with the Rolex horology house.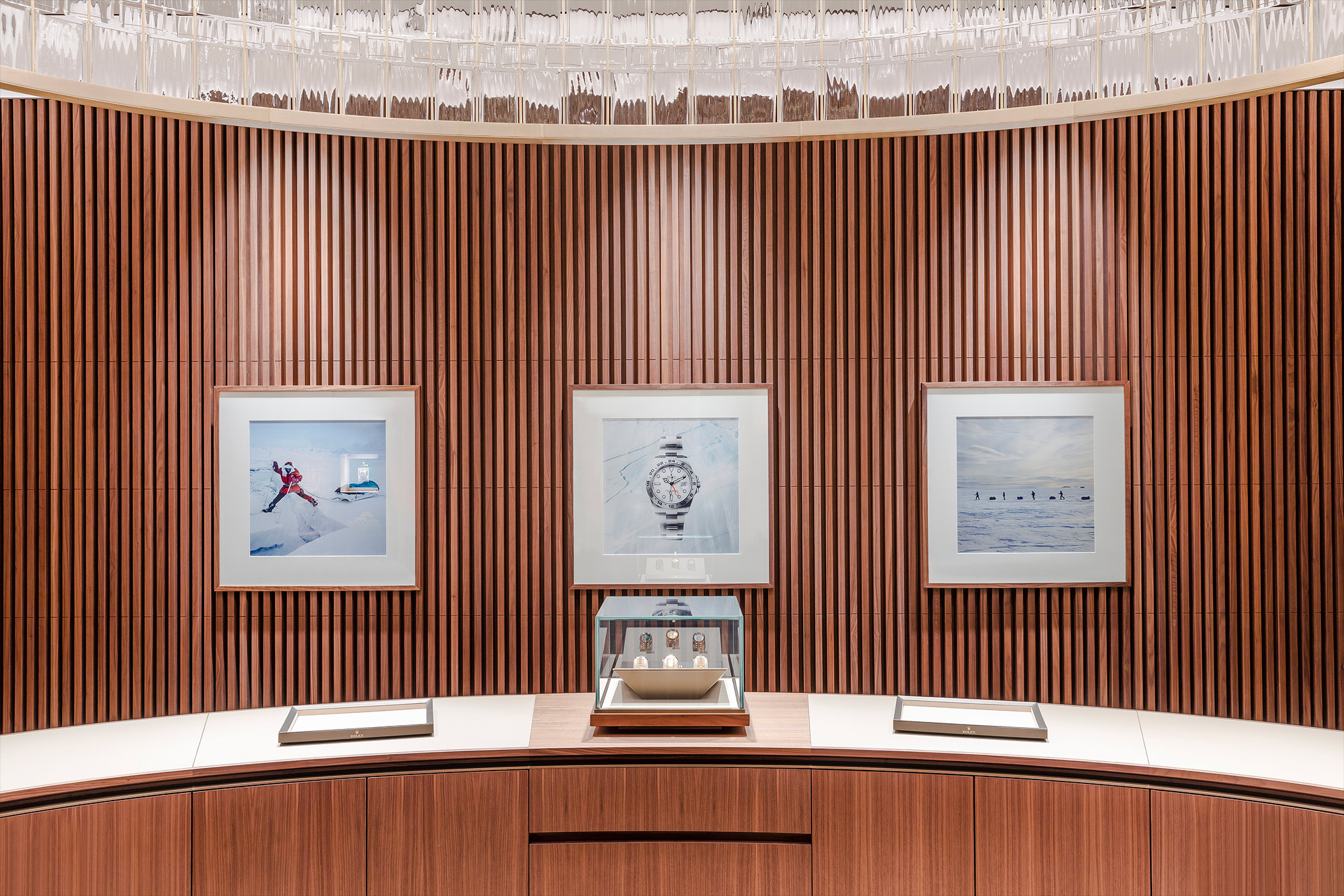 The Kurfürstendamm in Berlin is one of the most noble shopping miles in Germany. The boutiques of fashion houses such as Dior, Chanel and Yves Saint Laurent are located in the immediate vicinity. On 160 square metres in the Beletage boutique in the historic building, customers can immerse themselves in the brand world of Rolex. A bright, inviting entrance area attracts not only regular customers but also interested walk-in customers.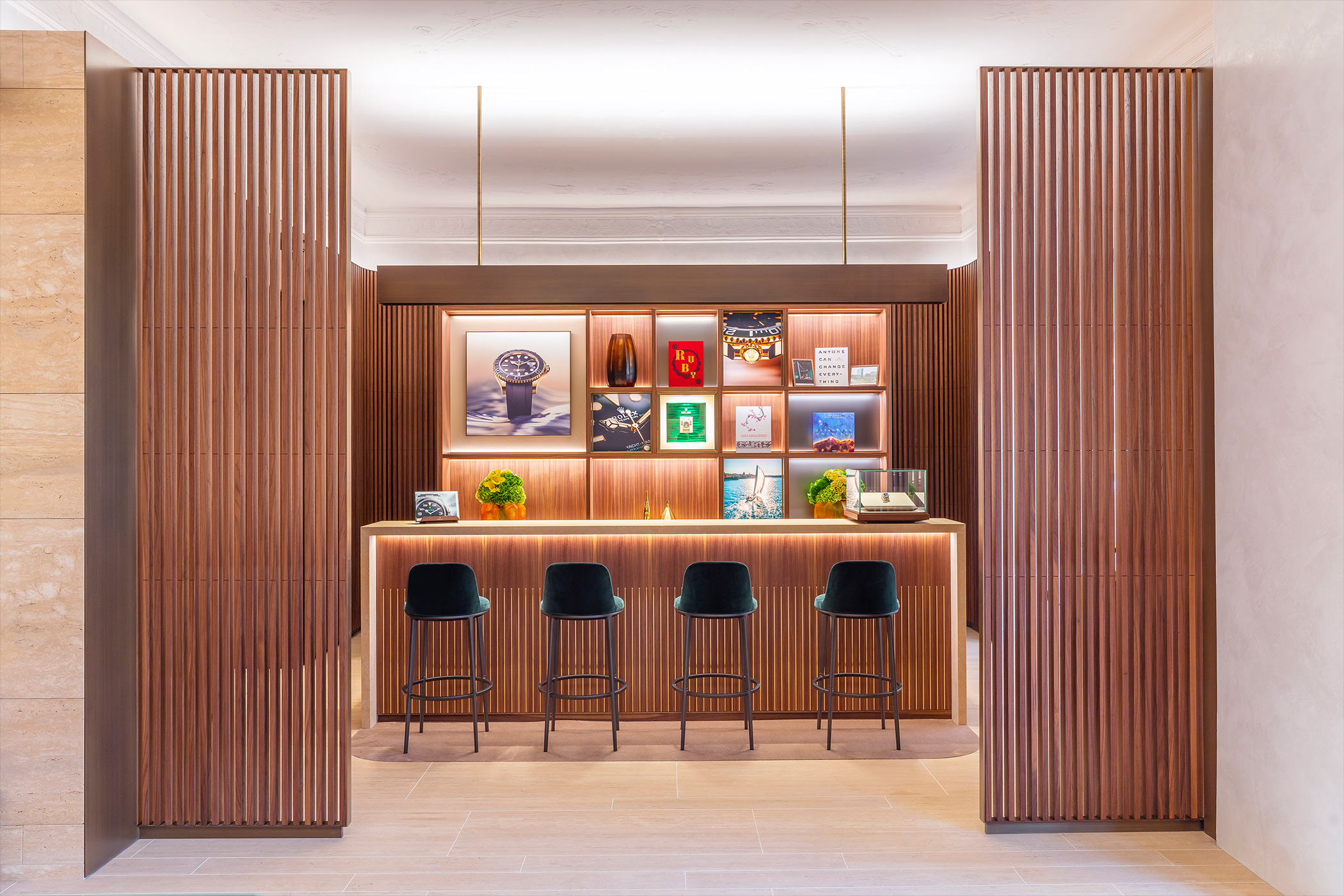 At the back of the boutique, the focus is on a large oval sales table made of walnut, which was designed exclusively for the shop, as were almost all the interior elements. Walnut wood with gold panelling, as well as burnished brass and light travertine stone from Italy create an elegant and cosy ambience. For the first time in a Rolex boutique, a lounge with a bar can be found on Berlin's Kurfürstendamm. A VIP area is available for discreet customer talks and the presentation of selected models.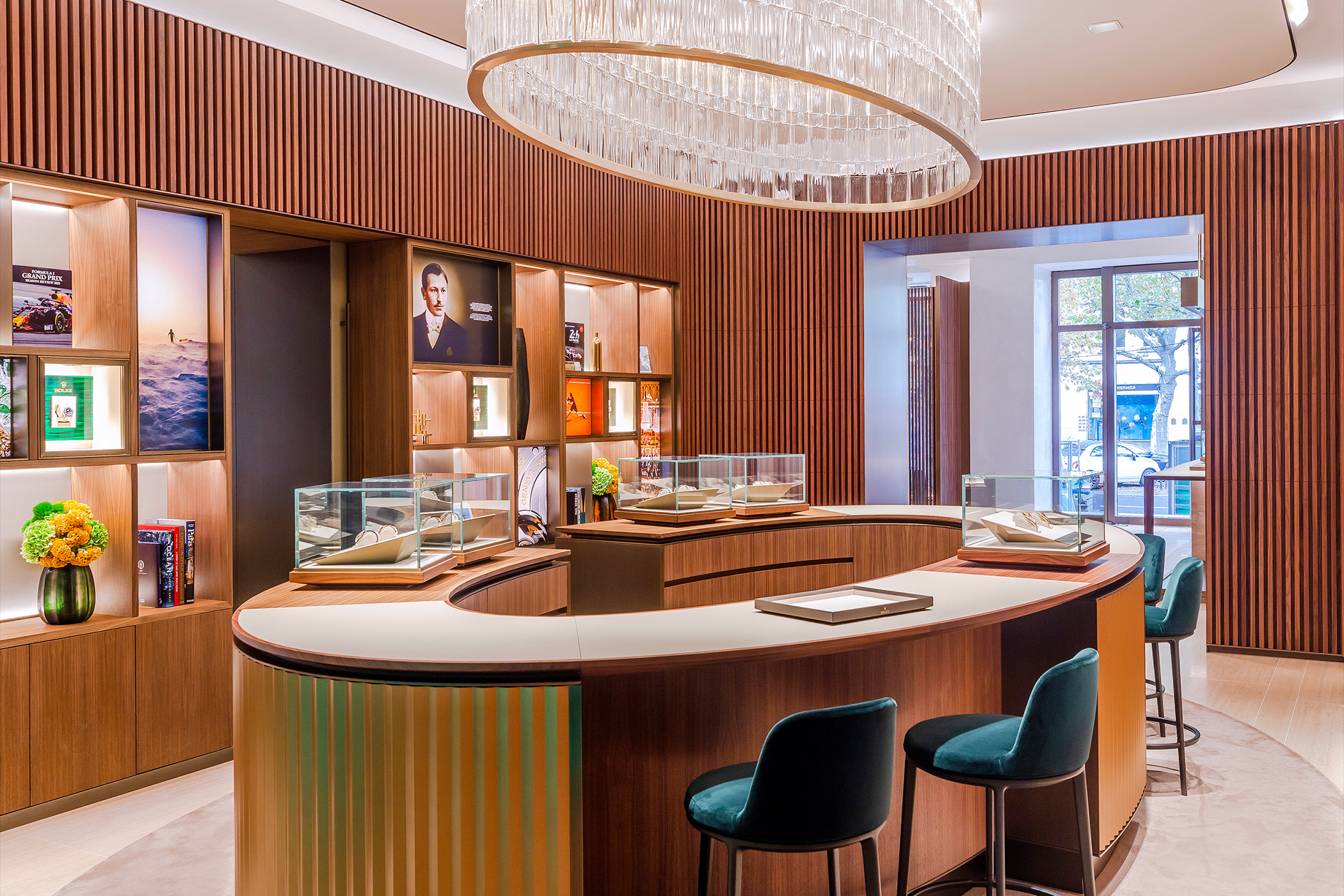 The customer also gets a glimpse of the newly designed service area, where exclusively Rolex-trained Wempe employees are dedicated to the revision of Rolex wristwatches. All common service work can be carried out here. For more complex revisions, the watches are sent to the German headquarters in Cologne.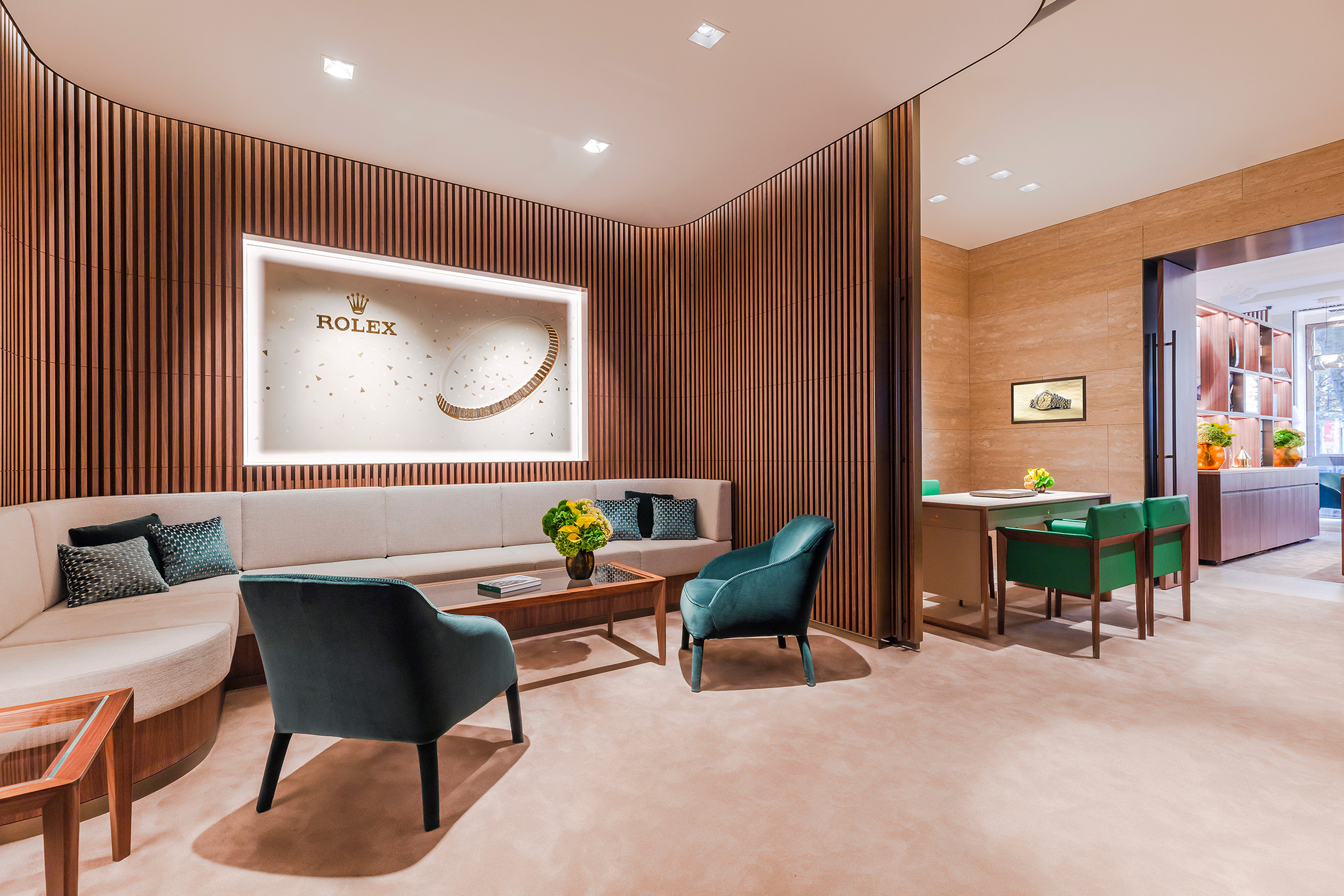 ---