Ben Küffer, CEO and co-founder of the Norqain brand, is the wunderkind of Swiss watch start-ups. No other young watch brand has been able to establish itself so successfully so quickly. Only founded in 2018, Küffer was already able to secure an exclusive partnership with the renowned movement manufacturer Kenissi in 2020. A short time later, retailers Bucherer and Wempe added Norqain's collections to their portfolios. Five years later, no less than 60 employees work for the company, which has developed from a start-up into a serious independent watch brand. Exactly how Küffer came up with the idea for Norqain, how he managed to convince the big retailers, and why Jean-Claude Biver sent him an unexpected message on Easter Friday, are all things that the charismatic young CEO revealed to us over lunch in Nidau, Norqain's headquarters, wearing the all new Wild One Skeleton on his wrist.
1. What does a mechanical watch mean to you? Which watch are you wearing today and which watch do you wear the most?
---
I first came into contact with mechanical watches at an early age through my father, who was co-owner of the Roventa-Henex production facility in Tavannes. I also did my first summer job there. What fascinates me about a watch is that it is a timeless product, one that will last for generations and go on to be in the possession of my daughter or son. It's not like a car, where at some point it's just done. In addition, there is the fascination with the fact that you basically don't need the watch at all. I think it's great to be so enthusiastic about a product that, apart from the emotions and pleasure and the joy it evokes, is not a necessity anymore. The relationship to the watch is pure, perhaps also because it is physically on you. Once you get used to it, it's difficult to take off again.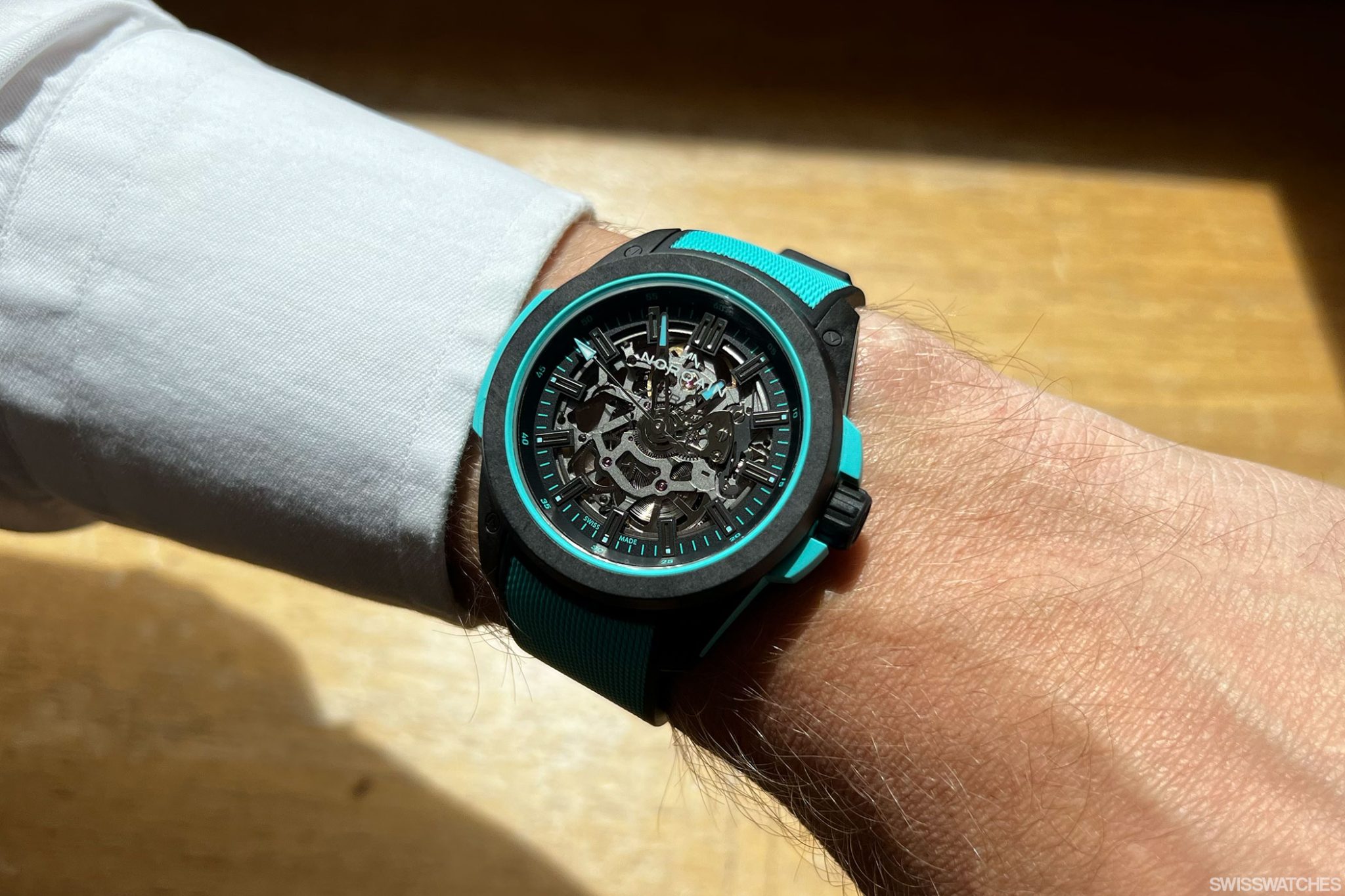 Today I am wearing our new Wild One Skeleton, which we have just launched. The idea behind this watch was to have a watch for summer in the Wild One collection. The khaki green model is the one I wear the most and it is also the bestseller in the Wild One collection.
2. How did you come up with the idea of founding Norqain?
---
The idea came to me immediately after the Schneider family sold Breitling, when I was still working there. I found it amazing to note how much watch culture we have here in Switzerland, and all the young people who were around me weren't really interested in watches. That has changed incredibly in the meantime – also due to Instagram – in the last four or five years. But if you asked someone about watches back then, they could probably tell you about Rolex or Omega, but not much more. Today, people even know the independent brands. I've always believed that Switzerland should be proud of the history and watch-related culture it has. When you say 'Switzerland' abroad, you only hear one thing: the Swiss watch. I have always been of the opinion that this is a cultural asset to Switzerland that our generation should embody – and that was my motivation. I told myself that the mechanical watch is part of our culture. I figured we have sold many brands abroad, and that now was the time to do something.
In the beginning, my idea was honestly to buy one of these brands with a lot of history that has been dormant for decades, and to revive it for a little money. There were indeed exciting brands, but none that really excited me personally. In the end, I simply realised that I had to do something new. We don't have a start-up culture in the watch industry, and all we had at that time was tradition. Nevertheless, I thought, why not try try to build something completely new from scratch? I knew that it would also bring big challenges. First of all, you need a lot of 1people who also understand that you have to build up a brand gradually. Then the manufacture movement can come later, which many brands have built up over generations. With Norqain, that's really what I'm most proud of. I'm proud that we were able to complete these stages, because the first one is the most difficult. You come into the market and you have the basic collection and you're proud that you can make watches with such quality. But then you hear the first voices saying: 'But you don't even use any manufacture movements.' But in the first few years, that's simply impossible. I am very proud of how much we have built up within five years.
What does Norqain actually mean?
I had the image of the Swiss mountains in my head because it reflects Switzerland. If we want to make a difference as a young Swiss company, it seemed important to me to important to bring the mountains with us. The "NOR" in Norqain therefore stands for Northern. The "QAI" stands for Quality, Adventure, Independence and reflects the values that are most important to us: on the one hand, that we offer quality at the highest level and on the other hand, that we are adventurous and independent. We decided that we must succeed in positioning an independent brand in the price segment under 10,000 CHF. Of course, the independent trend was already there in 2018, but only in the higher price segment.
3. It is not easy to create a new watch brand. What can Norqain do that had been missing in the industry up until your founding of the company? What gap in the market does Norqain fill?
---
At Norqain, we have simply taken a completely new approach in this price segment that hadn't really existed before. We started the whole thing very young and dynamically, and still managed – because that's the fun part – to work with the best suppliers. And just look at the quality. As for what makes us so special? I think Norqain manages to offer a range of products in a price range where five years ago we said, that's normal. But prices have gone up incredibly in the last 15 years. At Norqain we don't want to go there, and remain at CHF 2,000 to CHF 6,000 – and we're proud of that. We may have a gold watch or a limited edition that is a little more expensive. But we are where we belong – and we have discussed this with the suppliers and explained to them that we want to negotiate effectively, so that we can offer the customers and our friends this price.
All in all, it can be said that Norqain offers quality, strong design codes and innovation. And, something that is very important today, is that we also want to be a brand. A brand is not just a brand; a brand is an attitude to life. People think it's cool what we do. I think we've done a good job of that, as many people now admire our young team and find it great that we are making a difference instead of just sitting around. I said to myself, I'll take young people from the region and we'll do something together. There are 60 of us compared to three when we started five years ago.
4. You are proud to be an independent company. Do you plan to remain independent?
---
Yes, I would like it to, because the whole story revolves around the fact that it has bothered me that a lot of watch brands have given away their power. I realise that this is going to be a big task. I am also aware that it is a big responsibility that I must carry and pass on. But in the end, when my son or daughter takes over this company, it would be a nice story for the industry. If that doesn't work out, or if we simply realise that the pressure is too great, then I would certainly also look to find a solution that I can stand behind. That is my mission in life.
5. Who are Norqain's clients?
---
We are exactly where we would like to be: in sport, which means in the mountains and outdoors, for example sponsoring marathons. Our motto is 'My life my way', and if you can identify with that, you should like Norqain. We have three types of customers. In the beginning, we had the first customer: the watch enthusiast, who supported us. He already had a few watches, discovered our brand and noticed the high quality of our cases and straps, how beautiful the dial is. But at this point, you're more a product than a brand. Then, in the second phase, we managed to become interesting for young people as an entry-level watch in terms of price. In the third phase, we have become a brand that our customers, young and old, can identify with. They find that we embody a certain attitude to life and that we are a brand that fits to them. And if we can convince a few thousand people that we're a cool brand, then that's already great.
6. Where is the Norqain journey headed in the next five years?
---
I've noticed that a brand, whether it's been around for 100 years or 200, a brand always has to evolve, otherwise you're doing something wrong. The DNA of the brand has to stay the same. The values of the brand have to be there, but you have to develop the product. That motivates me enormously and I'm already looking forward to the next five years. With Jean-Claude Biver, we have already collected many ideas. We also have really exciting people who will join us in the next few years and help with the products – and we will continue to develop Norqain, also in terms of products. In the end – you can see with the Wild One – people are happy when you bring something that is simply different. With the Adventure, Freedom and Independence collections, we have three strong core collections that are here to stay, and in addition we want to surprise people with actions that no one else has done before. I think that is the next level. That would not have been possible in the beginning, because innovation costs an incredible amount of money. I think it is most underestimated element: how much quality actually costs. People often underestimate what it takes to create a good watch. And I'm not talking about the most expensive dial, but about the actual end product. We started our research five years ago and we have the quality – we had that well under control from the beginning. Now comes the innovation. I don't really care how many watches we produce in the end, because I know that once you've produced 10,000 watches, you are a watch brand, so I feel that Norqain is a watch brand. That's probably not how I felt in 2019 when we did our first interview and were still a start-up.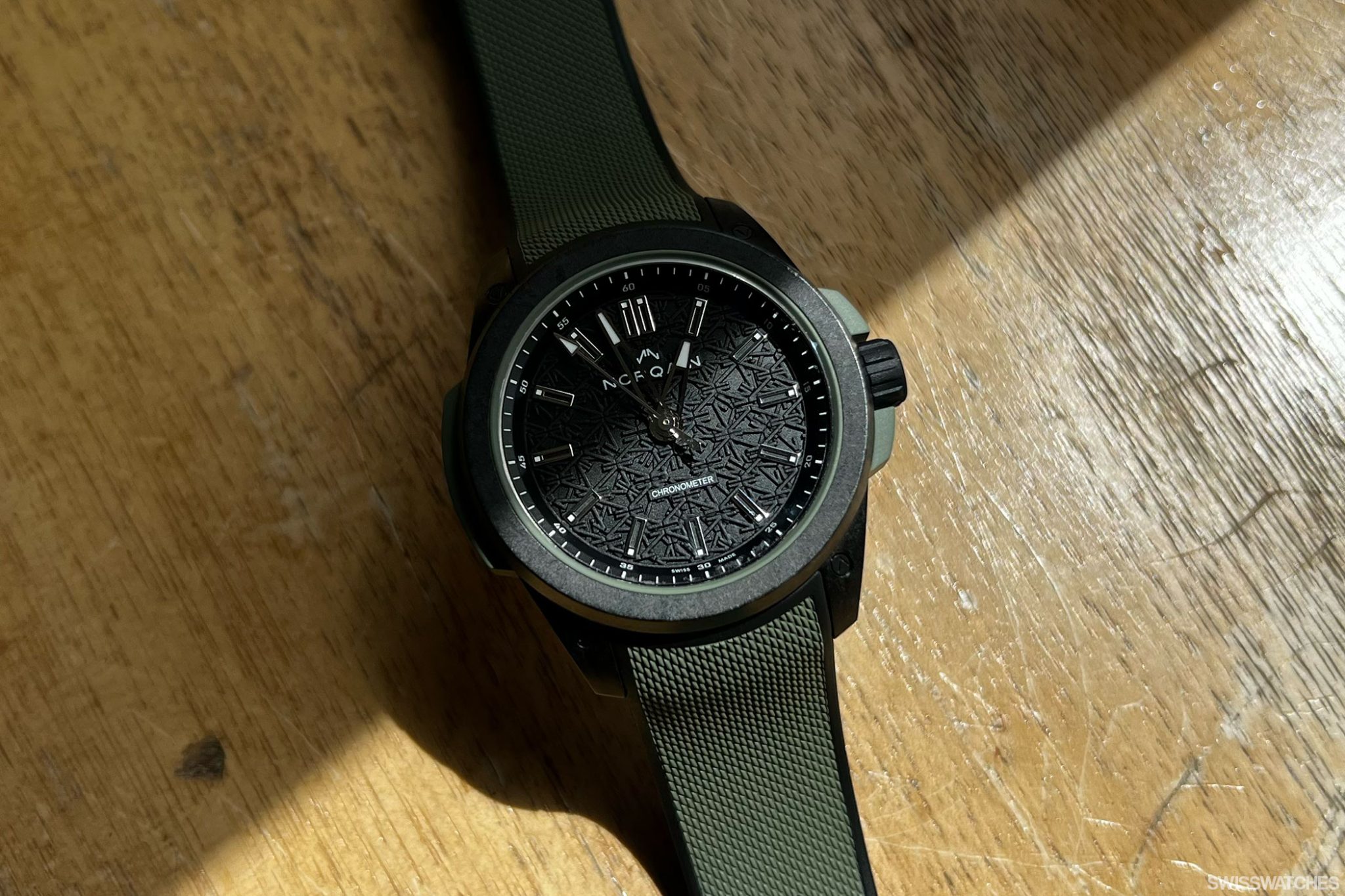 Where are Norqain watches produced?
The way it is set up now is that we produce 100 percent of the watches in Tavannes. We also base customer service and logistics in Tavannes. From 2024 onwards, we would like to open a production facility for the Wild One in Nidau. The Wild One is of course very flexible in terms of production. The first step is being taken now, but we simply don't have the space here and that's why we have to consider the bigger picture. In other words, what position do we want to be in five years' time?
7. Norqain is still a very young brand. What do you do to draw attention to yourself? Traditional advertising, social media, supporting dealers? How do you reach your customers?
---
On the one hand, of course, it's very digital. I think that will always be very present and even if print still plays a role for us, it is only a subordinate one. For me, the partnerships are a very important factor. I enter into partnerships in areas where I feel comfortable. I feel like I'm at a party with like-minded people where I can present the brand. At the beginning, these were very small partnerships, which you can do cleverly, for example through an event at a tennis club or golf club. Today we have parternships such as marathons. For the first time in Germany, the Berlin Marathon is going to be sponsored by Norqain. So, I would say that we focus on digital above-the-line marketing and have strategic partnerships. If you have 50,000 marathon runners in New York, then you get 50,000 contacts. That's how we build the brand. The important thing is that we remain disciplined and choose our partnerships well.
8. How were you able to convince Bucherer, Wempe and co. of your product so quickly and build up such a strong dealer network? In the USA you are listed with Govberg.
---
Our young and self-confident appearance definitely played a big role there, as they have asked themselves the question of the long-term vision. If they think we're cool now, we could be even cooler in five years and maybe even super cool in ten years! That was certainly one thing, but on the other hand, they saw what we had already built up in a short time. They had a certain trust towards our partners in production, and knew this was a product where there would be no problems. What has also helped us are the values that we hold and continued with. I made it a mission to relay that 'it takes a brand like Norqain'! And after they told me for the fifth time, 'Norqain doesn't need it', I and I still said, 'Yes, you say that now, but that will change', and then I was able to convince them. They realised that this is what I really want. Distribution is changing and at Norqain we are focusing on trade.
We just want to do it in an innovative and somewhat new way. You should combine e-commerce and retail. Then I presented a lot of different concepts, and realised that they thought, 'In the end, this guy will probably do it, with or without us'. I showed them my concept and then we finally started in Munich in 2019 and we will now continue to expand in Germany with Wempe.
9. At the beginning, you still relied on ETA and Sellita movements – since 2020 then the cooperation with Kenissi, who are known for only producing for very few external brands. How were you able to convince the movement manufacturer? Did your close contact with Jean-Paul Girardin help you?
---
Jean-Paul Girardin was of course the bridge. He was CEO at Breitling for a short time, and Vice President for a long time before that. However, at that time he had only been with the company for three months, so I knew I had to proceed differently. We did it in a very official way, with a request explaining who we are and why we want to launch a new watch brand.
At that time, we hadn't sold a single watch. I then got an appointment in Geneva and asked my father to come along. My father is not actually very active at Norqain; he is chairman of the Board of Directors, but he's not involved in the operational side of the business. But I still appreciate the fact that I can always call him – and that was one of those moments when I wanted to call him and asked him to accompany me. So, he came along and the meeting was incredible. They asked us questions like: 'Where are you headed? What are your intentions? Are you going to sell the company right away?' And then, at some point, the conclusion was: Norqain is important for the Swiss watch industry. These are young people who are doing something, equipped with great connections, and they are trying to bring a great product to the market. Eventually they offered up Kenissi as a partner for our movements. That was of course a huge moment of happiness when you realise that you have exclusive factories with probably the best factory supplier this country has to offer.
That makes us proud, and we have really cool projects now. So there is a lot of cool stuff coming up, and I really think that this will be something that differentiates us for years to come.
Will all Norqain watches run with Kenissi movements in the future?
I don't think so. The use of different calibres allows us to even offer watches below 3,000 CHF. The watches with Kenissi movements start at 3,500 CHF. I am convinced that it is good for us that we can still offer two or three models under 3,000 CHF.
I also think the mix of Sellita and Kenissi movements makes a difference. The collaboration with Kenissi allows us to bring a highlight into the collection again and again. I currently see the vision of the next ten years as having several new calibres that will be added, and that will be great fun. By the way, the Independence Skeleton models with Sellita movements are also all chronometer-certified. Our incentive is to create different levels.
10. How did the collaboration with Jean-Claude Biver actually come about?
---
On Easter Friday at 06:15, I woke up and looked at my mobile phone. My wife and I had drunk a good wine the night before. It was 2020, during Covid, but with a full wine cellar, it was a good way to to pass the time. You should know, I have always admired Jean-Claude's ingenuity. So of course I was pleasantly surprised when his name appeared on my mobile phone. He wrote that he'd heard about Norqain from a colleague we both know and that he finds what we are doing interesting. So he asked me if he could come by, to which I replied, anytime! His answer came immediately: 'Tuesday, 8:00 a.m.' When Jean-Claude came to my office and we sat down together, it was fireworks from the first second. I quickly realised that I could identify with him. He asked me why I was doing what I'm doing and I told him about my passion. I was honoured that he was there at all. At the end, he suddenly said to me, 'I see something here that I've seen almost nowhere else… and that is the youth of the watch industry doing something!'
Two weeks later he called me and said, 'We have a deal, if you make a watch that doesn't look like one that already exists in the industry, then I'll join in.' I was astonished at first, of course. Jean Claude clarified: 'That means no steel, no titanium!' He shouts down the phone at me with all the materials we can't use. At the end he told us, '– and super light, sports watches are super light!'. Then I called him and said agreed that we'd do that – and that's how the Wild One project finally got rolling.
What happened next with in the story of the Wild One?
It started with Pascal Bourquard, who I told that we needed a lightweight watch. Pascal Bourquard is the only person I know who could really be on a level with Jean-Claude. He is challenging, and develops for the most prestigious and innovative watch brands. He is a bit crazy and always looks for the most impossible solution. So I called him and told him that I might have a unique opportunity; that a legend in the industry would do something with me if I created a super-light sports watch that doesn't look like something that already exists. I asked him if he could help me. He invited me over to his place and when I was with him, he suggested: 'We could dye the fibres of the carbon fibre, so it wouldn't lose its the hardness and still have the same robust product.' With that, I went to Jean-Claude and that was the start of the project. Once you've worn the watch for a weekend, you'll never want to take it off.
11. You already have your own boutiques in Singapore, Zermatt and soon Zurich. How many boutiques are planned for the next 1-2 years?
---
Basically, retailer expansion is our top priority. You have to find someone who wants to open a boutique, and that involves a risk, no matter what brand, and you have to find the right location. And that's our responsibility now, to do that and also to make the brand better known. I am now concentrating on the most important cities and main markets for us – for me, New York and Tokyo – and of course I would also like to have a boutique in Germany one day, but that is simply too expensive at the moment. It would be nice if we could open a boutique together with Wempe, and if they said, 'We've built up such a great business in Germany that we can open a boutique together.'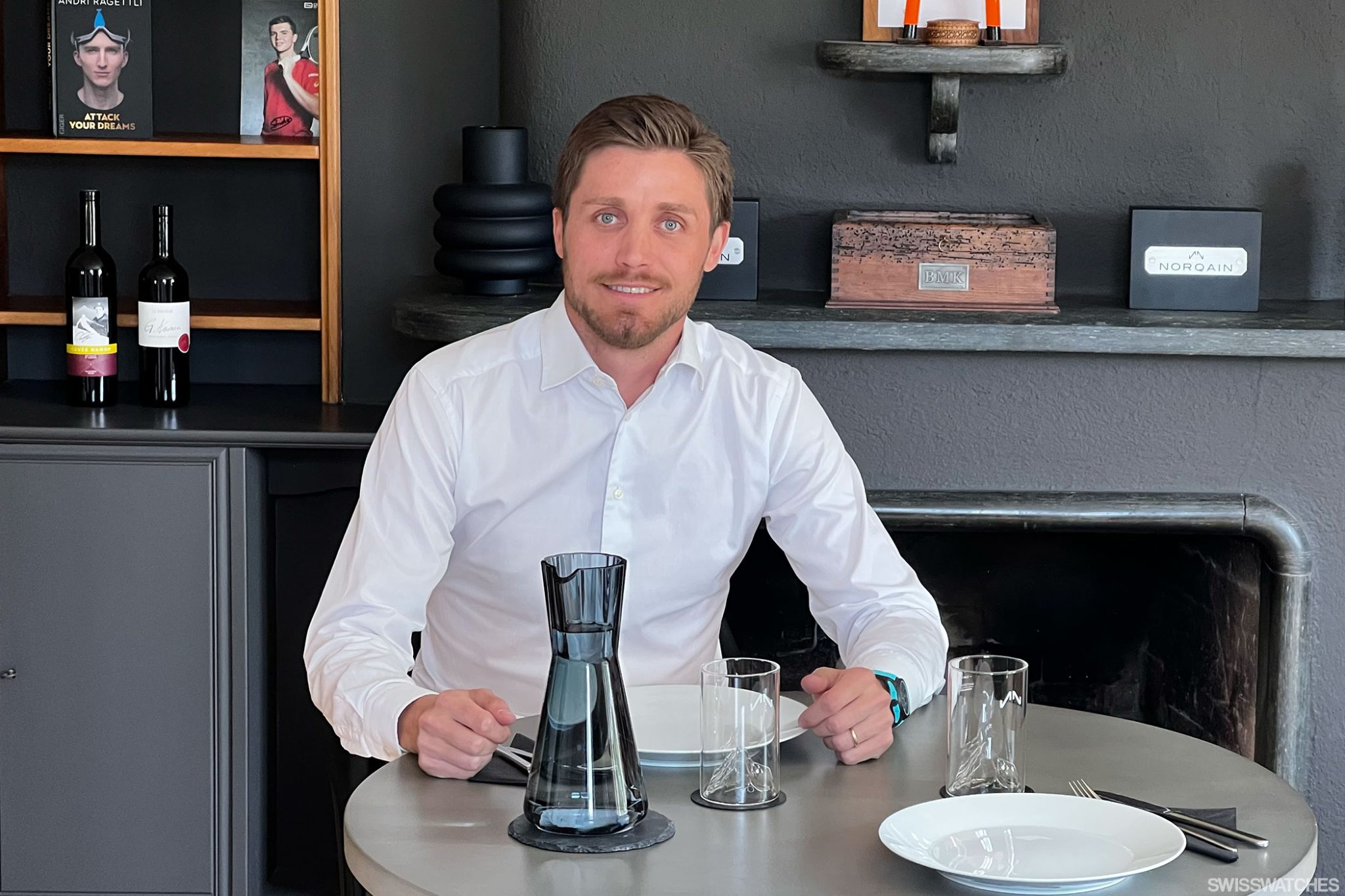 12. In what direction do you think the watch industry is moving?
---
In a good one. I already believe that we have succeeded in bringing watches back into people's minds and to position ourselves in such a way that people are talking about them. There are things that are very positive, but there are also things that worry me a little bit. First and foremost, the changes in investment and pricing policies in the watch industry. Nevertheless, everything has contributed to the fact that watches are more in focus again. So I am grateful for everything. I think the challenge will be to remember that, of course, on the one hand, a watch has a certain value, but in the end we are still artists. I don't think that should be lost. One should always dare to try something new. That is enormously important and I think that independent brands are very good role models – and I'm talking about the high-priced independents, not myself. I think they did a great job of showing that we are artists, and we make a difference, and there's a story behind it. I think the mechanical watch is having an incredibly good time right now and I'm convinced that it will continue – if only for the reason that today we export 21 million watches – and I think it must be possible to infect even more people with this passion and get them excited about mechanics.
---
---