"We'll see you on the other side"
50 years after the Apollo 8 mission, the first to orbit around the moon, OMEGA is releasing its newest "Dark Side of the Moon" timepiece. Unlike previous "Dark Side" models, this release houses a specially decorated version of OMEGA's "Moonwatch" movement.
To display the workings inside, the dial of this timepiece has been expertly skeletonised. Inside, laser ablation has been used to precisely decorate the bridges and main plate of the blackened movement, producing realistic imagery of the lunar surface. And like the moon, it reveals two unique sides. The dial-side is a light shade to represent our view of the moon's surface from Earth. The back of the watch delves into the dark side that only astronauts get to see.
The new "Dark Side of the Moon" creation by OMEGA is entirely produced in black zirconium oxide ceramic. To contrast this dark tone, the brand has chosen a yellow colour coding. OMEGA first used colour coding in its "Speedmaster" collection in 1968 for a "Speedmaster" Racing model. Today, because yellow is often most closely associated with speed, it was seen as the ideal choice for this new watch.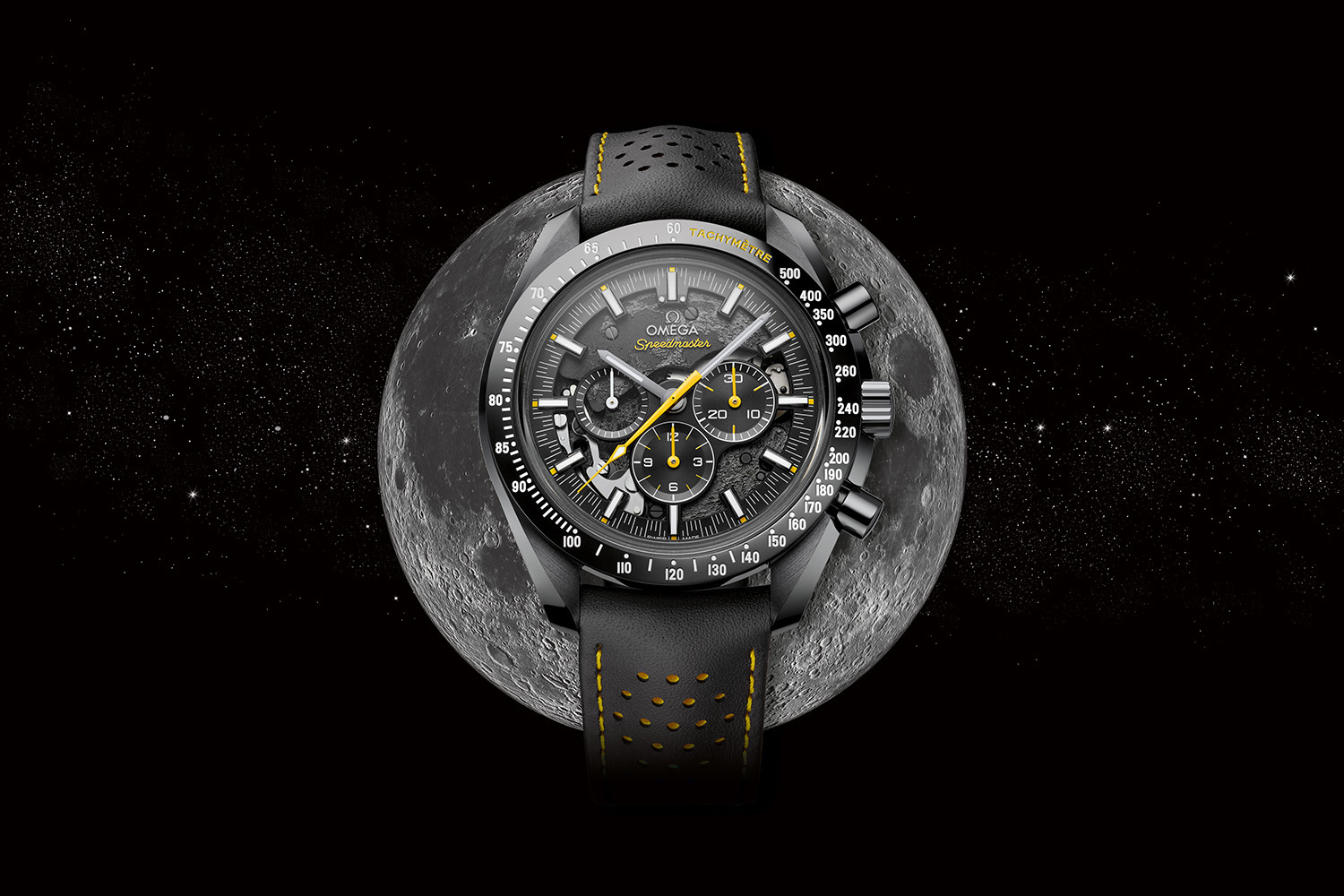 OMEGA – Speedmaster Dark Side Apollo 8
The chronograph hands are varnished yellow, while the watch's tachymeter scale and crown are filled with Super-LumiNova. The black and yellow theme extends to the leather strap, which contains a section of yellow rubber through the middle. A milling tool has then been used to create micro perforations through the constructed strap to reveal the yellow rubber inside.
"We'll see you on the other side". These special words, spoken by Command Module Pilot Jim Lovell on board the Apollo 8 mission at the start of the crew's pioneering orbit to the dark side of the moon, are engraved on the caseback. For the astronauts the other side of the moon was a mysterious hemisphere never seen before by human eyes. Seconds before the spacecraft disappeared beyond the range of radio contact, Lovell spoke these final assuring words to ground control.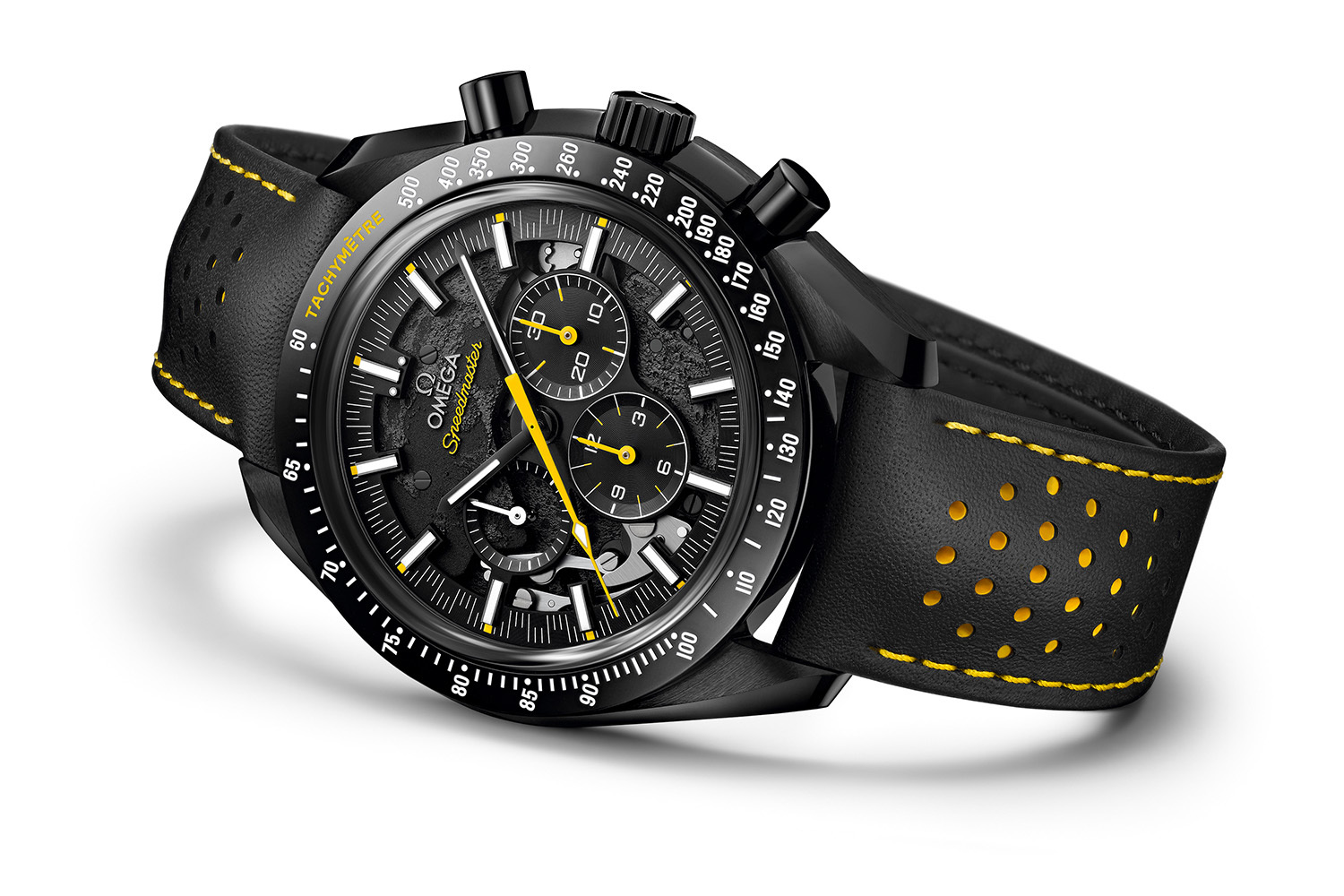 OMEGA – Speedmaster Dark Side Apollo 8
Few people will ever get to witness the moon's mysterious distant surface at close range, but to wear the OMEGA Speedmaster Dark Side of the Moon Apollo 8 a connection to space travel history is made. Its blackened and decorated version of the "Calibre 1861" – called 1869 as a tribute to the first moon landing – is a close reminder of the original "Moonwatch" movement and OMEGA's part of history in space.
---
---