Discussing prices may be frowned upon in haute horlogerie, but taking a look at the figures helps to illustrate how wide the range is in the Patek Philippe portfolio, and how diverse the expectations of its clientele are for the annual novelties. In 2023, the price starts at 37,219 Swiss francs and ends at 4,264,995 Swiss francs including VAT. Between these figures lies the wide, beautiful world of fine watchmaking, revealing a manufacture that also celebrates its sensations in small ways – from a simple Calatrava to the Grandmaster Chime with its total of twenty complications plus emerald and diamond setting. What qualifies as most exciting is in the eye of the beholder; so here is a personal selection and reflection on the 17 new Watches & Wonders launches.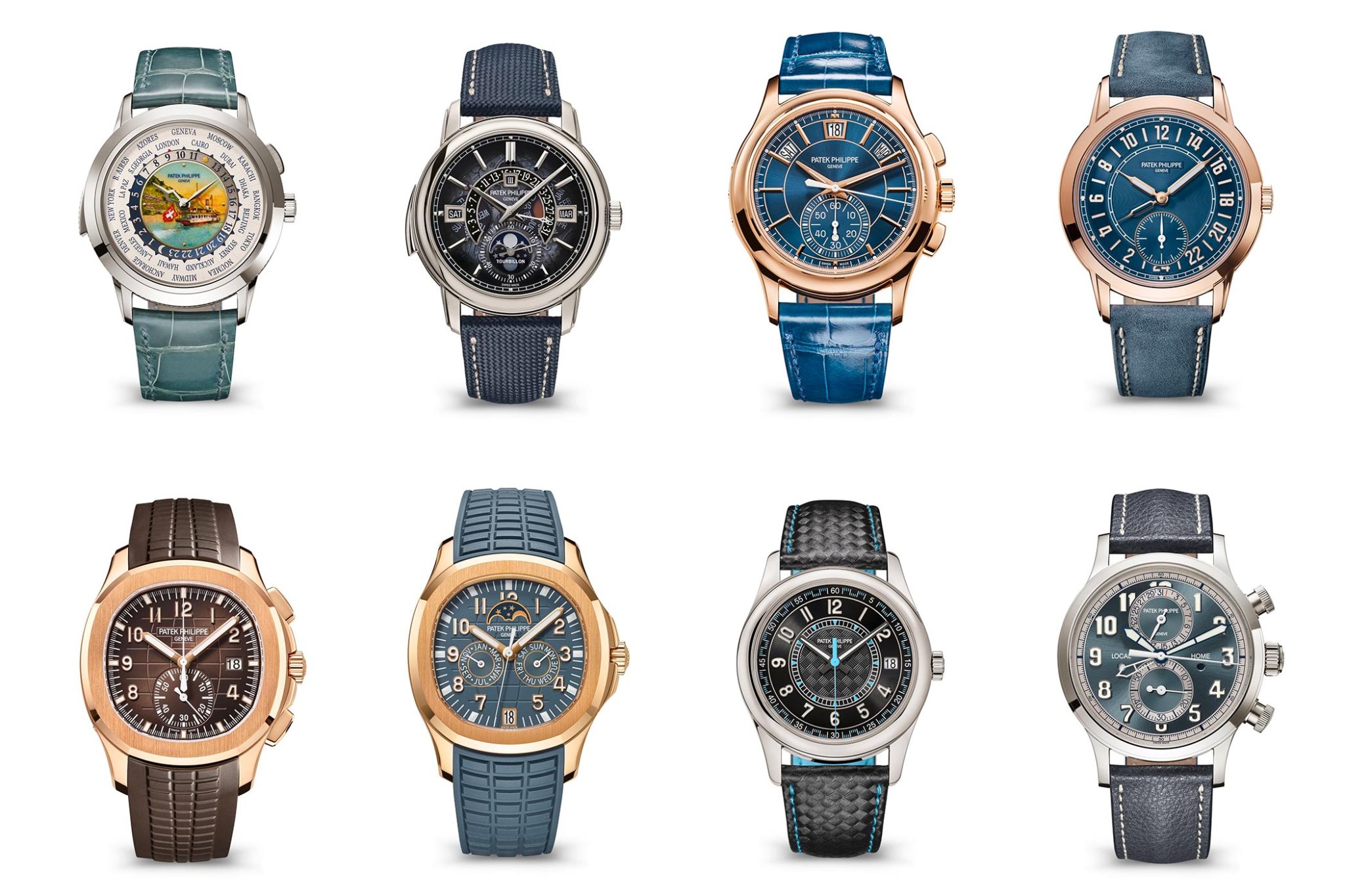 ---
24-hour display plus Travel Time: Reference 5224R-001
---
Unlike most other wristwatches, the hour hand on this model does not make two rounds per day; instead, all 24 hours are displayed individually on the dial. This representation means that reading the time requires a certain amount of getting used to, but this is precisely where the great charm of this pink-gold timepiece lies, with a 42 mm case that is quite opulent by Calatrava standards, but at the same time very flat and wearable on the wrist.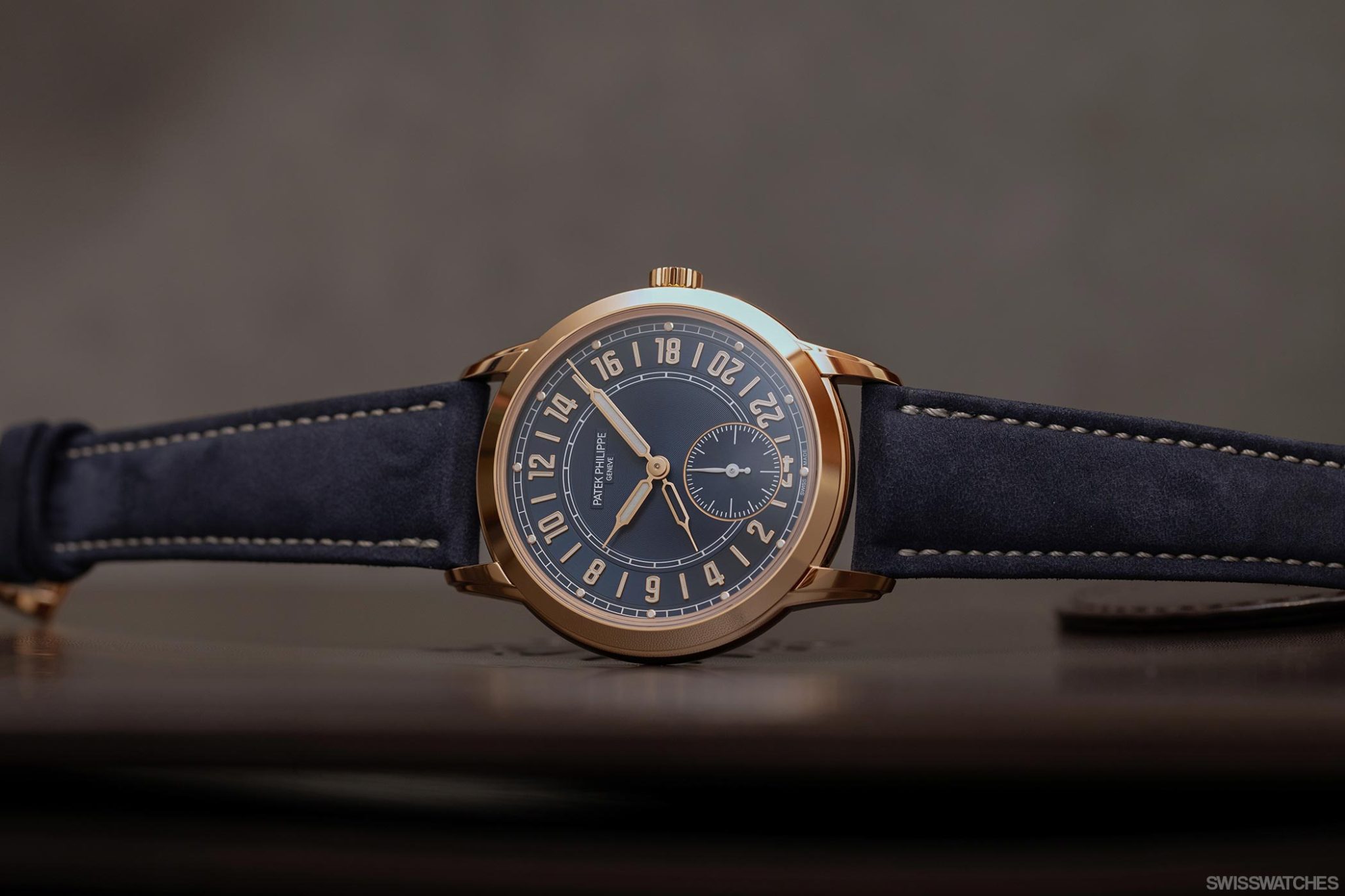 Unlike other models of this type, the 12 o'clock position on the new reference 5224 is the classic 12 o'clock – and not the usual 6 o'clock. And in this particular case, the small seconds are at 24 o'clock. This is due to the fact that most owners are likely to be active during the day, and the display of the daytime hours was therefore a priority for Patek Philippe.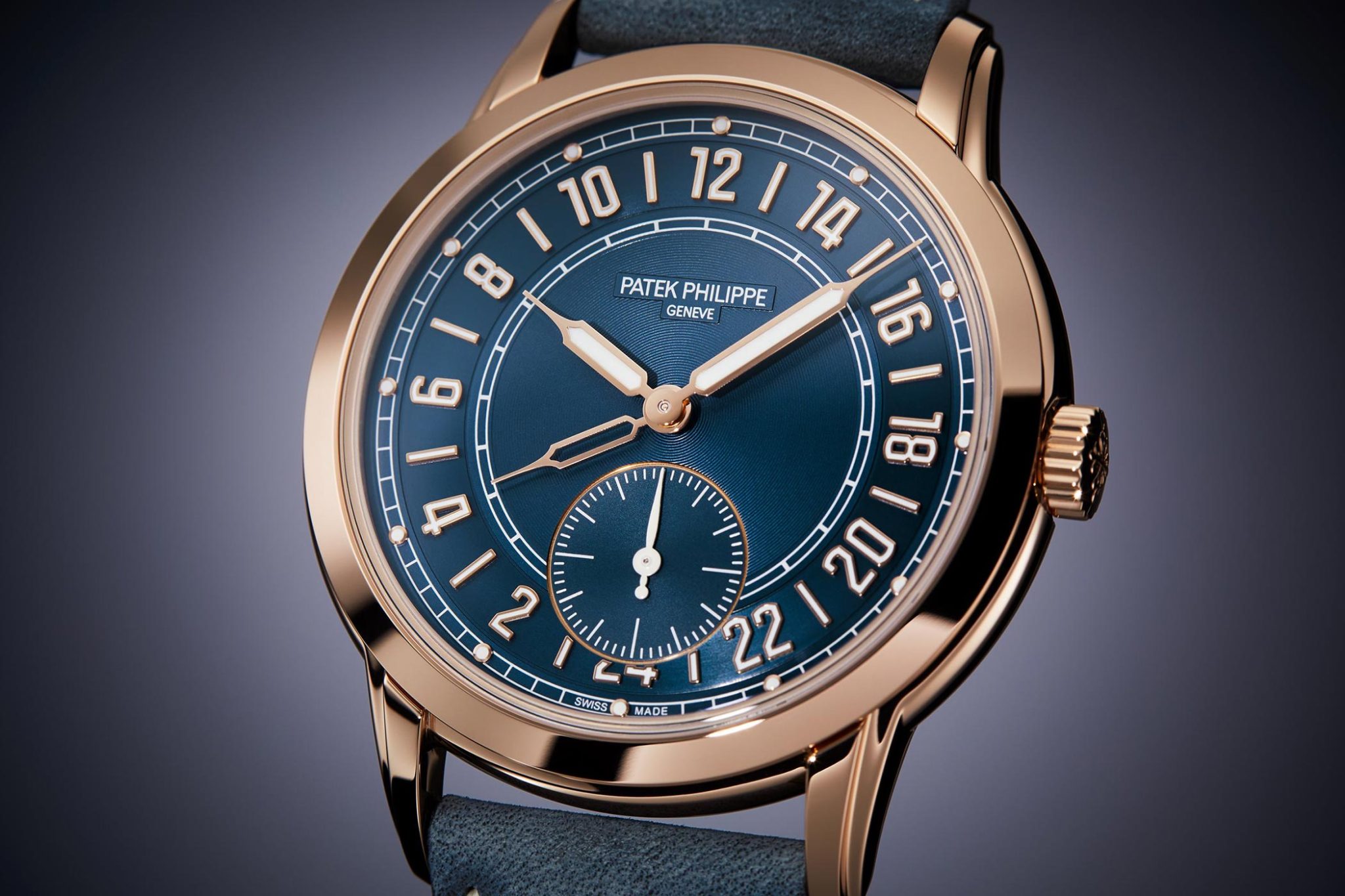 Overall, the all-blue and rose gold reference has an extremely appealing appearance. It uses the calibre 31-260 PS FUS 24 H, which is also active in a similar form in the Travel Time reference 5326G presented last year, and whose second time zone can be set via the crown. Price: 56,410 Swiss francs.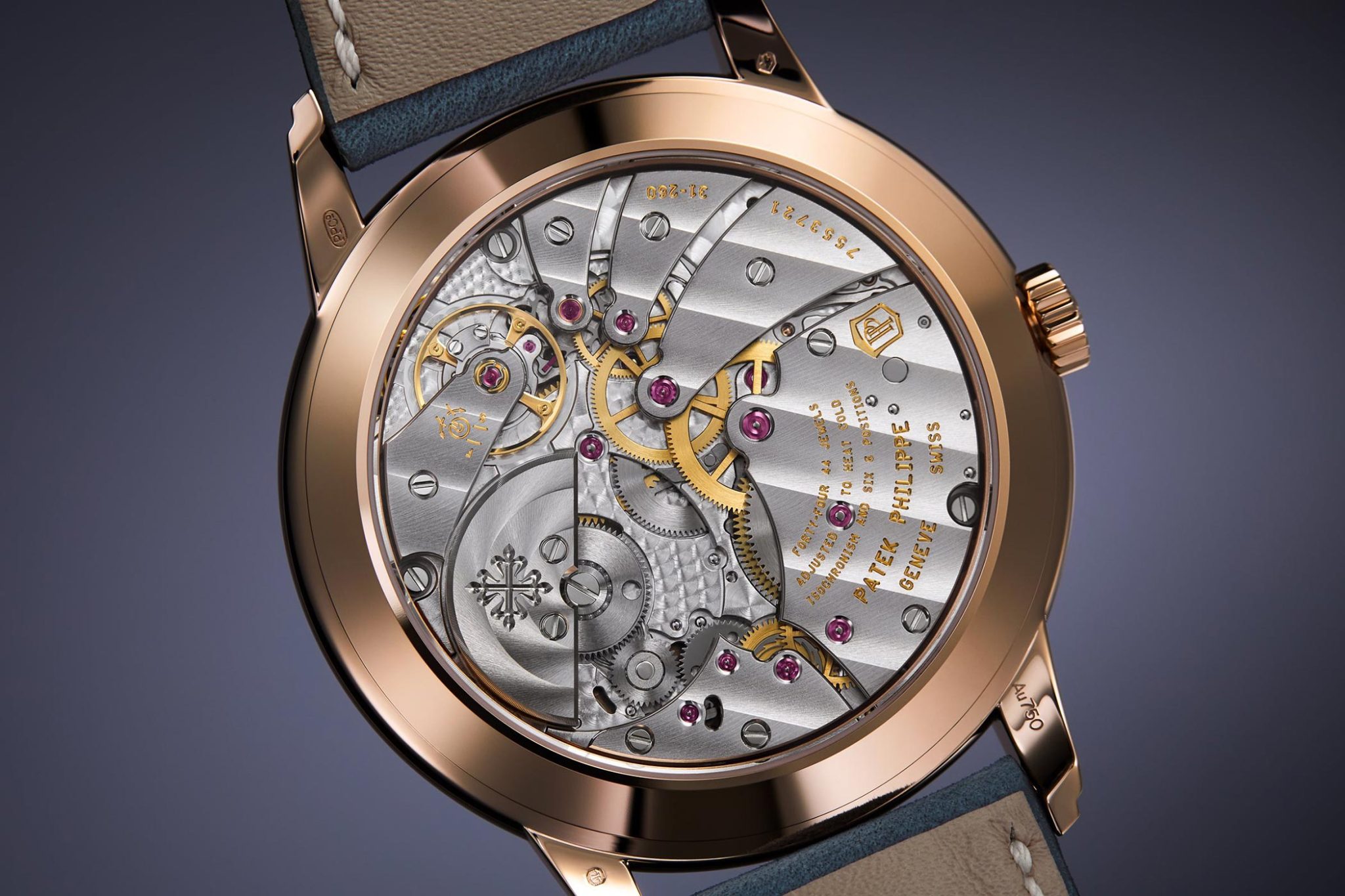 ---
How colourful should it really be? Calatravas with blue, yellow, and red accents
---
You can read pretty much everything about the three variants of the reference 6007G here. What it doesn't say, however, is this: these Calatravas, with their carbon aesthetic, are among the models that have been the topic of fierce discussion since their presentation in Geneva. Some ask: 'Is this still Patek Philippe? Is this a reference that its owner can pass on to the next without hesitation because of its timeless design?' Others might reply: 'But of course – it's just the most modern and colourful form of interpreting Calatrava.' On the wrist, the watches with blue, red or even yellow accents present themselves much more filigree than the photos on the manufacture's homepage suggest. With a price of 37,219 Swiss francs, the timepieces represent the entry into the world of novelties.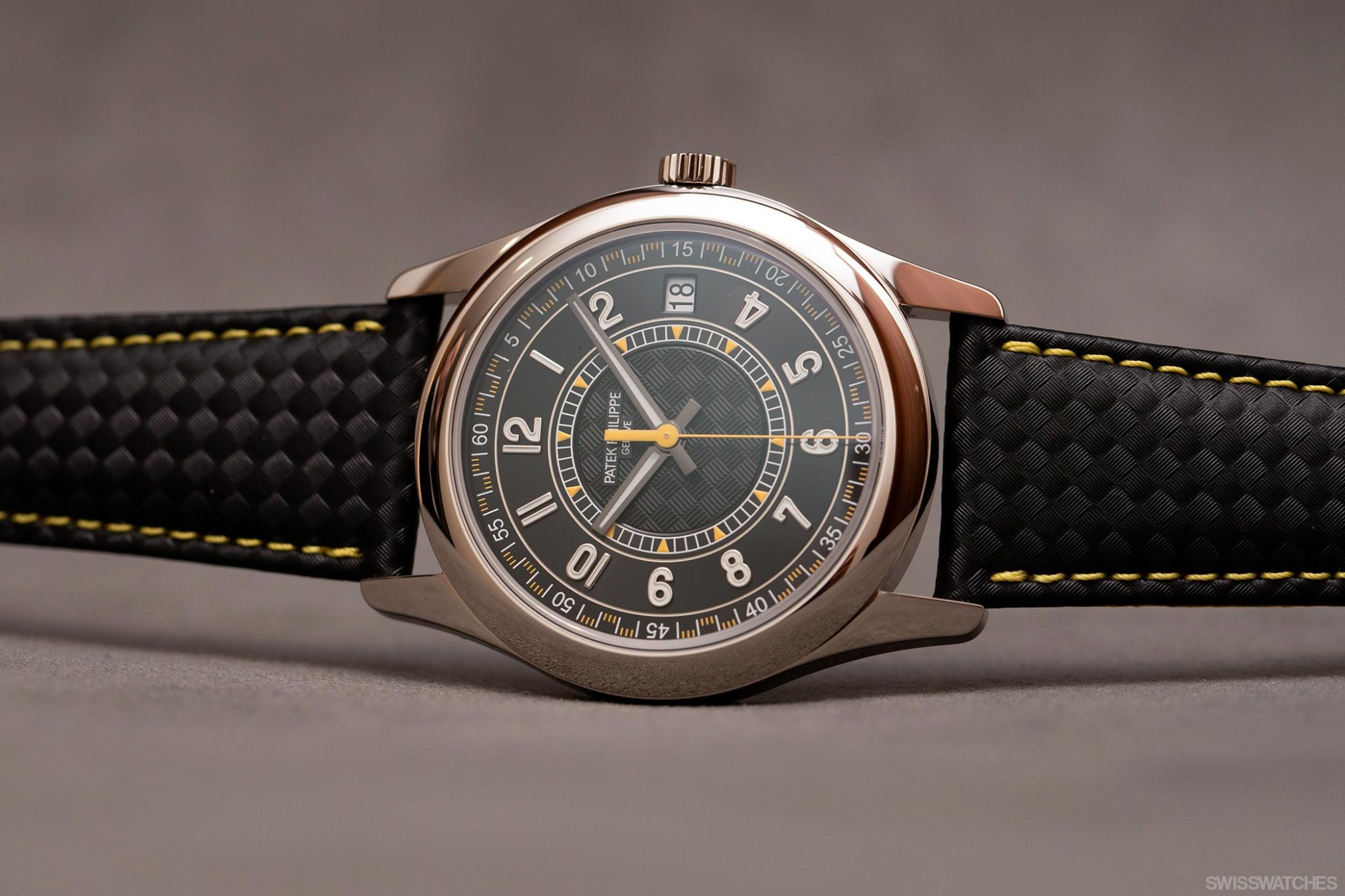 ---
A new Aquanaut: Reference 5986R-001
---
For months, Patek Philippe collectors have been speculating about a new Aquanaut. Why? Because the 25th anniversary of the model series is coming up. Also, because references such as the 5164 with the Travel Time function have been in the range for so long. But also, why not? Yet Thierry Stern continues to make it exciting; a distinct tendency towards unpredictability is part of the horology house's self-image. Much of the year still lies ahead of us, and innovations from the Nautilus and Aquanaut families can be presented well beyond a trade fair like Watches & Wonders.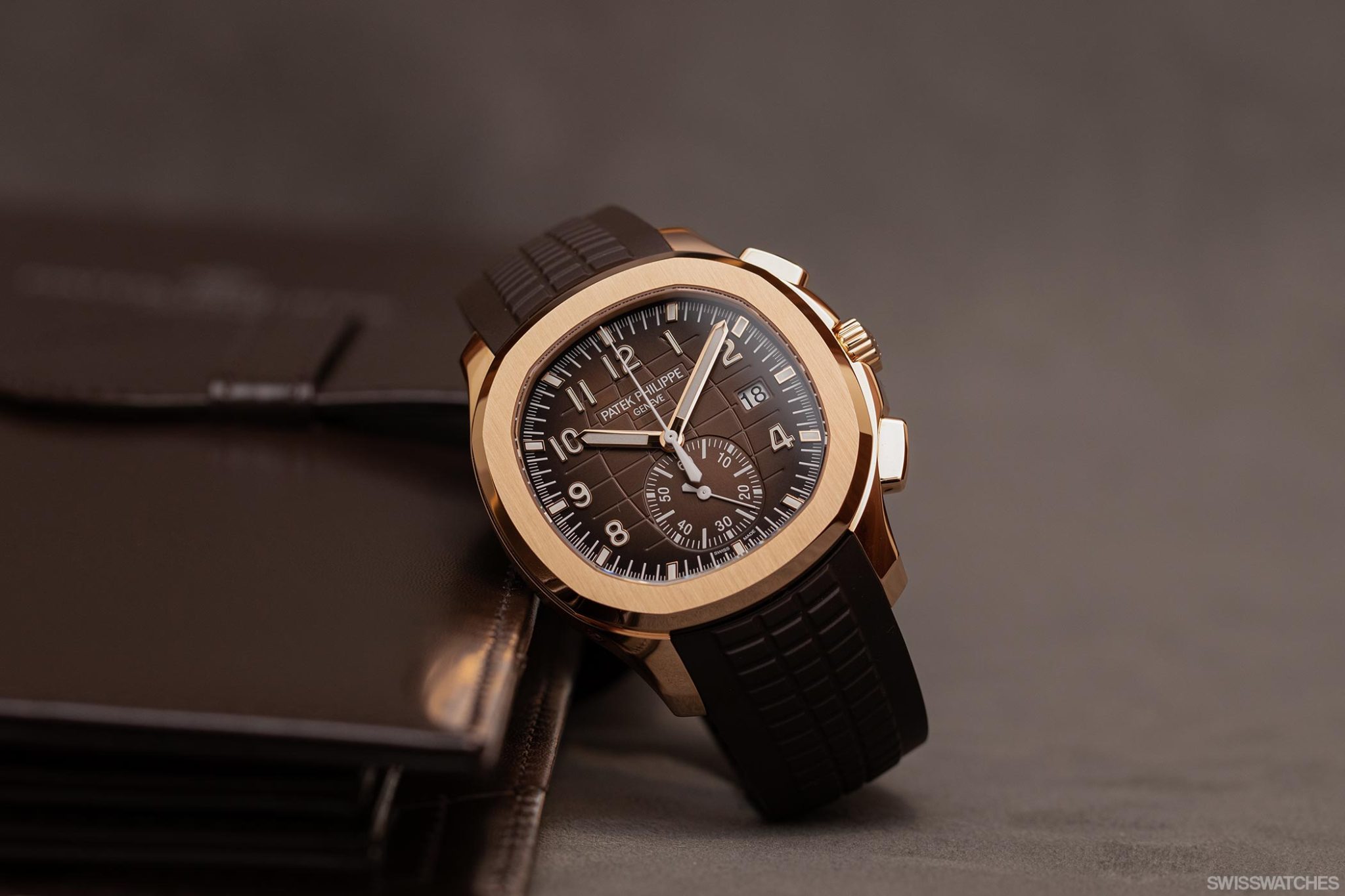 That's why Patek Philippe is 'only' launching a familiar model, now available in rose gold for the first time: the Aquanaut Chronograph with a brown dial and 42.2 mm case. With its sizeable diameter, the model is often at the centre of discussions: is it too big for a Patek Philippe? From a classic point of view, certainly. Yet is it a size that is also popular among the wider clientele for a sporty model in 2023? From a contemporary point of view, that too. Testing it out in Geneva, the novelty was easy to wear even on a slimmer wrist. Price: 74,437 Swiss francs.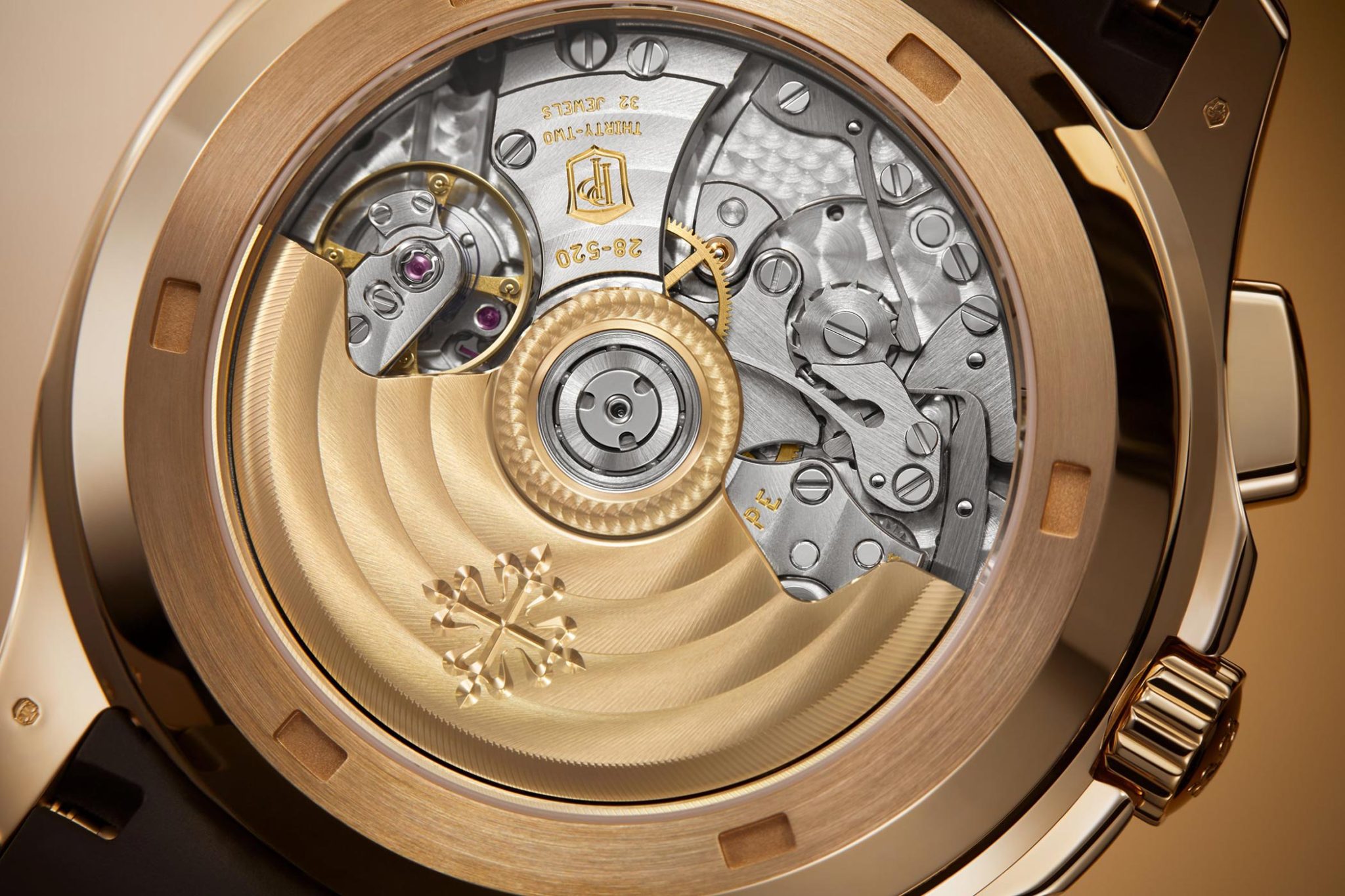 ---
The Aquanaut Luce with annual calendar: Reference 5261R-001 seems to be the ladies' watch for men. Or does it simply hit the sweet spot everyone?
---
At the morning of Swisswatches Magazine's photoshoot with Patek at Watches & Wonders, the men's models were basically the main focus of interest. That was until our eyes fell on this Aquanaut Luce with a blue-grey dial and strap. The addition 'Luce' makes it clear that this is a ladies' model. Technically. Because, as has often been the case in the past – for example, with the recent 'Rainbow' Reference 7968 – one can certainly speak of a unisex Aquanaut when it comes to this model.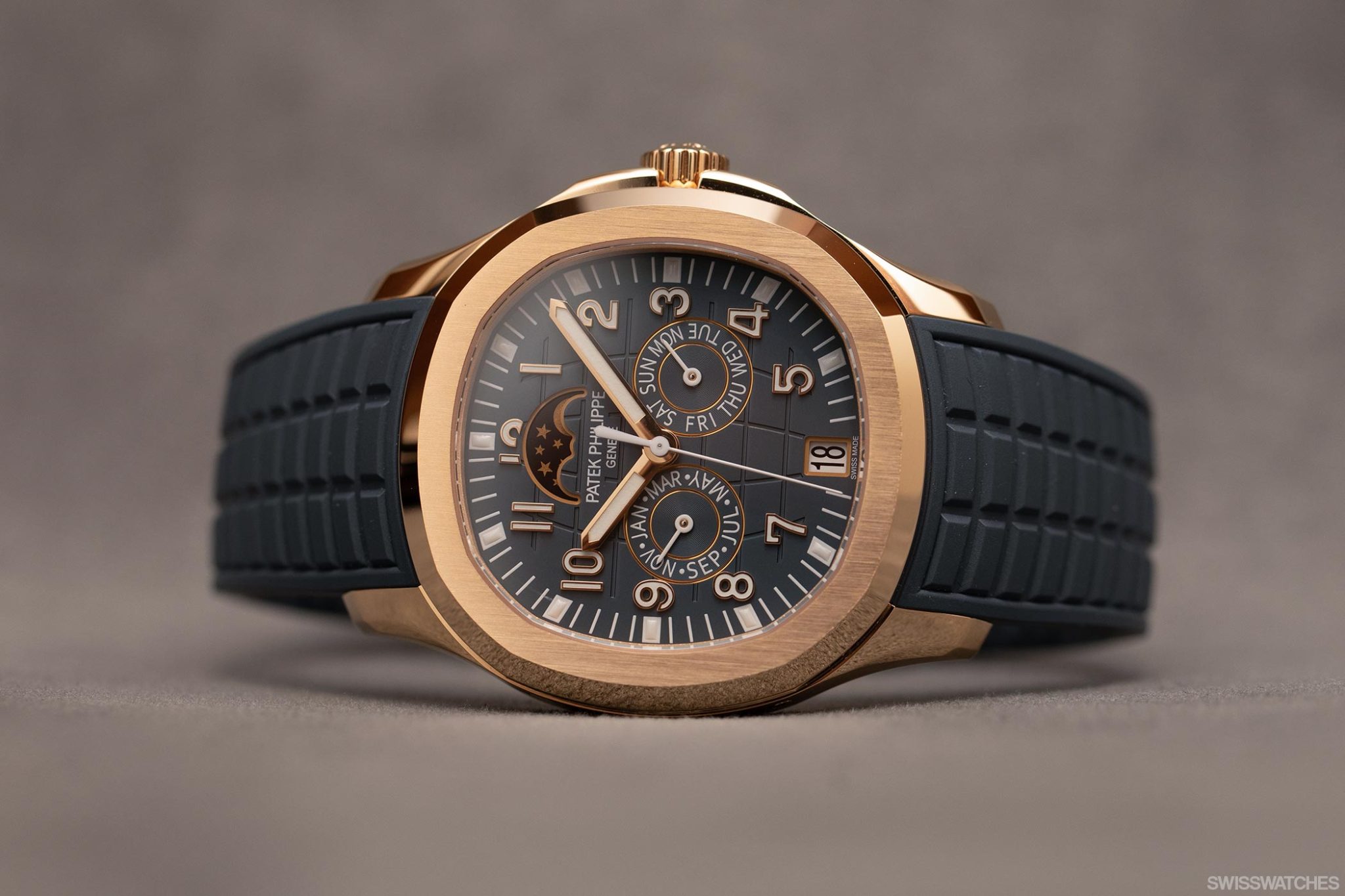 With a diameter of 39.9 mm, it can be worn in a variety of ways, making it a watch that the owner can share with her husband. Or vice versa. A watch for two. From this point of view, we like to think that the price of 60,480 Swiss francs can be shared, or at least you can think of it that way.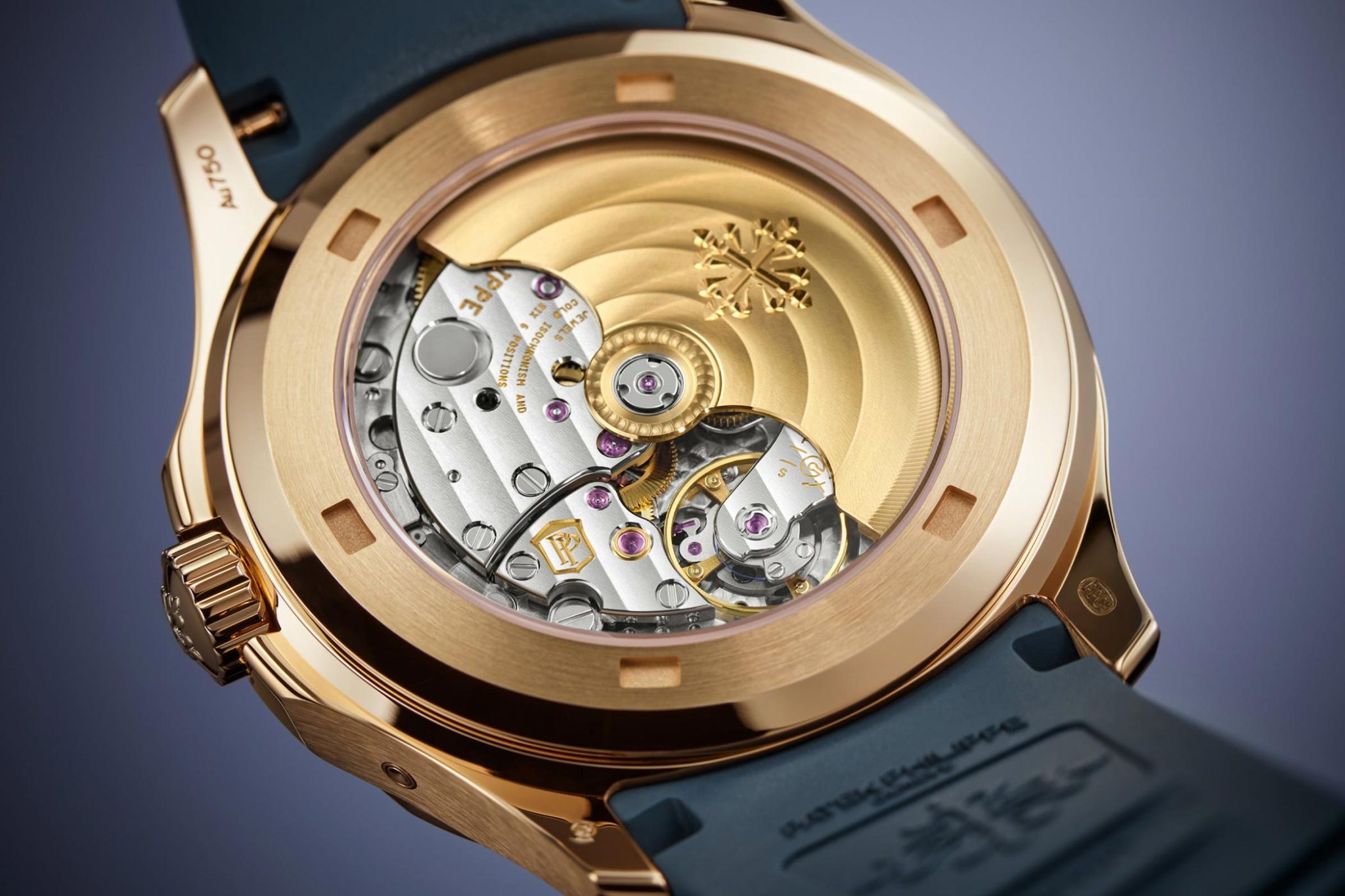 ---
A very handsome piece: Pilot Travel Time with chronograph
---
Standing in line with the larger Aquanaut models of recent manufacture history, we have the Reference 5924G with a blue or green dial. It is a watch that does not hide. As a pilot's watch, readability, at least in theory, is ultimately of paramount importance, and in combination with the chronograph, this results in an overall height of 6.95 mm for the calibre CH 28-520 C FUS, sitting within a 13.05-mm high white-gold case.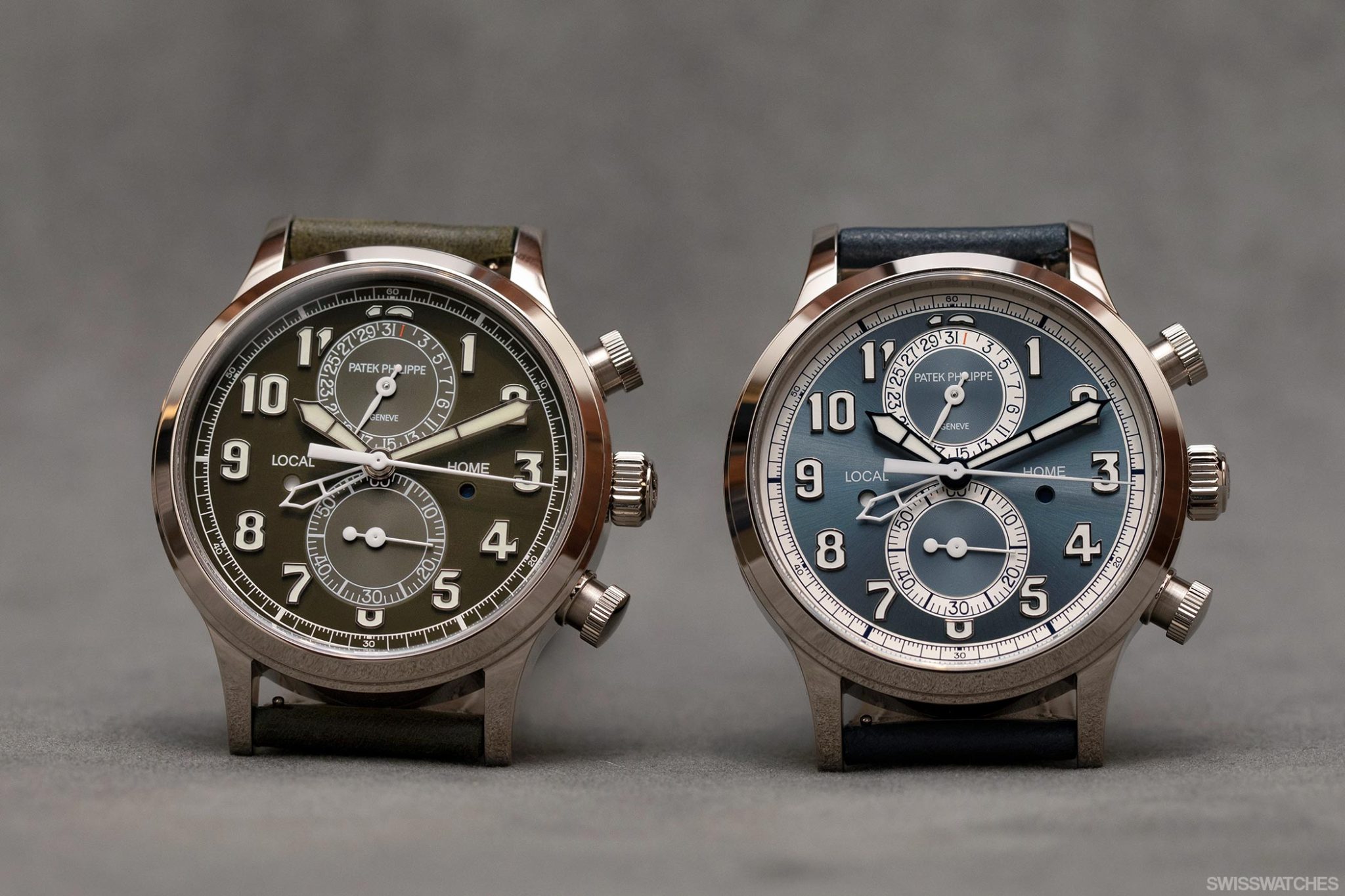 The result is a pilot's watch that is one of the most classic, beautiful and certainly valuable watches that can be purchased today. The deep olive-green version, in particular, has a special charm. It would be wrong to describe a Patek Philippe watch as having an 'army aesthetic', even in the case of pilot's watches – yet rarely has a watch from the maison had a look that would work just as well for gentlemen in pinstriped suits as those donning jeans and a bomber jacket.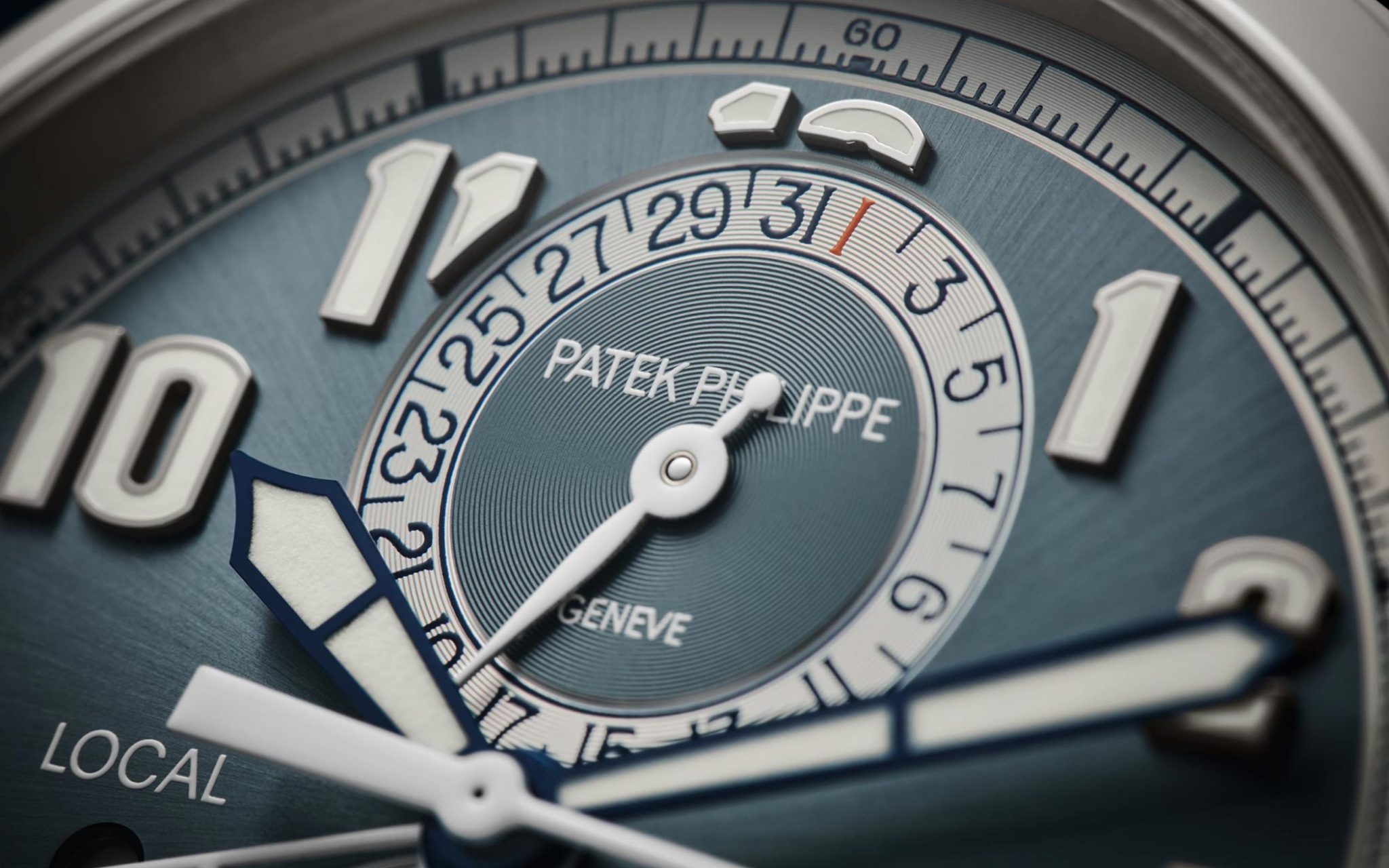 For the sake of aesthetics, though, the second time zone can be set directly using the push-button. On this model, this is only possible with the help of the supplied correction pusher or a toothpick on the left side of the case. The upper push-button integrated into the case sets the local time one hour forward, while the lower one sets it one hour back. Although this is child's play, it can still be a hindrance in everyday life, for example if you run out of toothpicks in business class. The price of this dream of a pilot's watch: 74,437 Swiss francs.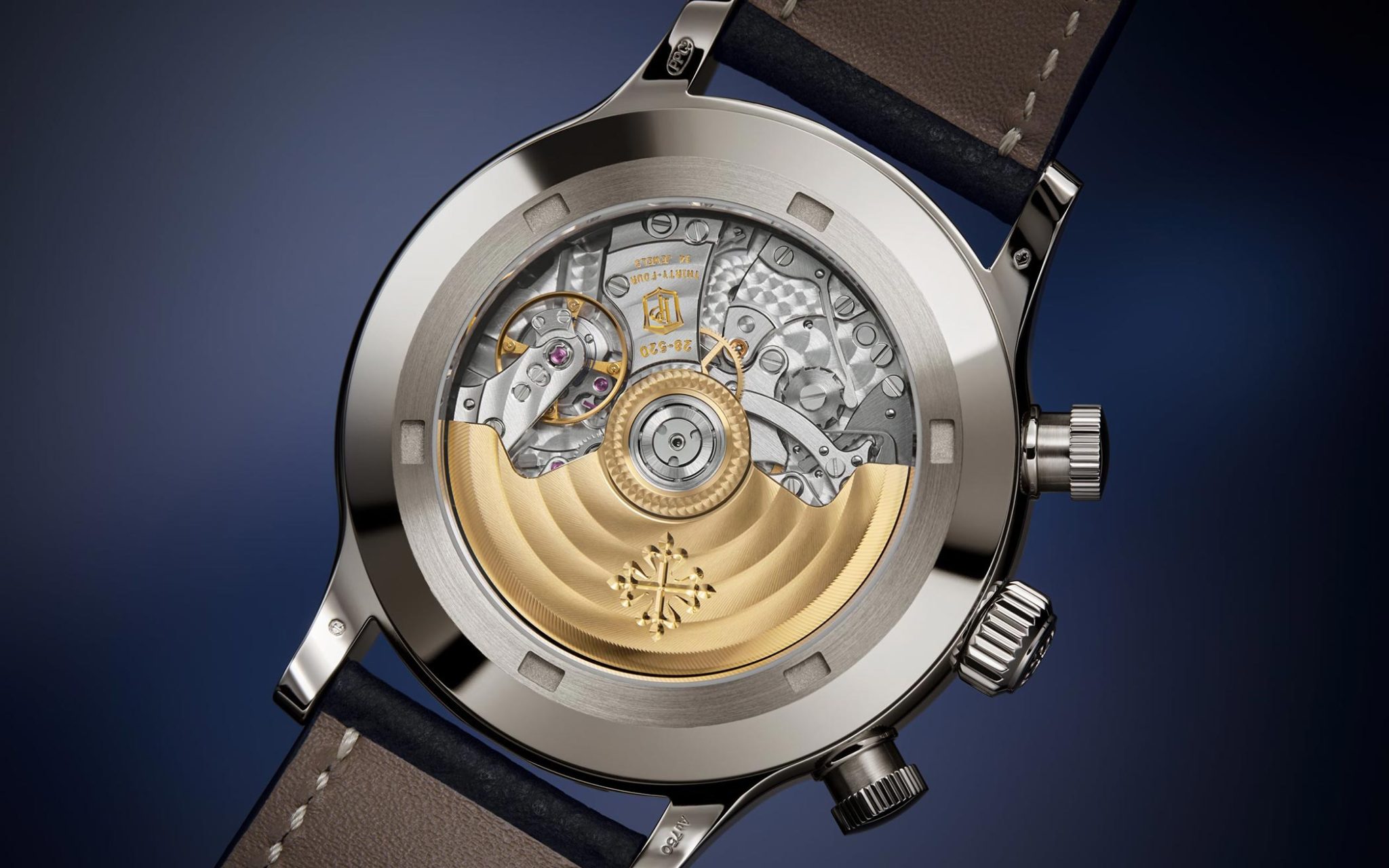 ---
The annual calendar chronograph, Reference 5905R-010
---
It was clear that something had to happen with the annual calendars this year, as the fans of the maison agreed. After all, several had disappeared from the range in the recent past. And indeed, in addition to the aforementioned ladies-but-actually-quite-unisex Aquanaut Luce, the new version of the Reference 5905, now with a blue dial and rose-gold case, is another annual calendar with chronograph function in the range.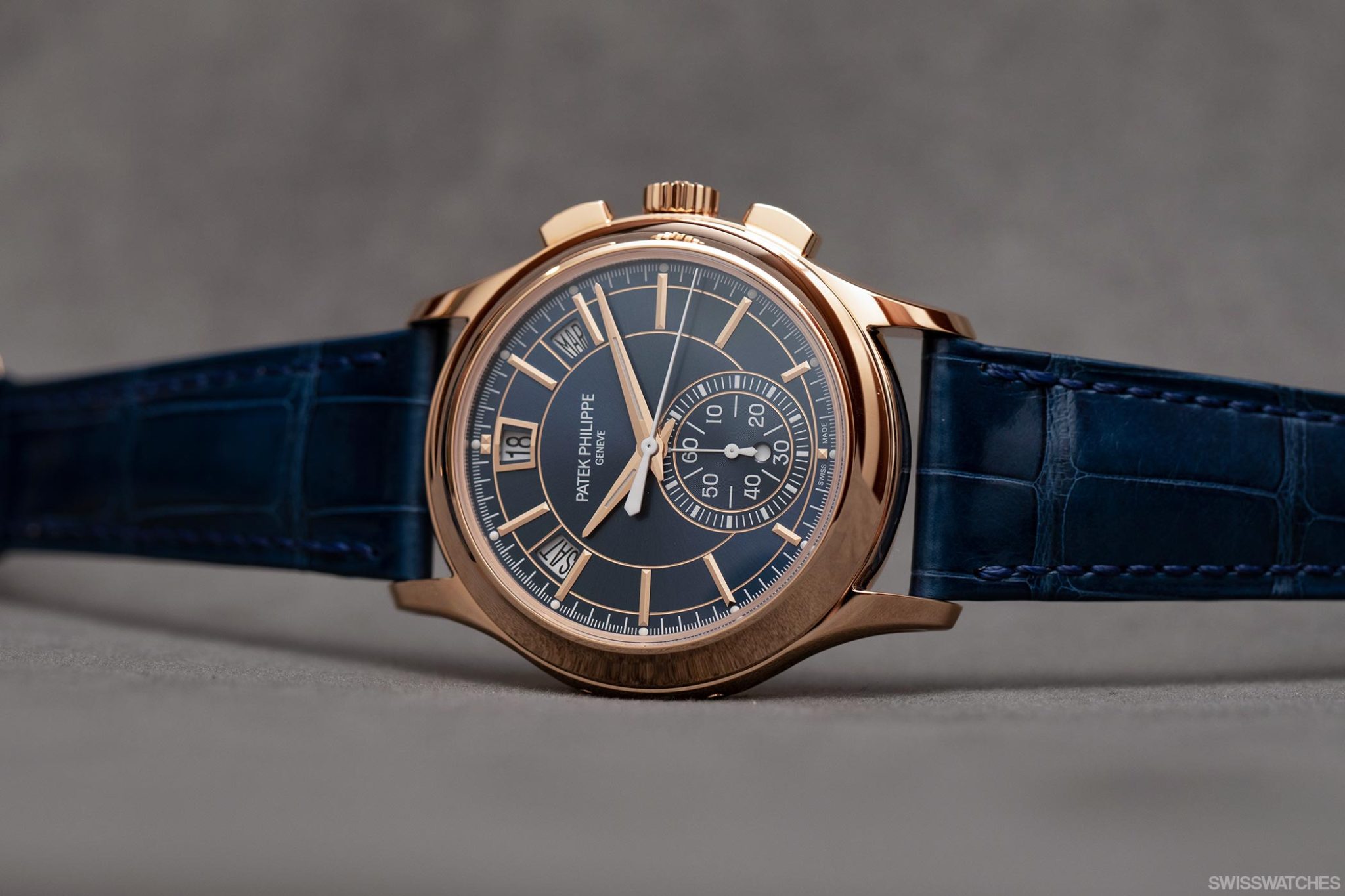 It now stands side by side with the steel version with matching bracelet and green dial. The contrast could hardly be starker, because whereas the steel chrono is sporty, this interpretation is elegant. And while the novelty flashes for attention, its sister reference is pure understatement.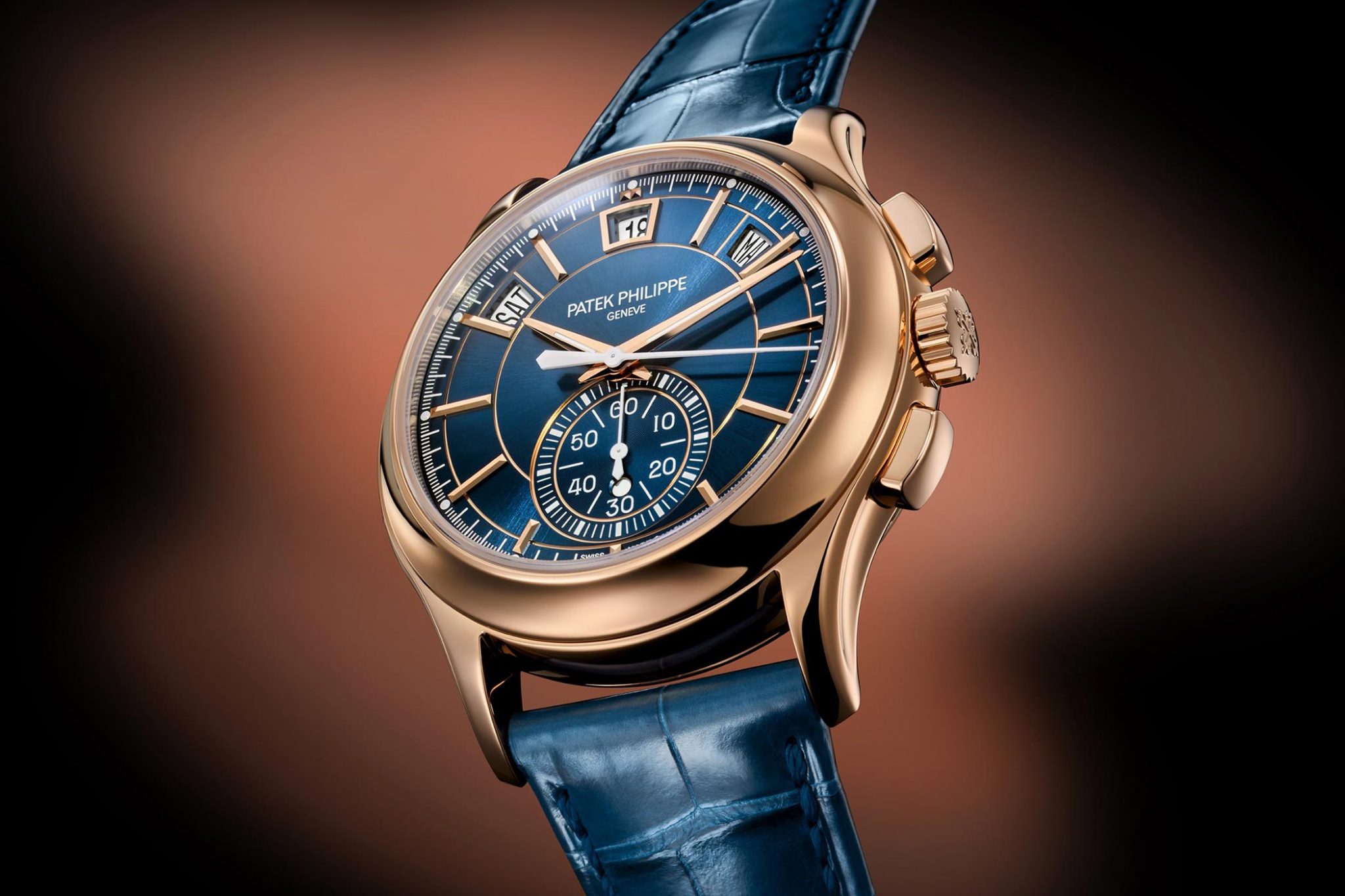 It is a watch that seeks a grand entrance. One for the beautiful, sunny days of life. Its price: 73,856 Swiss francs – which is just a tad less than the price of the white-gold Calatrava Pilot Chronograph with its Travel Time function.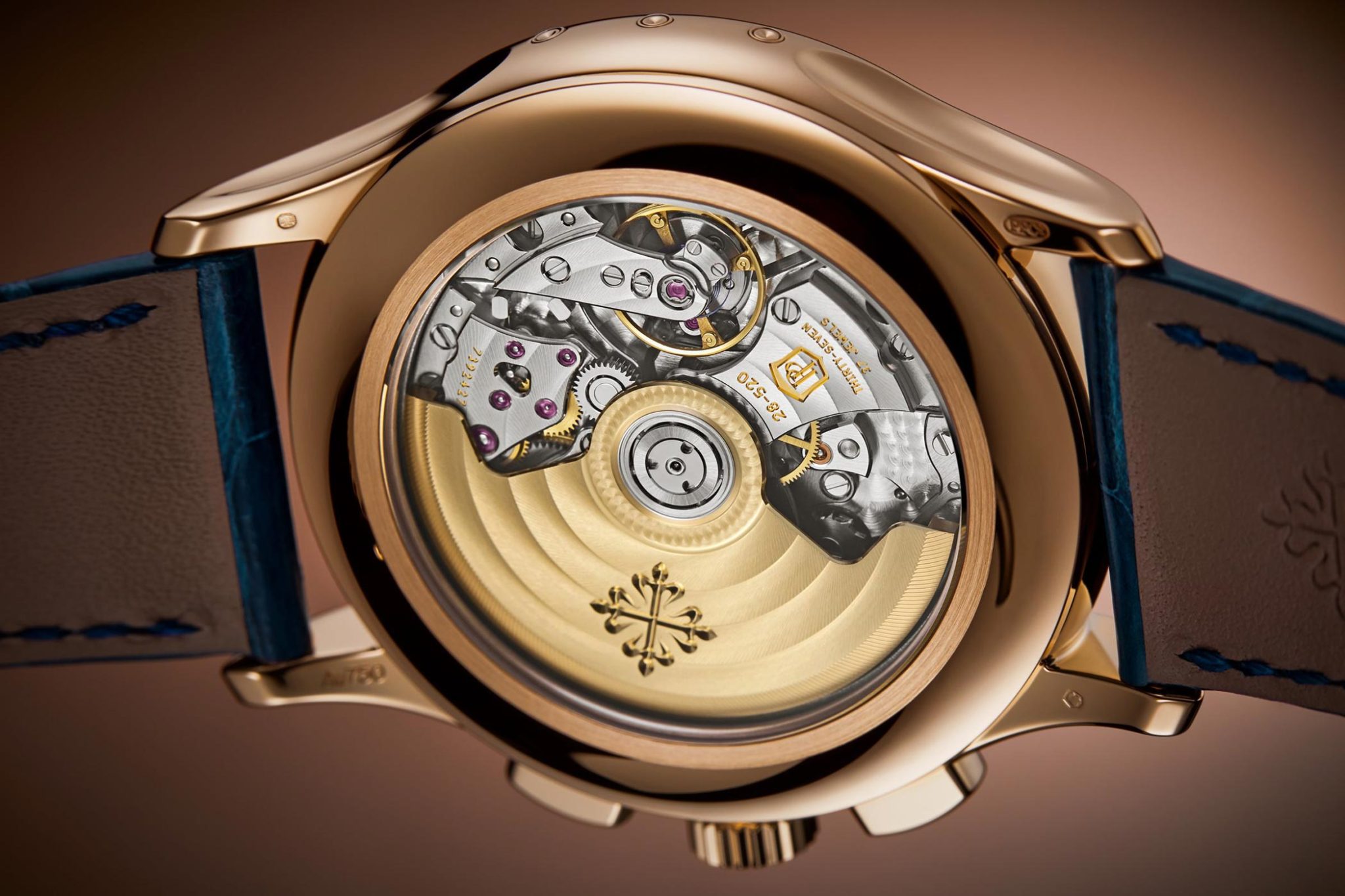 ---
Saving the best 'til last: Grandes Complications
---
At the top of the Patek Philippe portfolio, things get extra-rare. We're talking about watches produced in such small numbers – and of such high quality that they couldn't even be photographed on their own at the presentation for Swisswatches Magazine, but could only be admired in showcases. The bicolour Grandmaster Chime i.e., in a mix of rose and white gold, and the Grandmaster Chime Haute Joaillerie, with 118 baguette emeralds and 291 baguette diamonds.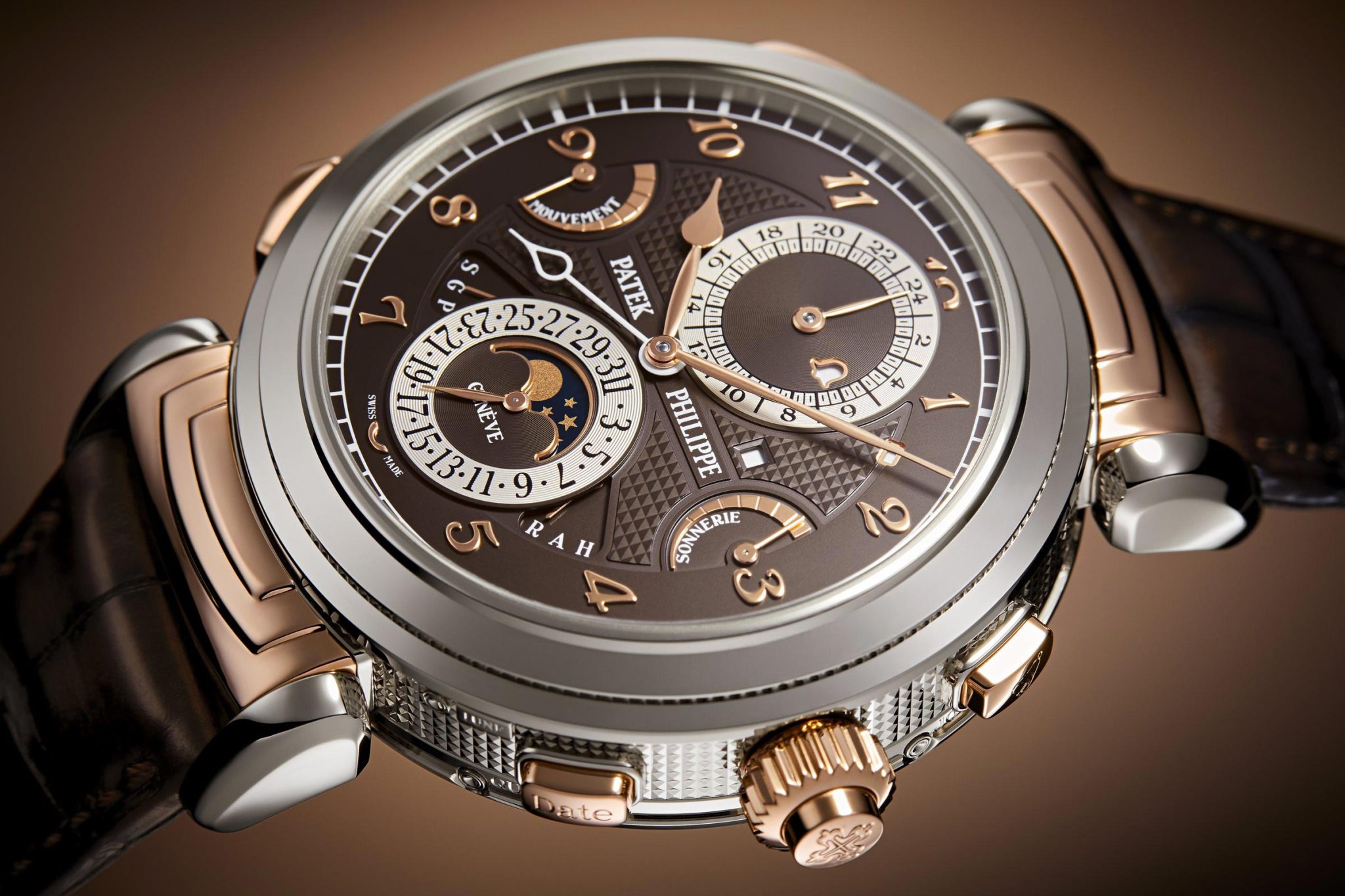 Or, there's the Reference 5531 now in white gold, a World Time watch with minute repeater and cloisonné enamel from the Rare Handcraft collection. Also worth a mention is the minute repeater Reference 5178G-012with two cathedral gongs and a hand-guillochéd dial concealed under blue enamel – a dream with a diameter of 40 mm.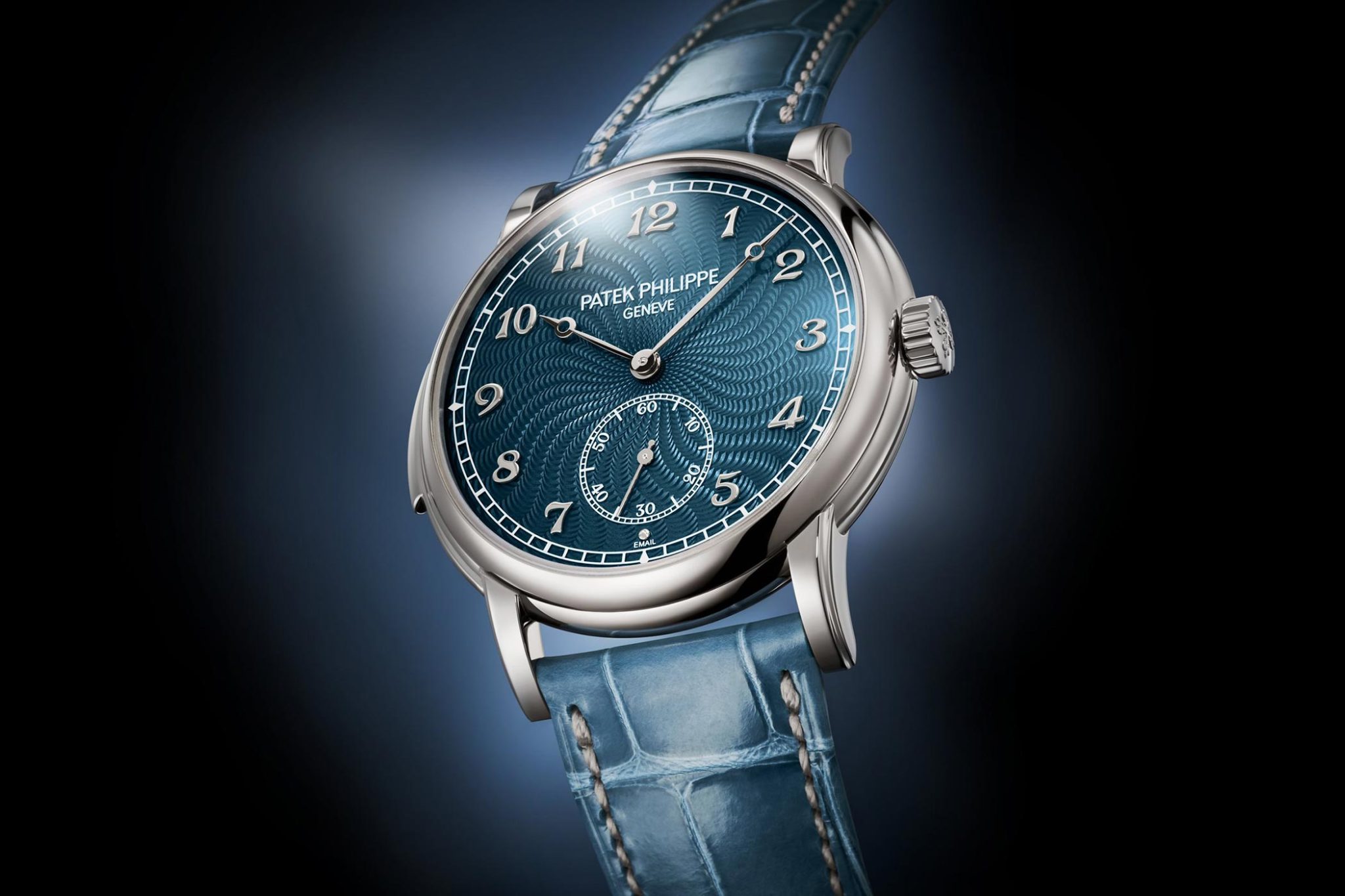 The watch with the greatest showstopper qualities, however, is the Reference 5316, which was presented in a version with a sapphire crystal dial with a black gradient. Of course, this reference also existed in a version with a black dial, and that was undoubtedly an extremely beautiful watch, with minute repeater, retrograde date and tourbillon to boot. But the new dial gives the current Reference 5316 a presence that is otherwise only known from the biggest Hollywood stars.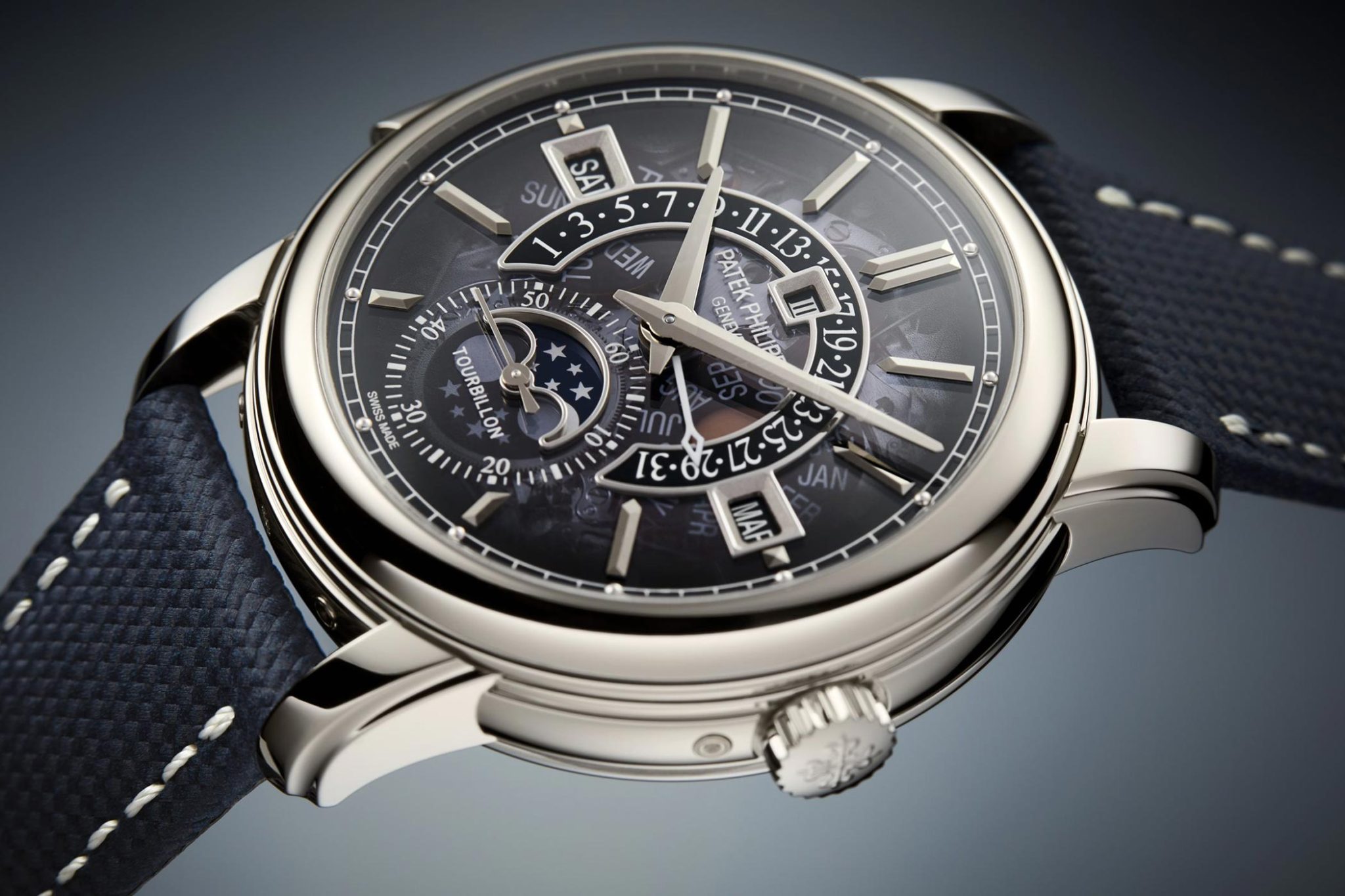 It combines beauty and style, class and daring. And whoever suggestively coughs before whispering 'Lumen' at this point might just be referring to a piece from Glashütte, which has a related look. Yet this one reference is in a class all of its own, not least because this world of novelties proves one thing above all: it is so futile to compare. What touches a collector's heart is rather a highly personal matter, and there is hardly a manufacture that serves the different needs of its clientele as diversely and at such a high level as Patek Philippe.
---