Since its establishment in 1972, Porsche Design's watch collection has been steadily growing. The 1919 Collection, which was first introduced in 2015, is dedicated to the Porsche car series. This year, the new collection is inspired by the famous 911 series that Professor Ferdinand Alexander Porsche designed 54 years ago! The design and technology of these timepieces strives to be as close to the purist and functional aesthetic of the sports cars as possible.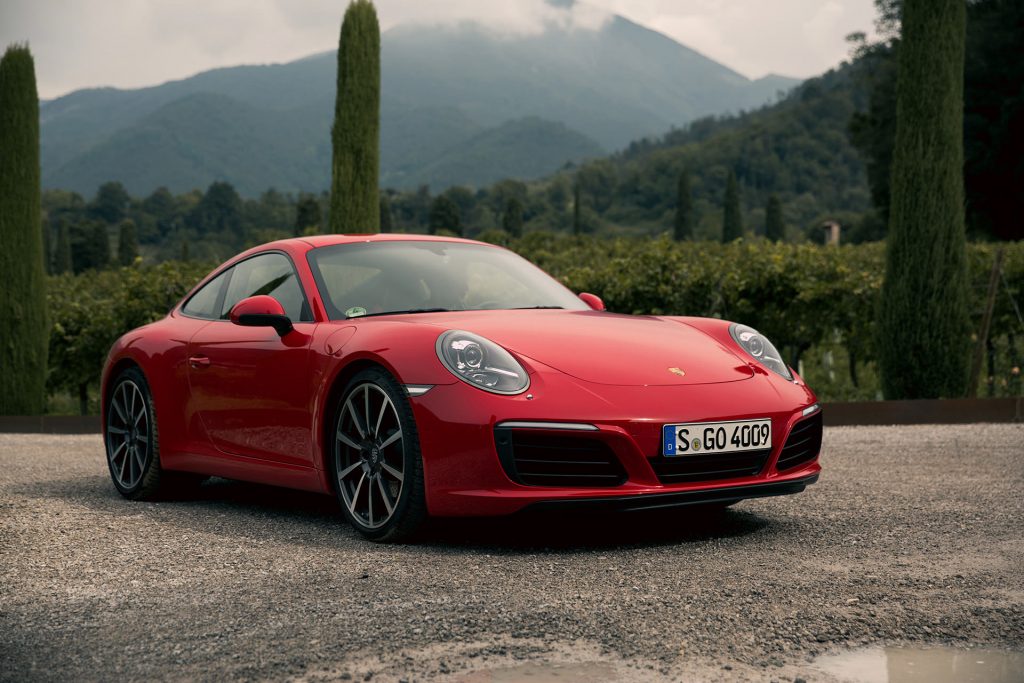 Porsche 911 Carrera
Professor Ferdinand Alexander Porsche was fascinated by the Bauhaus style which was developed in 1919 – hence the name of the collection. It demonstrated a timeless design which he adopted into the design of his cars, including the world famous 911 series. To quickly take a look into the different Porsche Design watch collections, the Chronotimer Collection and the Monobloc Actuator Collection (introduced at the start of this year) are much more orientated by state-of-the-art technology and a sporty design, whereas the 1919 collection embodies aesthetics and functionality.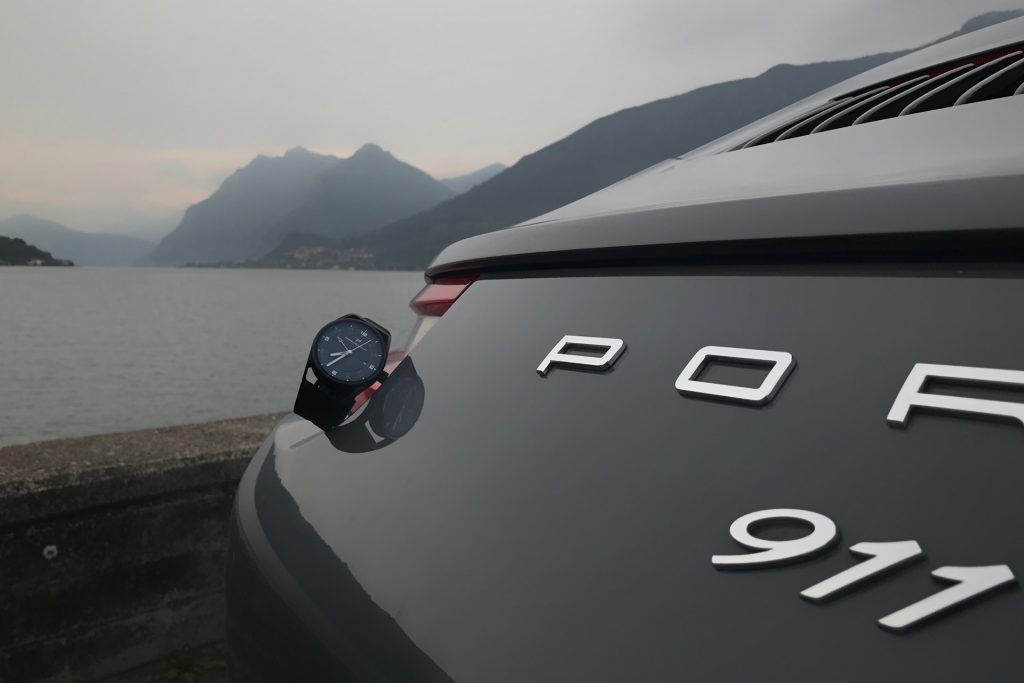 Porsche Design 1919 Globetimer
There are three new watches within the 1919 Collection: 1919 Datetimer, 1919 Chronotimer and 1919 Globetimer. These three are available in pure or blackened titanium with a titanium bracelet or rubber strap. The 1919 Globetimer offers a second time zone and displays all 24 worldtime zones on its caseback. For Porsche Design, it was important to focus on the dial as this is the place where all functionality of a watch takes place. Therefore, the case of the 1919 collection is as small as possible, so that the watch is able to dedicate all space to the dial, its digits and the hands.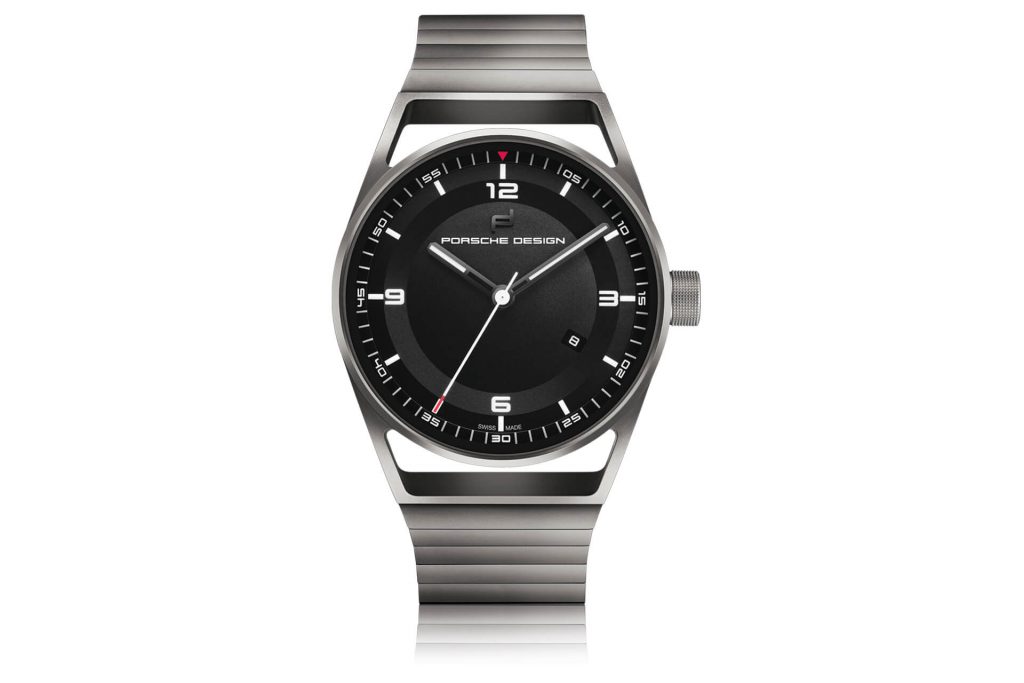 Porsche Design 1919 Datetimer (left)
Porsche Design 1919 Chronotimer (middle)
Porsche Design 1919 Globetimer (right)
A special piece within the new collection is the 1919 Datetimer One Millionth 911, which will be available this autumn – dedicated to the production jubilee of the millionth Porsche 911 which was in May this year. We are not talking about smartphones or shoes – we are talking about one million 911 luxury cars that have been sold, which is incredible in itself. Meanwhile, the watch differs little from the other ; the second hand shines in the same 'Irish-green' as the car body. The golden Porsche emblem is displayed on the dial and the wristband is made of the same leather as the seats of the cars – even the seams are made with the same yarn. The watch is limited to 130 pieces, in a nod to the 130 horse power of the first 911 model.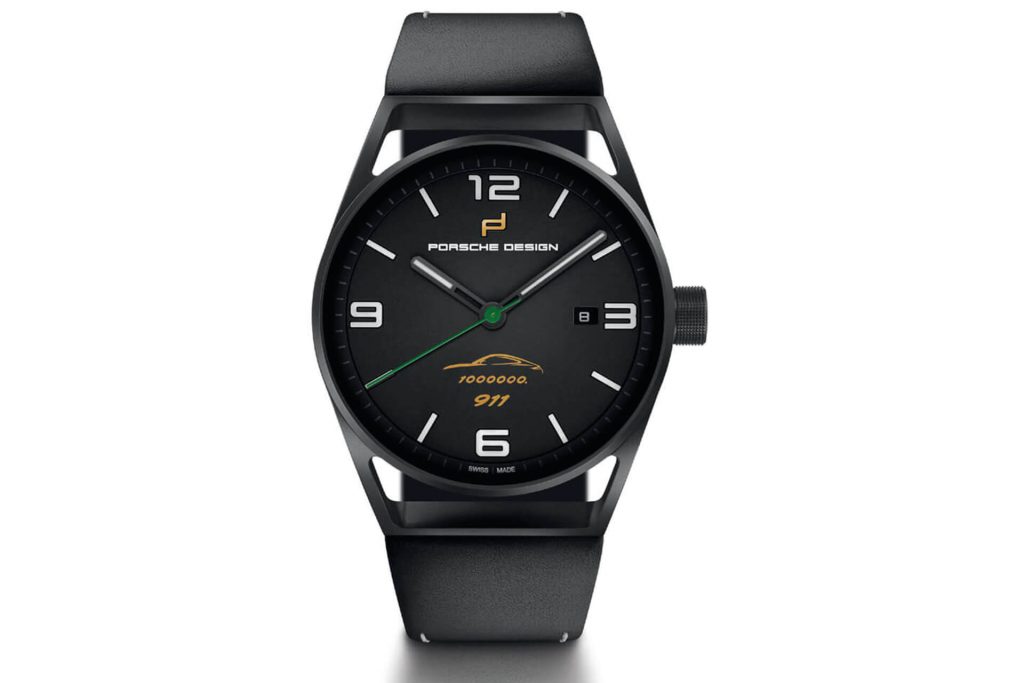 Porsche Design 1919 Datetimer One Millionth 911
The 1919 Collection watches are developed from the Swiss Porsche Design Timepieces AG in Solothurn in close collaboration with the Studio F.A. Porsche, their own design studio from Weltruf in Zell am See. This makes the watches something special; designed in Austria, yet proudly Swiss made.
---
---