Whenever Raphael Nadal sweeps across the court for hours again while wearing his Richard Mille watch, the sportsman doesn't have to care any longer about damage that might be caused by overwinding. Thanks to Richard Milles newest invention: a declutching rotor system. Given that the Richard Mille testimonial already owns one of the only 100 pieces of the new Blue Ceramic that have been produced.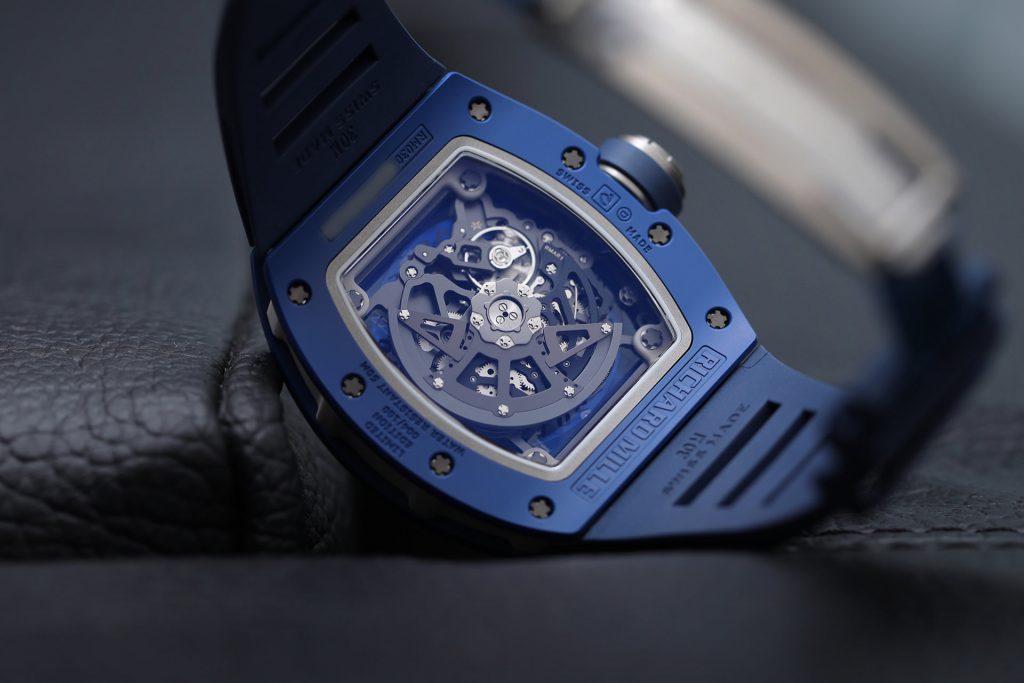 The calibre RMAR1 with a declutching rotor system
Not long ago we introduced the Richard Mille RM035 Ultimate Edition. Yet the brand, which is mainly famous for their art of engineering, has launched another high-tech timepiece and solved a headache-causing problem for watchmakers. The limited RM030 Blue Ceramic EMEA is equipped with the new calibre RMAR1 with a declutching rotor system, which prevents the watch from overwinding.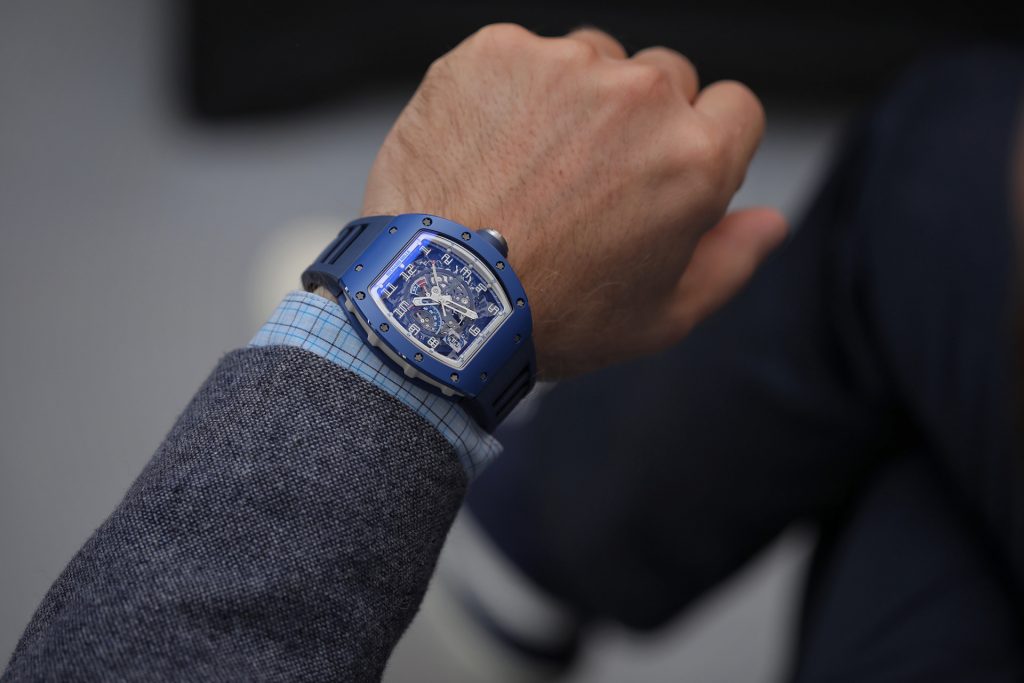 In sight – at 9 o'clock you can check the remaining power
To explain what's behind this, it gets little tricky. The winding of a wristwatch is accomplished by a small rotor, which turns as a result of the physical movement of the wearer. These rotations of the rotor puts energy to the winding barrel, winds up a dedicated spring and will sooner or later reach its maximum. Now it is fully wound up. Traditionally, to beware it from overwinding a sliding flange allows the spring to slip. Disadvantage is, that this system might help to build up harmful debris inside the barrel, as the flange releases the excess energy of overwinding during longer periods.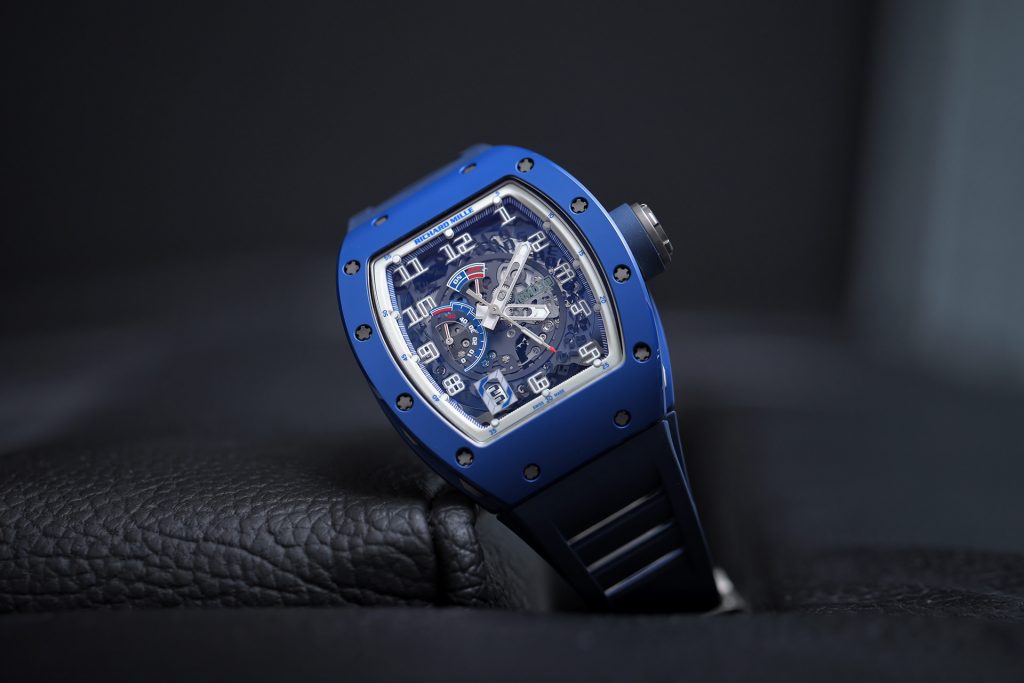 The RM Blue Ceramic is limited to 100 pieces
Richard Mille found a simple but genius solution to eliminate this problem! They designed a rotor that declutches automatically. The winding barrel disconnects from the rotor's winding mechanism at the moment when the spring is fully wound. When the power reserve reaches 50 hours, the rotor is declutched. When it decreases to 40 hours, the rotor will clutch and the watch starts winding again. At 12 o'clock on the dial you can check whether the rotor is winding or not with the 'on' and 'off' indicators. At 9 o'clock you can check the remaining power reserve.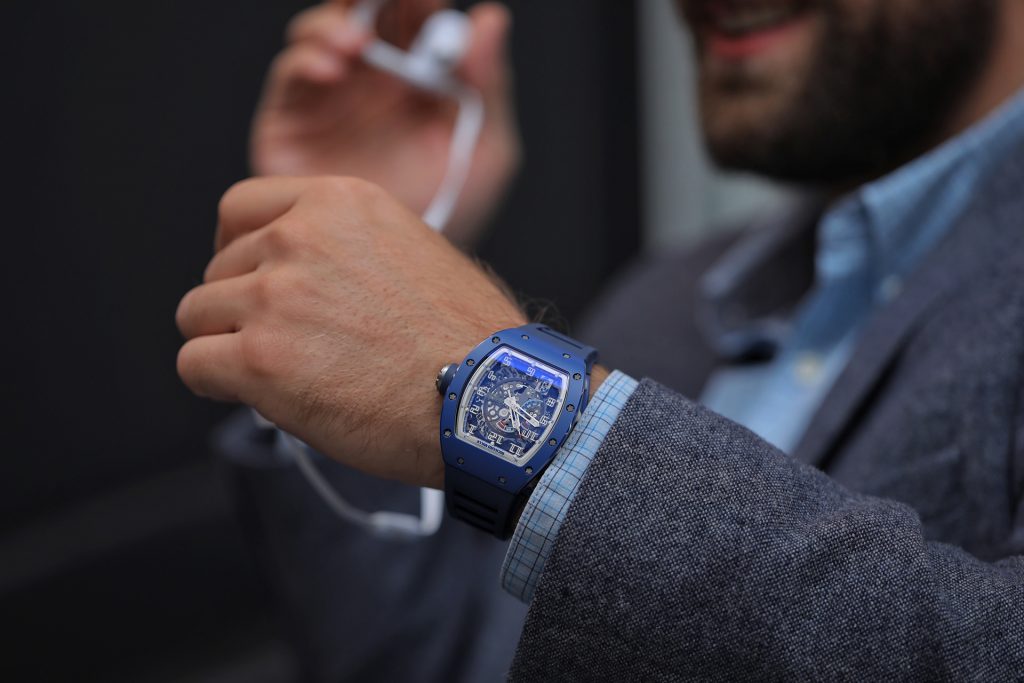 Time consuming – just the blue ceramic case takes 30 hours of work
The limited timepiece is now available with a blue ceramic case, which again is extremely solid and nearly scratch-resistant. Just the case requires more than 255 tooling operations and takes 30 hours craftsmanship. Nearly all parts of the watches are made of high-tech materials to make it solid and extra-light at the same time.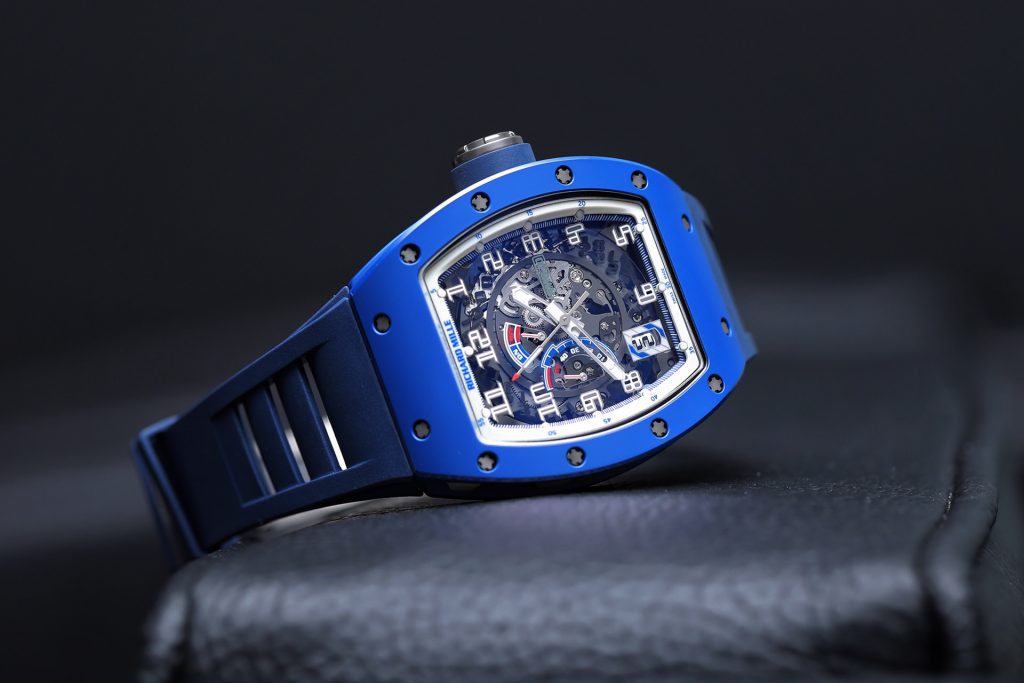 Richard Mille RM030 Blue Ceramic EMEA
The EMEA stands for Europe, Middle East and Africa ­– the regions where the RM030 Blue Ceramic will be on sale for 163.500,- Euro per watch.
---
---