From Nadal's ground-breaking RM 27-04 with tourbillon to the handsome RM 029 Le Mans Classic, the male percentile of Richard Mille fans shouldn't find it too hard to pick out a pretty phenomenal sports watch. But what about the women, pipes up a voice at the back of the room? Up until now, this question would be met with silence. Yet times are changing in the watch world, as Richard Mille launches its very first women's sports watch:
the RM 07-04.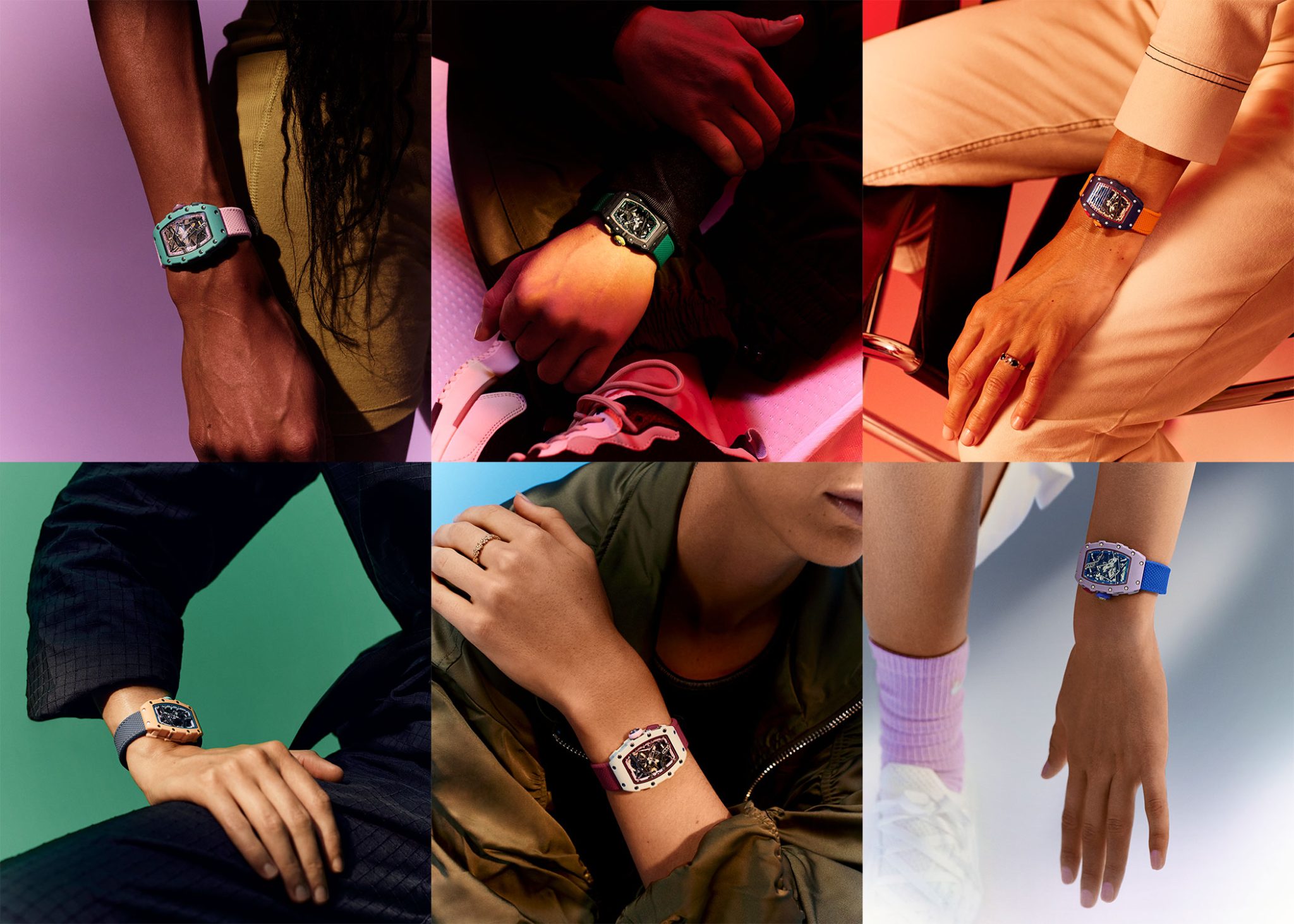 Sports are an integral part of Richard Mille's brand identity – the athletes who represent the brand provide constant inspiration for its watch designs while simultaneously pushing innovation on all fronts. In return for their partnership, the watchmaker strives to create timepieces that match seamlessly to the varying requirements of the most successful sportsmen and sportswomen in the world.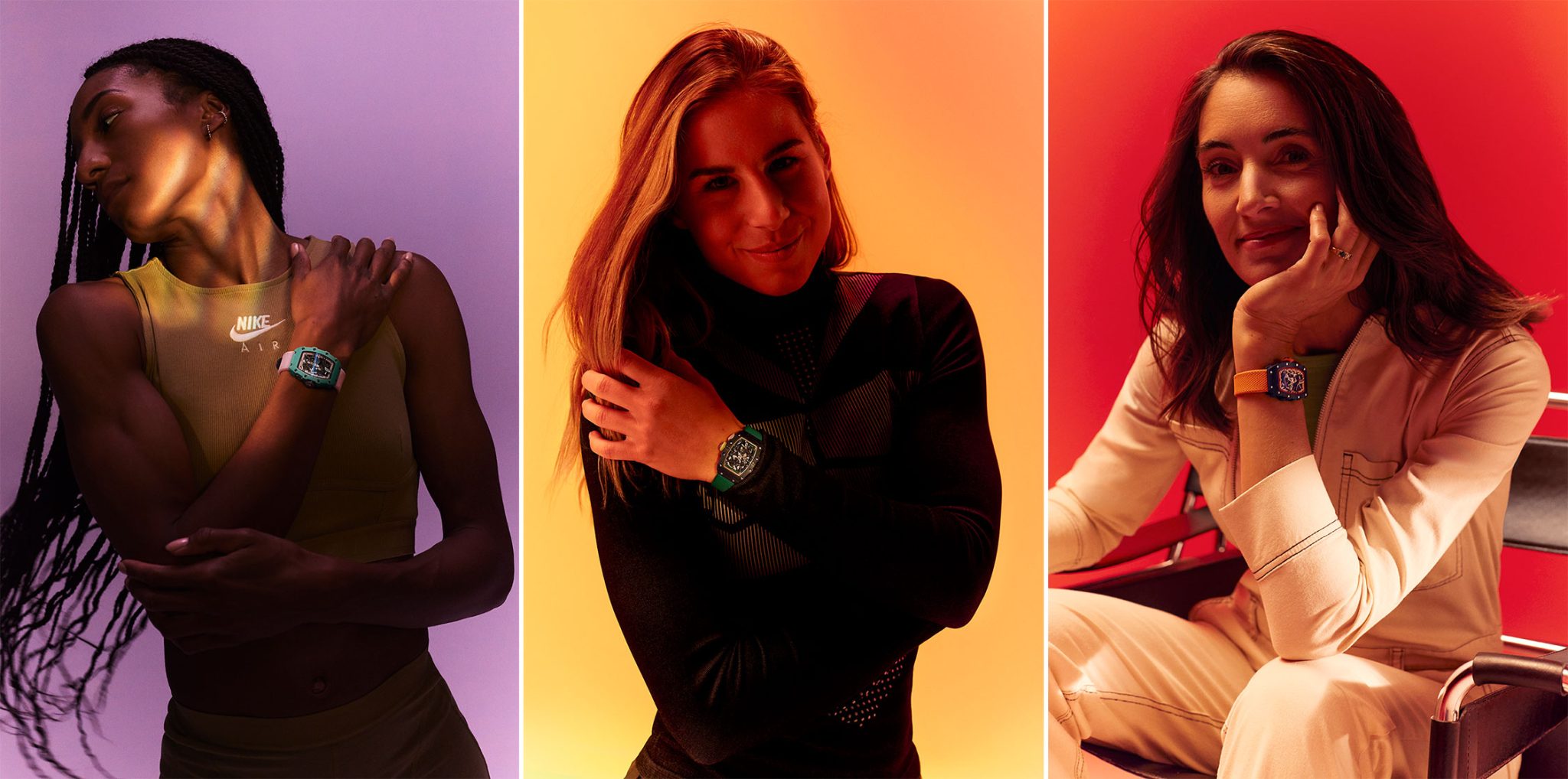 Nafi Thiam, Ester Ledecka, Margot-Laffite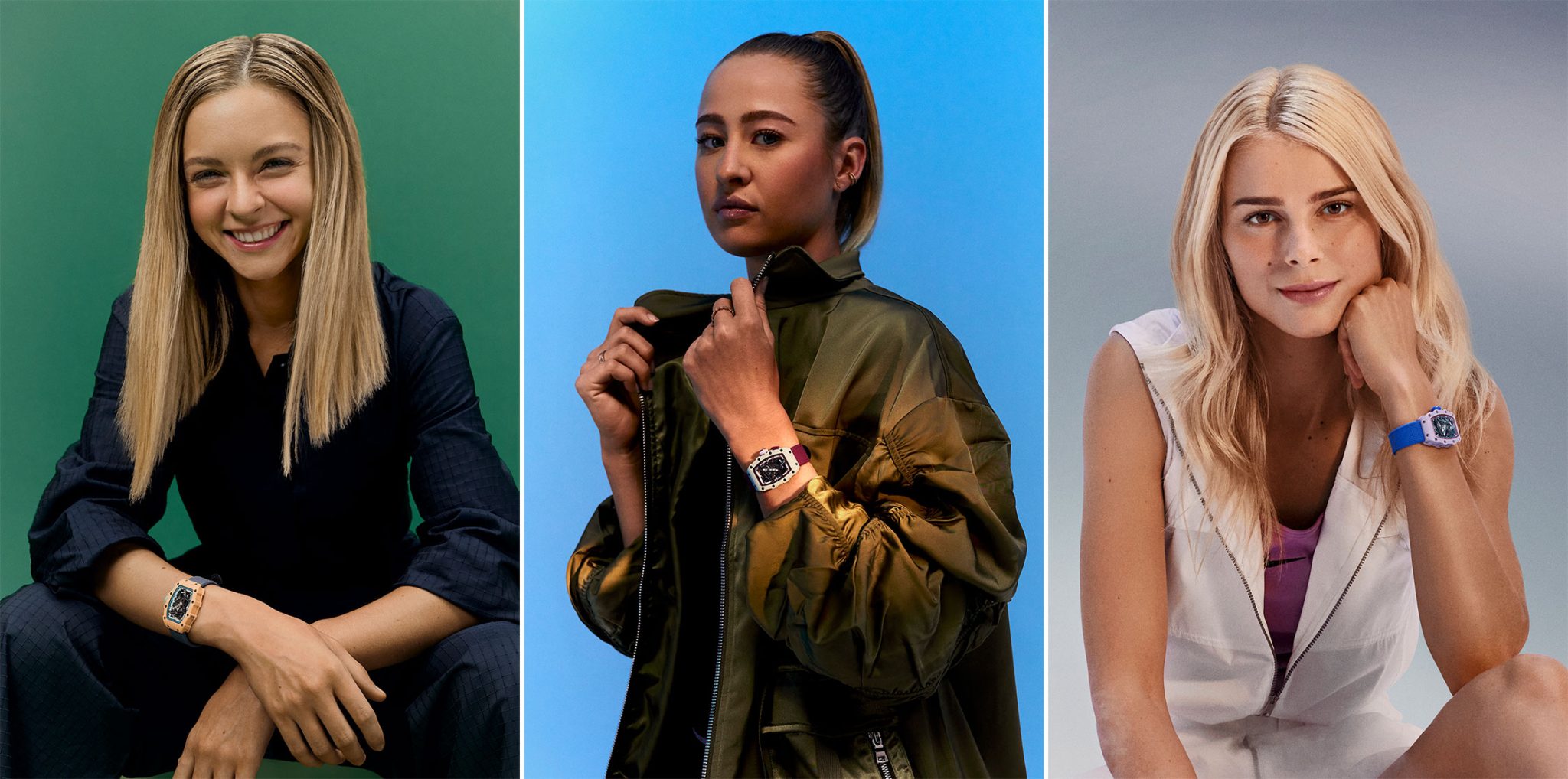 Aurora Straus, Nelly Korda, Yuliya Levchenko
After closely collaborating with six female athletes, the innovative horology house is now introducing six different versions of the RM 07-04, each of which correlates to their respective sports. The result is a well-proportioned, agile watch model that weighs a mere 36 grams – including the Velcro strap. That makes this automatic sports watch the lightest timepiece in the history of the Richard Mille ladies' collection.
---
The case
---
Dimensions and materials
To keep these new ladies' watches sophisticated, balanced, and of course wearable, Richard Mille opts for dimensions of 30.50 x 44.95 mm, combined with a case height of a fairly slim 10.35 mm. Five of the new models use Quartz TPT, while the remaining piece uses Carbon TPT. The latter material already made an appearance back in 2022, in the form of the RM 07-01 ladies' watch, combined with ceramic and gold.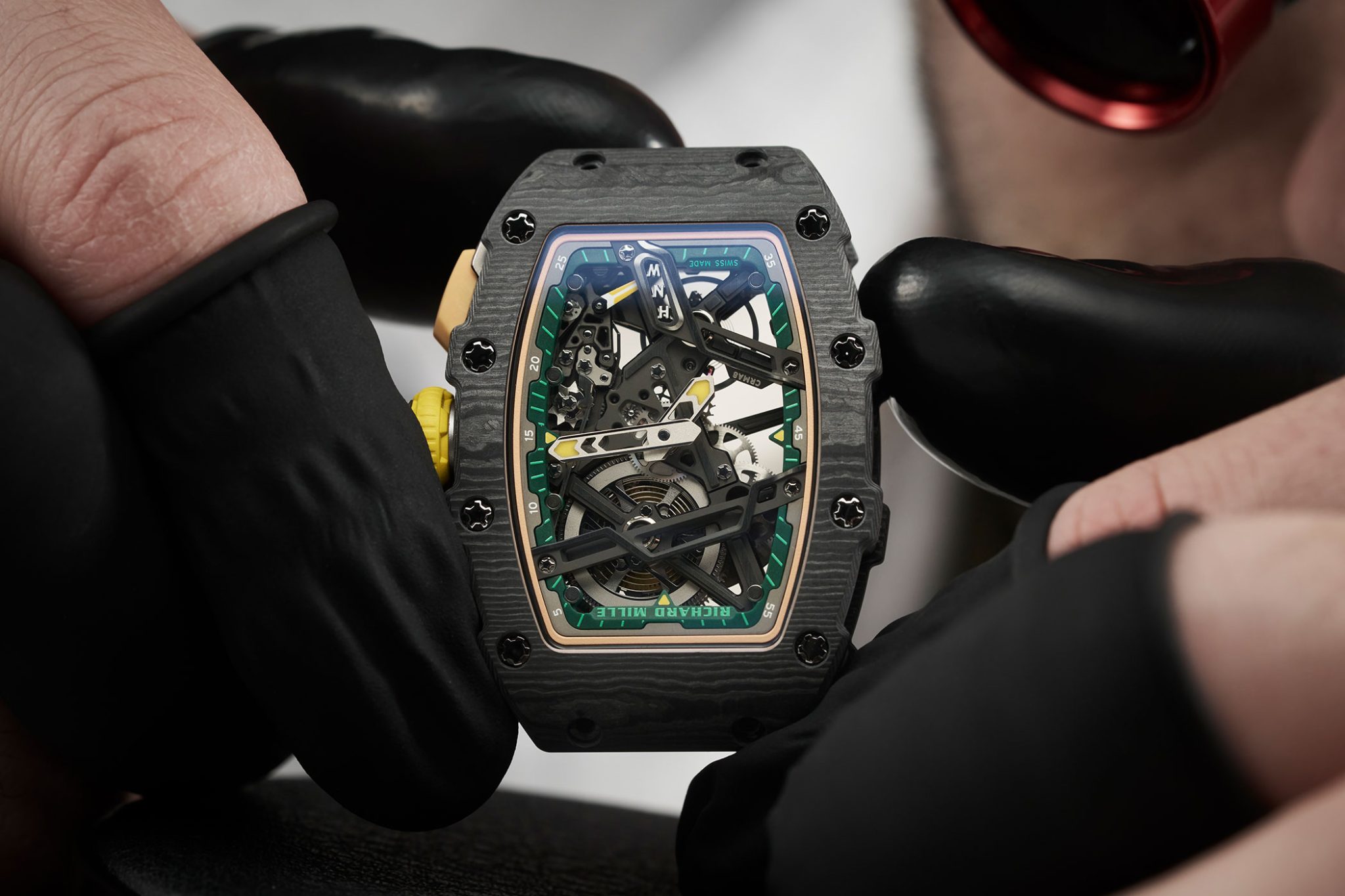 Credit © Fabien Nissel
With both Quartz TPT and Carbon TPT developed specially for Richard Mille, the materials consist of multiple layers of parallel filaments obtained by dividing silica threads (for Quartz TPT) or carbon fibre threads. The key benefits of these materials are their resistance to high temperatures as well as their strength.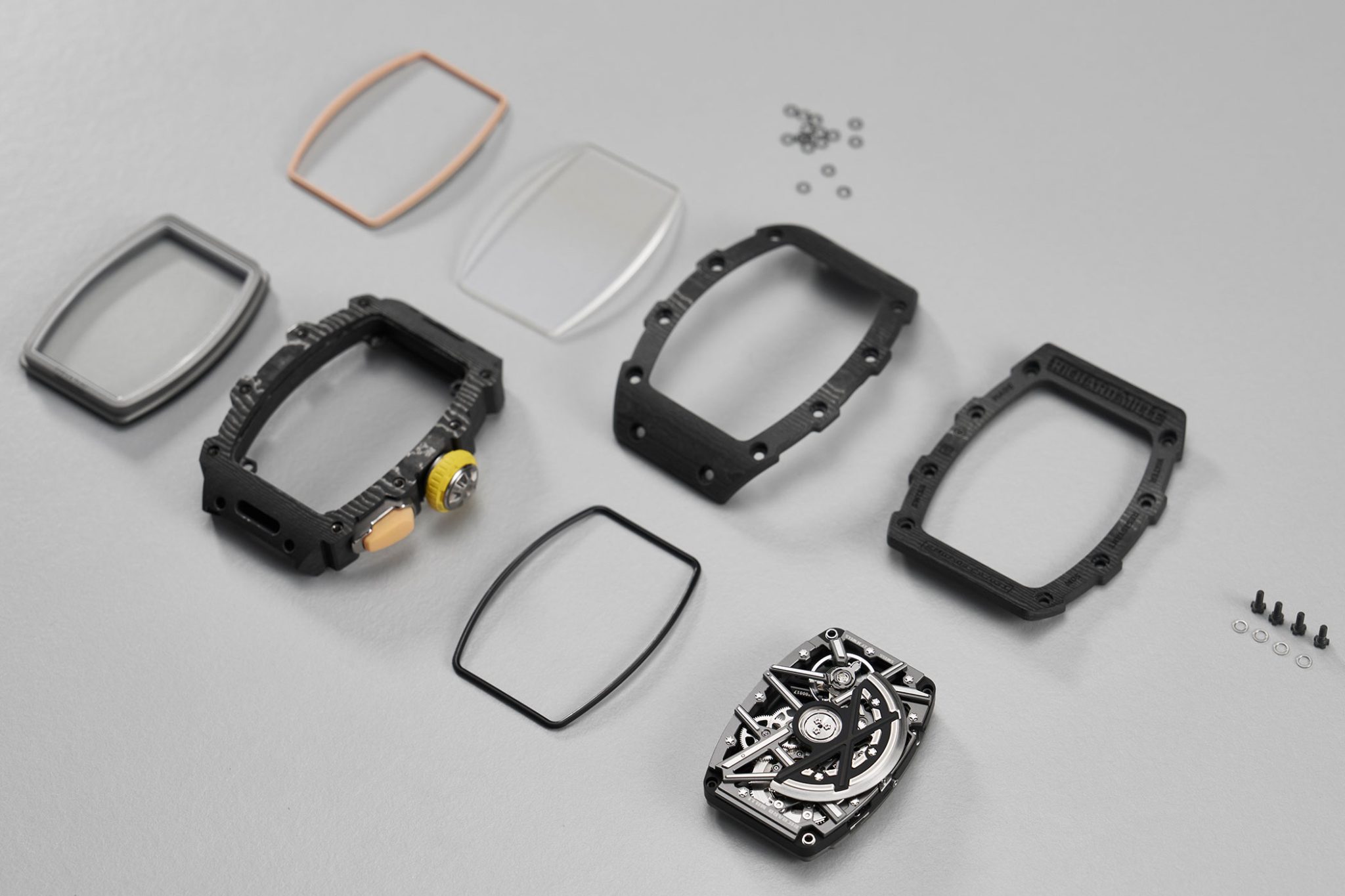 Credit © Fabien Nissel
After the fibres are aligned in layers and saturated in resin, they are heated to 120 degrees Celsius and subjected to intense pressure, before being milled and finished at the manufacture. With six distinctive different colours available, the cases are also water-resistant to 50 m and screwed together with grade 5 titanium.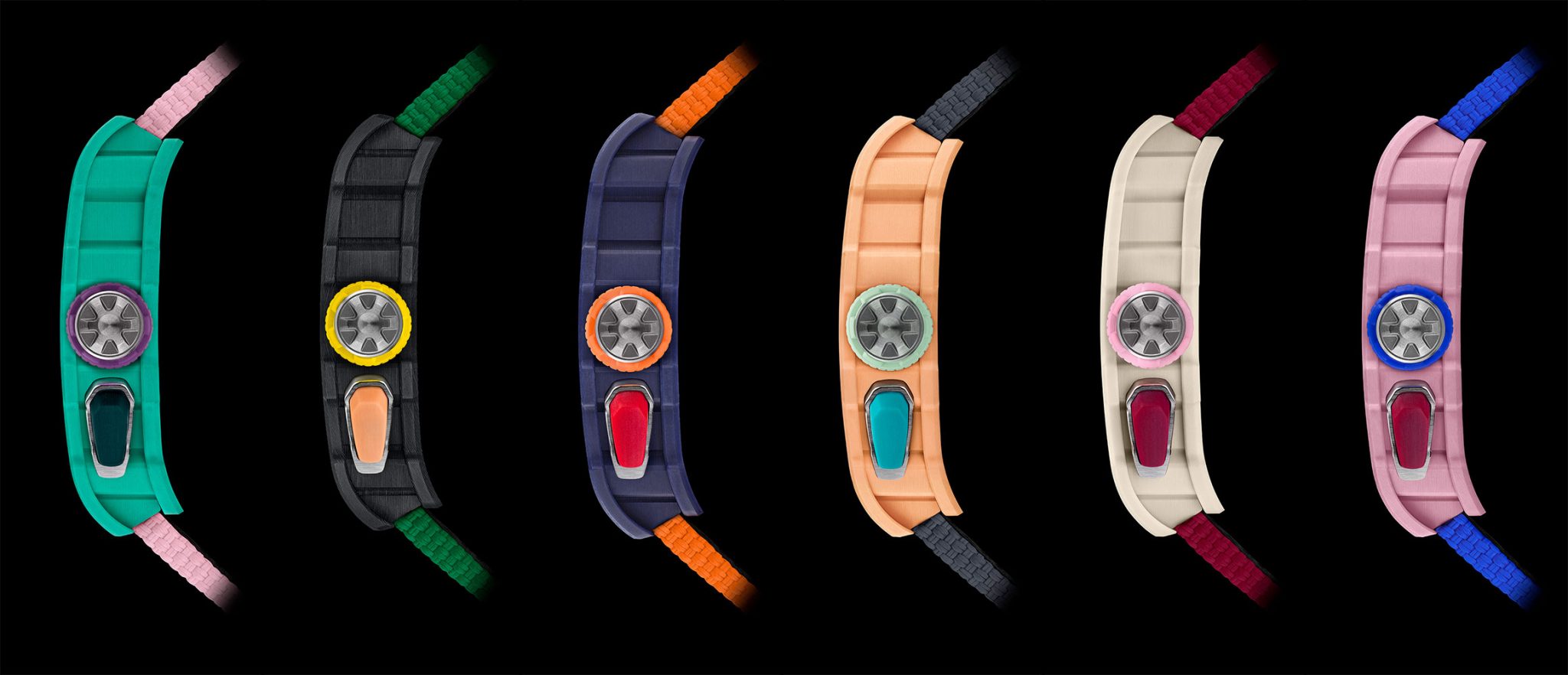 Master of innovation: Shock resistance
An frequent talking point when it comes to the new RM 07-04 is just how shock-proof it is: the watch can withstand accelerations of over 5,000 g's. For context, most human beings can withstand roughly only 5 g's – and only for a few seconds. Amongst other things we'll come onto later, Richard Mille achieved this feat by equipping the automatic sports watch with gears that have involute (spirally curved) profiles. This eliminates any discrepancies between the wheel centres, especially those caused by temperature shifts.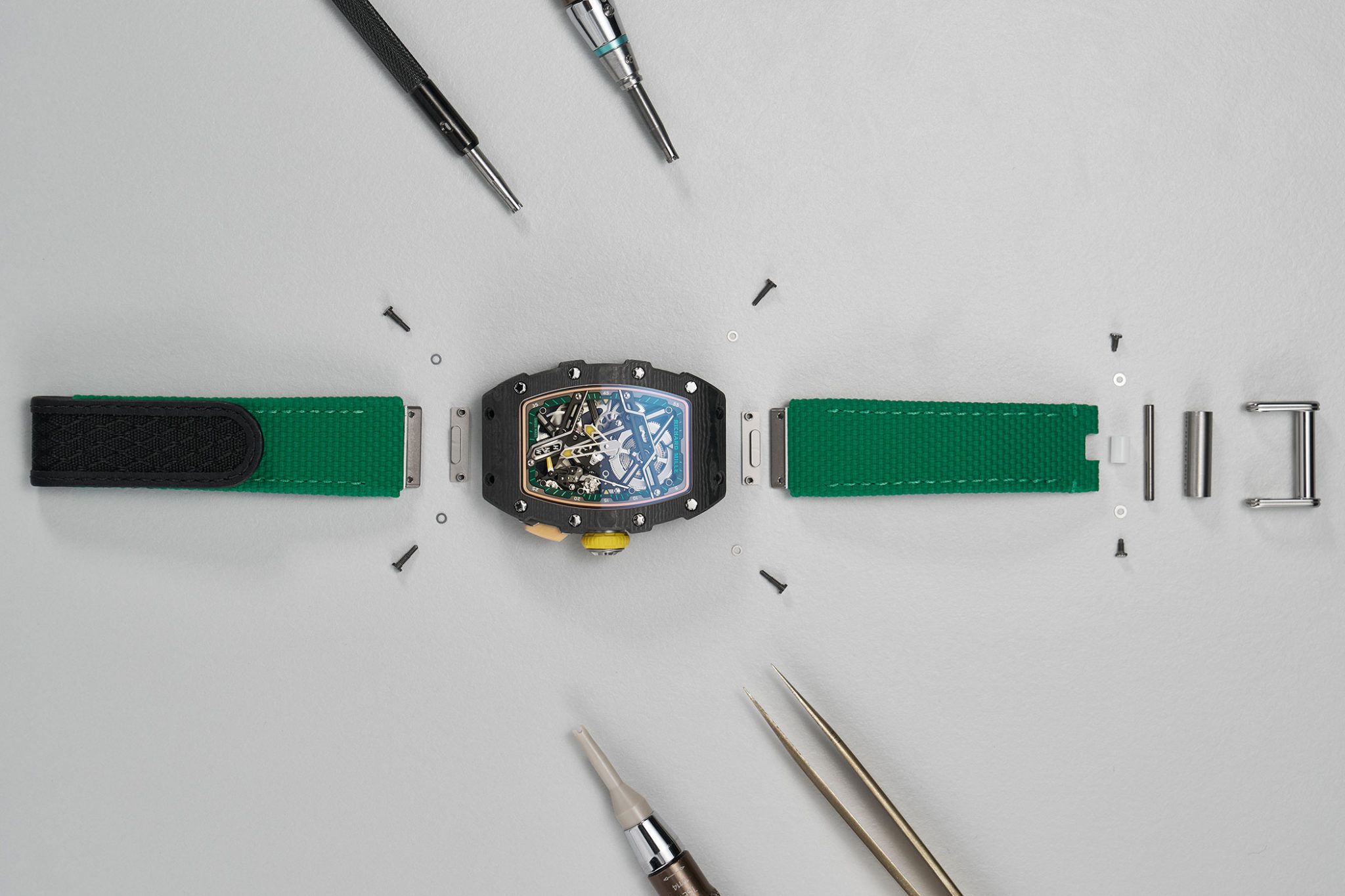 Credit © Fabien Nissel
A calibre-centric dial
The phenomenal dials on the RM 07-04 models fully expose the skeletonised automatic calibre CRMA8 – a rare sight on women's watches, and even rarer on women's sports watches. Three years in the making, the calibre CRMA8 is, in fact, the most compact movement ever developed by Richard Mille, with every millimetre as skeletonised as possible. According to the company's Technical Director for Movements, Richard Mille was faced with a threefold technical challenge: extreme skeletonization, integration of the case with the movement, and inclusion of an inverted function selector.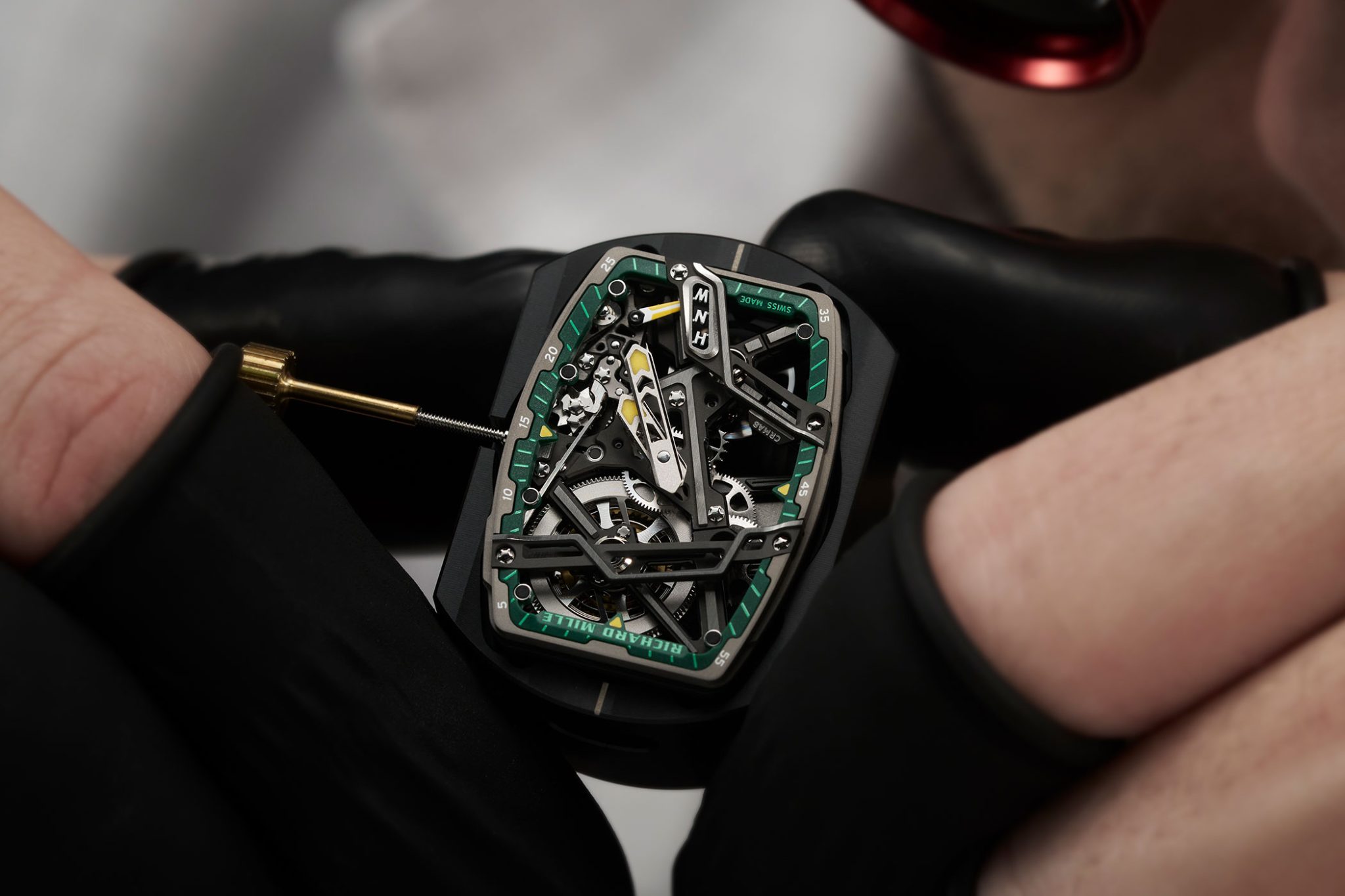 Credit © Fabien Nissel
Grade 5 titanium
The dial's architecture is upheld by a titanium baseplate and bridges, which are coated with black PVD. Richard Mille opts for Grade 5 titanium on these sports watches in order to make use of the remarkably rigid alloy's biocompatible and highly corrosion-resistant qualities, enabling the gear train to function effortlessly. Furthermore, Grade 5 titanium is roughly five times stronger than steel, thus often appearing in industries such as aerospace, aeronautics, and automotives. Unlike in those industries, however, the baseplate and bridges exposed on the dial are finished to perfection. The components are satin-finished, micro-blasted and bevelled by hand, before being tested to ensure they meet demanding strength requirements.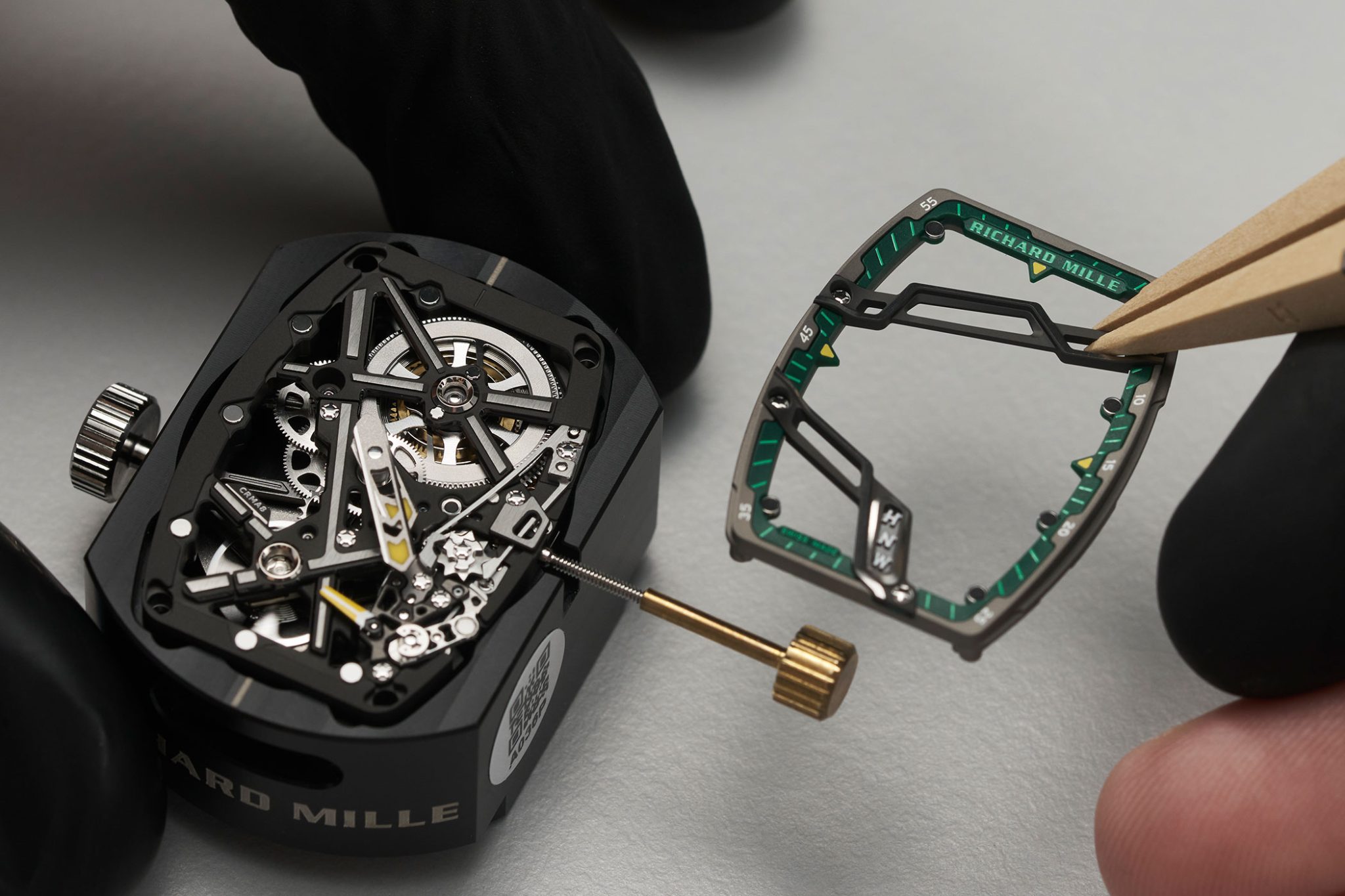 Credit © Fabien Nissel
Situated beneath the titanium crown, Richard Mille's designers integrate a colourful push-button for the function selector – a complication synonymous with the brand. This allows the wearer to select the winding, neutral and hand-setting functions on the RM 07-04 with just a push. In turn, a small hand at 5 o'clock displays the selected function. Furthermore, this special inverted selector eliminates all pressure on the winding system, while simultaneously providing an improved view of the movement's kinematics in action.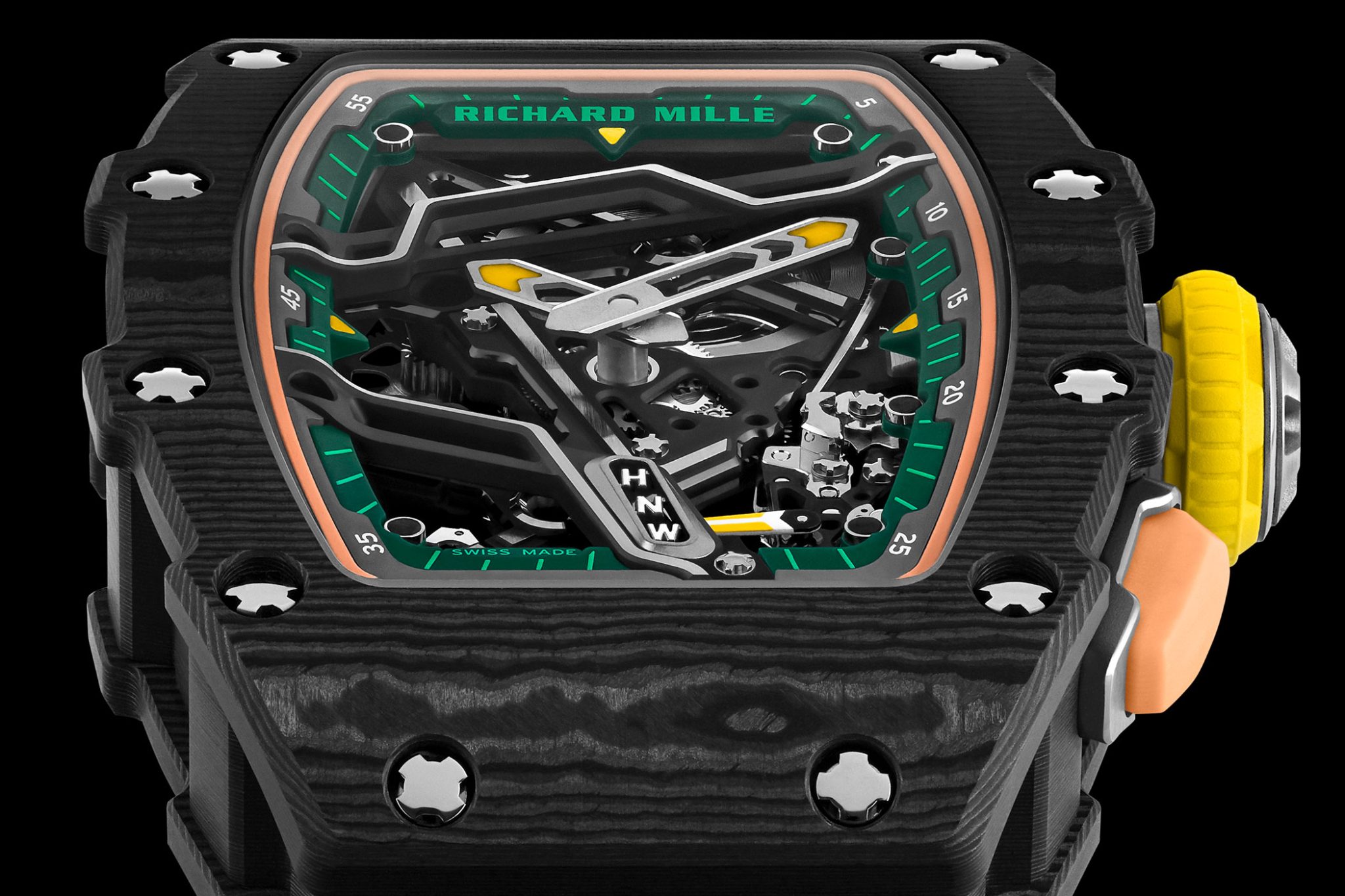 The dial also exposes yet another horological spectacle: the free-sprung balance with variable inertia. This device guarantees greater reliability when subjected to shocks – again, vital in a high-quality sports watch – including during movement assembly or disassembly, creating better chronometric results over time. In addition, the regulator index is replaced with four adjustable small weights on the balance, allowing for a more accurate and repeatable calibration of the movement.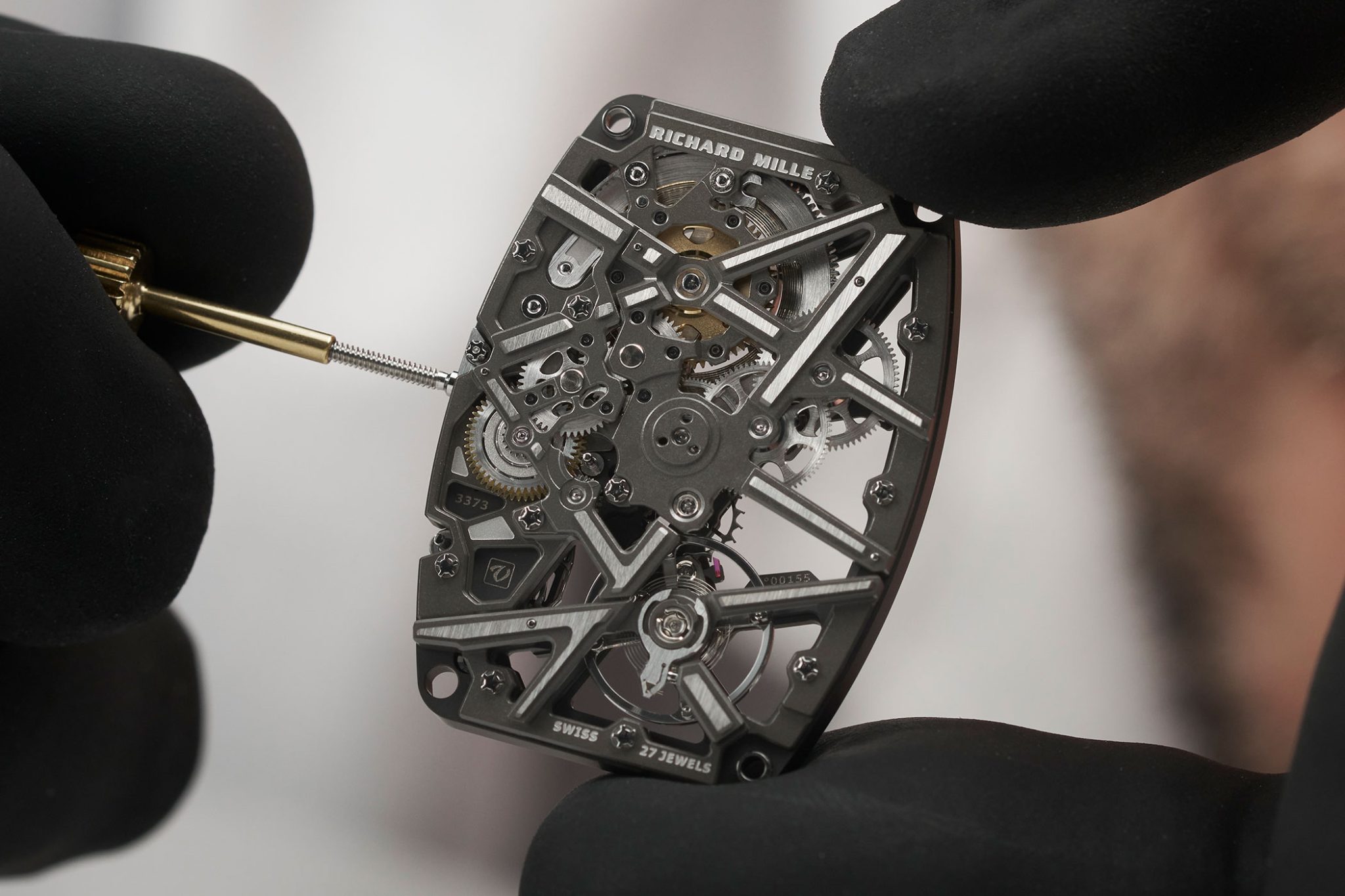 Credit © Fabien Nissel
A fast-rotating barrel and platinum rotor
Via the caseback, the wearer can admire her RM 07-04's lustrous platinum rotor, with the movement beating at a frequency of 4 Hz. Thanks to the use of a 'OneWay' winding system and ceramic ball bearings, the calibre's barrel can efficiently gain energy despite the compact dimensions of the skeletonised women's watch. The performance-enhancing, fast-rotating barrel avoids the problem of periodic internal mainspring adhesion, while offering the ideal power reserve and regularity ratio. Equally innovatively, the optimised delta curve of the coiled leaf-spring inside the barrel increases the precision of the calibre by ensuring a constant delivery of power over close to 50 hours of operation, using energy produced by the rotor.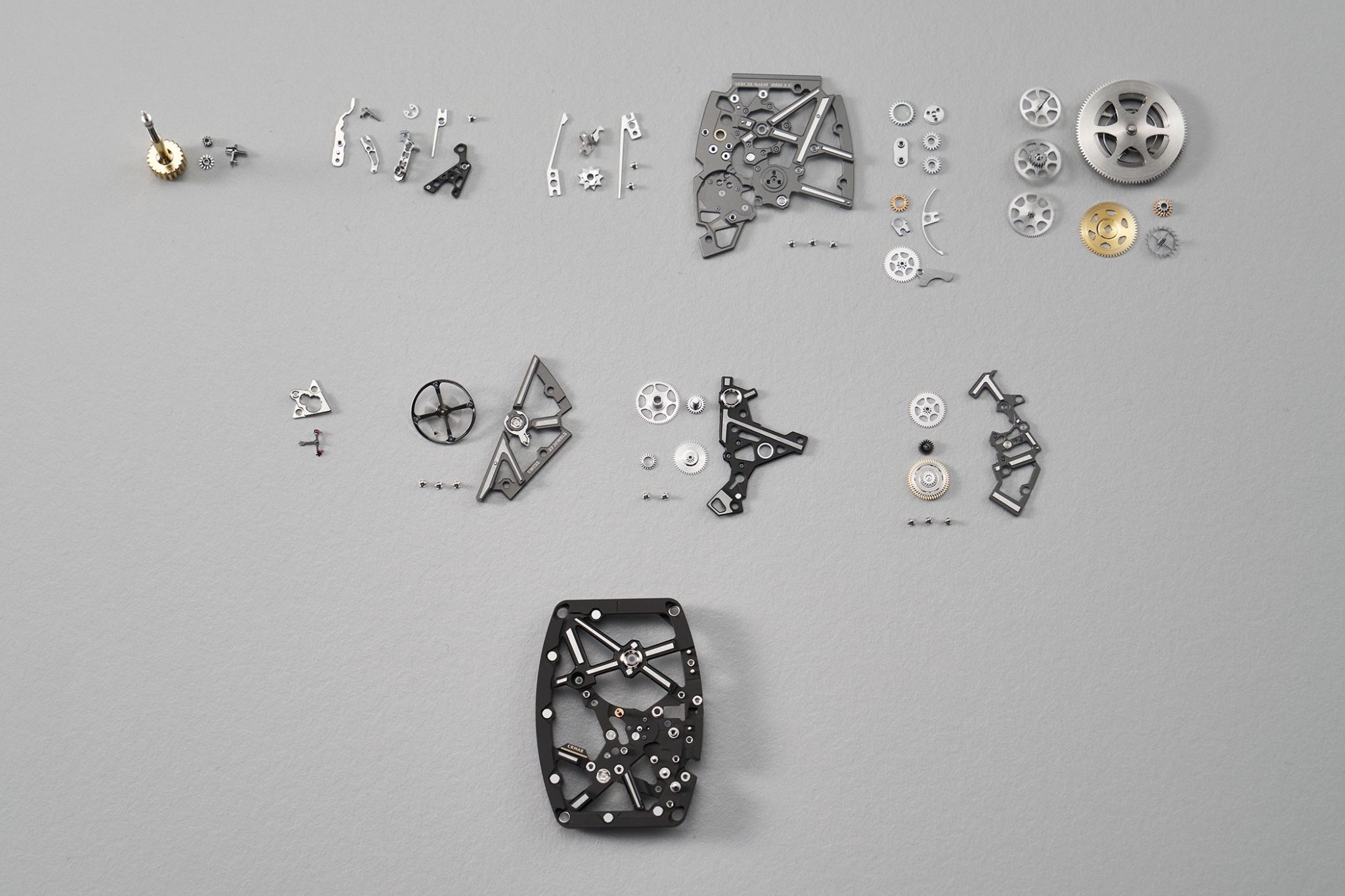 Credit © Fabien Nissel
---
Meet the athletes
---
Our partners are passionate people, willing to break the mould of their respective disciplines in order to succeed'

– Amanda Mille, Brand and Partnerships Director.
According to Brand and Partnerships Director Amanda Mille, these ladies' sports watches were brought about in the hope of meeting the demands of the brand's partners, who 'wanted an even more technical piece to support them in their sporting activities.' The faces of the six new RM 07-04 models are Nafi Thiam, Yuliya Levchenko, Ester Ledecká, Nelly Korda, Aurora Straus and Margot Laffite. But who are the personalities behind the watches and what inspired their respective designs?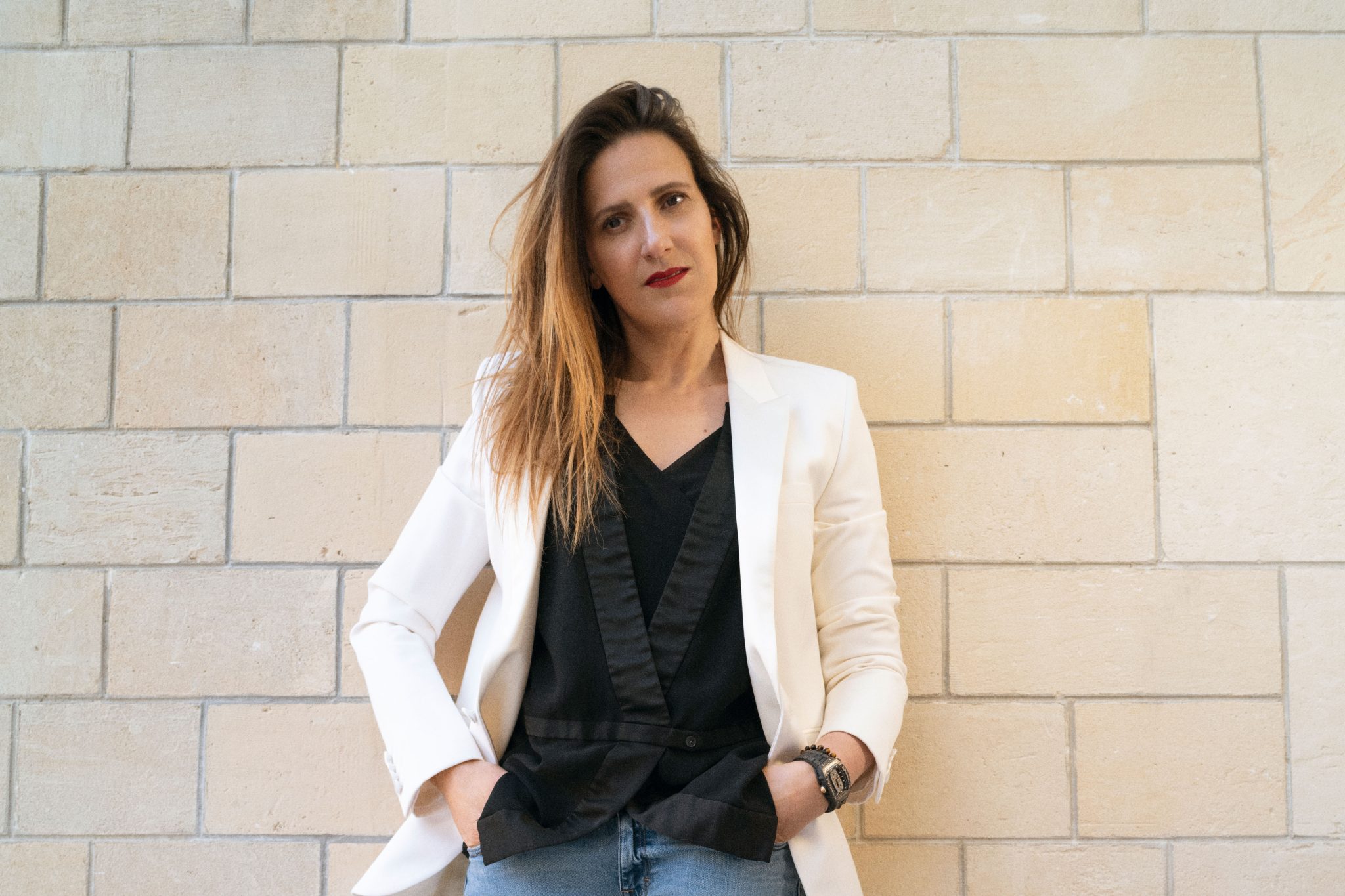 Amanda Mille
Credit © Mathieu Cesar
---
Nelly Korda
---
American golfer Nelly Korda reached No.1 in the world ranking back in 2021, despite being only 22 years old at the time. Nelly opted for a feminine palette of pink shades for her watch – but it is the lightness of the sports watch that is most important for her. 'The watch is light, and it feels very snug and just easy on the wrist. It's literally art. It's a very beautiful piece. I also love the detail that you can see inside the watch, the techniques, the mechanisms. I love that the colours pop, the blend with the burgundy, the pink and the white. I feel so comfortable in it that it's just like a piece of me. It's easy to wear while playing sports. In golf, the precision in detail is very important.'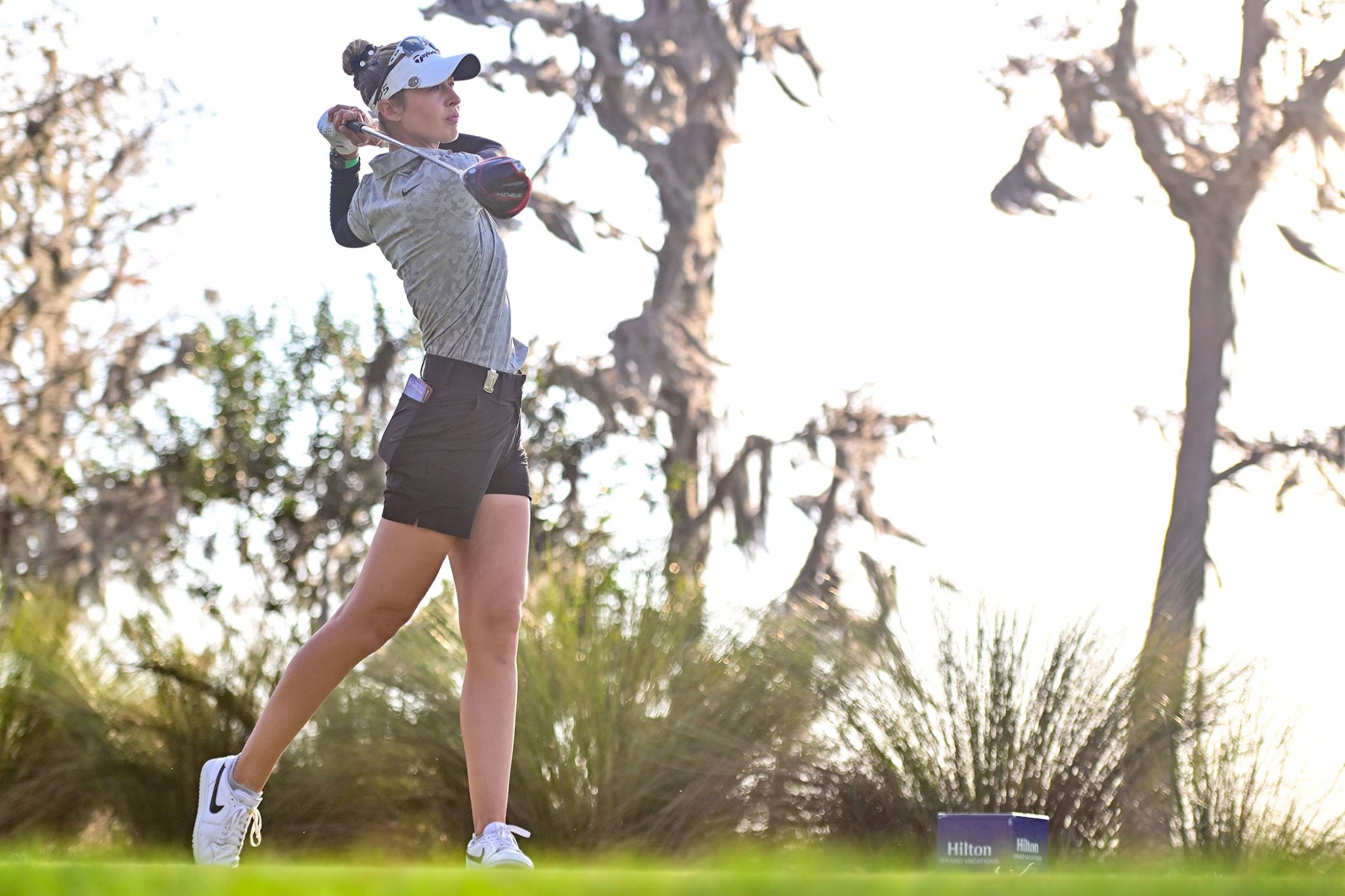 ---
Yuliya Levchenko
---
Ukrainian high jump champion Yuliya Levchenko, who earned the title of 'Ukraine's Best Female Athlete' in 2017, reached the No. 2 world ranking in the same year and was a finalist at the Tokyo Olympic Games. Also opting for a feminine palette of various shades of purple and blue, lightness in a sports watch is also of the essence for Levchenko as a high jump champion: 'It is so light that it makes me want to move.'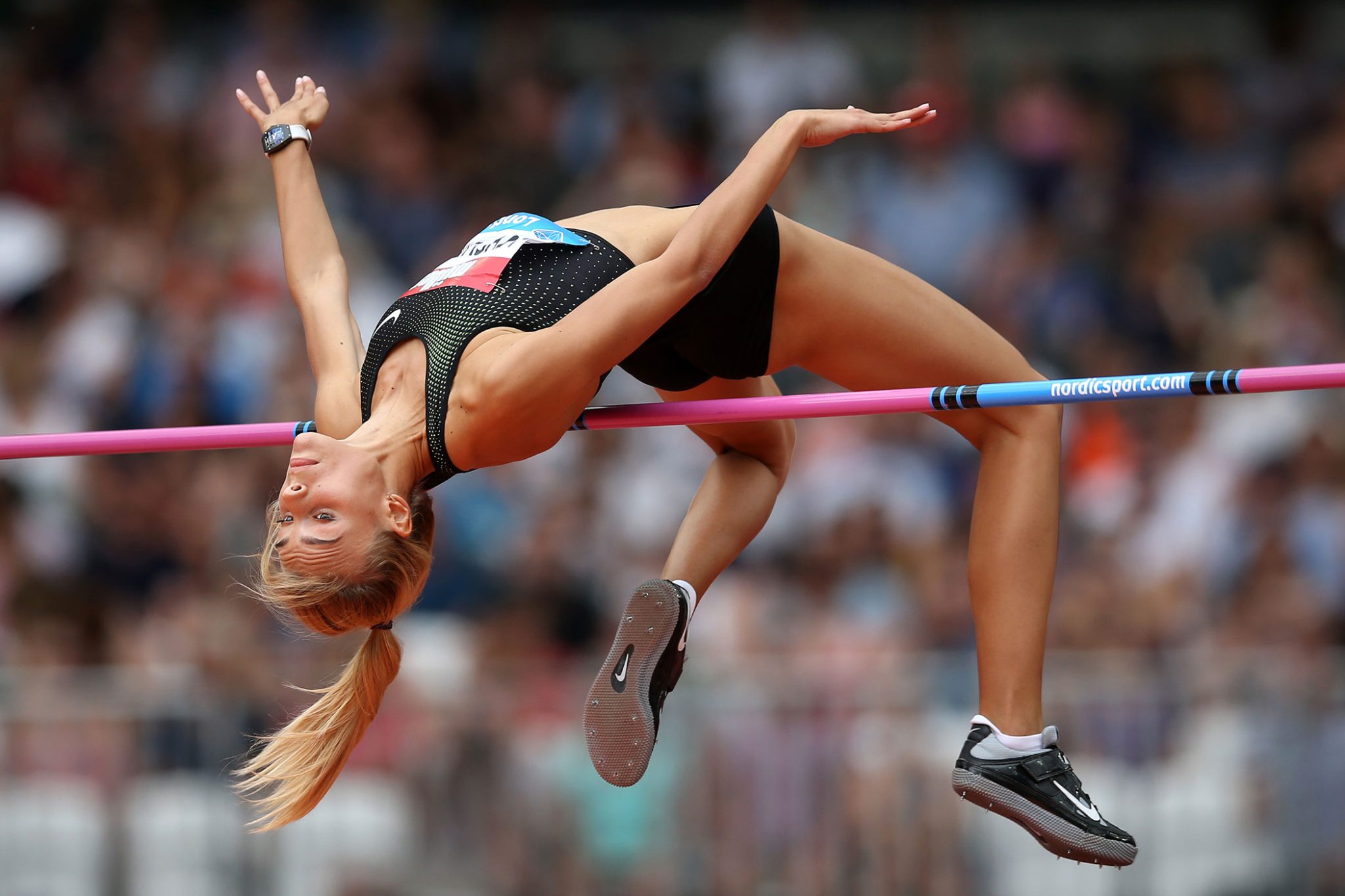 ---
Margot Laffite
---
Margot Laffite arguably matches best to the brand in terms of sports, being a racing driver who has served as a partner of Richard Mille since 2017. Furthermore, her RM 07-04 model is certainly a stand-out piece, unusually combing a deep purple with an eye-catching shade of orange. This was a conscious decision: 'In racing, you have designs that are really colourful. It's a way to show yourself, the one you see on the track. That is what I like about the watch.'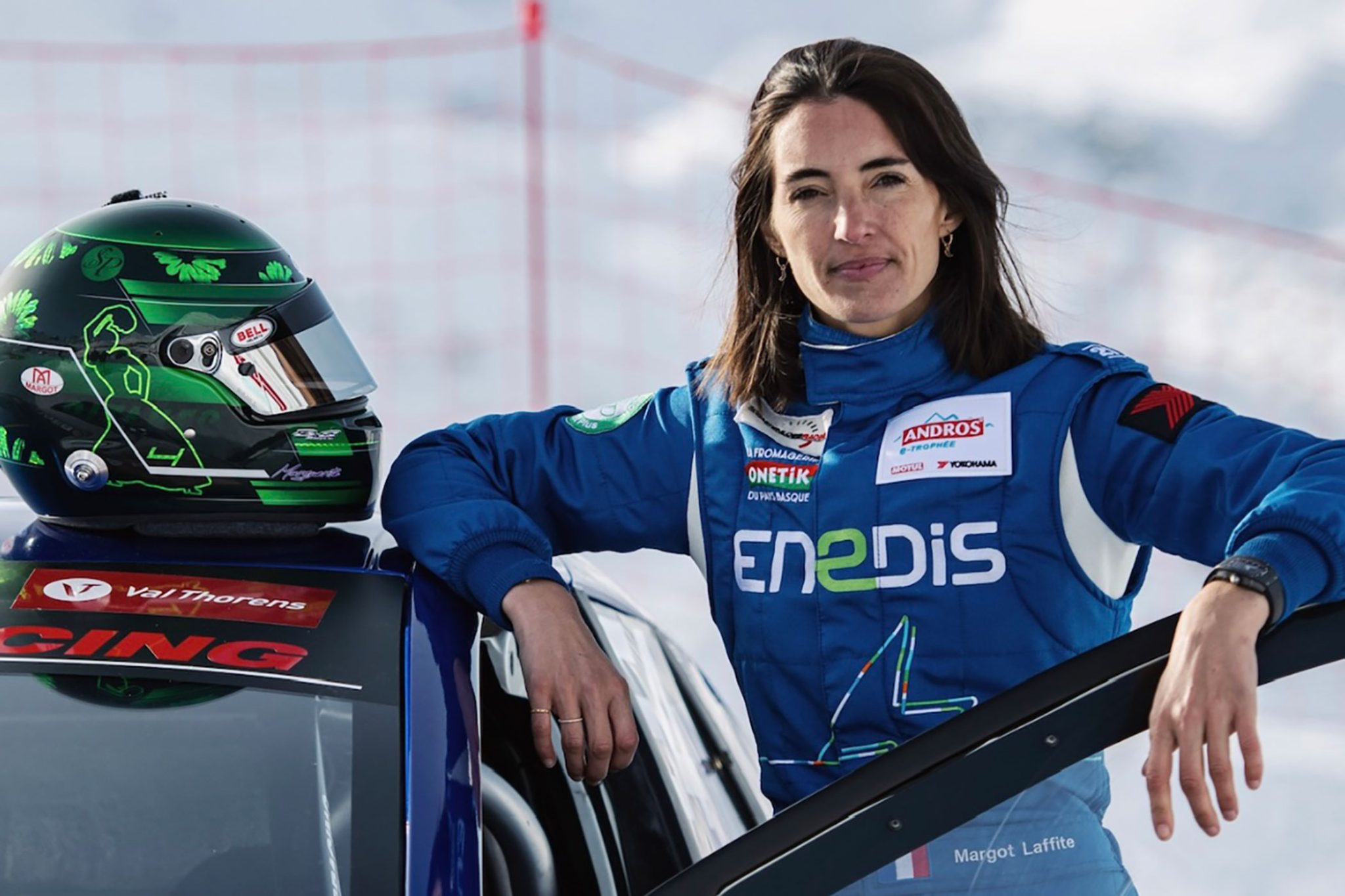 ---
The power of colour
---
Indeed, colour was generally an important talking point in the creation of these new watches, largely because colour is so very present in professional sportswear. According to research, bright and warm colours encourage the hormone dopamine, which is known to improve motivation. By contrast, pastel shades contribute to relaxation through promoting secretion of oxytocin. Interesting to note, then, the different palettes the respective athletes have opted for on these vibrant UV-resistant watches.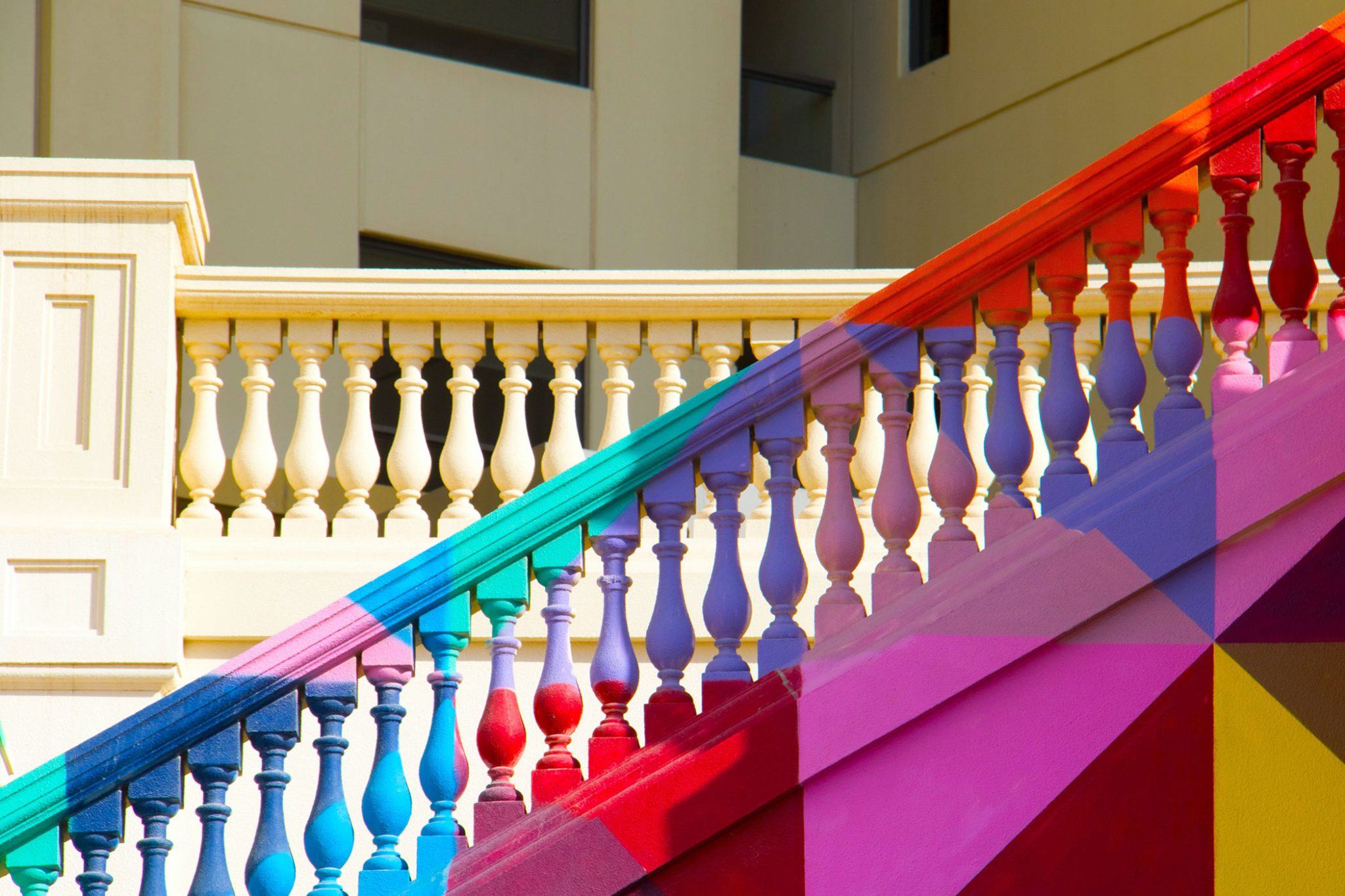 Credit © Nick Fewings
---
Aurora Straus
---
After becoming the only professional female sportscar racer in North America, Aurora Straus went on to compete in the likes of the Pirelli World Challenge – all the while combining this passion with her studies at Harvard University. Furthermore, this multi-talented multi-tasker also runs the charity Girls With Drive, which promotes careers for females within male-dominated industries.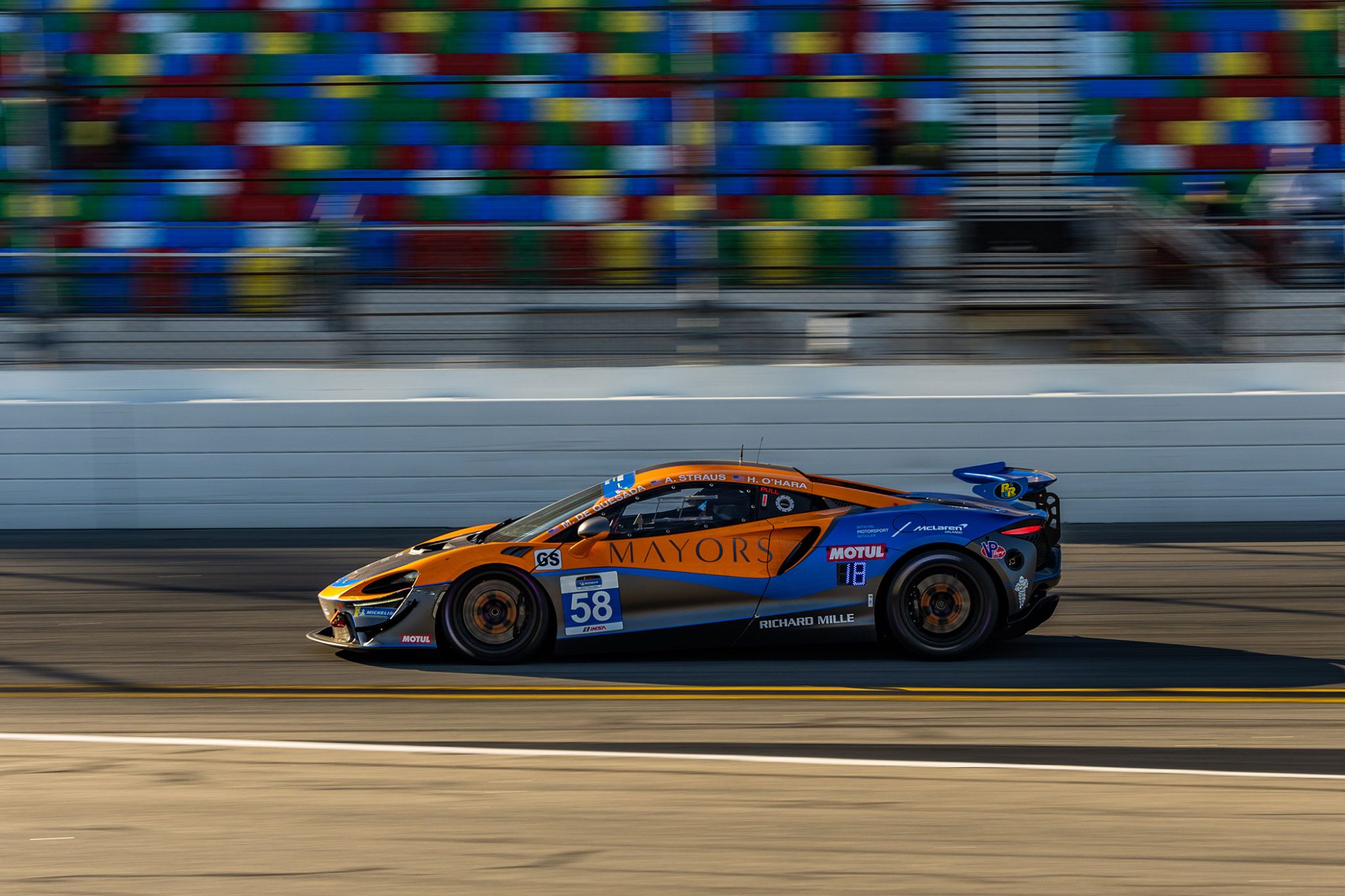 As a driver, Richard Mille is a brand close to her heart that holds a good understanding of her passion, as is reflected in her peachy-orange, blue and grey coloured watch. 'It's super freeing to have that type of technology so light on your wrist and have it not hinder you in any way, particularly as an athlete. Richard Mille does an incredible job in how I've been 'matched' with watches that are such an accurate representation of my development. If I had to use two words to describe Richard Mille, it would be unbreakable and family. I love that this watch is unbreakable. And in that sense, an extension of the way that I think of myself in my car. I trust my watch the way I trust my body and the way I trust my car.'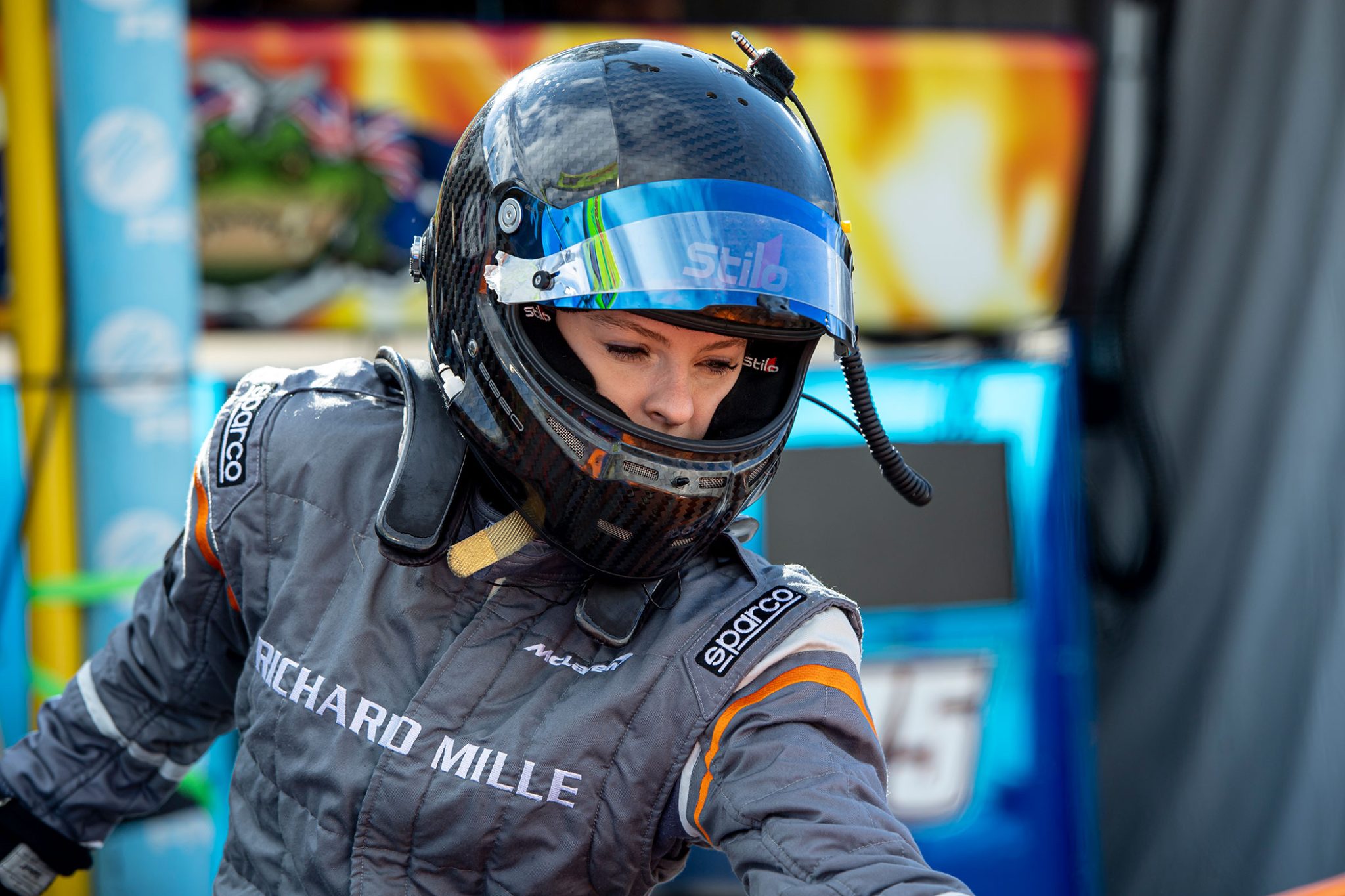 ---
Ester Ledecká
---
Meanwhile, Czech athlete Ester Ledecká was the first athlete to complete in two disciplines requiring different equipment – skis and snowboard – before going on to win gold medals in Super-G (alpine skiing) and in parallel giant slalom (snowboard), the latter of which she won again in 2022. For Ledecká, her green, black, and yellow RM 07-04 model not only provides a sense of comfort: the skeletonised timepiece also awakens an interest in horology. 'I love that you can see what's going on inside. It's amazing to just watch all these little wheels running.'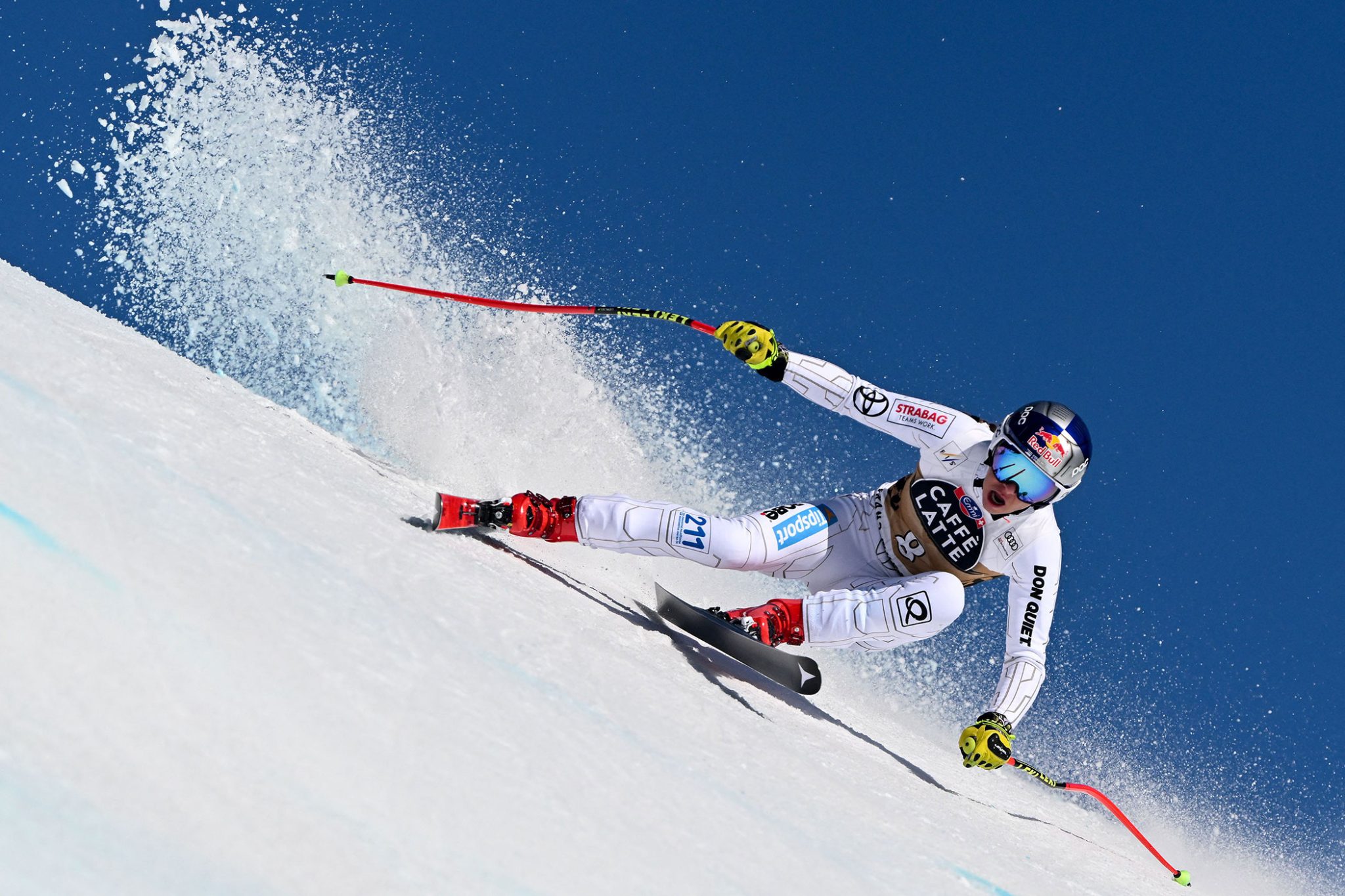 ---
Nafi Thiam
---
Finally, Nafi Thiam is a two-time gold Olympic medallist, having won the heptathlon event at the 2016 and 2020 Summer Olympics. Alongside her sporting achievements, Thiam also serves as an ambassador for UNICEF. Her RM 07-04 model is a harmonious yet playful combination of a powdery pink and green, paired with legible orange accents. 'The most important thing, when I'm doing my sport, is that the watch is not annoying; that it's discreet.' Thiam's attitude towards sports watches echoes sentiments held by many an athlete. Yet there's an additional requirement: 'There are definitely similarities between my body and the watch. I want them both to have great performance.'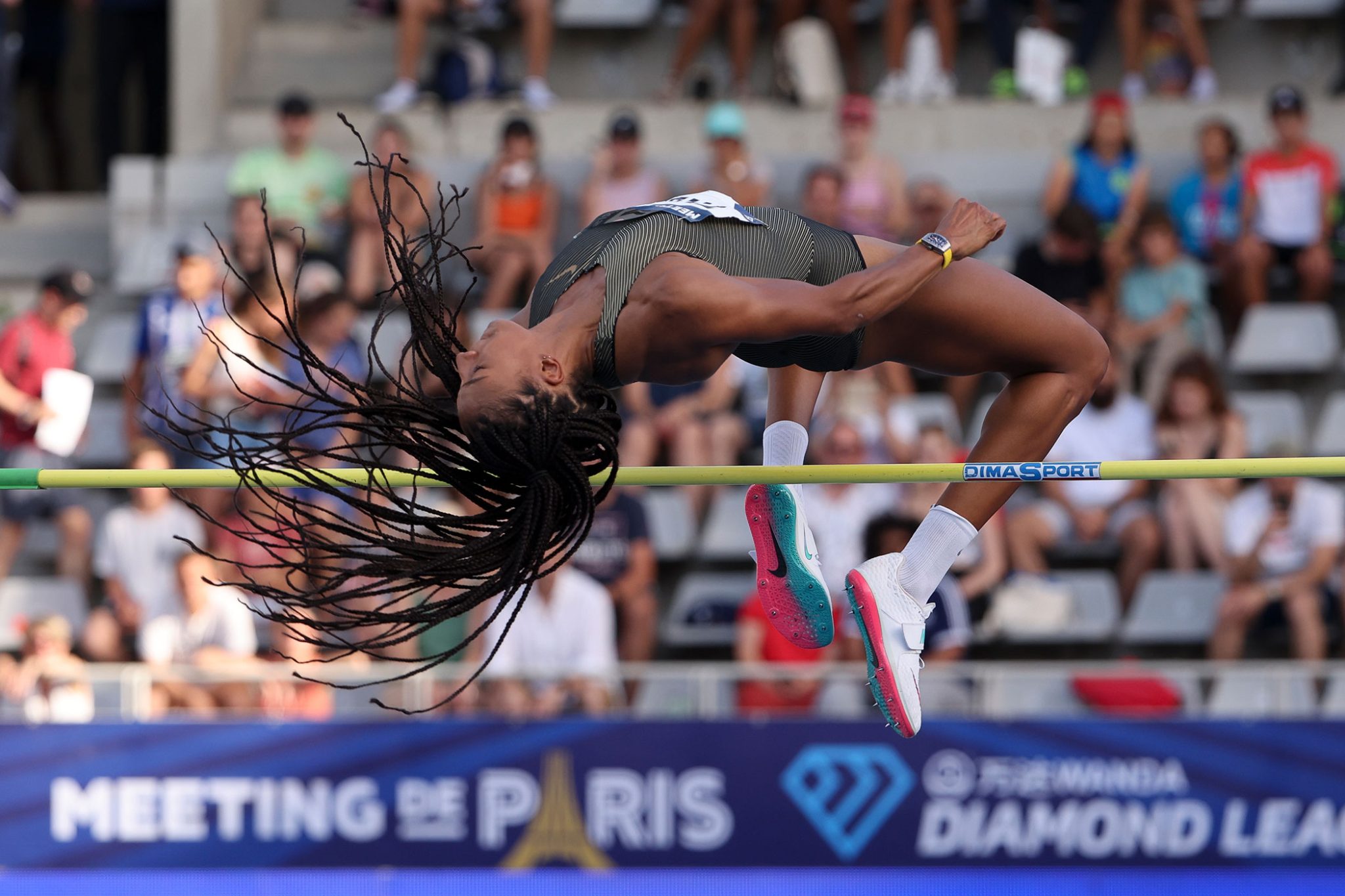 ---
A milestone in Richard Mille history
---
There's no doubt that these six RM 07-04 watches mark an important moment in Richard Mille's history, as their launch marks not only the introduction of the first ever automatic sports watches for the horology house's female fans, but also the most light-weight yet shock-resistant ones to date. These sporty, playful watches will likely tick all the boxes not only for the athletes, but also entice other women looking for hard-to-find combinations of technicity, reliability, wearability, and style – all of which come together in this skeletonised tour de force by Richard Mille.
---
Price: CHF 167,000 ex VAT.
---