We recently spent a great day with Steve Guerdat, his horses and a historical Oyster Perpetual Cosmograph Daytona at his stables in Elgg, located around 40 kilometers east from Zurich. Not only that Steve is a very pleasant and grounded person, he is also the current world's best Show Jumper. Although Steve knows much more about horses than about mechanical watches, there is a decisive parallel to Hans Wilsdorf, the founder of Rolex.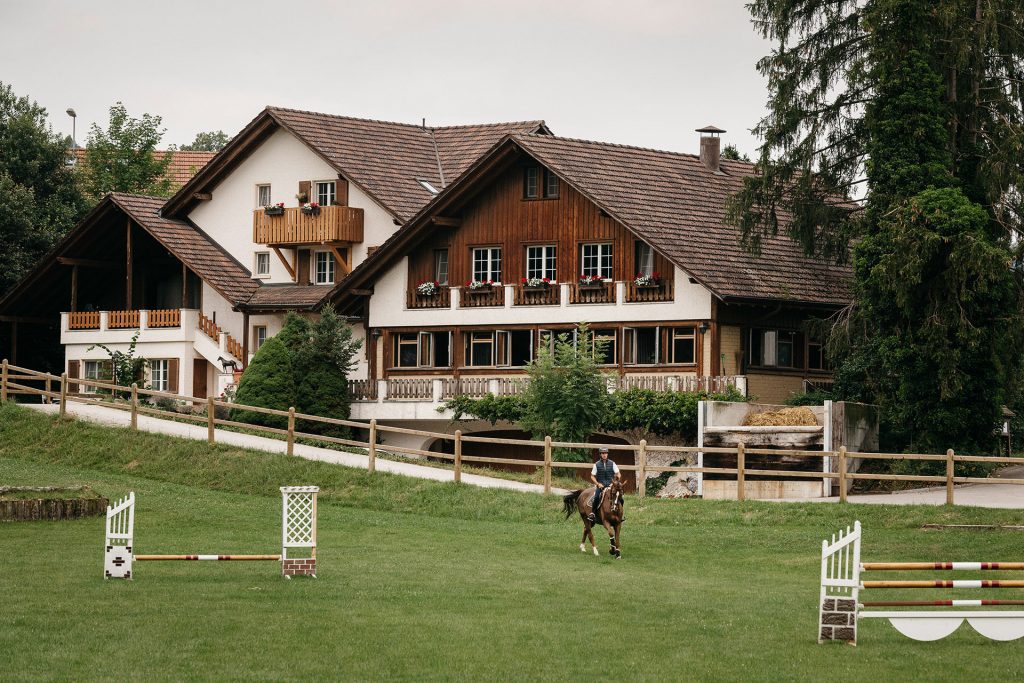 Steve Guerdat's stables in Elgg – ©Rolex / Guillaume Mégevand
Together with his horse Nino des Buissonnets, he became Olympic champion in 2012 and reached world number 1 in Show Jumping for the very first time. Since December 2012, Steve is amongst an exclusive group of Rolex brand ambassadors and very proud of it. Not least because it was a Rolex Datejust that he received for his first major victory, but he had promised to give the watch to his mother. By now, Steve has his own Rolex, a Cosmograph Daytona that he claims to be wearing day and night and that has become witness of all his achievements that he gained since 2012.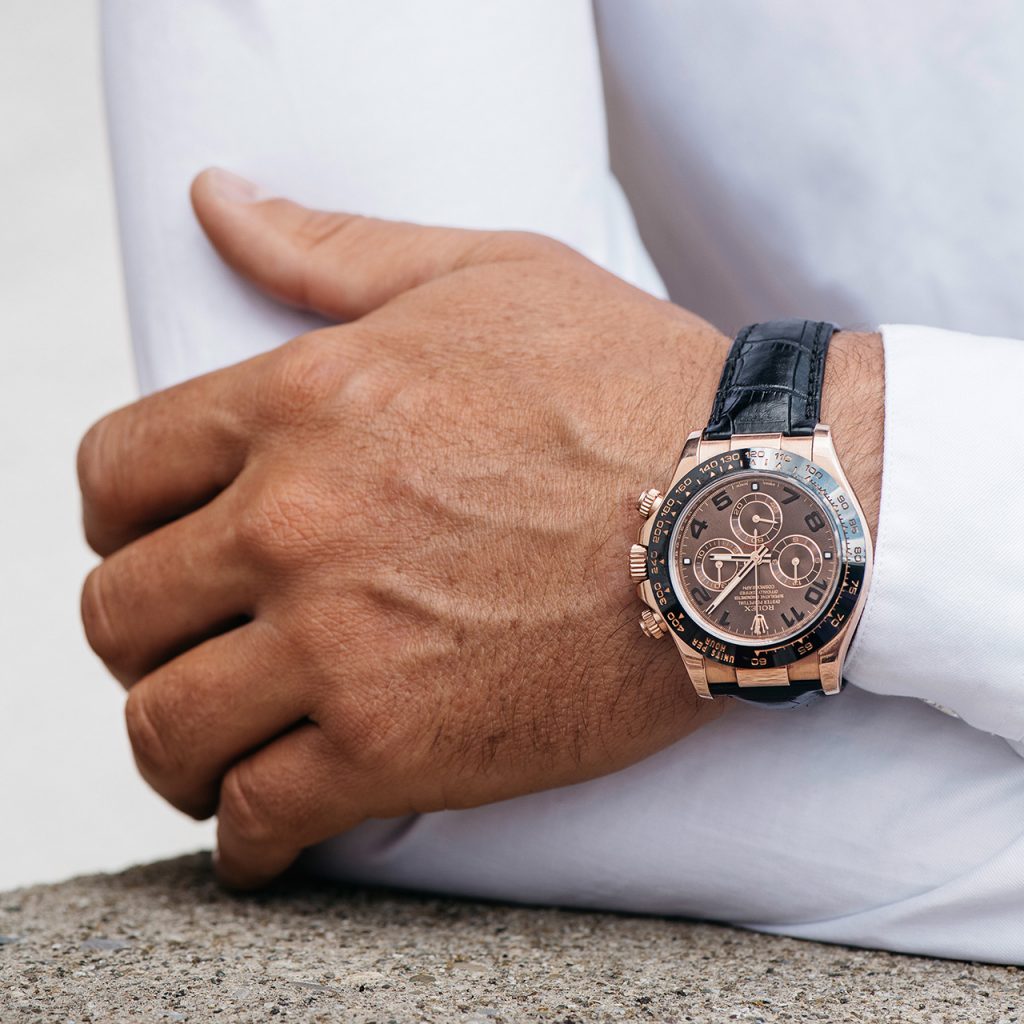 Steve's Oyster Perpetual Cosmograph Daytona 18 ct Everose Gold – ©Rolex / Guillaume Mégevand
The Cosmograph Daytona was launched in 1963 and mainly developed for racing drivers. A chronograph with a bezel featuring a tachymetric scale to read average speed over a given distance based on elapsed time. Steve's watch case is made of a material called 'Everose Gold', which is an exclusive 18 ct pink gold alloy cast in Rolex's own foundry. The warm rose gold shade goes very well with the dark chocolate coloured dial. Instead of an Oyster or Oysterflex bracelet, Steve chose a black Alligator leather strap.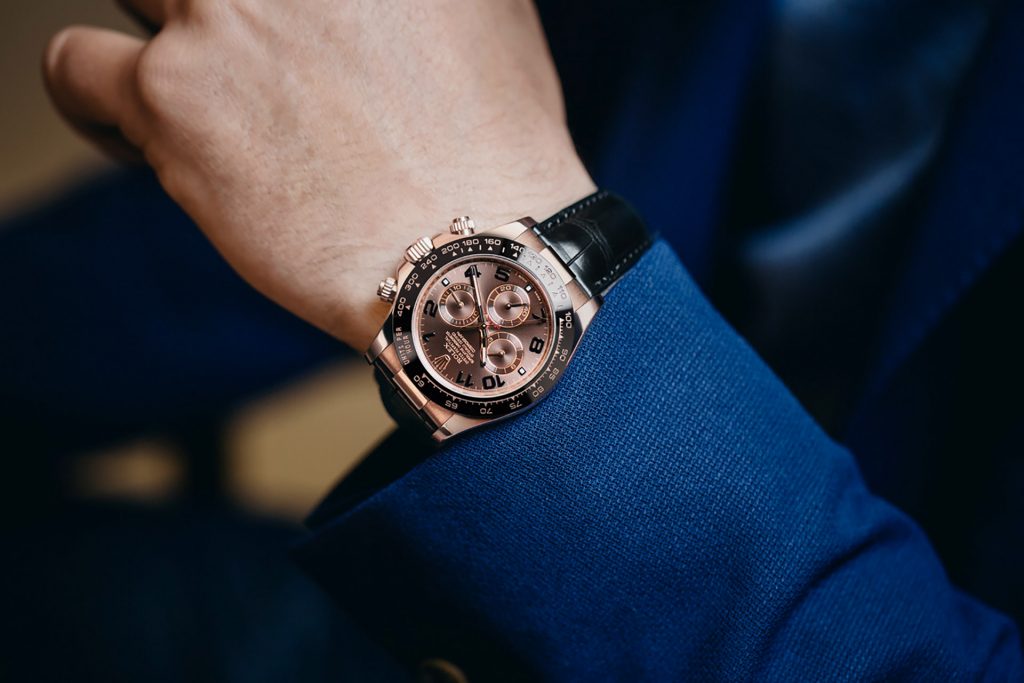 Steve's Oyster Perpetual Cosmograph Daytona 18 ct Everose Gold – ©Rolex
Although Steve doesn't use the chronograph function of his watch, there is a link to motorsports. Whenever he finds some time, he changes his 1 horse power jumpers against a Honda CBR 1000 and rides along the winding landscape of Winterthur. The scenery is just as idyllic as the 15-hectare land that Steve has purchased two years ago. Here, horses come first, not just because of his passion for them, but also because it is them who carry Steve to all the numerous victories. But what is the secret to be the best Show Jumper in the world?
Possibly it is this perfect idyll and peaceful silence, that is even more enhanced by the hypnotic sounding of some cow bells from nearby. At Steve's stables, horses are kept in the most natural way and at first glance, you would not expect the workspace of a professional sportsman – it's even more remarkable to see how human and animal work in unison, away from all the excitement during competitions.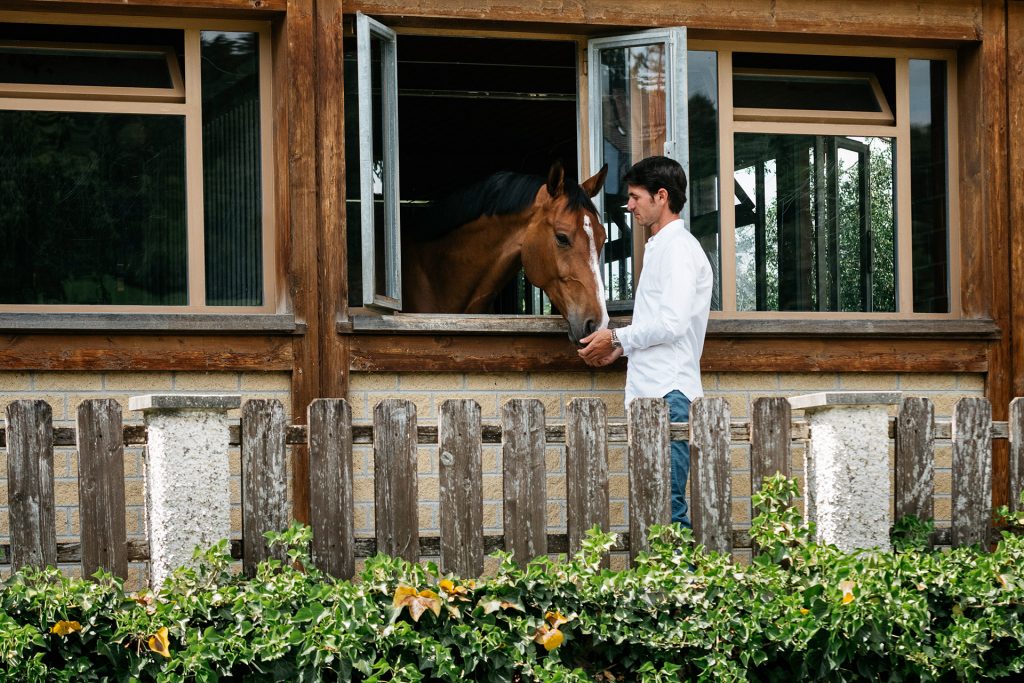 A room with a view – ©Rolex / Guillaume Mégevand
Asking Steve about the number of staffs that join him during a tournament, he says with a smile: "We are usually only two persons for four horses. Other teams from different countries travel with four or six persons but only have two horses". Swiss efficiency once again.
But it is certainly another secret, that is also responsible for his success. Besides a huge amount of discipline, it is also the burning ambition to be the best, to become better every day, even if you are the best already. Hans Wilsdorf had this same striving for excellence, when he established the name 'Rolex' in 1908 and some time later founded the brand Montres Rolex S.A. in 1920. It was his aim and personal demand to develop precise, waterproof and solid wristwatches for women and men. In 1910, a Rolex watch was the first wristwatch in the world to receive the Swiss Certificate of Chronometric Precision, granted by the Official Watch Rating Centre in Bienne. But not enough. Wilsdorf was worried about the accuracy harmed by water and dust inside the case. He continued to refine his work and in 1926, he introduced the world's first waterproof wristwatch. It featured a hermetically sealed case, which provided optimal protection for the movement. The name 'Oyster' was born – symbolic for a case, that would even withstand water pressure in great depths.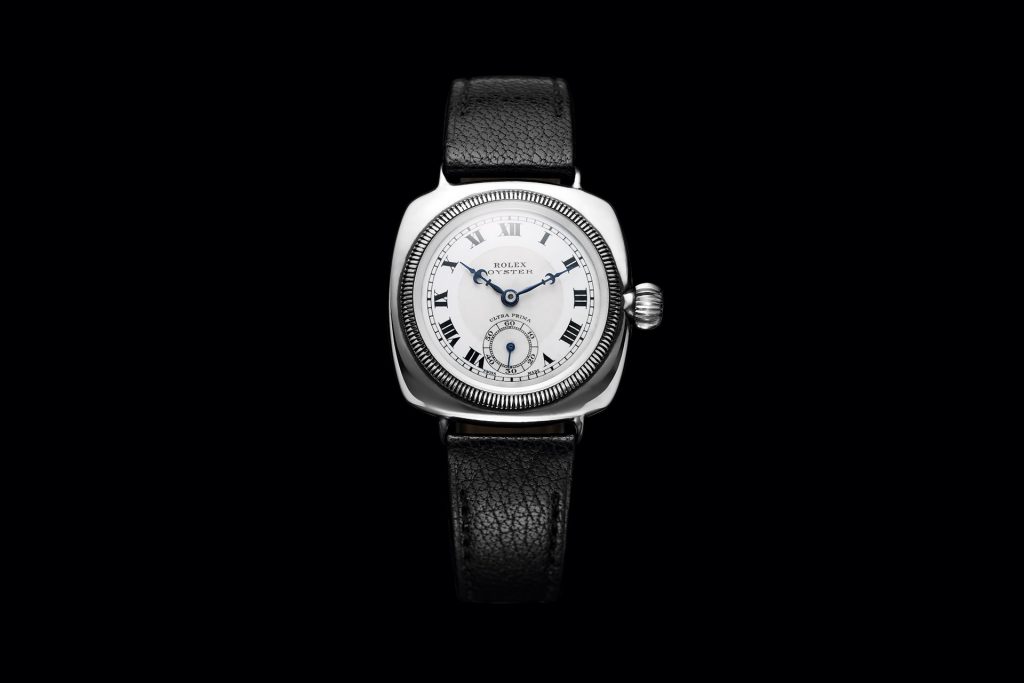 The world's first waterproof wristwatch – a Rolex Oyster from 1926
Another aspect that bothered Wilsdorf was the fact, that the watch had to be wound up by hand from the crown. The crown had to be unscrewed, which had an impact on its density and hence accuracy. Also the thread was heavily worn off over time. In 1931, Rolex invented and patented the world's first self-winding mechanism for wristwatches, called 'Perpetual rotor'.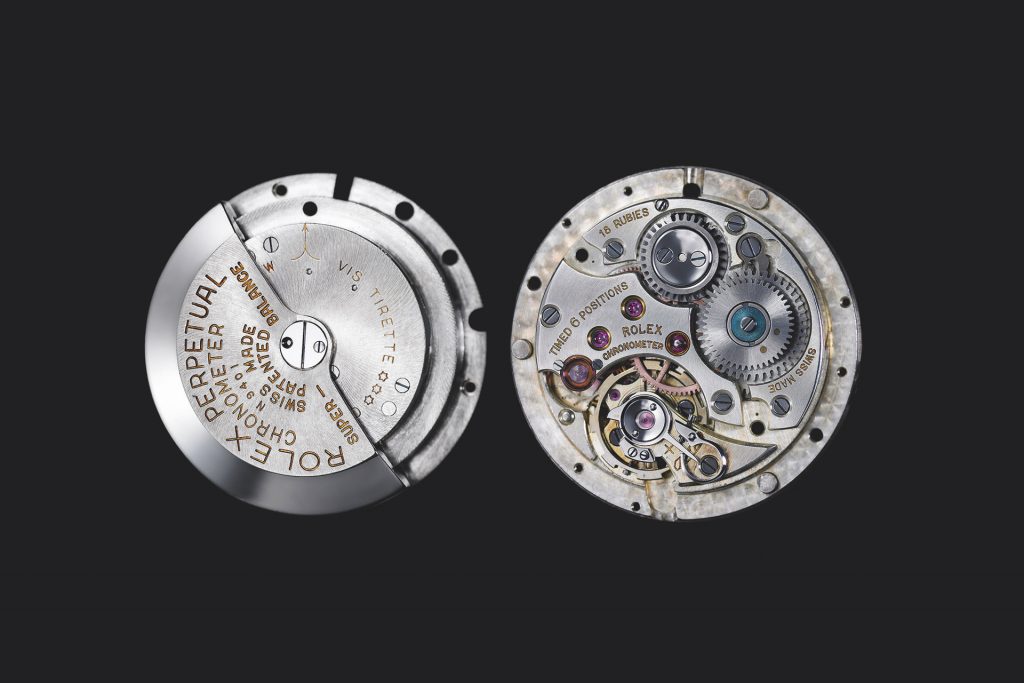 Rolex's Perpetual rotor – the world's first self-winding mechanism for wristwatches
'Perpetual' (eng. everlasting) always played a crucial role. The lettering can be seen on all dials of each Rolex Oyster watch. Until his death, Wilsdorf relentlessly followed the striving for perfection and continuously developed to become even better. Perpetual being an everlasting or ongoing project to become a life's mission – and beyond. When it comes to choosing the right brand ambassador, it is not about finding a watch maniac, but much more about to impart shared values.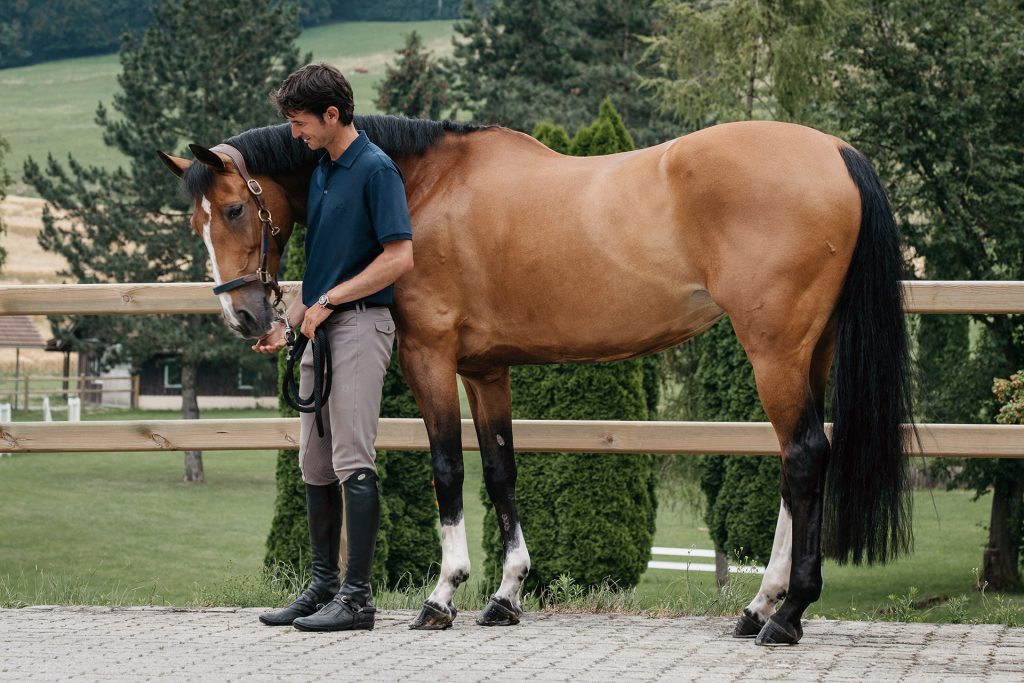 ©Rolex / Guillaume Mégevand
For a brand like Rolex, it has always been about the people and their adventures, in which the pioneering spirit of the founder should be carried on forever. It all started with the British swimmer Mercedes Gleitze in 1927, who wore a waterproof wristwatch during her English Channel cross. And every schoolboy knows the story about Sir Edmund Hillary and Tenzing Norgay, the first humans to reach the summit of Mount Everest in 1953. On their wrist: a Rolex Oyster Perpetual. In 1957, the Show Jumper Pat Smythe became the first official brand ambassador of Rolex. Many more milestones followed. The icons of today are Roger Federer, Martin Kaymer, Nico Rosberg and Steve Guerdat, like many more personalities from different genres. They are all the best of their profession.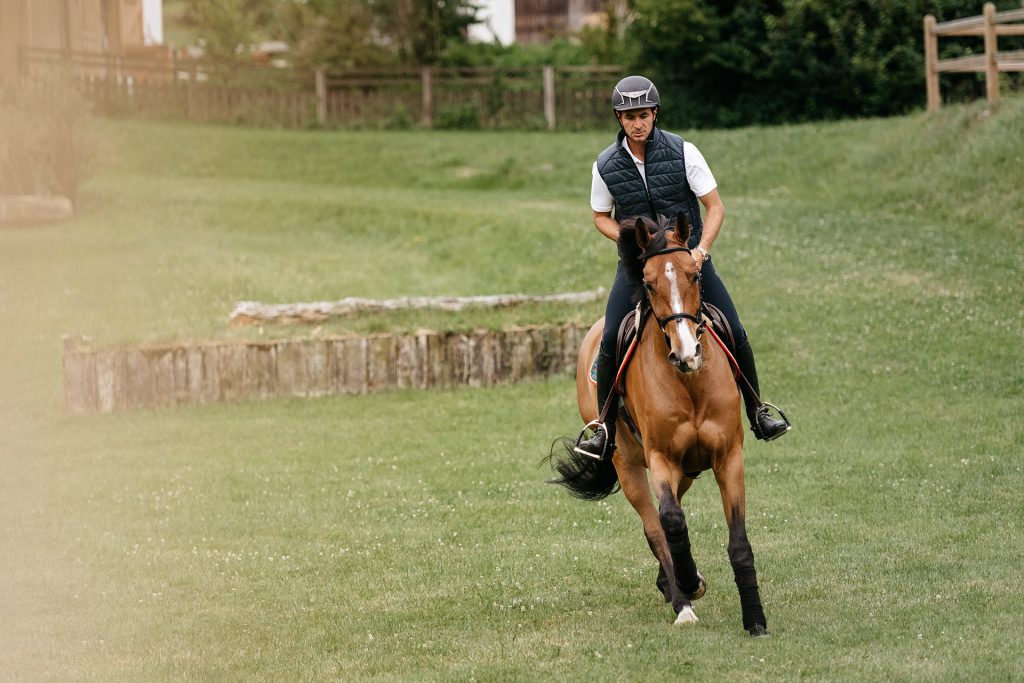 The current world number one rides around eight hours a day – ©Rolex / Guillaume Mégevand
There is a very nice tale by Klaus Ferdinand Hempfling from his book "Dancing with Horses". It tells the story about a noble Caballero, who has dedicated his life to horses and was admired by many for his riding skills. While lying on his deathbed at the age of 96, laments of the misfortune of his impending demise with tears in his eyes. When his nephew asked him what he is so sad about, the old man said: "It was only about a week ago, that I first realized what it means to truly ride a horse".
It is exactly this demand, that also people like Steve Guerdat and Hans Wilsdorf request and requested from themselves and would forever try to improve their skills, if life wouldn't be finite.
Just before our farewell, we couldn't resist to strap on Steve's Daytona. The combination of the black Cerachrom bezel, the chocolate coloured dial and the warm gold shade is compelling. The slightly worn-out black leather strap perfectly snuggles around the wrist. Whenever Steve puts away his Daytona, he also has a GMT-Master II in 'Rolesor Everose', a combination of stainless steel Oystersteel and 18 ct Everose Gold. The two-tone Cerachrom disc on the bezel is made of brown and black ceramic. Steve seems to feel attracted to warm shades. Possibly it reminds him of his chestnut horses.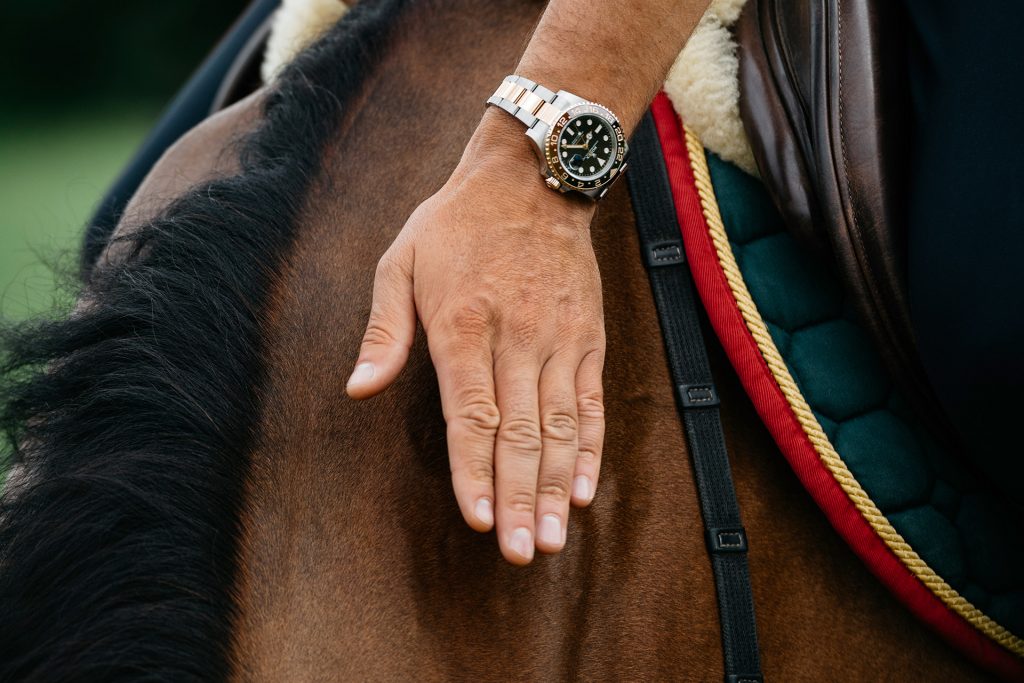 Steve's Oyster Perpetual GMT-Master II Everose Rolesor, ©Rolex/ Guillaume Mégevand
Now, Nino appears from his pillbox and rushes towards the fence. An older lady has come on her daily walk to feed the former Olympic champion. Nino enjoys his retirement at the age of 18, while Steve is still determined to become an even better sportsman day by day.
---
---