They love timepieces and make no secret of it: get to know our horology enthusiasts Philippe and Alexander in conversation.
---
Alexander: Zenith has unveiled the Defy Skyline, a pretty great version of a three-hand watch with a metal bracelet, and Hublot has unveiled the 40 mm Big Bang Integral, a new version of a three-hand watch with a metal bracelet that fits to the brand well. The first novelties of 2022 basically take up where the discontinuation of Patek Philippe's Nautilus Reference 5711 drove watch buyers: Nautilus-less, and with a huge appetite for this type of timepiece.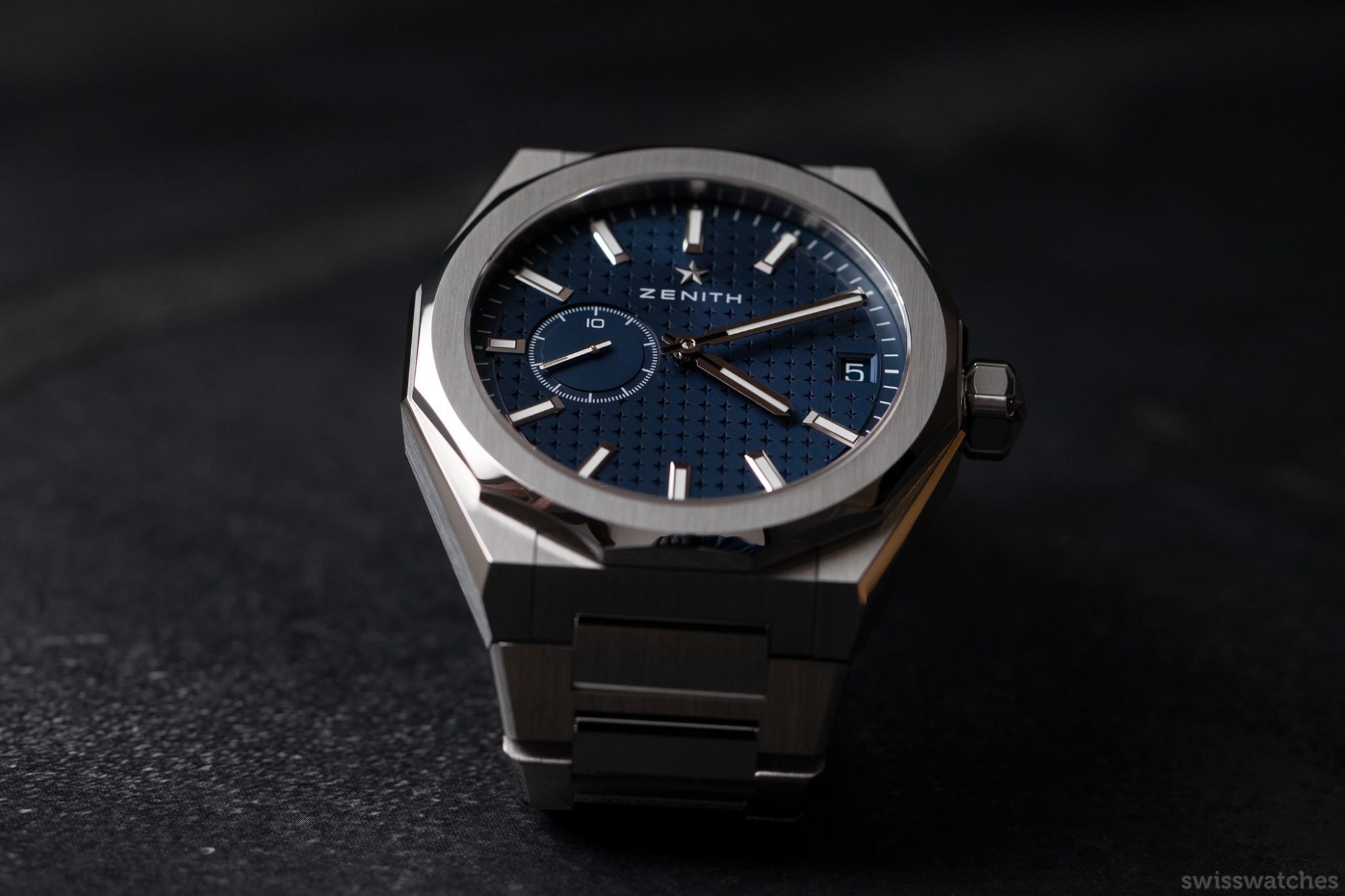 Philippe: Absolutely, and as if the discontinuation of the 5711 wasn't bad enough for many of us, now the 5990 has been hit as well. Prices are continuing to explode on the pre-owned market, and I for one am pretty sure that many things can happen this year – but I also believe we shouldn't expect the successor to the 5711 already.
Alexander: Not that Patek Philippe has to – or would ­– give much consideration to that. But also, in 2022, Audemars Piguet is already getting a lot of attention from collectors who are crazy about both watches, with the 50th anniversary of the Royal Oak and the fireworks set off by the novelties that come with it.
Philippe: That aside, Patek Philippe doesn't need the 5711 or its successor. At least not immediately and right away! After all, it's not like fewer watches are now being produced in the manufacture because of it or that sales are falling. The capacities are simply distributed differently. And as for the legend status of the Nautilus – it's probably even good to have this break.
Alexander: What are you hoping for at Patek Philippe this year?
Philippe: Well, a replacement for the 5990 would be great for me personally, simply because I find the combination of a chronograph with a second time zone more exciting than a three-hand watch. On a separate note, after getting rid of no less than four models with a world time complication, we can hope to see some replacements. The same applies to the annual calendar models.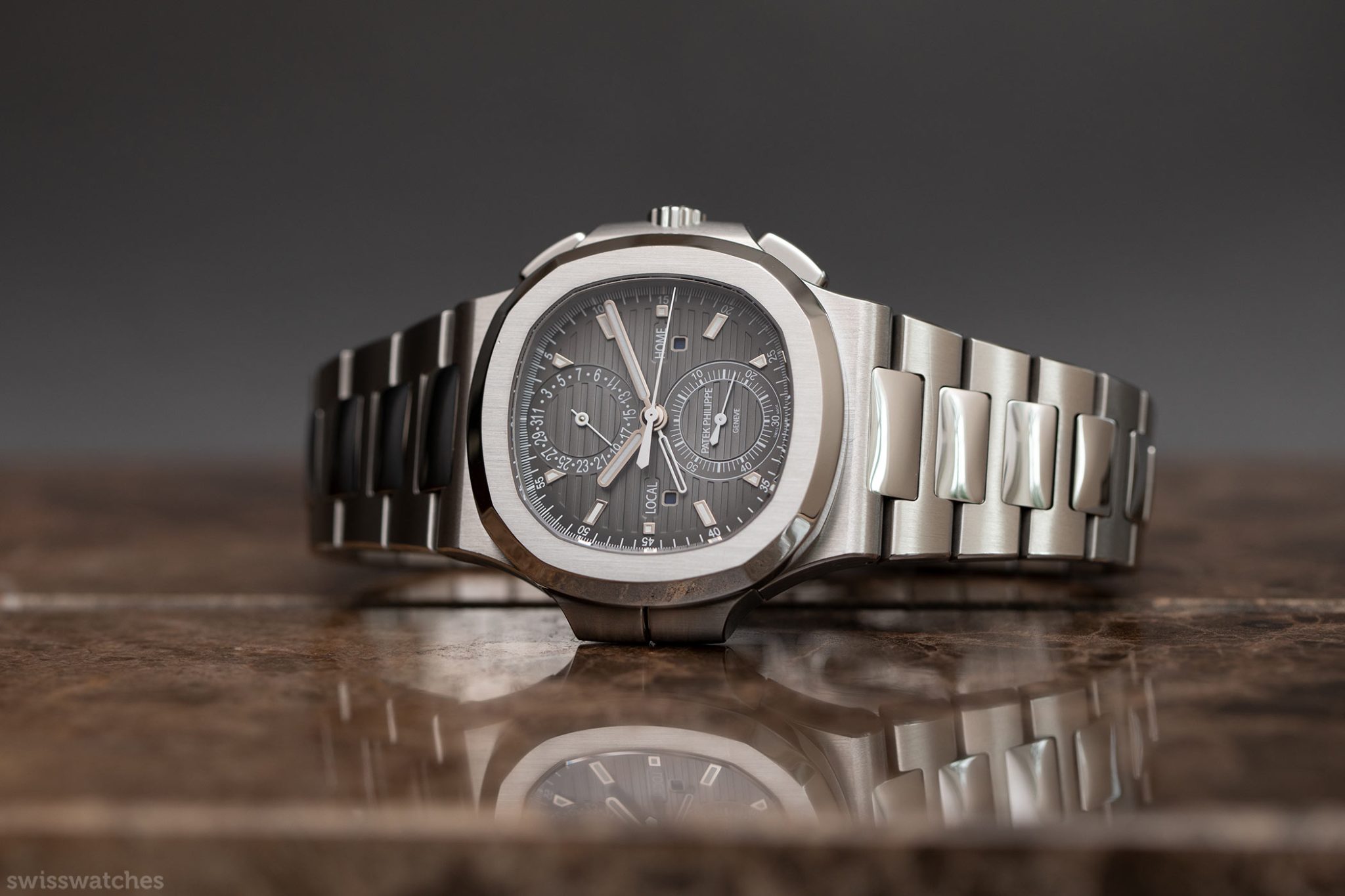 Alexander: Exactly. I've been waiting for this since last year. At that time, they completely discontinued the Reference 5146, and now almost all 5205s are on it, which would be quite understandable considering the many years that the reference has already existed. At the same time, annual calendars are typical for Patek Philippe – they presented their first back in 1996. I would have bet a lot on there being a novelty for the 25th anniversary last year, and obviously lost… But actually, something should surely appear this year, especially since annual calendars represent the entry price into the world of complicated watches at Patek Philippe.
Philippe: Yes, I think we agree on that. After last year's introduction of mainly Grande Complications, Patek Philippe could focus on the more common model series this year. Overall, this will be very exciting, because I really like the current design language, which has also already characterized the last new references. It is respectful of the past, and at the same time dares to do something new. By the way, I would also find it really cool if there were more women's watches without diamonds, because not every woman wants to walk around 24/7 with precious stones on her wrist – you have to be a certain type for that.
Alexander: Absolutely. But before anyone gets the false impression that we are only concerned with Patek Philippe – are there any hopes or speculations for you when it comes to any other brands as well?
Philippe: With Rolex, for example?
Alexander: Sure, why not? There is speculation every single year, and in the end everything turns out differently to how the collector community hoped or imagined.
Philippe: That's right, many people have been waiting for years for the new edition of the Coke GMT. But if we're already moving in that direction, I personally would find a current variation of the Blueberry GMT totally incredible. But since there is already a white-gold Submariner with a blue bezel, that probably won't happen anytime soon. It's more likely that the Milgauss series will be addressed – it hasn't been touched in a long time. Or perhaps Rolex will give the Cellini collection more attention.
Alexander: Which it certainly deserves. But as good as the watches are, there's a lot of desire for sport models right now. In the midst of this atmosphere, I don't think Rolex will attempt it.
Philippe: What do you think is possible in 2022?
Alexander: While I obviously love to speculate about Rolex and Patek Philippe, the past has taught me that these two are always unpredictable to the max. Will the Patek Chronograph 5172 come in a metal other than white gold? It's certainly about time it does. Is Rolex bringing an all-around new, bigger Daytona? I doubt it. More fundamentally, though, I'm hoping that the hype around green dials dies down a bit. They have become too ubiquitous for me. On the other hand, if I could wish for a new watch to serve my own self interest, it would be one from IWC: the Top Gun Mojave Desert models in sand-coloured ceramic have been a great success since the very first limited edition in 2019, but so far they have only ever been available in lavishly sized case sizes. That's why I would find a 41 mm Mojave Desert Pilot Chronograph so amazing. Also, considering the fact that IWC already released the Big Pilot in a smaller version last year, and that there is a 42 mm chrono, I don't think the idea is that impossible.
Philippe: Absolutely. IWC also used Ceratanium first for the large double chronograph, and then last year for the limited Tribute to 3705 with a 41 mm diameter. However, I myself am probably most curious to see what the smaller brands will show us. After all, it's the time of Patek Philippe, Audemars Piguet, Rolex, and the independents. You like Ressence a lot, I'm a big admirer of MB&F, and anything coming from that direction is often the most exciting of all. For example, what will happen now to HYT, which was bankrupt last year, but has now found new backers, and has now presented its first novelty under the leadership of Davide Cerrato? In addition, MB&F is celebrating its 15th anniversary and they have already published a very impressive book, which I ordered right away.
Alexander: There are a lot of anniversaries and notable "birthdays" coming up anyway, which will certainly make themselves felt in 2022 with new models: Chopard celebrates 25 years of L.U.C., at Breitling it's 70 years of the Navitimer, OMEGA's Constellation has now also been around for 70 years, and to come back to Patek Philippe, the Aquanaut turns 25 and the Calatrava 90. There's a lot to follow and observe. Philippe: And more than enough to talk about next time.