The decade of the 1950s was a crucial period for music – and it was also a golden age for watchmaking. Cliff Richards produced his first songs in the notorious Abbey Road Studios as did the Beatles little later. Vacheron Constantin introduced their first automatic watch (Ref. 6073) in 1956 which today lives on in the Fiftysix collection.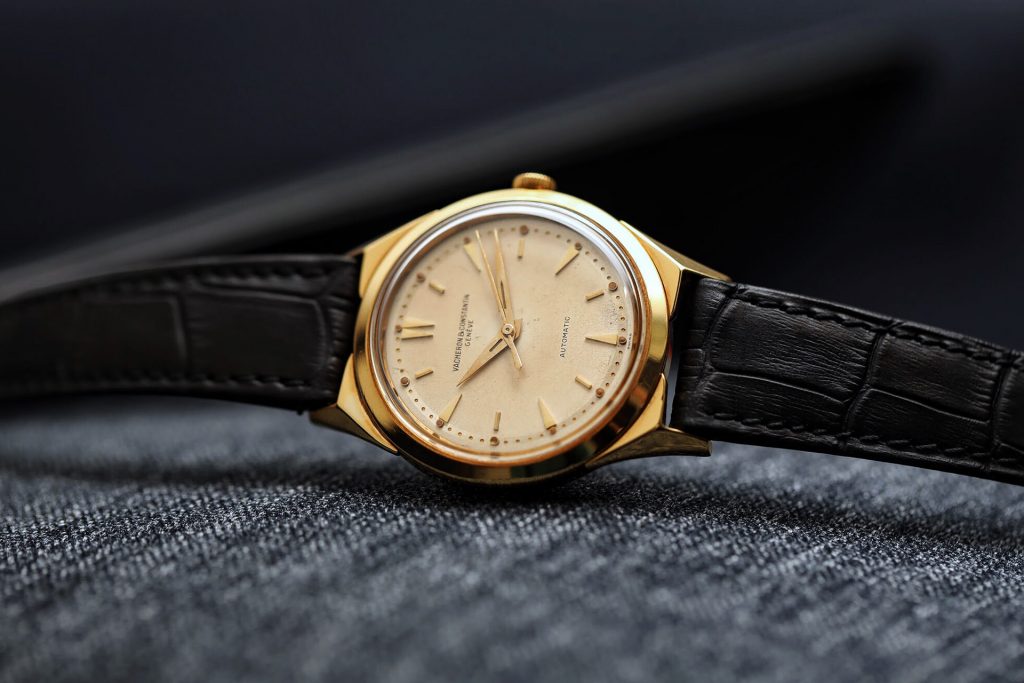 Round and gold – the Original Ref 6073 from the 1950s
At the beginning of this year, the Maison already introduced three new types – now Vacheron Constantin launches a tourbillon complication for the first time within its Fiftysix collection. And to pay homage to the golden age of the 1950s, Vacheron Constantin also announced an exclusive partnership with the Abbey Road Studios.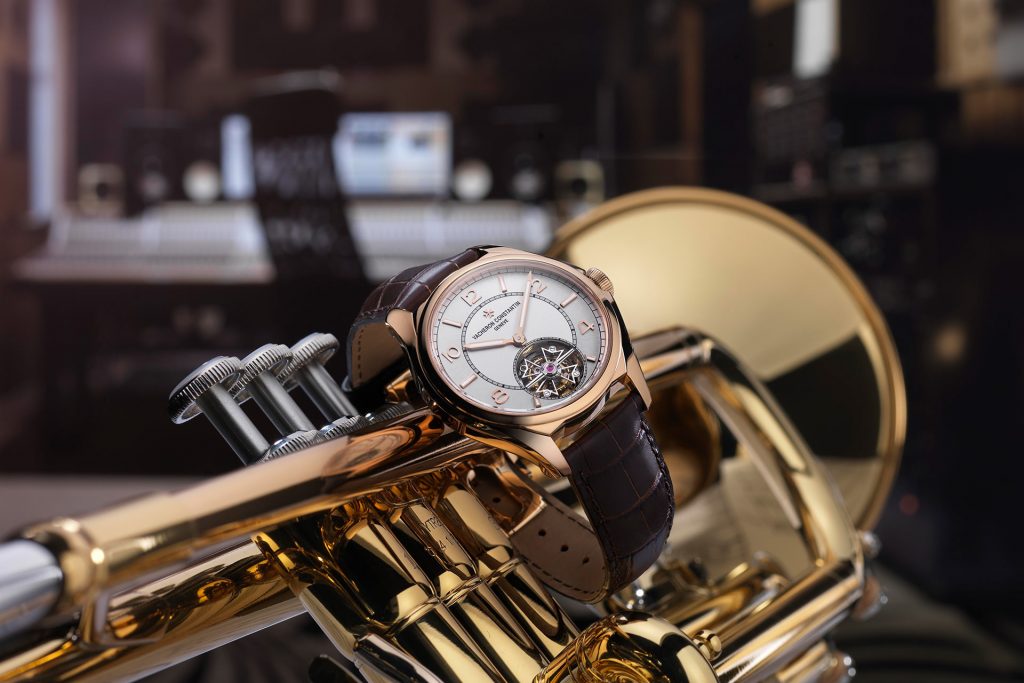 Fiftysix Tourbillon 6000E-000R-B488
With the Reference 6073 from 1956 Vacheron Constantin presented something completely new – their first automatic watch at a time where manual watches were more common. It was also a perfect time for round and golden watches – whereas the case shape at that time was rather a tonneau shape with a round bezel, in todays collection even more then in the past. Now, with the Fiftysix Tourbillon Vacheron Constantin has created something new again – their first Tourbillon within this historical collection. And on top, the caliber 2160 is equipped with a peripheral rotating rotor.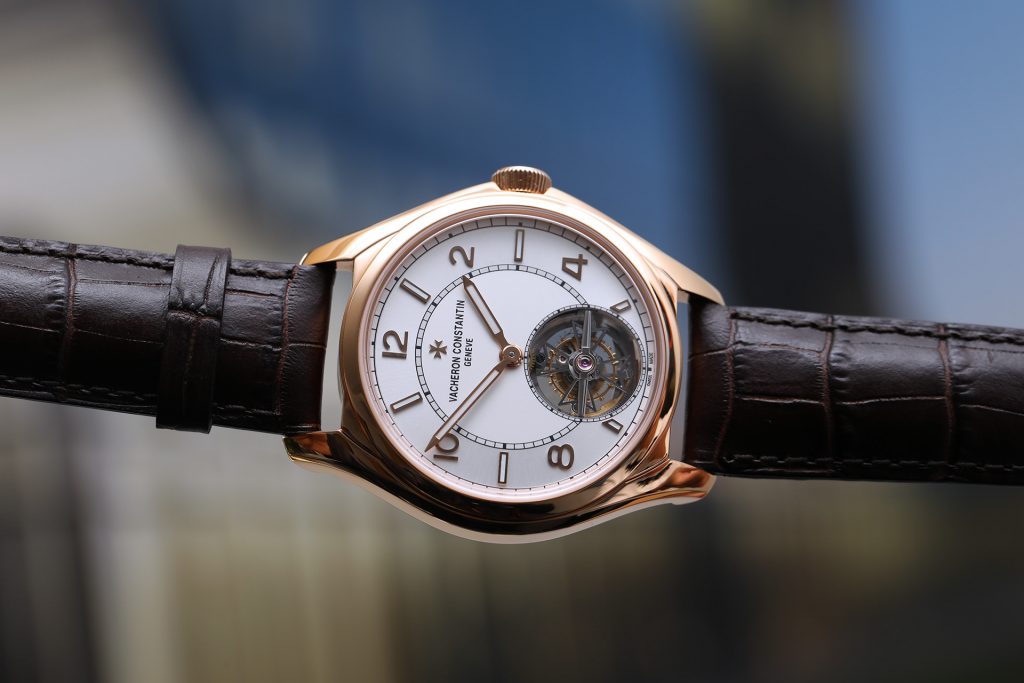 The first Fiftysix with a Tourbillon complication
Thus the rotor (made of 22-karat gold) offers an almost unhindered view onto the movement, which is just 6mm thin. Just like all models from the Fiftysix collection, it's an automatic movement developed and manufactured by Vacheron Constantin. The two-tone opaline-sunburst dial and the case with its crown remain in the usual style of the collection. As in previous models, the four lugs each represent a branch of the Maltese cross. A homage to the brand logo of Vacheron Constantin, which has also been placed artfully on the Tourbillons' bridge.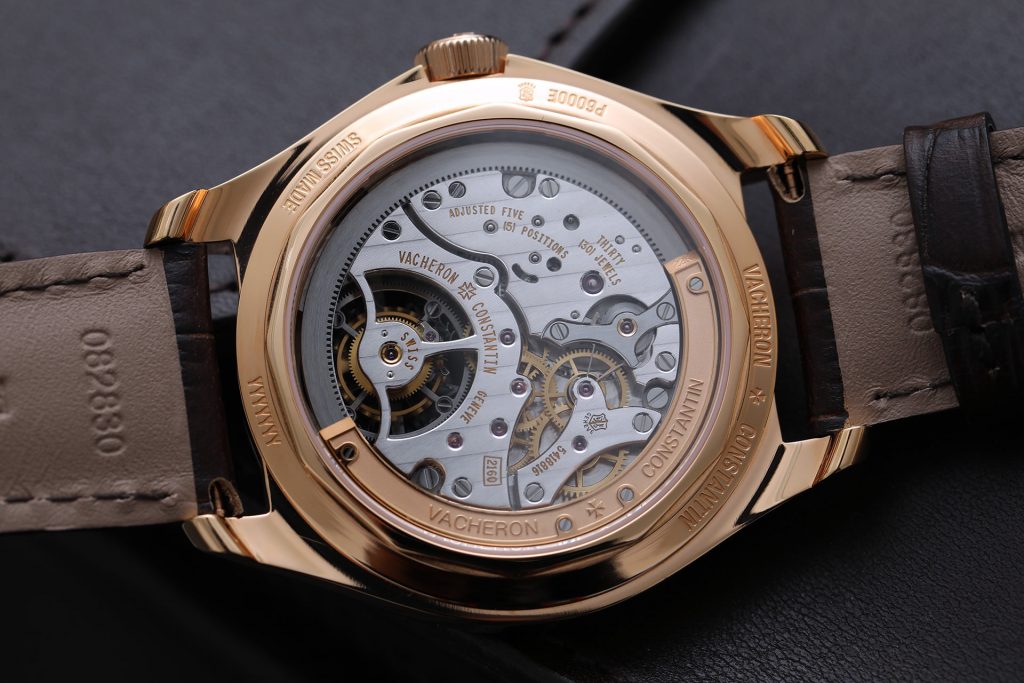 The 6mm thin movement 2160 with peripher rotor
Vacheron Constantin has for a long time maintained a close relationship to arts, especially to music. Watchmaking and music are a craft that require a lot of skills that fascinate humans equally. The British songwriter Benjamin Clementine has given a private concert in the Abbey Road Studios in occasion of the partnership. Clementine will become the new testimonial for the brand.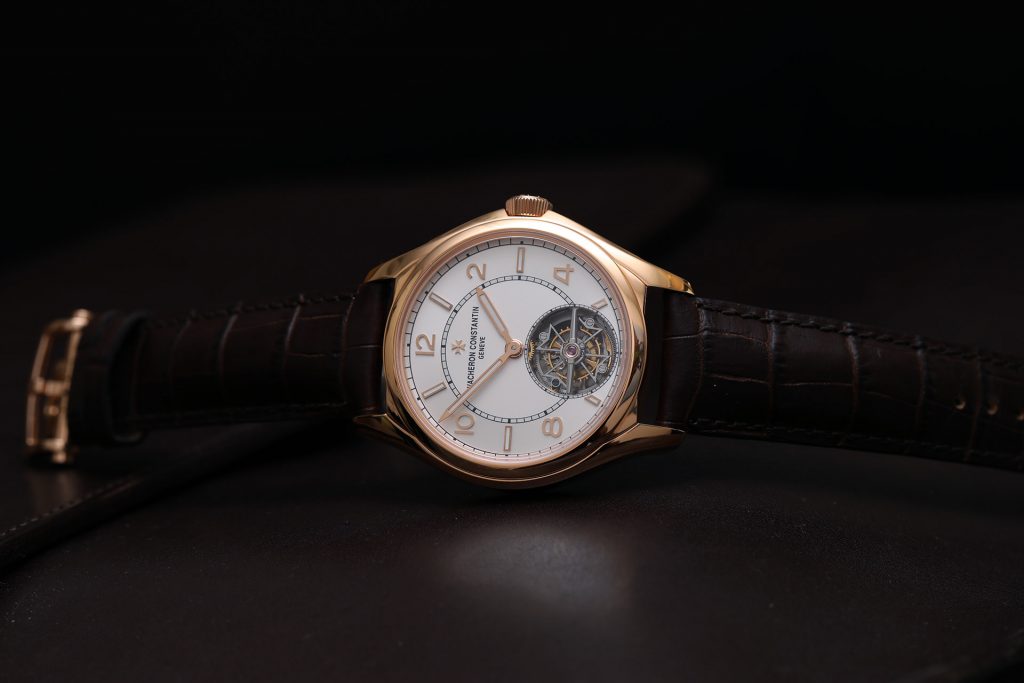 Vacheron Constantin FIFTYSIX Tourbillon
The Fiftysix collection is very much alive and an important pillar in the portfolio of Vacheron Constantin. The Fiftysix Tourbillon will be available from April 2019 exclusively in Vacheron Constantin boutiques at a price of 118.000,- Euro.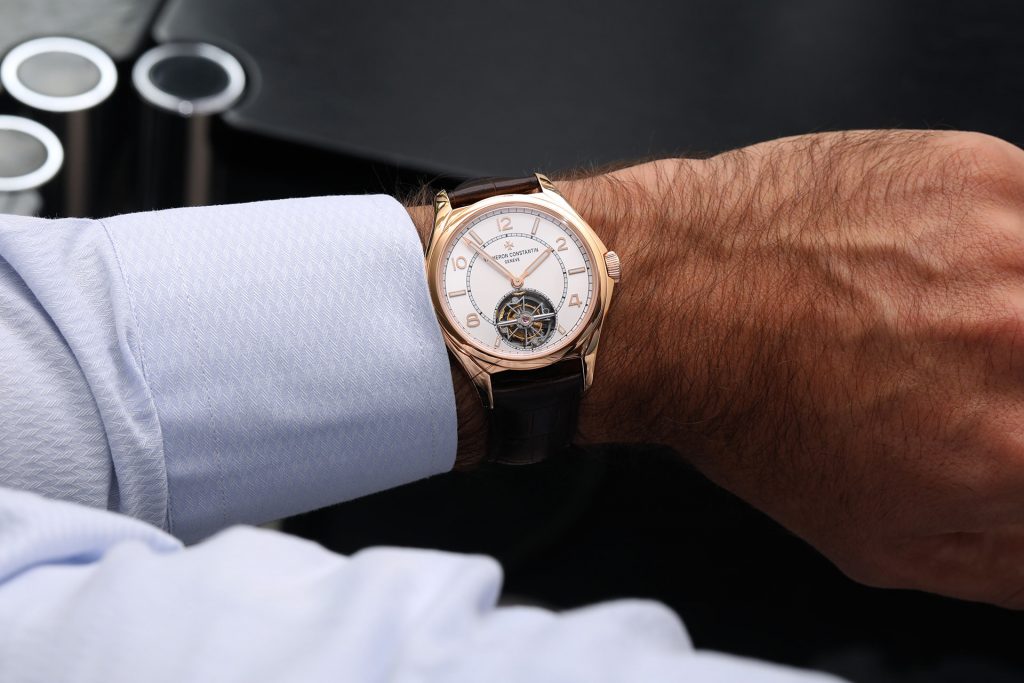 Reference: 6000E/000R-B488 – Available from April 2019
---
---