On this afternoon, Julien Tornare, CEO of Zenith, is treating himself to a glass of rosé. Not because it is part of his daily routine, but because he wants to propose a toast with his guests in the small digital session taking place. But what, in these current times, are we celebrating? First and foremost, Tornare is toasting the launch of Zenith's new watches, which we have been eagerly awaiting for weeks – the launch is long overdue as a result of the current crisis. There is also a second reason for celebration – the announcement of Zenith's first e-commerce platform in Germany.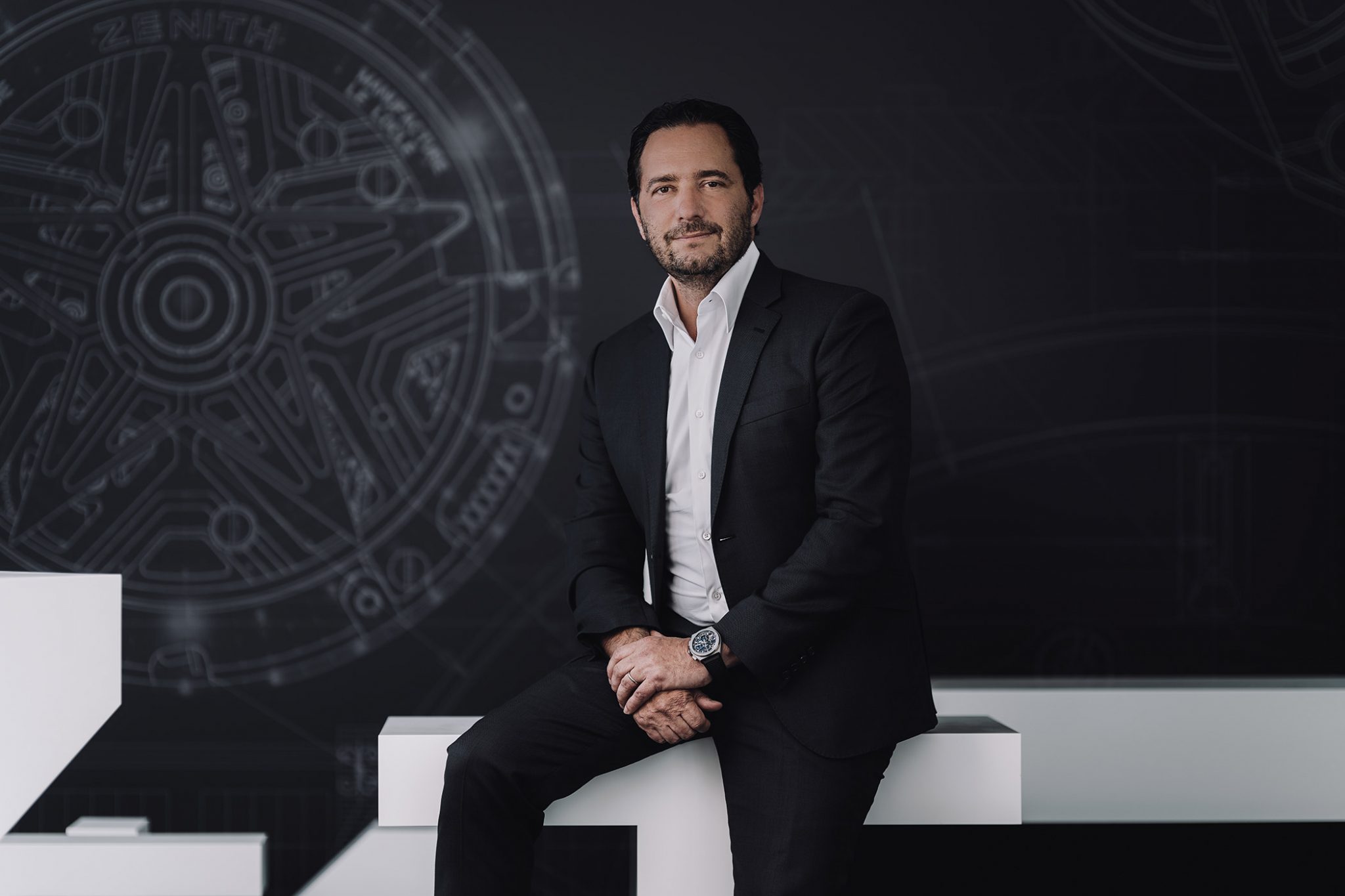 The toast he gives might somehow also be symbolic for the slowly return to more normality. Nobody can yet speak of a potential upturn, but manufactures are finally back to work and the production of timepieces can continue at last. After all, time never stands still. Even as the world begins to finally turn their eyes once more to the future, we want to know how has Tornare found his experiences of the last few months? What lessons has he taken from the crisis in regards to the future for Zenith? And on another note –what's new in the world of fine watchmaking?
Digitalisation – A blessing or a curse?
Julien Tornare's career originally lay in marketing. For 17 years, he worked as a sales manager; first for Raymond Weil, then for Vacheron Constantin. That is why he has been missing personal contact with his markets all the more over the past few months. Even the manufacture, aka the CEO's office and place of work, was closed for almost two months. Tornare repeatedly emphasises that digital conferences cannot replace face-to-face meetings, but adds that online conferences do, of course, help everyone to stay in touch.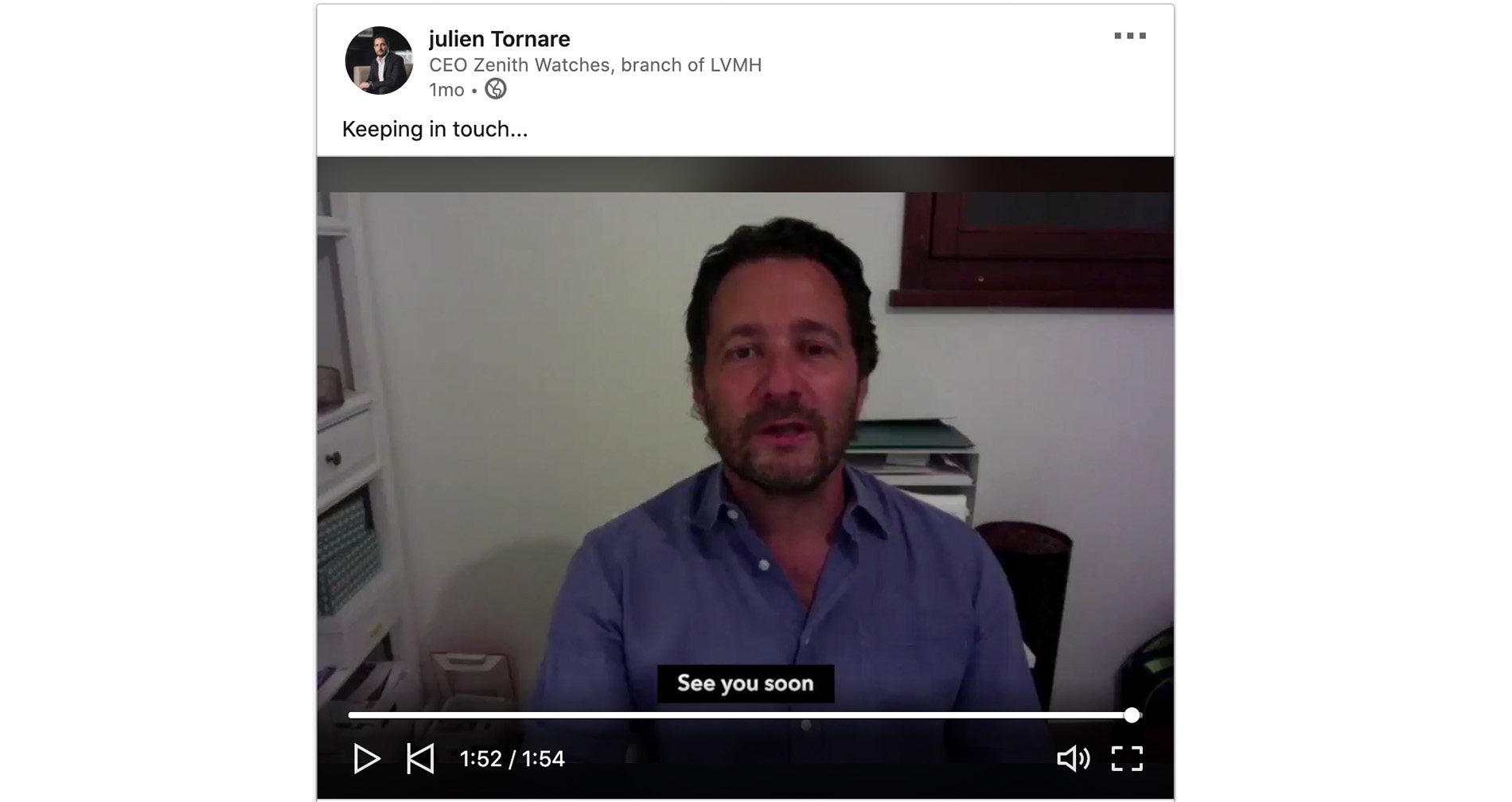 And thus, every morning at 9 am, Tornare brings his team in front of the screen to talk together about current developments and various matters of importance. It is in this same manner that we digitally meet the CEO, to find out about the current direction of Zenith and to see the new products for 2020 'live' for the first time.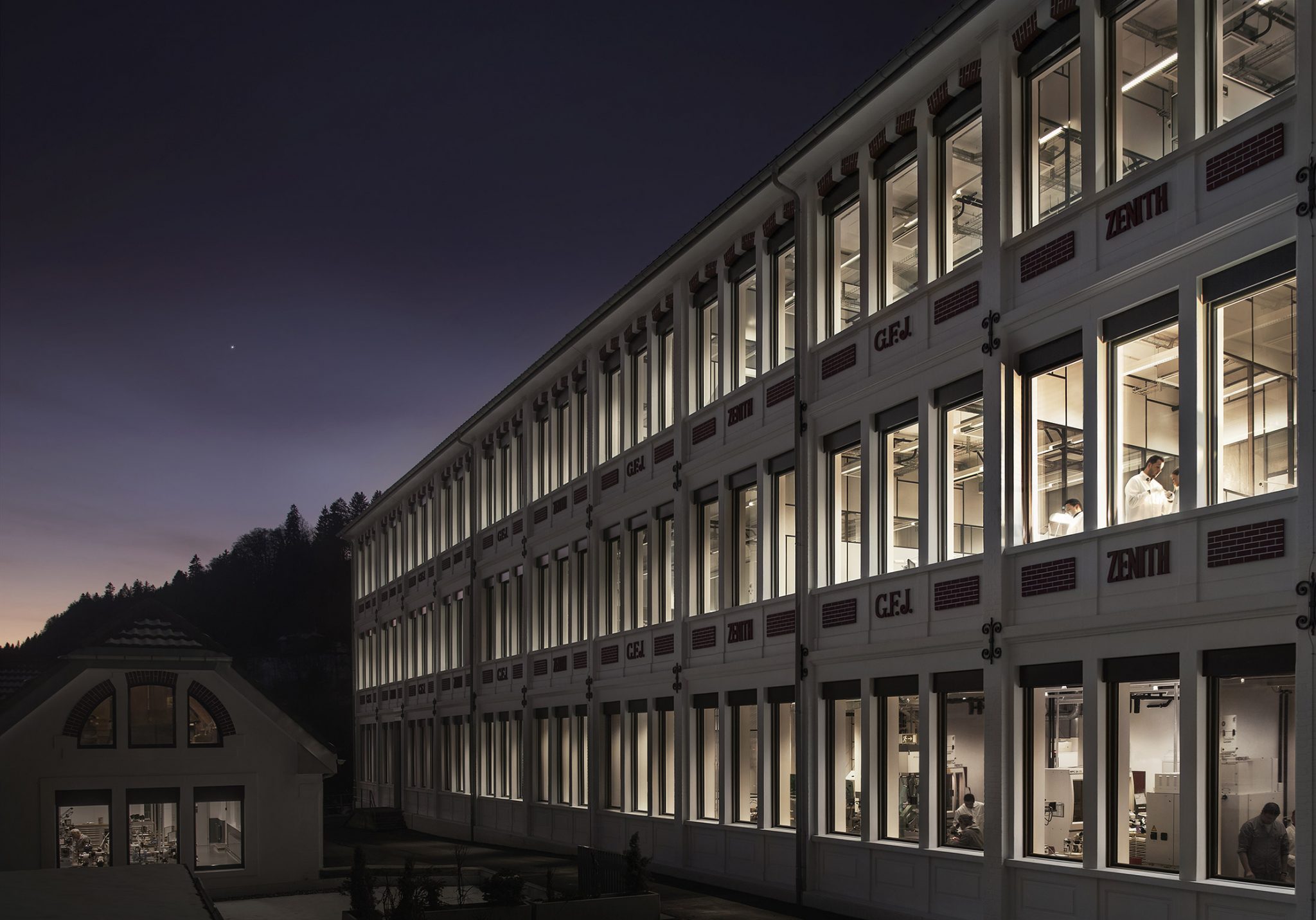 The Zenith Manufacture
When Julien Tornare joined Zenith as CEO three years ago, he set clear goals for the brand. Arranging the range of products more concisely allowed the collections to become more organised. The main focus were the four lines Defy, Elite, Chronomaster and Pilot. The boutique concept was completely redesigned and visually modernized. The website was also re-launched under Tornare's leadership and filled with interesting stories, for all those who do not come into contact with the brand in person, but via the digital channel.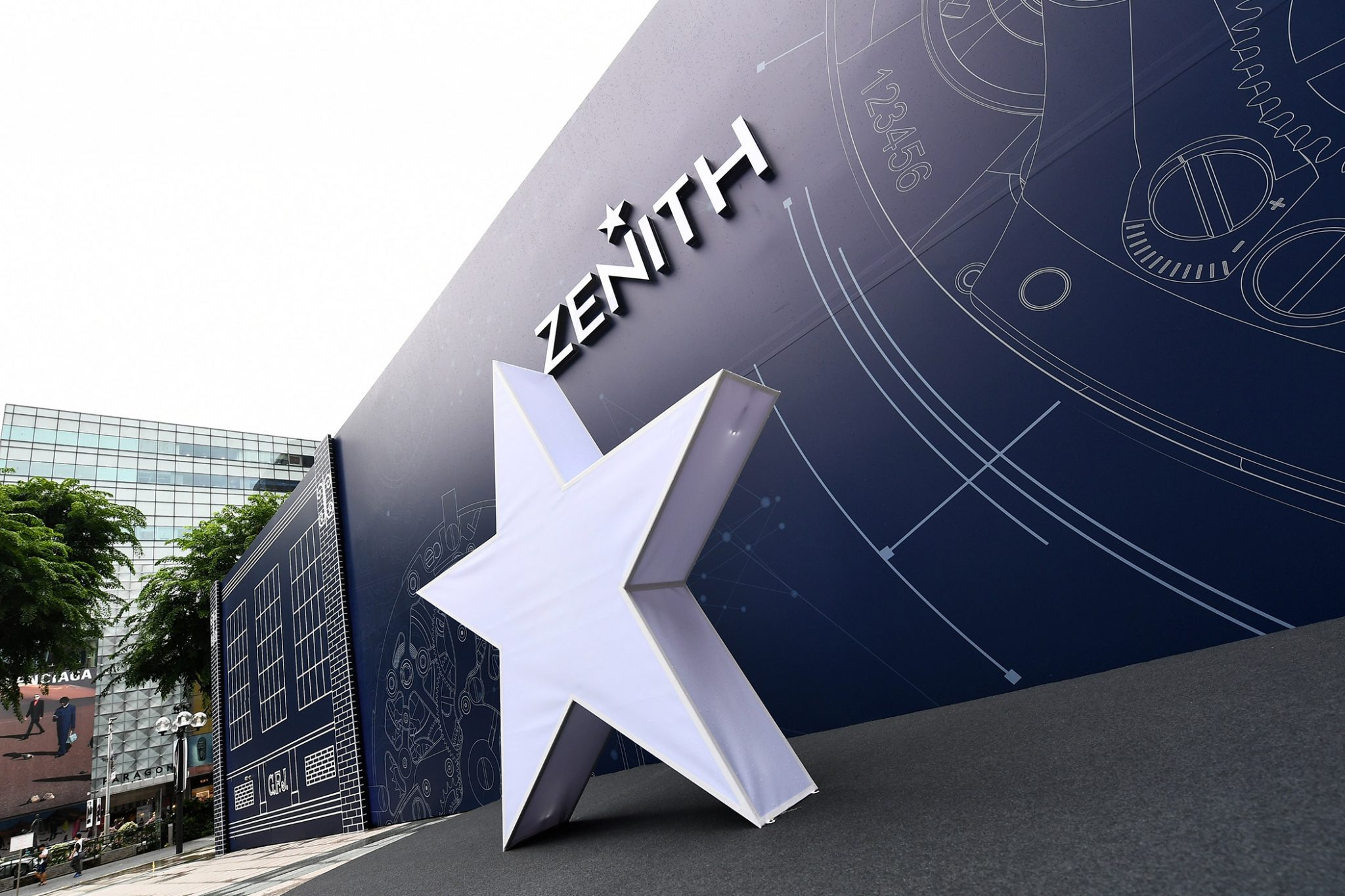 The latest 'Time To Reach Your Star' campaign is full of emotion and ties in with the history of Zenith. After all, the star in the logo does not just come from anywhere. Rather, it is about dreams, as well as extraordinary personalities who strive for the impossible. It's about the inspiration of all those who reach for the stars, to go down in history as unforgettable heroes.
Zenith launches e-commerce in Germany
Tornare has relied on digital solutions and e-commerce from the beginning. And, in the face of the current crisis, this is very much benefiting the brand. In China, for example, online business has grown by 38% in the last few months. For a long time there was too much caution for Tornare in the industry, but there is no way around it in the future – especially not now.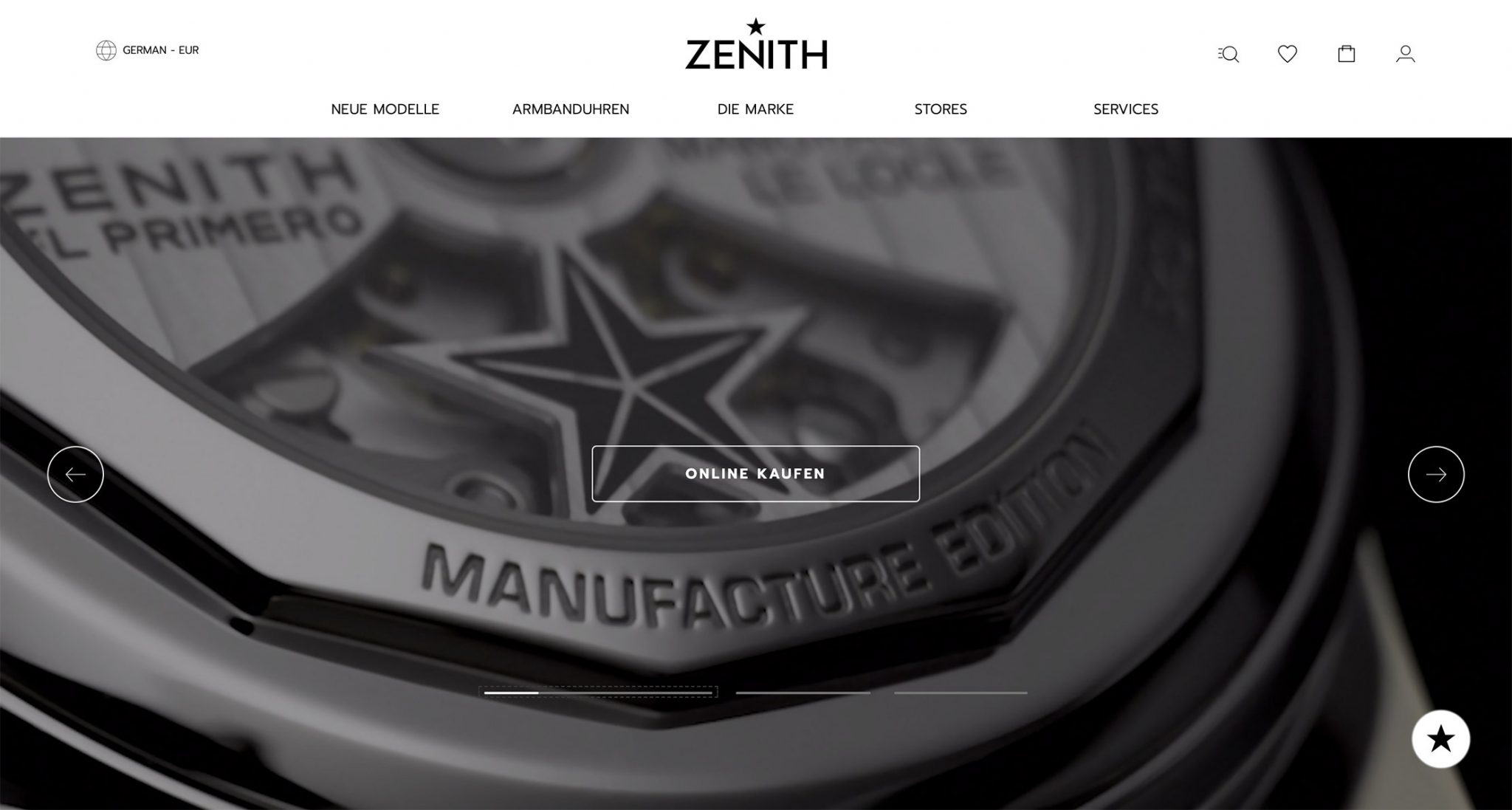 This did not prove to be a challenge for the brand. Following the swift implementation of e-commerce platforms on May 20 in Switzerland, France and Italy, Germany, Great Britain and Spain are to follow as of today (June 17). Zenith offers its clients a concierge service, which they can access at any time if they have questions or concerns. Not only can Zenith watches now be purchased around the clock, but also, customers can benefit from the opportunity to purchase exclusive models online. Thus, success has sprung from necessity, and a somewhat benign service has become an indispensable necessity – and this applies not only to Zenith's platform, but the entire industry.
What's new in the World of fine watchmaking?
Chronomaster Revival Manufacture Edition
It was mid November 2018 when Tornare received an urgent call from his product developer Romain Marietta and Heritage Manager Laurence Bodenmann. A few dials had been discovered in a small square box. At first this was not too unusual – but never before had they found the until-then unknown version of the legendary three-coloured dial of the A386, which was in stellar condition. The dials featured three chronograph counters with varying shades of blue.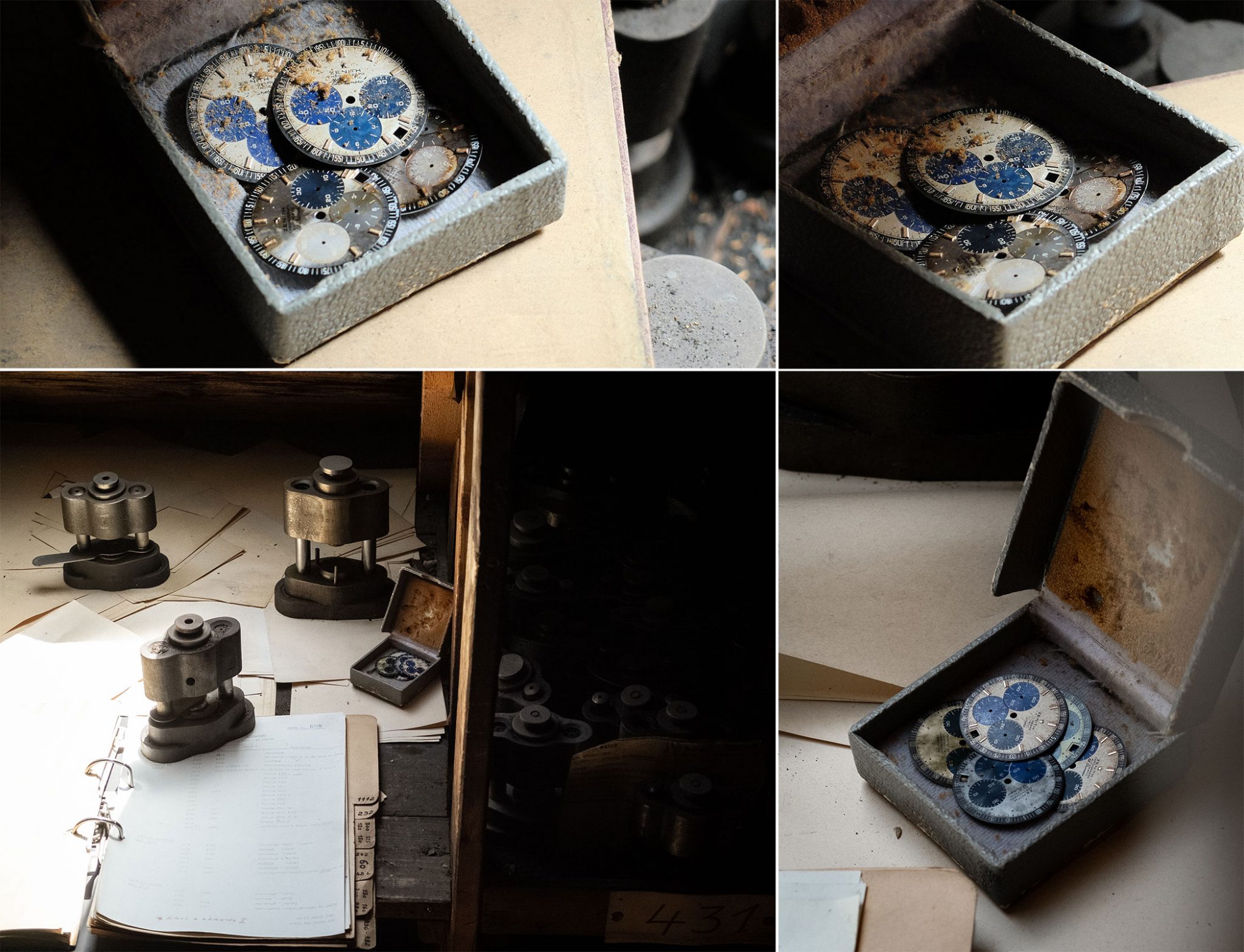 The discovery has now come to life in the form of the new Chronomaster Revival Manufacture Edition model. Its dial is a reproduction of the original's. Although already well-executed and with a nice story behind it, it is a pity that the number of dials found was so few. It would have been even more exciting if an abundant amount of dials had been found, allowing buyers to receive the original finds –either incorporated onto the dial, or else in the box – as part of a limited collection. The 38 mm case contains an El Primero movement caliber 400. The highlight is that the watch is only available at the manufacture in Le Locle.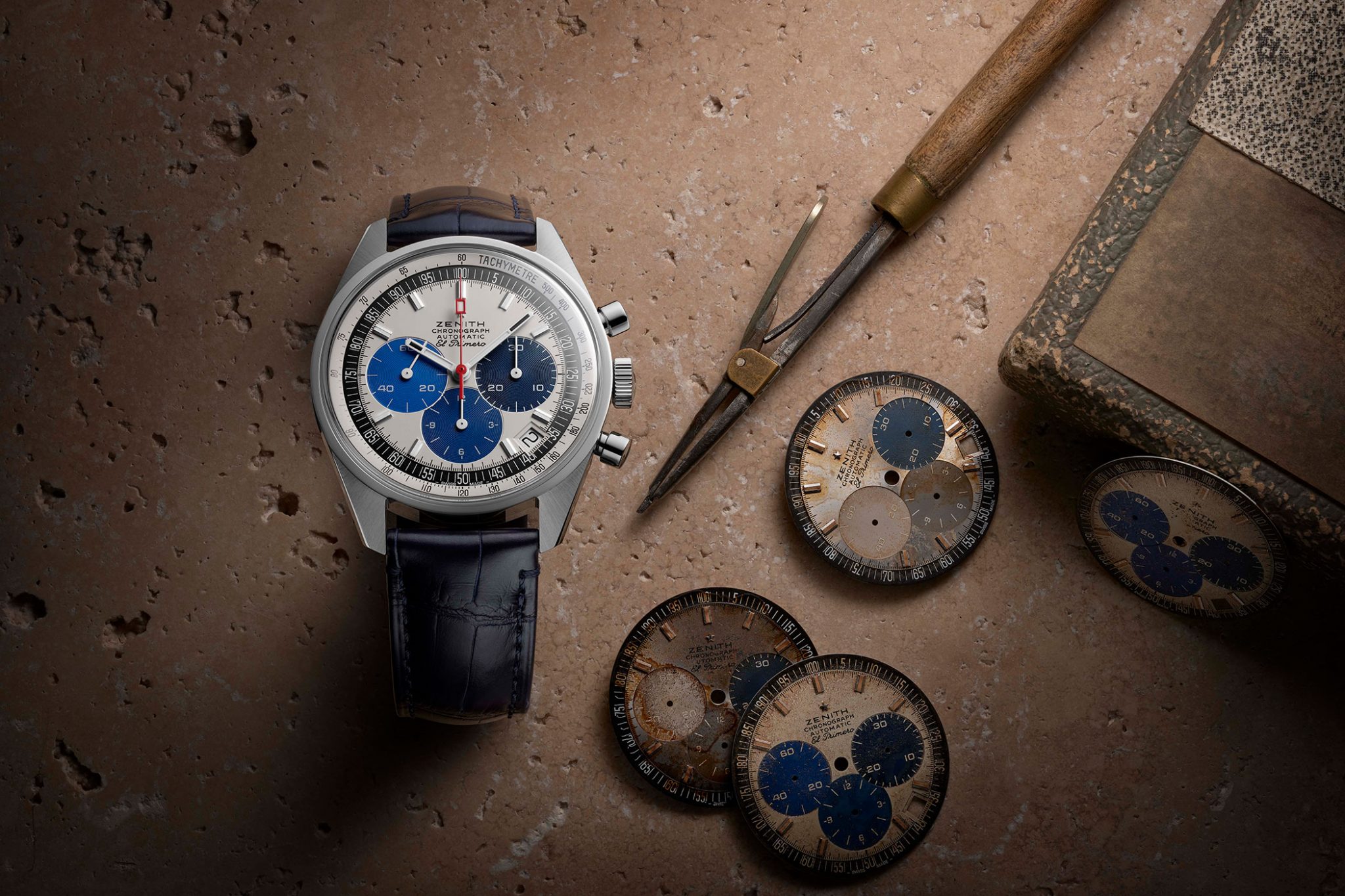 The watch is currently available exclusively via the new online shop, but this is linked to an invitation to the manufacture – something the CEO insists upon. The model's price: 8,800 euros.
Chronomaster Revival Shadow
Tornare is not lacking in bizarre stories on this particular afternoon. He tells his virtual audience how last year, a small team of employees searched the sealed-off attic where Charles Vermot once hid his plans and components of the El Primero. They found what they were looking for in a box: the prototype of a hand-wound chronograph, which, until then, no-one had ever knew if it really existed. Its case, made of blackened stainless steel, was unusual even for its time.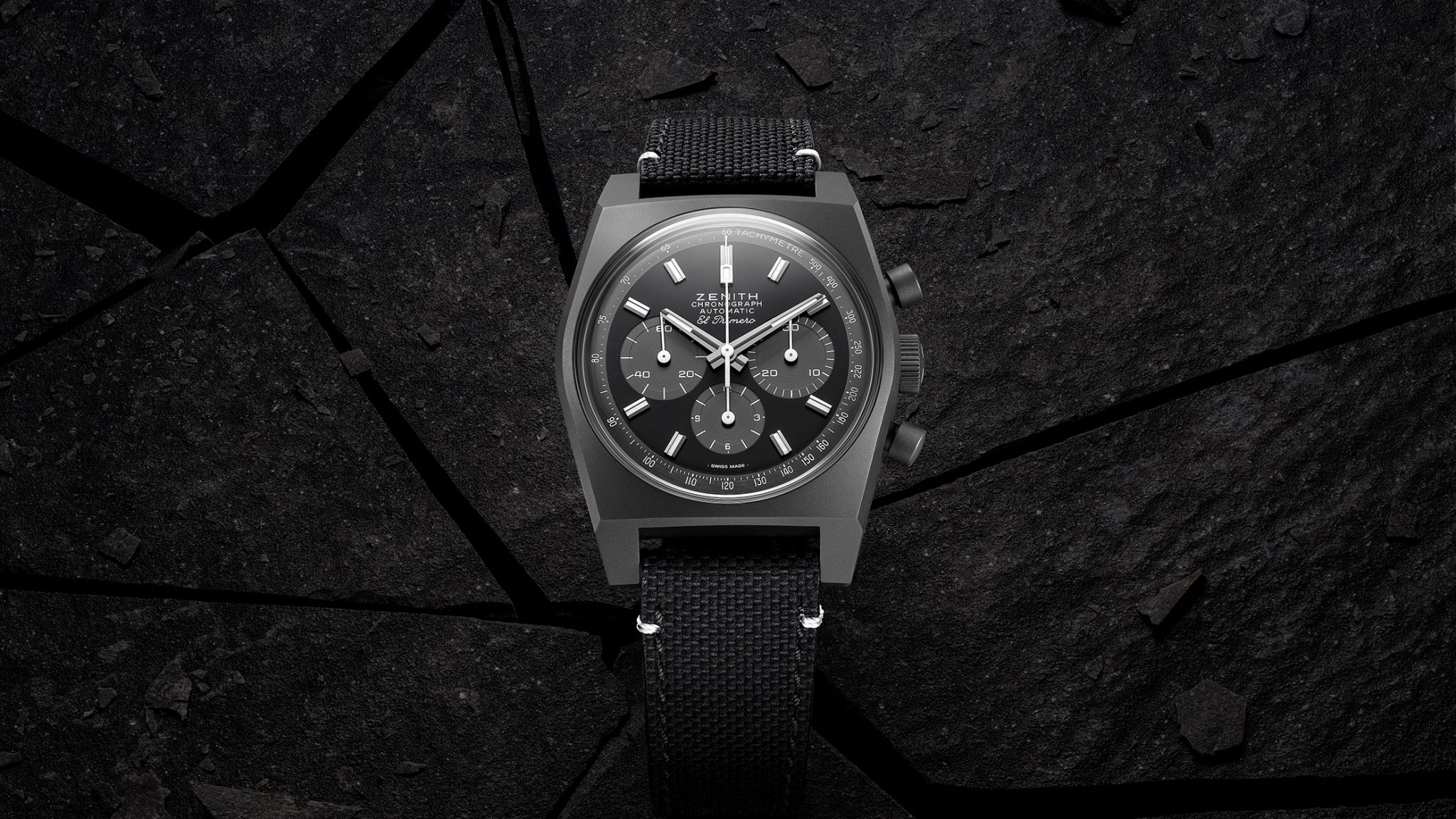 The new Zenith Chronomaster Revival Shadow, inspired by the find, combines two historical features; a black micro-blasted titanium case and faithful reproduction of the A384, Zenith's first watch, with its historic El Primero movement. Like the original, this modern timepiece has a case diameter of 37 mm. Unlike the prototype, the "Shadow" features the El Primero 4061 automatic chronograph movement. It is available now via the new e-commerce platform. Its price: 8,300 euros.
Pilot Type 20 und Defy 21
There are also a few innovations within the Pilot and Defy lines. While we usually see bronze or aged steel Pilot Type 20 watches, a new version with a shiny stainless steel case comes out this July. 'A more contemporary material' is how Tornare describes it, likely alluding to the trend towards sports watches in steel.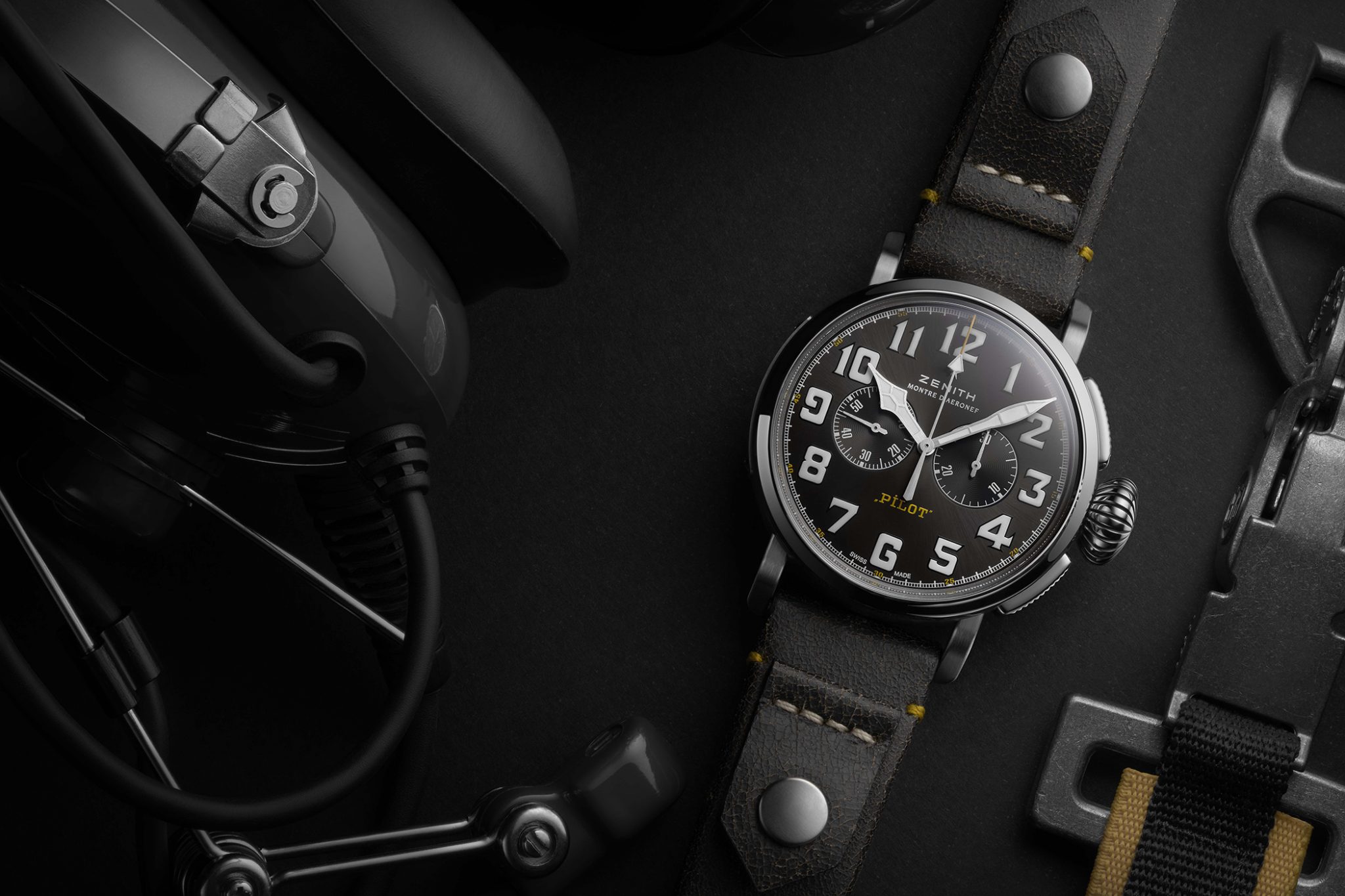 The Pilot Type 20 Rescue costs 7,300 euros, and as a Chrono, 7,800 euros. Meanwhile, Julien Tornare raves about the limited edition Defy 21, which Zenith created on the occasion of the new Defender from Land Rover – for him the best SUV ever produced. Just 250 units, which take up some of the Jeep's design details, will leave the factory from August. It costs 13,700 euros.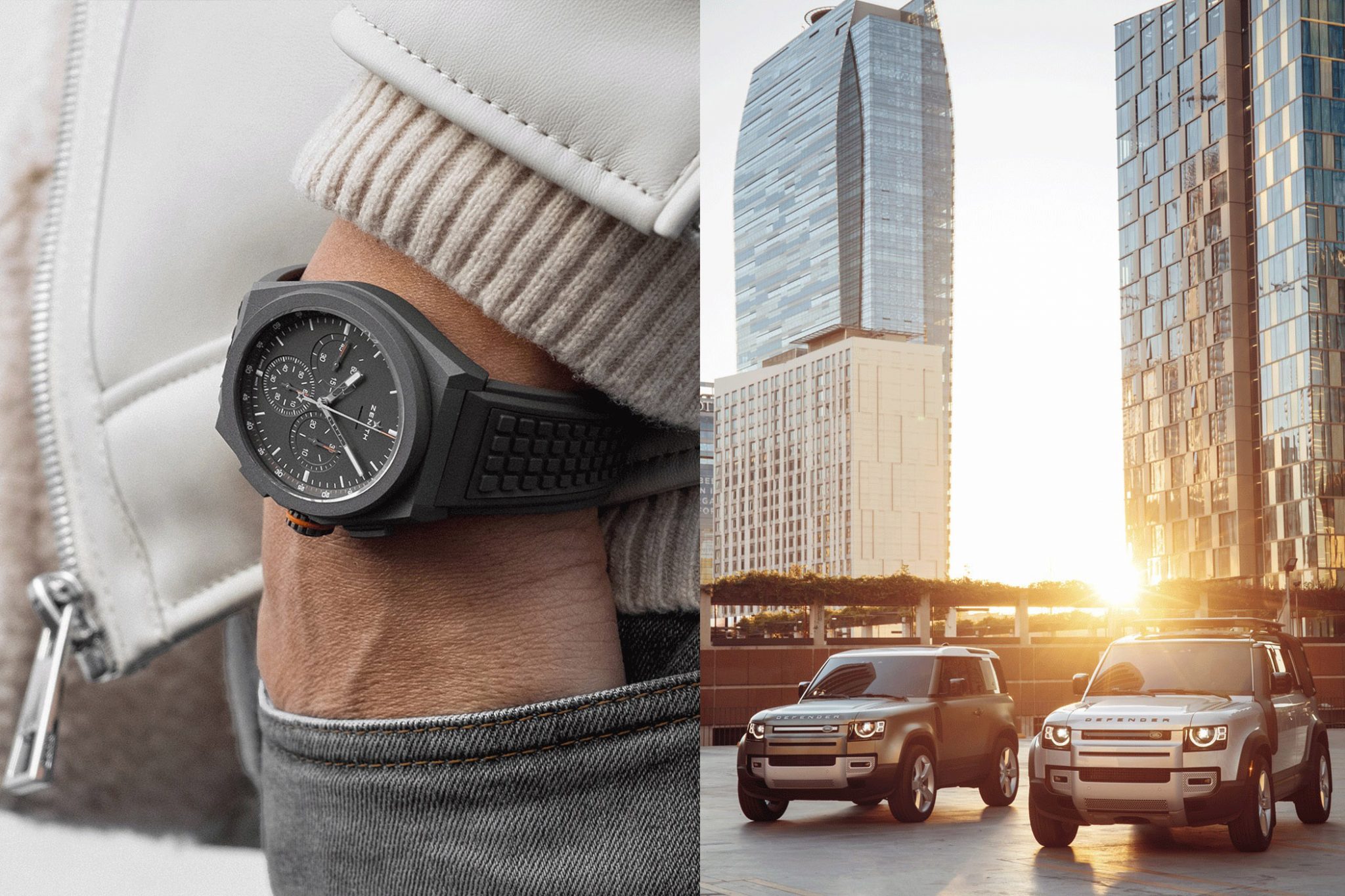 Plans for exhibitions
The temporary closure of Baselworld saddens Tornare. He is primarily concerned about the hundreds of small brands and manufacturers that are ultimately hanging on the skirts of the big players, who are not in a position to switch to other platforms and fairs. After all, Zenith was already able to make contact with retailers and the press during the Watch Week in Dubai. The smaller brands, on the other hand, were dependent on everyone coming together in Basel.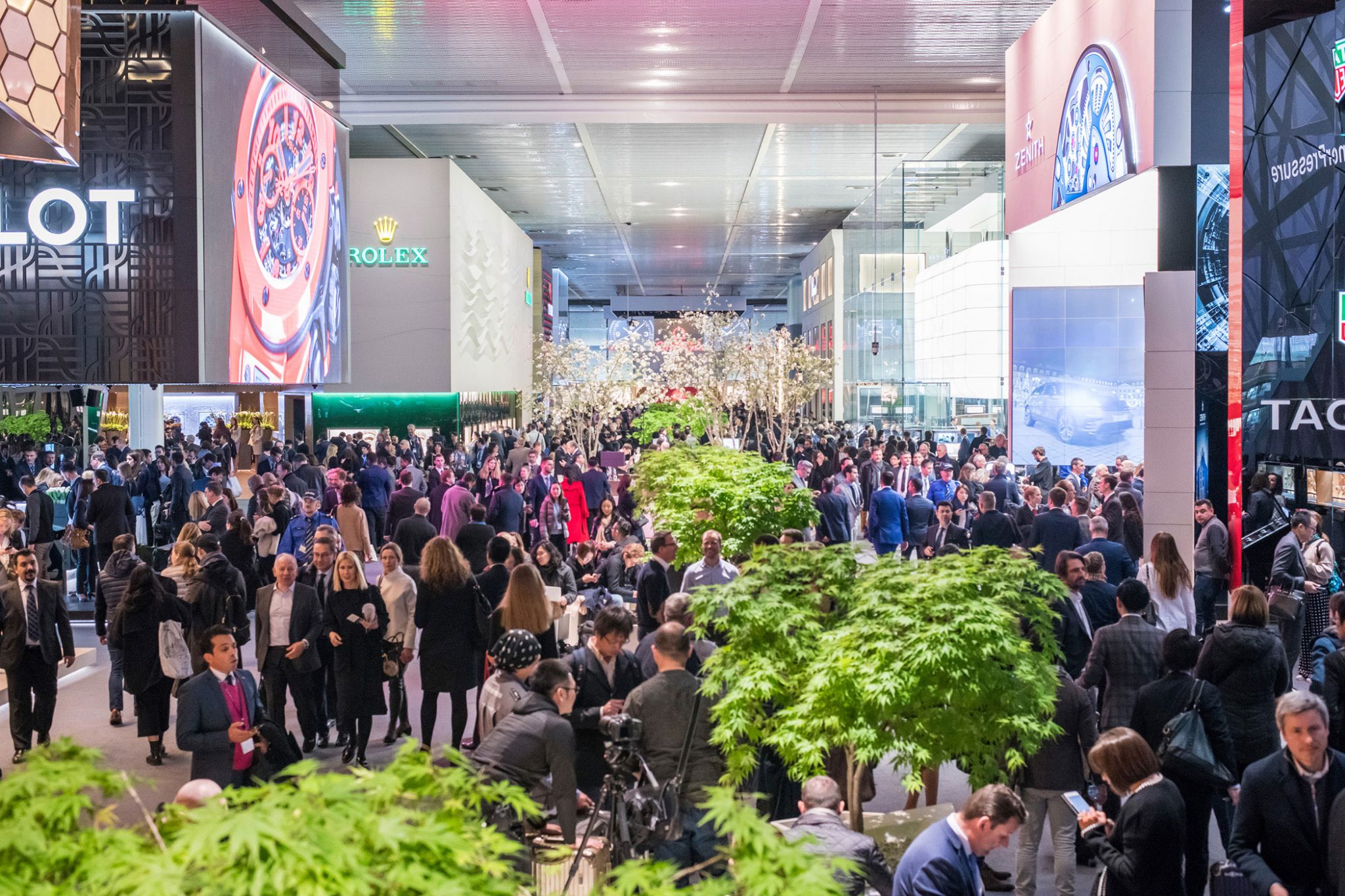 Tornare hopes that Geneva will become the new hotspot, and that will be able to offer space for every brand. If it were left up to him, the fair would take place over a whole week and everyone would be given their place in Geneva. Tornare envisions something resembling an Olympic village, adding: 'Even if we are all in a sense competing, we still have to get together now for the good of the watch industry.'
What is the outlook for the future of luxury products?
According to Tornare, there are many people who think that luxury is going to become something that is increasingly questioned. However, he disagrees completely. For him, luxury is sometimes something people need for their happiness and well-being, in addition to basic needs such as eating, drinking and breathing. Luxury is about treating oneself to something special. Only the way in which we define luxury changes. In his opinion, the whole 'bling bling' aspect will disappear. More than ever before, people are thinking more about real value, and this has now become particularly clear throughout the corona crisis. For this reason, Tornare does not see the future of luxury being any different for him. He believes that brands with strong and honest values will come to the forefront.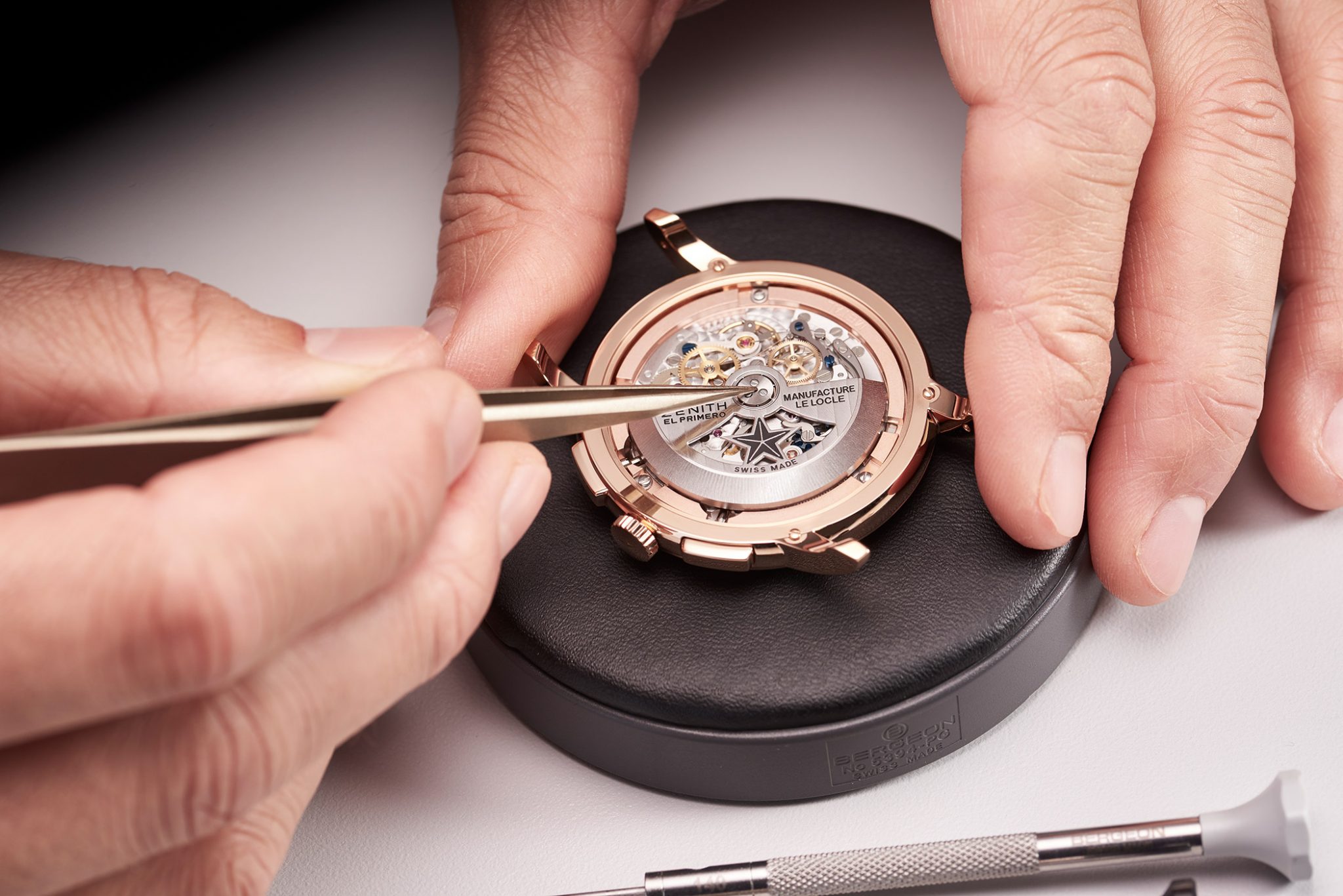 Sustainability is also an increasingly important issue in the consumption of luxury goods. But how can this be achieved at Zenith? Tornare has a romantic answer to this: 'Mechanical watches are sustainable by nature – they don't become obsolete after a very short time, but tend to still function in 1,000 years'. Nevertheless, he also points out that the production of watches and materials is not entirely sustainable.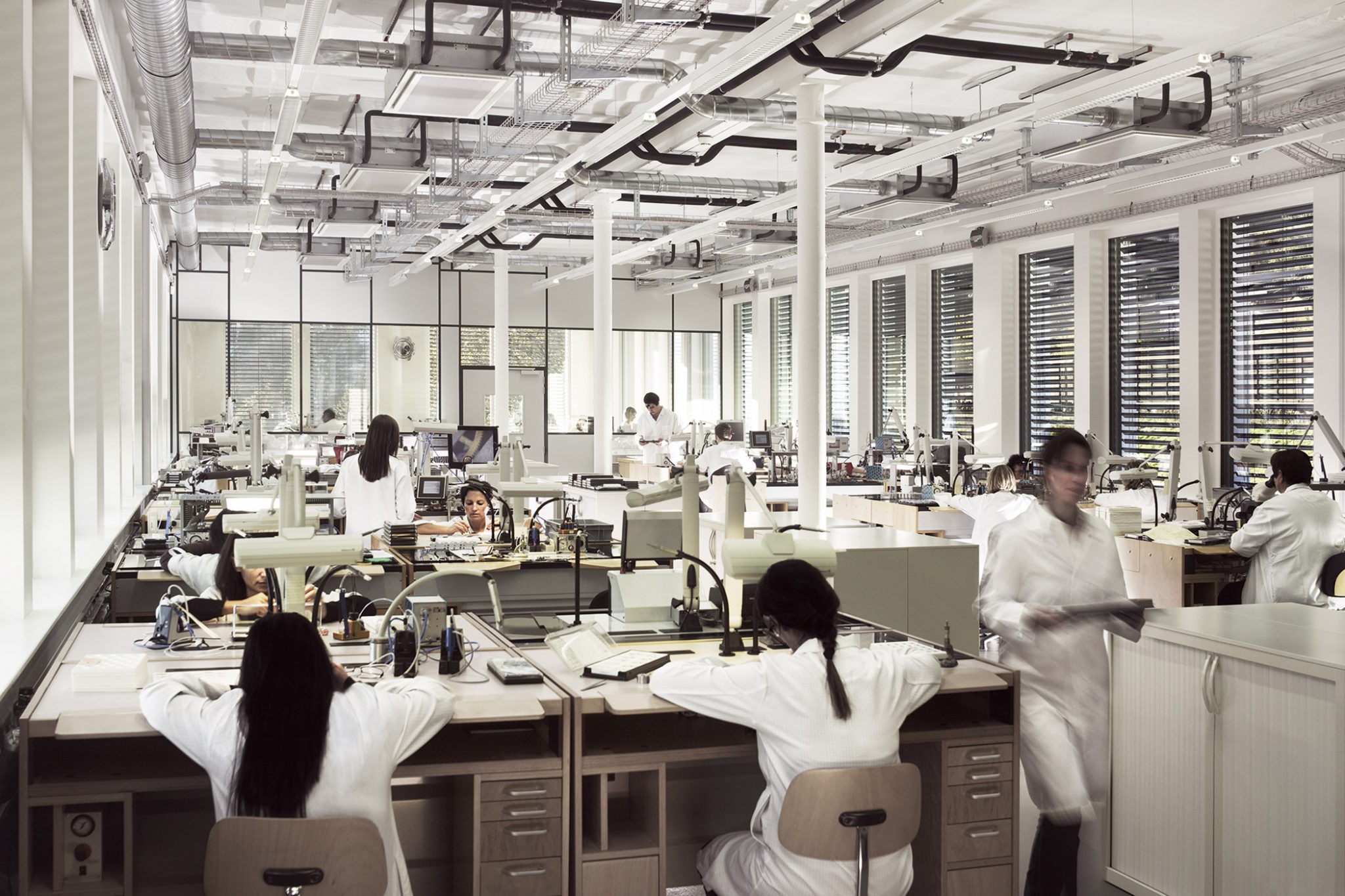 Julien Tornare is a man who is driven by innovation. In recent years, Zenith has invested a lot into new materials and technology, which has certainly paid off in terms of image. But growth and innovation also bring about a certain responsibility – the responsibility not to neglect sustainability in innovative processes. In our opinion, there is still a need for even more radical rethinking in many areas.
---
---