A Lange & Söhne is proof of the fact that automobile culture and rare wristwatches come together particularly well when the collectors of both categories are not the ostentatious type. A good example of this can be found at the British Concours of Elegance at Hampton Court, where refined million-dollar values come together with British nonchalance.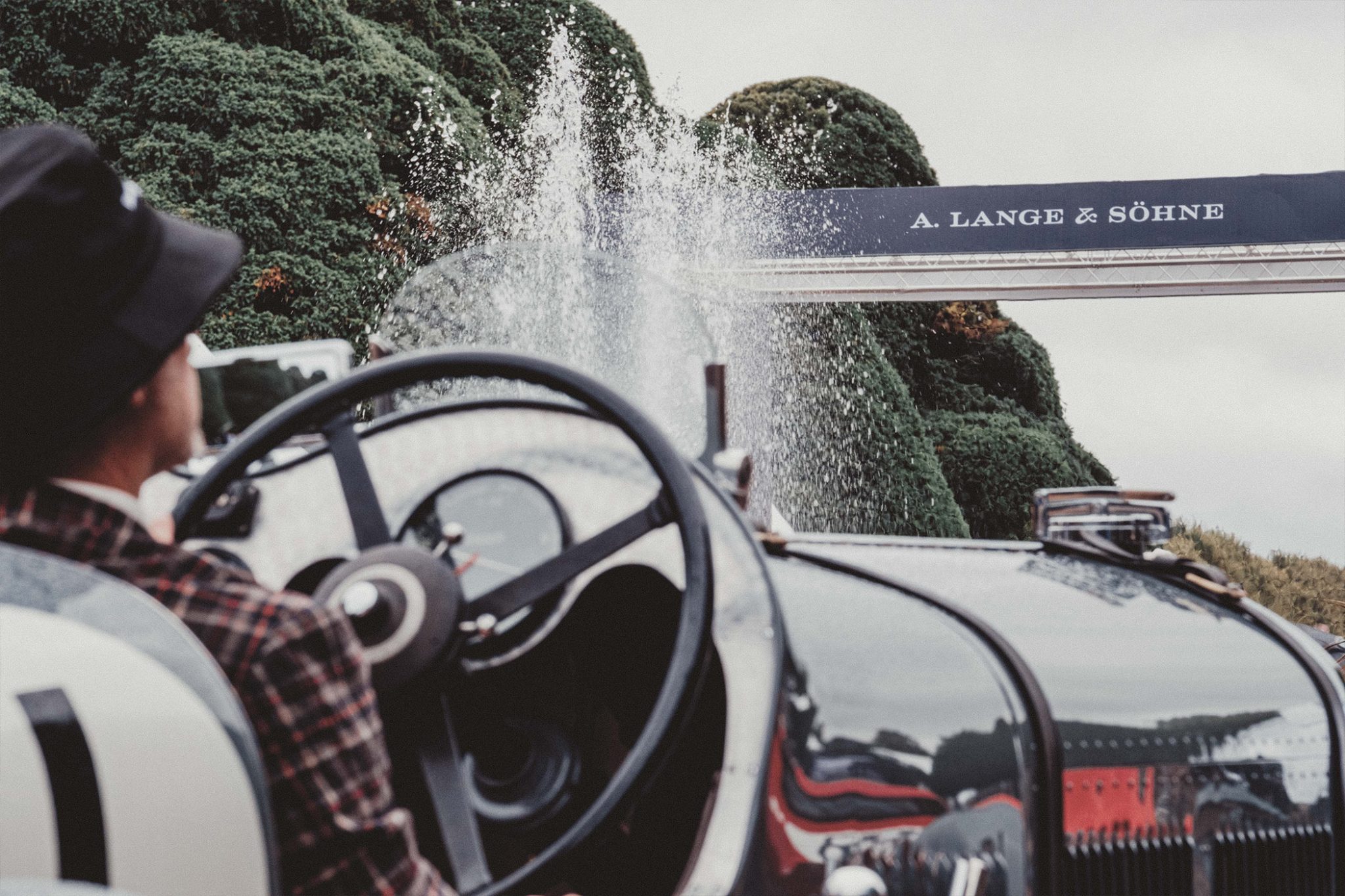 Wilhelm Schmid is late for our interview. This is not particularly unusual for a German (where does this myth of German punctuality come from?), but it is unusual for the CEO of one of the – if not the ultimate – German watch manufacturers that has managed to achieve world fame in the last almost three decades, producing mechanical watches that are made with a devotion to precision that borders on obsession. I'm only too happy to forgive him. For one thing, I know that there is nothing he hates more than being late, and for another, there is seldom a better place to wait than in the early autumn sun shining over the Lange Pavilion in the park opposite the west façade of Hampton Court Palace in London, built by Sir Christopher Wren. This location has been drawing in the world's top car collectors since 2017, along with the Villa d'Este and Pebble Beach, for an event in a class of its own: the Concours of Elegance.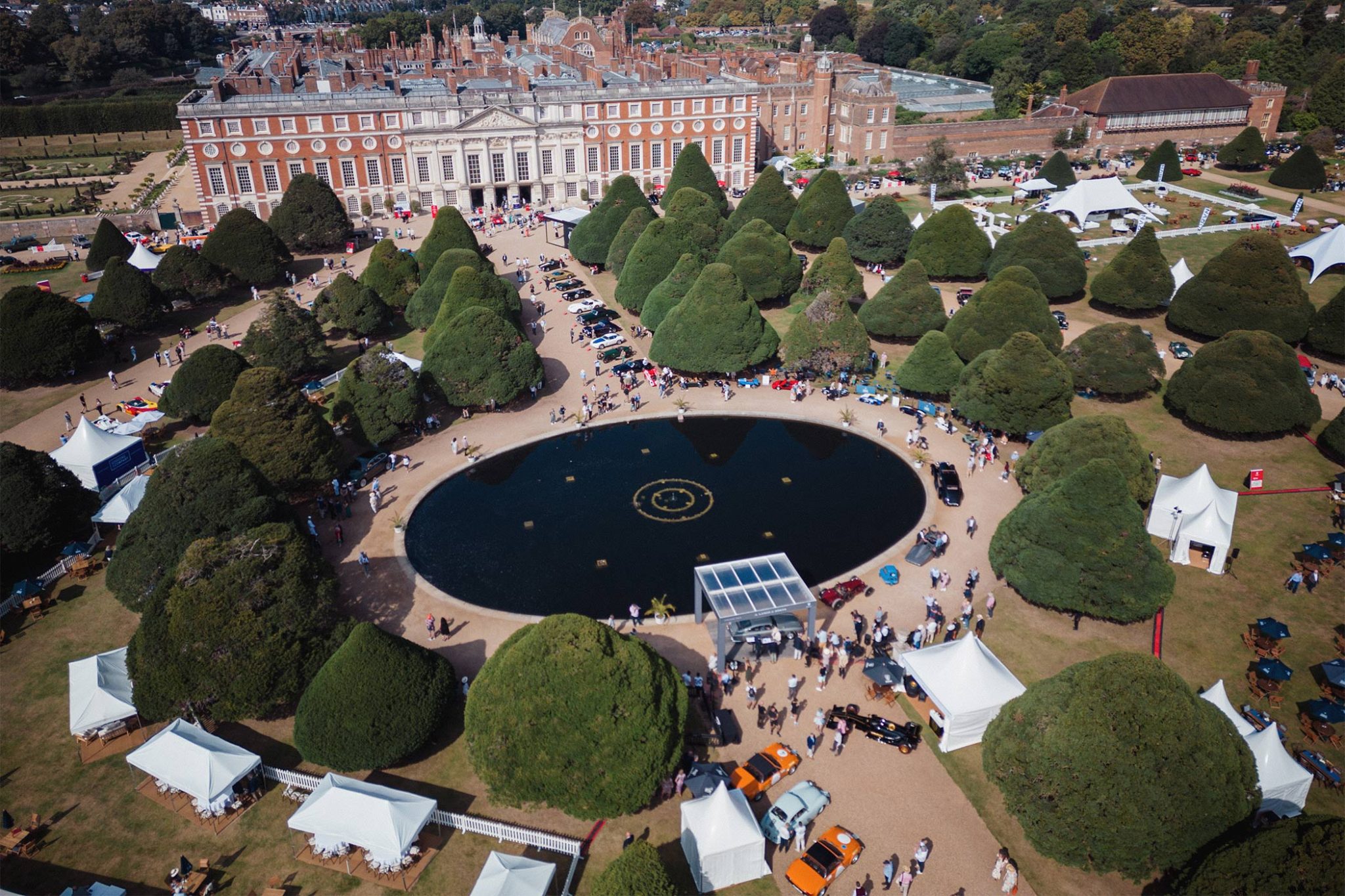 ---
Never stand still
It's evident that Wilhelm Schmid will need a few more minutes before making his way over, having been caught up in conversation over in the Owners Enclosure with the event host himself, living legend Simon Kidston. Customers from A. Lange's boutique at Harrods in central London are also hoping to grab a minute with the in-demand CEO. 'Never stand still' was not only Walter Lange's mantra throughout his life, but is also tailor-made for CEO Schmid, who has been in office for 12 years – more than almost any other CEO of the Richemont Group.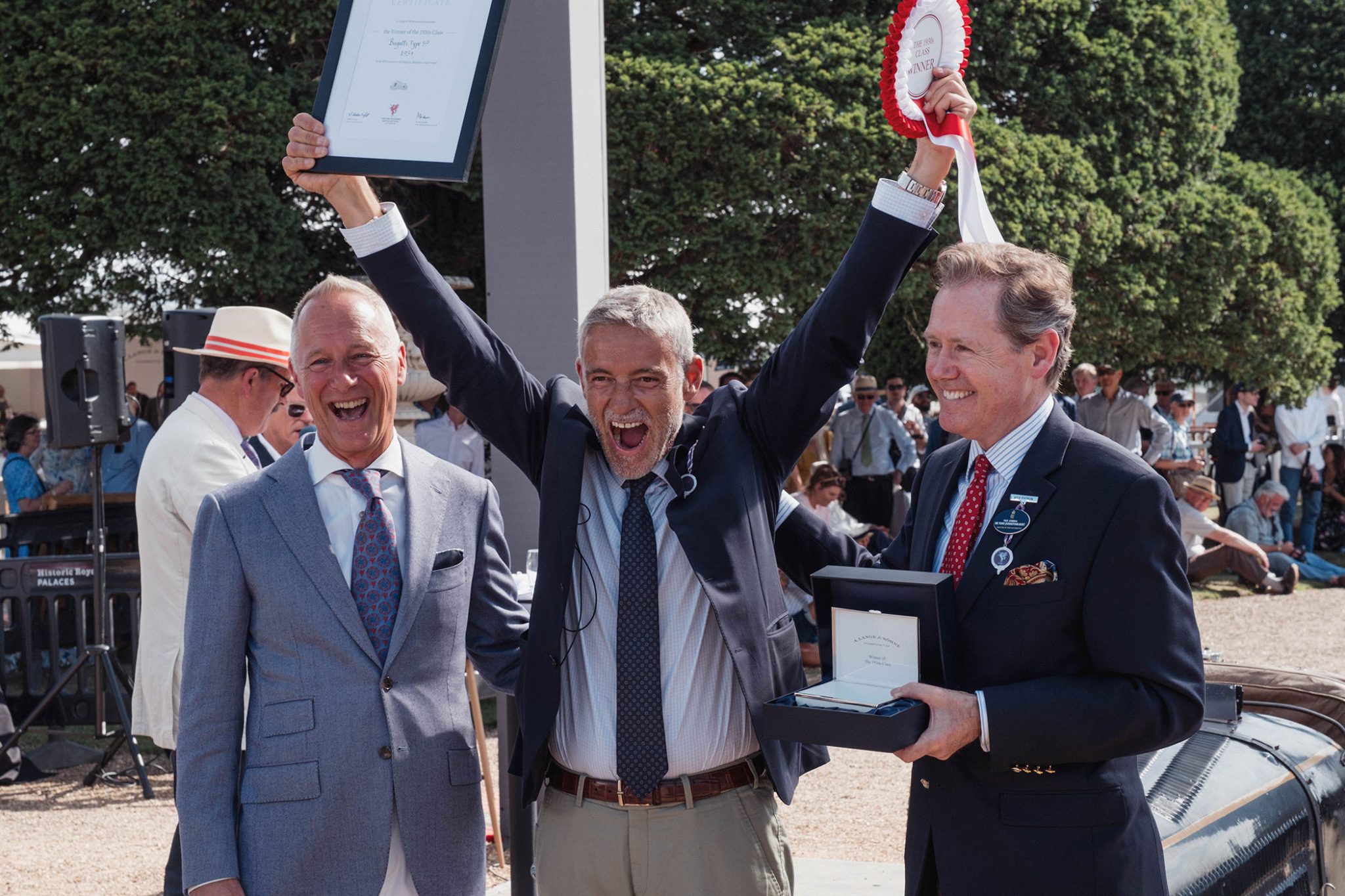 ---
Why classic cars fit so perfectly with A. Lange & Söhne
With a glass of Charles Heidsieck in hand, there is plenty of time to think about how it came to be that A. Lange & Söhne, a watch manufacture that has achieved a great deal since 1845, but which basically has as much to do with automotive culture as Patek Philippe does with the moon landing, has managed to marry the world of truly handcrafted wristwatches with automotive gems like no other. What's more, it achieved this without, and this should be emphasised here, even a) attempting to pander to a car manufacturer, and b) not even offering car-related watches (even the Odysseus chronograph presented in the spring does not directly play on this theme).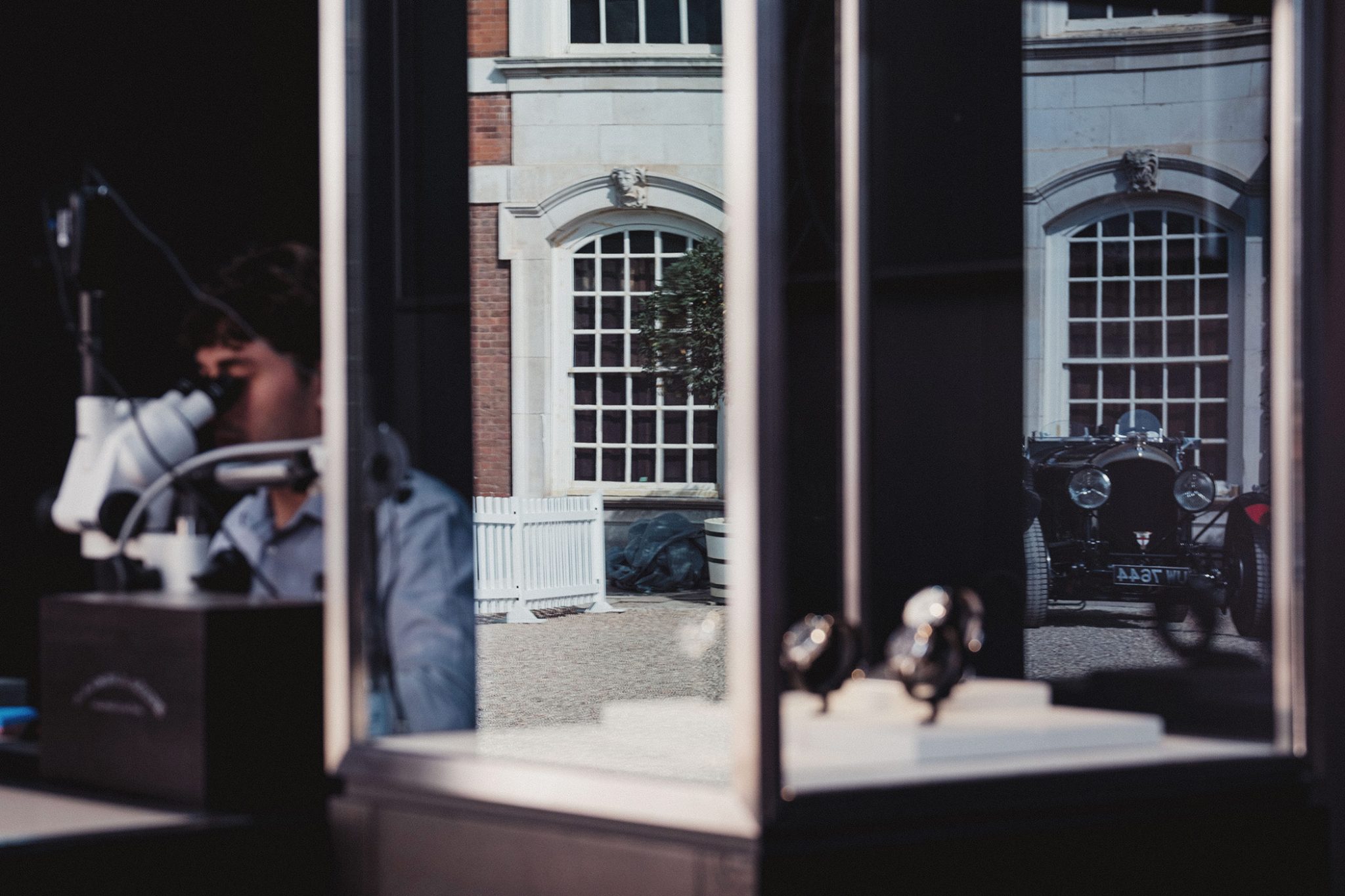 ---
A match made in heaven?
And yet, this event feels like a match made in heaven. It would be too easy to point out that Mr Schmid is a passionate car collector and that his family roots lie in the automotive industry. Yes, that's true – but such attitudes are not normally rewarded by the market. At Lange, however, 'art on the wrist' and 'art on wheels' fit together perfectly. If you're not convinced, take a look at the figures. At last year's event, Wilhelm Schmid presented the 1815 Chronograph 'Hampton Court Edition' to guests for the first time. It was expected that this unique piece in white gold would naturally find a great response at the subsequent auction in aid of The Prince's Trust. But the result far exceeded many expectations: the timepiece with a hinged back was auctioned by Aurel Bacs of Phillips, in collaboration with Bacs & Russo, for more than one million Swiss francs. This is the highest auction result ever achieved by a Lange wristwatch.
---
Three Concours – and a fourth in the pipeline
For five years now, they have been a proud partner of the event, and this weekend has several highlights in store. But first things first. A. Lange & Söhne has been involved in the vintage car sector since 2012. It all started with the Concorso d'Eleganza Villa d'Este in 2012, which was already the automotive super-event worldwide. Right from the start, our focus was on the best events in the world. In the meantime, there are three sponsorships in this class: in addition, there was the Concours of Elegance Hampton Court in 2018, and a new format in the autumn, the Concours d'Elegance Audrain in Newport in the USA. And it's not exactly the case that Lange hands out its watches liberally at such events: at the Concorso d'Eleganza Villa d'Este, only the winner of the best-of-show classification gets a Lange watch. From 2012 to 2020, that was a Lange 1 Time Zone in white gold with an engraved hinged caseback. Since 2021, it's been an 1815 Chronograph with a rose-gold dial and brown subdials, also in white gold with an engraved hinged caseback. These watches are extremely expensive, but in relation to the celebrated cars and their owners, who own large collections, they are truly appropriate trophies, Moreover, the event and the award merge them with the collector's item, and they will certainly only be found very rarely at watch auctions in the future. Of course, A. Lange & Söhne will also be presenting a watch here this year, but only with a blocking period and only for the few journalists who have travelled here: they can already catch a glimpse of the novelty at the Watches and Wonders in Shanghai, the perpetual calendar of the Lange 1 in platinum.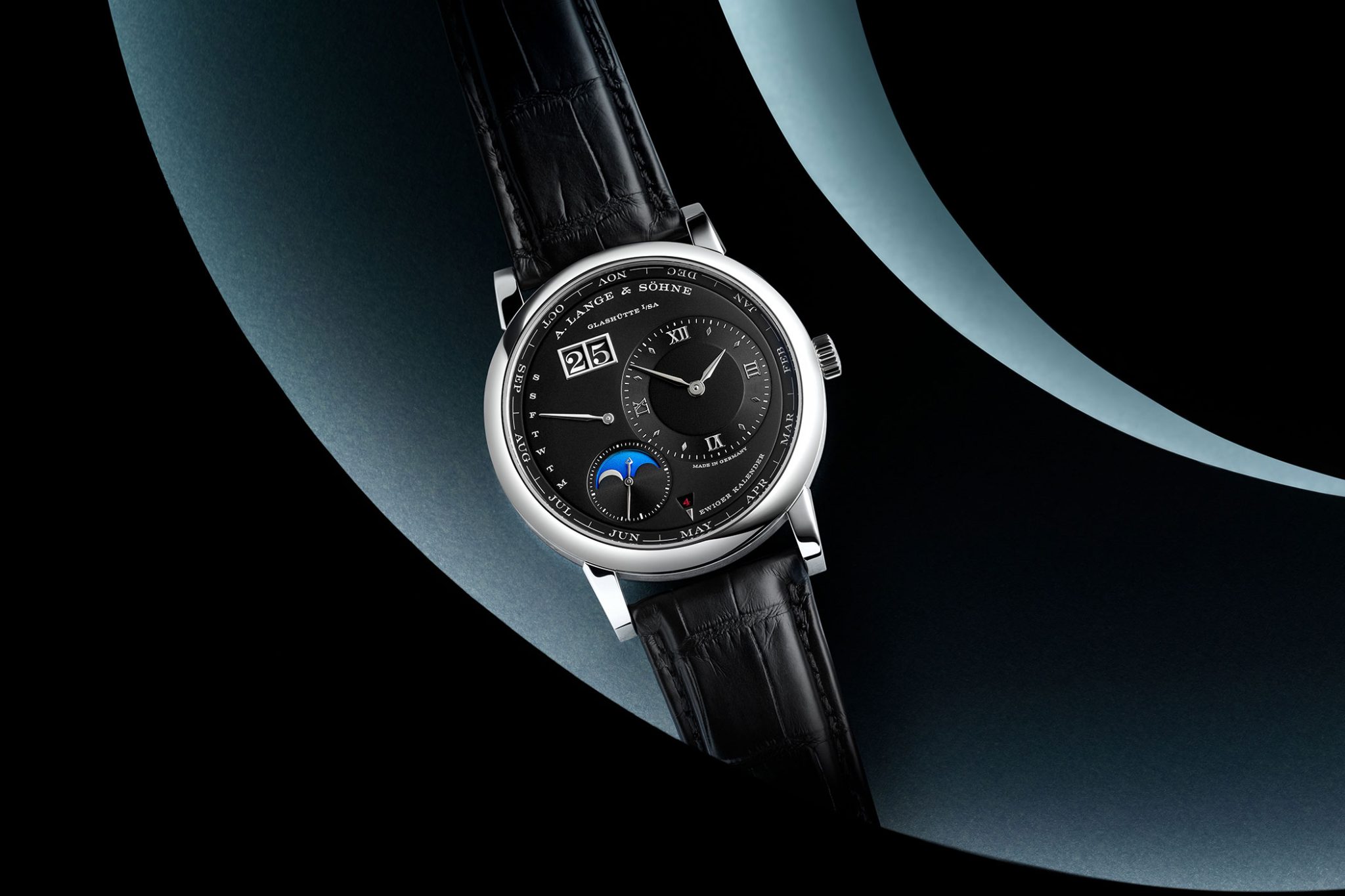 ---
Five years of attending the Concours of Elegance at Hampton Court
It's worth taking the time to tell the story of the success of A. Lange & Söhne, simply from the point of view of the success of these extraordinary car collectors' formats. Eleven years ago, the Concours scene introduced a new event that would put the UK at the centre of the global collector car scene. The new Concours of Elegance was to rival the Concorso d'Eleganza at Villa d'Este and the Pebble Beach Concours, with a showcase of the finest automobiles in a high-profile venue. In honour of Queen Elizabeth's 60th anniversary on the throne, 60 very special vehicles had been selected to be displayed within the walls of Windsor Castle. After Windsor Castle in 2012, the event has already taken place at St. James's Palace, Holyrood House, and finally at Hampton Court Palace's Fountain Gardens, where we are currently based, and where this event has resided since 2017.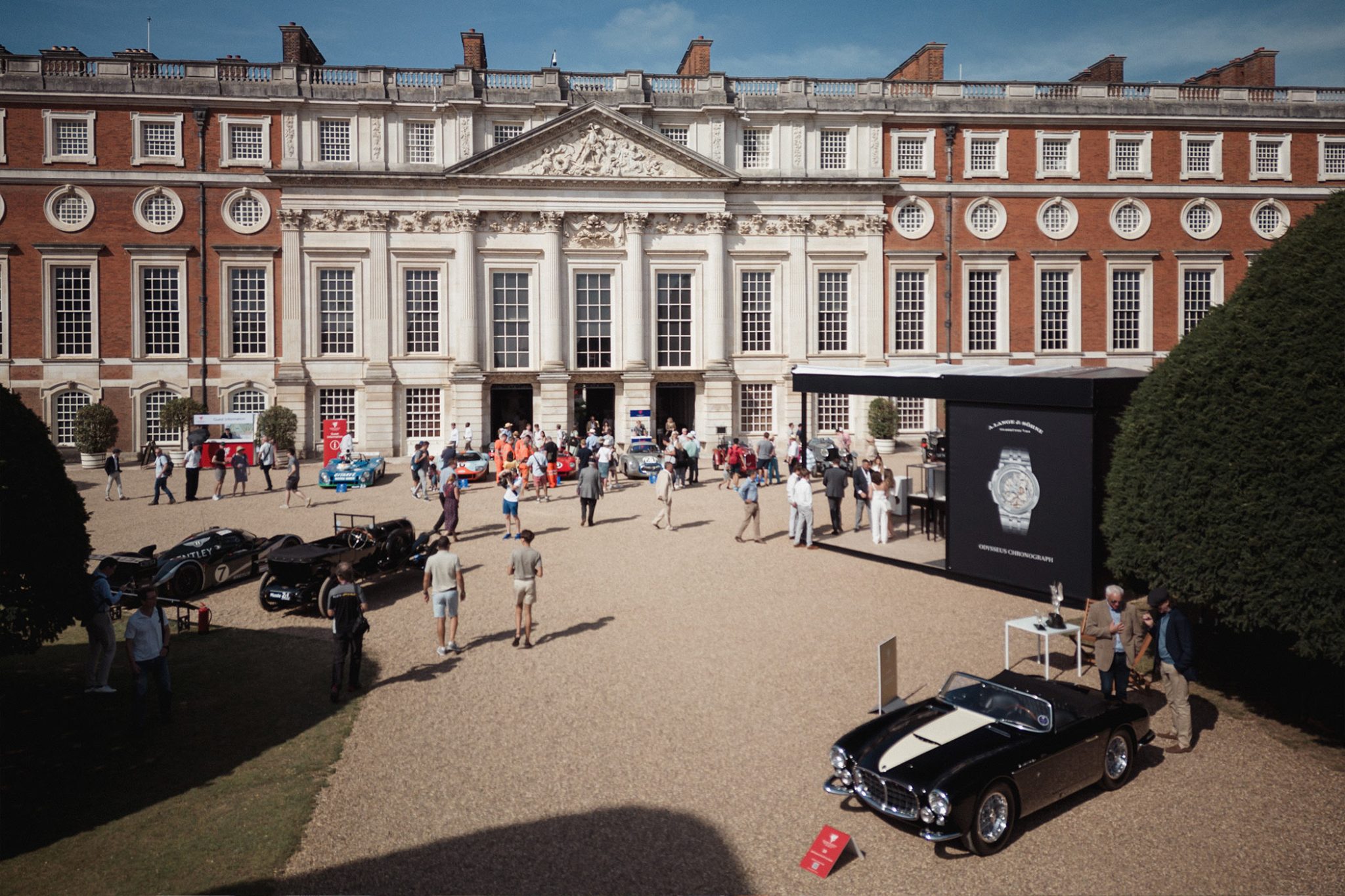 ---
What's so special about these events?
Hampton Court not only frequently kicked off exciting supercar new car announcements: Aston Martin, for example, chose the event for the premiere of the one-off Victor in 2020. Such events would usually just be a flash in the pan. A steering committee of experts ensures the necessary exclusivity: for example, once a car has been exhibited, it will not be seen again for another ten years. Okay, an exception was made for last year's tenth anniversary and the winners of all previous editions were invited back. But generally speaking, it means that year after year, a worldwide community emerges that not only feels honoured to be there at all, but also celebrates the subject of automobiles with an enthusiasm and obsession that is extremely close to the way A. Lange und Söhne develops, builds and celebrates watches.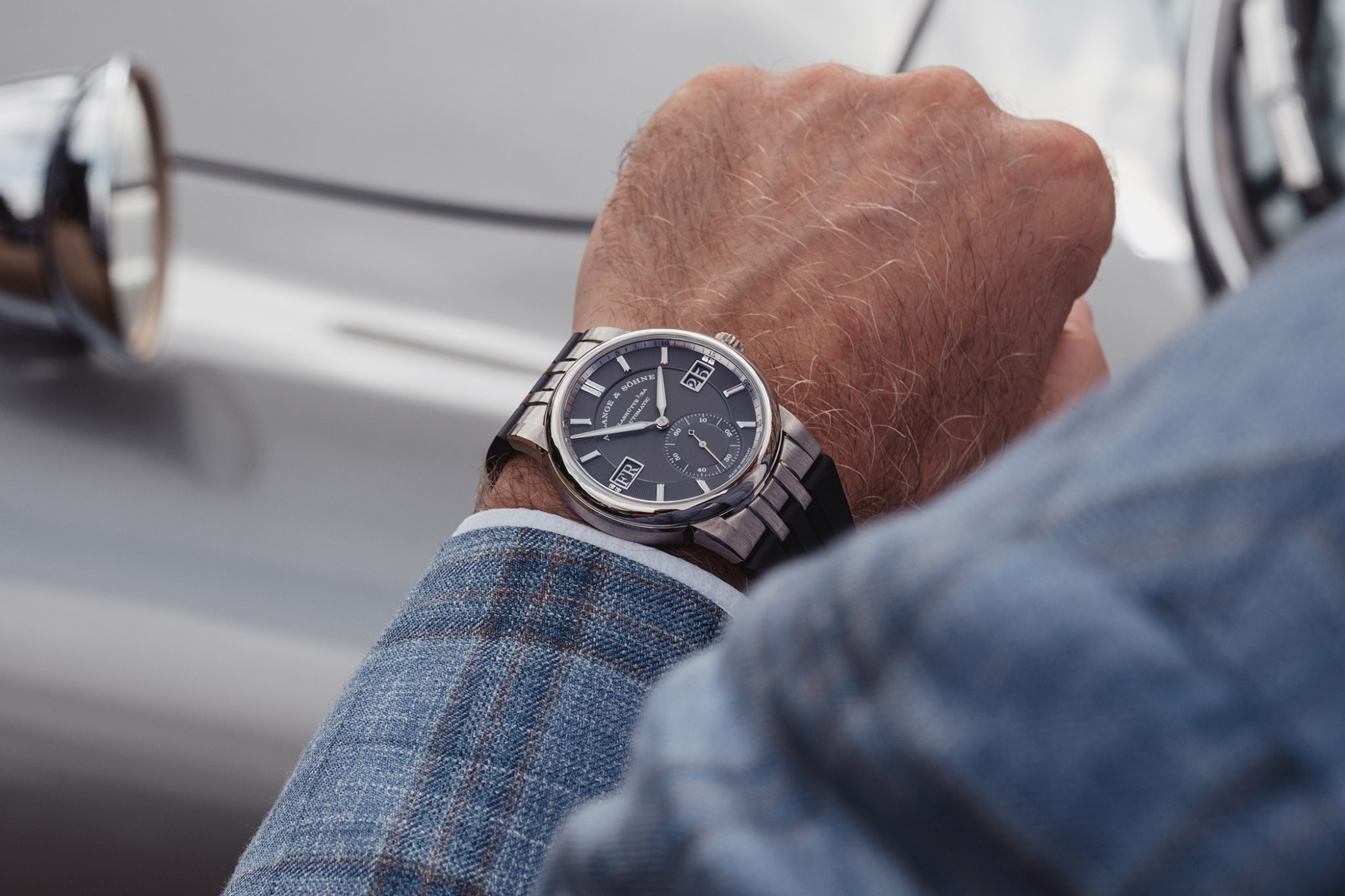 ---
Let's take a closer look at this year's event
Unusually for a world-class event, the Concours of Elegance has no official judging panel, instead relying on the taste of its participants to determine the Best of Show car. Each vehicle exhibited was carefully selected before being invited to the show in the gardens of Hampton Court Palace. So each vehicle is already a winner, and the awards in the main concours are decided by the vehicle owners themselves. Each owner casts a vote for the model they think is the best. The Best in Show of 2023 winner will be awarded the so-called Pegasus sculpture, created by animal sculptor and artist Robert Rattray.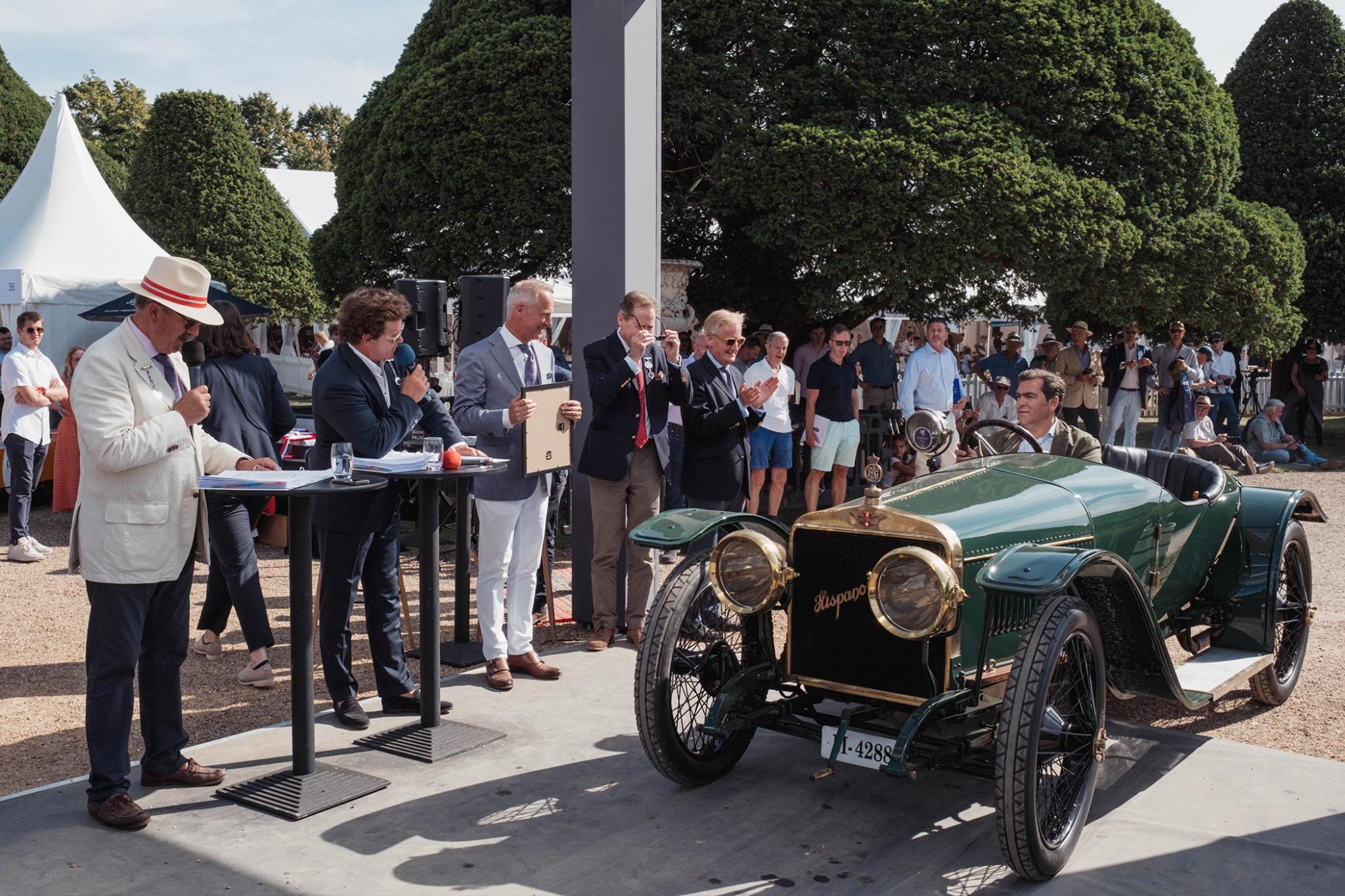 ---
The car owners decide who wins
Owners cast their vote for the best car according to decade, i.e. from before 1920, the 1930s, 1940s, 1950s, 1960s, 1970s and 1980s. As each era of motoring has its own charm and history, it seems right to award them all separately, with each decade winner receiving a smaller bronze version of Roberts Rattray's sculpture. This way, collector engagement is always guaranteed. How does A. Lange & Söhne benefit from this? Such people are highly motivated, wealthy and fond of fine details of mechanics.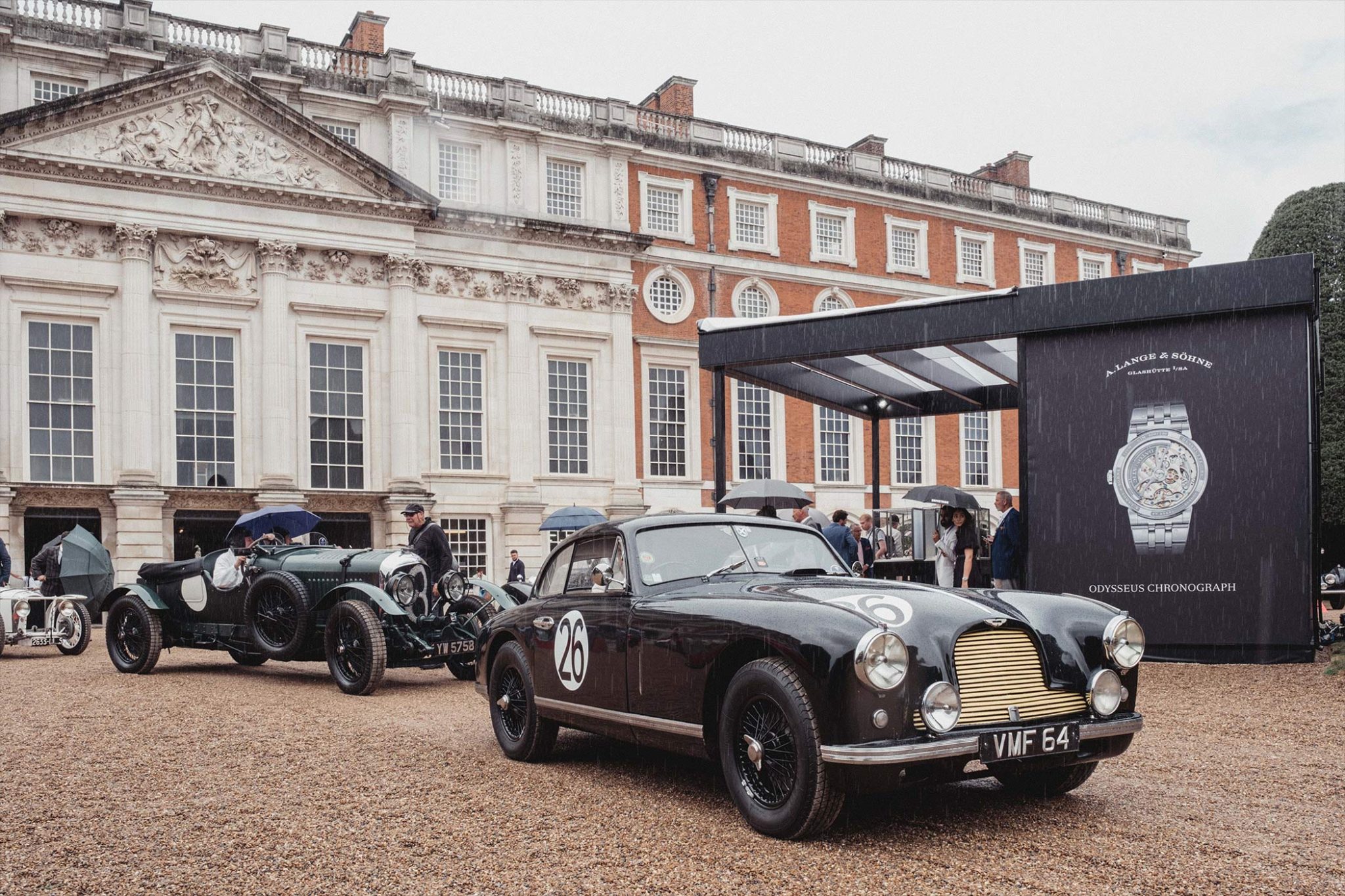 ---
The list of previous winners is impressive in itself
Previous Best in Show winners include the 1935 Alfa Romeo 8C 2900B Touring Berlinetta in 2012, a Bentley Speed Six Gurney Nutting Coupé in 2013, an Alfa 6C 1750 Touring Flying Star in 2014 and a Mercedes Simplex 60hp in 2015. In 2016, the Best in Show award went to the incredible Hispano-Suiza Dubonnet Xenia, in 2017 it was the Lancia Astura Aerodinamico Castagna, followed by the Mercedes-Benz S-Type Barker Boat Tail in 2018, and a 1919 Rolls-Royce Silver Ghost in 2019. They are joined by the 1970 Le Mans winner, the Porsche 917K in 2020, the 1934 Voisin C27 Aérosport in 2021, and last year, the Delage 1938 D8-120S de Villars, to name them all.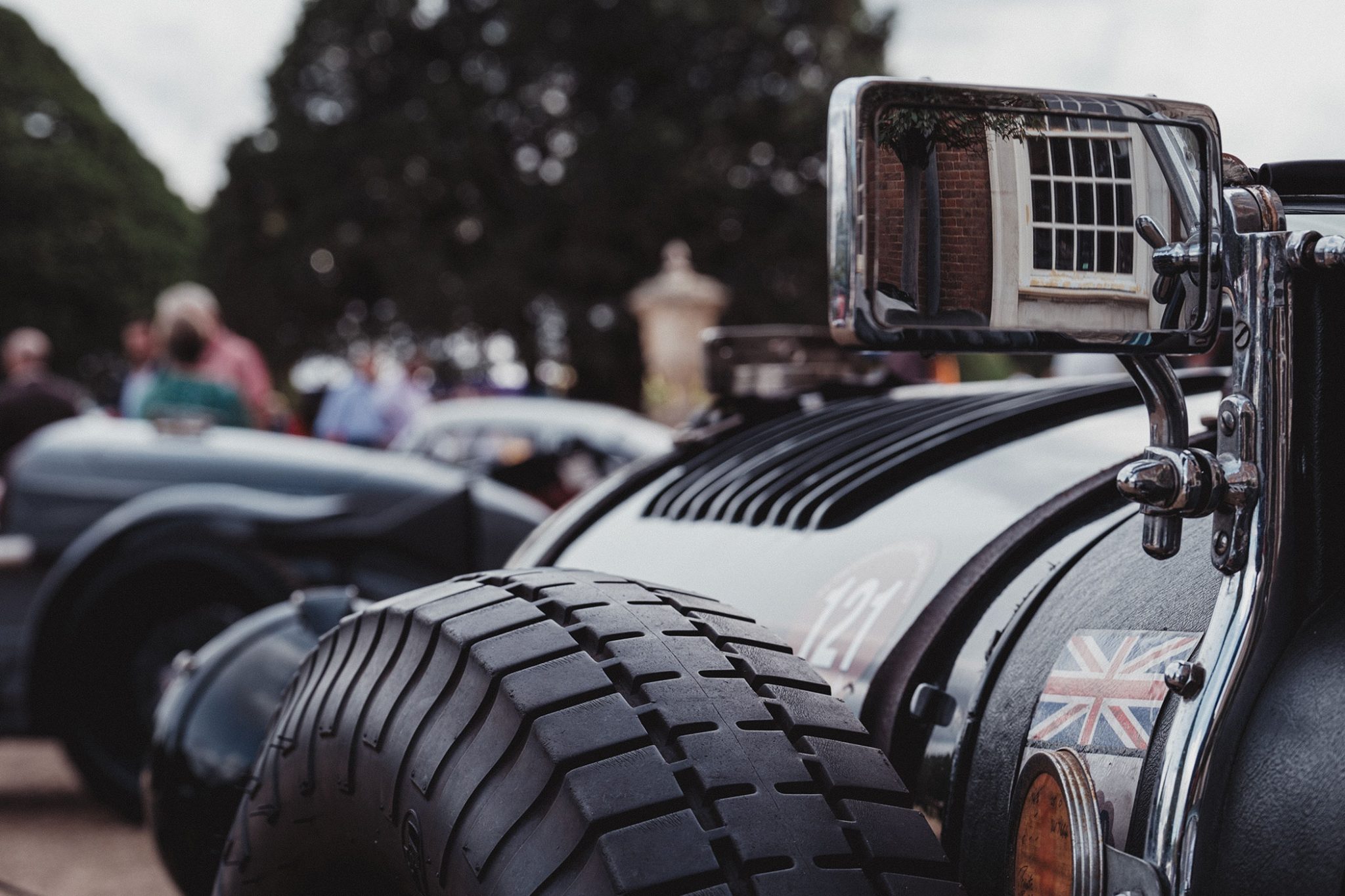 ---
The Club Trophy brings exciting clientele
As if that isn't enough, there is an additional trophy that brings another top audience to the park. Now in its ninth year, the Concours of Elegance Club Trophy recognises the spirit and dedication of UK motoring club members and celebrates the UK concours scene from the grassroots up. What does it mean? Presented by the Royal Automobile Club, the trophy is awarded to the best of the best, selected from a number of concours winners from UK motoring clubs. In the run-up to the event, the leading clubs submit the best cars from their own national concours. The Club Trophy exhibition shines a spotlight on these insanely dedicated organisations, including the Aston Martin Owners Club, Bentley Drivers Club, Jaguar Drivers' Club and Rolls-Royce Enthusiasts' Club. These are certainly not the worst potential customers for Lange watches either.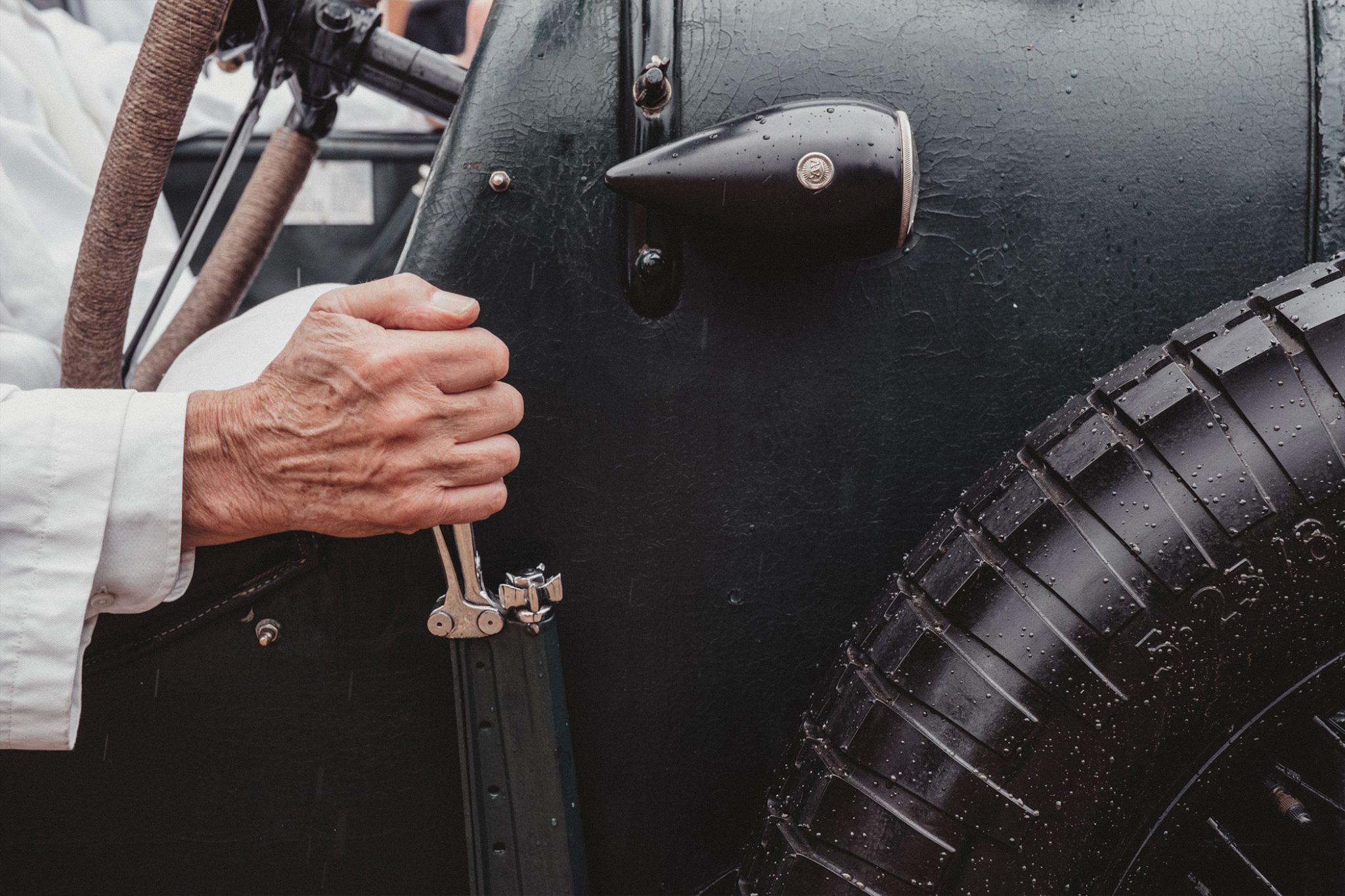 ---
The story behind the cars counts
All winners of the Concours will be exhibited at Hampton Court Palace, where they will be judged by a panel of experts led by Prince Michael of Kent. The judges consider not only the presentation of the cars but also the life story of each one, which is often fascinating and reveals the owners' unique relationship with their cars. Last year's trophy went to a 1974 Ferrari 365GT4 2+2 owned by Peter Vernon-Kell, one of only 524 examples built before the car became the Ferrari 400 in 1976. The Club Trophy winner will receive a place in next year's main concours, allowing owners to showcase their car amongst a selection of the most exciting and rare cars ever built: a huge incentive for any collector. The 2022 winner, the Ferrari 365GT4, for example, will feature in the main Concours programme this year. It is this dedication and this passion for a subject that makes it only logical for A. Lange und Söhne to get involved.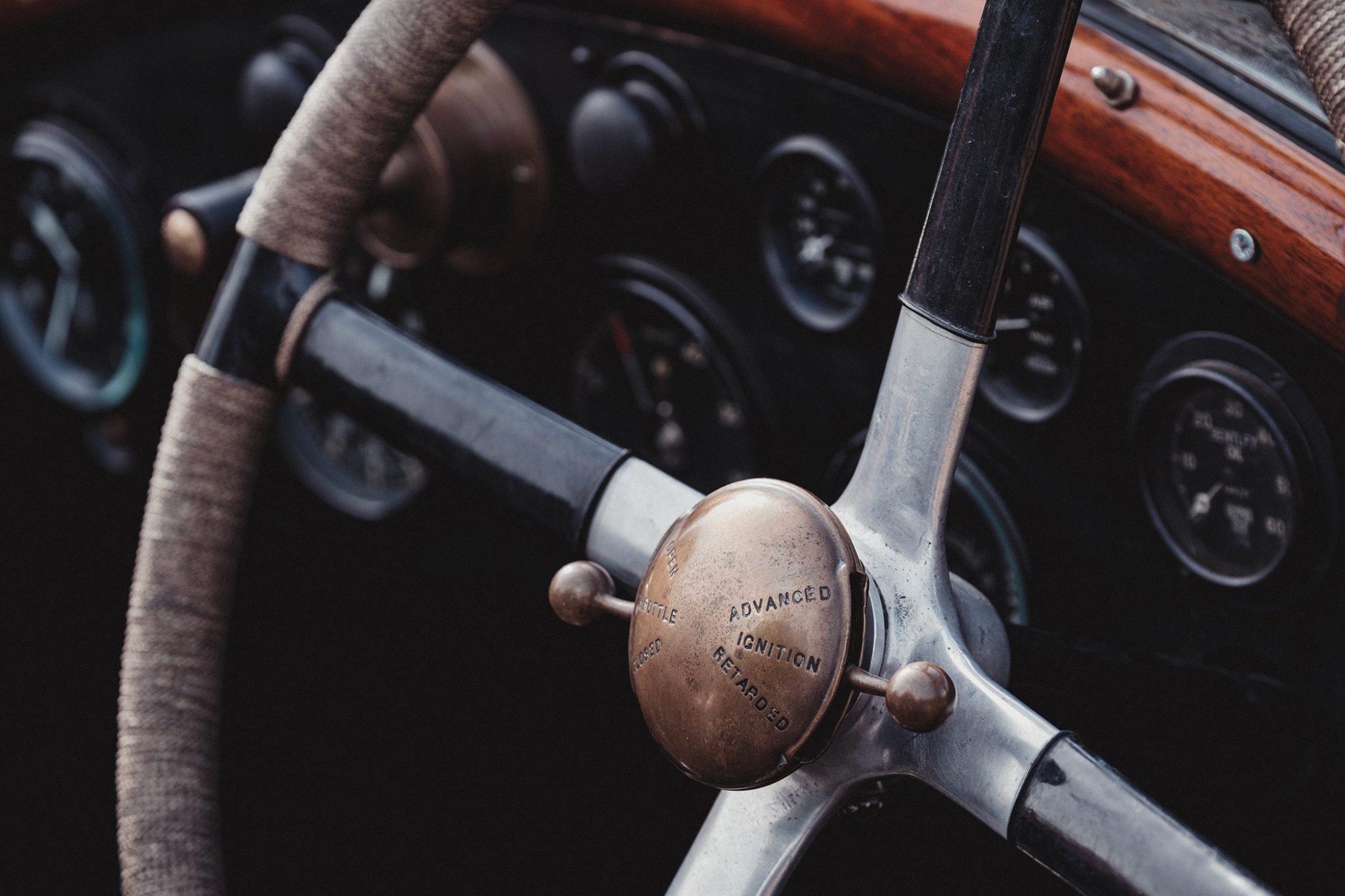 ---
100 years of Le Mans: Triumph and tragedy lie close together
And as if all that wasn't extra class enough, take the anniversary of Le Mans this year. In 2023, the event celebrated its 100th anniversary. The 24 Hours of Le Mans is known to be the ultimate test of man and machine. Bentley has always been involved, despite the initial reluctance of the Bentley founder himself. The marque dominated Le Mans for several years – not far from the author right now is the old number one, the 1929 Speed Six, the first double winner at Le Mans. It is part of a curated selection of iconic Le Mans winners, including other rare double winners such as the 1963 Ferrari 250/275P, which was originally thought to have won once; its true story of two victories was only discovered by chance in a storeroom in Maranello. The story of the 1968 Ford GT40 on display is far better known – it is one of only two cars with a fibreglass framework. After this car won in 1968, the feat was repeated a year later when Jacky Ickx's last-lap ingenuity won him the victory by just a few metres. Fans of Gulf liveries will get their money's worth, as not far from the Lange Pavilion is the Porsche 917K that was used in Steve McQueen's classic movie Le Mans.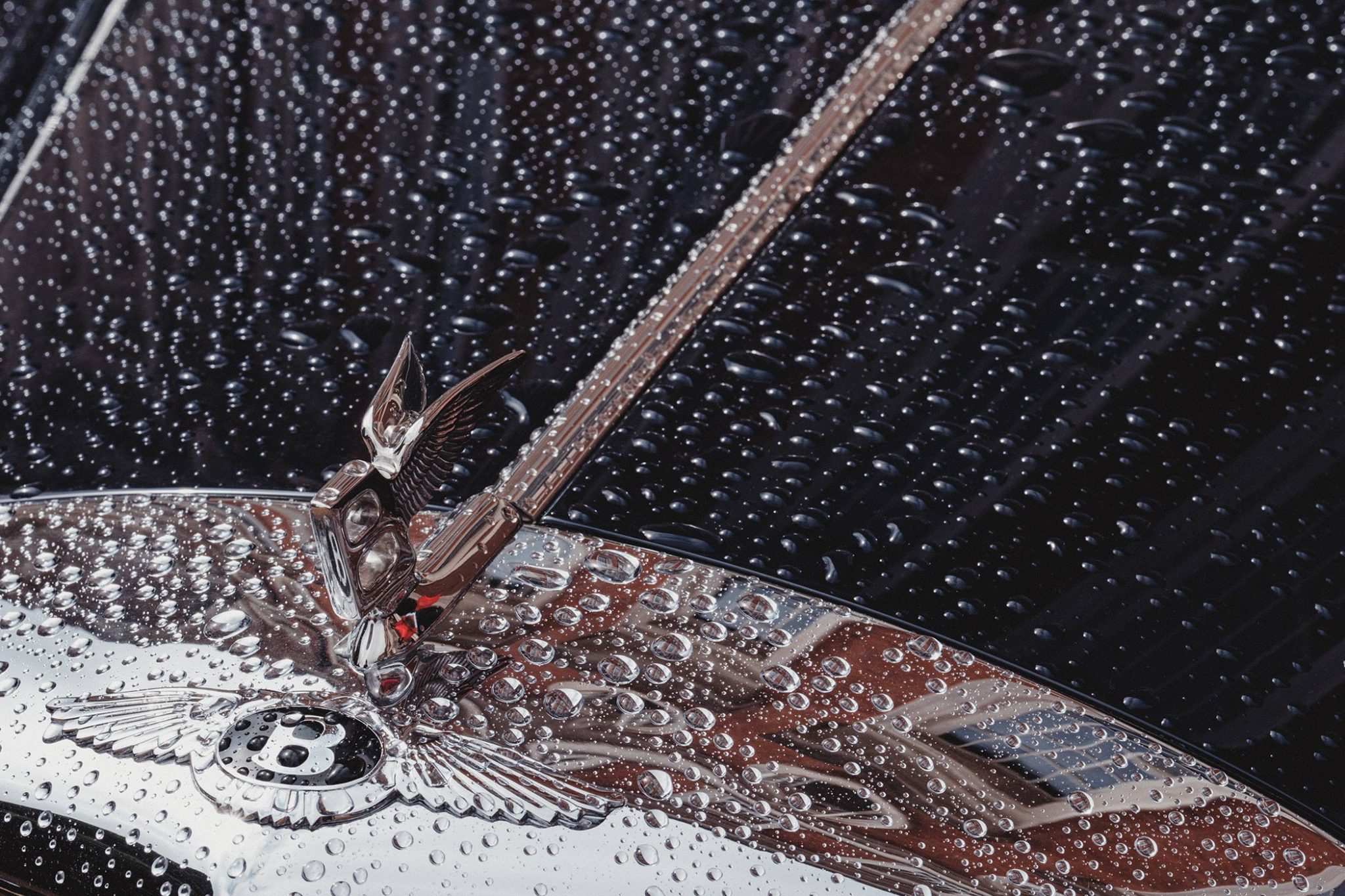 Such stories continue virtually endlessly at this Concours, like the valiant efforts of Matra and Lean Rondeau, the only man to win Le Mans in a car with his own name on it. Or two great rivals together in one fascinating car? The Porsche-TWR WSC-95, which fused a Jaguar Group C chassis with a Porsche 962 engine to create a machine that won Le Mans twice and kicked off Tom Kristensen's record nine-win streak. The last car brings us full circle – how could it be anything other than Bentley? A Speed 8 from 2003 is living proof that only those who never give up, win – this is the essence of the Le Mans experience. Perhaps also an analogy to the life of Walter Lange, who, decades after the expropriation, took on the risk of rebuilding his parental manufacture in East Germany? One thing is certain: the quality of the cars this year is so impressive that even Wilhelm Schmid will not stop raving about them later in the interview.
The Pearl Collection – The Concours honours special collectors
This year's Concours of Elegance welcomes not only vehicles but also collector personalities, including one of Switzerland's most dedicated classic car keepers, Fritz Burkard. His collection, known as the Pearl Collection, encompasses a wide range of classic cars, from Grand Prix cars, to obscure one-offs from the 1960s, to hypercars from the 21st century. Over the years, his cars have taken various concours wins at events such as the ICE St. Moritz, and last year his 1938 Delage D8-120S de Villars won Best in Show at the Concours of Elegance here at Hampton Court.
For him, vehicles are more than mere acquisitions. He doesn't see himself as a collector at all. But rather "as a keeper, as something is fun for me and the people around me," as he told filmmaker Luca Pieri Pilotti. Rather than just statically displaying the cars, the Pearl Collection is often used with enthusiasm, as Burkard explained: "Cars combine several passions: history, design, innovation, and the feeling when you drive them." This year will celebrate this collection, which spans from 1897 to 2022. Burckhart has a particular fondness for Bugatti, so they'll be showing off an 1897 Prinetti & Stucchi tricycle built by a young Ettore Bugatti. As an apprentice at Prinetti & Stucchi – which had switched from manufacturing sewing machines to producing licensed DeDion tricycles – Ettore was asked by the Automobile Club of Italy to develop a twin-engine racing tricycle, namely the first Bugatti Type 1. In 1899, he won his first race against tough competition with a world-record average speed of 64 km/h over a distance of 90 kilometres. The (small) success was nevertheless ground-breaking for Ettore's life and work.
A German Concours of Elegance?
Anyone who thinks that such events only work in British castles and Italian grand hotels can look forward to next year: for the first time ever, a Concours of Elegance is coming to Germany in 2024. The fact that Germany has built some of the best cars in the world to date is common knowledge, and is of course also reflected in the country's passionate collector culture. Next year, the organisers of the Concours of Elegance and the London Concours at Tegernsee will be staging an international event in honour of German automobiles and their enthusiasts. The event will be hosted by Gut Kaltenbrunn on one of the country's most beautiful lakes, Tegernsee, just 40 minutes south of Munich. Let's mark our calendars for 22 July for the welcome party. There is also to be a grand tour through the Bavarian Alps. with fairytale castles alongside excellent food and drink in special places along the way. The tour will lead to Garmisch, before returning to Gut Kaltenbrunn for the award ceremony and an exclusive dinner. Welcome to Germany, Concours of Elegance!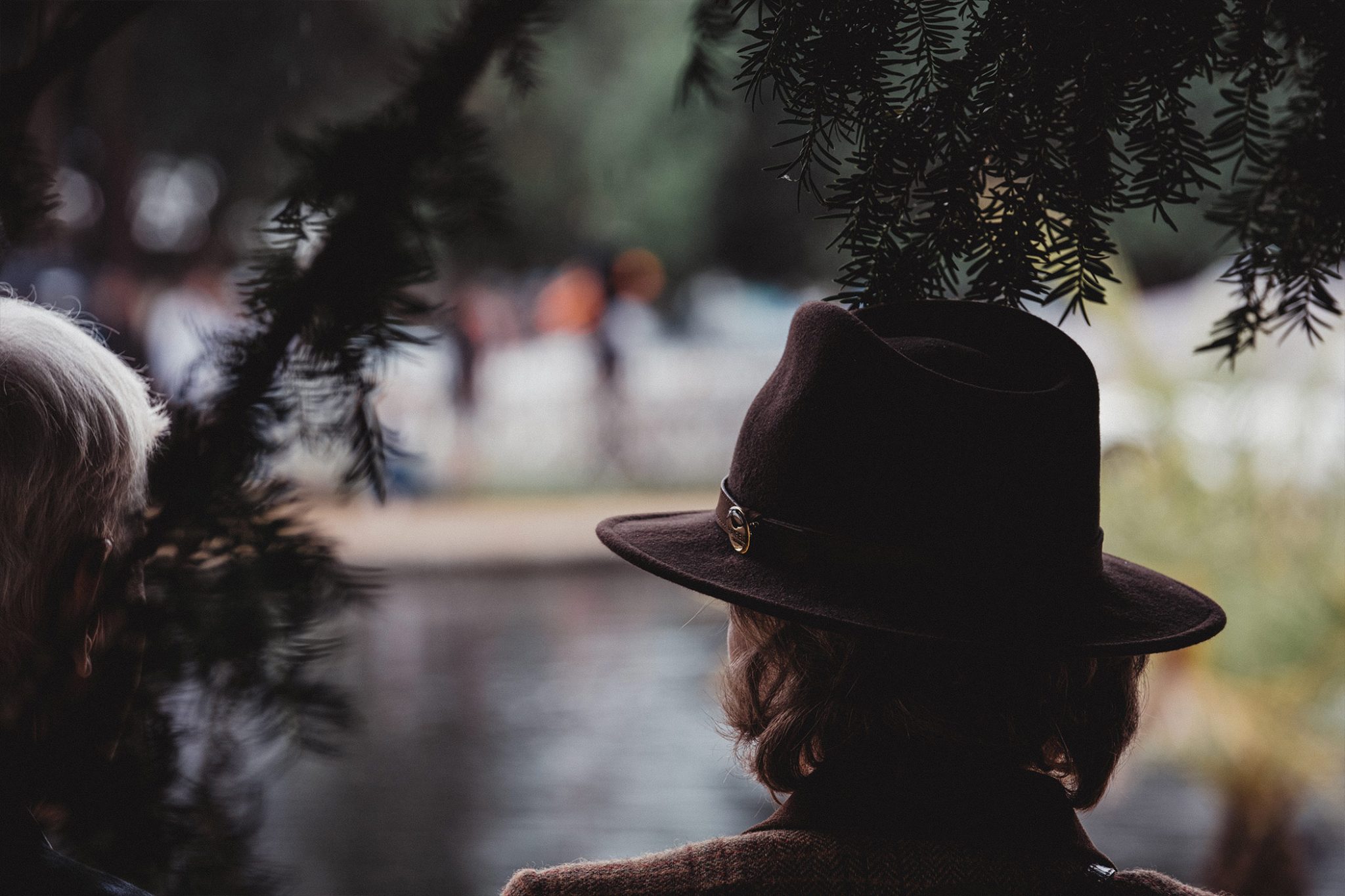 ---
What's coming up to mark the occasion of 30 years of A. Lange & Söhne next year?
Now, here comes the CEO for the interview (read it in full here). Satisfied, he comments that he was by no means bored. Schmid doesn't have to answer the question of whether A. Lange & Söhne will also be at Tegernsee, that goes without saying. We can be curious to see which special watches we might be able to marvel at in the coming year, as important anniversaries edge closer for A. Lange & Söhne: 30 years since the rebirth of A. Lange & Söhne in Glashütte in 1994, 25 years of the famous Datograph, and one that only connoisseurs of Lange will know: the chief developer Anthony de Haas is celebrating 20 years with the company. The CEO smiles at the latter, but is of course not yet allowed to reveal anything about its anniversary plans. Nevertheless, Schmid adds to the question of why A. Lange & Söhne is here: "With our form of craftsmanship, we not only want to keep venturing into unknown realms, but it also takes us to the most beautiful places in the world like this one, where we meet exactly the people we can inspire with our philosophy. That's the common ground we share with these fascinating cars." There is nothing to add to that. We arrange to meet at Lake Tegernsee in July 2024. The customers from Harrods are already arriving, and Schmid greets them warmly. Incidentally, it is one of the most successful of A Lange & Söhne's now 47 boutiques worldwide. Following on from New York, the next boutique openings are planned in San Francisco and Paris. As this afternoon made clear, people now know their collectors better than ever.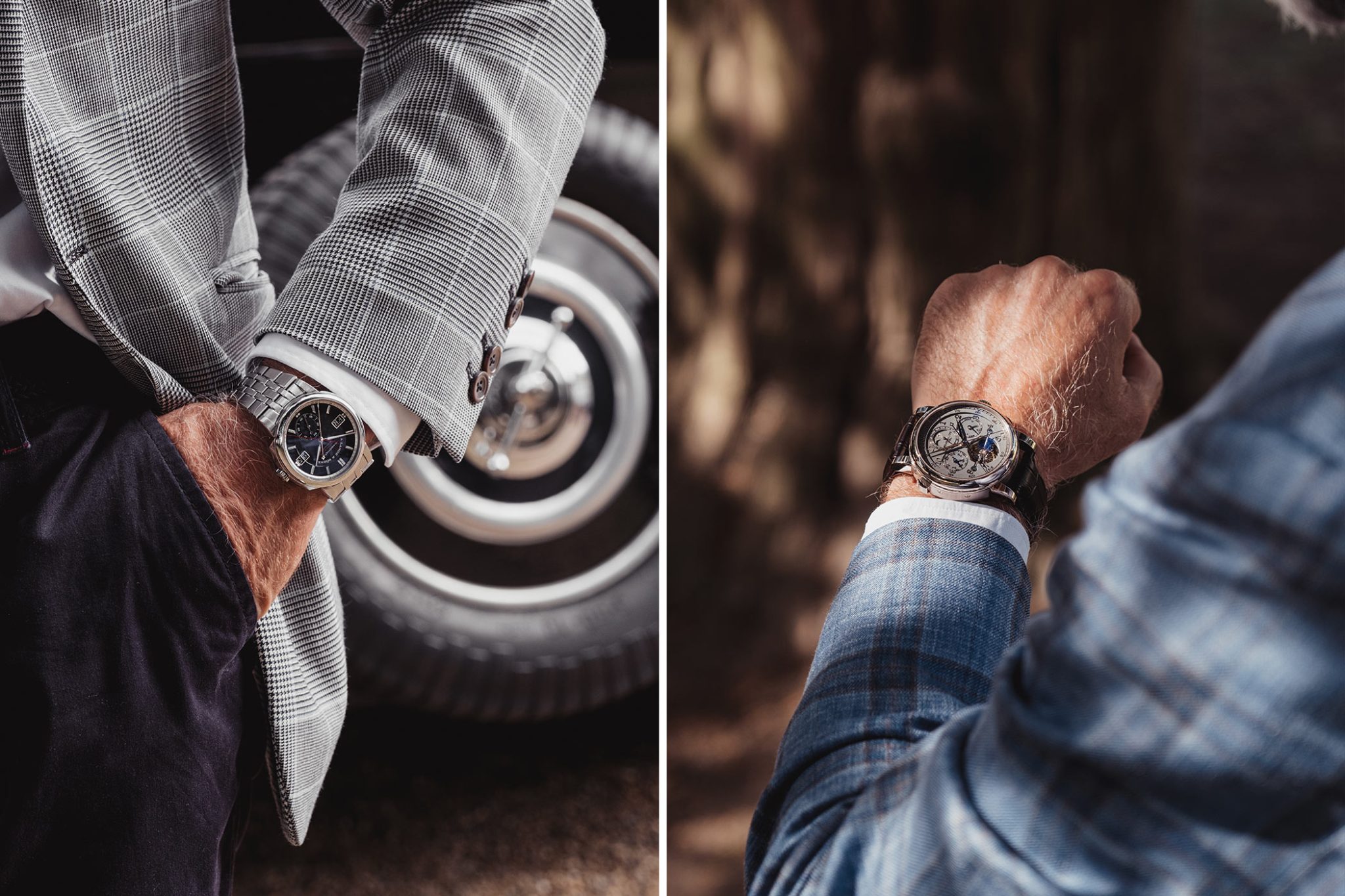 ---