The transformation of Breitling over the past three years is, without a doubt, one of the most exciting recent developments in the watch industry. In the spotlight is CEO and co-owner Georges Kern, who both initiated and is responsible for his brand's transformation. Major expansion plans were also put into place for 2020, with a new boutique concept, new models, various initiatives and further Breitling Squad members.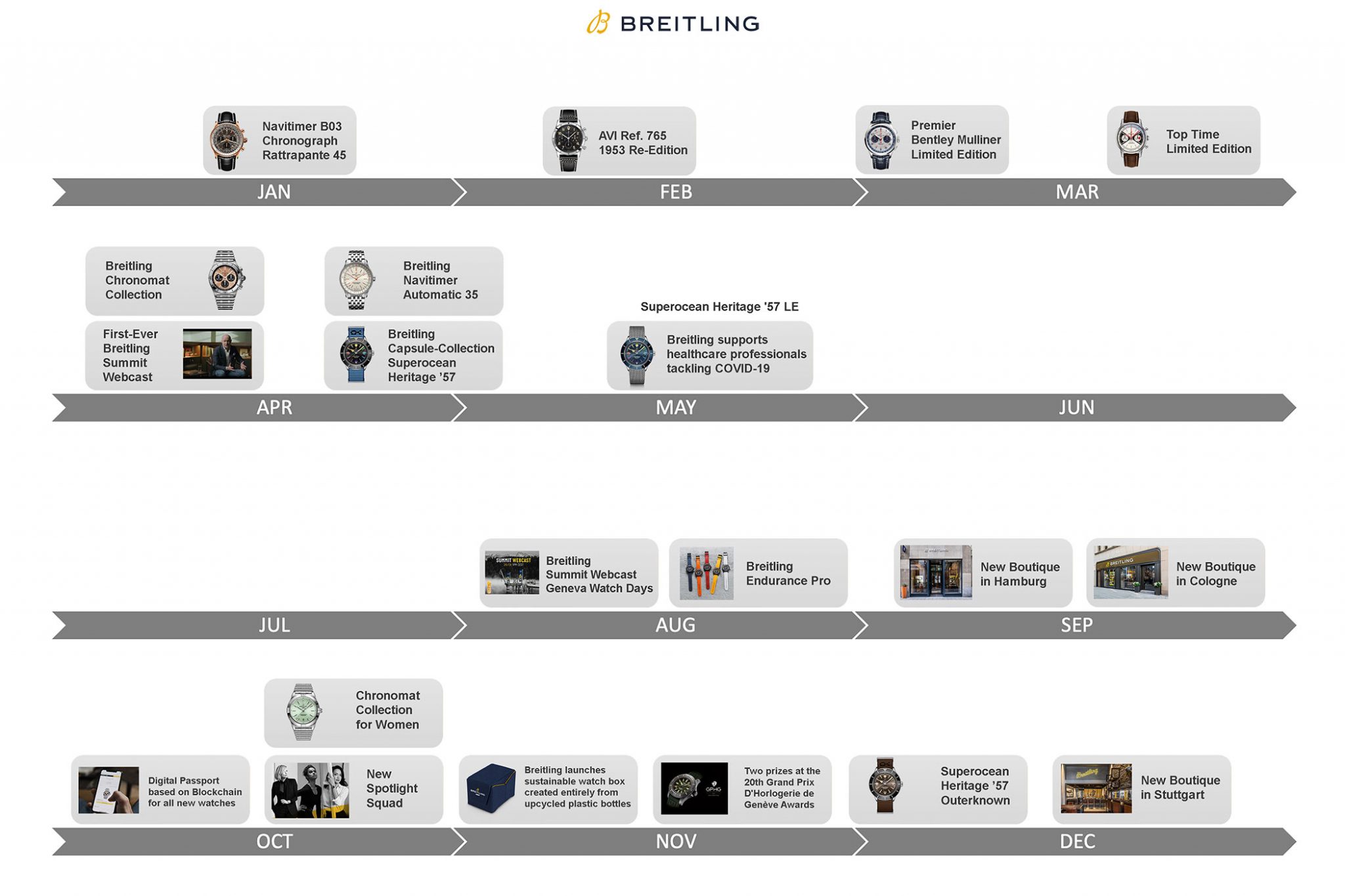 In April, Georges Kern gave us another interesting glimpse into the future, which we reported on at the time. All signs were pointing to growth. Shortly after, however, the world fell into a lockdown, paralysed by a pandemic. We wondered if the drastic changes that have happened over the last three years have been not just a success, but truly sustainable? Or does pride come before a fall, and, amidst the crisis, surface prematurely? We asked Georges Kern for an interview to take a look back together – as well as to take a look forward.
A brief look back
Three years ago, Georges Kern made the surprise move from the Richemont Group to Breitling, became CEO of the former aviator brand, and took a stake in the company with his own money in addition to the capital provider private equity. Since then, Breitling has become a far cry from the brand it had been for the last 30 to 50 years. It has become exactly what it really is – a brand that has much more to offer than simply its distinctive pilot's watch with slide rule.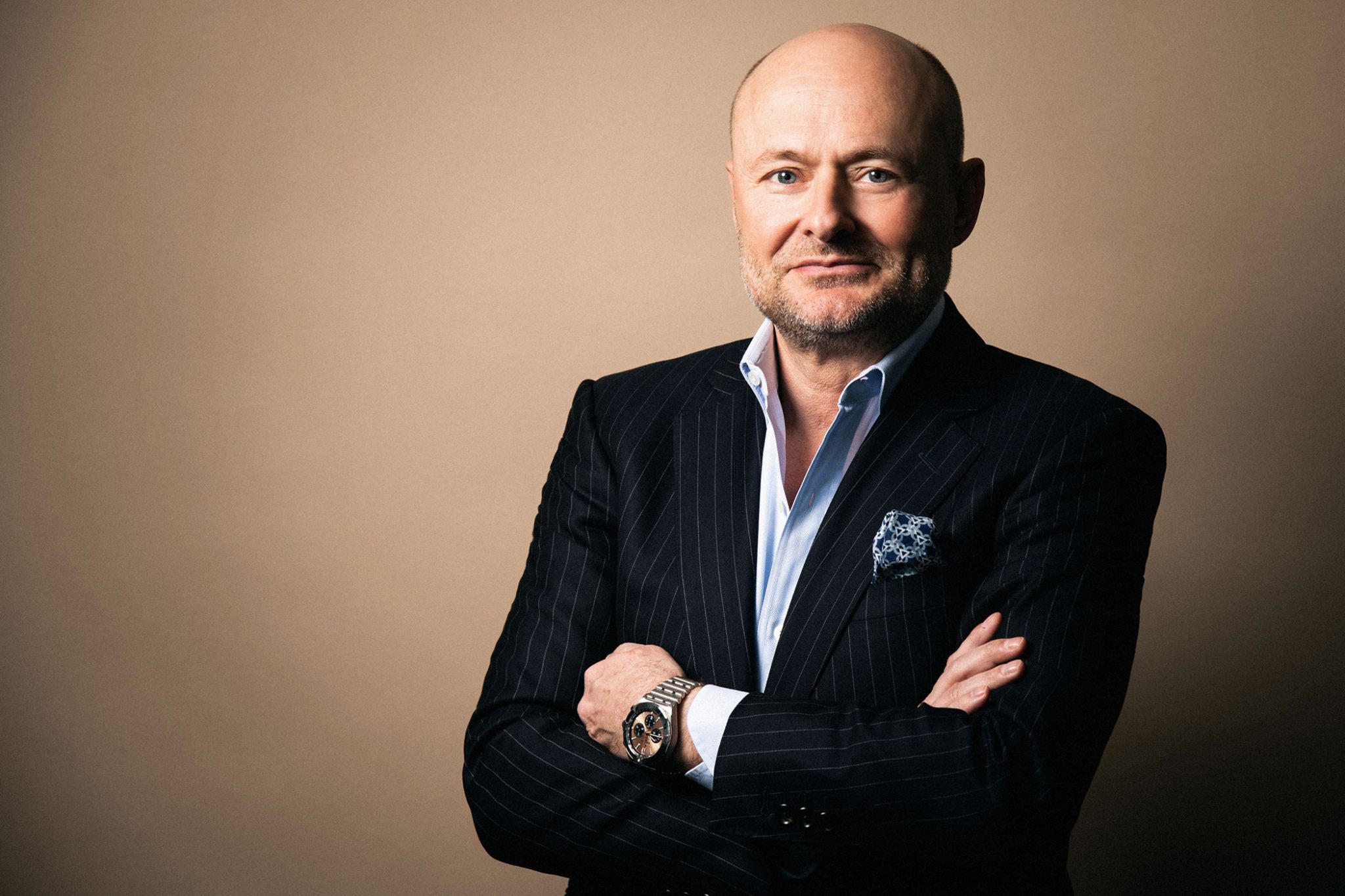 Breitling CEO and co-owner Georges Kern
Long-forgotten lines such as the Premier or even Chronomat are being revitalized. Georges Kern has questioned traditional luxury, focused on sustainability, gathered entire "squads" of testimonials around him, and given the brand's icons a makeover, which, while deterring some loyal customers, has also been able to attract new customers.
Many of the measures – as is the case elsewhere in the watch industry – thrive on personal interaction with people. This is particularly the case when you suddenly want to reach a whole new, younger target group. With Breitling, Georges Kern relied on so-called "summits"; major events at which he selectively presents new collections and projects. He displays himself on Instagram wearing racing bike gear – branded Breitling, of course – and his newly created Triathlon Squad, as well as showing many other activities that make him approachable, while simultaneously indicating the direction in which Breitling is heading.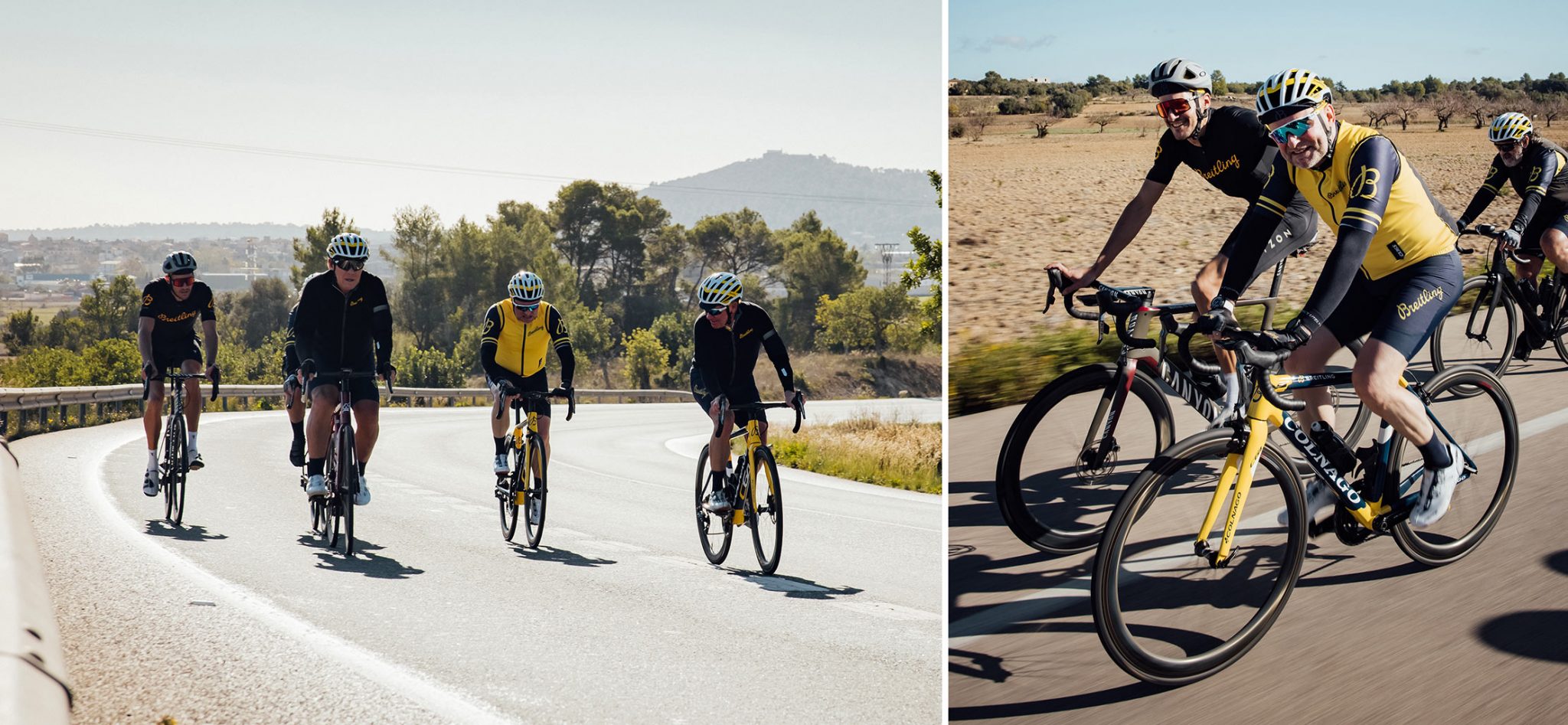 March 2020 – business comes to a standstill
In March, the pandemic put a stop to life as we all know it, and of course, this did not stop at Breitling. From mid-March to early May, factories and over-the-counter retail were closed; first in Asia, then followed by Europe, then in the USA – one of Breitling's most important markets. The only way to stay in touch with colleagues, dealers and customers was via countless video conferences. All companies faced the same dilemma. But while other brands resorted to drastic measures, laying off employees and slashing budgets, what stood out at Breitling was that they were ironclad in continuing their strategy as best they could.
Challenges 2020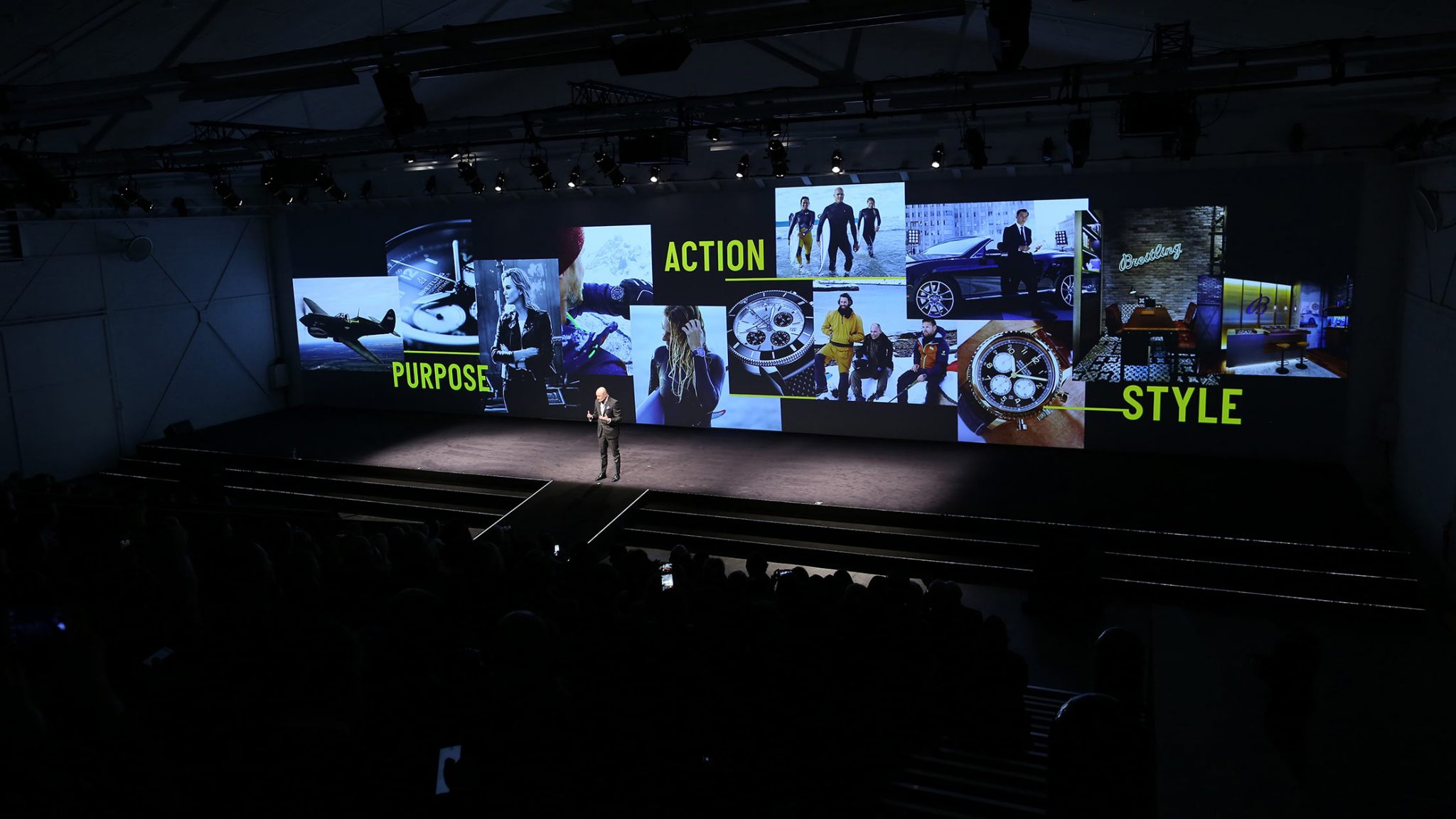 Breitling Summits
---
---
"The crisis is a nightmare, of course," says Georges Kern. But, "it's only when the tide goes out that you learn who's been swimming naked." He is quoting Warren Buffett, implying that it's in times of crisis that you really see how strong a brand is. When he looks retrospectively at the sales figures despite the pandemic, he is happy to see how resilient the brand actually is. It also confirms the effectiveness of his strategy, which he initiated three years ago and continues to pursue.
The Concept of Breitling
But what exactly is the difference? With his financially stable company, Georges Kern is, of course, not the type to bury his head in the sand. "You always have to stay proactive and dynamic in the market." Thus, Breitling's physical summits promptly became digital summit Webcasts which, says Kern, three million people watched online. Meanwhile, the recently aired Summit Webcast on the new Chronomat Lady had almost 4.5 million viewers.
Breitling strong despite Covid-19
---
---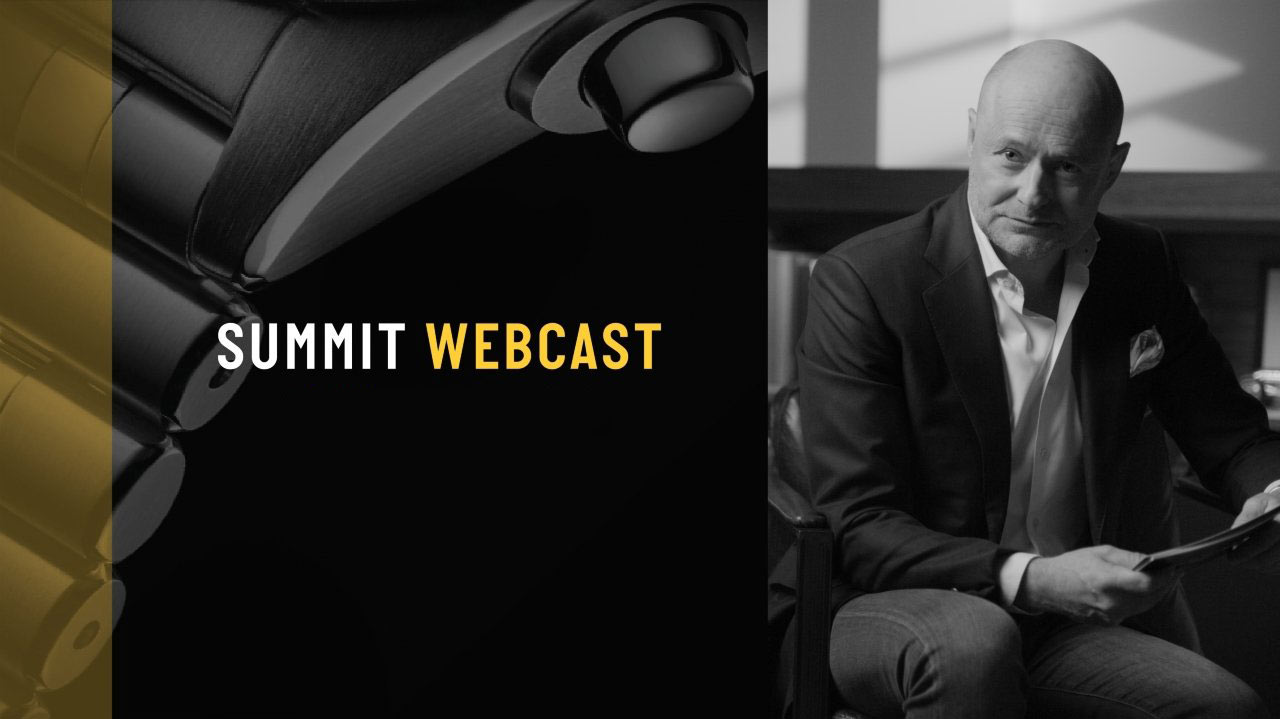 ---
---
What really hit the watch industry hard was the gap in retail business, caused and brought to light by the lockdown. Again, Breitling was well-equipped with its e-commerce concept. The new Squads, sustainable but cool partnerships such as the collaboration with Kelly Slater's Outerknown brand and corresponding watch models, had been introduced before the crisis. They needed to be sold, and e-commerce initially helped with that. However, even after the lockdown, Breitling also managed to benefit from its brick-and-mortar partners.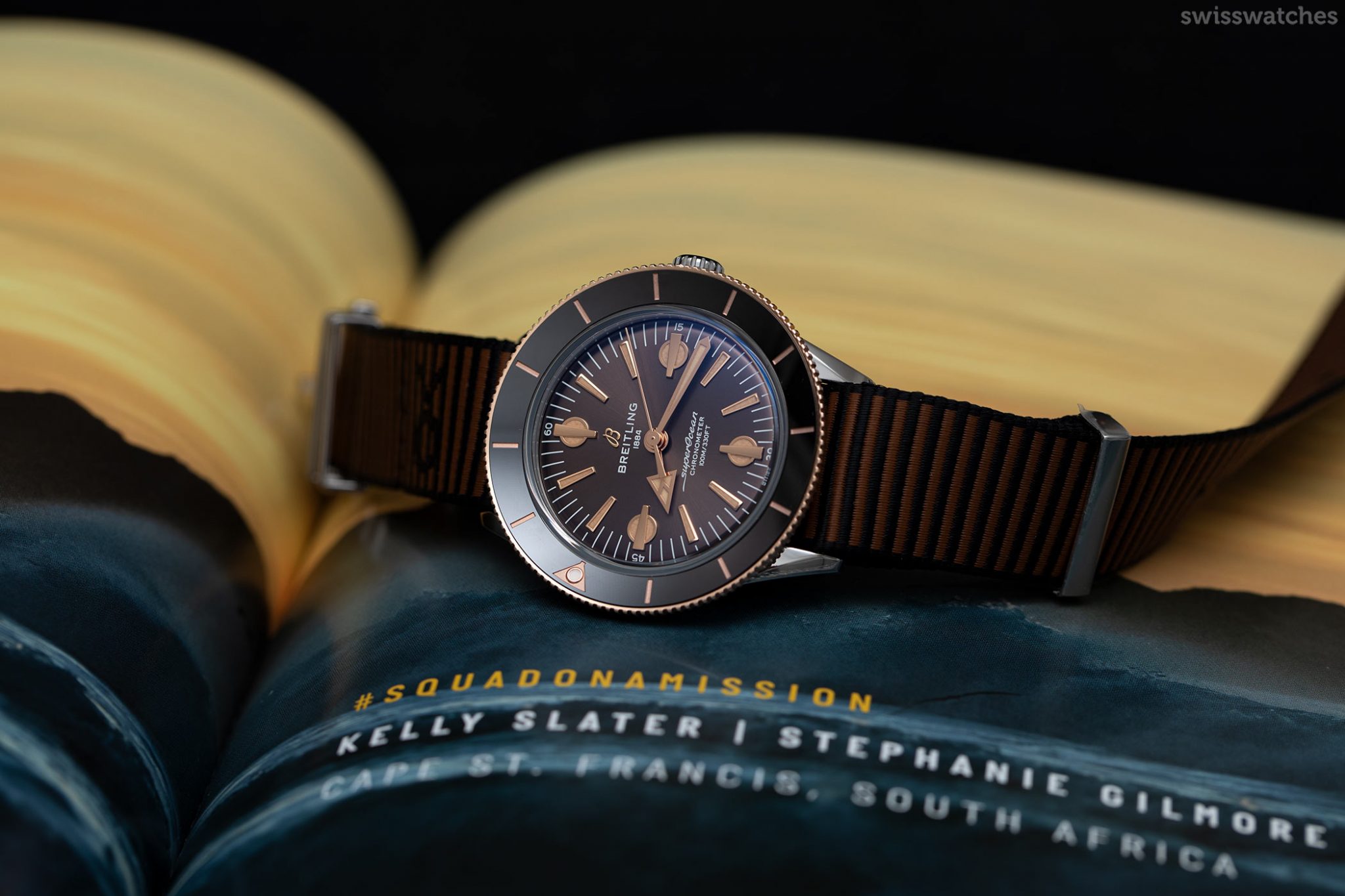 In addition to a close-knit dealer network, Breitling has around 120 of its own boutiques worldwide. In this difficult year, as many as 20-25 new boutiques have opened – three of them in Germany alone (Hamburg, Cologne, and Stuttgart). Breitling has launched a completely new boutique concept, which Kern dubs "industrial loft style", with a pool table, casual atmosphere and cool music. It appears to be going down well, especially with the younger generation. "We almost have the problem that people spend too much time in our boutiques, so we had to increase the staff," Kern says with a grin, adding, "At least the longer they stay, the more they buy."
New boutiques and squads
---
---
Georges Kern also sees another advantage in the fact that Breitling is not a touristy brand. Thus, the success of its local markets in Europe is not due to Asian power-shoppers making a pilgrimage to Europe in search of bargains. Furthermore, the launch of several different watches every year make it possible to continuously remain in focus.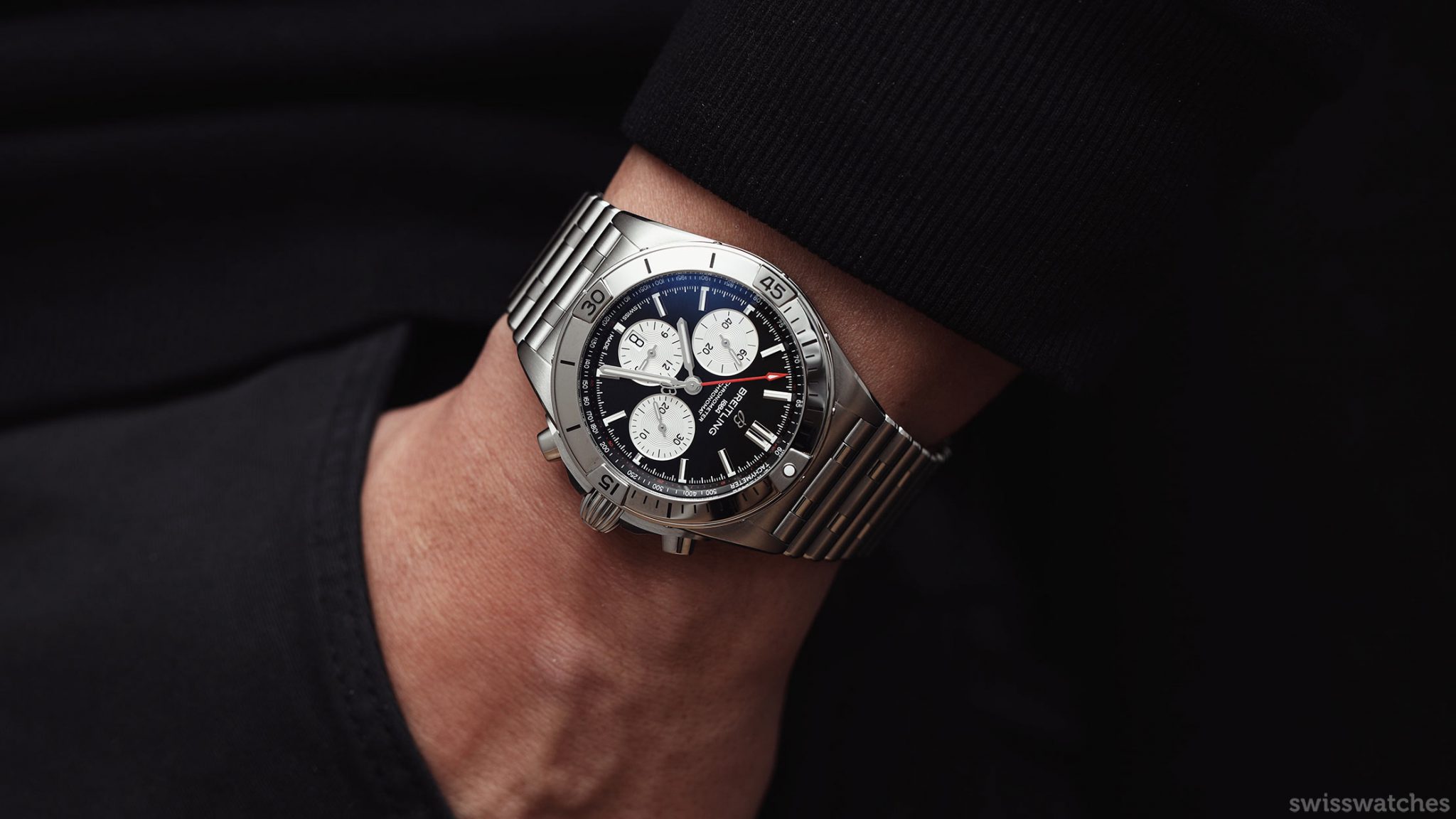 The new Chronomat
Georges Kern concludes by explaining the brand's success – even in times of crisis – with the fact that they offer brilliant products within a very attractive price segment. "A special thank you goes to my team around our designer Sylvain Berneron, who interprets my vision into the watches like no other." Breitling's core price segment ranges from 3,000 to 10,000 euros. This is probably also the largest segment in which luxury goods can be purchased.
The new form of luxury?
During our interview, Kern comments, "If you want to build a successful brand, you have to have a coherent concept of how you want the brand to be perceived," adding, "All the actions you then carry out have to reflect this idea – and the implementation has to be perfect." Back in April, he talked about how traditional luxury is dying out and Breitling's ambition is to offer the cool alternative. Kern likes to use the term 'inclusive luxury'. But what exactly is this new form of luxury? Even three years ago, when he first took up his post at Breitling, he was convinced that topics such as sustainability, nutrition, sport and authenticity were at the forefront for the younger generation. 'Inclusive luxury' instead of 'exclusive luxury' – that's how Kern sees the new definition of luxury.
---
---
With partnerships such as with Ocean Conservancy, Outerknown and ECONYL, Kern implements these values into Breitling's business. One does not invest in motorsports like Formula 1, but in surfing or triathlon. This year also saw the launch of the latest packaging material, which is upcycled (made from recycled materials). The latest project is the block chain, through which all steps taken during the production of a watch can be traced, from where the materials come from to where they are produced. "That's what our predominantly new clientele wants" says Kern. However, he also doesn't want to impose anything on his customers; those who want classic packaging will still get it.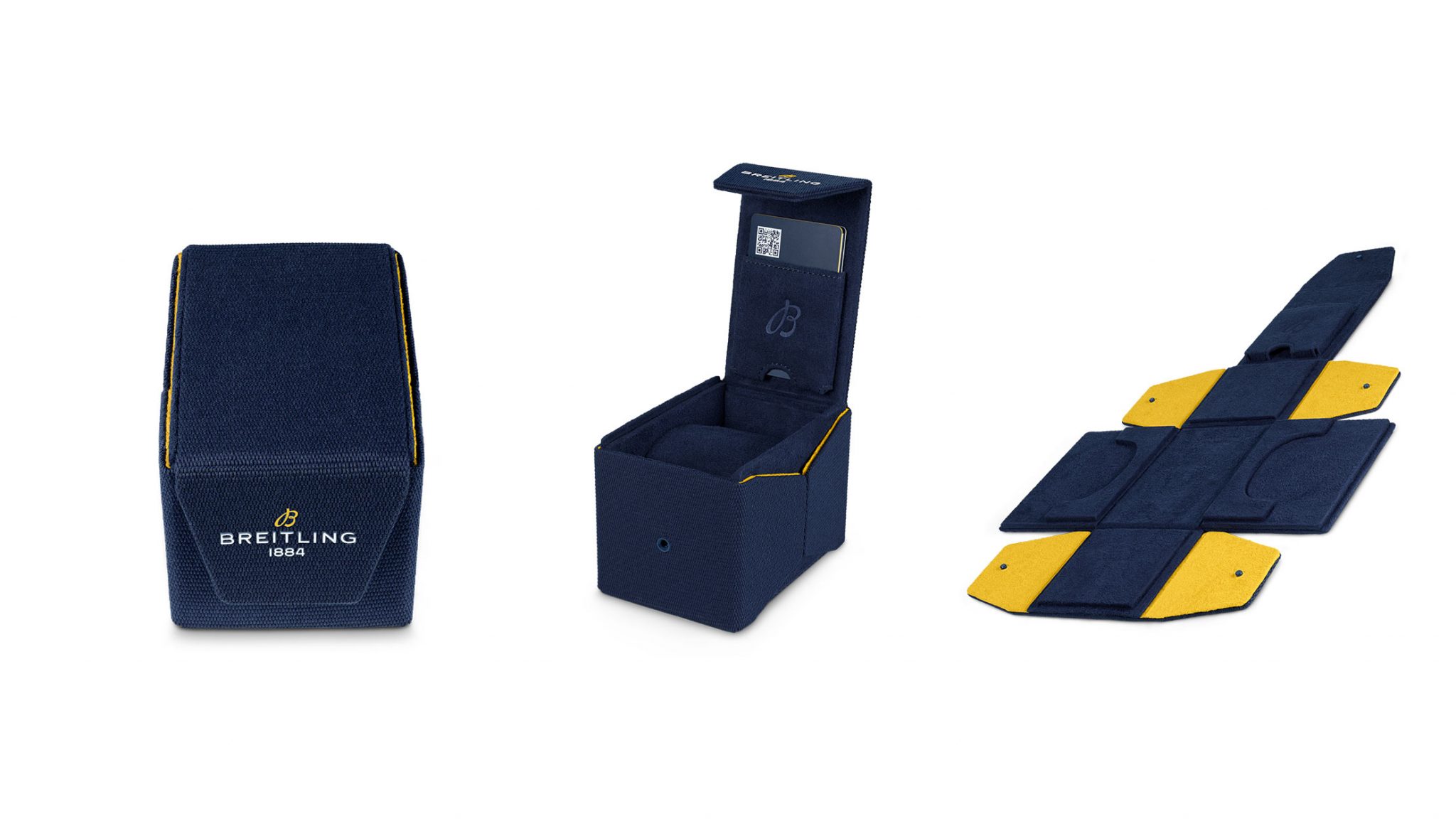 The 2020 Collection
While many brands announced immediately after the outbreak of the pandemic that they would not be presenting any new products this year, Georges Kern has brought out an array of new models. Since the very beginning, Kern has focused on reducing the number of references within Breitling's collections, as well as focusing on arranging collections in a way that is easy to comprehend. Around 80% of the range has now been redesigned.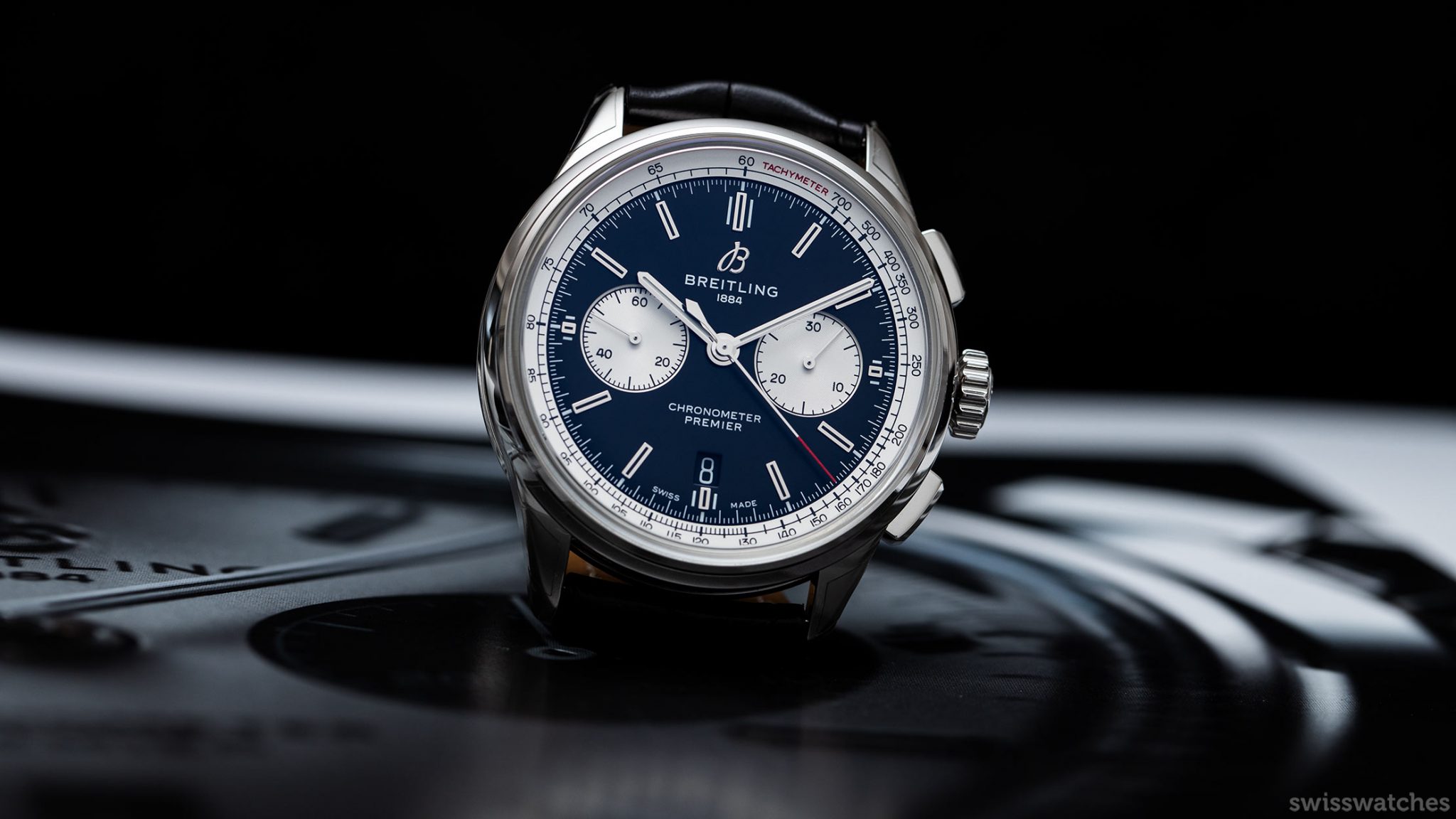 Breitling Premier
---
---
His strategy has also focused on exploiting the potential of the company's long history and awakening long-forgotten models from slumber. He calls the revitalisation of the new models "modern retro," – deliberately not "vintage". He says they are modern-interpreted products with roots that lie in the past.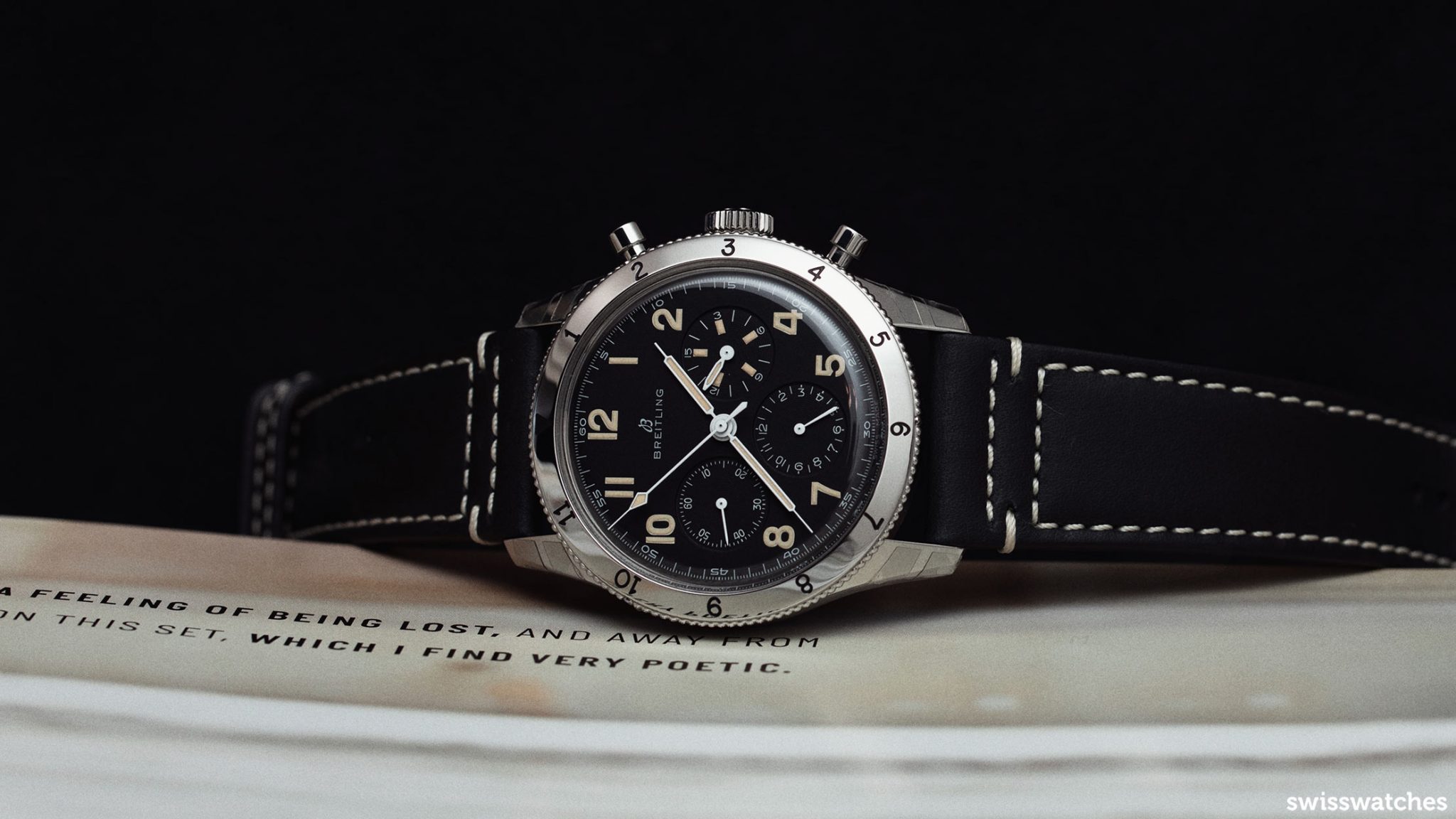 AVI Ref. 765 1953 Re-Edition
Kern first discovered the "Zorro" (Top Time) at the home of his friend and consultant Fred Mandelbaum, and knew immediately that he had to reissue it. The same case applies to the iconic SuperOcean Heritag 57, which Breitling has now given a motley rainbow look. It pays tribute to the cool surfer lifestyle of the 1960s SuperOcean and has only recently won the "Petite Aiguille"-prize at the Grand Prix d'Horlogerie de Genève 2020. The SuperOcean Automatic 48 has won the "Diver's Watch Prize". Georges Kern of course is very proud about both awards.
Georges Kern receives the prizes from the Grand Prix d'Horlogerie de Genève 2020
If you follow Georges Kern, you will have noticed that lately, you see him almost exclusively wearing the new Chronomat on his wrist. This was also the case during our interview. It is his personal highlight of the 2020 novelties and embodies 100% the "modern retro" flair that Breitling is so enamoured with.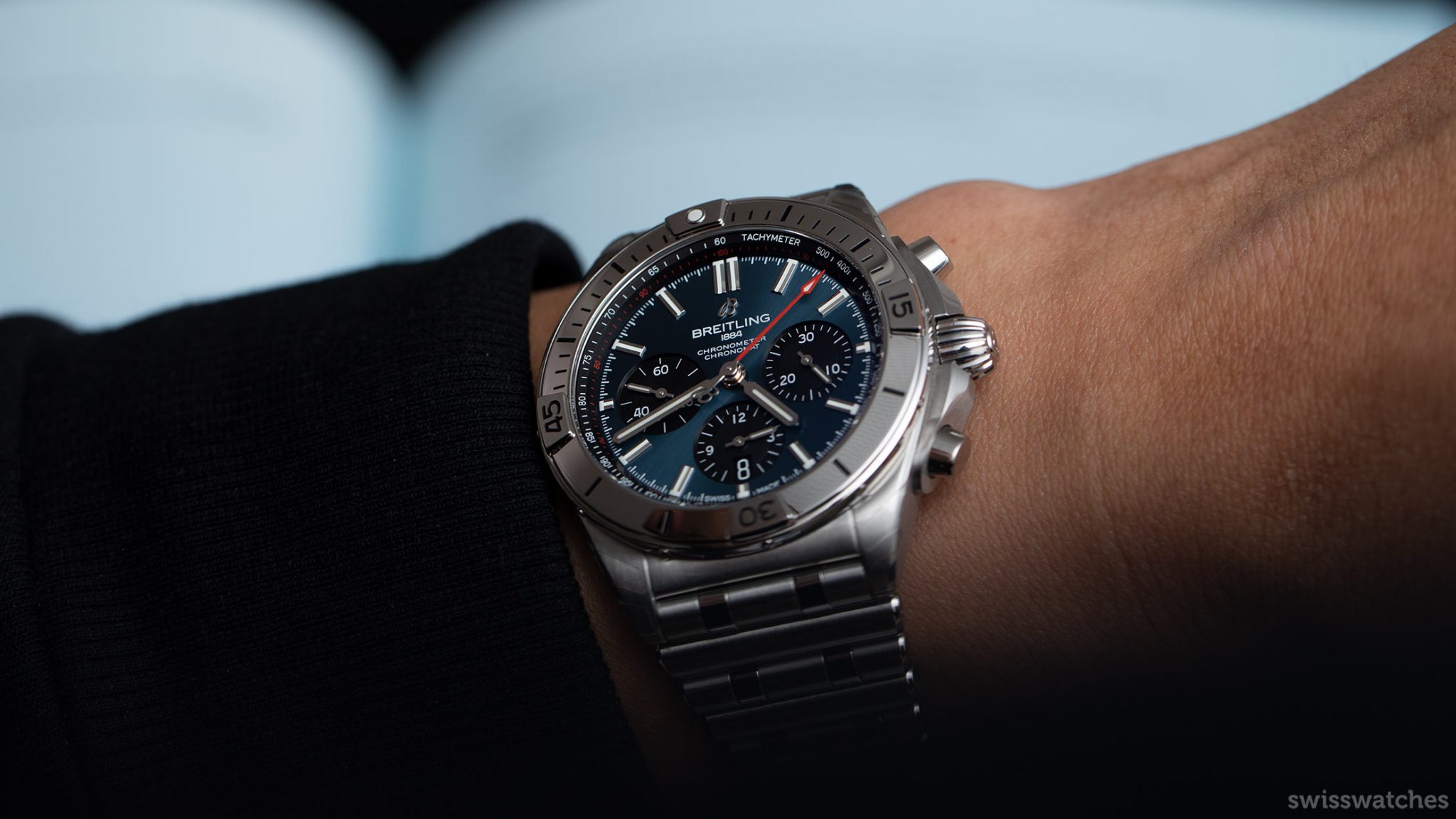 Breitling Chronomat
The future of Breitling
First and foremost, Kern hopes that we will soon get the situation with the pandemic under control, that a vaccine can be distributed, and that he will be able to move back from digital conferences to real life encounters. Nevertheless, digital channels will continue to be expanded, because today, offline only works with online, and vice versa. Despite this, or precisely because of this, Kern is relying on his stationary sales partners, who play an instrumental role in achieving success. Kern intends to continue to work closely with them.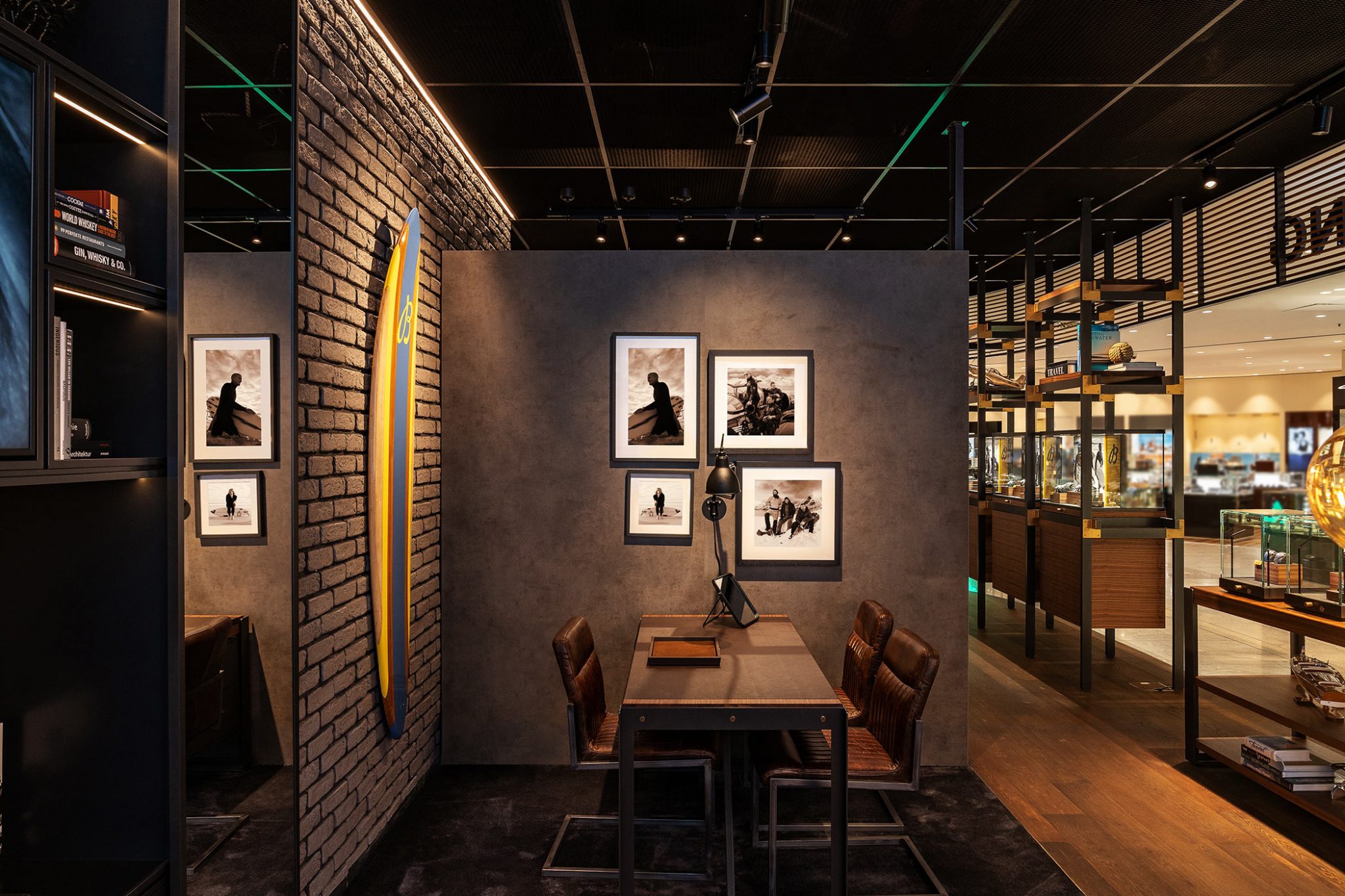 ---
---
In the long term, says Kern, Breitling aims to become CO2 neutral and plastic-free. That's why he'll be entering into new partnerships and initiatives that will further advance this goal. All the projects he had planned for this year have been successfully implemented, and he firmly believes that this will continue to be the case in the coming year.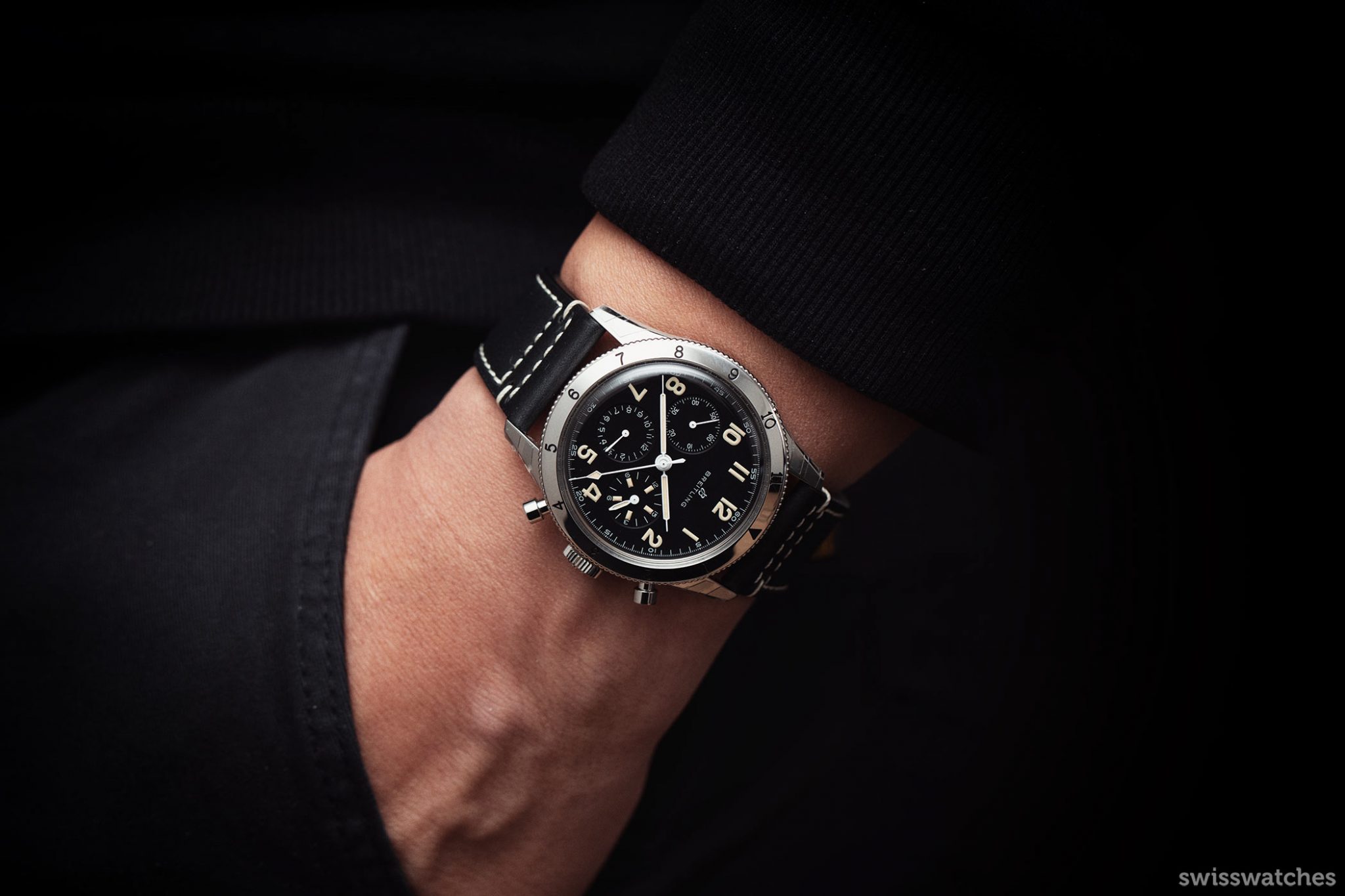 Finally, we naturally wanted to know what will happen in terms of launching products in the coming year. Kern is almost unable to stay in his seat; "We have incredibly good products in the pipeline, we already love the prototypes. I can hardly wait to present them to the public." It seems that Breitling's transformation will continue, as long as Georges Kern is firmly in the saddle.
---
---