Kristian Haagen is a self-described "Barbour-wearing, '67 Series 2A owning, middle-aged watch collector" with eight published books under his belt to date. To the rest of the watch community, Haagen is a renowned Danish photojournalist, collector and auction house consultant. But who is he really? We put forth some questions to Scandinavia's most renowned horology specialist to discover what it really means to be Kristian Haagen.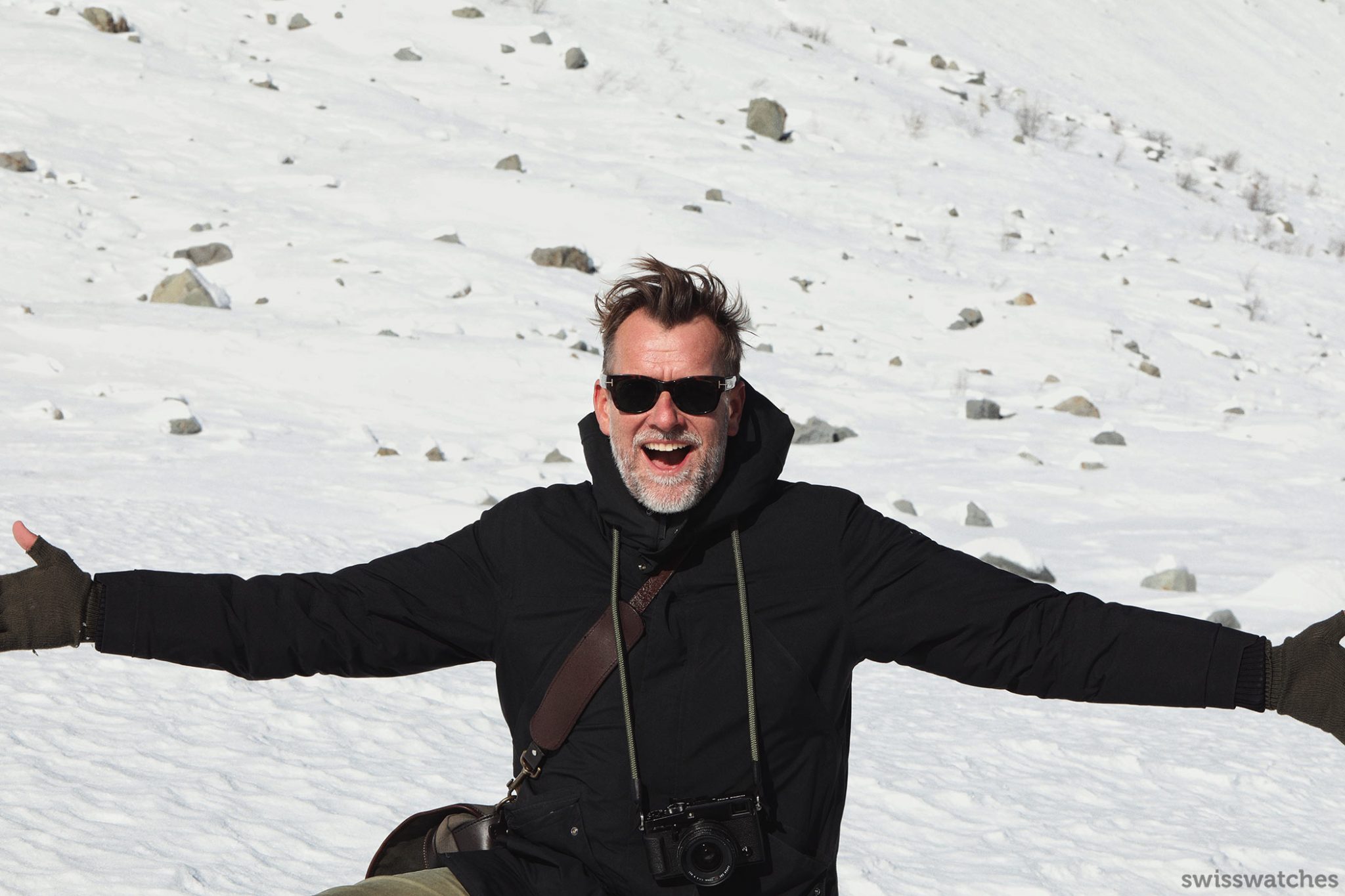 Kristian Haagen – watch collector, photojournalist, consultant.
---
You are a big fan of the likes of Barbour, Hackett and Land Rover – are you a fan of all things British when it comes to style?
I think it goes back to my childhood. We visited England quite often, and since the weather is challenging, a waxed jacket was the preferred attire for the British. So that is what influenced my choice of outdoor fashion – and love of Land Rovers. I am currently restoring a Land Rover Series 2A 109 from 1967. It is built like a tank and I can't wait to finish it.

Land Rover Series 2A 109 from 1967 – credit © Kristian Haagen
Are there any British watch brands you're a fan of?
I am not a fan of Bremont per se, but I appreciate what they do. Also, everything that happens on the Isle of Man, of course, is super interesting – especially the George Daniels methods and traditions that are still going strong, and the amazing creations of Roger W Smith are mind-blowing. That said, they are not something I follow as a collector, but rather as a curious enthusiast of everything horology.
How is life in Copenhagen? Will you do a staycation somewhere in Denmark this year?
I like Denmark a lot. We have the sea, forests, endless fields, and a restful lifestyle that I appreciate a lot. Living very close to the sea, I also go swimming at the weekend. We also have a house 45 kilometres from our home, where we relax, paddle board and chill out. Once in a while, I take my motorbike and go there on my own. Especially if I have back-to-back deadlines that call for some peace and quiet. It is a very primitive place, yet totally perfect for an easy and relaxed lifestyle.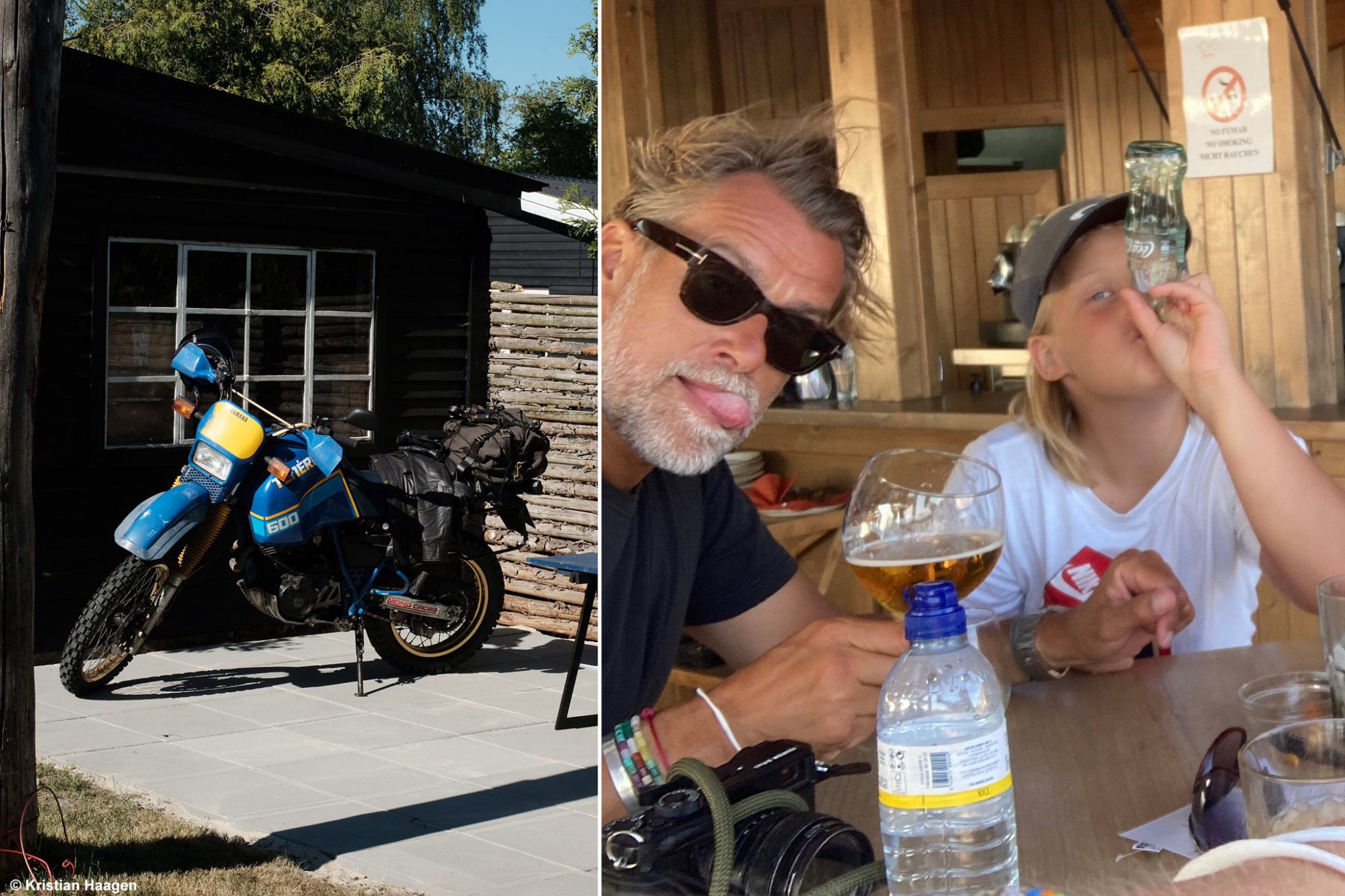 If you didn't live in Copenhagen, where would you want to live?
I once lived in Barcelona, and have always wanted to go back. At some point in my life, I can see myself moving to Spain – and Barcelona is high on the getaway list.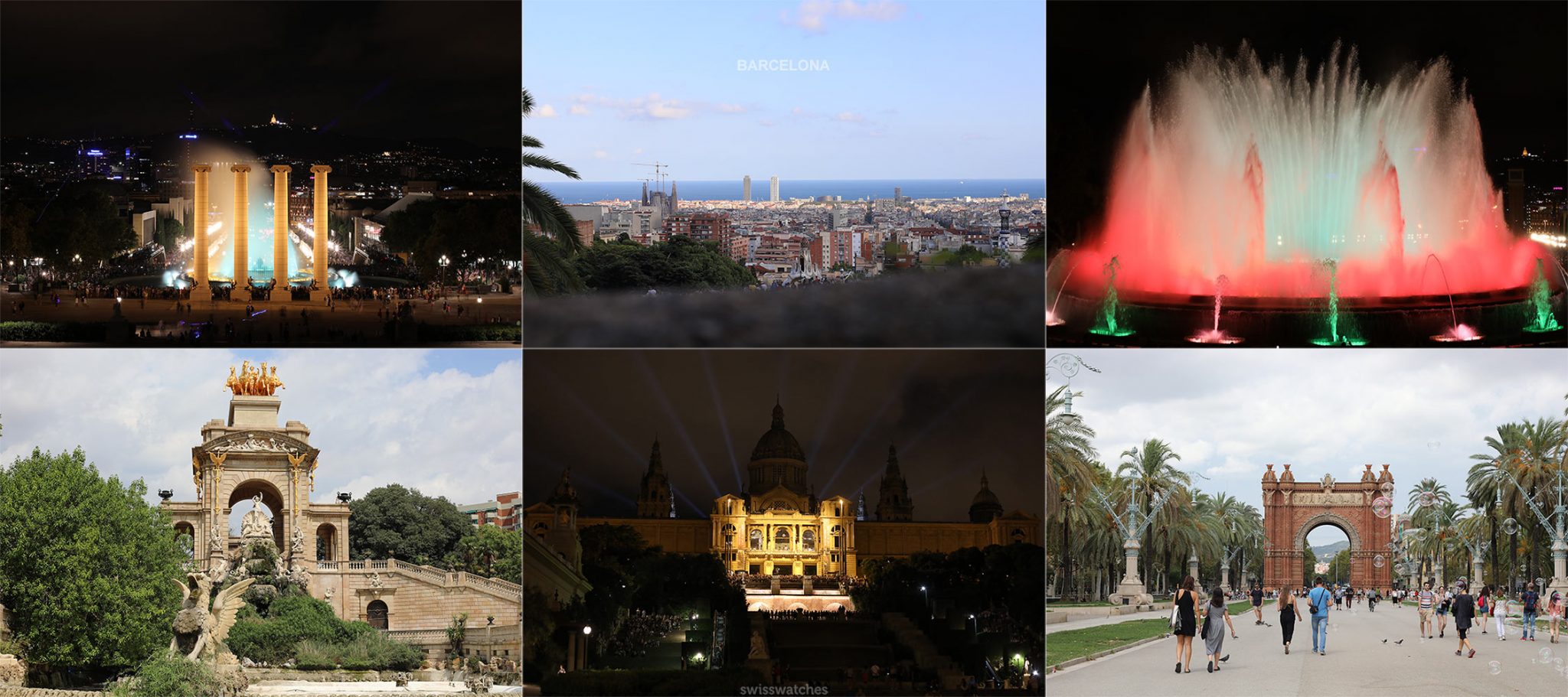 Barcelona, Spain – Kristian Haagen's favourite city
Is there a big watchmaking community in Denmark, or do you tend to turn to the international community?
We have a famous watchmaking school in Denmark. Urban Jürgensen was born in Denmark and I think that this has affected the watchmaking school here. At least I like to think so. More recently, Christian Lass, former Patek Philippe watchmaker, set up his business in Denmark. I call him the Danish Roger Smith. Lass is an extremely talented watchmaker who makes unique watches for a very dedicated audience of watch enthusiasts.
So what is your favorite country to travel to? Are you more of a beach or city kind of guy?
I like the mountains a lot, whether in winter or summer. If my family was more into the life lived in the mountains, we would have our vacations there. However, my family prefers sports holidays. Which, mind you, I do truly enjoy as well.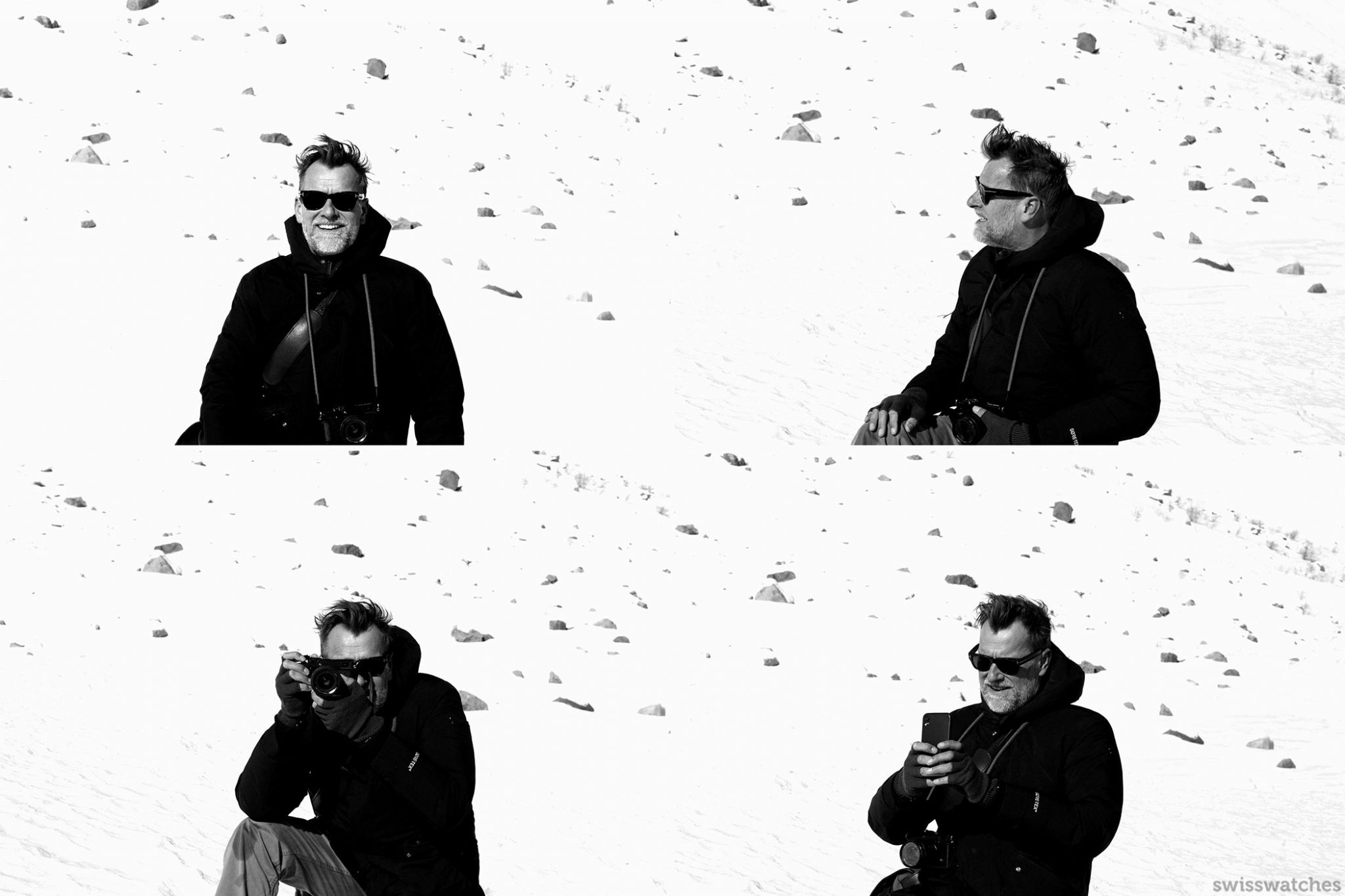 You've said before that growing up, you were in awe of explorers and adventurers wearing watches, who seemed to sort of be role models for you. Would you say you also tend to go for very masculine-looking watches?
The older I get, the more I enjoy dressier watches. My last purchase, in 2020, was the exquisite Vacheron Constantin Historiques American 1921. Of course, it also suits me well when driving my motorbike, and it also tells a great story that has nothing to do with cave explorers, deep divers or mountaineers. Also, I am digging the new 39 mm Patek Philippe Calatrava. Maybe it is age catching up with me?
So the Vacheron Constantin Historiques American 1921 – what's the story behind the purchase?
---
---
I have always been a fan of the Vacheron Constantin Historiques American 1921. During a dinner with Baume et Mercier, I meet this dandy from Greece. He was a sharp dresser – but with a twist – and everything about him was extremely cool. I remember I also saw a picture of him; he had big gold rings, his shoes were outrageous brogues, his attire was old-fashioned rock and roll. He wore the Historiques American 1921, and that made an impact on me.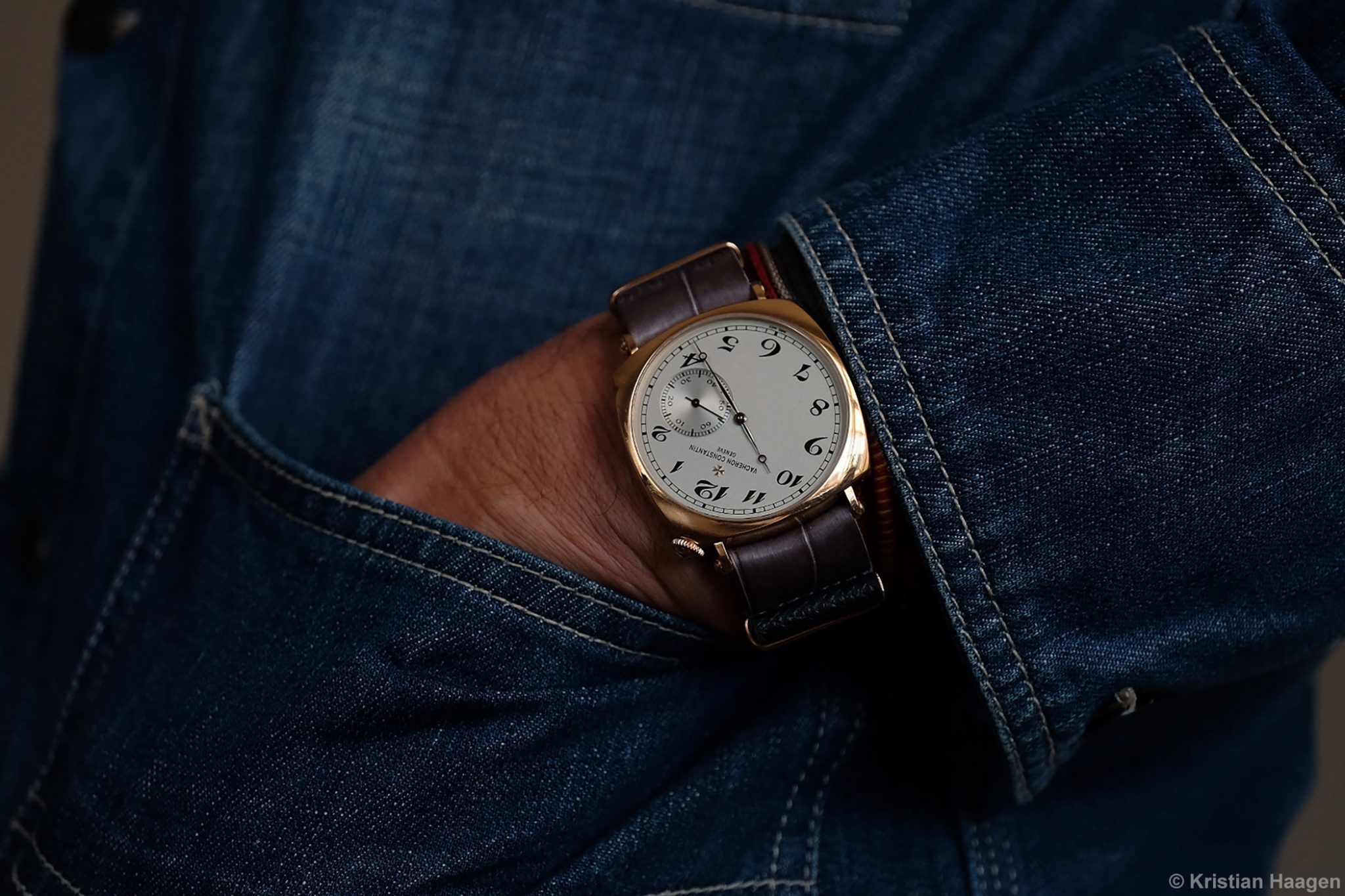 Vacheron Constantin Historiques American 1921 – credit © Kristian Haagen
So it has always been in my mind – but, being a Patek, Rolex, Audemars Piguet kind of guy, I never really looked that way because that to me would have been a very uncommon choice. Back then, I had the blue dial 5711 Nautilus, which I didn't wear at all because I think it's a money watch; people look at the money, not the watch and its beauty. So I traded mine for the Vacheron Constantin. This was two weeks before we learned that the 5711 was discontinued.
Let's talk the diameter of watches.
I think it's interesting to talk about the diameter of watches these days, especially if talking about the Cartier Tank – if you go through the collection right now, they tend to be somewhat small. But they all depend on what it looks like from your point of view, on your wrist. Tall men will probably say, "Oh, it's really tiny on you." Then again, I could also say that Kylie Minogue is very small, but very beautiful; would you turn down a date with her? No, you wouldn't. So try on the watch for size, and see what it looks like from your point of view.
---
---
"Today, I think it's important that we don't look at men's watches and women's watches. Instead, we should look at watches."
---
For example, I think the Vacheron Constantin 37 mm Overseas is a gorgeous watch, with small seconds at 3 o'clock. Don't turn it down and say "Oh, it's a woman's watch." These days, especially, it's non-gender specific. And if you look back in the archives of great horology, you will see the Hollywood royalty wearing tiny, tiny wristwatches, because back then, it was unusual for a man to wear a wristwatch. It was female jewellery, if you like. Men weren't used to wearing wristwatches, so they had a tiny little Tank Cintree, for example.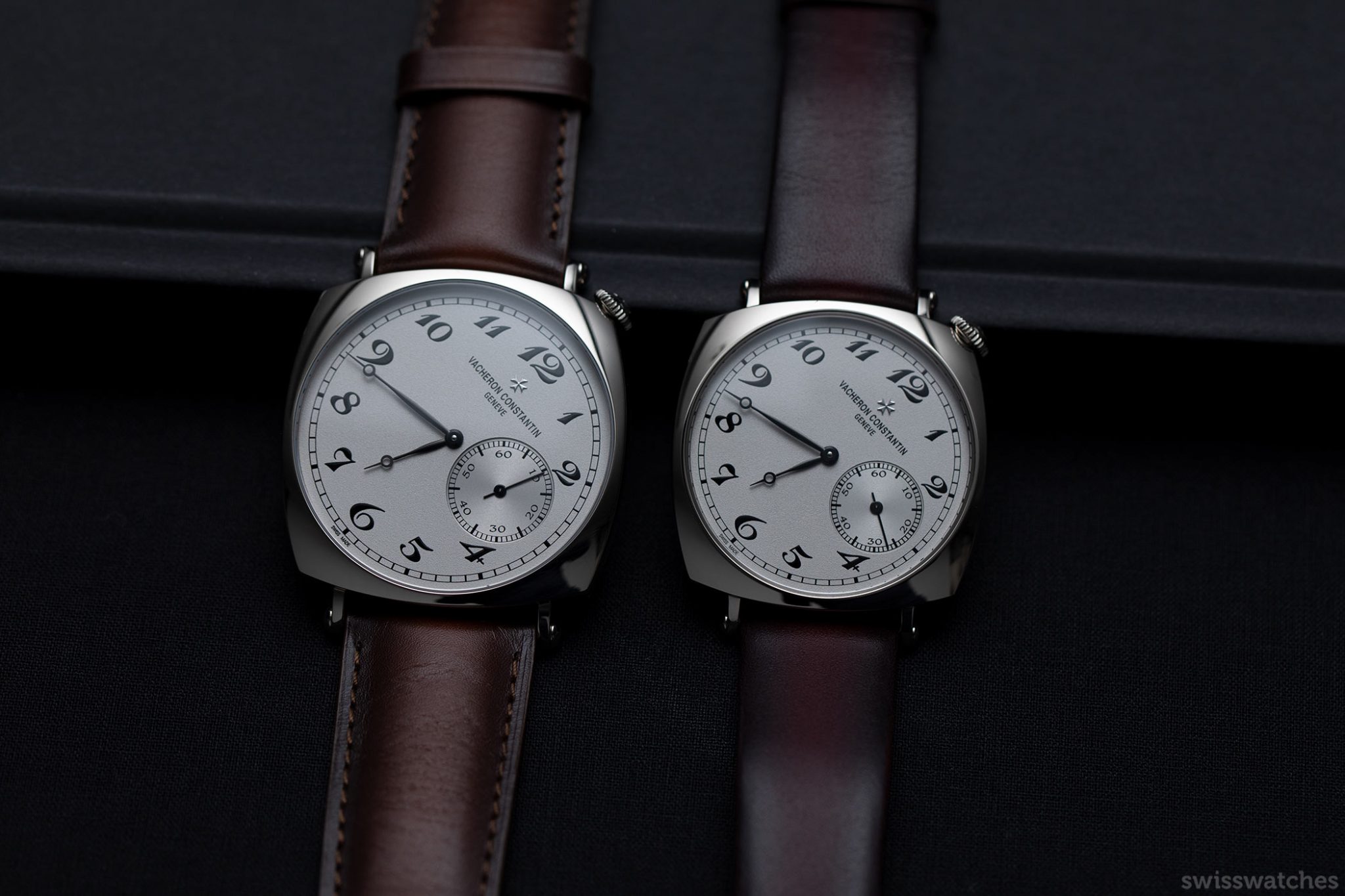 Historiques American 1921: 40 mm & 36.5 mm
When I look at such pictures, I don't see femininity, I see elegance. I see elegantly dressed men. There is a wonderful photo of Muhammad Ali wearing a tiny Tank, and I think these days, it's important that we don't look at men's watches and women's watches. Instead we should look at watches.
You started collecting in 1993. What got you into watches? Do you have more of a tendency to buy new pieces or collect vintage watches?
I blame National Geographic for my interest in watches. The first pages were full of watch adverts, and the adverts for Rolex, OMEGA, Seiko and Patek Philippe particularly influenced me. Often, the heroes in the stories inside the magazine would wear one of the watch brands advertised in the first pages, which had a huge impact on me. I was six years old when I first saw the legendary Nautilus advert. The year was 1976. Today, I own a Nautilus from that very year. So my early childhood memories have certainly had an effect on my collection of timepieces.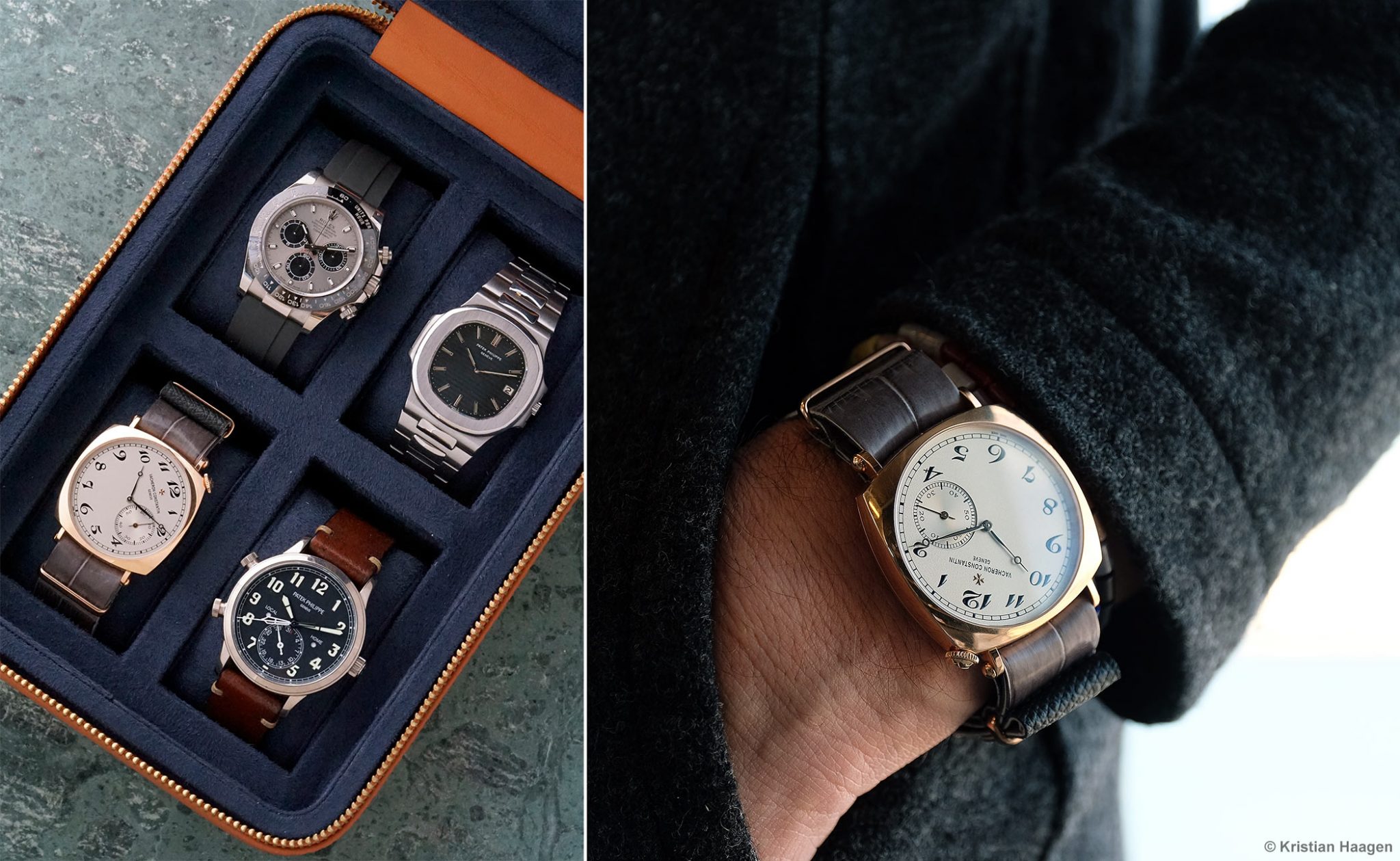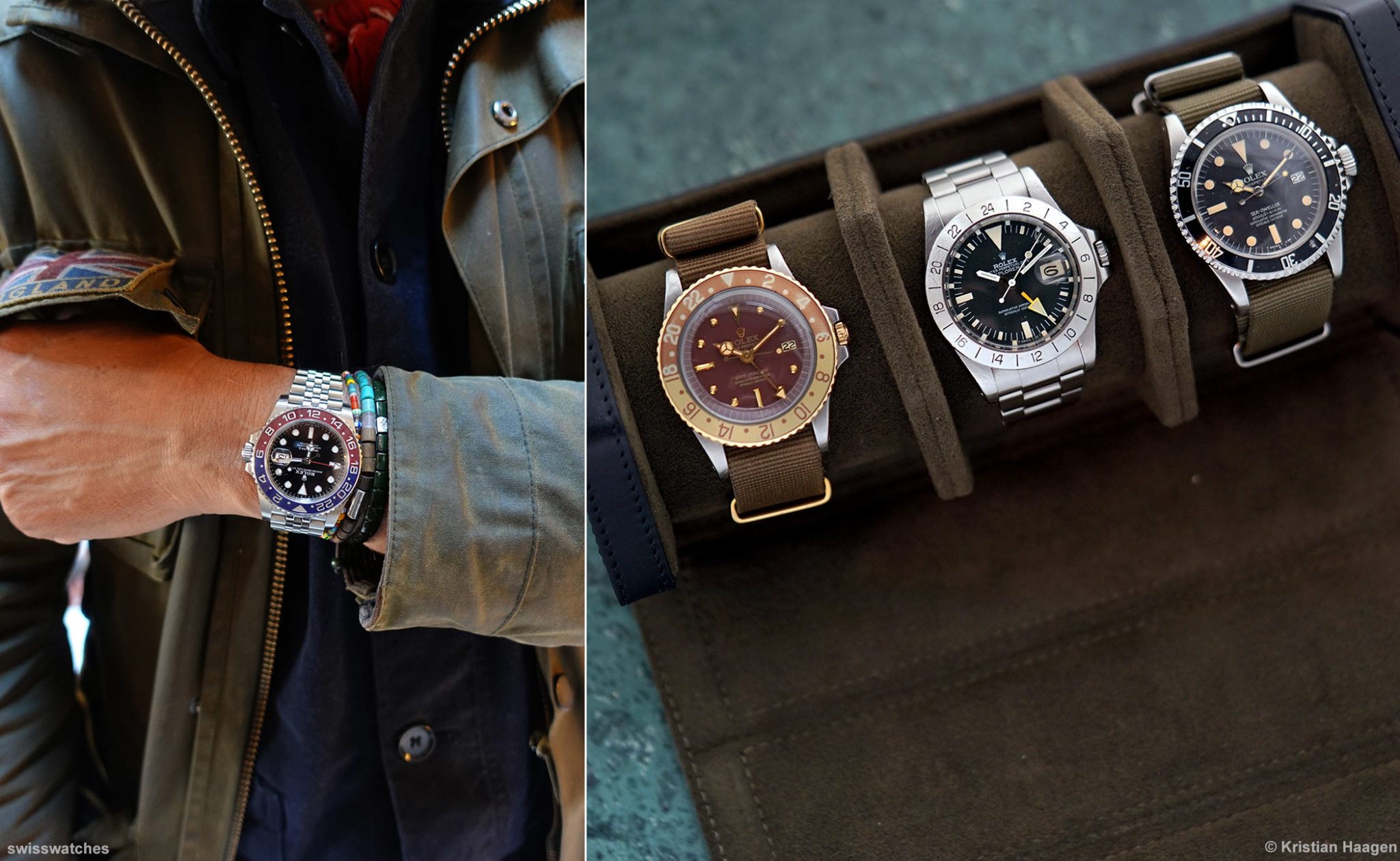 How about cars? Do you prefer to drive an old-school car or the latest model?
I drive a Volvo CX60 from 2011. It has more than 335,000 kilometres on the meter. It drives like a dream and I treat it like a tractor. Also, I am restoring a Land Rover Series 2A 109 from 1967, which is going to be my weekend vehicle. I always loved Land Rovers. As a kid, I helped the local veterinarian on Fridays and Saturdays. When the animals were sick out on the fields, we'd drive to them in a Land Rover, making it feel like a very "life rescue" kind of vehicle – again making a great impact on the young me.
What spurred your interest in photography?
My dad taught me photography from a very young age. We'd develop film in our tool shed. On my 18th birthday, my parents gifted me a good camera, which I used a lot. Once digital photography kicked in, and with the introduction of smart phones, I didn't spend much time with a camera. However, once Nikon and Fujifilm (the latter in particular) introduced their retro-inspired digital cameras that require some thinking before taking a picture, I was hooked again. Now I shoot with Sony and Fujifilm.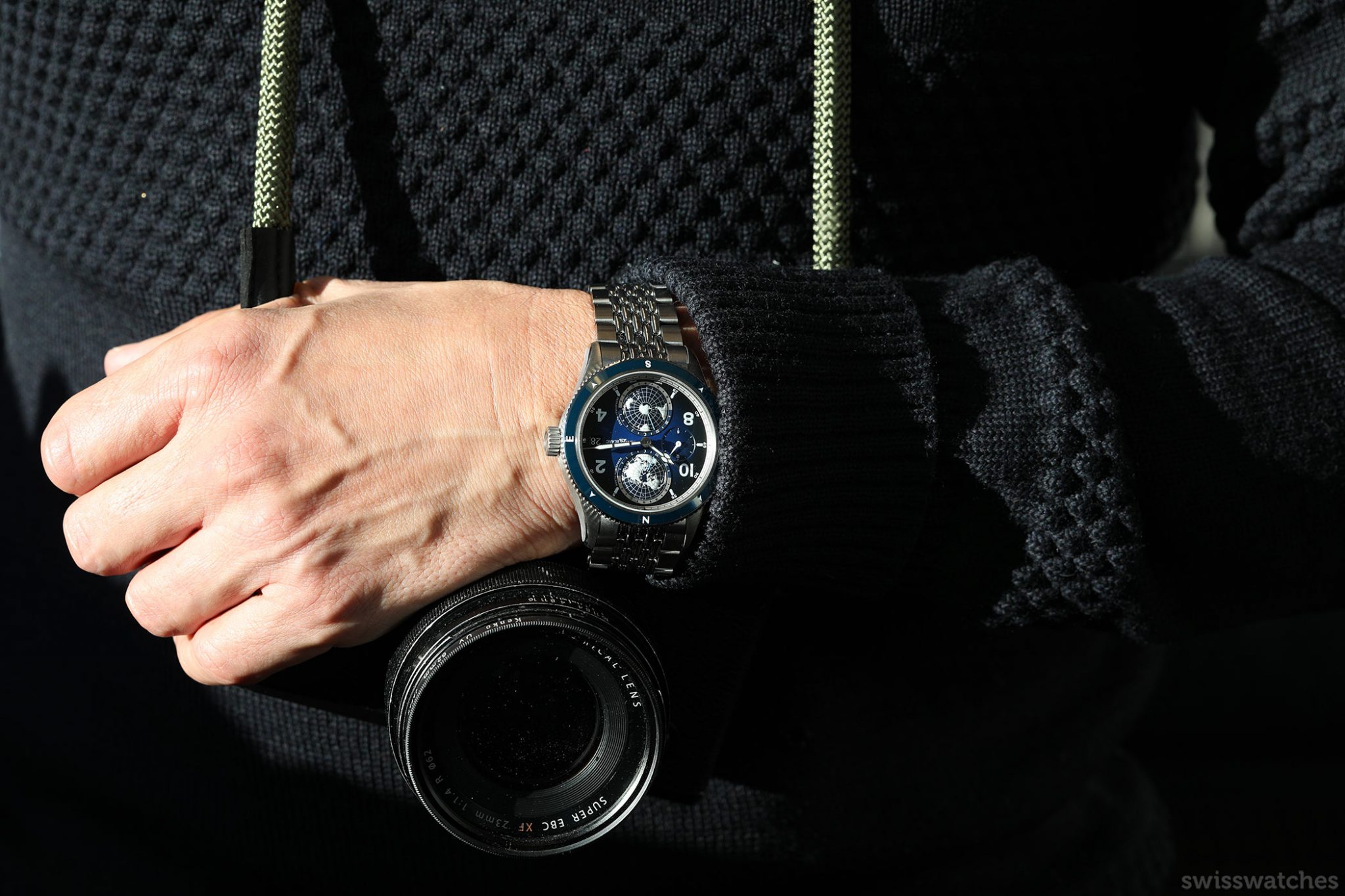 At what age did you realize you could make a career out of your passion for watches?
I am a trained Art Director, and spent more than 25 years in the advertising industry. In 2005, I sold a small agency and went on gardening leave for six months. During that gardening leave, I realized that I was done with advertising and instead wanted to concentrate on pursuing my passion for watches. At that time, I had already published my first book on watches (in 2002), so it only was natural for me to go that direction. I have now published my eighth book on watches – which means I made the right choice.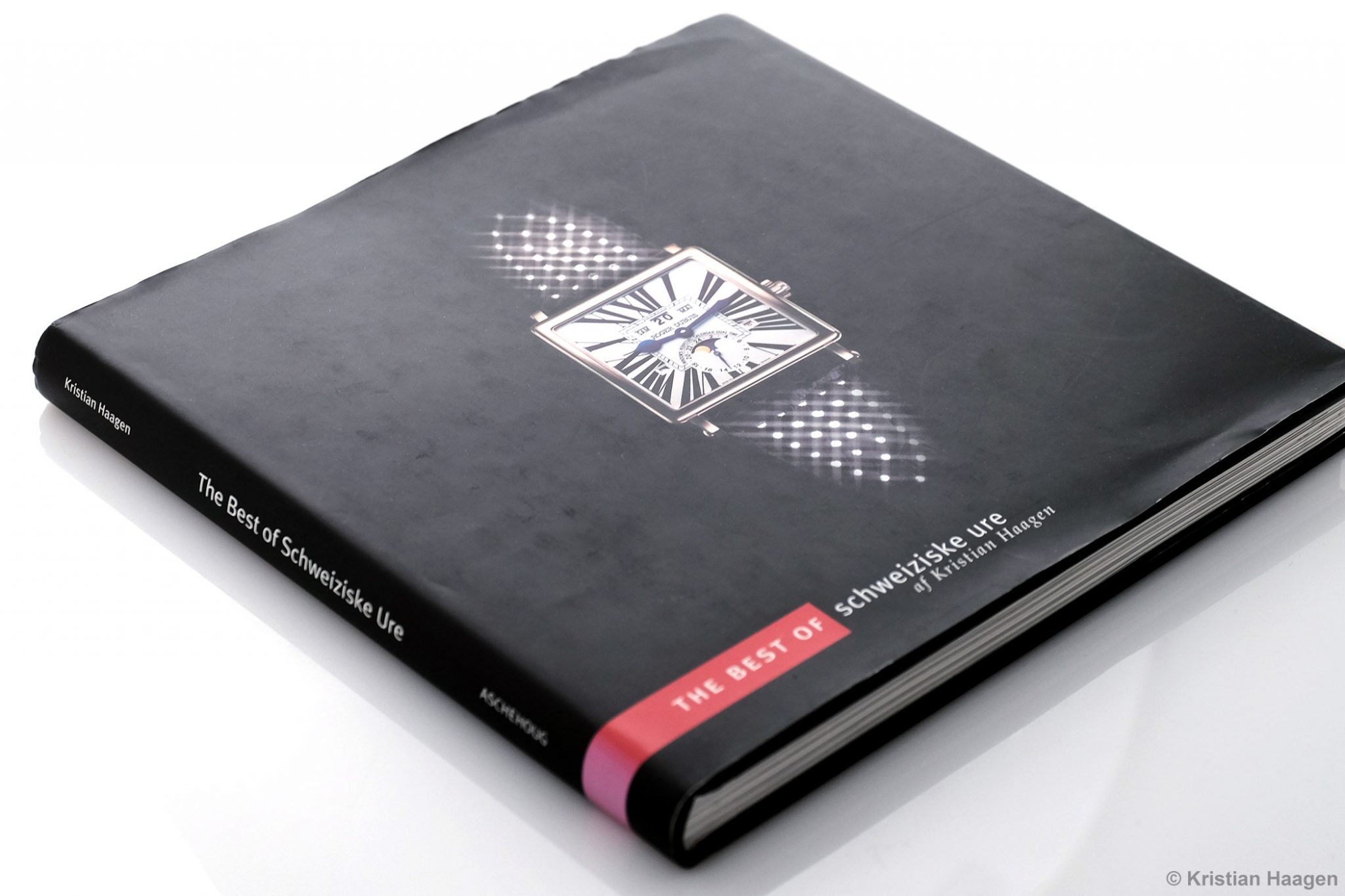 As a freelancer (living in unusual times), what's your daily routine?
Coffee. Always coffee first. Waking up the kids, walking the dogs. Then, usually some kind of sports in our garden (we have a full gym in our garden shed) before I go to my office where we do photography, podcasts and what-not. Also, my office is very close to the Copenhagen Airport, so once the travelling becomes frequent again, I can easily pop in and out.
What have you missed most throughout the pandemic in the watch world?
---
---
Being part of the watch industry for so many years, you make so many great friendships. But when you don't get to see your friends, you realise how much you miss them. You see, we travel the world together; more than we do with our significant other. We see more of the world than we do with our children, with our family. And that I truly miss, because the watch industry is an old-fashioned, niche industry, if not for the friendships that we create along the way.
What is the most challenging part of being a consultant for auction houses? Is it a lot of pressure?
I spent ten years with Bruun Auctioneers in Copenhagen, building up their watch department. It was a great ten years, but it became more and more demanding. I needed way more staff as I was doing it alone. My intense travelling also meant that I could not dedicate the time needed, so I quit my consultancy with them five years ago. I do still help them with social media, as well as helping them out on auction days.
Do you feel that there is a much stronger watch community today thanks to the internet and social media? Was this a reason for your Hashtags and Watches books?
Undoubtedly Instagram has given birth to many new aspiring collectors and enthusiasts. The often very beautiful imagery – especially often on Instagram – is very seductive. Yet it can also be fatal. For instance, I sold my Ref. 5711 Nautilus because it became a watch desired for monetary reasons. Instagram killed the thrill of owning this particular model. So it is a vicious, multiple-headed snake. Mostly, though, I like what I see on Instagram. There's Zurab's amazing photography [at Swisswatches Magazine], for instance.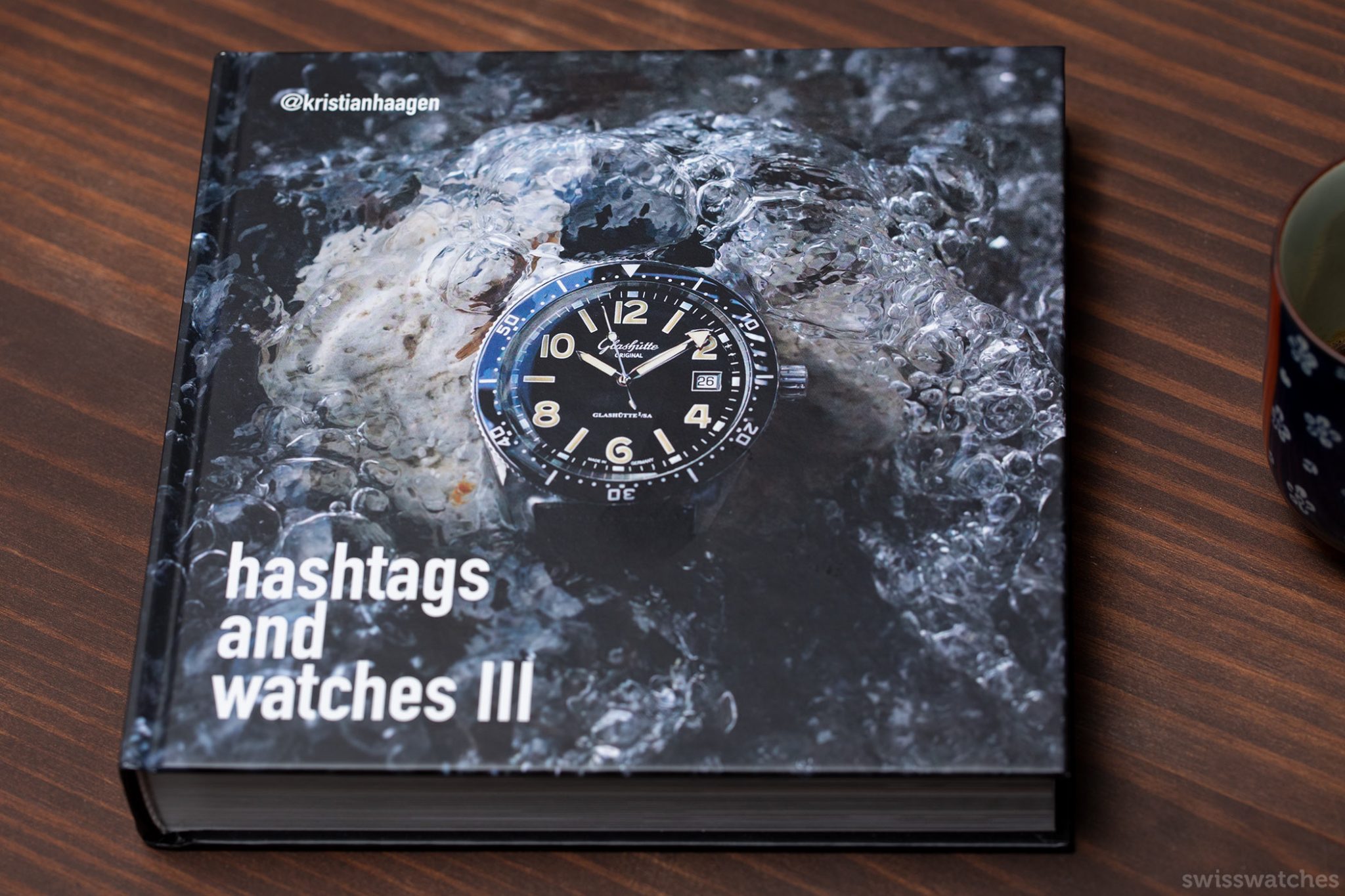 Do you have any exciting plans or events coming up as things return to normal?
I can't wait to start traveling again, and to see all of the great friends I have met during my many, many trips around the world. I will probably attend Geneva Watch Days in August to September, as well as travel to Dubai Watch Week. However, two great press trips have already been canceled due to the pandemic. Everything is so uncertain. Still.
What is the best collaboration you've ever done and what would be your dream collaboration?
I love the watch I did with Linde Werdelin, but I am also very fond of the GMT I am launching with About Vintage. However, the watch boxes I make with August Sandgren also make me proud. I also made some cool watch-inspired neckerchiefs with An Ivy Copenhagen, which were fun to make.
You have so many avenues of interest as a watch consultant, photojournalist, and author. What is probably the most exciting thing you have ever worked on or been a part of?
Shooting the pictures for my last three books has probably been the most satisfying project yet. I told myself I would not do another book with my pictures. Yet I still shoot so many pictures, and I just hate the thought of them being "lost" on social media platforms. I am, after all, a print romantic – having a love affair with Instagram.
What was it like to meet Buzz Aldrin? Did you take away any life lessons from the experience?
I was writing for a big newspaper when I met Buzz. I remember proudly telling friends that I had met him. Some of them asked "The guy from Toy Story?", which got me so upset. I am a huge fan of the 1969 Moon landing. I see it as a great chapter in modern history. Yet people tend to forget about great history so fast. So, I wrote a somewhat angry column in the newspaper, complaining about the lack of human memory and why we should never forget Aldrin (and Armstrong). I don't write for that newspaper any longer, hahaha.
Why did you engrave your Rolex GMT-Master II 'Pepsi' with "Not for sale"?
I was at a point when I bought it that I was sick and tired of people coming to me and asking if I bought it from a grey market dealer or if I wanted to sell it to them. I love the watch. I bought it at a retailer. It is not for sale. The engraving on the caseback just emphasises that.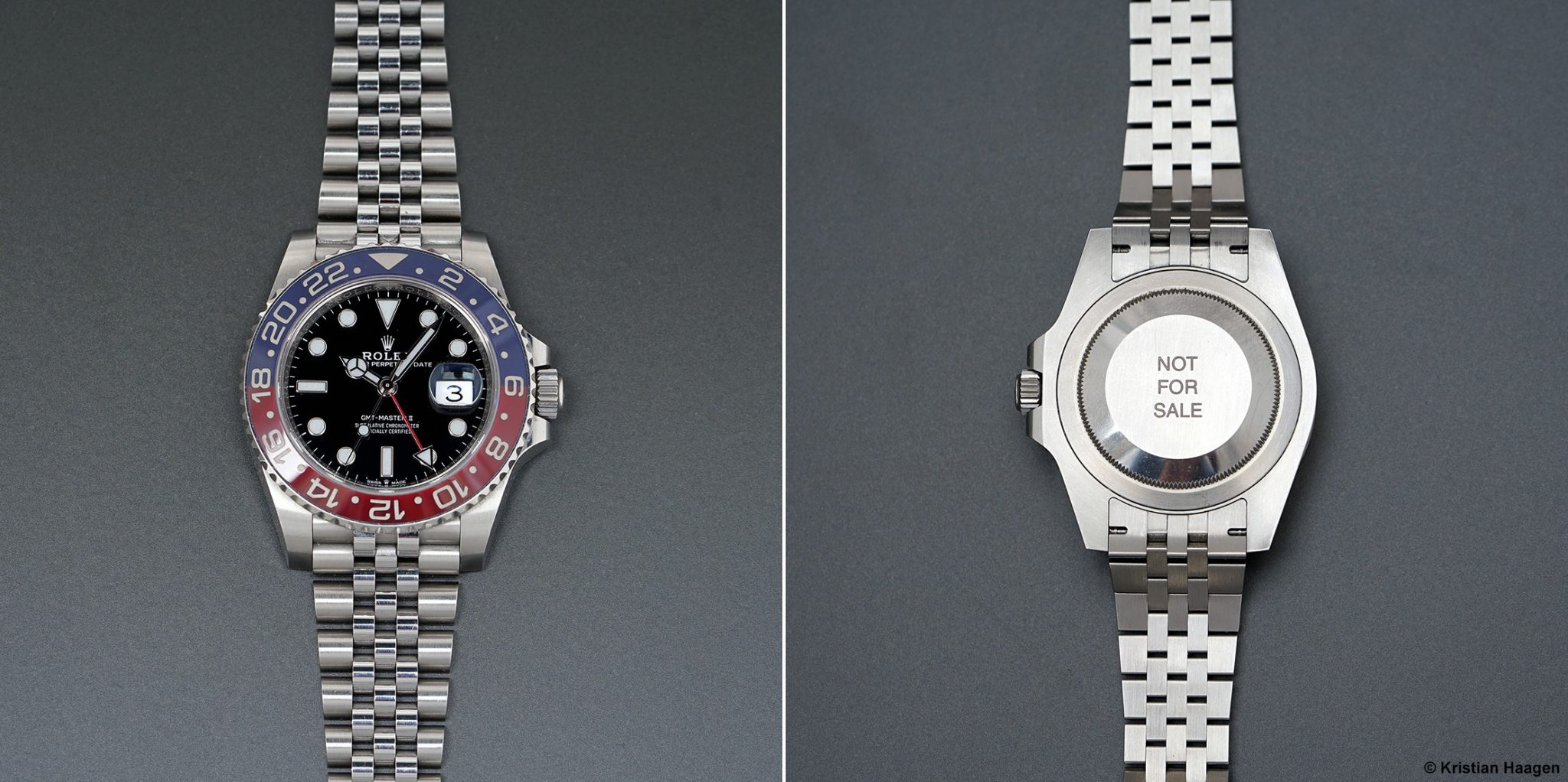 Rolex GMT Master II – credit © Kristian Haagen
You undoubtedly play an influential role in the Swiss watch industry. What changes would you personally like to see in the industry?
The industry has changed a lot – especially in the last two years. They had to adapt to a paralysed world in the mindset of a pandemic. Some did very well (i.e. IWC Schaffhausen), while others completely failed. The ones that failed need to up their game, especially in term of online media. I know the watch industry is a very old-fashioned business, but the clients are not old- fashioned. Listen to the consumer. Act. Adapt.
Can you elaborate on these brands that best dealt with the pandemic?
---
---
"You cannot cover up your novelties with long-legged blondes serving champagne
or celebrating at a two million euro party somewhere in Geneva;
your products have to talk your language."
---
Watches and Wonders this year was again, for a second year, affected by the pandemic, so everything was online. Certain watch brands did one hell of a good job, and I'm going to name one again – Chris Grainger-Herr, CEO of IWC Schaffhausen. He really embraced the online media and was actually even speaking live in Shanghai via a hologram.

"Tank Talks" – © Cartier
Also, I've been doing "Tank Talks" for Cartier for a couple of days now, and I'm amazed by the success and great momentum that Cartier is enjoying right now, even though there were no live presentations at all. So when we see the new Tanks, which are inspired by 1977, we still see the future of Cartier, and I think that just proves that the last couple of years, the product has been the hero more than ever. You cannot cover up your novelties with long-legged blondes serving champagne or celebrating at a two million euro party somewhere in Geneva; your products have to talk your language – and the consumer's as well.
One final crucial question: you're a renowned coffee lover, but what's your go-to order?
---
---
I'm very fortunate, as I am moving into a new office with great people. Not only great people, but also a massive Italian coffee machine. I mean, we are talking about this machine that you would find in an upper class coffee shop. I'm looking forward to having that first cup of coffee when I come to my office, as it's the first thing that I do. Before that, I would probably have been satisfied with an espresso from the machine or even powdered coffee. But the whole process of making that first cup of coffee is quite amazing when the equipment is that stellar.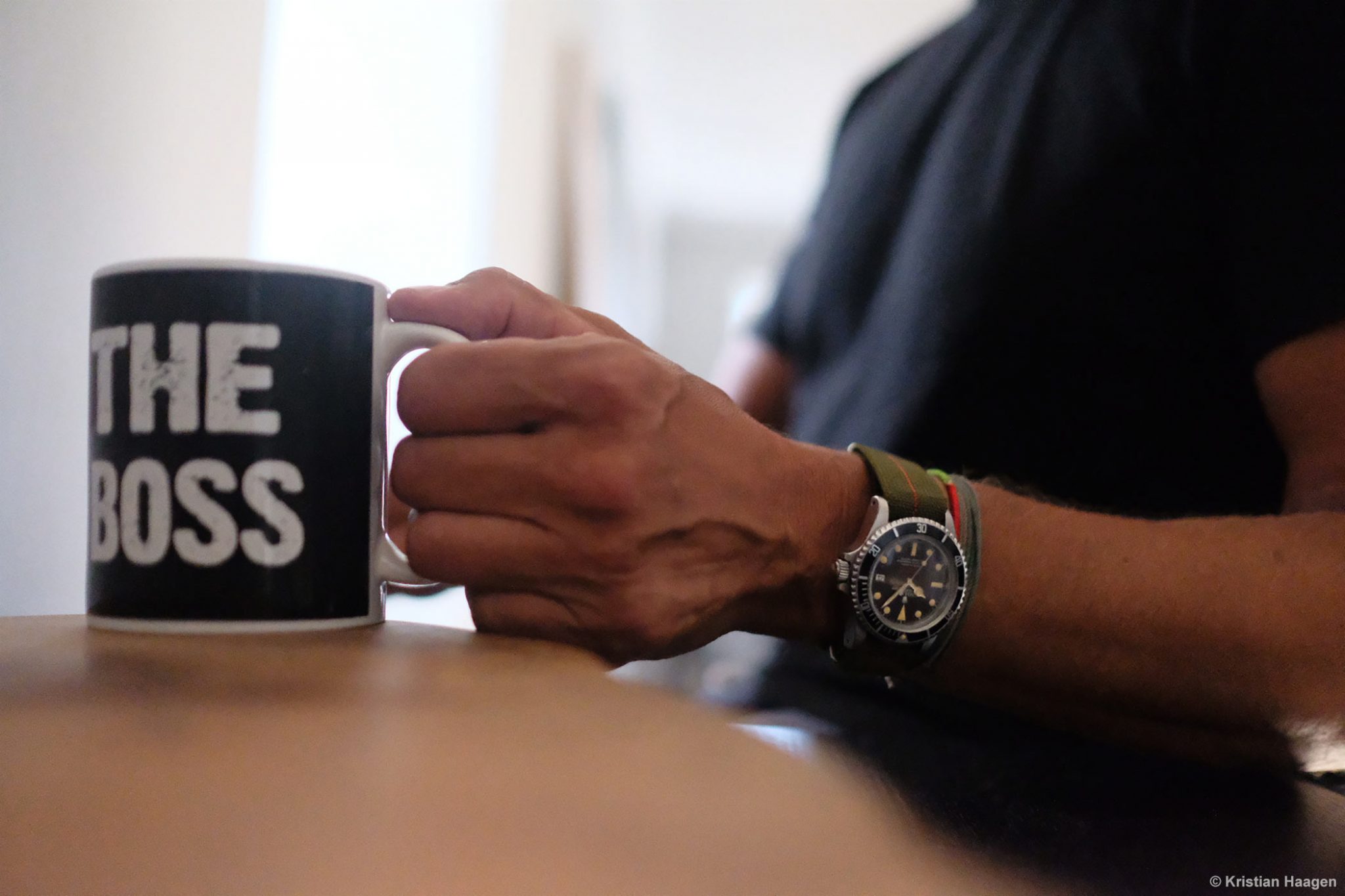 ---