The story of CORUMs Golden Bridge is exceptional. A young watchmaker from the idyllic town of La Caux-de-Fonds called Vincent Calabrese knocked on CORUMs door one day to introduce his newest invention: an unfamiliar looking baguette movement. He probably didn't know that this will from then on be the movement of CORUMs flagship complication model and remains a benchmark until today!
That was in the late 1970s – CORUM founder René Bannwart was so thrilled that he instantly granted patent of this unique movement. By the way, Vincent Calabrese still works for CORUM today and supports the team developing the newest Golden Bridge creations.
The CORUM Golden Bridge is regarded as an avant-garde watch thanks to its unique movement placed in the centre of a transparent sapphire crystal case. The watch's name is fondly dedicated to San Francisco's famous Golden Gate Bridge – you can unmistakable see why.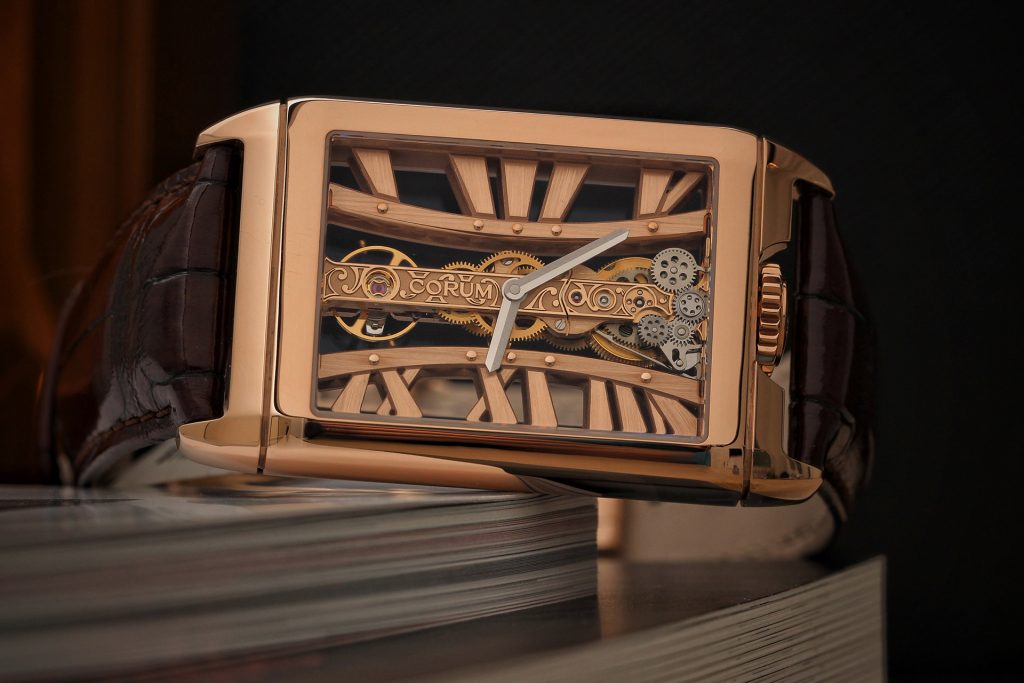 The CORUM Golden Bridge Rectangle
Since 1980 when the Golden Bridge watch was first introduced, its collection has steadily developed. Here some important milestones: In 2009 CORUM presented its new and exclusive calibre (CO 007) which was designed, developed and assembled in-house! In 2011 the CORUM Bridges collection was extended with the first ever linear-winding automatic movement: the Golden Bridge Automatic. In the open case you can see the small 'sledge' running up and down!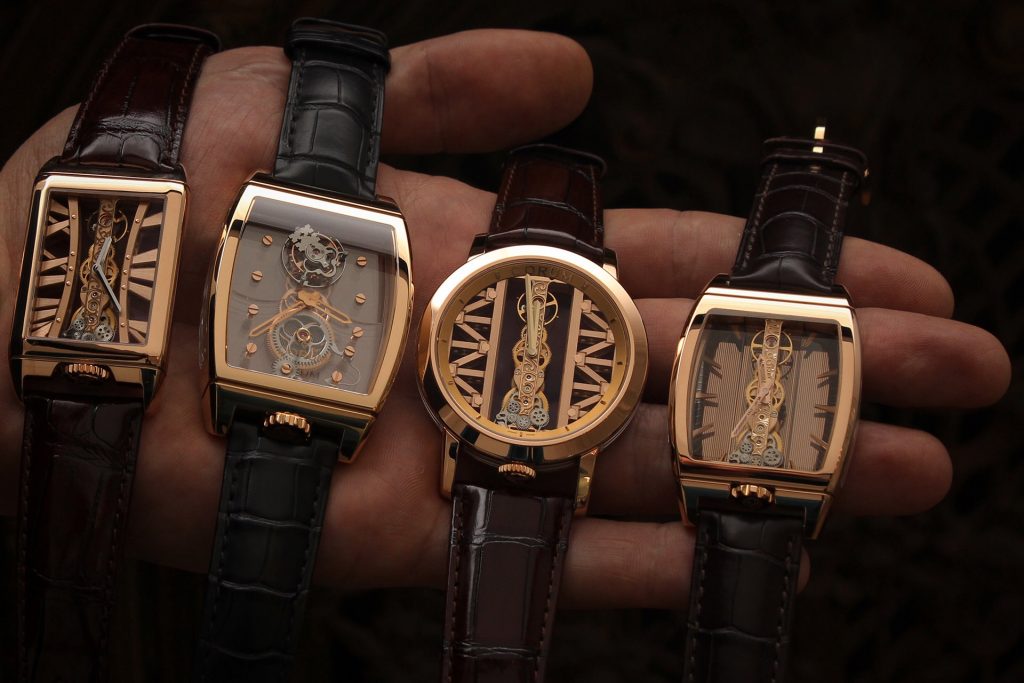 CORUM Watches
In 2016 CORUM unveiled the first Golden Bridge with a round case – designed by Dino Modolo – which you can see in the centre of our picture! The interior of the case shows a profile cut of the Golden Gate Bridge construction. And we also got our hands on this years novelty' Golden Bridge Rectangle' which will be introduced during Baselworld end of March! A wonderful composition of all Golden Bridge elements in a slightly smaller case, which also fits a smaller wrist (picture right side).
On the left side of the picture you can see the beautiful standard Golden Bridge manual wind in 18k gold to show three different styles within the Golden Bridge history. It's really not easy to pick a favourite.
---
---