'Artisan Boitier' (case artisan) is written above their heads, printed on the window with a view inside an ancient-like workshop – but it is the brand new JHP x AkriviA Atelier in Geneva. More than 45 years of age lie between the 32-year-old founder of the Geneva watch brand AkriviA, Rexhep Rexhepi, and one of the most famous case makers of the past 50 years, Jean-Pierre Hagmann. Though both share their passion for high-quality watches and their traditional manufacturing methods. This is why Rexhepi and Hagmann now decided to work together and combine knowledge of the past with innovations of the future.
With the exceptional expertise of Jean-Pierre Hagmann, AkriviA is going to the next stage – creating their cases in their own workshop now, just like all movements are made entirely in-house. The still young watch label AkriviA was only founded in 2012 by the then 25-year-old Rexhepi, who came to Geneva from Kosovo in his youth. It is worth noting, that the AkriviA Chronomètre Contemporain was honoured as the 'Men's Watch' of the year at last year's 'Grand Prix d'Horlogerie de Geneve'.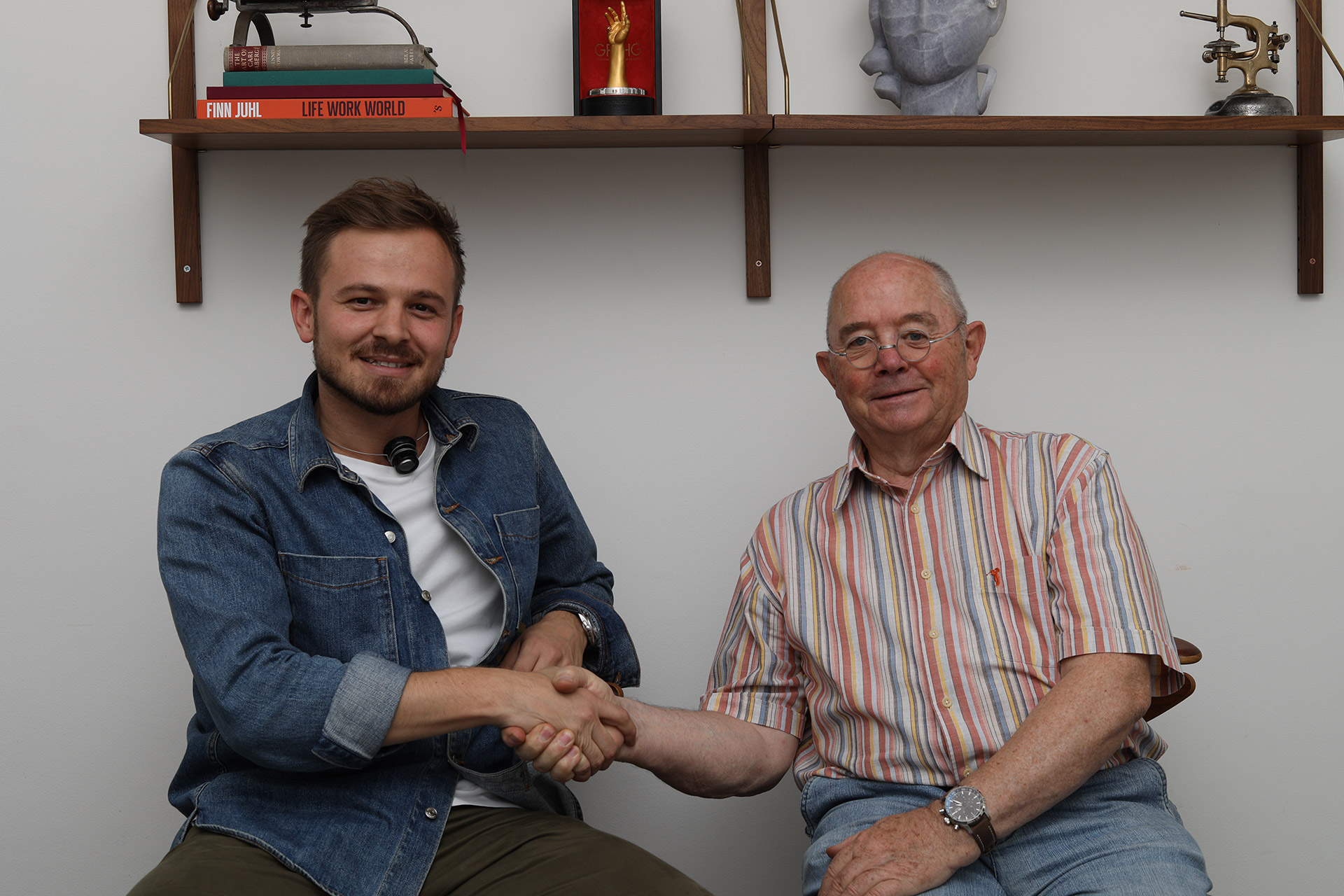 Clash of generations – 45 years of age lie between Rexhepi and Hagmann (left)
The new JHP x AkriviA Atelier in Geneva (right)
AkriviA Rexhep Rexhepi Chronomètre Contemporain "Only Watch".
The case has been created by the renowned artisan Mr. Jean-Pierre Hagmann of Geneva (middle)
With only 15 years of age, Rexhep Rexhepi was already a big fan of the watchmaker's world, as he started as an apprentice at Patek Philippe. This way it is not a surprise this cooperation with Jean-Pierre Hagmann is like a dream coming true for him. The Geneva-born Hagmann has made cases for some of the greatest names in watchmaking, such as Audemars Piguet, Vacheron Constantin and Patek Philippe, and is widely known as one of the best in his field thanks to his complex and delicate work.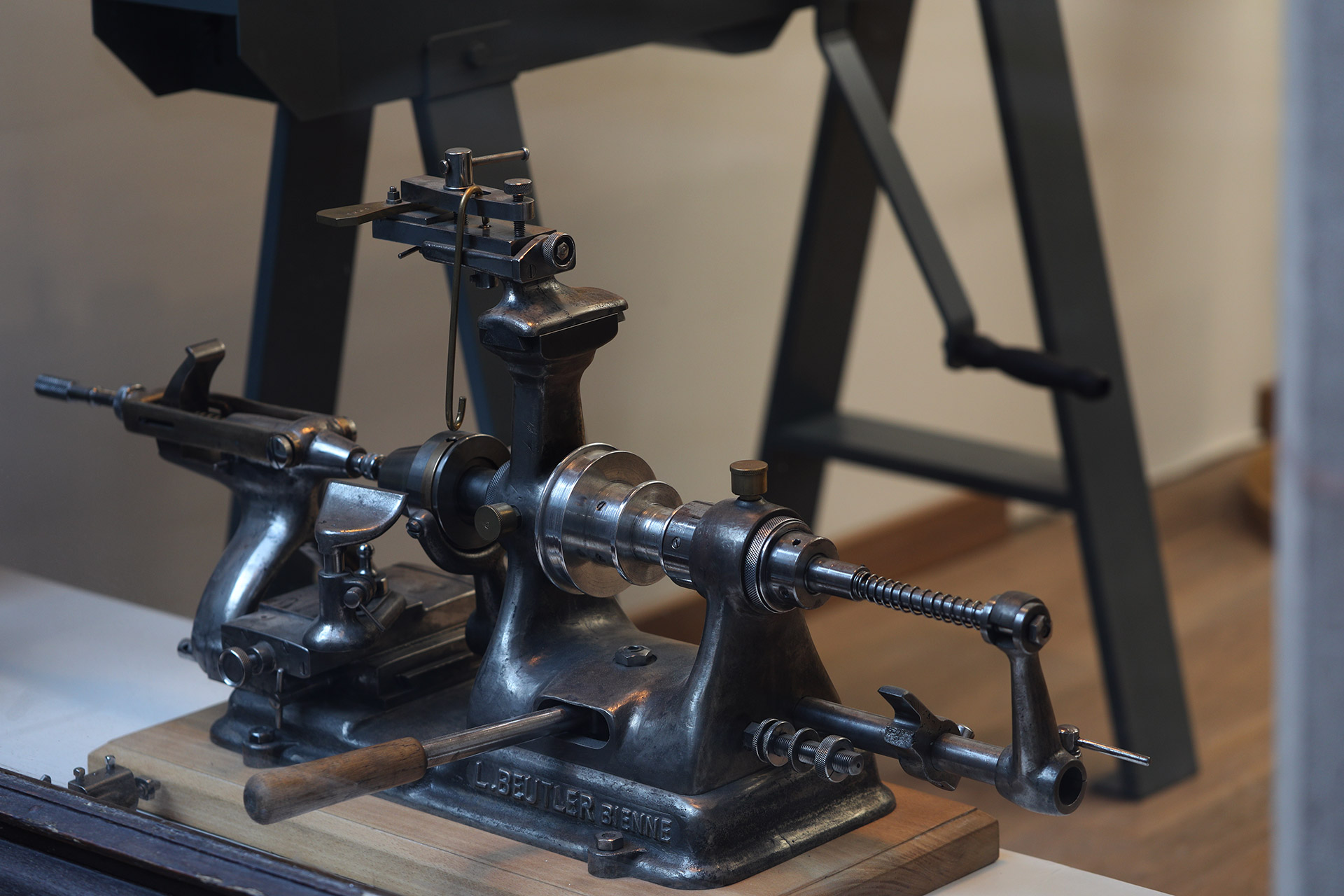 An old lathe inside the Atelier on which Hagmann manufactures cases (left)
Fitting for turning, to maintain the size of the case when working on the lathe (right)
A lathe '102' by Schaublin inside the Atelier (middle)
This special cooperation focuses on developing aesthetic, hand-made cases for the AkriviA-models. More important though, Rexhepi and Hagmann want to pass on knowledge and craftsmanship to build the future generation of case makers.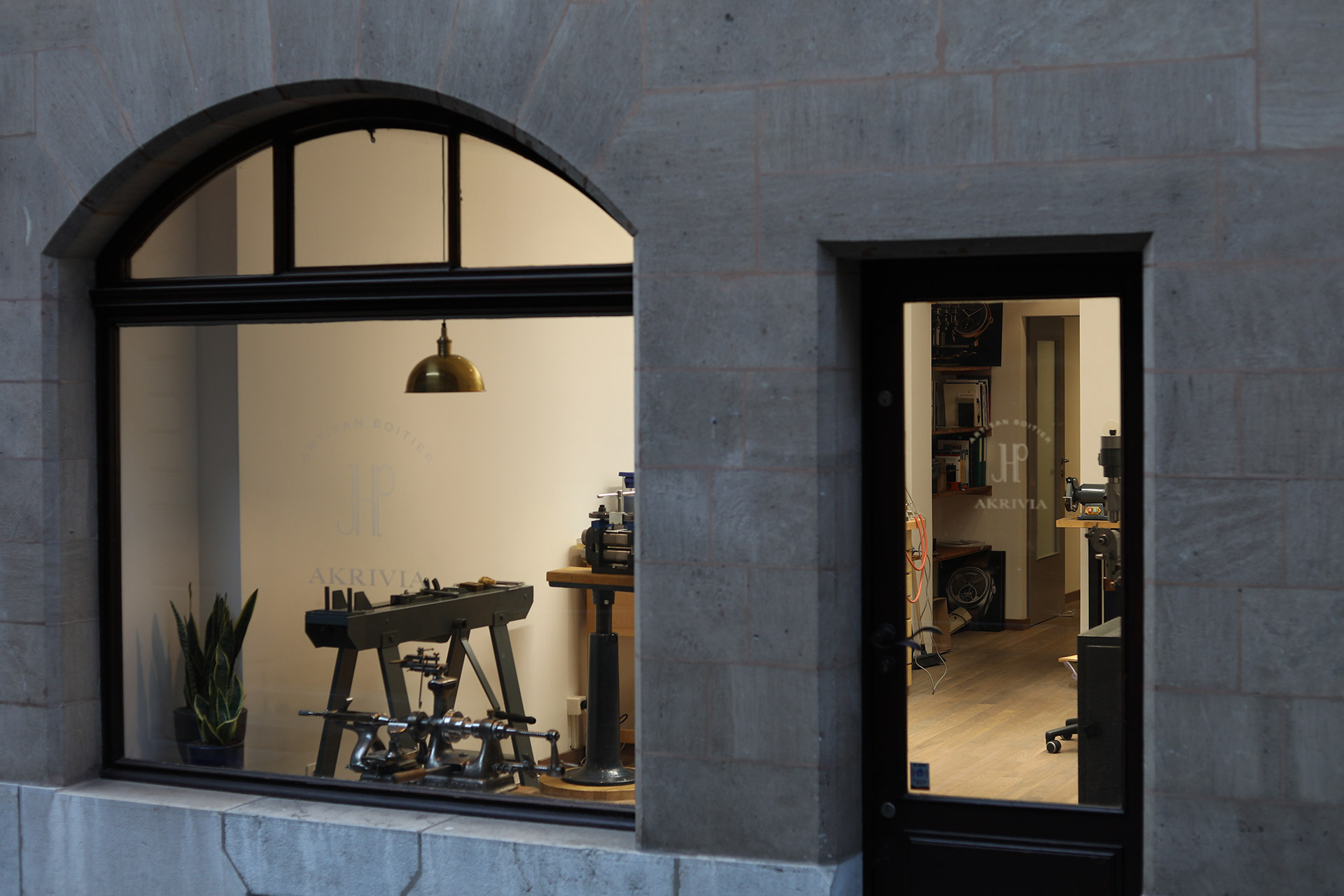 The new JHP x AkriviA Atelier in Geneva (left)
Inside the new JHP x AkriviA Atelier in Geneva (right)
Jeweller bench at the new JHP x AkriviA Atelier in Geneva (middle)
Hagmann's first project is a platinum case for a one-of-a-kind Chronometre Contemporain made for 'Only Watch', the famed, biennial charity auction of one-off timepieces. After that, he will dedicate himself to the current and future models of AkriviA, such as the successor of last year's Chronomètre Contemporain. Hagmann, who has actually been retired since 2017, calls the pieces of this cooperation: 'My last great fireworks!'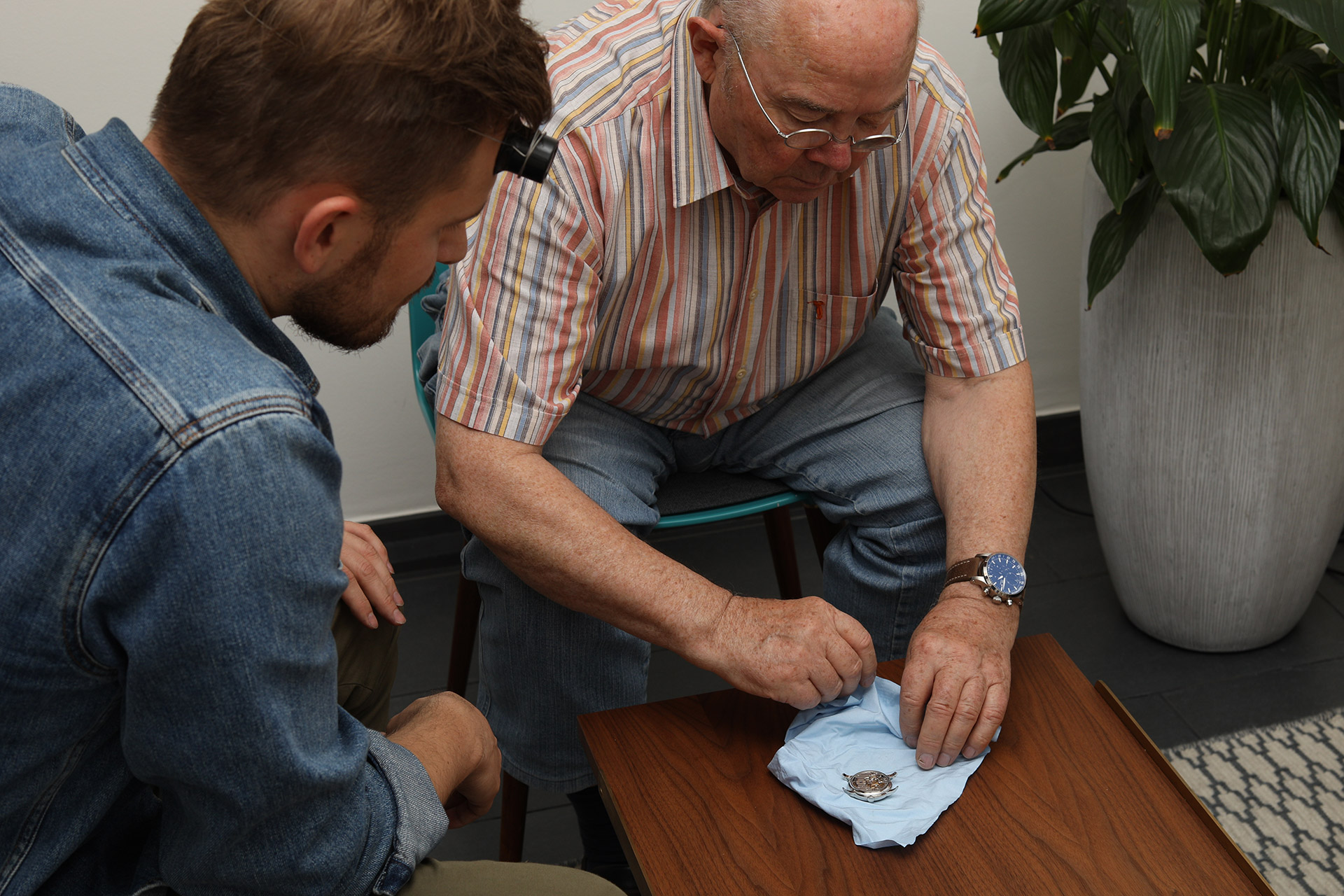 A well kept treasure – Hagmann revealing his first project for AkriviA, the 'Only Watch' (left)
Jean-Pierre Hagmann is known as one of the best case makers of the past decades (right)
---
---