As of today, Porsche fans have the opportunity to create a wristwatch that matches their dream car as part of the Porsche Design Custom-Built Timepieces Programme. The base of the designs centre around the Porsche Design Chronotimer Series 1, which uses a new online configurator to allow for the creation of individual designs. There are numerous options for the customer to choose from. According to the producers, more than 1.5 million combinations are possible.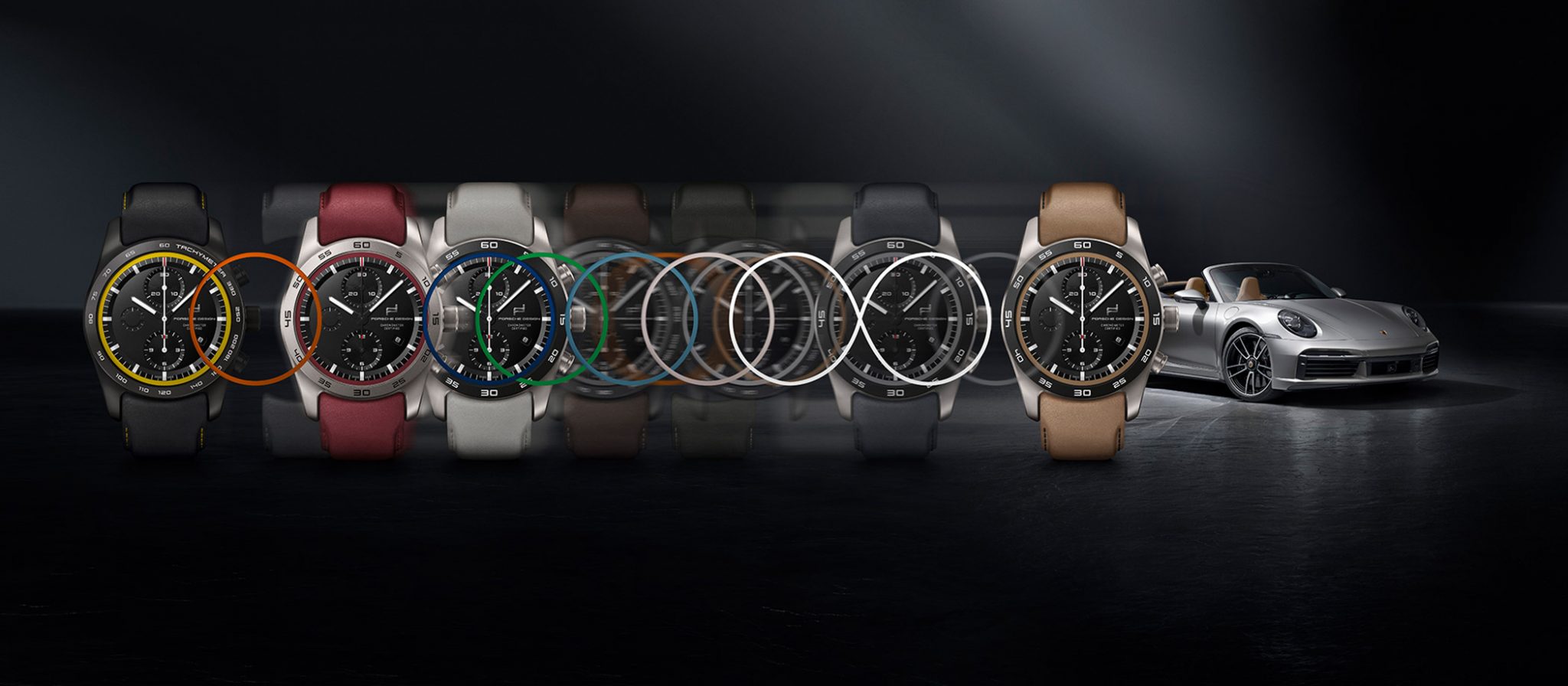 The Porsche Design Custom-Built Timepieces Programme offers the first sequentially-produced wristwatch in the world, with customisation up to the point of the calibre itself. Porsche Design wants to meet the needs of customers who, in addition to their personal dream car, want to purchase a matching chronograph. Jan Becker, CEO of Porsche Design Group, states: "No other car manufacturer or watch brand currently offers such an approach. The colours used as well as the leather types and yarns used for the decorative seams of the chronographs come from vehicle production."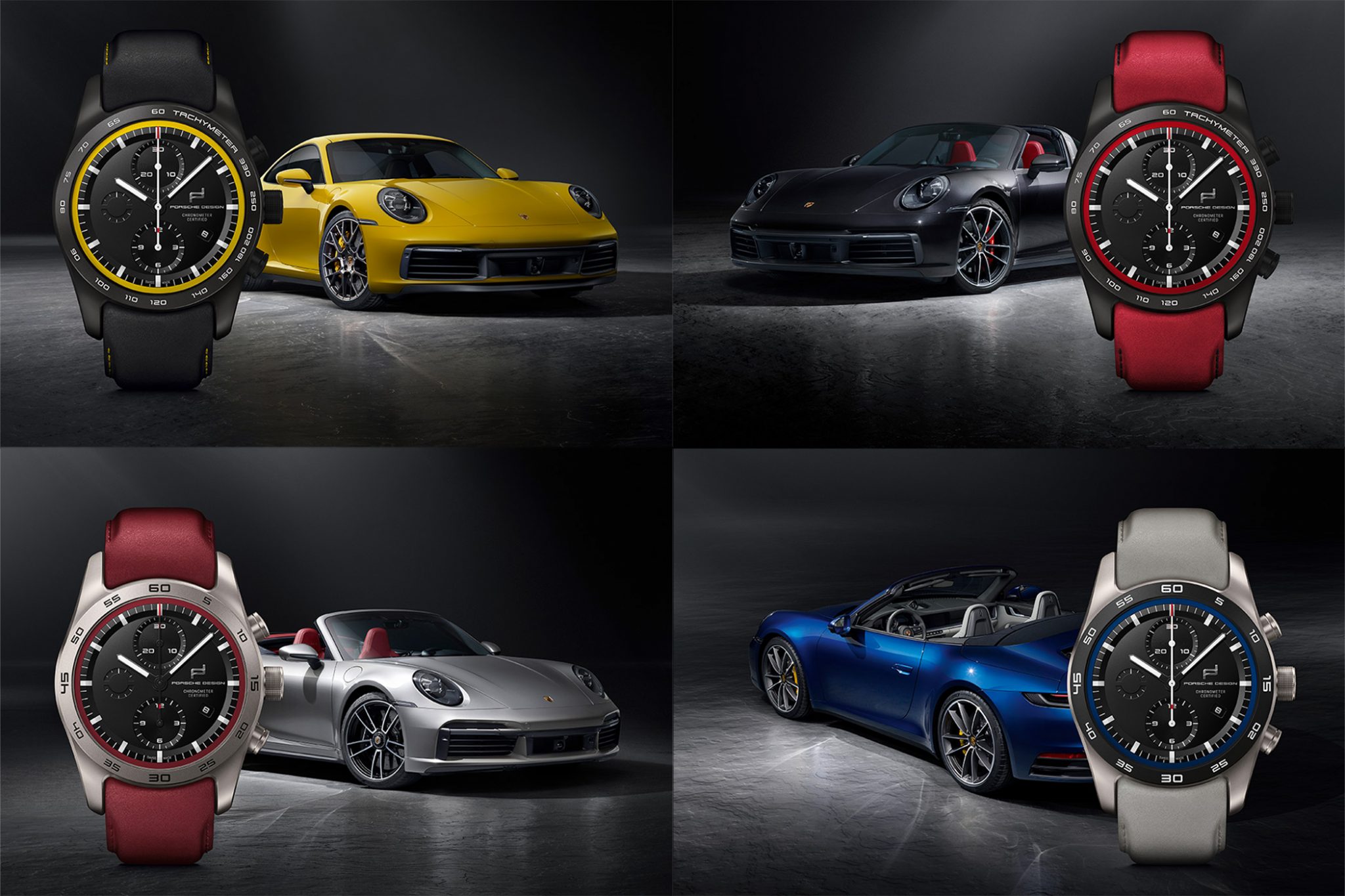 With the new online configurator, which is reminiscent of Porsche's well-known vehicle configurator, customers can make their individualizations. The configurator uses real time to show the model of the customer's dream chronograph. The buyer then receives a code containing their selected options. Participating Porsche Centres then use this code to complete the order process. The process from order receipt to delivery takes between eight and twelve weeks. Alternatively, the customer can receive their personalised chronograph at the same time as they get their new Porsche car.

The basis for the Porsche Design Custom-Built Timepieces programme is the Porsche Design Chronotimer Series 1. The customer has the choice between a glass-bead-blasted or PVD coated black titanium case. Additionally, four different bezels are available. Furthermore, the hands, the dial colour, colour rings around the flange and the winding rotor of the movement are customisable. The different designs for the rotor correspond to the currently available rims of the Porsche 911. From the classic 911 Carrera rim with a two-tone Porsche crest to the 911 Carrera Exclusive Design wheel with a gold-coloured crest, six different rotor types are available. Finally, the caseback can feature a customised personal engraving.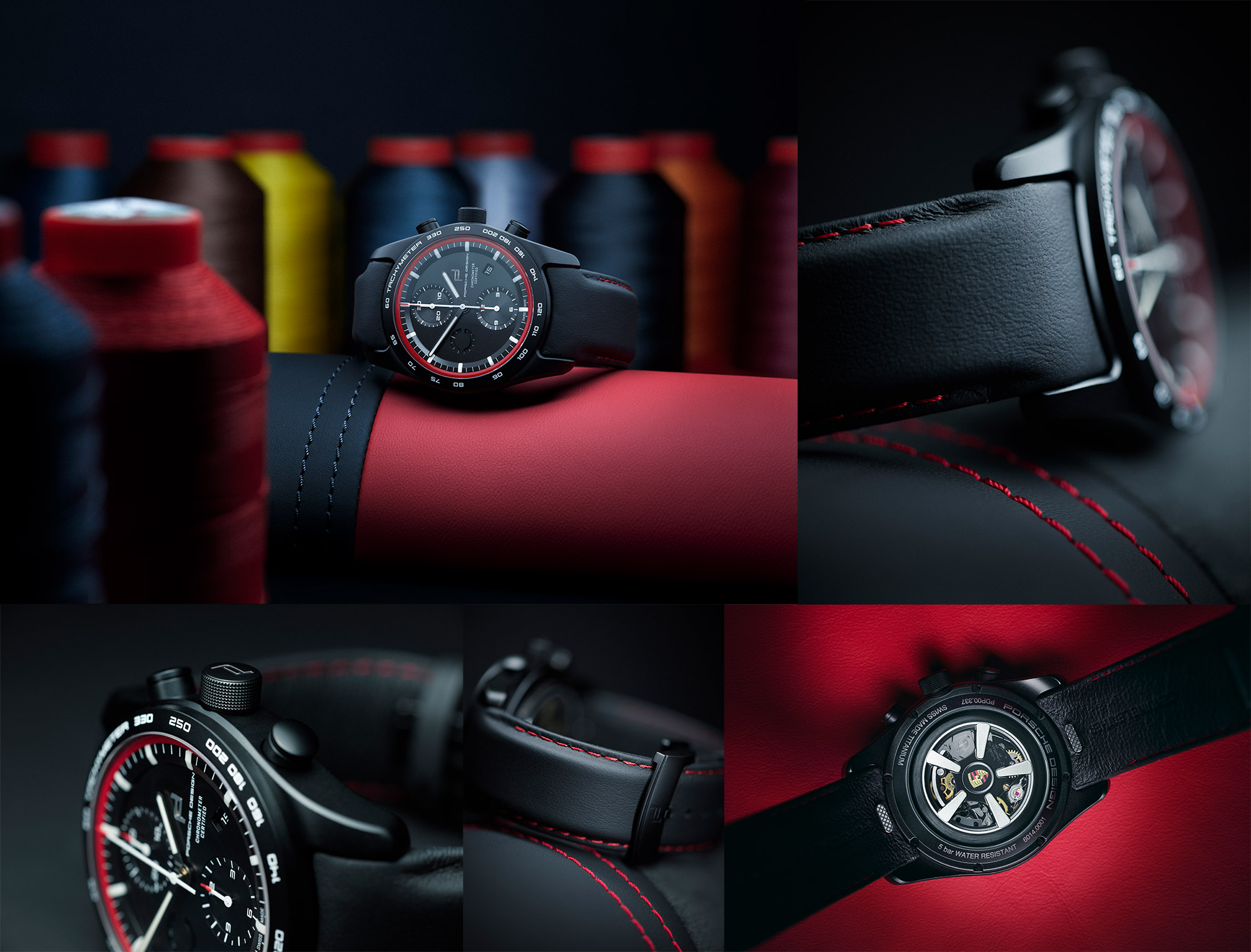 The new in-house caliber WERK 01.100 drives every watch in the Porsche Design Custom-Built Timepieces programme. The Swiss-manufactured movement from the Biel/Bienne region is chronometer-certified by the COSC. In addition to the chronograph function, it features a date at four o'clock and a seconds disc. The seconds disc mechanically indicates when the watch is running (the model does not offer a seconds hand). The balance wheel's frequency is 4 Hz and the movement has a 48-hour power reserve.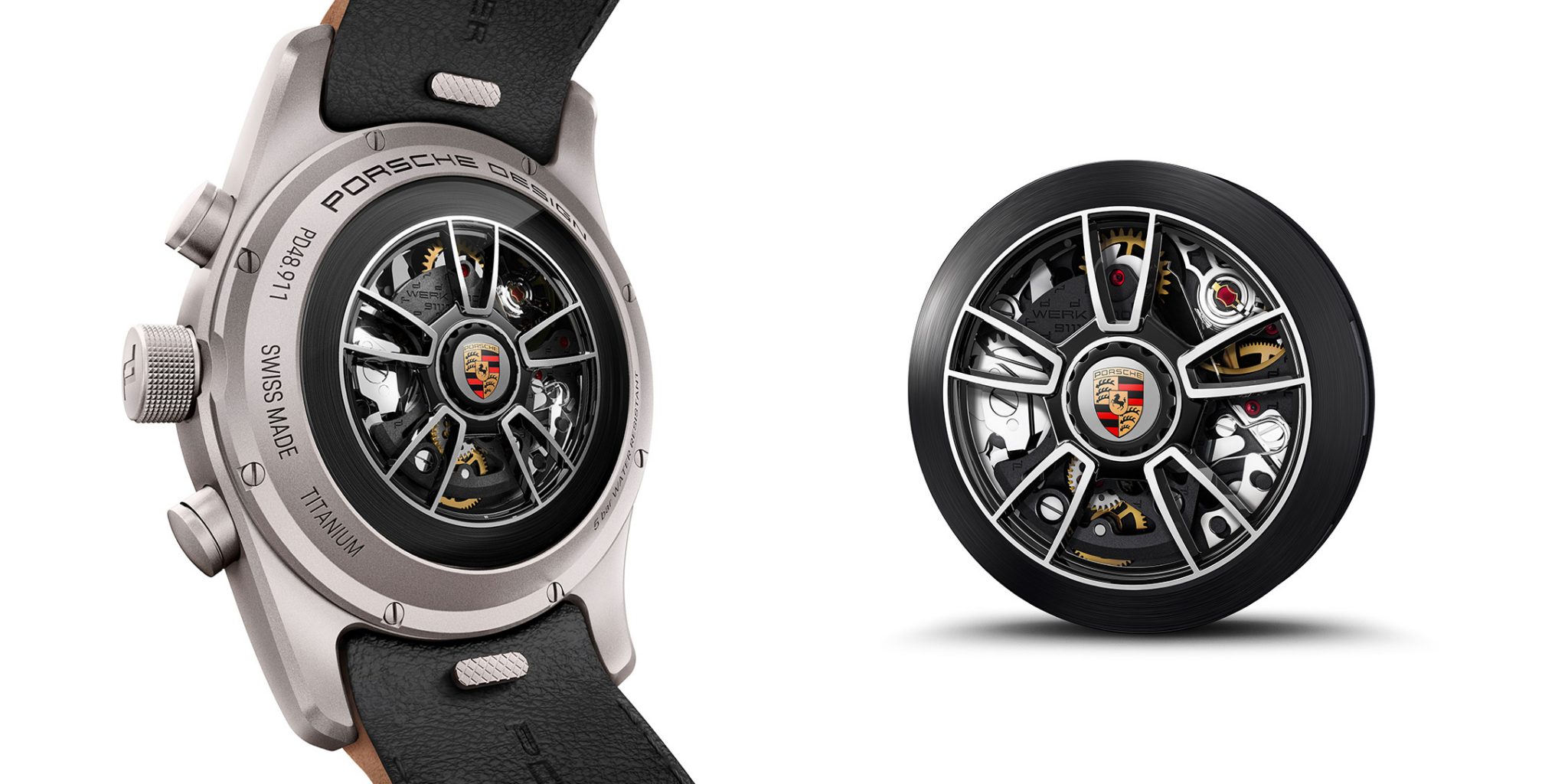 The price for an individualised Chronotimer Series 1 from the Porsche Design Custom-Built Timepieces programme starts at 4,950 euros. However, the price can be up to 11,600 euros and includes up to three bracelets.
---
---