We very well remember the first time spotting tennis genius Raphael Nadal wearing an obvious big watch during matches. And not only for a soft warm up but during speedy rallies in his familiar aggressive style. How can this be comfortable? Nadal was not wearing an average steel case watch but a dedicated high-tech time-'machine' for which the brand Richard Mille is famous for. The watch Raphael Nadal is wearing is the Richard Mille RM 035 Rafael Nadal Chronofiable® Certified, meaning that the (RMLU1) calibre can withstand many extreme conditions without any effects on its performance. Due to the magnesium and aluminium case the watch is ultra light. Richard Mille has been a pioneer in experimenting with innovative material, which allows extreme sportsmen (and of course women) to wear their timepieces during performance. So that's the secret.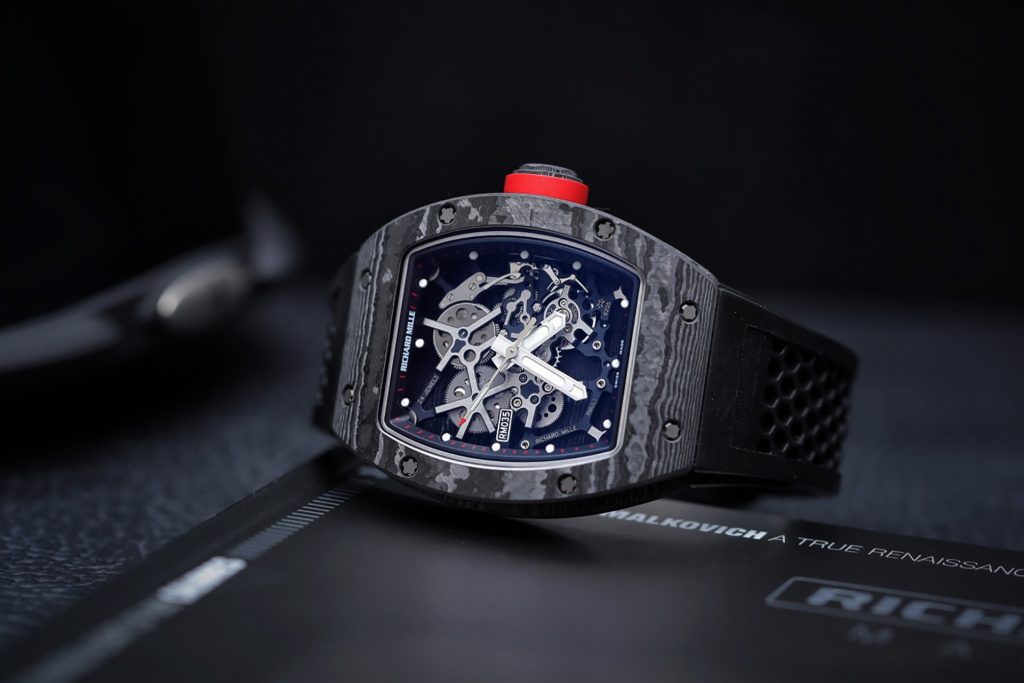 The Richard Mille RM-035 Ultimate Edition
For 2017 the brand has introduced the Richard Mille RM 035 Ultimate Edition – and alpine ski racer Alexis Pinturault is the lucky brand's partner to be able to wear one watch of this very limited edition. He has been wearing a similar Richard Mille RM 035 type since 2014, which is now being replaced with this 'Ultimate Edition'. By the way, in January this year Pinturault won his 19th world cup at the Adelboden race and now is the most successful French alpine skier ever. So Richard Mille – in 2014 already – teamed up once again with an extraordinary sportsman and partner.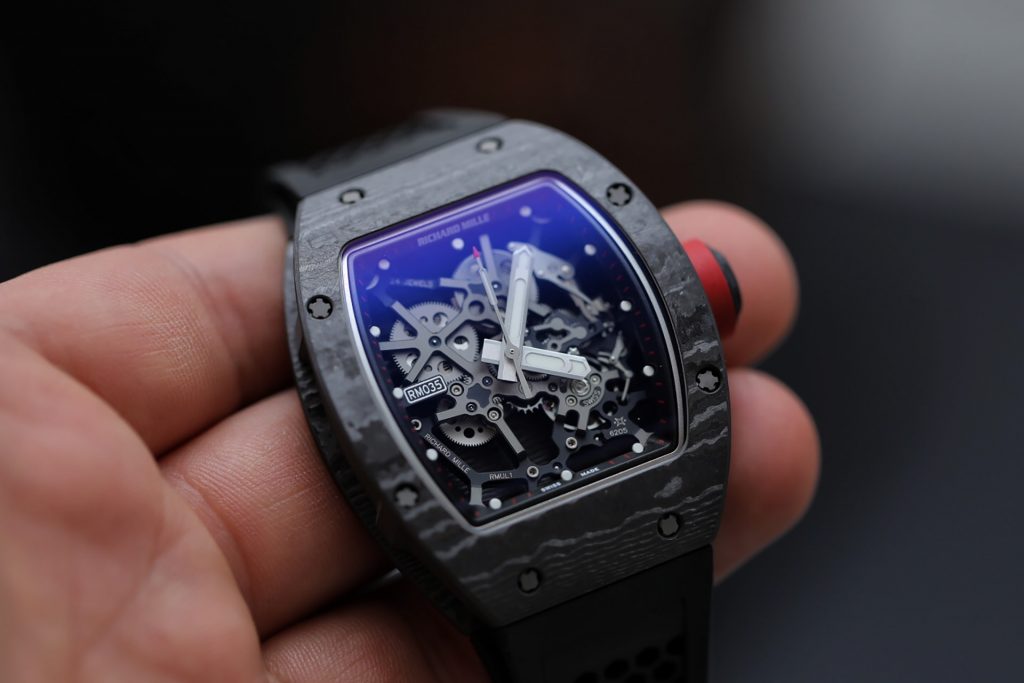 The RM-035 made of Carbon TPT is limited to 35 pieces
What's new about this 'Ultimate Edition'? The case is Carbon TPT and the watch limited to 35 pieces which makes it even more desirable. Some red elements give a little colour to the rather monochromatic tone. However the red is not new but seen in other Richard Mille timepieces before. As with most Richard Mille watches you have the skeletonized movement and more fancy material such as grade 5 titanium spline screws on the bridge and the case. The movement offers a comfortable 55-hour power reserve and the base plate and bridges inside are also made from the same grade 5 titanium for more strength.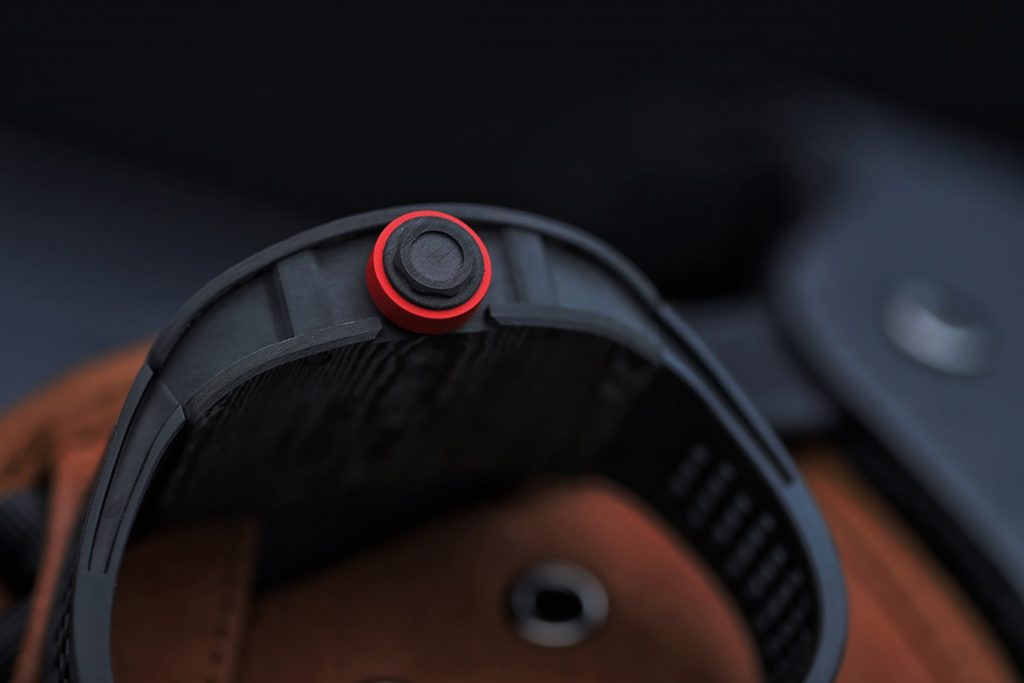 The Richard Mille RM-035 Ultimate Edition is crafted from Carbon TPT
Some will ask why a professional tennis player or alpine skier needs to wear a watch during competition. Of course there is no stringent necessity, but it's rather the challenge for a brand and to show the expertise of watchmakers and designers that a full equipped mechanical watch with all it's highly sensitive parts inside the movement can withstand extreme circumstances: punishing, extreme conditions, altitude and temperature variations.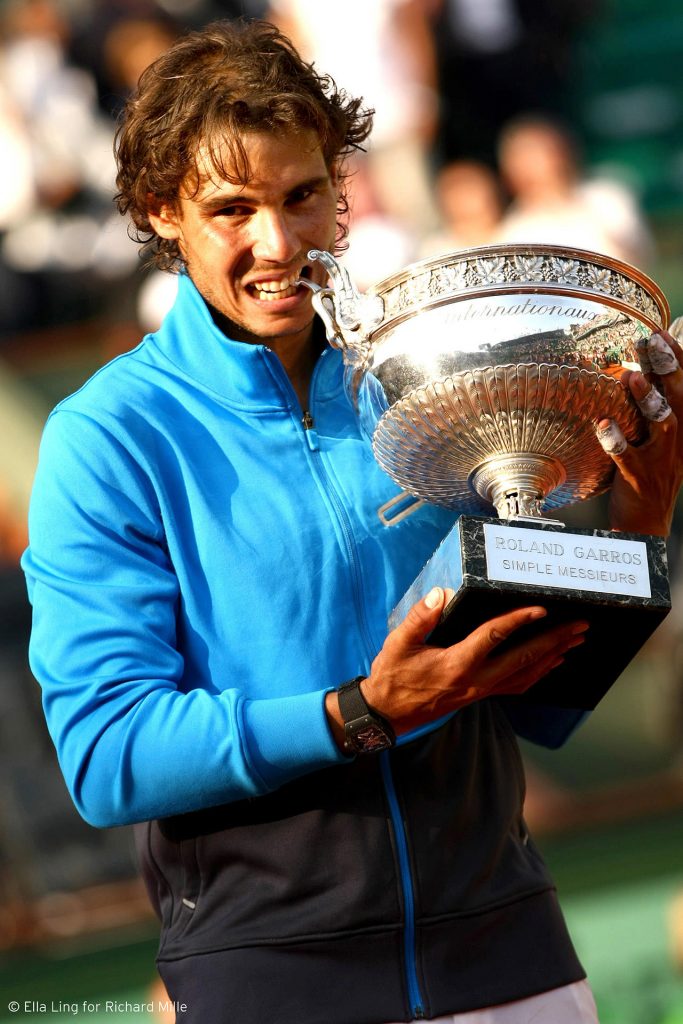 Rafael Nadal (left)
Alexis Pinturault (Photo by Alain Grosclaude/Agence Zoom) (right)
However, we think this watch is not only made for competing sportsmen but also looks very well with a nice button shirt or even black suit as seen on our pictures.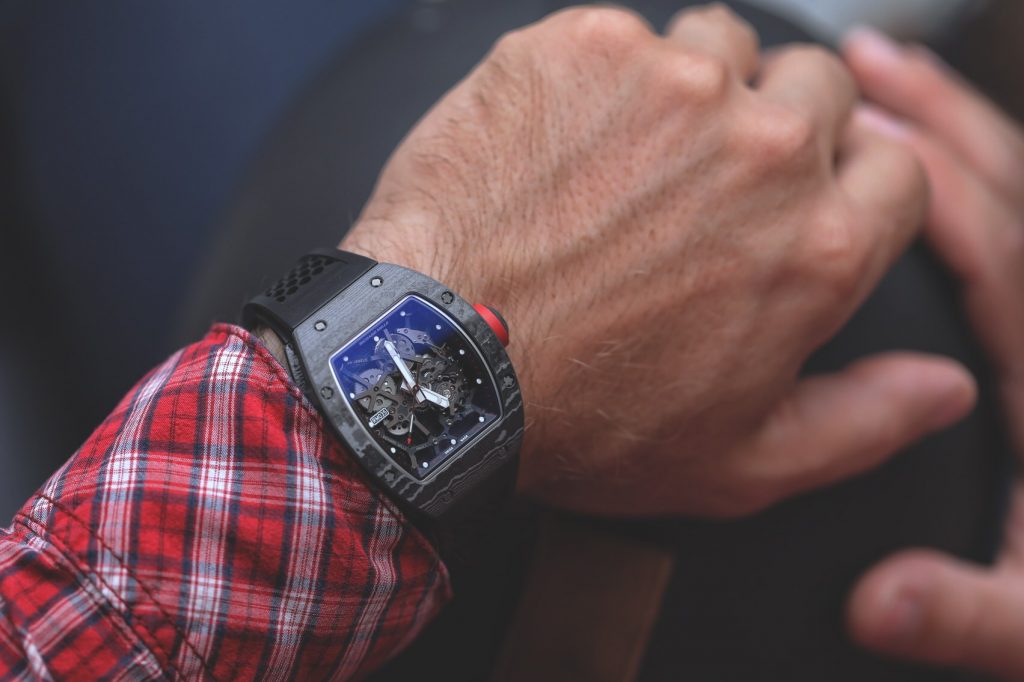 The Richard Mille RM-035 Ultimate Edition
---
---