It's fair to say that across the Swiss watch industry, it is men's and unisex watches that tend to be the most technically interesting. A timepiece that breaks this trend, however, is Van Cleef's Lady Arpels Heures Florales. Charmingly beautiful on the surface, this watch is in fact a horological masterpiece.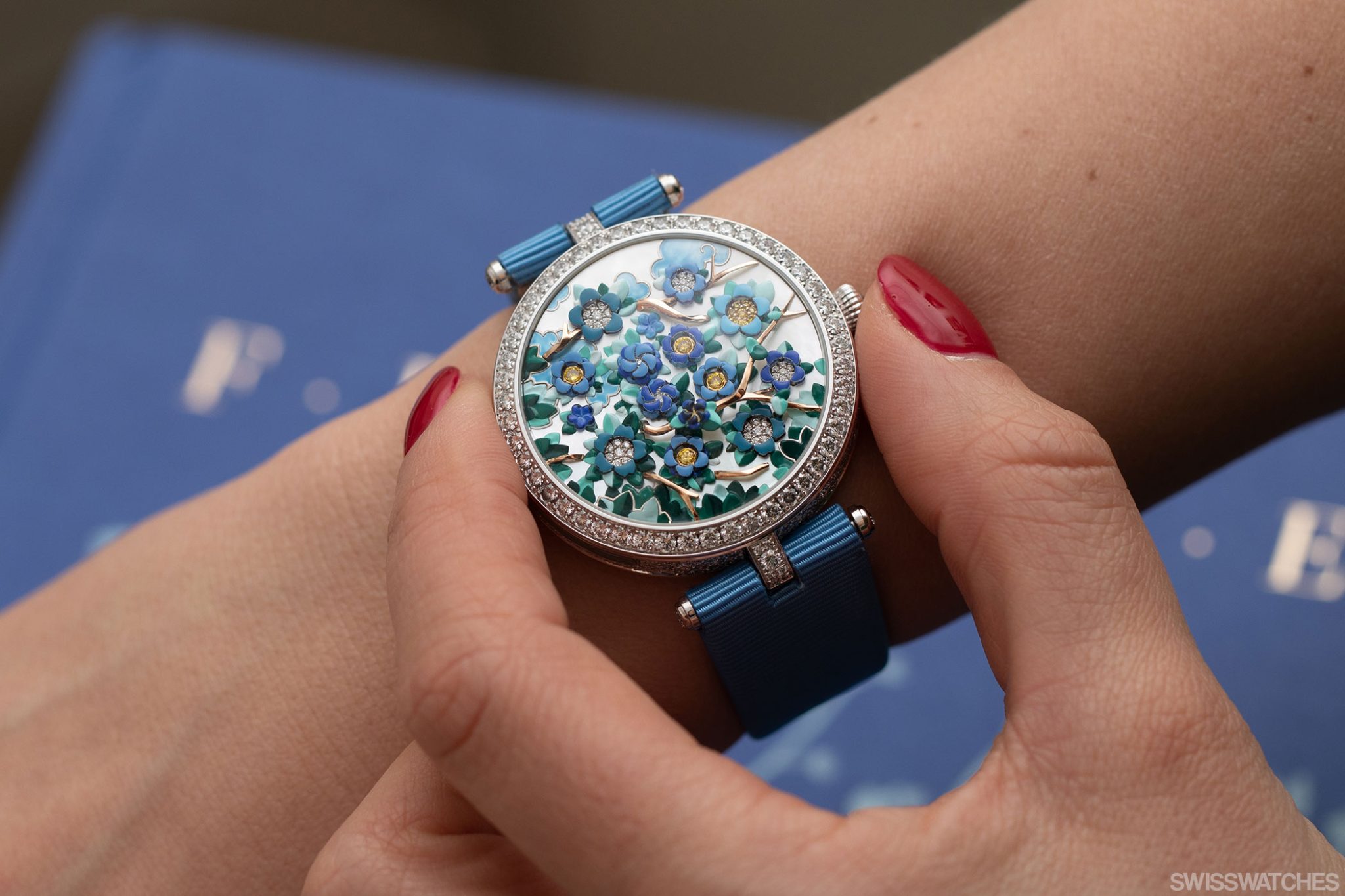 Van Cleef & Arpels' Lady Arpels Heures Florales – Ref. VCARPBJL00
But that's not all. When it comes to uniting horology and horticulture, it's safe to say that the relationship is pretty non-existent. Or is it? In this article, we are going to buckle our botanical belts and discover how an influential 18th century Swedish scientist inspired the creation of the Heures Florales timepieces.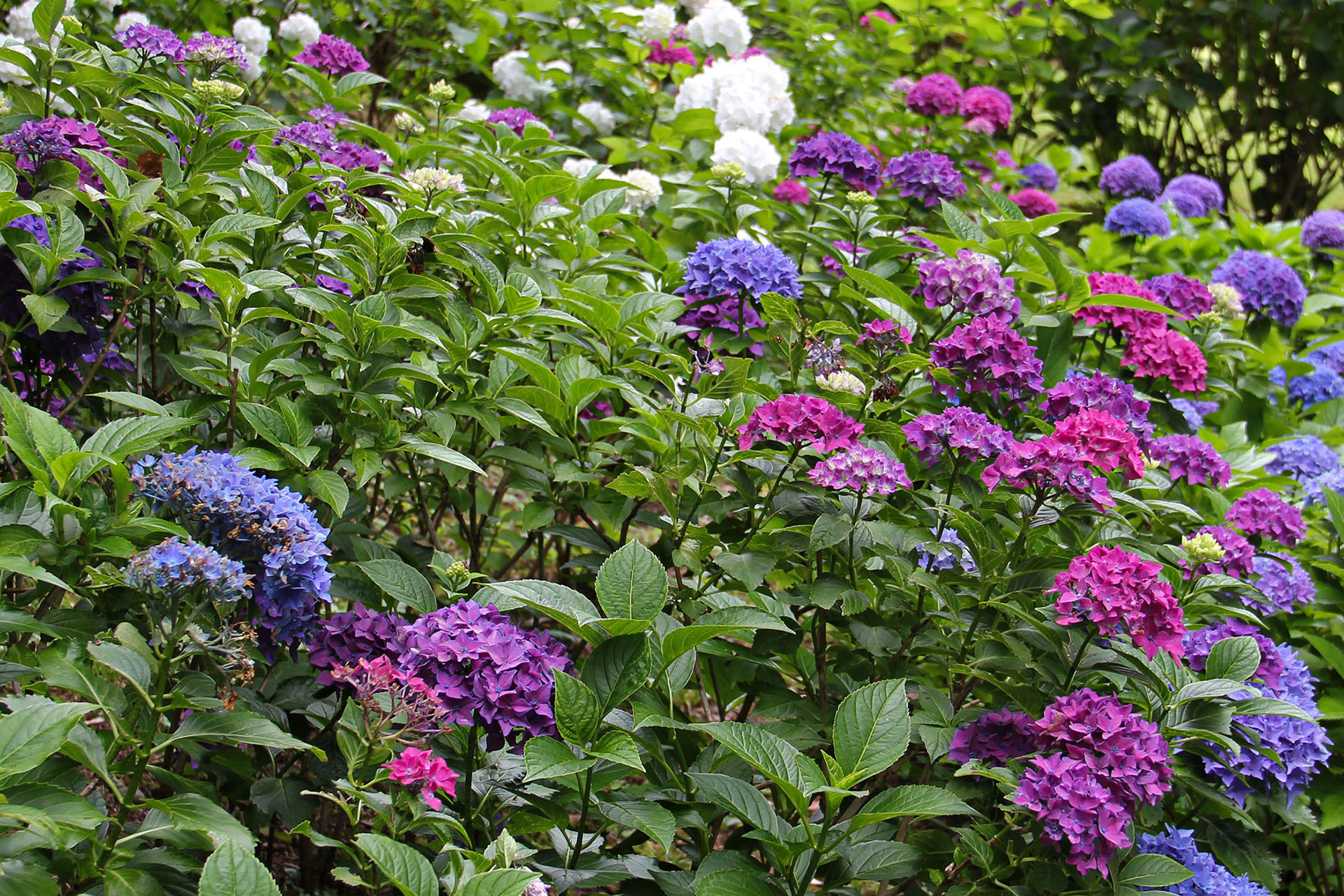 Credit © Shalev Cohen
The 'Poetry of Time'
Using the mantra Poetry of Time, Van Cleef creates Complicated Poetry timepieces with a dreamy and ethereal quality to them; from fantastical fairies communing with ladybirds to lovers gracefully meeting on a bridge in Paris.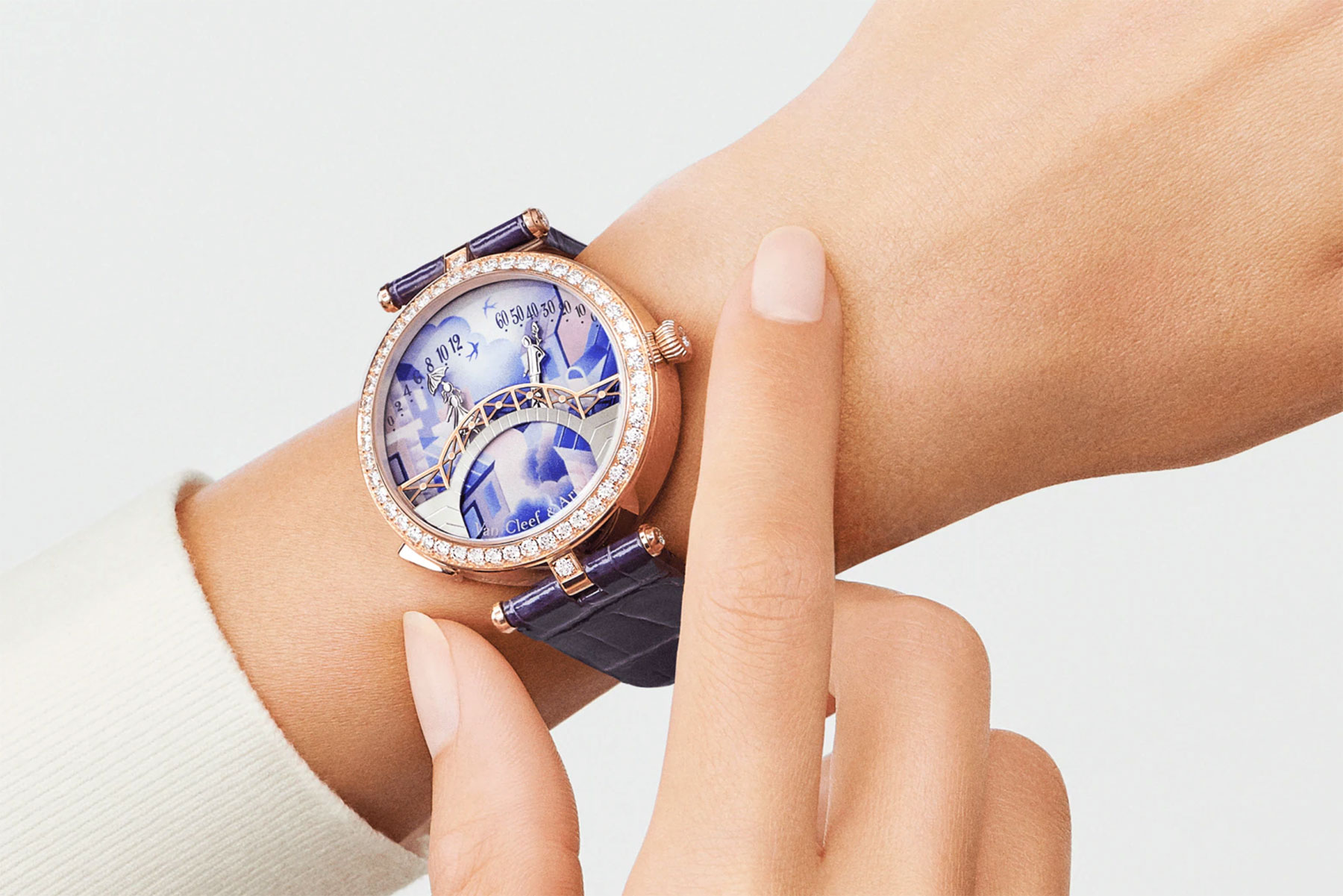 Lady Arpels Pont des Amoureux Jour watch
Credit © Van Cleef & Arpels
Poetry of Time is an interesting choice of words: some of the most acclaimed poetic works ever written focus on the concept of time. There's Auden's Funeral Blues: 'Stop all the clocks, cut off the telephone'. Or Shakespeare's Sonnet 19: 'do thy worst, old Time: despite thy wrong, / My love shall in my verse ever live young.' Through poetry, humans use time to reflect on emotions, experiences, memories, and the wonders of the world.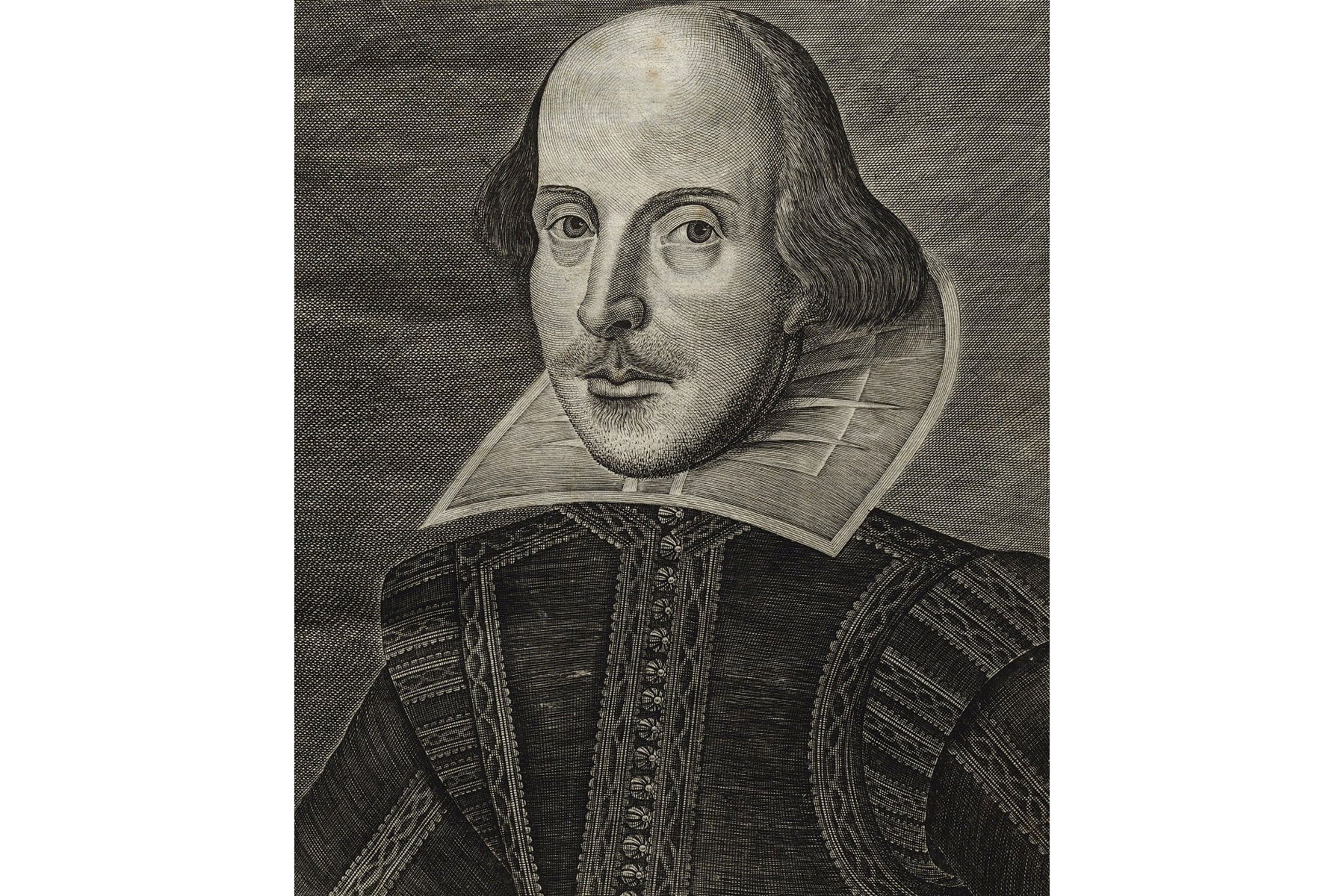 Poet and playwright William Shakespeare, sketch from the First Folio (1623)
We use the word 'time' to refer to an era, an exact moment, a measurement, an event, an experience, a musical rhythm. Time is a multifaceted word – and this is what the Poetic Complication watches reflect in the stories they tell.
Lady Arpels Heures Florales
With this in mind, it won't be a surprise to learn that the Lady Arpels Heures Florales watch is not just a pretty face. But while we are on the subject: the front of the watch is a cluster of miniature butterflies, glittering jewels, and yellow-gold branches that arch across the dial. Yet, as the name suggests, it is the flowers that play a central role in this highly technical piece, as the flower petals open and close to display the time. Creating this unique model was no easy feat, with the time from conception to creation taking Van Cleef & Arpels a full five years.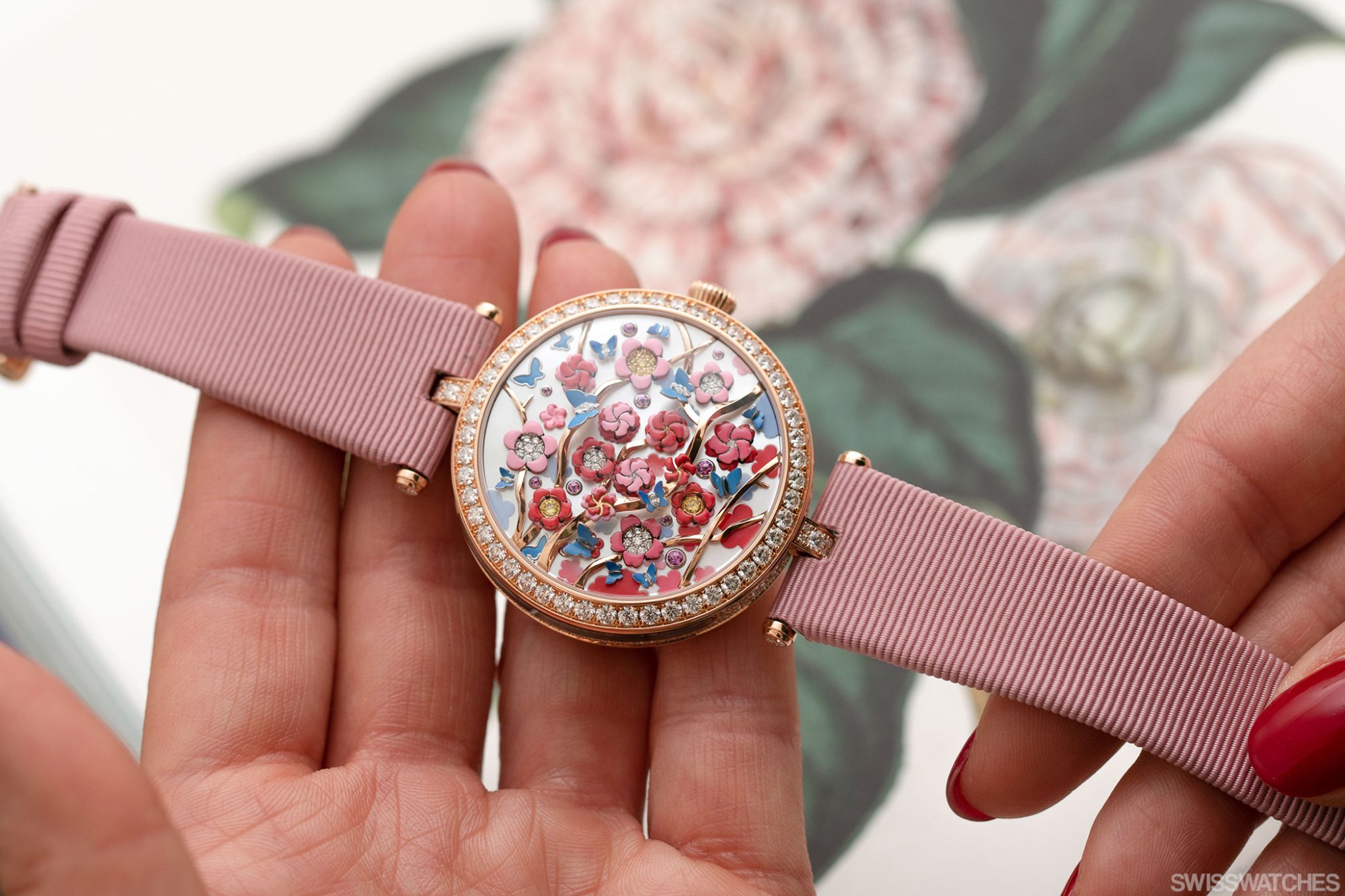 Lady Arpels Heures Florales – Ref. VCARPBJM00
Botanical inspiration behind Lady Arpels Heures Florales
Van Cleef & Arpels has long held an interest in nature, from 1920s Art Deco flower brooches to 1960s desk clocks adorned with singing birds. The inspiration behind the Lady Arpels Heures Florales, however, stretches back to an intriguing idea conceived by Swedish botanist Carl von Linné way back in 1751.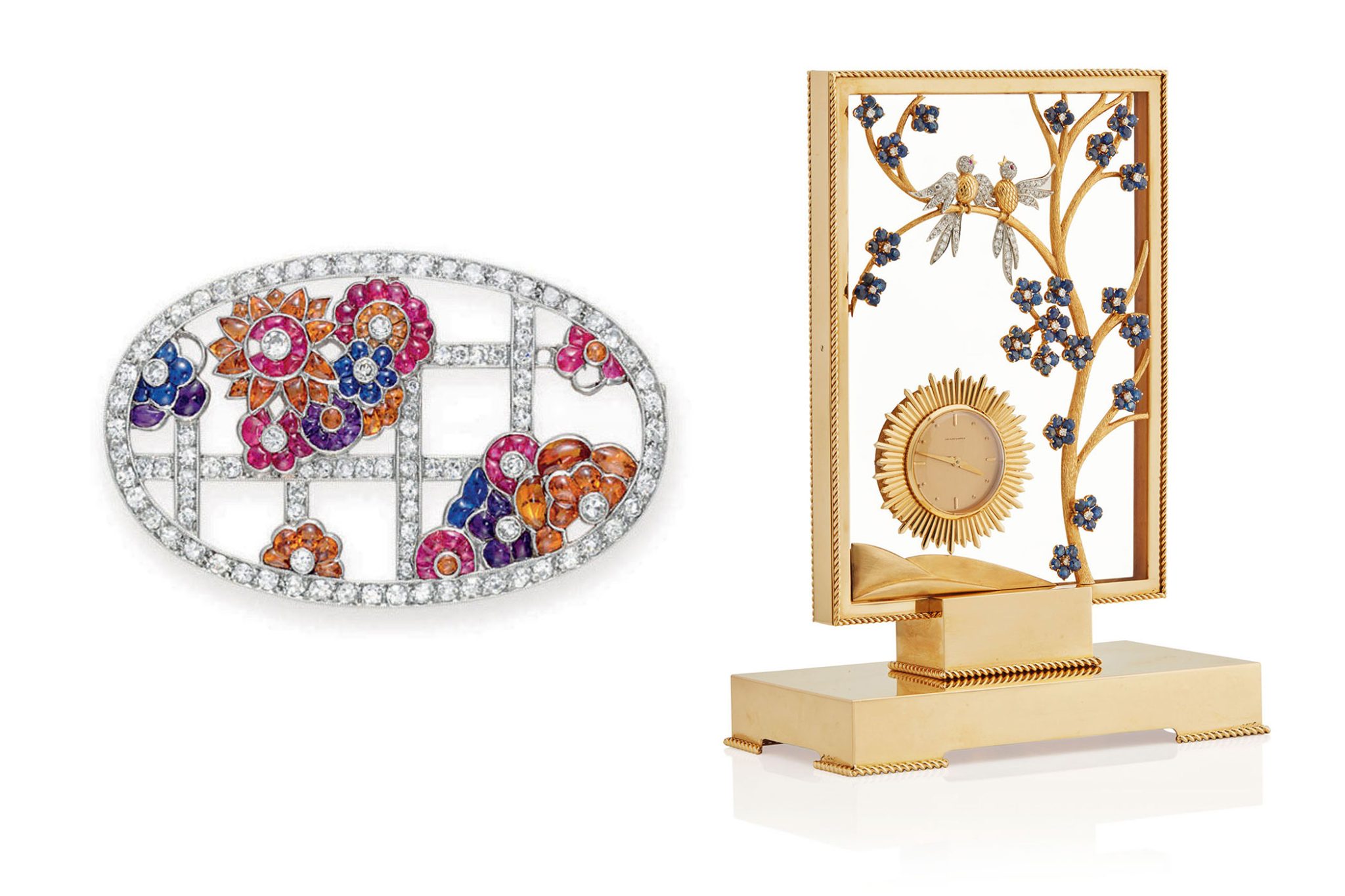 Van Cleef & Arpels Art Deco brooch (left),
Van Cleef & Arpels Pendulette De Bureau Saphirs, Diamants et Rubis (right)
Credit © CHRISTIE'S LOT 5394828 & 6265827
Carl von Linné
Guess who came up with the term Homo sapiens (wise man)? Correct – Carl von Linné. Dubbed the 'Pliny of the North', referring to the most famous natural historian of all time, von Linné's reputation exceeds him: Jean-Jacques Rousseau conveyed the message 'Tell him I know no greater man on earth.' Goethe wrote, 'With the exception of Shakespeare and Spinoza, I know no-one among the no longer living who has influenced me more strongly.' A colleague simply quipped, 'God created and Carl von Linné organised.'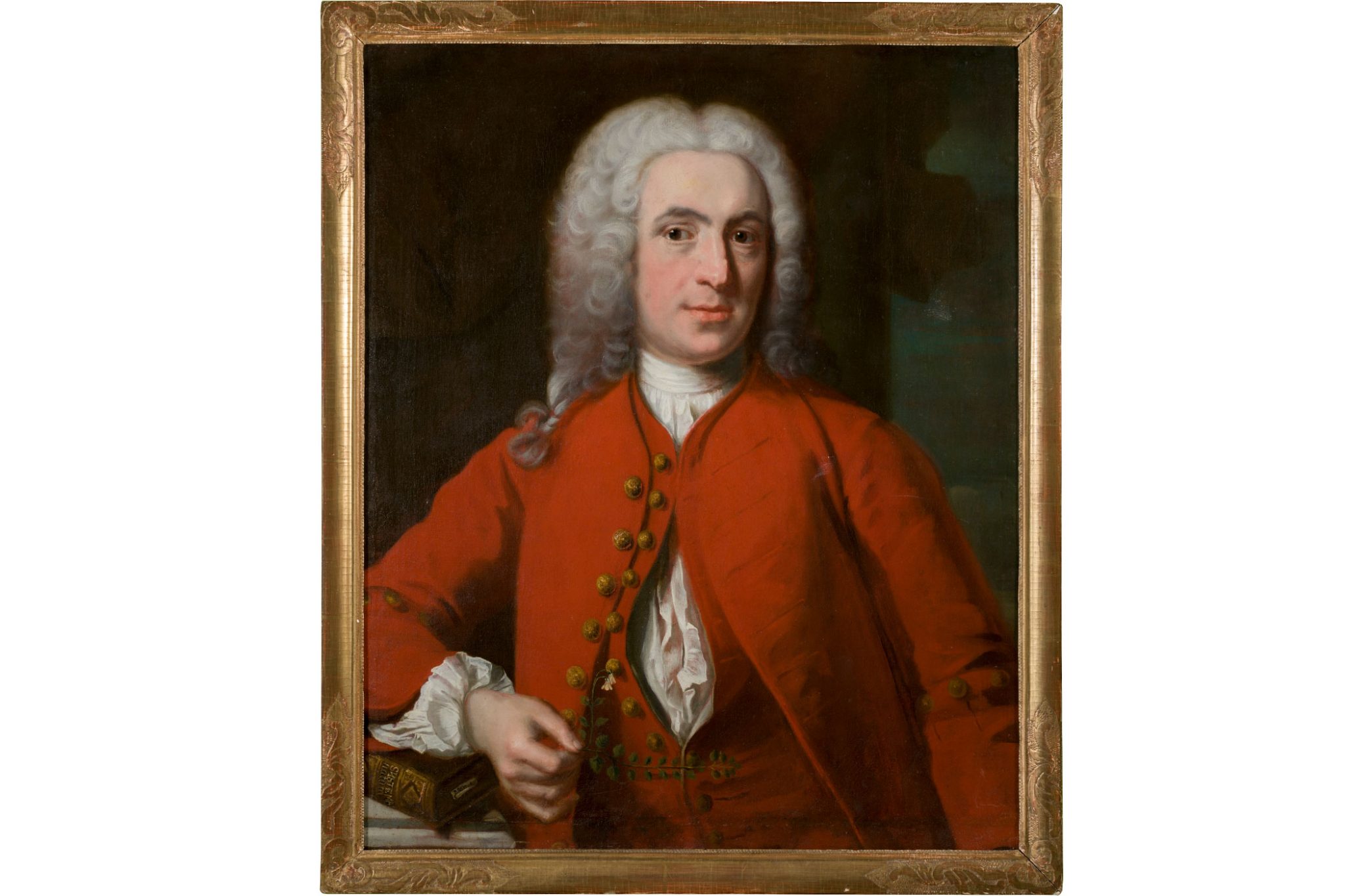 Portrait of Carl von Linné
Photo by Mikael Wallerstedt
Oil painting by Johan Henric Scheffel
Perhaps most meaningfully for Van Cleef & Arpels, however, were the words of prolific Swedish writer August Strindberg. His description of von Linné is that he was 'a poet who happened to become a naturalist.' Who better to inspire a Poetry in Time timepiece than the man who found poetry in nature?
"When we work on watchmaking projects, our goal is to use mechanisms to capture the poetry of the passage of time. And what could be more poetic than measuring time with the opening and closing of flowers?"

Nicolas Bos, President and CEO of Van Cleef & Arpels
Carl von Linné's 'Flower Clock'
In his work Philosophia Botanica, von Linné presents a hypothetical garden plan made up of a broad variety of plants, whose flowers open and close at specific moments of the day to display the time. This concept bears the name Horologium Florae: the flower clock.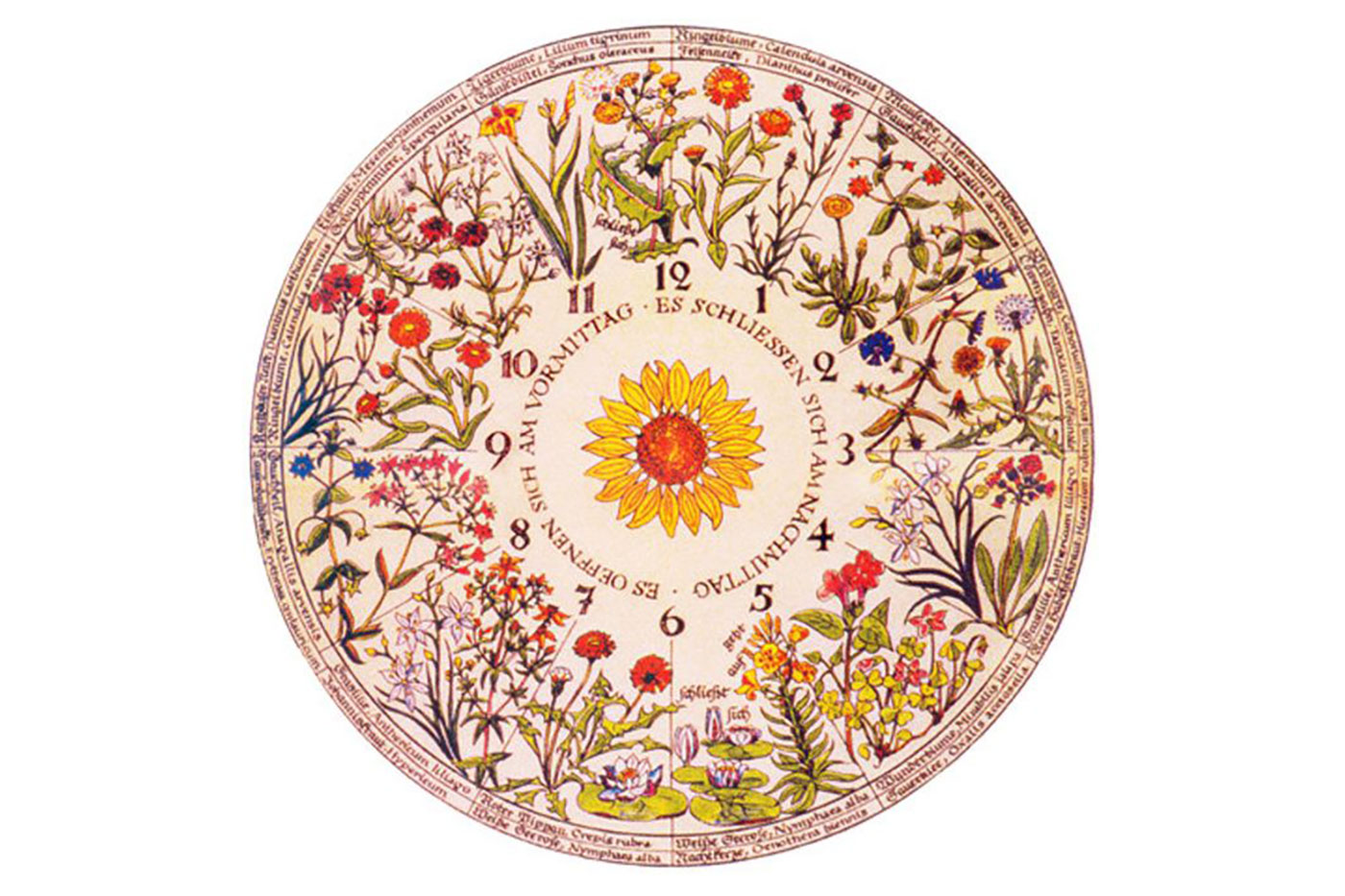 Horologium Florae
Credit: nytimes.com
Von Linné decided that flowers could fall into three separate categories. Firstly, Meteorici flowers, which open and close according to the weather – for example Zephyranthes carinata (Rain Lily). The second category is tropic flowers which, according to von Linné, 'open precisely at a certain hour of the day and generally shut up every day at a determinate hour' – e.g. Oenothera biennis (Evening Primrose).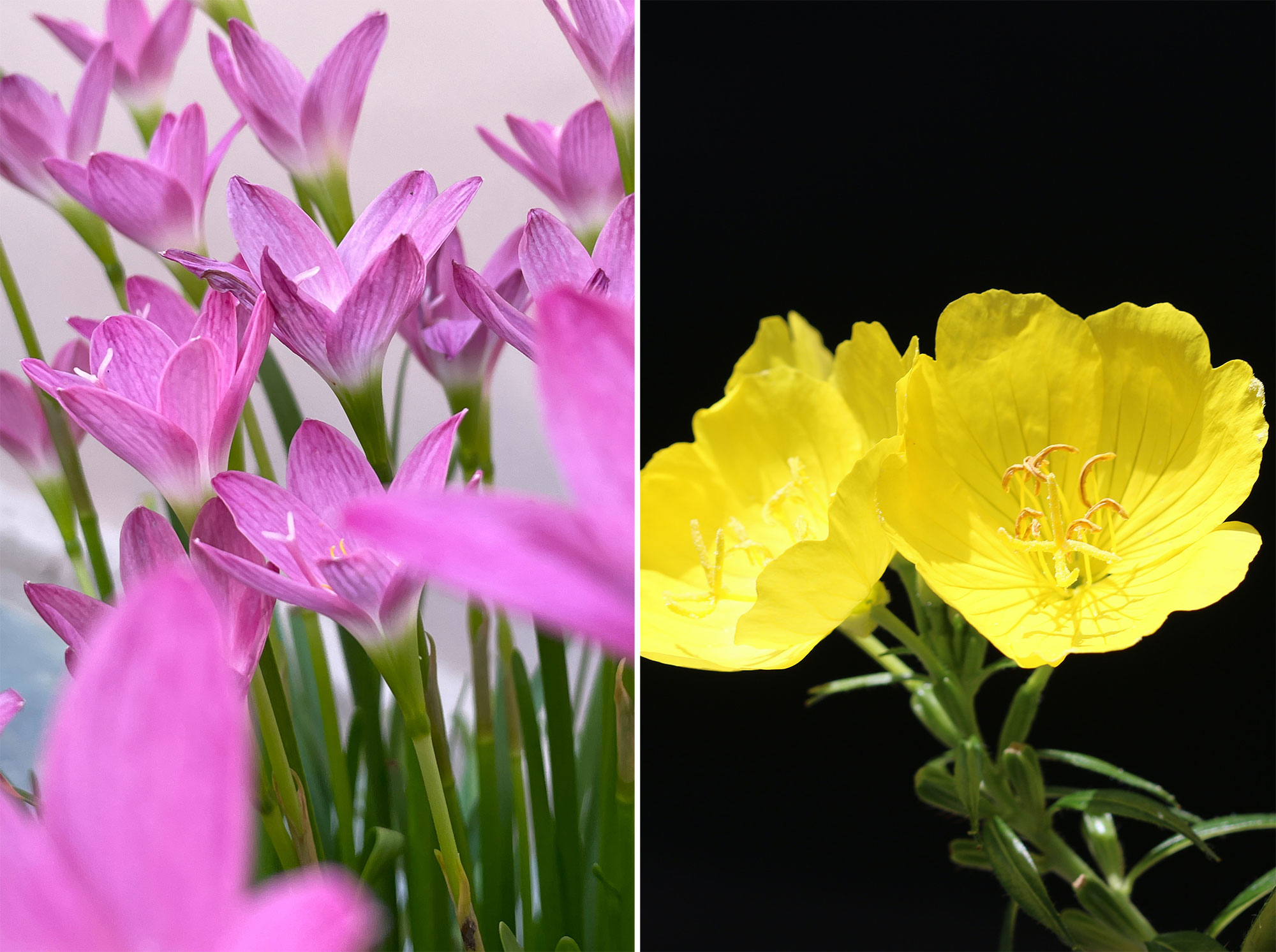 Rain Lilies & Evening Primrose
Credit © james jeon (left) / Vicktor IV (right)
The third and final category contains the flowers chosen for von Linné's botanical clock: the aequinoctale. These include the likes of day lilies, marigolds, and chicory. Using these flowers, the day would start, for example, at 5 am with the opening of the Convolvulus tricolor (Morning Glory) and dandelions. The afternoon would come to a close with the flowering of Mirabilis jalapa (aptly named Four o'clocks).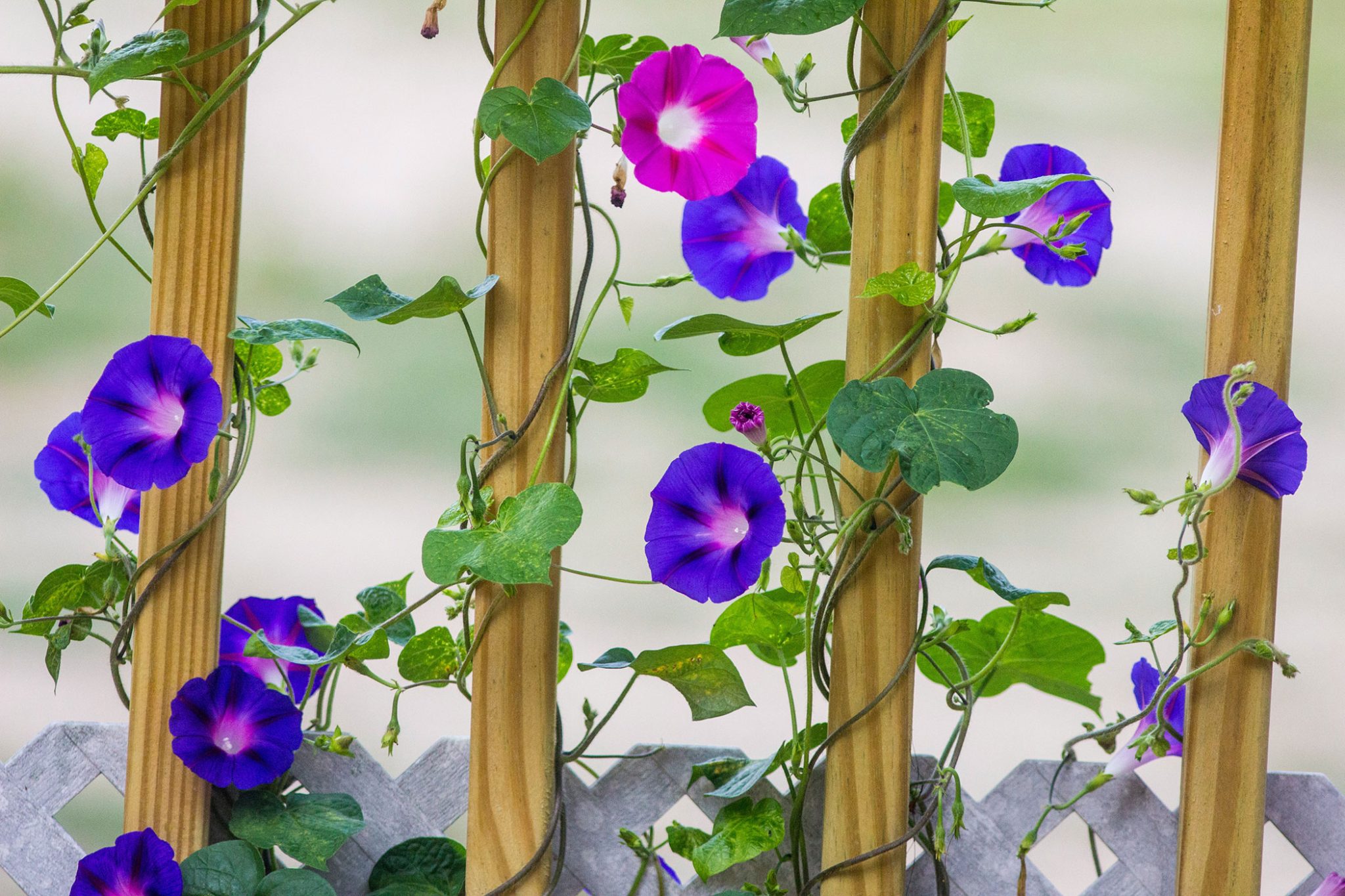 Morning Glory, which Carl von Linné' believed heralded the early morning
Credit © Gary Fultz
Do flower clocks exist?
Whether or not von Linné's Horologium Florae is a truly effective horological system is sadly yet to be confirmed. The largest oversight, one might say, is that the concept was applied to the specific conditions of Uppsala, an area of Sweden that enjoys sunlight for very long hours across summer. Naturally, varying temperatures across the globe also play a factor. Furthermore, von Linné's personal categorising of flowers doesn't strictly exist. Despite these shortcomings, it is fair to say that von Linné would never have envisaged his idea becoming a source of inspiration for a jewellery company, which would be founded only a couple of decades later in 1896.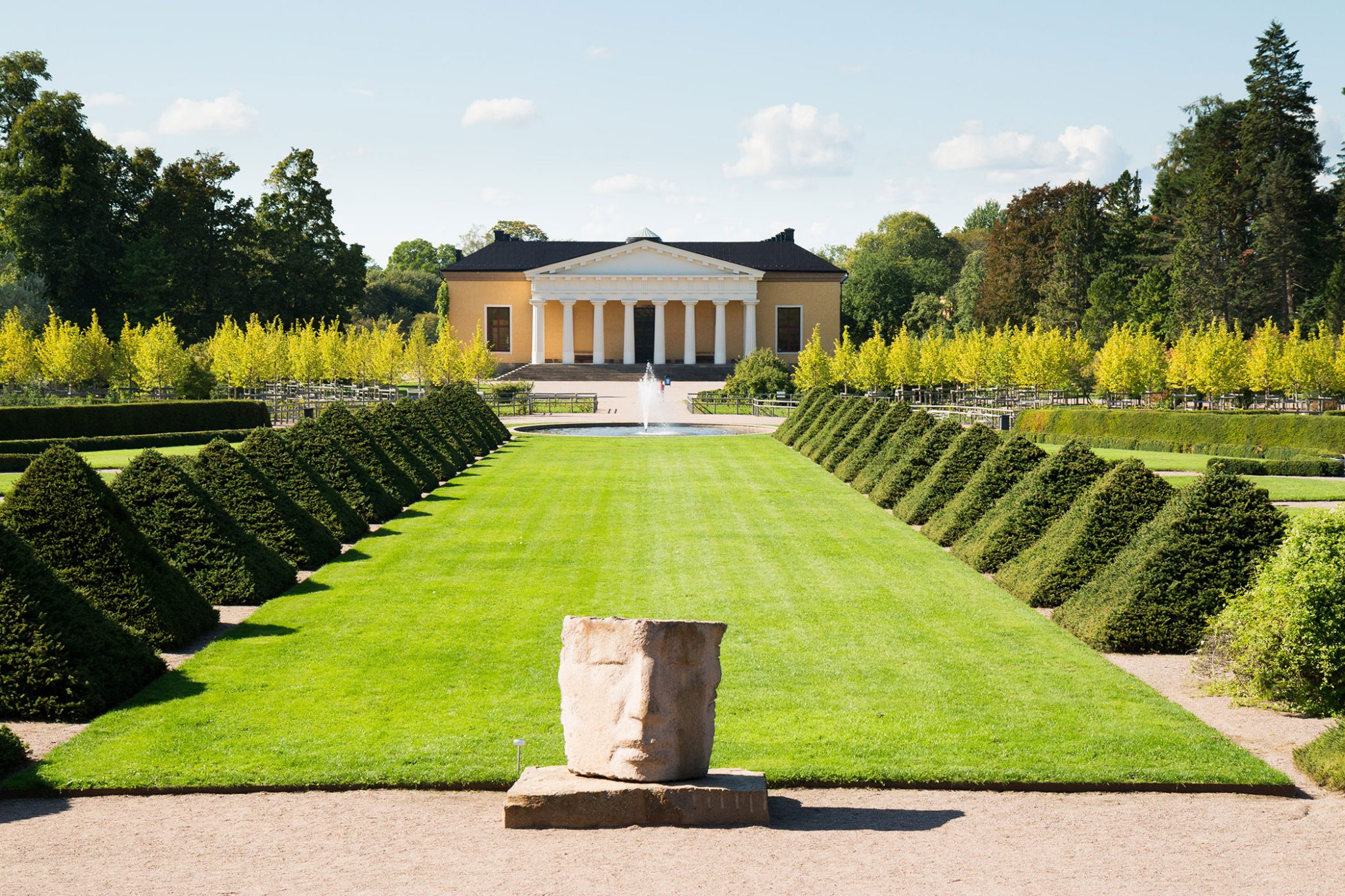 Linné Garden (Uppsala) is the oldest botanical garden in Sweden, dating back to 1665.
Credit © David Naylor
Craftsmanship and materials
An important element of Van Cleef & Arpel's Poetic Complications is the combination of jeweller and watchmaker expertise. Coloured sapphires, as well as yellow and white diamonds, embed the mother-of-pearl dials of the Lady Arpels Heures Florales watches. Craftsmen apply miniature painting to the petals and butterflies, as well as sculpting the clouds in mother-of-pearl.
Credit © Johann Sauty
Engraving the caseback to echo the dial, Van Cleef & Arpels makes sure that the oscillating weight remains visible, showcasing decoration in guilloché gold and featuring a miniature painting of either a dragonfly or butterfly. Both editions come with matching interchangeable alligator leather straps, as well as an interchangeable diamond-set pin buckle.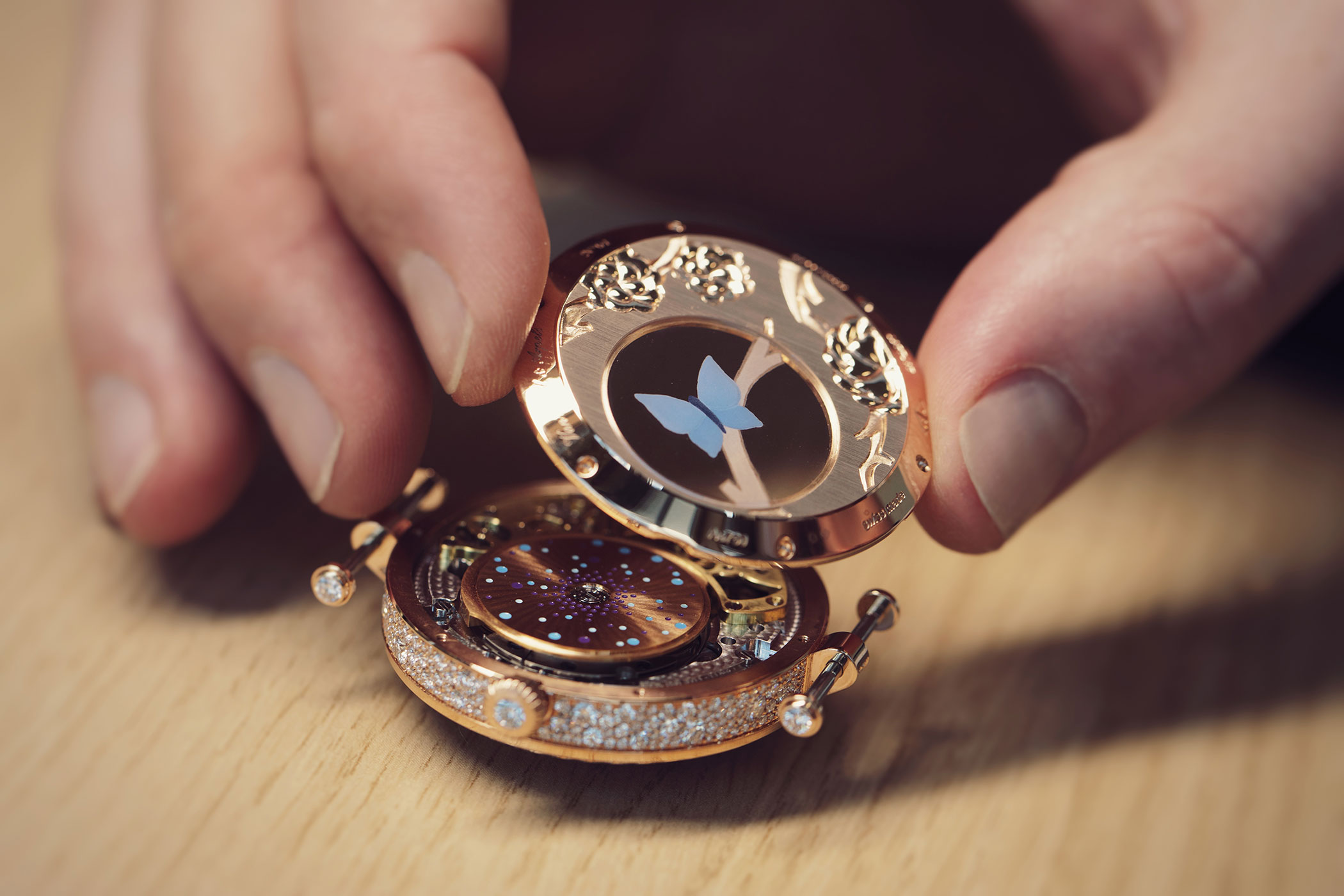 Credit © Johann Sauty
Two seasons to pick from
The watch is available in two numbered editions. Housed in a 38 mm case, the
Ref. VCARPBJL00 is presented in a white-gold case in combination with blue flowers, while its sibling (Ref. VCARPBJM00) comes in a rose-gold case paired with pink flowers. The aim of the blue edition is to evoke summer with fresh blue and green tones, while the pink version celebrates spring. In total, the summer edition has 424 stones, while the spring edition has 430 diamonds and 10 sapphires.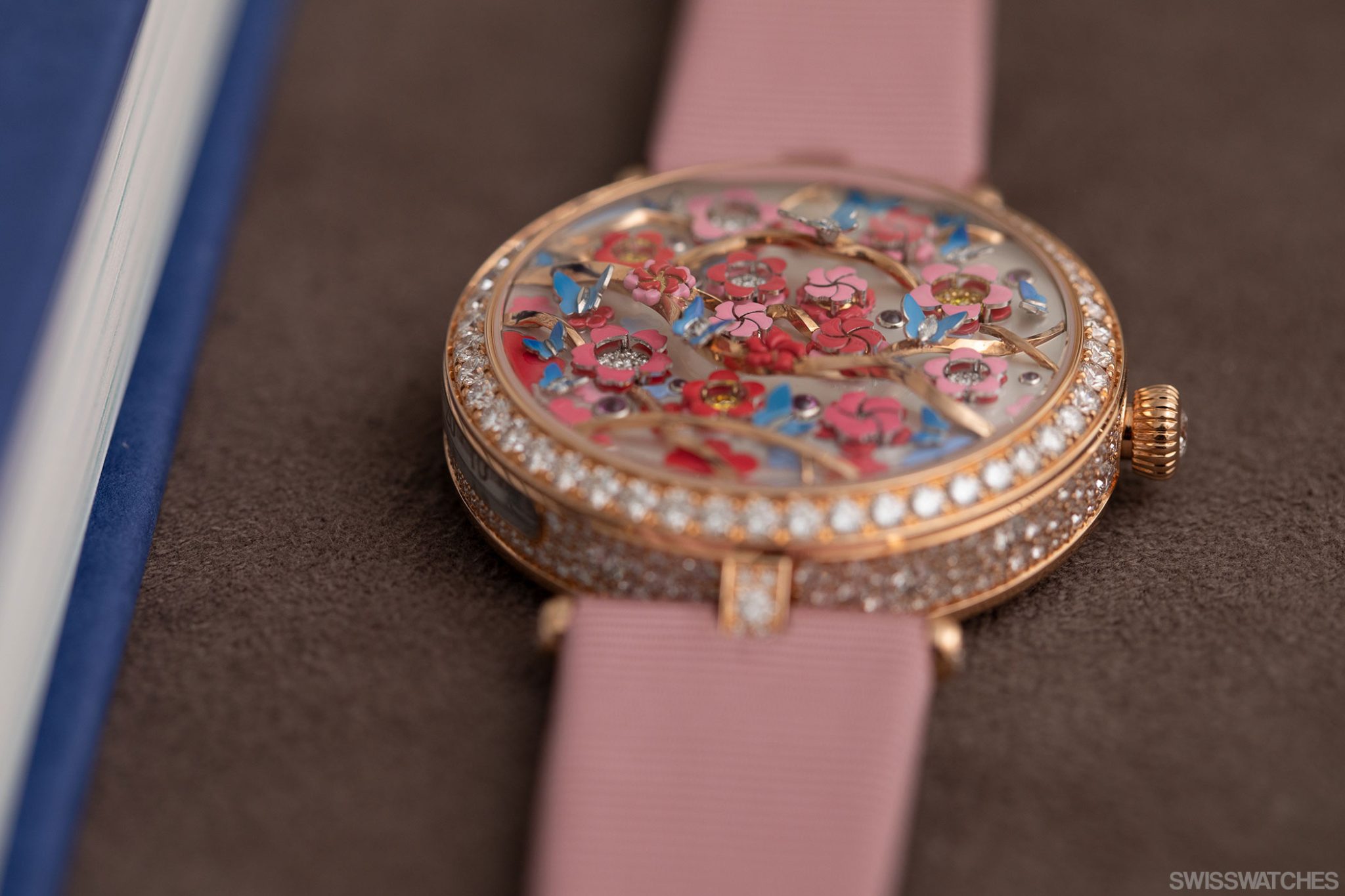 The mechanisms behind the Lady Arpels Heures Florales
In order for the Lady Arpels Heures Florales perform, 166 components are set into motion. Yet the dial alone actually has a total of 226 elements on it, arguably making it the most complex part of the entire watch.
The mechanical movement inside the watch is fitted with a special module, which opens the 12 flowers to display the hours. Every single petal of each of the 12 flowers connects to the module. As if that weren't enough, each of the flowers has an opening process with three different sequences. For every hour that passes, the open flowers close to make way for a new combination. The next day, the sequence of the bouquets that succeed one another from hour to hour will be different. In other words, the wearer doesn't know which flower is going to pop up next; it remains a surprise.
Credit © Johann Sauty
In addition to the flowers displaying the hours, the wearer can read the minutes laterally through a window on the side of the case. The self-winding mechanical Valfeurier movement powering the no-hands watch has a 36-hour power reserve. Despite the intricate inner and outer workings at play, the Lady Arpels Heures Florales is water-resistant to 30 metres.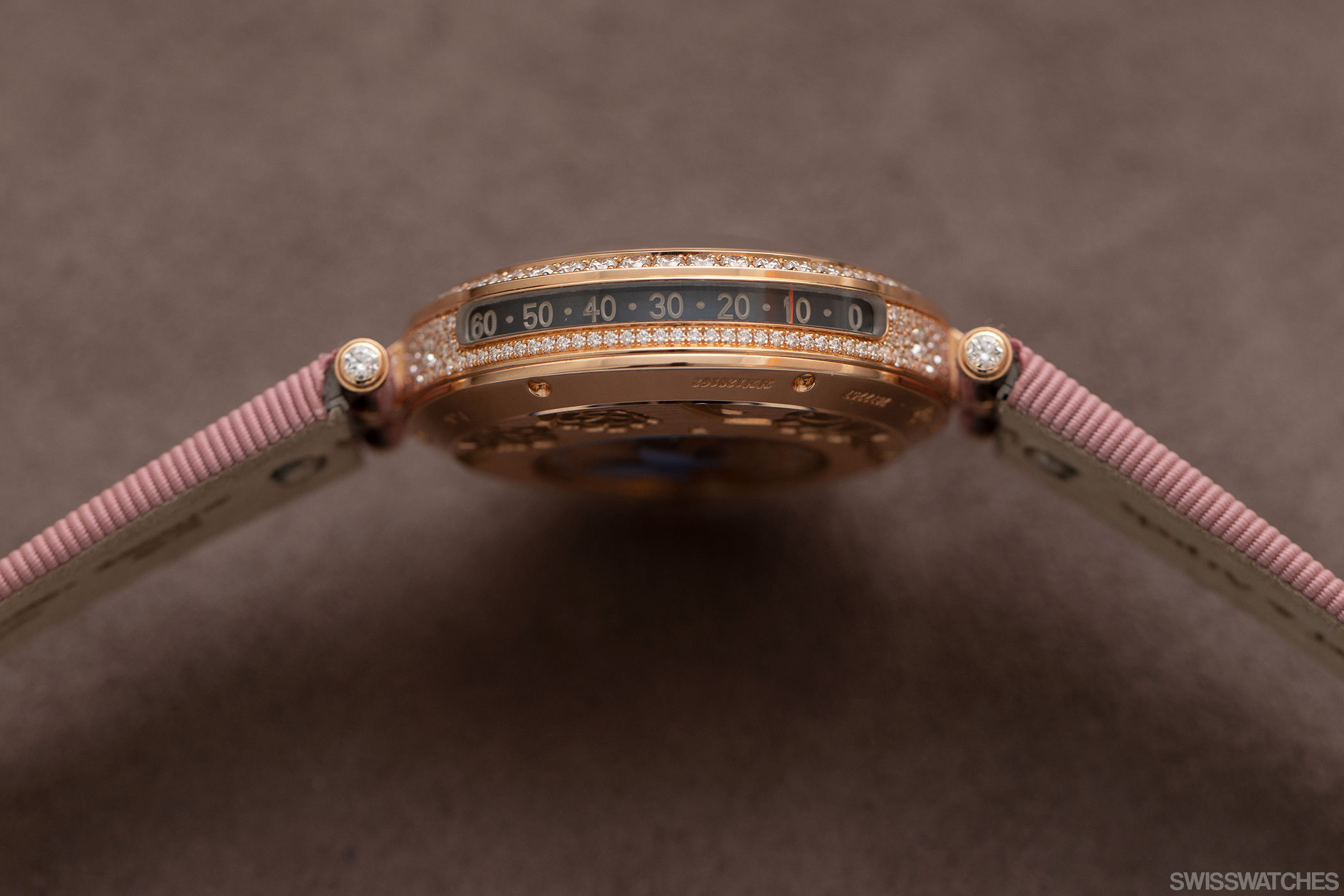 Of course, the unique format of this timepiece means that the Lady Arpels Heures Florales cannot pretend to provide the quickest way to read the time. Like von Linné's 'flower clock', it doesn't intend to. Rather, this marriage of the horological and the horticultural transforms time-telling into a physical act that requires observation, dedication, and reflection – and therein lies its poetry.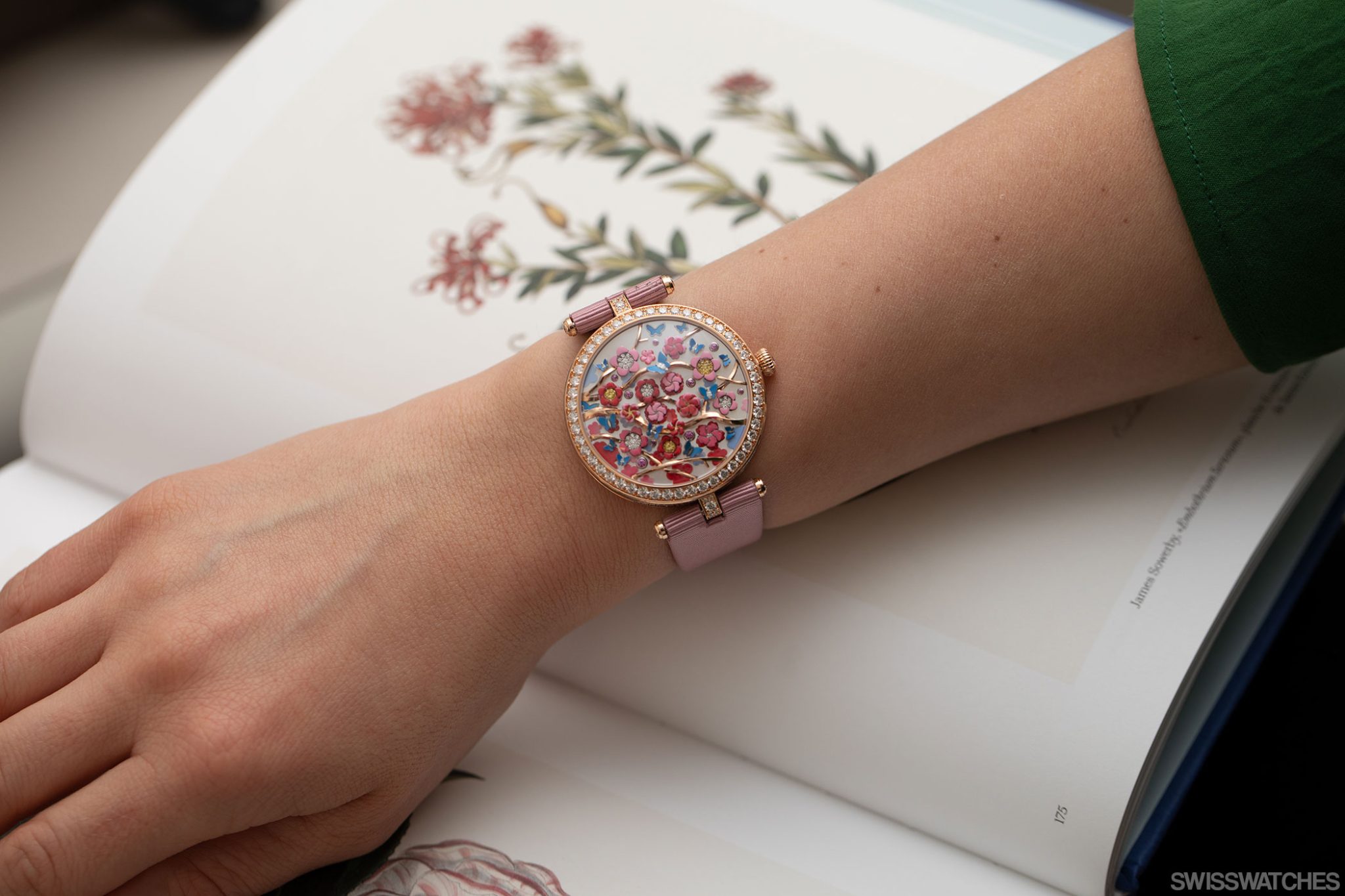 ---
The price of both versions is 265,000 euros (inc. tax). Van Cleef & Arpels created 23 pieces of each edition.
---