Patek Philippe has enjoyed a presence in Japan for 150 years, with watchmaking held in high esteem throughout the country. The interplay of precision and aesthetics is not simply a matter of taste, but rather an interest that is deeply rooted in Japanese culture and self-image. As a result, the Japanese market is highly important for Patek Philippe, making the location of the sixth 'Watch Art Grand Exhibition' in Tokyo a logical decision.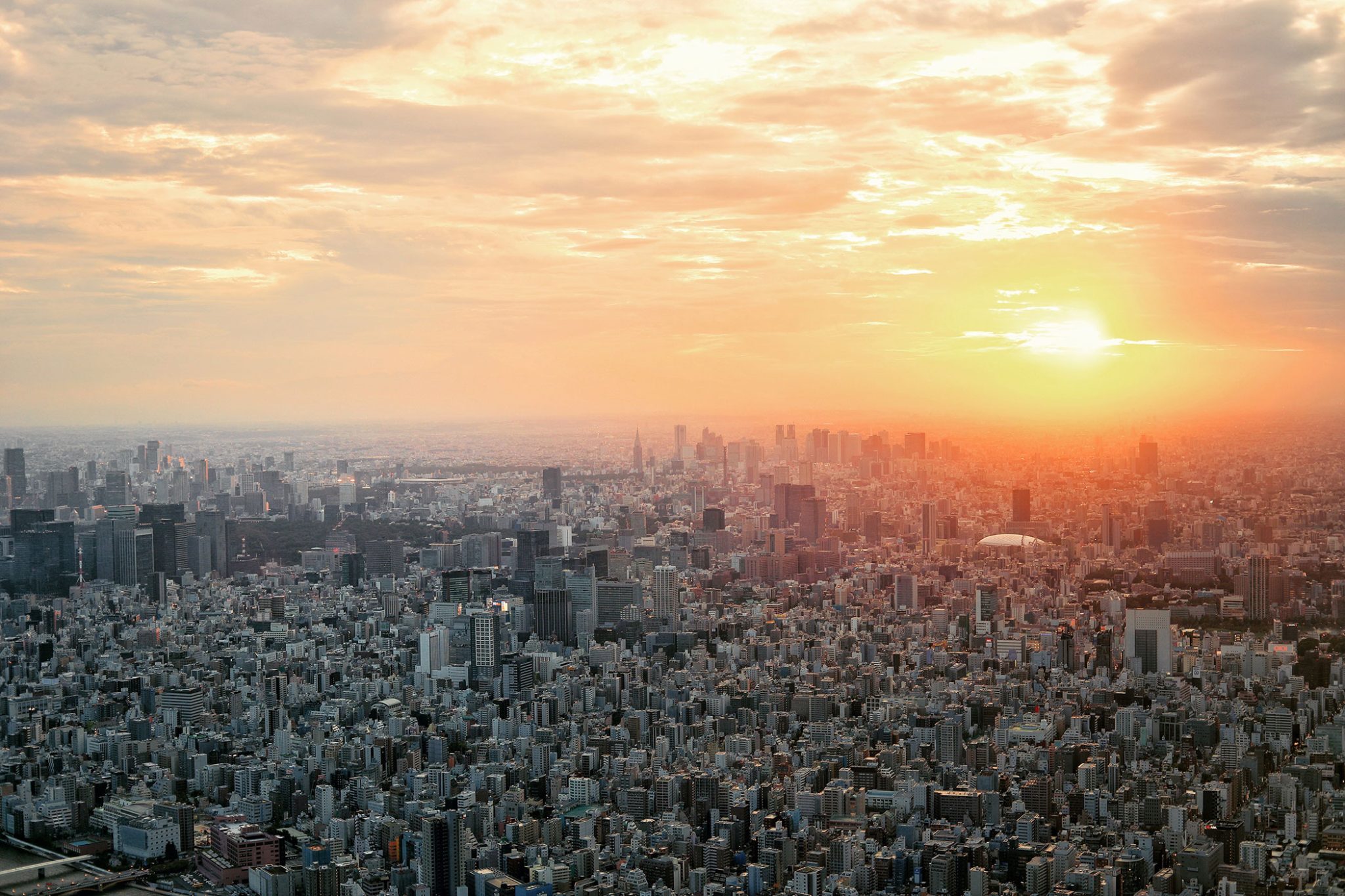 Tokyo, Japan
The exhibition itself is a succession of superlatives: it is the largest exhibition to date, spanning over 2,500 square metres. 190 historical timepieces from the Patek Philippe Museum were transported from Geneva to Japan, which is a feat in itself – never before have so many valuable exhibits left the museum at one time. In addition, 100,000 visitors proclaimed their attendance at the two-week horological event. And, above all, never before has an exhibition been dedicated to such an extensive collection of unique pieces and small series from the 'Rare Handcrafts' department.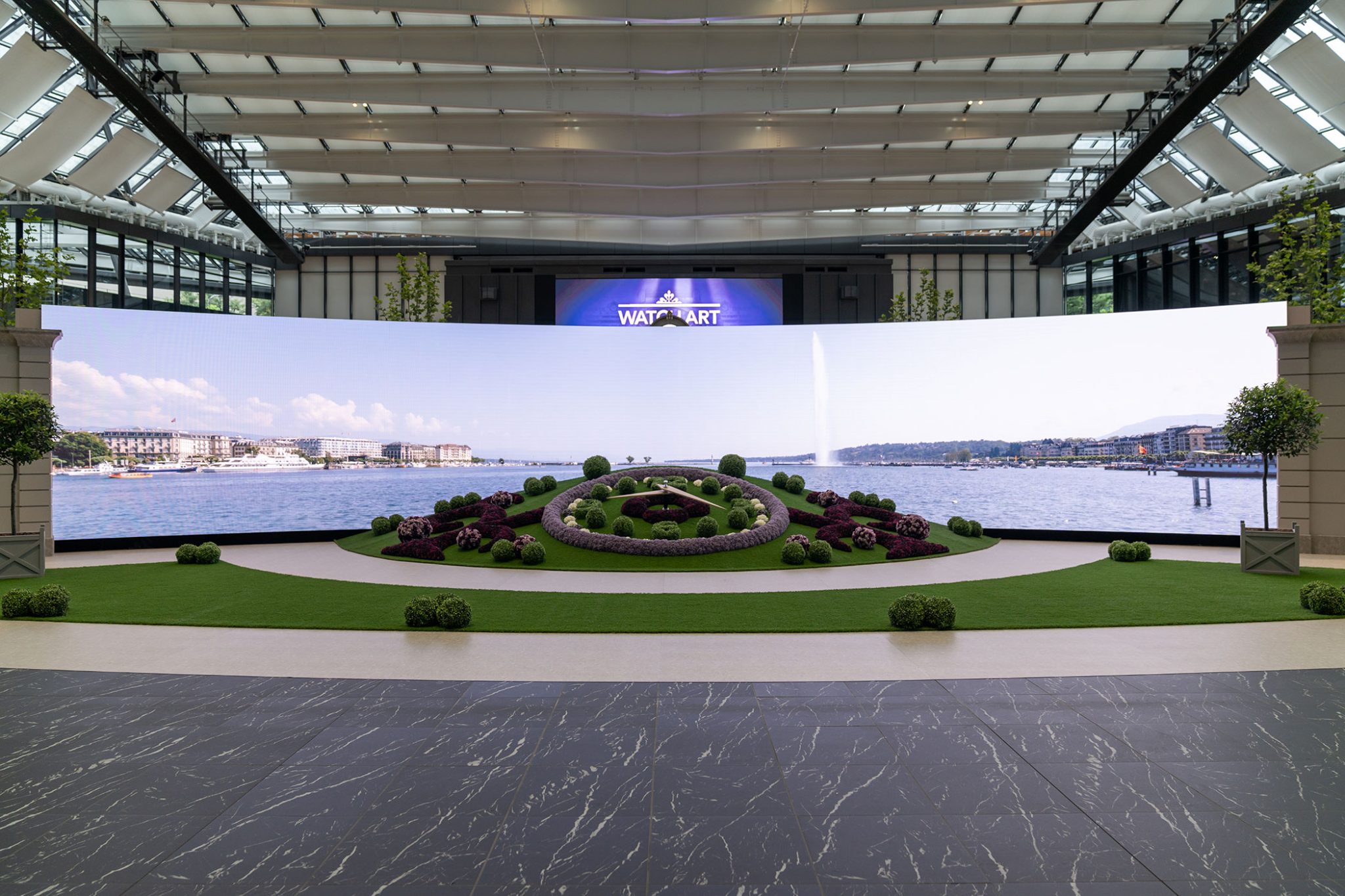 The department constitutes a small part of the Patek Philippe world, producing only a fraction of the 70,000 watches produced by the manufacture annually. Nevertheless, as the company's president Thierry Stern says at the exhibition in Tokyo, as he gazes upon the intricately designed table clocks, pocket watches, minute repeaters and wristwatches that collectively serve as a canvas for Patek's finest creative work: "I think the Rare Handcrafts models are potentially the best advertisement for Patek Philippe."
---
Made for eternity
---
A total of 40 horological creations were conceived specially for the exhibition, including eight dome clocks, five table clocks, nine pocket watches and 18 wristwatches. With grand feu cloisonné enamel dials fired at more than 800 degrees, the high temperature ensures outstanding results made to last forever. That said, the technique also carries the greatest risk of destroying the colour compositions. Miniature drawings are exhibited in enamel; Patek present paillonné works, which involves a foil being worked between two layers of enamel. Another technique on display is flinqué, in which geometric patterns are first guillochéd and then covered with enamel. Grisaille works are also on show, employing monochrome tones. In addition, visitors can admire hand-engraved cases as well as examples of marqueterie, an intricate small-scale craft using tiny pieces of wood in different shades.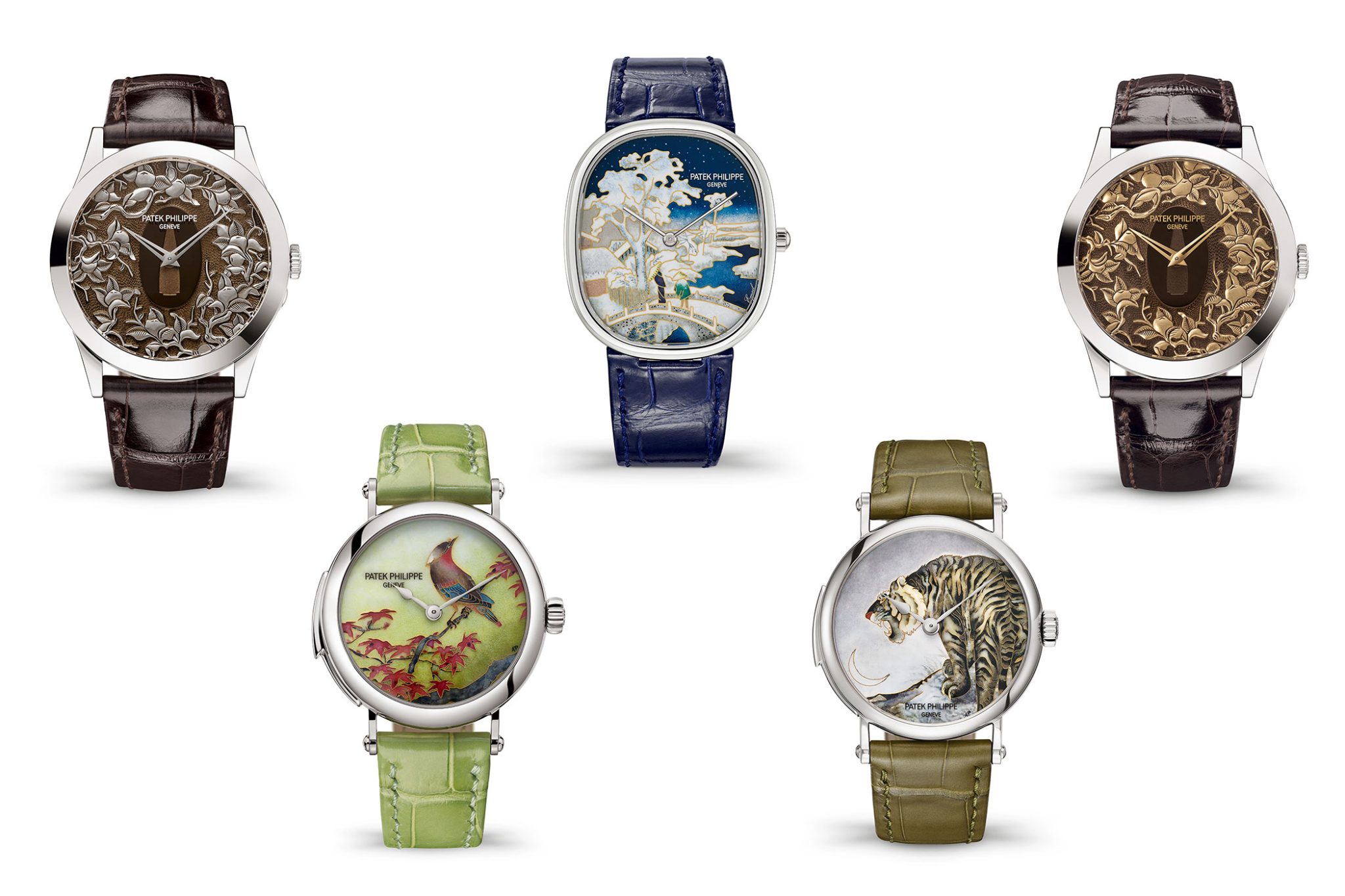 All of these are near-forgotten art forms, in which professional skill and experience become the most valuable treasures of all. While a few other manufactures are also engaged in the field, the standard, effort and quality of Patek Philippe's Rare Handcrafts timepieces are considered unique within the industry. A total of 30 people work permanently for the horology house in the Rare Handcrafts department, 20 of which are artisans dedicated to aesthetics. Young talent is rare, and the experts in their field are thus increasingly sought after. In the exhibition rooms of the Rare Handcrafts Exhibition, engraving and guilloche work is done on display stands, but the demonstrating artists are not allowed to be photographed. The fear of giving too much of an insight to the manufacture's competitors is taken seriously.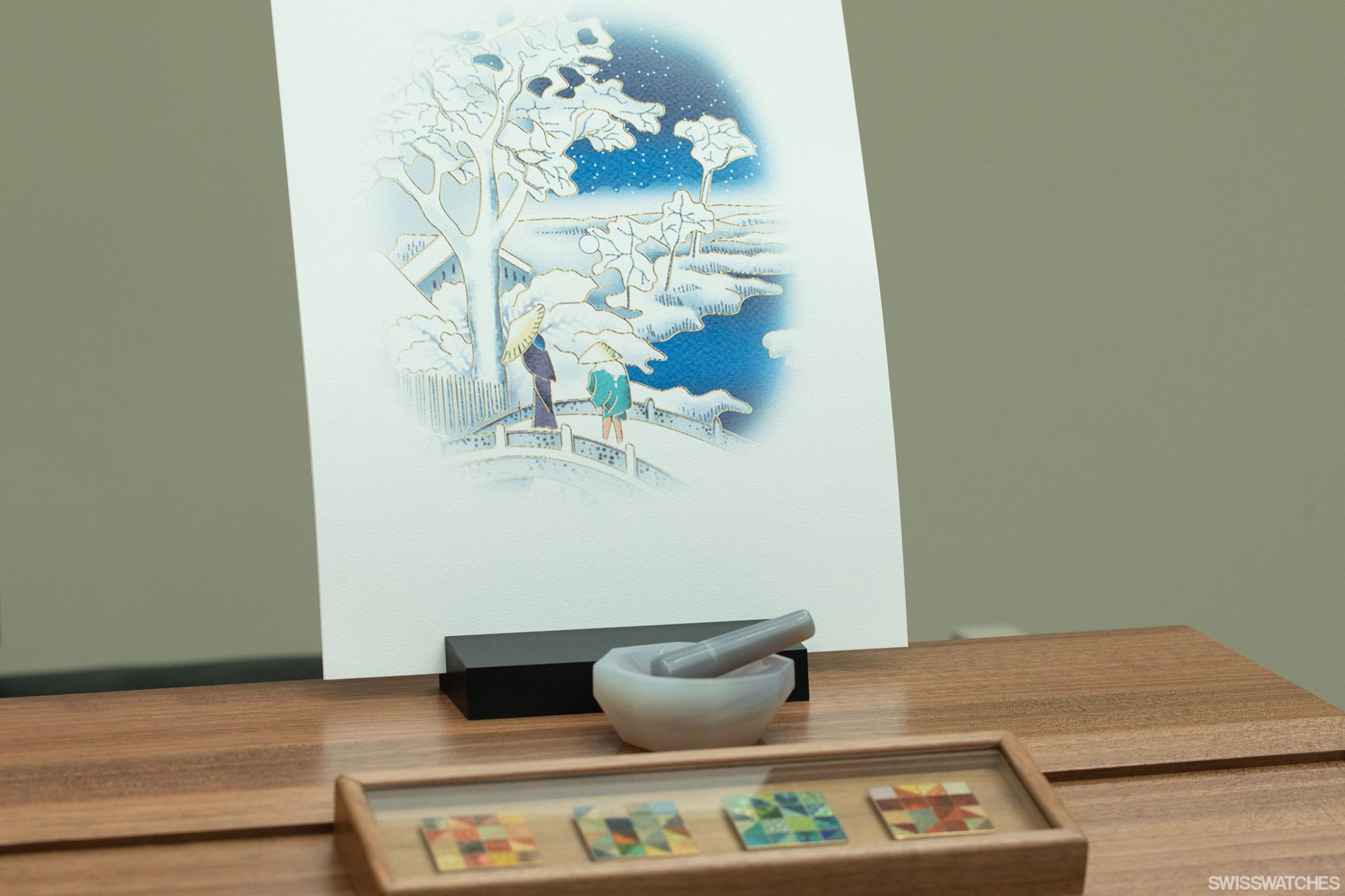 One woman of particularly high standing at the exhibition is Anita Porchet, who, while not a permanent employee, works regularly for Patek Philippe with her own atelier. Her name and prestige are no secret in the industry; she is, in fact, famously one of the best. Having started her work with enamel as a teenager, she now has no less than half a century of professional experience to her name. Porchet is attending the Tokyo exhibition in order to showcase her latest creations for the Geneva manufacture.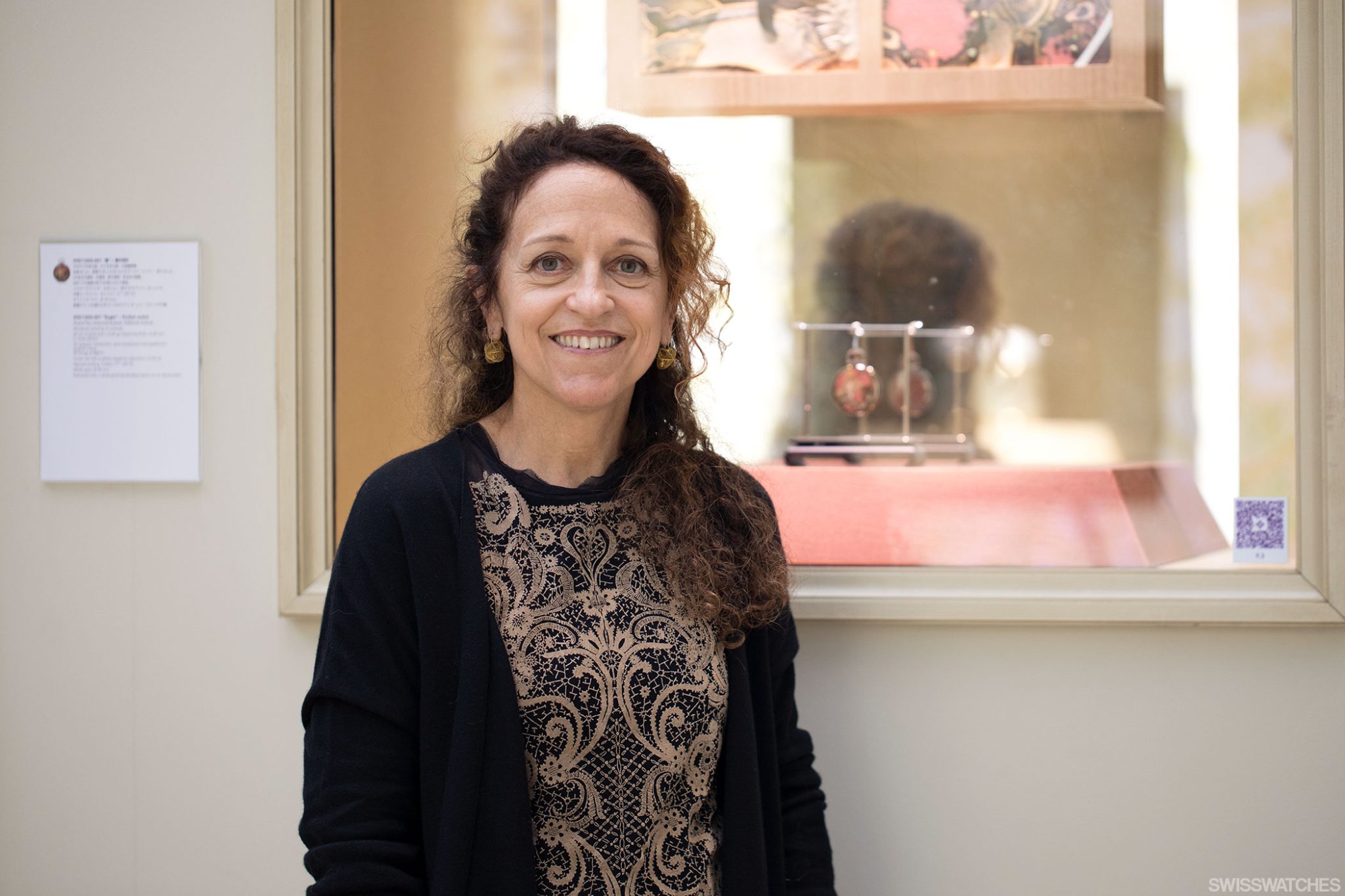 Anita Porchet, Tokyo 2023
The pocket watch Reference 995/135G 'The Eagle', a unique piece, is not only one of Thierry Stern's favourite pieces, but also probably the most complex pocket watch of her long career to date, combining cloisonné enamel and paillonné enamel with an exquisite miniature drawing. Porchet presents the eagle in front of a pink luminous sky; it's a colourful dynamic depiction, framed by a black enamel frieze with golden sequins, or 'paillons'. This alone required 20 firings.
Porchet informs us that the process of creating the watches involves Patek Philippe choosing the motifs, but the artistic interpretation remains entirely up to her. Watches like 'The Eagle', for which she personally created every tiny detail, are recognisable by the signature 'Anita Porchet', making them particularly valuable. Models created under her leadership within a team, on the other hand, are marked with 'AP' – for Atelier Porchet.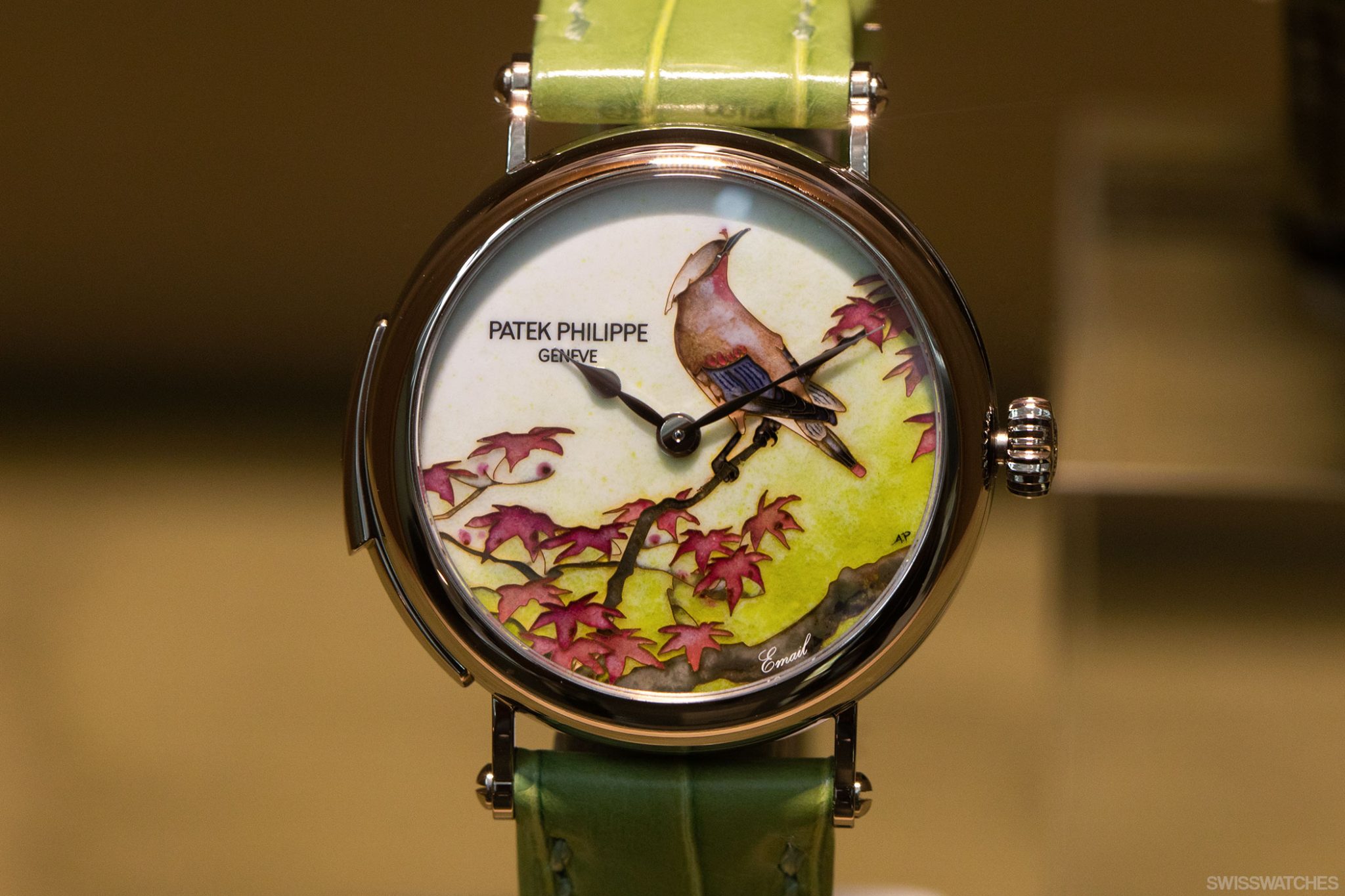 ---
Rare Handcrafts 
---
It takes three to four years to conceive and realise a Rare Handcraft collection like the Japanese one. For marqueterie work, for example, Patek can rely on only one man to master the craft, making the promotion of young artists and works like the 'Portrait of a Samurai' on the Reference 995/131G very important – and very special. A lifelike miniature picture was created from around 1,000 pieces of wood, a masterpiece on a few square centimetres. Thierry Stern closely followed the creation of this piece.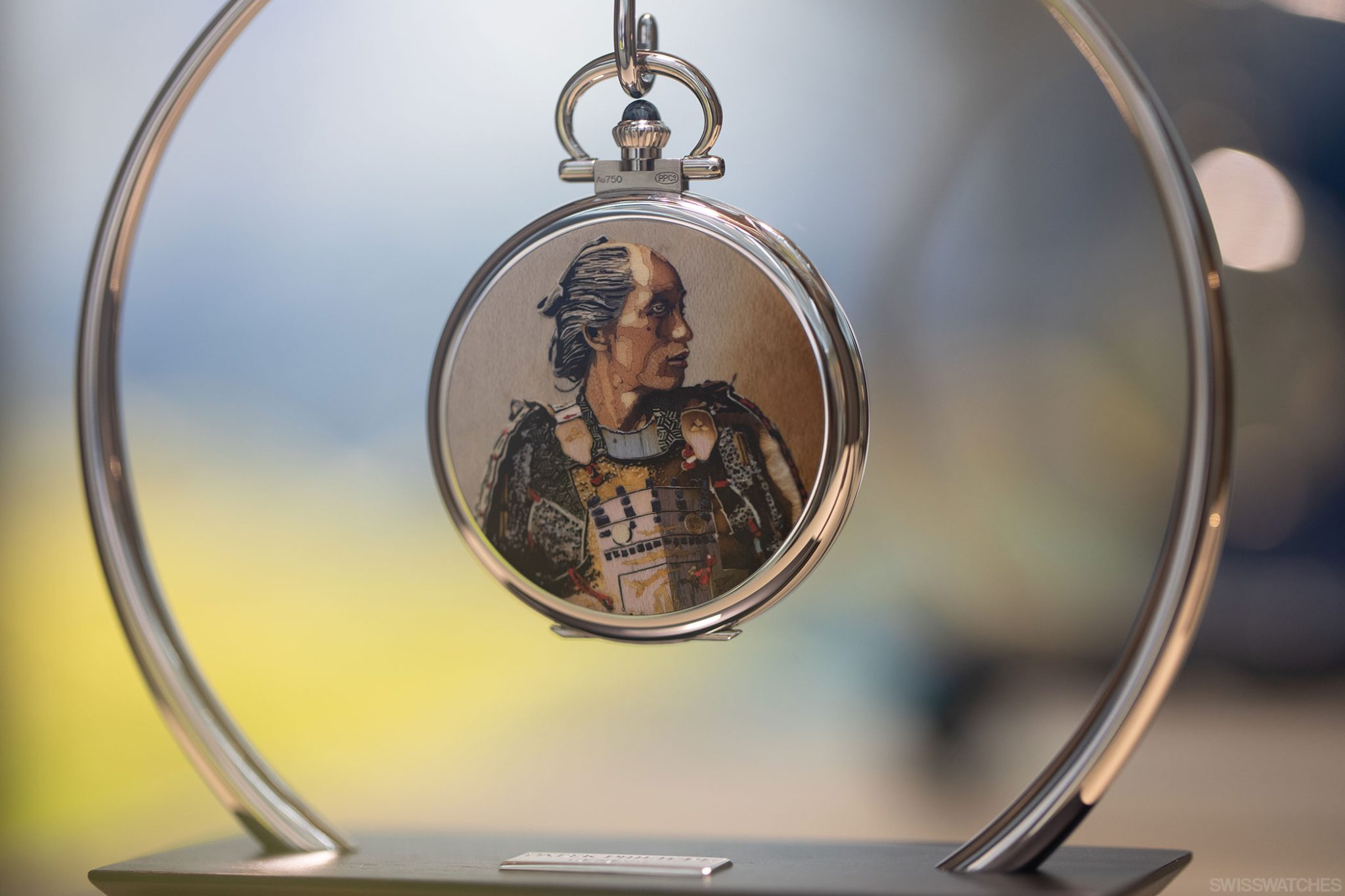 With the Calatrava references under the names 'Tsuba – Birds and Branches' (Ref. 5117G-029 and 5117G-036) and 'Tsuba – Oranges and Flowers' (Ref. 5089G-124 and 5089G-125), the manufacture's president was actually supposed to have chosen one of the two options. But in light of the beauty of these hand-engraved dials, Stern was overcome by a rare moment of indecision, and he simply had all the variants produced in small batches of five.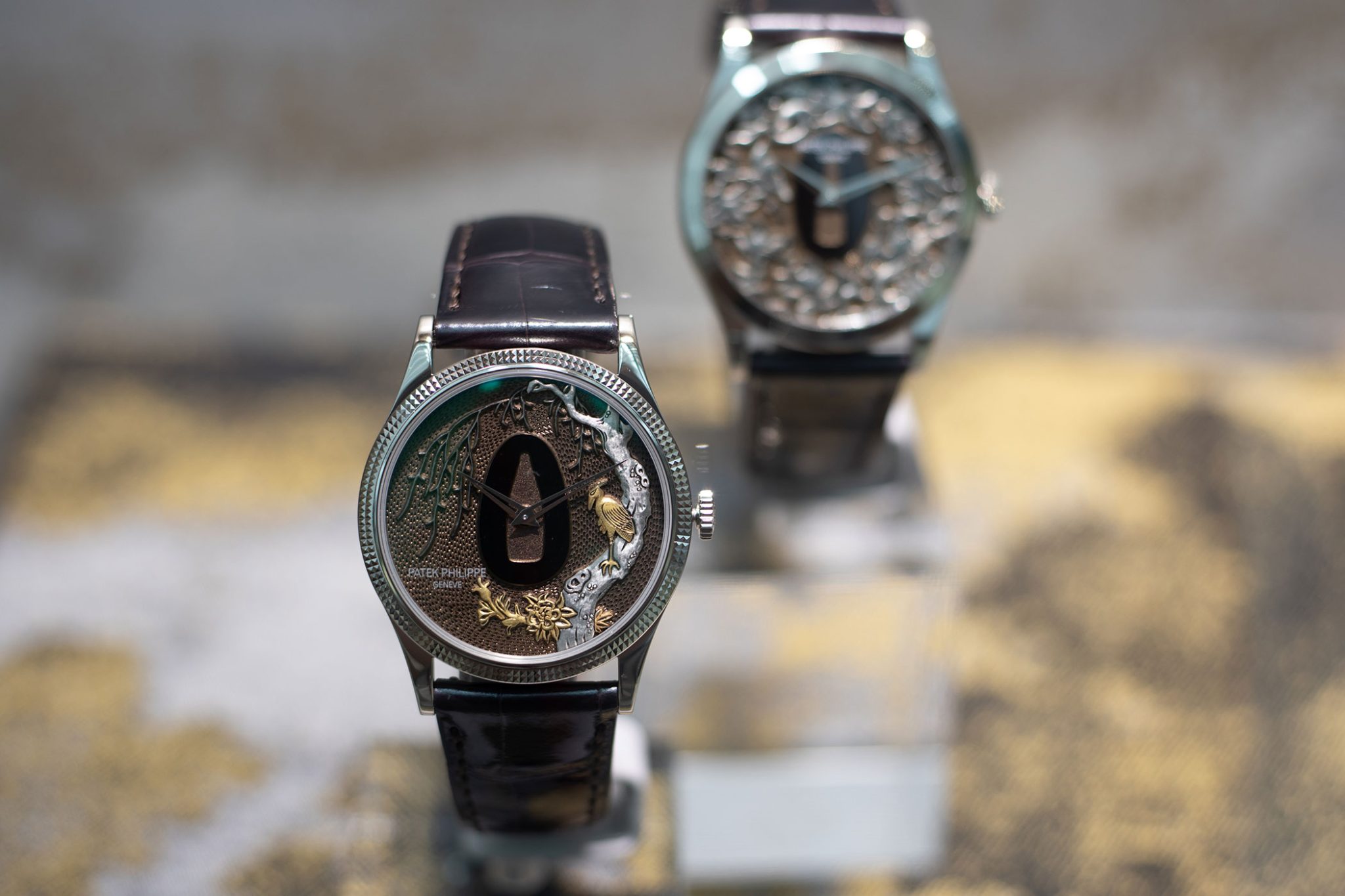 All in all, Patek created truly outstanding timepieces for Tokyo. These include an Ellipse whose case provides the frame for an enchanting enamel snow landscape (Ref. 5738/50G-025), Calatravas with crane motifs (Ref. 5077/100G-056 and 5077/100G-057) and kimono patterns (Ref. 5077/10G-048), as well as marqueterie geishas (Ref. 995/133R 'Music-making Geisha') and enamelled miniature paintings of samurais (e.g. Ref. 992/176G 'Samurai in Armour') on pocket watches. Another respectful bow to the host country comes in the form of table clocks with city map optics in cloisonné enamel, dedicated to the cities of Tokyo (Ref. 25016M), Osaka (Ref. 25017M), Hakata (Ref. 25018M) and Nagoya (Ref. 25019M).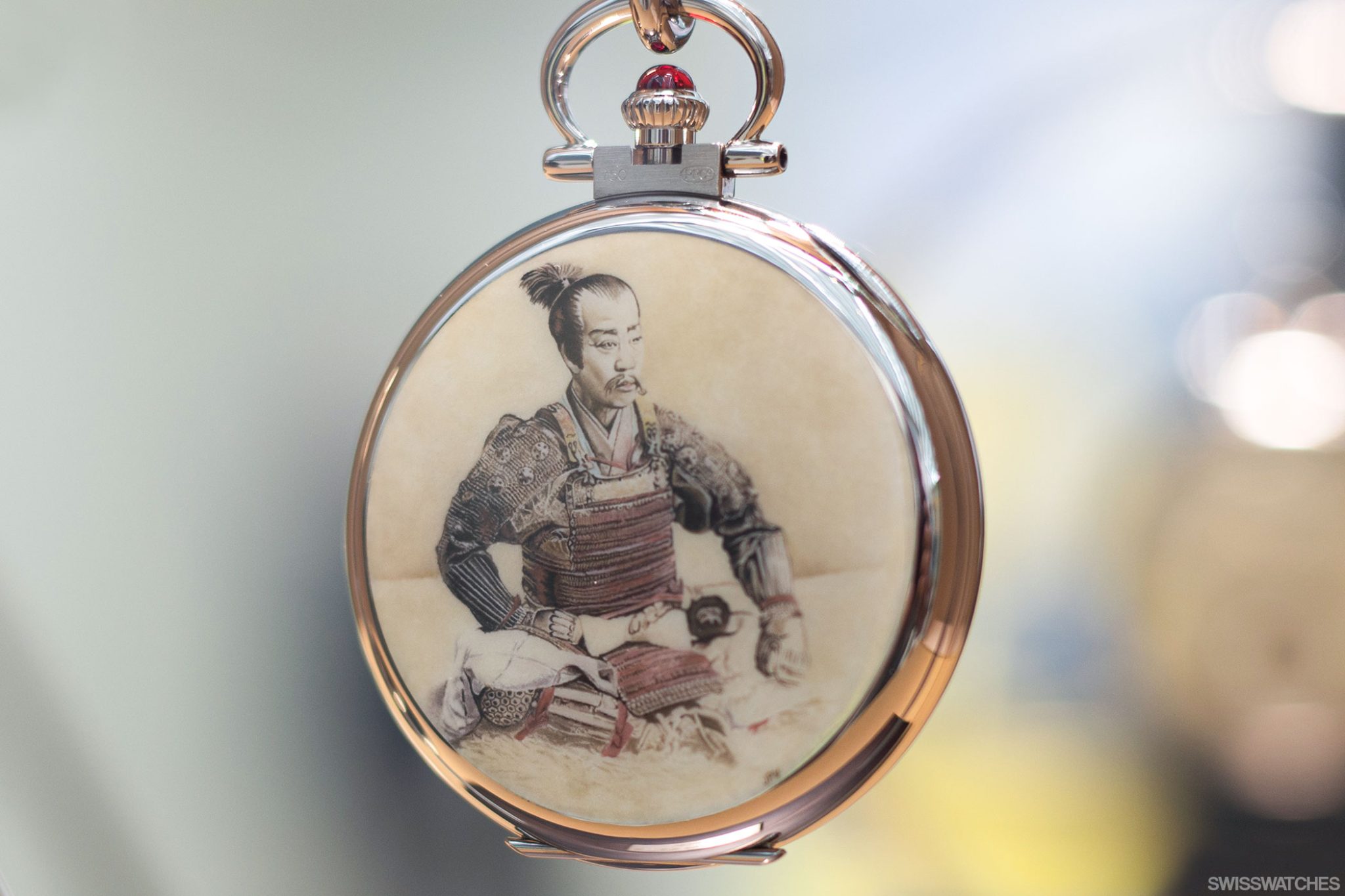 ---
The Allocation of Rare Handcrafts Models 
---
The result of the Stern family's commitment and belief in the irreplaceability of timepieces of outstanding craftsmanship are the Rare Handcrafts collections, which become increasingly popular every year. In conversation, Thierry Stern tells us about the awarding process for the unique pieces and small series: "It gives us a headache every single time! In the end, we get a wish list from each market, which we then sit down with to allocate the watches. Of course, every year there is a group of the 'big boys' we know, who simply try to get all the watches. What is interesting in this context, however, is that many concessionaires do not even apply for an allocation any more, because they have no hope in the first place. They think to themselves 'I'm not big enough', or 'the customer doesn't stand a chance anyway' or whatever. But that is a mistake! This year, for example, we deliberately gave some watches to relative newcomers who we knew might not be absolute top customers, but are part of our collector family who also deserve a Rare Handcrafts model."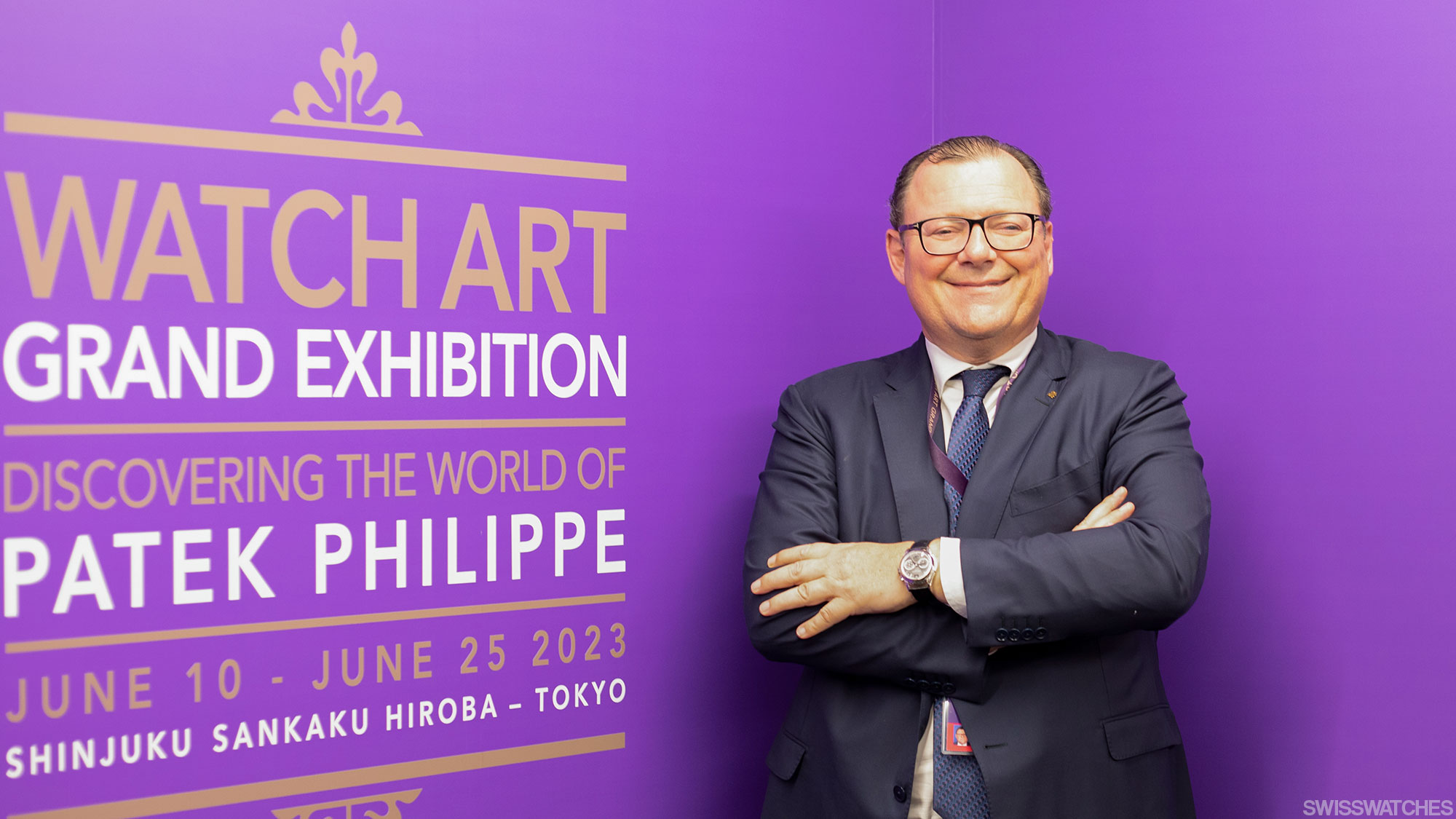 It is therefore quite possible for less active Patek Philippe buyers to acquire a Rare Handcrafts reference. As Stern confirms, "Although we normally know our customers well, it is certainly possible. After all, we also want to thank our retailers and their teams who work so well for and with us. Also, of course, it's a big thank you to our customers." The challenge of distribution, however, is getting bigger all the time. In the past, customers in Europe and Asia were hardly interested in this type of watch, and it was similar in the USA. Stern adds, "But now the enquiries come from all over the world, and in one case, we had 120 people interested in a single piece. The demand for the Calatrava with the red racing car from this year's collection, the Reference 5189G-001 '1948 Nations Grand Prix', limited to ten pieces, was also insane."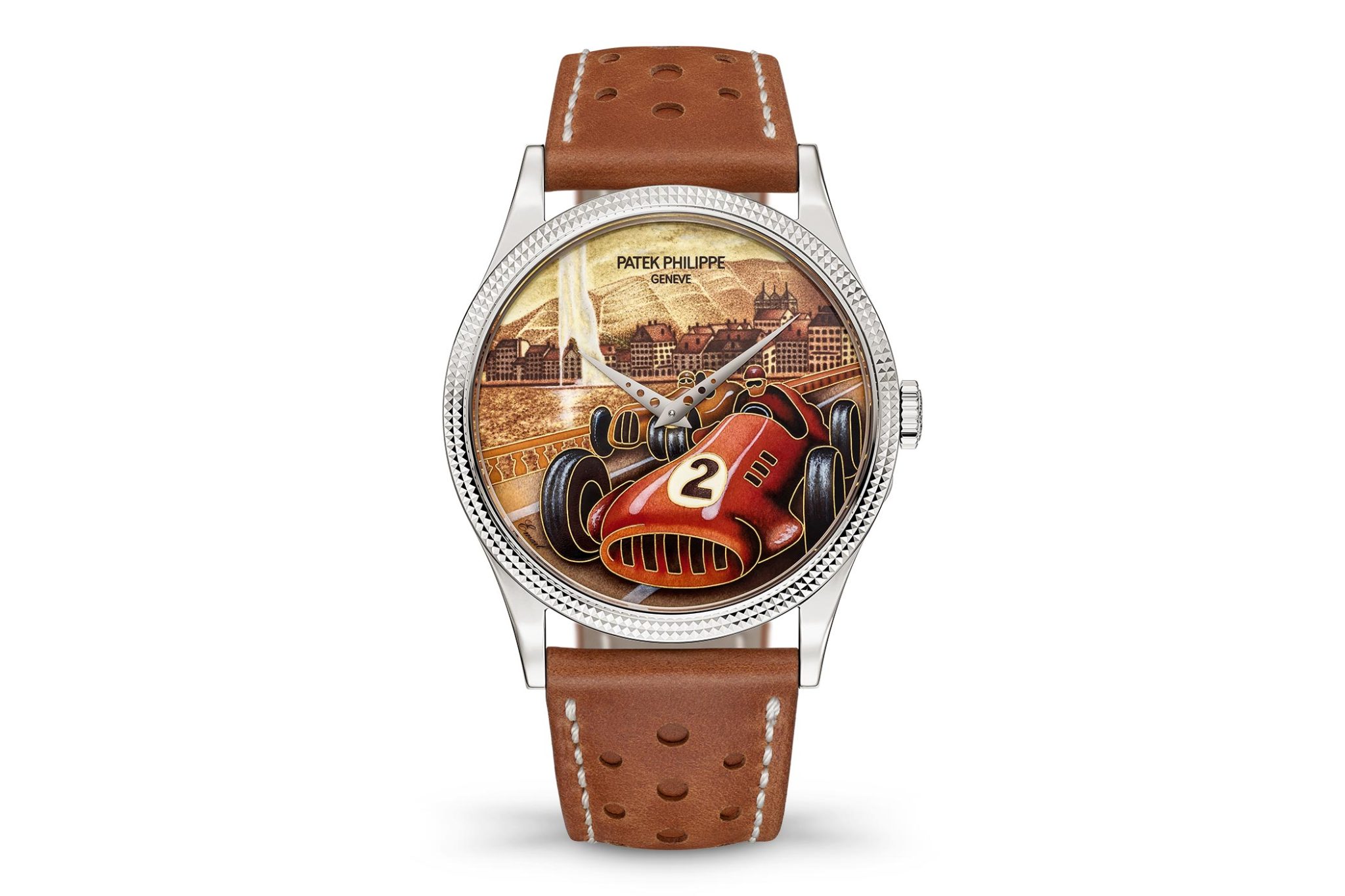 ---
Conceived for the Japanese market 
---
The Tokyo exhibition and its Rare Handcraft special models thus impressively demonstrate how cleverly, traditionally and rock-solidly Patek Philippe positions itself. Of course, models with the name Aquanaut and Nautilus still have a higher recognition value and are therefore particularly suitable as a status symbol that even non-watch lovers recognise as such. At the same time, these two collections make up a comparatively manageable proportion of the annual production, which has now grown to 70,000 watches. Nevertheless, almost everything is sold out. That is why Thierry Stern is hardly coy when he states that no new customers are actually needed at the moment. Rather, he speaks the truth when he repeatedly comments, glancing at the variously adorned wrists of his Japanese collectors: "Ah, this is a watch that many people are after."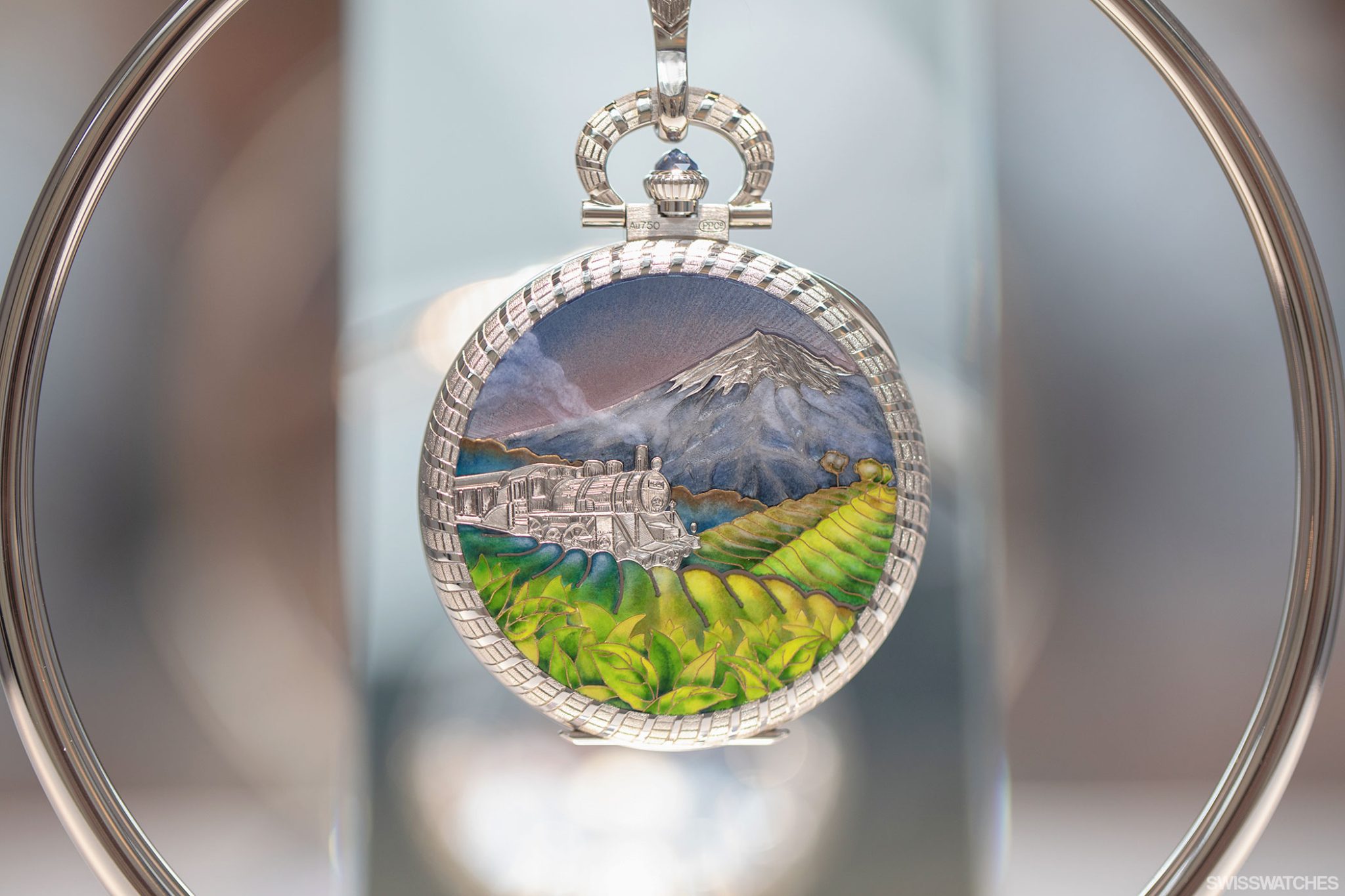 The Tokyo watches are strictly reserved for the Japanese market. Nevertheless, interest in the Rare Handcraft collection is set to grow even more with the latest collection – and worldwide.
---