The year 2022 was an impressive one for the Swiss watch industry. Exports set a new record of CHF 24.8 billion, an increase of 14% on 2019 figures, and the MoonSwatch embarked upon its unprecedented success story, with more than three million pieces now sold. But what about 2023? Which markets are strongest, which trends and brands are most appealing to buyers, and most importantly, will the upward trend across all segments of the Swiss watch industry continue, or will it experience a downturn? Deloitte's Swiss Watch Industry Study answers all these questions and much more. It is based on an online survey of 75 industry executives, conducted between August and September 2023, as well as interviews with industry experts. During the same period, an online survey was also conducted among 6,045 consumers in the Swiss domestic market and key export markets. It is a comprehensive industry assessment that holds a mirror up to the watch industry. In this article, we summarise the most important findings from the survey, focusing not only on the perspective of consumers, but also the brands.
---
Key markets
---
2023 has been dominated by inflation concerns, which have affected many consumers worldwide and forced many to question their spending habits. In addition, the Swiss franc continued to grow against major currencies, currently by 2 % against the US dollar and 3.5 % against the euro, which directly results in Swiss watches becoming more expensive for international buyers. Despite these challenges, watch exports increased by 10.2% in volume and 9.2% in value throughout the first eight months of the year. The top ten export markets also continued their growth trajectory during the first eight months of 2023. China, the sleeping giant that is now the second most important market for Swiss watchmakers after the US, is coming back to life following the government's abrupt departure from its Zero Covid policy in early December. With the savings accumulated by the Chinese during the lockdown, watch sales in China have picked up significantly. This spending spree ensured that 11.3 % of Swiss watch exports went to China; Hong Kong follows as the number three export market, with a share of 9.5 %.
---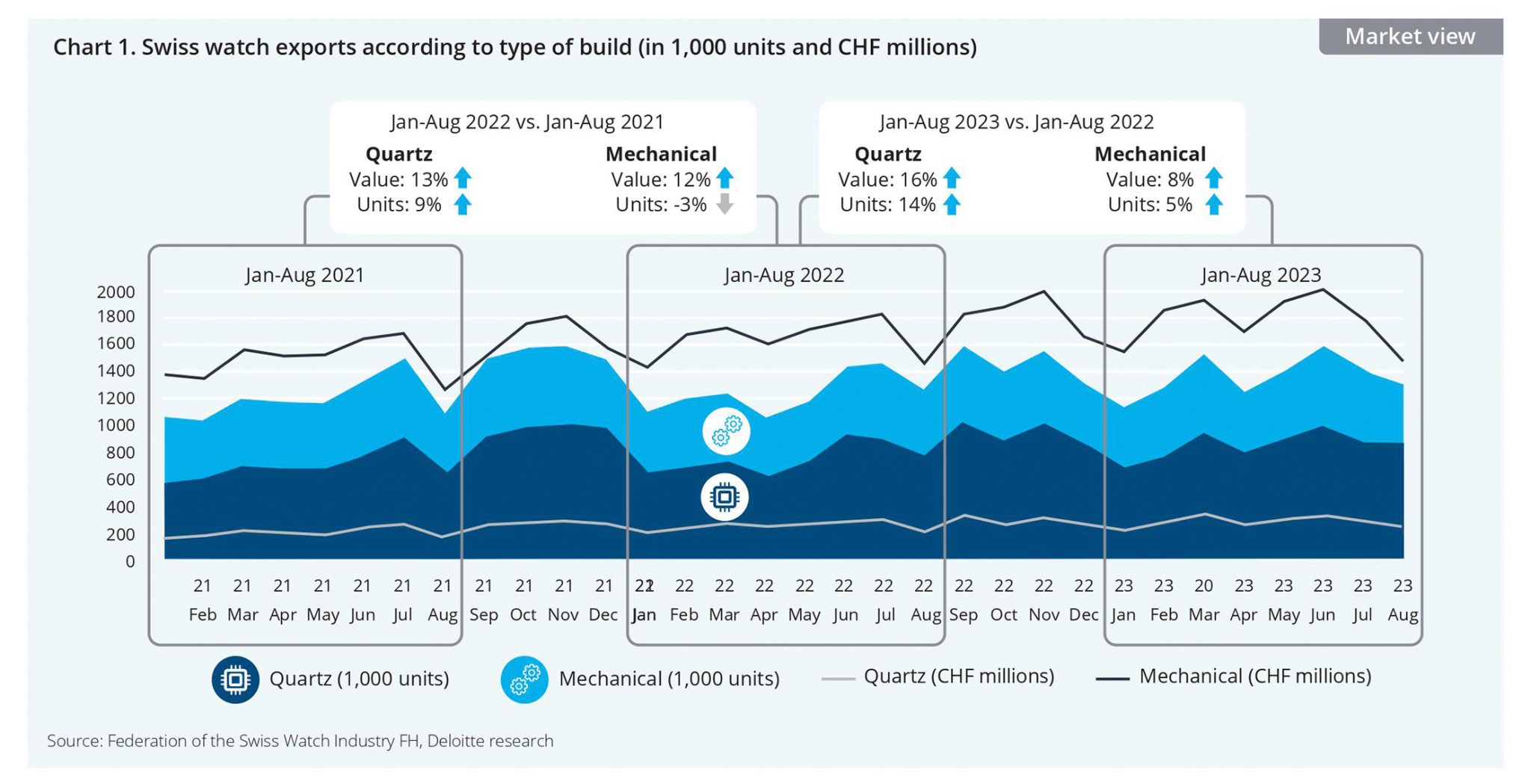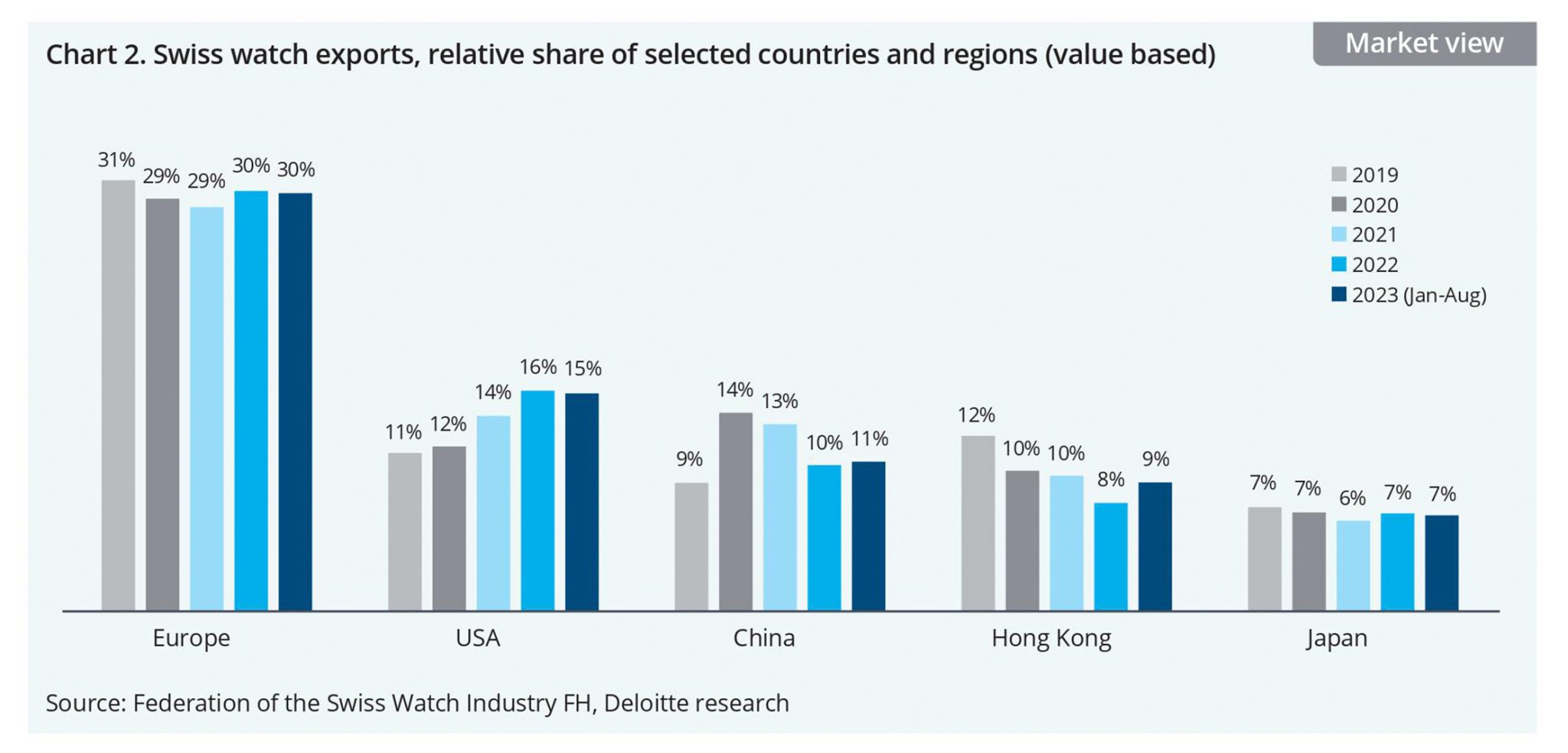 Credit © Deloitte Swiss Watch Industry Study
---
Will India become the new China?
When Deloitte asked industry executives which country they expected to be the next fast-growth market for the Swiss watch industry, the overwhelming majority named India. This is no coincidence, as hardly any other economy is currently growing as swiftly as India's. According to an OECD forecast, India's gross domestic product is set to grow by six percent in 2023, arguably making the country the new axis around which world events will revolve in the future. As a result, India's economy is expected to be larger than that of Germany or Japan within just four years. Another aspect, which is probably due to the association of jewellery and status in Indian culture, makes India very attractive for brands. Of the Indians surveyed by Deloitte, most wear a watch, whether it is a traditional watch, a smartwatch or even both. Only six percent said they do not wear a watch at all. The numbers back up this correlation: from January to August 2023, the value of Swiss watches exported to India was CHF 133.7 million, an increase of 18.5% over the same period last year and almost 60% over the first eight months of 2021.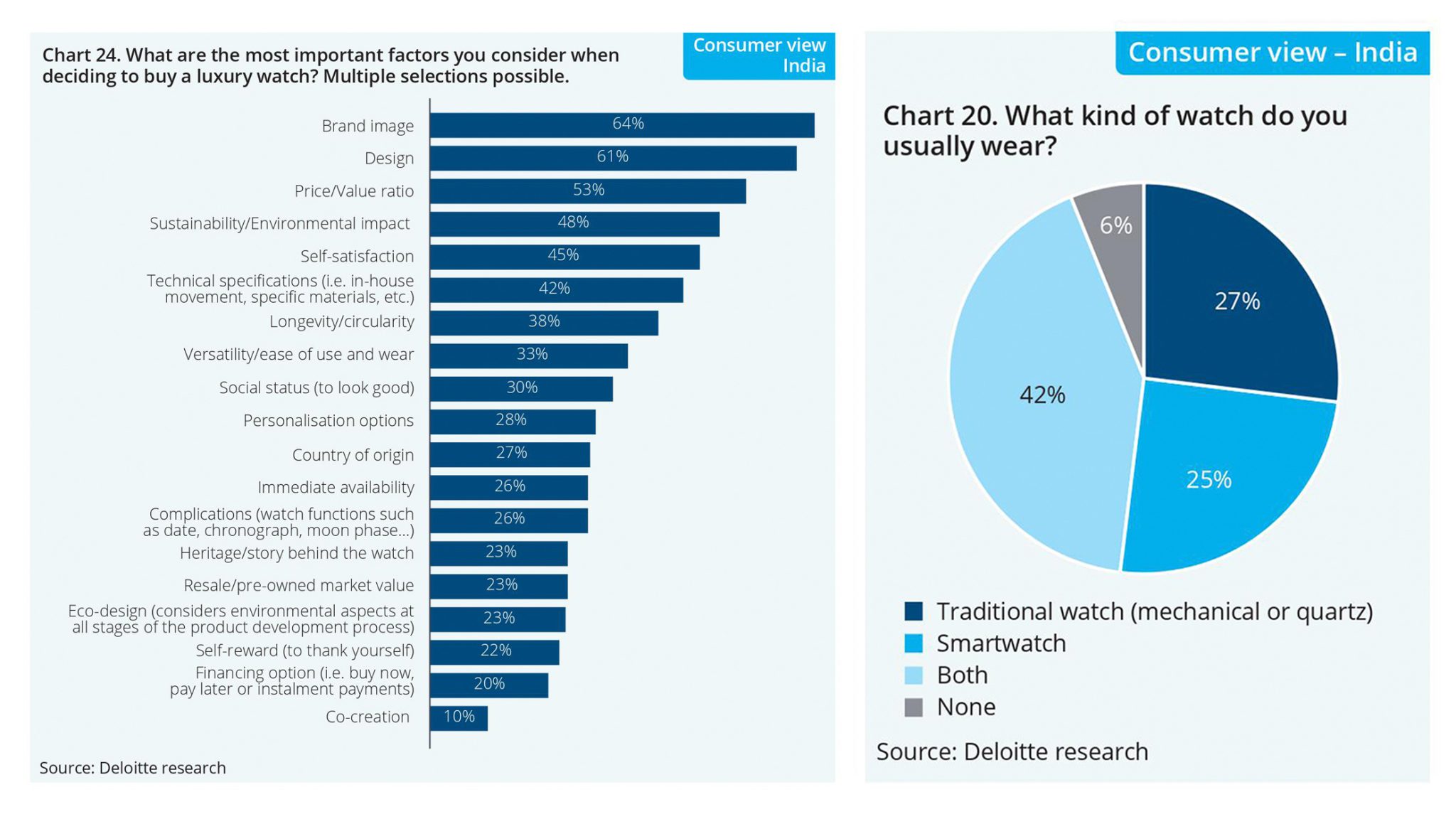 Credit © Deloitte Swiss Watch Industry Study
India, however, offers another decisive advantage for the watch market. As of April 14, India is not only the world's most populous country, but also has a markedly young population, with a majority of 18- to 55-year-olds belonging to the important consumer cohort. The economic boom the country is currently experiencing is leading to the formation of a larger middle class that could draw on more financial resources to buy luxury goods. According to Euromonitor, retail sales of luxury goods in India are expected to reach US$ 6.6 billion in 2023 and are projected to reach US$ 10.9 billion by 2030.
---
Trends and pioneers
---
What are consumers prioritising?
What are the most important factors you look for when buying a luxury watch? Deloitte asked this question to the participants, most of whom stated that the brand, the design and the price-performance ratio are of decisive importance to them. The fourth most important aspect was also the longevity of a watch and that it was manufactured within the framework of a circular economy – in other words, in a particularly resource-friendly way. One aspect in particular is in the spotlight this year: environmental compatibility and sustainability were of superior importance, particularly for buyers from France and Germany.

Credit © Deloitte Swiss Watch Industry Study
Sustainability is becoming a buzzword
Sustainability is, of course, not only a sought-after topic amongst buyers. Rather, sustainability is no longer just a trend or an oblique advertising slogan, but has advanced to becoming an economic imperative. Watchmaking, which has a long tradition dating back to the 16th century, is also moving with the times. However, the motivation to invest in sustainability was driven by external pressures from consumer behaviour and improving brand image. But, as Deloitte notes, the motivation has changed – it now comes from within. The shift towards sustainability is not only changing the way timepieces are made, but is also being integrated into the corporate strategy of brands and retailers, thus becoming a catalyst for further investment. Investments aimed at making production sites carbon-neutral or making materials less dependent on raw material extraction now determine how watch brands do business.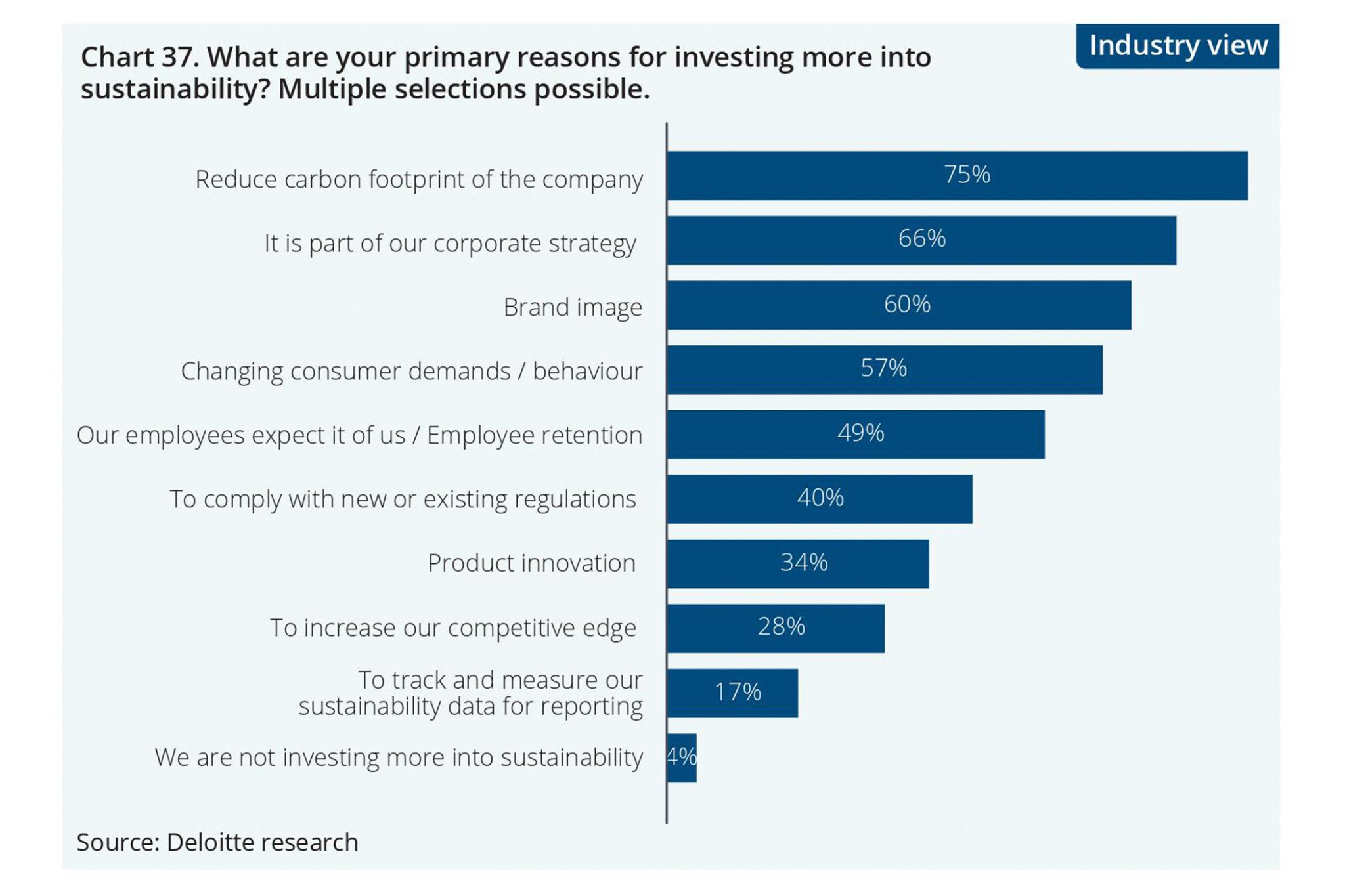 Credit © Deloitte Swiss Watch Industry Study
One of the watch brands that gives environmental orientation an overriding priority is ID Genève, which secured CHF 2 million in its first round of investment – with Leonardo DiCaprio also participating. Founded in 2020, the company manufactures mechanical watches according to the principles of the circular economy, using materials that have been ethically sourced and recycled. The latest collection, Circular S, includes watches made from 100% recycled steel. This is done by remelting the steel waste in a solar furnace, which reduces the carbon footprint by 165 times. The straps, which are made from plant-based materials and are 100% compostable, also help to improve the sustainability of the watches.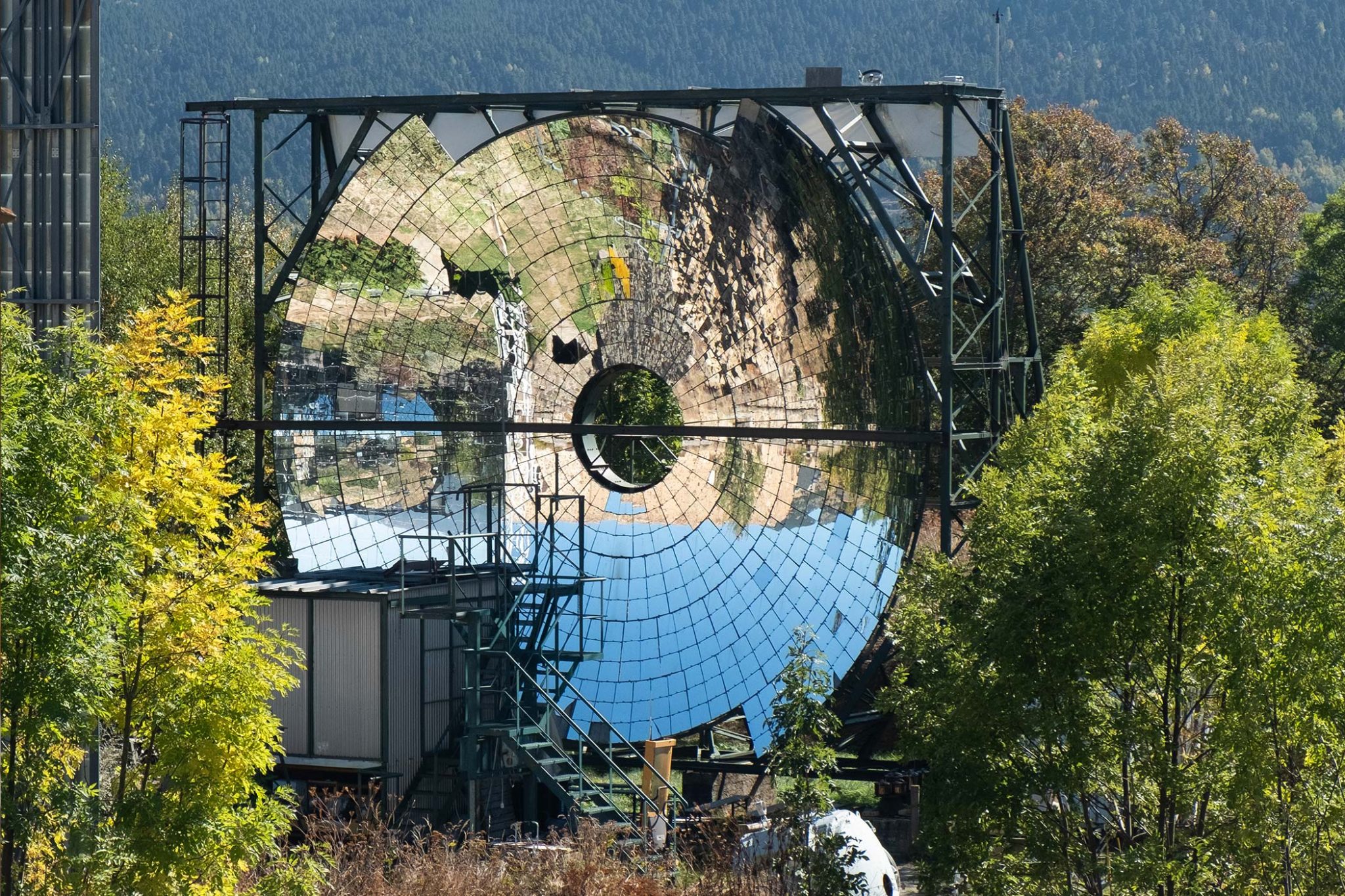 The solar furnace that melts steel with the help of the sun
New blood in the industry
Over the past decade, the venerable watchmaking industry has seen the rise of independent watchmakers who have empowered and redeveloped traditional craftsmanship. Combining the know-how of the past with the technologies of the present, they often create timepieces that combine classic details with contemporary design. Personalities such as Akrivia CEO Rexhep Rexhepi, who honed his techniques with leading watch brands until he eventually founded his own brand, or Norqain CEO Ben Küffer, who wanted to bring watchmaking culture in Switzerland to young people in particular – they all do things differently. So what do independent watchmakers offer that the big brands can't? The answer lies in how the watches are produced. Working hours are crucial, and the processes are often more artisanal and labour-intensive. This is what makes the independent brands so appealing, as it is the handcrafted appearance that attracts collectors to buy one of these watches. Felipe Pikullik, who founded his brand after a friend asked him to create a watch with an engraved lion's head, points out that independence also means greater freedom in design. It is this personal touch that combines individuality with traditional watchmaking.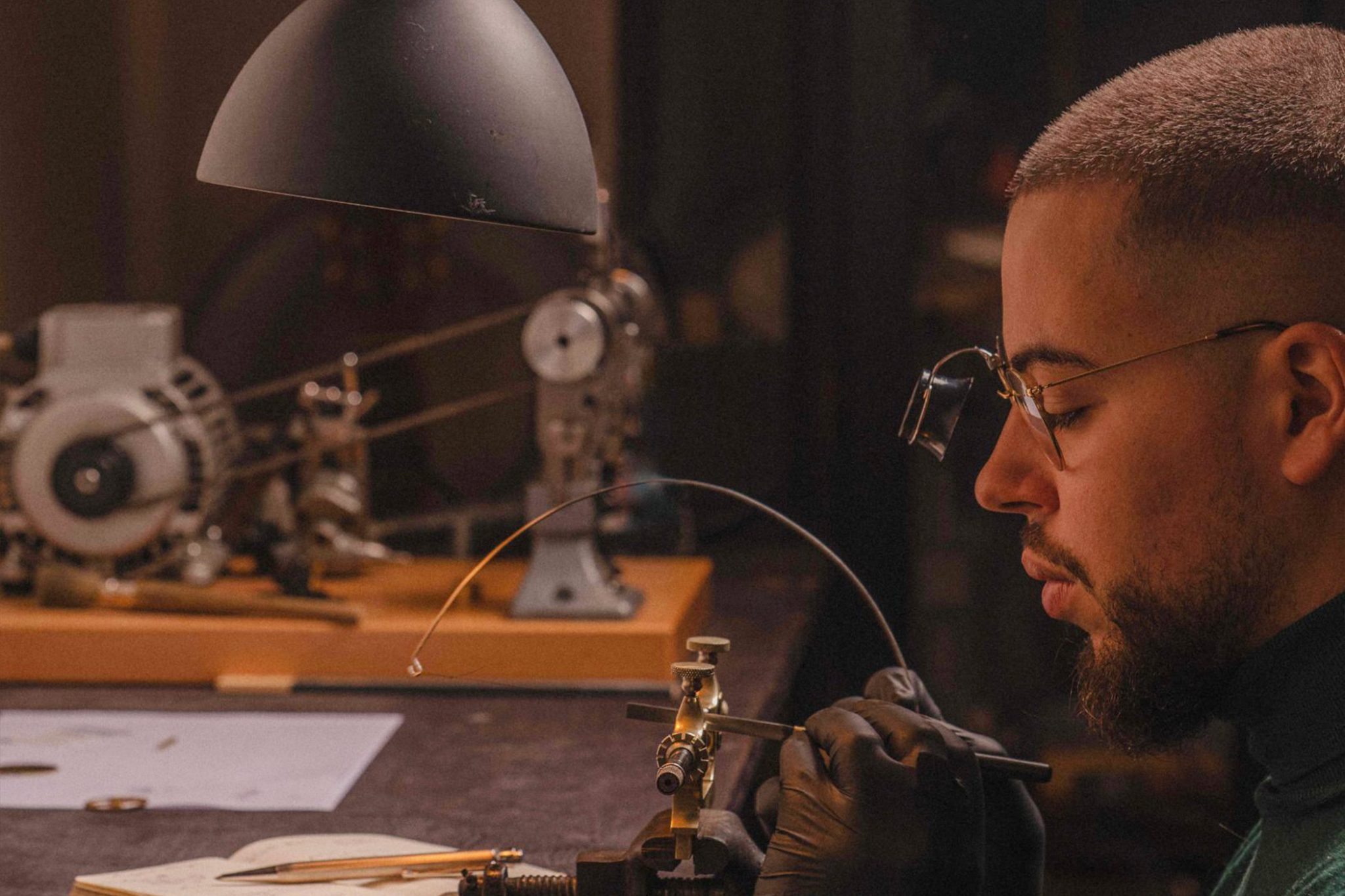 The watchmaker Felipe Pikullik, in his workshop
---
What are the brands' priorities for the next 12 months?
---
When asked where they saw their priorities over the next 12 months, executives at brands in the under CHF 5,000 price segment responded that they wanted to introduce more new products. As Deloitte discovered, their high-priced competitors were not as concerned about this. This is largely to do with the fact that with lower margins alongside ever-increasing production and material costs, higher unit numbers are needed to sustain growth. Therefore, in addition to new releases, limited editions and collaborations are among the important strategies to achieve the desired growth. On the other hand, those brands that serve the medium (CHF 5,000 to CHF 15,000) and upper price segments (over CHF 15,000) see the expansion of production capacities in Switzerland as a major priority for their business. This is because supply chain constrictions and supply stoppages have highlighted the risk of relying too much on external suppliers. To counter these risks, they are taking appropriate action over the next 12 months. Conversely, this has the effect of strengthening the 'Swiss Made' mark, as zero percent of respondents indicated that they plan to relocate production capacity abroad in the near future.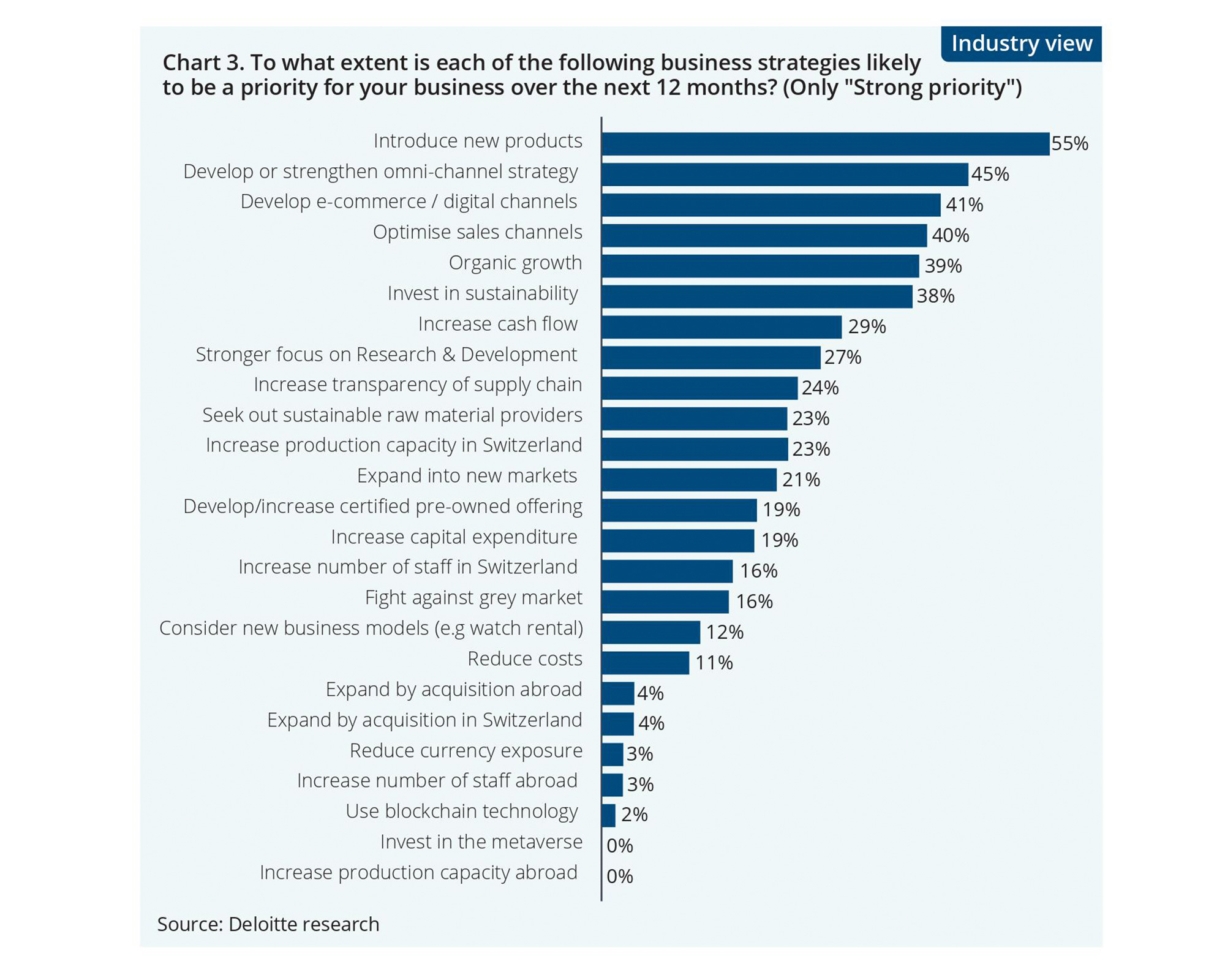 Credit © Deloitte Swiss Watch Industry Study
---
What does the future hold?
---
The Swiss watch industry is preserving its values while continuing to shape its future. Last year, the pandemic naturally necessitated some changes, which meant prioritising e-commerce and relocating suppliers. This year, the industry is experiencing growth and ensuring its future viability through sustainable production methods and investment in online tools. So far, so good, right? However, there are still challenges clouding the picture that need to be addressed going forward. Both watch brands and component manufacturers are struggling with the shortage of qualified workers, and in Switzerland, it is acute. The watchmaking profession is not a craft that is learned overnight. Rather, the average duration of a three-year apprenticeship imparts knowledge that has been passed down through generations. According to the Employers' Association of the Swiss Watch Industry (CIPH), 4,000 specialists must be recruited and trained by 2026 in order to secure the next generation of the industry. In order to make the profession attractive to young people again, the personnel service provider Adecco Switzerland has founded the Watch Academy in Geneva, to invest in the training of young professionals in the watch industry. Of the executives surveyed by Deloitte, 84% also cite geopolitical uncertainty and 69% inflation combined with the cost-of-living crisis as the biggest challenges facing the Swiss watch industry.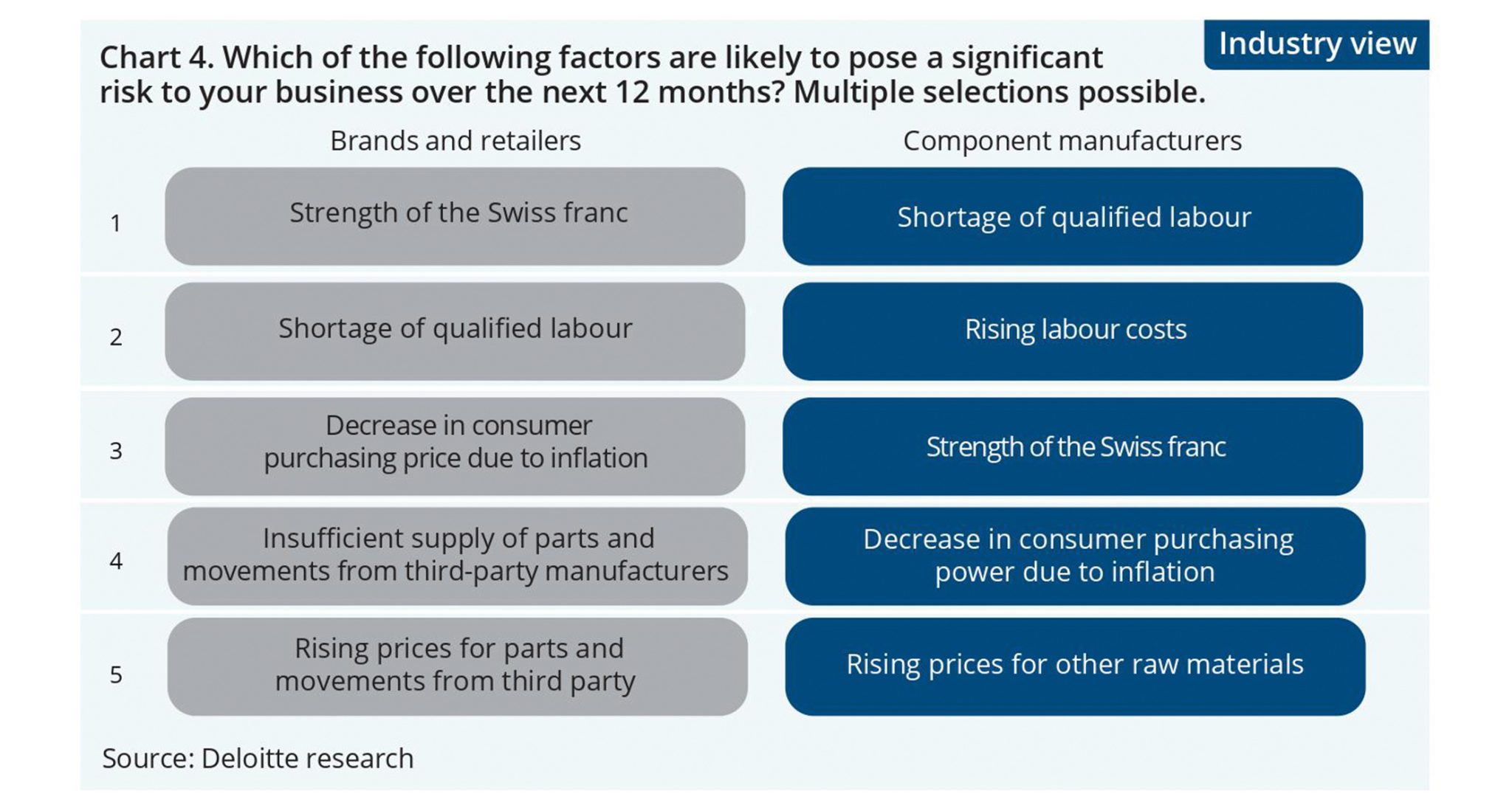 Credit © Deloitte Swiss Watch Industry Study
---
---