When one hears the word Panerai, it evokes imagery of plunging into the ocean's depths, or circumnavigating the frozen Artic on ambitious expeditions. Recently, however, one Panerai watch found itself in a vastly different environment. On January 19, 2022, Anton Shkaplerov, while engaged on International Space Station Expedition 66, subtly strapped a Panerai watch to his wrist. It wasn't long before Panerai fans around the world began to notice it.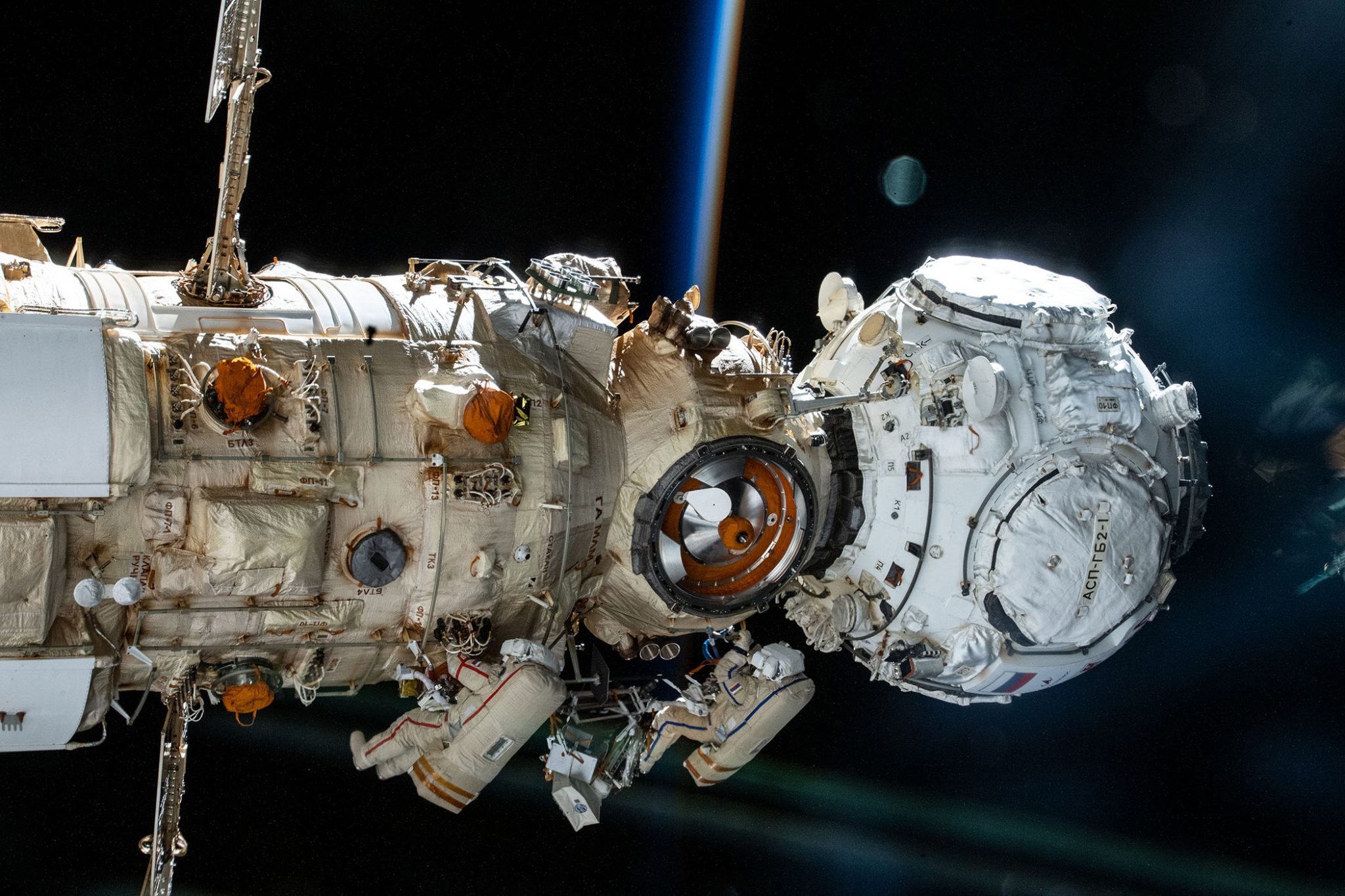 Jan. 19, 2022 – Roscosmos cosmonauts (from bottom left) Anton Shkaplerov and Pyotr Dubrov work outside the Nauka multipurpose laboratory module during a spacewalk that lasted seven hours and 11 minutes. Attached to Nauka at right, is the Prichal docking module that was configured and activated during the spacewalk.
Credit by NASA Johnson
---
Who is Anton Shkaplerov?
Anton Shkaplerov is a 49-year old cosmonaut. As well being a veteran of four spaceflights, he is also none other than the Commander of the International Space Station. A 'cosmonaut', by the way, is the word for those trained by the Russian Space Agency to work in space. By contrast, those trained by NASA (National Aeronautics and Space Administration), ESA (European Space Agency), CSA (Canadian Space Agency), or JAXA (Japan Aerospace Exploration Agency), are 'astronauts'. Those trained in China, meanwhile, are even known as ' taikonauts'.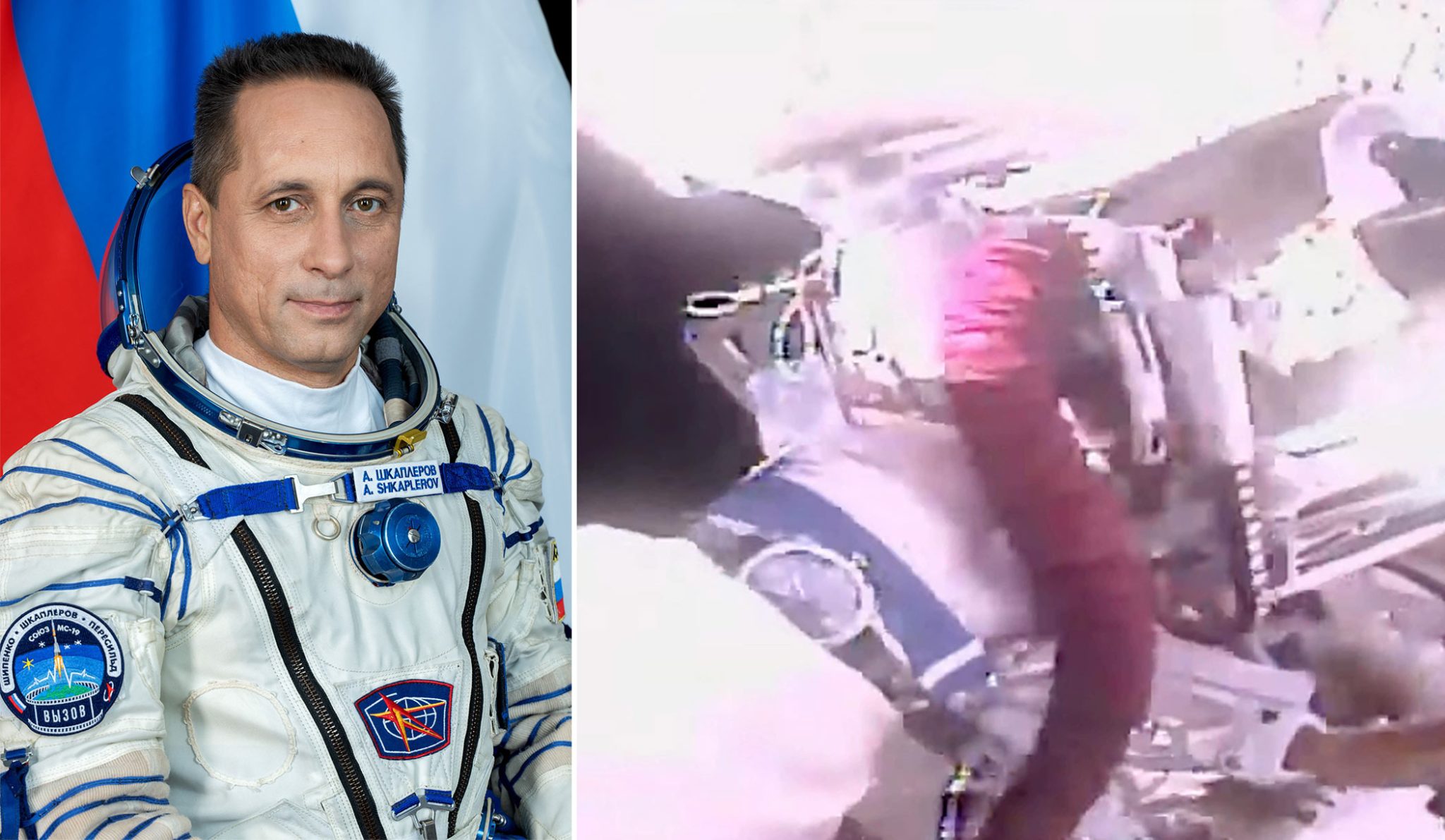 Soyuz MS-19 Commander Anton Shkaplerov
Credit by NASA Johnson
---
Which Panerai did he wear in space?
Returning to the unexpected spotting of a Panerai watch up in space; the company had no idea that one of their watches was heading up towards the stars. Rather, eagle-eyed fans of the brand happened to spot the watch on Shkaplerov's wrist. The model at hand is the steel Radiomir PAM210, first introduced way back in 2005. With a case diameter of 45 mm x 14 mm, it's obviously highly legible – not least thanks to the addition of luminescence inside the sandwich dial's numerals. Powering the model is the manual-winding calibre OP X from 2002, which uses the ETA 6497 as its base. Finally, while not relevant to Shkaplerov's mission, of course, the watch is nevertheless water-resistant to 100 m.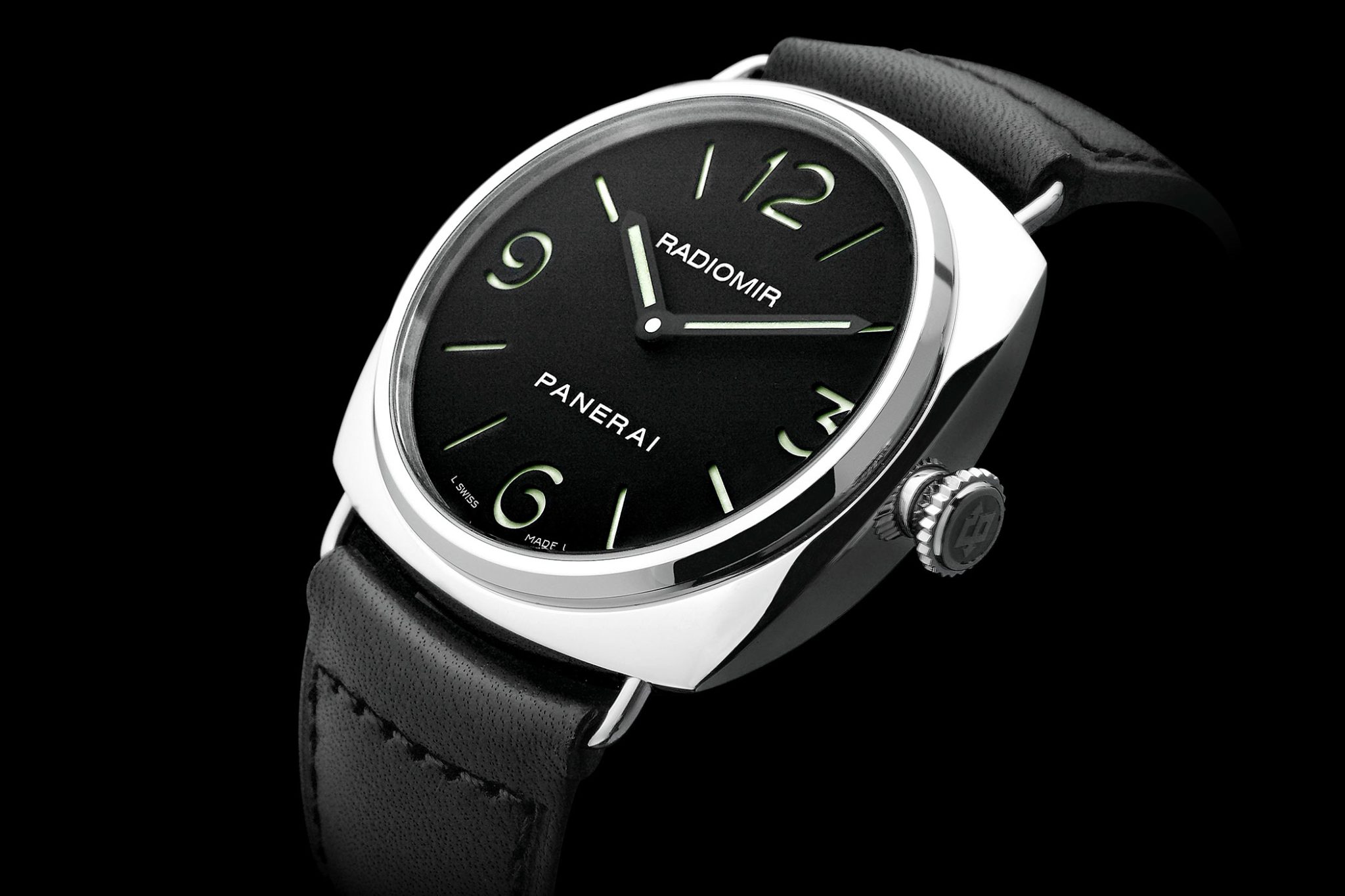 Panerai Radiomir – PAM 210
However, the cosmonaut didn't quite keep the watch, which is already verging on being vintage, in its original state. The typical PAM210 comes with a smart leather strap – this was not an option for Shkaplerov. "Like the Italian military in the past, the cosmonaut wore the watch over his gear," explains Panerai CEO Jean-Marc Pontroué. "It needed a new strap that would fit around his spacesuit. An extra, extra, extra-large strap was added." This mention of the Italian military harks back to 1938, when the watchmaker's Radiomir watches entered permanent, effective service into the Royal Italian Navy.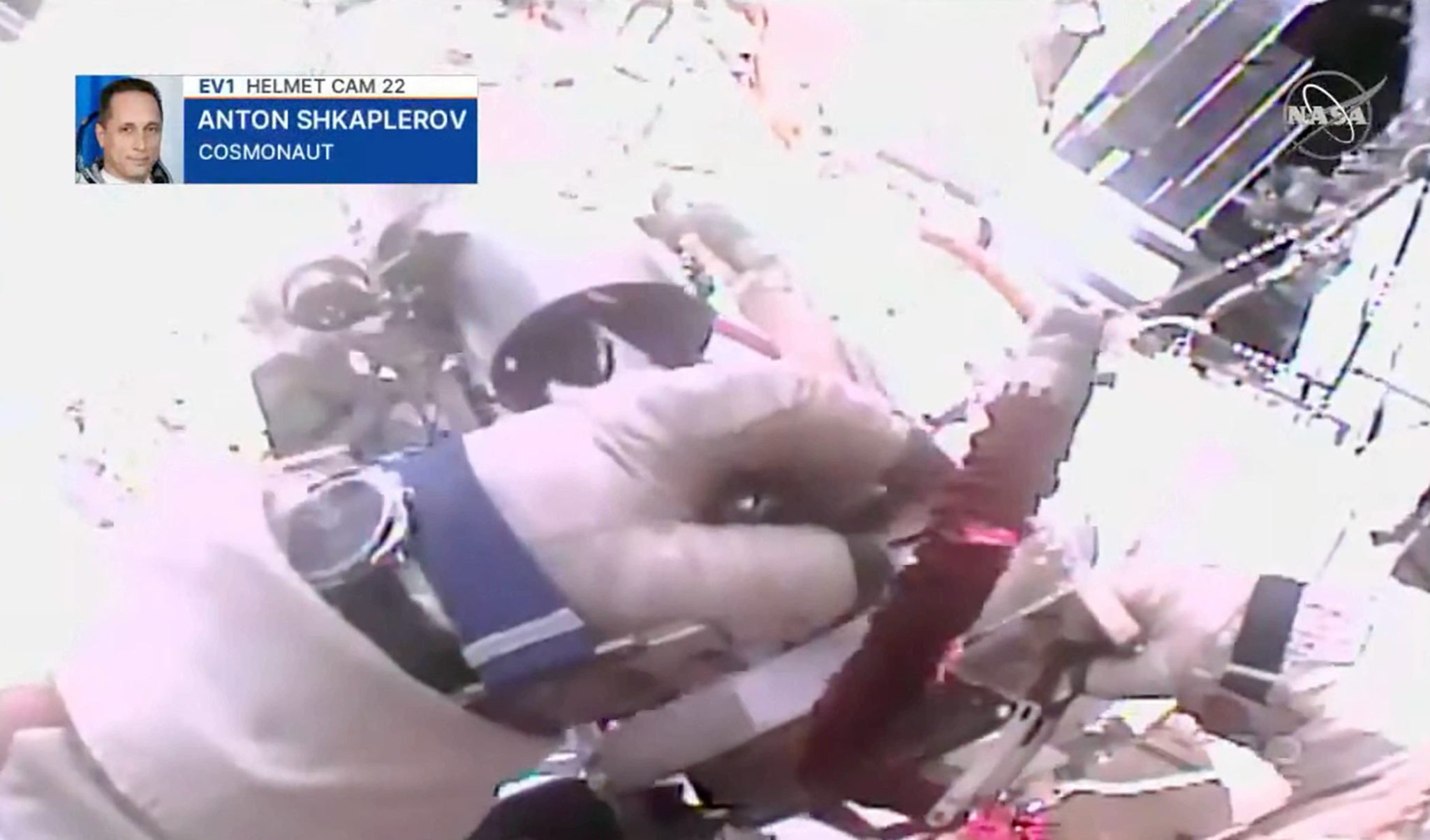 What this watch's space appearance demonstrates is the incredible quality of Panerai's Radiomir. After all, Shkaplerov wore the watch during an EVA, which stands for extravehicular activity – in other words, an excursion outside of the spacecraft. During an EVA, external temperatures encountered during an EVA vary from +121 degrees when exposed to sunlight to -157 degrees when an astronaut is in shadow. Evidently, the watch can more than effectively weather tough conditions.
---
How do Panerai feel?
Of course, it's a historic moment for Panerai. As mentioned, the horology house had no idea that the watch was destined for space. "When I first learned about the sighting from several journalists, I thought they were joking," said Pontroué. "It took four or five days to realize and check the story was true. We're lucky that we are a highly recognizable brand. Because of the cushion shape and the iconic dial of the watch, people could identify it as being from Panerai. It's like an occasion when we unexpectedly discover a Panerai watch on a celebrity in a film. We learn about it at the same time as the rest of the public."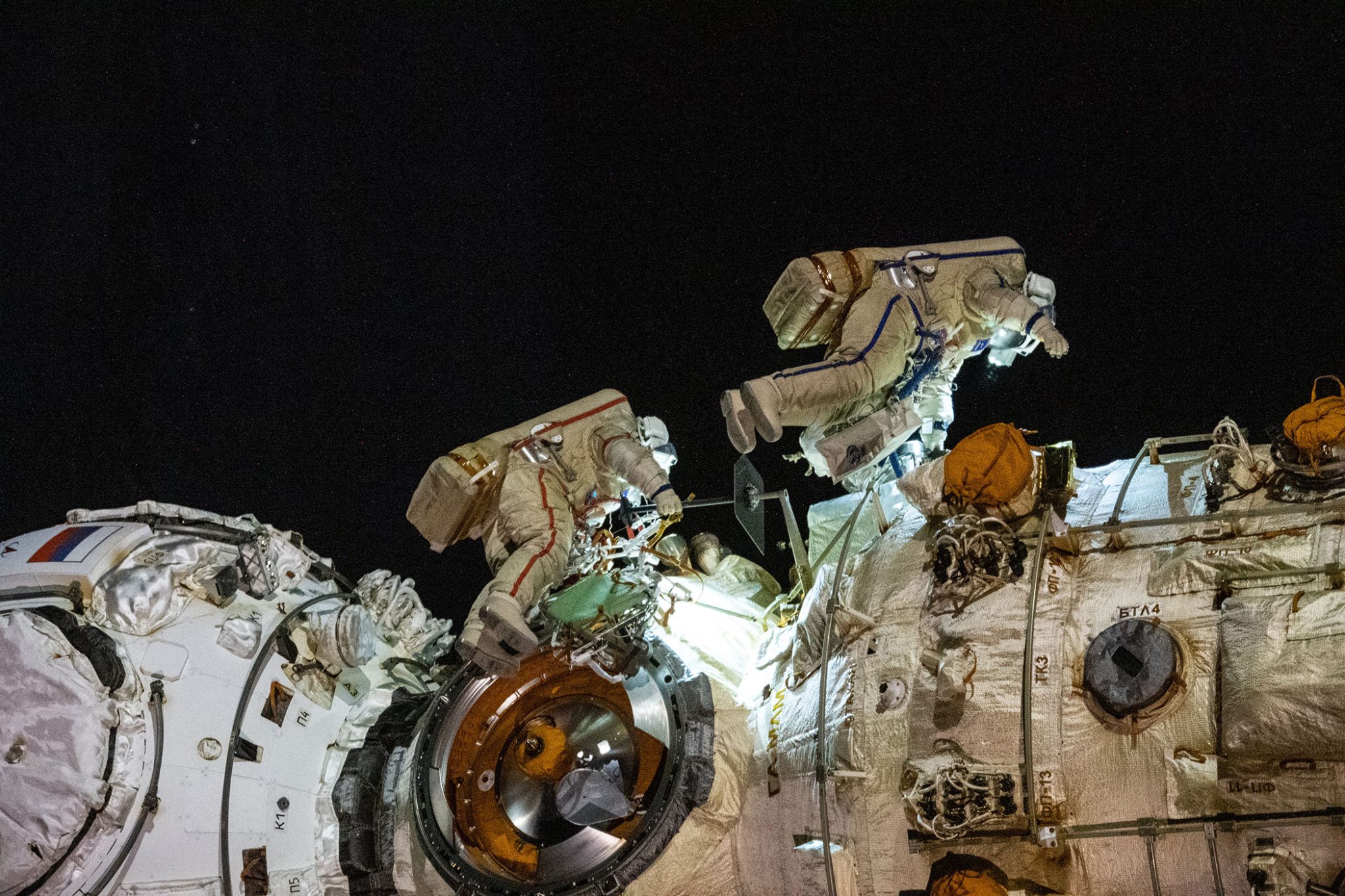 Jan. 19, 2022 – Cosmonauts Anton Shkaplerov (left) and Pyotr Dubrov (right) work to outfit the Nauka multipurpose laboratory module during a seven-hour and 11-minute spacewalk.
Credit by NASA Johnson
"We're honored that Mr. Shkaplerov took our watch with him on his mission. As far as we know, there's never been a Panerai watch in space before, and we never had a strategy to develop products for space. We're used to operating at negative depths rather than positive altitudes, but we produce some of the most robust watches in the world."
Once the mission concludes on March 28, the CEO will eagerly await the watch's performance details. "When the mission is over, we'd love to invite Mr. Shkaplerov to bring us his watch so we may see it, repair it, restore it, but we have to figure out who to call!" – let's see what the future reveals.
---
Cover photo by NASA Johnson
---
---