This year's 'Only Watch' charity-auction has become a double record breaker. Not only that it has in its 8th edition collected almost as much proceeds as in the past 13 years together: Also, the most expensive watch was sold, that ever went on auction. A unique piece from Patek Philippe in steel.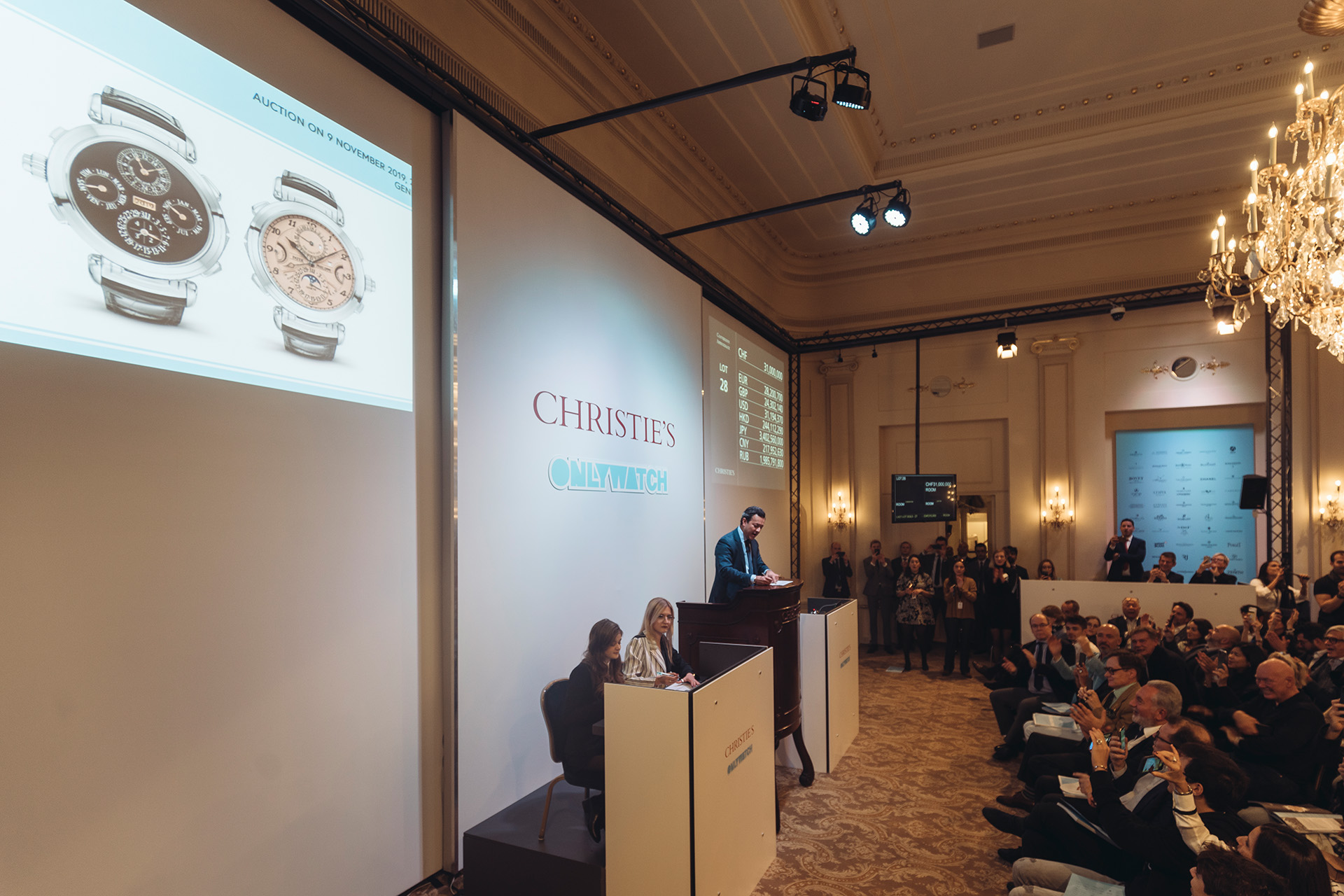 Sold for 31 Million Swiss Francs at Only Watch auction :
Patek Philippe Grandmaster Chime Reference 6300A © Only Watch / Christies
'Only Watch' was founded in 2005 by Luc Pettavino, after his son received the diagnosis Duchenne Muscular Dystrophy in 2004, a degenerative neuromuscular disease that befalls one in 3500 humans around the world. Since 2005, the biennial auction has raised around 40 Million Swiss Francs. Its 8thedition, that has taken place in Geneva yesterday (November 9th), has raised just over 38 Million Swiss Francs. 99% of the proceeds finance the research in the field of Duchenne Muscular Dystrophy.
The most expensive watch in the world:
Patek Philippe Grandmaster Chime 6300A-010 sold for CHF 31'000'000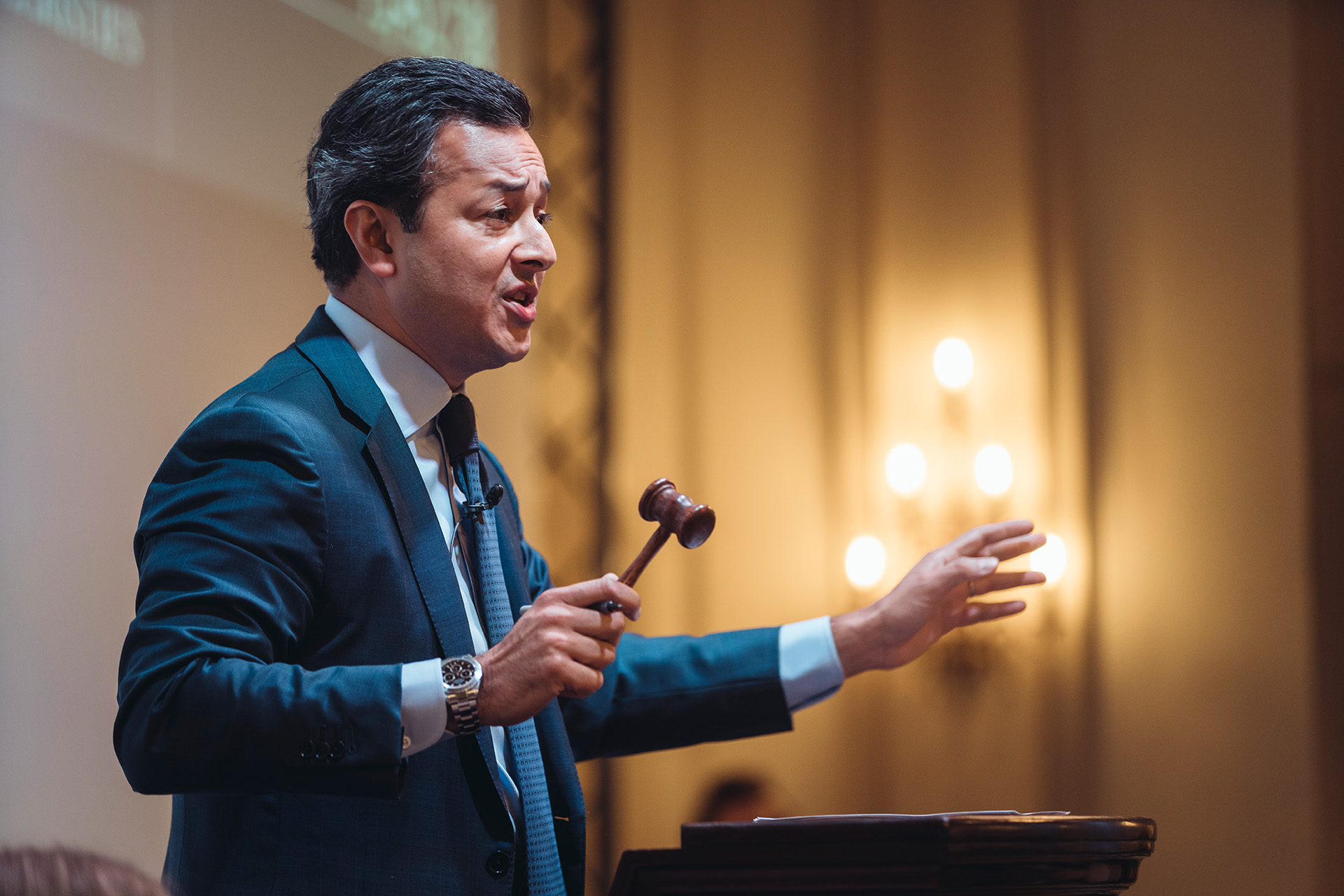 Only Watch charity auction from
November 9th © Only Watch / Christies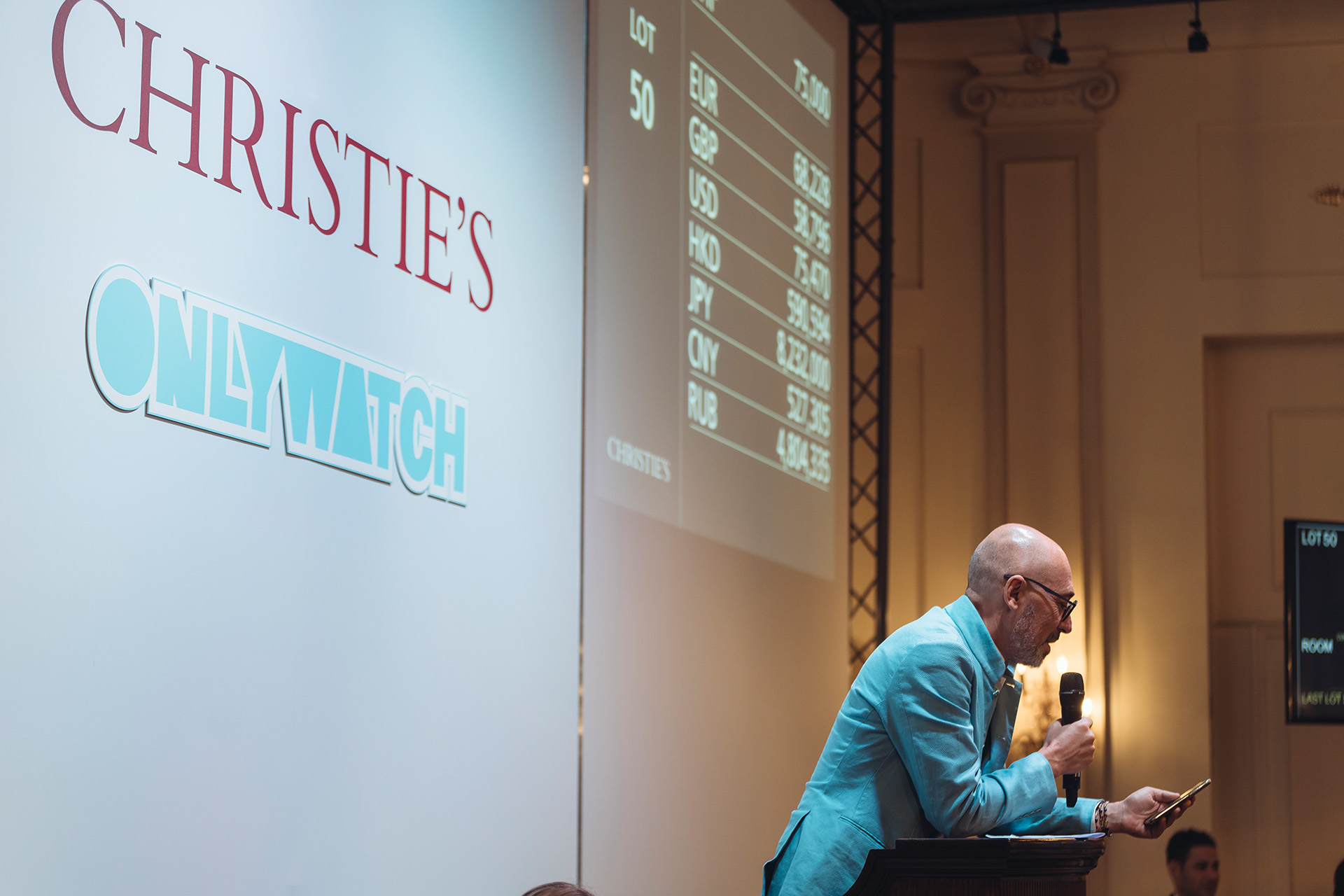 Only Watch founder
Luc Pettavino © Only Watch / Christies
A unique piece of Patek Philippe Grandmaster Chime Reference 6300A made the biggest contribution with an incredible amount of 31 Million Swiss Francs – the first and only Grandmaster Chime in steel. It is to mention, that steel is rarely ever used at Patek in terms of case material, and particularly uncommon for a grand complication.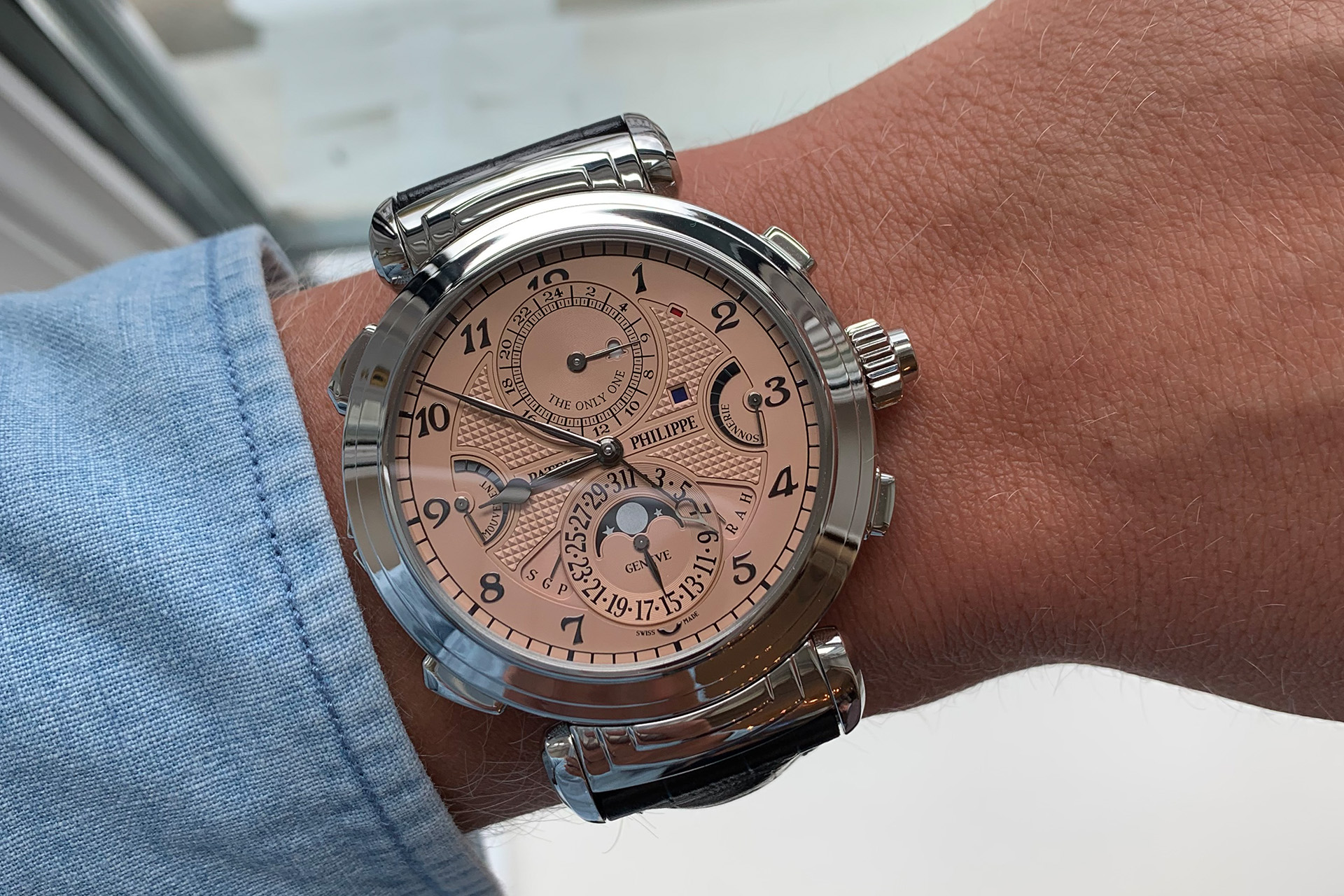 Patek Philippe Grandmaster Chime Ref. 6300A-010 © Ruud de Jong
The Grandmaster Chime is part of the manufacture's regular collection in white gold since 2016 and with 20 complications the most complex wristwatch of Patek Philippe. Amongst the complications are an alarm that strikes the preprogrammed alarm time and a date repeater that sounds the date on demand – two patented world premières. The grande complication has a reversing case mechanism with two different dials in rose gold with guilloched hobnail pattern 'Clous de Paris' and a dial in black ebony.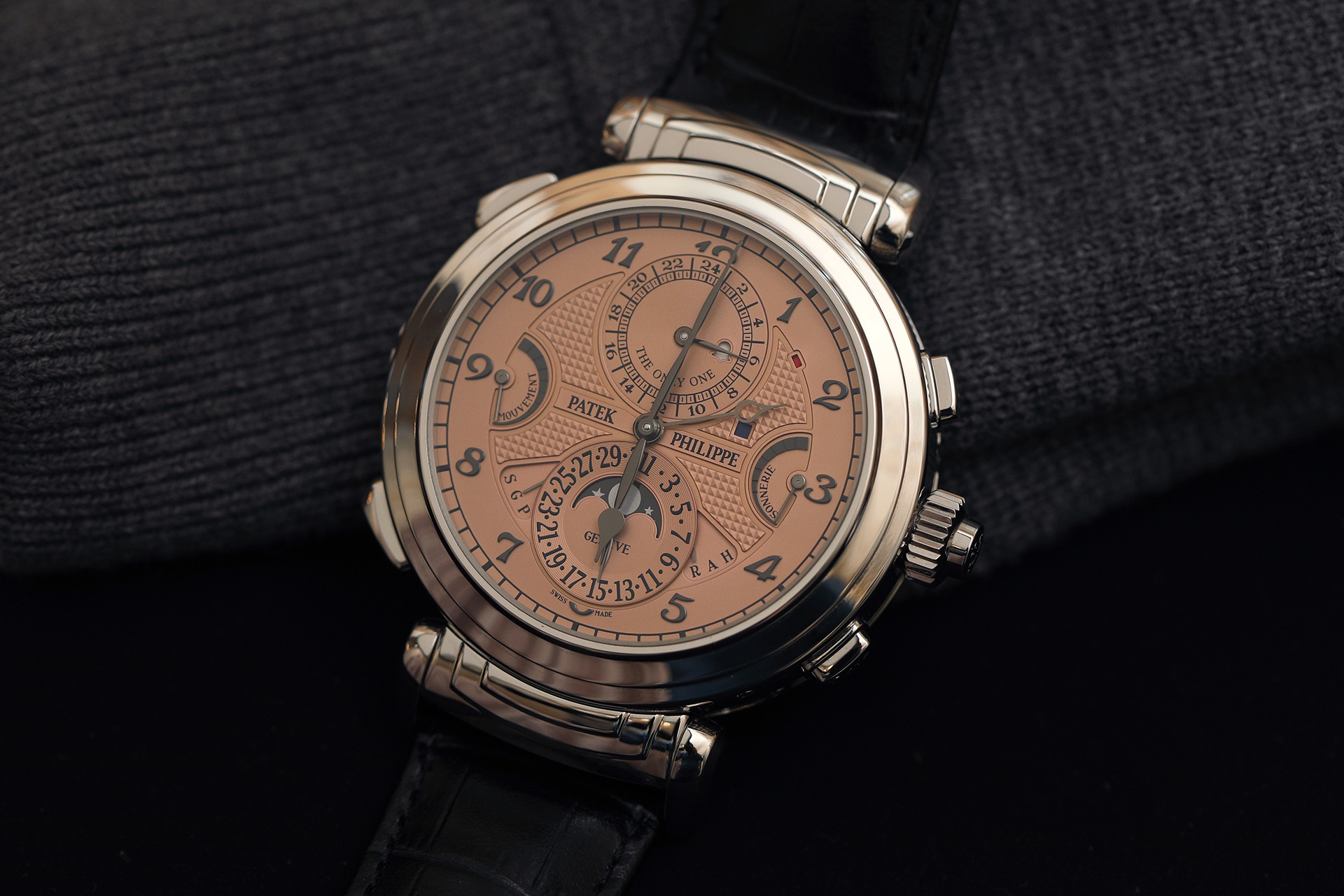 Face – Patek Philippe Grandmaster Chime Referenz 6300A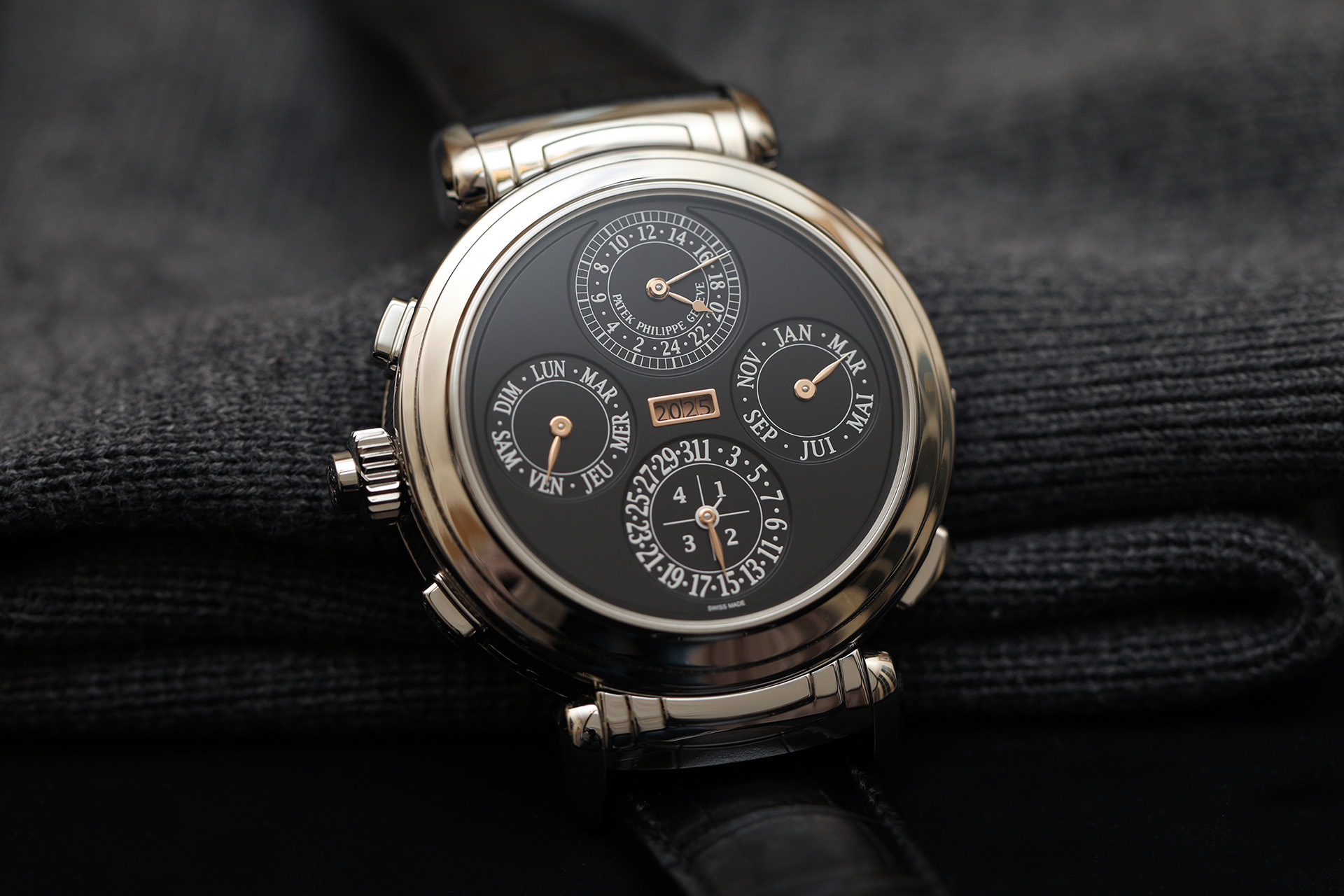 Back – Patek Philippe Grandmaster Chime Referenz 6300A
Ahead of the auction, there were some speculations already that Patek might break the record this year. The Grandmaster Chime Reference 6300A has therefore replaced the original Rolex Daytona from Paul Newman, which has been with 17 Million Swiss Francs the most expensive wristwatch to date, that has ever been sold at an auction. The highest bidder for Patek's Only Watch 2019 remains anonymous.
---
---
---