Take-off: Zurich Airport. Touchdown: the Mojave Desert in western North America. And in this case, without leaving solid ground beneath your feet. Because IWC's coveted TOP GUN Edition "Mojave Desert" from the Big Pilot's Watch collection (and other IWC models) is currently available at Highsnobiety's new pop-up concept store GATEZERO at Zurich Airport.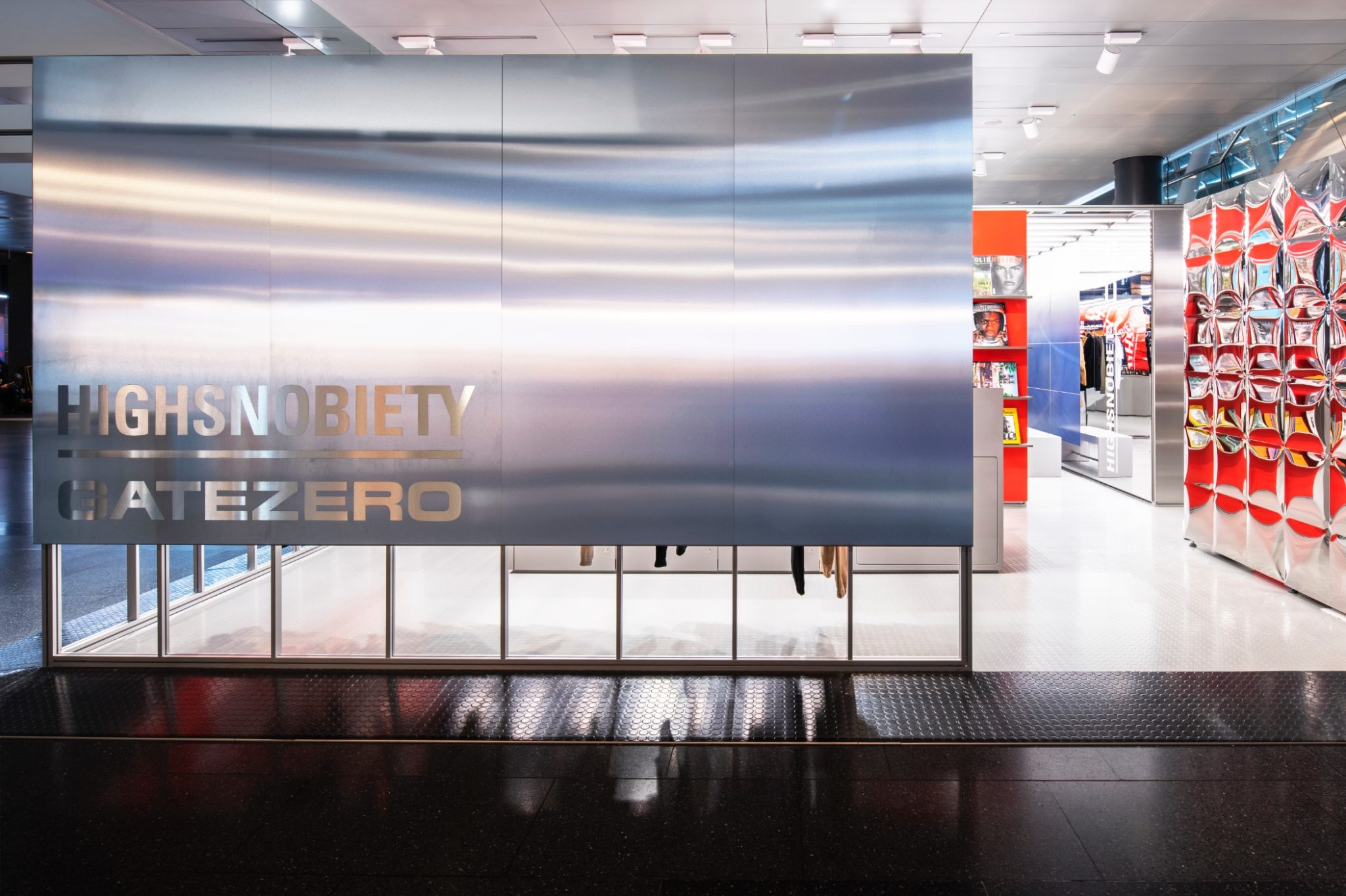 Credit: Brinkworth Design
Introduced in 2021 as part of Watches & Wonders, the special edition with a sand-coloured ceramic case is not (yet) sold out, but with an annual production of only 150 pieces, availability is limited. The predecessor model of 2019 – a chronograph – was strictly limited to 500 pieces and immediately sold out at the time. The run on the current model is therefore pretty much predictable.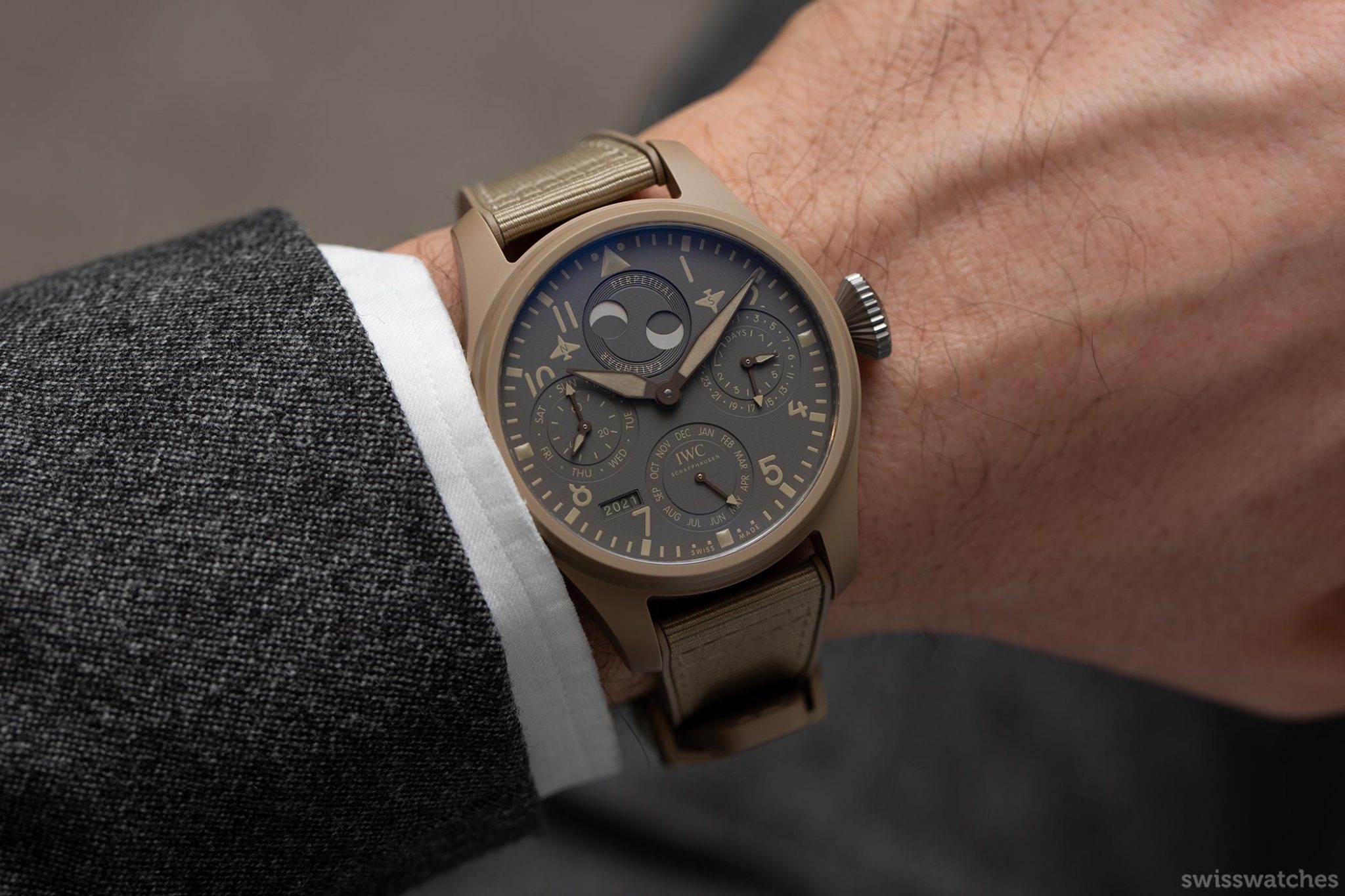 For two months, IWC will have maximum presence in the central shop floor of the 120-square-metre concept store with its products and a campaign created in collaboration with Highsnobiety. So, if you are flying to or from Zurich in the next few weeks, you can already get your hands on one of these hyped models.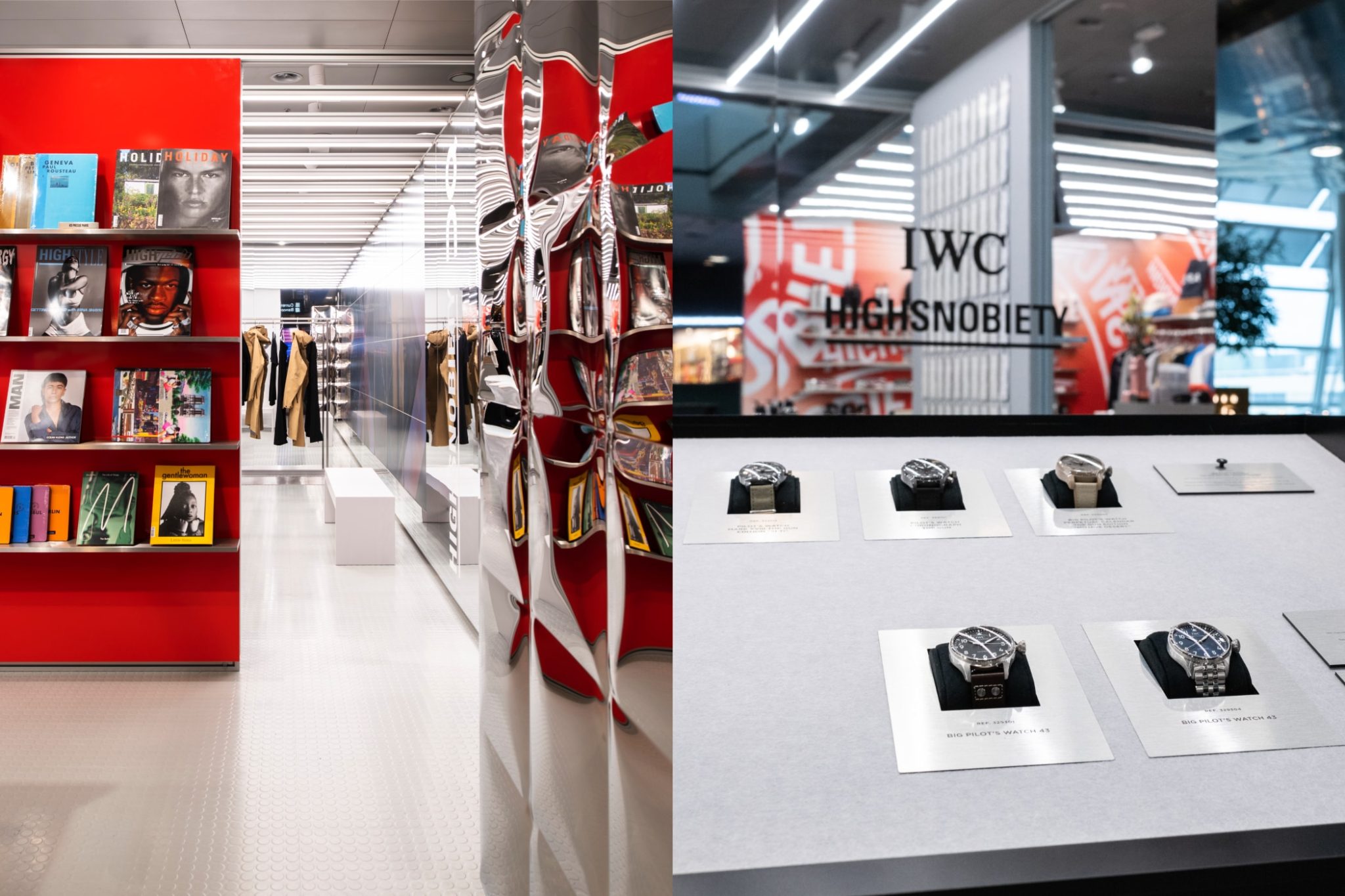 Credit: Brinkworth Design, Harold Cunningham
The Partnership: IWC x Highsnobiety
The partnership with Highsnobiety is a strategic milestone for IWC to reach a younger target group. Originally founded in 2005 by David Fischer as a streetwear blog, the online magazine is now a global digital pioneer that focuses intensively on trends and developments from cultural genres such as fashion, art and music. Behind the content site is also a sophisticated e-commerce business model. Highsnobiety is predominantly consumed by Generation Z and Generation Y, which is why many international luxury brands started implementing large collaborations or innovative retail concepts with Fischer's own creative agency at an early stage in order to bring tomorrow's clientele into contact with their products as early as possible.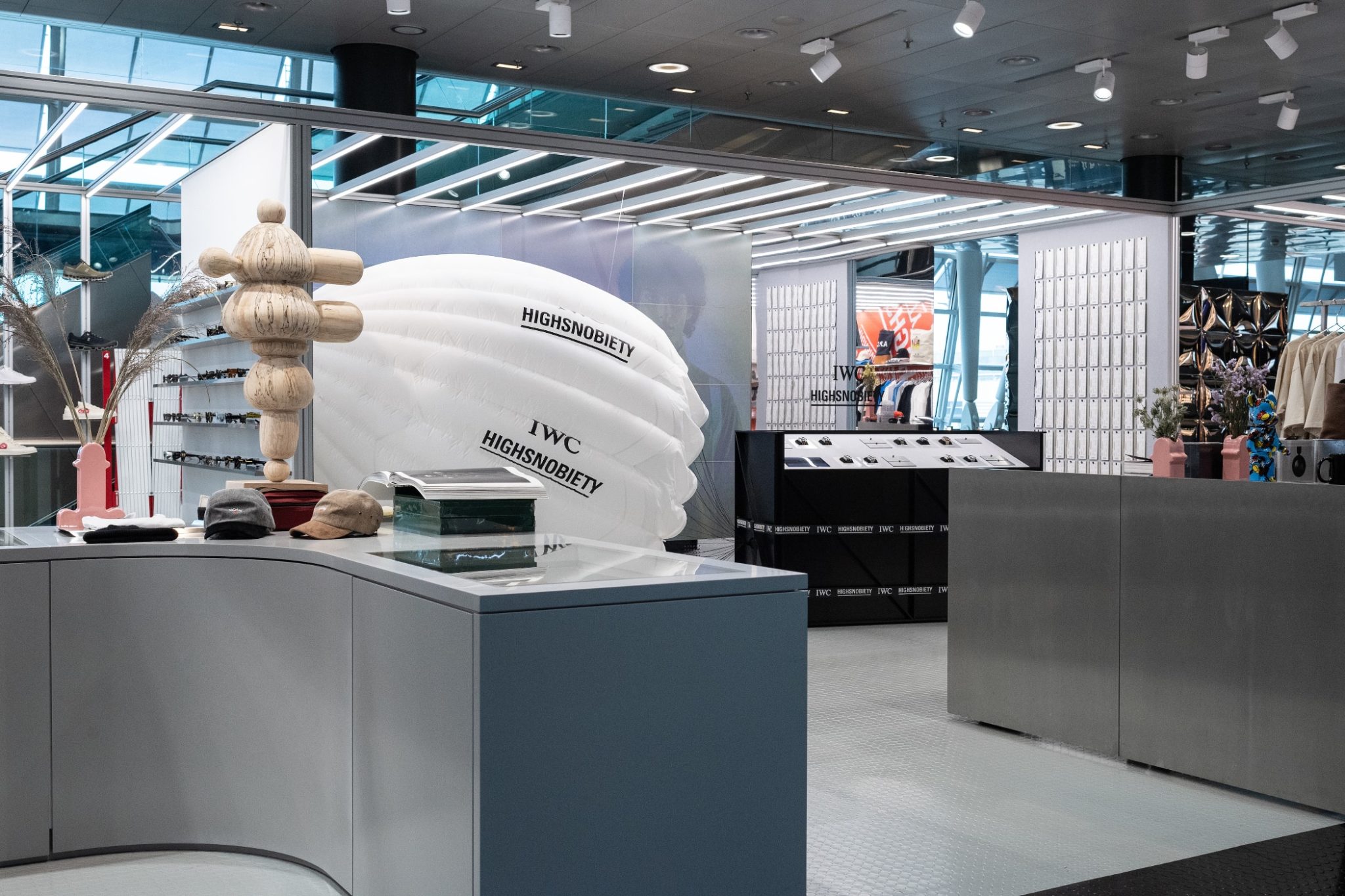 Credit: Harold Cunningham
Online Goes Offline
GATEZERO is now Highsnobiety's first physical concept store. Visitors will find a curated assortment of fashion, accessories and lifestyle products in the Airside Centre on Level 0 (GATEZERO) of Zurich Airport. Thanks to the reputation Highsnobiety has gradually built up over the years within the luxury industry, they were able to attract hype brands such as Balenciaga, Saint Laurent, Ambush, Bottega Veneta and Jil Sander for their first pop-up store.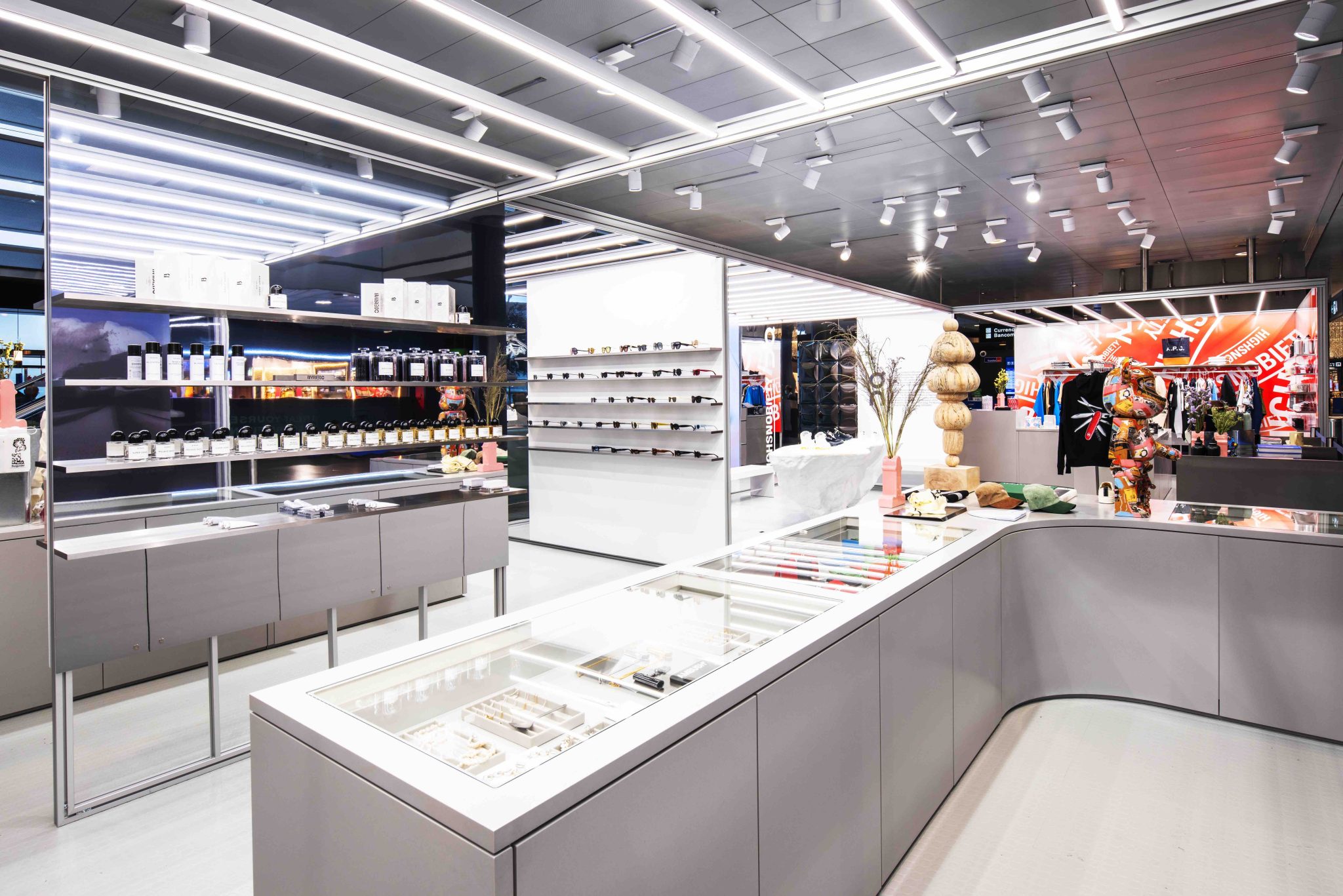 Credit: Brinkworth Design
GATEZERO currently has around 15 brands in its range, including Swiss producers and manufacturers such as On Running, Victorinox and IWC. Every two months, a brand displays on the central shop floor with its own product installation. Until March 15, IWC is the most prominent guest in the store, which can be found at Zurich Airport until 15 May. In addition to the Big Pilot's Watch Perpetual Calendar TOP GUN Edition "Mojave Desert", models such as the Pilot's Watch Chronograph Top Gun in black ceramic and the Pilot's Watch Mark XVIII "Top Gun Edition" are also on offer.
---
Cover Photo-Credit: Harold Cunningham
---
---
https://www.highsnobiety.com/gatezero-zurich-airport/
---