A year after the first generation of the Tissot Heritage 1973, the brand now launches a second series of its barrel-shaped chronograph. This new timepiece is presented as part of the partnership that unites Tissot and the 'Kessel Classic' vintage car racing team.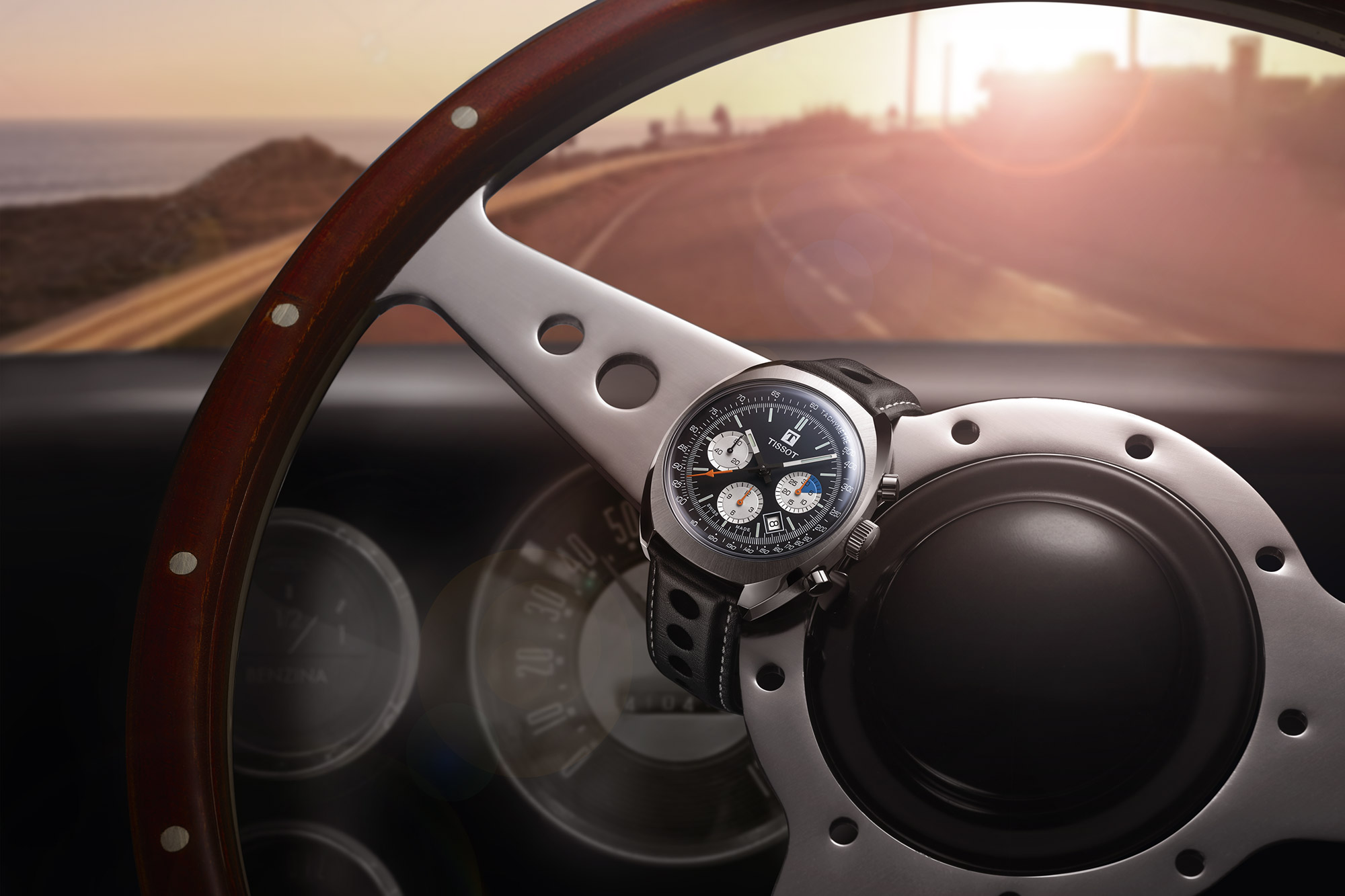 In developing the Tissot Heritage 1973, the brand was inspired by a Navigator Chronograph dating back to 1973, a model that was essential in connecting Tissot with motor-racing. Beginning in the 1973, Tissot worked with Alpine, that was very successful at the rally circuit. In 1974, the brand joined forces with Porsche for the Le Mans 24 hours Gran Turismo race. In 1977, Tissot even had its own F1 racing team. But in particular, the brand forged a very strong bond with the Swiss pilot Loris Kessel, a Formula 1 competitor in 1976. In 2018, Tissot rekindled its partnership with the Kessel family by becoming the official partner of Kessel Classic, which owns Tissot Formula 1.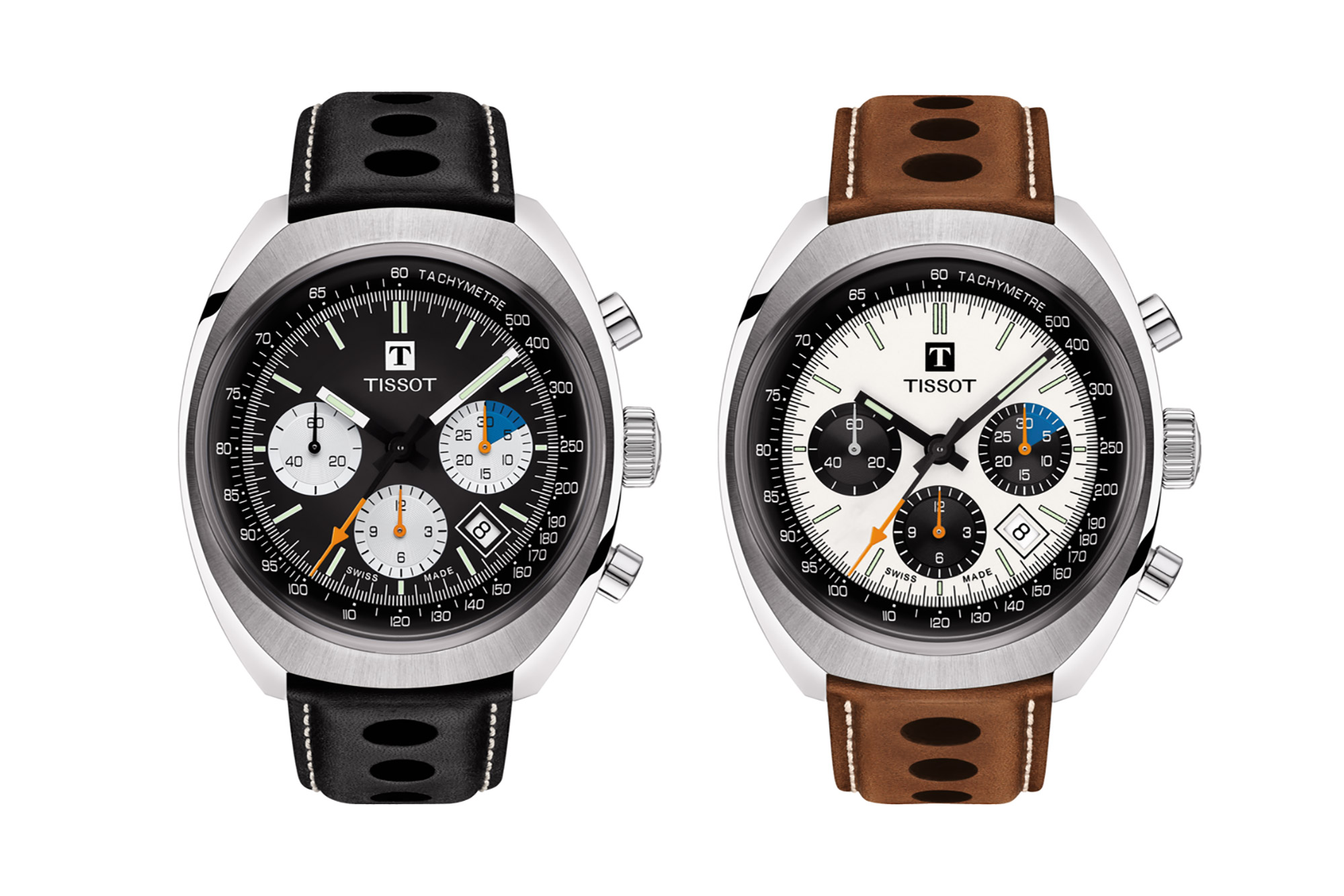 The 2020 version of the Tissot Heritage 1973 has blue coloured section between 0 and 5 minutes on the minute totalizer of the chronograph. It comes in three different executions: The first option features black counters against a white dial (Panda look) surrounded by a black dial edge. The second option has white counters against a black dial (reverse Panda look) with a black dial edge. The third version juxtaposes white counters with a blue dial and a coordinating blue dial edge.
The new Tissot Heritage 1973 models are powered by the automatic chronograph movement caliber Valjoux A05.H31 at 4 Hz frequency and a power reserve of 60 hours. The dial edge is gradated with a tachymeter scale of up to 500 km/h. The mushroom-shaped chronograph pushers were typical in the 1960s and 1970s. The new models are worn on a racing-type strap, invented by Tissot in 1965 and recognizable with its large perforations. It allows a better air circulation in the heat. They come in three shades: black, a medium cognac brown and a dark brown.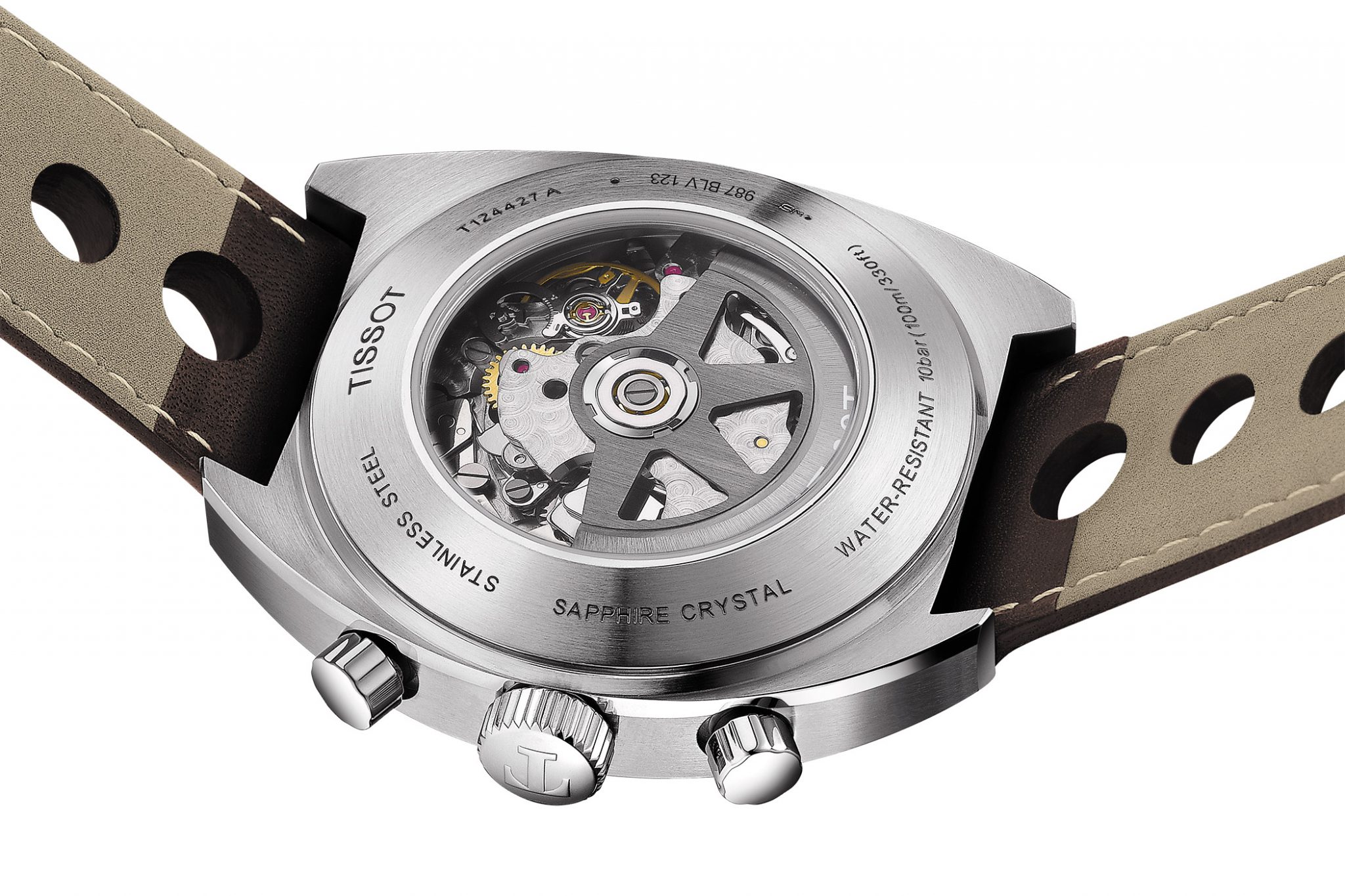 The Tissot Heritage 1973 novelties measure a case size of 46,6 mm in height and 43 mm in width. Other than their predecessor versions, they are not limited and available at a price of 1,990 euros.
---
---